Apple is known for their privacy and security, but that doesn't mean you can't take some extra steps to stay safe when browsing online. Not only can one of the best VPNs give you an extra layer of threat protection, but it can also optimize your experience, allow you to unblock content, and much more.
Whether it's offering better security while browsing on public Wi-Fi, or ensuring you can watch all your home comforts while abroad, a virtual private network allows you to hop on a server based anywhere around the world and spoof your device and internet provider into thinking you're elsewhere, giving better online anonymity.
Other iPad VPN benefits include stabilizing your bandwidth and broadening your streaming horizons with the ability to access content libraries from overseas, as well as avoiding bandwidth throttling and DDoS attacks when gaming. With aesthetic and power at the forefront of just about any Apple user, we've curated a list of the best iPad VPN to perfectly assimilate the software onto your tablet.
With plenty of iPad VPN providers available, we've whittled it down to the top 5 best services available, as well as directing you to the cheapest way to get them.
Today's top 3 best iPad VPNs:
The best 5 iPad VPNs in 2023:
(opens in new tab)
Best iPad VPN 2023 - Get 3 months free with an annual plan (opens in new tab)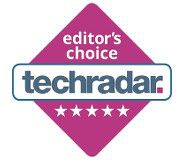 (opens in new tab)
ExpressVPN not only happens to be the top general VPN service on the market according to our testing, but it's also our pick for the best iPad VPN because of its easy-to-use iOS app, a variety of great features, and superb performance.
Interface: What we love about ExpressVPN's iPad app, in particular, is how much of a breeze it is to use. To connect to the fastest server, you simply press the big power-on button. But you can also easily choose a server in one of 160 global locations by clicking the location bar. Better still, there's the ability to choose from 16 different languages.
Security: ExpressVPN sports lots of handy features, including a strict no-logging policy, AES-256-bit encryption, DNS leak protection, and much more.
Streaming: Overall, ExpressVPN offers more than 3,000 servers across the world, and with them it's possible to unblock Netflix, Hulu, Amazon Prime Video, BBC iPlayer, and other streaming websites on your iPad. And if you're concerned about buffering and connection speed, you needn't. ExpressVPN remains comfortably above average with its consistently good performance, hitting highs of 420-630Mbps.
Support: You'll find an array of trouble-shooting guides, as well as 24/7 live chat support, and more.
Something to bear in mind is that ExpressVPN enforces a 5-device limit for every account holder - but that only really becomes a problem if you're running Express on all of your kit at the same time.
(opens in new tab)
NordVPN is probably the best-known VPN around, and you might have even seen an advert for this service come up on your TV or between YouTube videos. But Nord isn't just a household name; it's also a fantastic iPad VPN option.
Interface: Its iOS app is one of the easiest to use, and you can find the fastest available VPN server just by pressing the Quick Connect button (a feature we also see on ExpressVPN). You can also pick one of Nord's 5,400+ global servers from within the app, either by the default map interface (which we don't love, but is less problematic than on its smaller iPhone VPN app) or from a list.
Security: With a feature called Double VPN, your internet traffic is secured by two VPN servers (not just the usual one). And if you're worried about becoming the victim of growing cybercrime, you'll be happy to learn that NordVPN is capable of blocking malware and nuisance adverts.
As a NordVPN user, you'll also have access to a no-logging policy, strong encryption, browser extensions, a DNS leak test, Onion over VPN, a kill switch and several hundred P2P servers.
Streaming: Good news for those who will want to bypass geo-restrictions on overseas content while abroad - NordVPN has the ability to unblock popular streaming sites like Netflix (in the US, Canada, the UK, Australia, and Japan). NordVPN is also able to opens the gates to US Netflix, BBC iPlayer, Prime Video, and Disney Plus.
Support: NordVPN's support offering is excellent, including dedicated guides on its website for a number of problems, and its 24/7 chat.
---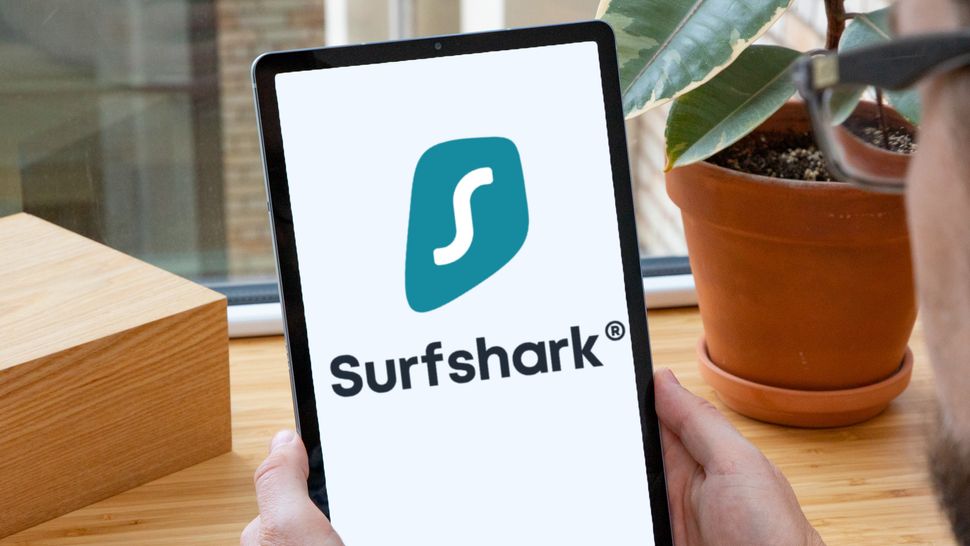 (opens in new tab)
If you're looking for an easy-to-use, feature-packed VPN app for your iPad, you don't need to break the bank. Surfshark happens to be one of the best iPad VPNs available today, but a premium subscription will only set you back less than $3 per month.
Interface: Using Surfshark on your iPad, you can connect to more than 3,200+ VPN servers across the globe. A great choice for VPN newbies, too, while some might deem it basic, Surfshark's clients are all easy-to-use, offering an incredibly intuitive interface.
Security: Like NordVPN, Surfshark offers a comprehensive cybersecurity tool (called CleanWeb) that will block malware, phishing, tracking services, and adverts. There's also a whitelisting function, a no-logging policy, a built-in kill switch, a camouflage mode, 256-bit encryption, different protocols, and more.
Streaming: You can stream TV shows and movies on platforms like Amazon Prime Video, Disney Plus, Hulu, BBC iPlayer, and more, regardless of your geographic location. It's also another terrific performer for accessing Netflix libraries around the world, with some astonishing WireGuard speeds (though its OpenVPN performance could be better), with highs of 720-790Mbps.
Support: But when we reviewed the service, we thought that the support website has room for improvement. Still, for the amount you'll spend, they're fairly minor quibbles.
Chances are, you don't just own an iPad and may want to secure other devices with a VPN service. Fortunately, Surfshark has support for unlimited devices.
---
(opens in new tab)
It's fair to say smartphone apps usually only get the basics where VPN clients are concerned. And when it comes to an iOS app... Don't even get us started. However, that's not the case with Hide.me. The provider delivers a simple but sharp iOS VPN that looks great on both iPad and iPhone screens. And there's plenty of features behind its simple design, too.
One simple tap of Enable will connect you to your local server, with the option to filter the list of locations alphabetically or by ping time. There's the addition of its 'Favorites' feature, which allows you to bookmark your preferred servers and locations for quick, easy access, and the option of typing in the one you want into its search bar.
Delve deeper and you'll find a ton of settings you can configure to your liking. Choose between a range of protocols protocols, a dedicated kill switch (that admittedly we did have some issues with), auto-connect, and the choice of a custom DNS server.
While there is no recent security audit to speak of since one it quotes from 2015, that's a lot of great tools to better secure your device.
In addition to that, Hide.me can unblock US Netflix, Amazon Prime Video, Disney Plus, and BBC iPlayer, making it a great companion for streaming on the go with your iPad no matter where you are in the world. It also finds itself as one of the fastest VPN services in our latest round of testing with averages of 900Mbps (only just behind TorGuard at 950Mbps).
---
(opens in new tab)
Having a large number of VPN servers at your disposal means you can unblock your favorite websites and streaming platforms in any part of the world. And when it comes to server count, Private Internet Access easily beats its competitors. While it no longer specifies its exact server count nowadays, it's certainly over 10,000+, if not somewhere in the humongous ball-park of 30,000+ globally.
Should you choose PIA as your iPad VPN, you'll be able to unblock US Netflix, Amazon Prime Video, Disney Plus, Hulu, YouTube, and myriad of other top streaming services. In our last round of testing, we were unable to unblock BBC iPlayer, however.
Admittedly its speeds have dropped a bit, though they are still more than competent enough ranges for the average VPN user, with its WireGuard protocol seeing averages of around 320Mbps with OpenVPN offering similar.
If you'd like to secure any other devices, PIA will let you use up to ten devices per subscription - that means you can protect your entire Apple ecosystem, and then some.
The iPad app is also easy-to-use and provides features such as P2P support, multiple secure protocols, a malware blocker, a range of VPN gateways, unlimited bandwidth, strong encryption, and more.
---
Best iPad VPN: FAQ
What is the best iPad VPN?
At the present time, ExpressVPN gets our vote (opens in new tab) as the best iPad VPN you can download. It's not too hard to see why, either - it's ridiculously easy to set up and function, can connect to over 3,000 servers across 90+ countries worldwide, unblocks a cavalcade of geo-restricted sites and streaming services, and offers genuinely useful 24/7 live chat support if you're ever struggling. In short...it ticks all the boxes!
How to choose the best iPad VPN
A lot of providers offer dedicated apps for iOS, so obviously in an ideal world you want to use one of those firms. And that native client should be able to satisfy both basic and advanced users, aiming to be user-friendly, while still offering plenty of settings and tweaks for those who wish to delve deeper.
Obviously enough, tight security and a favourable privacy policy are important. And performance is always a major consideration, with plentiful server coverage meaning you're more likely to be able to find a speedy connection.
(opens in new tab)
How do I set up an iPad VPN?
Once you've decided on a provider, you might be wondering how you download and set up the VPN service on your iPad. Firstly, you'll need to download the official iOS app.
Most VPN services will be available to download from the App Store, but most companies also provide download links under "apps" sections on their websites. The good thing about going through the providers' websites is that you'll also usually be privy to claiming special discounts that aren't available on the App Store.
When your chosen VPN service has downloaded onto your iPad, you'll then need to open it and undergo a short setup process. If you're ever stuck, you can always use the live chat offered by your provider.
For more information and a step-by-step guide, check out our advice on how to download, set up and install a VPN on iPhone - everything there is just as relevant to iPads.
Should I get a free iPad VPN?
If you're looking for an app and want to save money, you might be tempted to download a free VPN on your iPad.
Sadly, free VPNs aren't that great. They often impose data and speed caps, which can make internet browsing and streaming feel very laggy. Free VPNs services may also store your data and potentially sell it to third parties so that they can make money. And it's not unknown for free VPN apps to include advertisements, which can have a major impact on overall performance.
To get the best possible VPN experience on your iPad, you'll need a premium subscription. Luckily, providers like Surfshark (opens in new tab) are actually pretty cheap.
Does an iPad have a built-in VPN?
Currently no Apple devices have a built-in VPN. However, they do offer excellent support for VPN configuration, whether you wish to manually install, or take the more hands-off, client driven approach.
While the announcement of Private Relay may sound like the properties of a VPN, it does not offer all the bells and whistles of an iPad VPN. Private Relay - which will come as a part of a Cloud+ account feature - withholds your IP address, though it only does this when using Safari and apps which HTTP rather than HTTPS, making it an insecure connection.
If you choose to use a browser on your iPad that isn't Safari, or shop via specific retail apps, for instance, you could still be exposed. What's more, you lose out on a number of other features a full VPN can offer you, including bypassing geo-restrictions, as well as security features like a kill switch, which will notify you when you've lost connection and could be vulnerable.
A step in the right direction in terms of added security from Apple, Private Relay certainly isn't a replacement for a full-fat VPN service.
Read more: