Proton VPN isn't the cheapest VPN around, but when you factor in the lengthy feature list, excellent unblocking results, top-notch security tools, unlimited bandwidth free plan and reassuring app security audits, it still looks like great value to us.
Pros
+

Free plan with unlimited data

+

Paid plan unblocks Netflix, iPlayer, Prime Video, Disney Plus

+

Powerful open source and audited apps

+

Ultra-reliable kill switch
Cons
-

Connection times can be slow on Windows

-

Live chat is 9-5 weekdays only
Why you can trust TechRadar We spend hours testing every product or service we review, so you can be sure you're buying the best. Find out more about how we test.
All VPN providers claim to be security experts, but few can match Swiss-based Proton's experience and track record. The company has run popular end-to-end encrypted email service Proton Mail since 2014, and its other products include a secure calendar and encrypted cloud storage.
Proton VPN's network offers 1,700+ servers across 64 countries. Most servers are in Europe and North America, but there are also locations in Australia, Brazil, Columbia, Hong Kong, Japan, Malaysia, New Zealand, South Africa, South Korea and more.
Proton VPN owns and manages its own servers, too, and they're connected to the internet using the company's own network. Apart from giving Proton VPN great control over how the service is set up and managed, it's clear this isn't some shell company making profits from reselling other people's kit: there are real resources and expertise here.
You can see benefits of that control in Proton VPN's Secure Core, a smart technology which routes traffic through multiple servers before it leaves the network (meaning that even high-tech snoopers monitoring an exit server won't be able to trace individual users).
A lengthy feature list ensures the service scores just about everywhere. Proton VPN is P2P-friendly, supports up to 10 simultaneous connections, has a kill switch, DNS leak protection and built-in Tor support for accessing Onion sites. A versatile split tunneling system allows you to route specific app or destination IP traffic outside of the VPN, and WireGuard support aims to get you the best possible performance.
Elsewhere, the DNS-based NetShield web filter blocks malware, ads and trackers. There are now native apps for Windows, Android, Mac and iOS to enable using ProtonVPN on almost anything. Oh, and they're open source and audited, too.
The most obvious change since our last look at the service is Proton's big rebrand. There's a mildly new name (Proton VPN, rather than ProtonVPN), and a visual overhaul for the apps, with a glossy new look and feel.
The most important technical addition is the arrival of Stealth, a brand new protocol which aims to bypass VPN blocks and get you online in even the most privacy-unfriendly countries. Some providers claim to have a similar feature, but usually it's just a tweaked version of a standard protocol (typically OpenVPN.) Proton VPN says Stealth is 'designed from the ground up' to outperform the existing solutions, and claims that 'with Stealth enabled, your Proton VPN connection will be almost completely undetectable.'
It's too early to tell how Stealth compares in real-world use, but if you're heading off to China or anywhere else that blocks VPNs, you can test it with Proton VPN's free Mac, Android and iOS apps (Windows support is on the way.)
Elsewhere, the Windows app now includes port forwarding, improving P2P speeds. The underpowered Proton Basic plan has been dropped, and you can now opt to buy the VPN and all Proton's other services in a new security suite.
Proton VPN pricing
The Proton VPN Plus plan delivers all the features we've described above, covers 10 devices, and can be yours for $9.99 billed monthly, $5.99 on the annual plan, or $4.99 over two years. That's a little above average, and you can get very capable VPNs for less (Private Internet Access is just $3.33 a month on its annual plan, Atlas VPN charges just $1.99 a month over three years).
A new Proton Unlimited plan gets you all Proton's services in a single subscription. That's the full VPN, 500GB of Proton Drive's secure storage, 15 secure Proton Mail email addresses, and end-to-end encrypted scheduling of your day with Proton Calendar.
Proton Unlimited looks reasonably priced at $11.99 billed monthly, $9.99 on the annual plan, or $7.99 over two years. If we take the last plan, that's only an extra $3 a month for access to Proton's other services. That's a fair price, even if you'll only use the storage. (Microsoft's OneDrive Standalone costs $1.66 billed annually for less features and only 100GB.)
Proton VPN will take payment via card, PayPal, Bitcoin, even cash if you're looking for extreme anonymity.
Any payments are (sort of) protected by a 30-day money-back guarantee. The potential catch here is that you'll only get a refund for any unused subscription time. If you sign up for a month and ask for a refund after 15 days, for instance, the company only returns 50% of your subscription fee.
Fortunately, Proton VPN also offers a free plan, giving you unlimited time to sample the service before you part with any cash.
This has some significant limits. It covers just one device, supports 'medium speeds' only, and gives you access to 100+ servers in just three countries (US, Netherlands, Japan).
But the crucial advantage is it has no paltry data limits: you can use Proton VPN Free as much as you like. That's a big deal, and makes Proton VPN interesting all on its own.
Privacy
Proton VPN's Swiss home gives it an immediate privacy advantage over most of the competition. The country has very strong privacy laws, is outside of US and EU jurisdiction, and not a member of the '14 eyes' surveillance network.
The company states its logging policy very clearly on the website: "ProtonVPN is a no logs VPN service. We do not track or record your internet activity, and therefore, we are unable to disclose this information to third parties."
Session logging is almost non-existent. The company stores the timestamp of the last successful login attempt, but that's it. This is overwritten when you next log in, so the most Proton VPN will know about your account use is the start time of your last session.
Proton VPN associates your account with an email address when you sign up, but this address can be whatever you like. The company suggests using ProtonMail if you'd prefer to remain completely anonymous.
Sign up for the free plan and you're not asked for payment details. Choose something else and you can opt to pay by Bitcoin. Or for real anonymity, you can just send the company some cash. Not exactly convenient, but you'll know you're not leaving any electronic audit trail.
There was more good news in January 2020 when Proton VPN released the generally positive results of SEC Consult's independent audit on its apps. We'd like to see another (three years is a long time in the VPN business), but we can wait just a little longer (and even one app audit is one more than you'll get with most providers.)
Put it all together and Proton VPN deserves huge credit for exposing itself to this level of scrutiny. There's scope to go further, so for example TunnelBear's audits don't just cover its apps; they look at its infrastructure, backend and frontend systems, even the website, and the company has re-run the audit over several years. But Proton VPN still tramples all over most of the competition, who don't have the courage to put themselves through any audit at all.
Privacy tests
Reading Proton VPN's privacy promises and other people's investigations is interesting, but we also like to dig into the detail, and ran some low-level tests of our own.
Proton VPN claims to have DNS leak protection, for instance, but is this really effective? We pointed the desktop and mobile apps to DNSLeakTest.com and other sites, but couldn't discover a single leak.
Some lesser VPNs don't set up their Windows OpenVPN connections with the most secure settings, so we dug a little deeper to see what Proton VPN was doing. The results were positive, with rock-solid AES-256-GCM encryption and HMAC-384 for authentication.
Proton VPN's Netshield aims to block malware, ads and trackers. We don't have a comprehensive test for it yet, but ran a quick check on its abilities by trying to access 150 common trackers. Netshield blocked 138, an excellent result.
We completed our tests with an in-depth look at the Windows app's kill switch, and found it performed very well. The client didn't leave us exposed during normal operations, such as switching to a new server while connected to another. And if we simulated a major problem by manually closing a TCP connection or terminating a VPN process, the client instantly displayed an alert and blocked all traffic until we reconnected.
That's good news, and not just for the kill switch. The ability to cope with extreme and unexpected situations is a measure of code quality, and Proton VPN scores much better here than most of the competition.
Windows app
Signing up with Proton VPN was easy, and within a few seconds we were looking at our account dashboard. It's a handy web portal with a bunch of tools to help the user get started: login credentials, download links, an OpenVPN configuration file generator, and pointers to instructions for setting up Mac, Linux, iOS and Android devices.
We grabbed a copy of the Windows app. It downloaded and installed in seconds with no technical hassles.
The app opens with a large world map displaying Proton VPN's various locations. We don't feel map interfaces are ever as easy to use as a good location list, but Proton VPN's is better than most. The map is large, you can resize the window to get a better view, then spin the mouse wheel to zoom in and out; left-click, hold and drag to pan around; hover the mouse over a server icon to see its location, and click to get connected.
If you really don't like map interfaces, no problem, you can collapse the app down to a standard list of locations. Icons highlight servers which support P2P (17 at the time of writing) or Tor (just seven: France, Germany, Hong Kong, Iceland, Sweden, Switzerland, and the US). Expanding any location lists all its available servers, with a color indicator of load (green being low, red high), and you can connect with a click.
A left-hand sidebar allows you to enable, disable, or just see the status of three valuable privacy features: the kill switch, NetShield (Proton VPN's ad, tracker and malware blocker) and Secure Core, which routes your traffic through Proton VPN's 'safest servers in privacy-friendly countries' for extra anonymity.
We found the Windows app could take more than 10 seconds to connect with WireGuard, significantly slower than usual (most VPNs connect in 1-2 seconds on the same system). This might have been some local issue, though, because the Mac and mobile apps typically connected in a couple of seconds.
Once Proton VPN connected, the service was dependable, with no connection drops during testing.
Proton VPN seems to deliver on its P2P promises. We tried accessing torrents from five of the specialist torrent servers, and downloaded them all without any issues.
City selection
Proton VPN's apps support choosing cities within many countries, but the location list makes this procedure more difficult than we'd like.
Rather than displaying a simple alphabetical list of cities (Denver, Miami, New York…), it displays every single server in that country, sorted by region or the server number. As the list isn't in alphabetical order, you might have to scroll through hundreds of US servers to find the city you need.
Typing a city name into the Search box quickly displays any matches (entering 'Dal' is enough to find all the Dallas servers, for instance. But they're sorted by server number, rather than load, so it's not easy to find the fastest option.
A better way to go is to use the Profiles feature, which is something like a smart Favorites system. You could use this to create profiles which, say, connect you to New York or Colorado servers, but that's just the start. You can connect to the fastest server in a country or a location, maybe choose a random server to reduce the opportunity for tracking, select the best P2P or Tor-friendly server, and even choose your preferred protocol (WireGuard, or OpenVPN TCP/UDP).
Settings
The Settings dialog allows you to enable or disable key features, configure what the Quick Connect action does (connect to the fastest location, a random server, or a specific server of your choice) and set up the split tunneling system.
The app supports WireGuard, along with OpenVPN TCP and UDP. By default, the app chooses the best protocol for your situation, but you can select your favorite manually, if you prefer.
A 'VPN Accelerator' option, turned on by default, uses various low-level tricks (threading, network optimizations) to improve performance. It also has an interesting and related option in the Settings box. 'Auto Reconnection' looks out for speed issues with your current server, and connects you to a faster one nearby when necessary. A smart idea, and not one we've seen anywhere else.
Mac and mobile apps
Proton VPN's Mac and mobile apps have very similar interfaces to the Windows edition, with much the same map, location list and Favorites-like Profiles system. They performed even better in some cases (connection times were often faster), and connections were stable during our review.
The Mac app supports all the best Proton VPN features: kill switch, Secure Core, Netshield ad-blocking, WireGuard and more. It doesn't give you split tunneling, but there's support for an extra protocol (IKEv2, as well as WireGuard and OpenVPN), and overall, the app still outperforms most of the Mac competition.
The Android app makes excellent use of screen space, portrait and landscape modes to do the best possible job of reproducing the desktop app interface. Its location list improves a little on the Windows app, sorting servers by city name rather than state. And it's powerful, too, with all the Mac features plus support for split tunneling.
Proton VPN's iOS app adds some neat visual touches to the interface. Out go the plain markers on the map, for instance, and in come colorful flags; much better. But like the desktop apps, it confusingly organizes servers by state rather than cities. This really should be consistent across the range (and we'd like it to be configurable, too).
Otherwise, though, the iOS app delivers all the Android features, plus simple iOS widgets to connect and disconnect, check battery usage or view the logs to diagnose any connection issues. If you're tired of VPNs that never quite get around to porting the best features to iOS, Proton VPN's offering will be a refreshing and power-packed change.
Performance
Our speed testing began by connecting to the fastest server from two locations (a UK data center and a US residential location, both with 1Gbps lines), then checking performance with benchmarking services including SpeedTest.net (via the website and the command line app), nPerf, SpeedOf.me and others. We repeated each test five times, ran the full set in both morning and evening sessions, then analyzed the data to compare median speeds.
WireGuard speeds were acceptable at 360-510Mbps in the UK, 460-480Mbps in the US. That's a long way behind the speed leaders (Surfshark and TorGuard exceeded 950Mbps in recent tests), but it also beats some big names (Hotspot Shield managed 375Mbps last time), and we suspect it's fast enough for most network setups and situations.
If you can't use WireGuard for some reason, Proton VPN also supports the industry standard OpenVPN protocol. This isn't anything like as speedy as WireGuard, but it still managed a very reasonable 180-210Mbps for us.
Netflix and streaming
Proton VPN sells itself mostly on privacy and security, but it has some serious unblocking abilities, too.
BBC iPlayer has plenty of VPN defenses, for instance, but Proton VPN breezed past them all, and we were able to view its library from all three test servers.
We were just as successful with Netflix, getting access to exclusive content in the US, UK, Australia, Canada and Japan.
Proton VPN had a couple of small issues in our regional tests. In Australia, it unblocked 9Now, but failed with 10 play. In the UK, it got us into Channel 4 without difficulty, but 'only' unblocked ITV in two out of three tests.
The service didn't quite score a 100% success, then, but it still finished on a very positive note, unblocking both US Amazon Prime Video and Disney Plus – a great result.
(Keep in mind that you need at least a Proton VPN Plus account to get this level of unblocking success. The free account won't do.)
Support
Proton VPN's support site has a lot of detailed articles and guides, but these aren't always organized and presented in the most helpful way.
When we searched the knowledgebase for the keyword 'speed' for instance, the first hit was titled 'How latency, bandwidth, and throughput impact Internet speed', and included the advice 'To calculate the maximum throughput on a TCP connection, you can use the Mathis formula and this online calculator.'
The second article had more relevant advice, but was complex in places. For instance, after suggesting we change servers to improve speeds, it went on: 'To be effective, you should switch to a server with an IP address from a different range. For example, instead of switching from 162.210.192.158 to 162.210.192.159, you should switch to 209.58.129.97.' It's good to see a provider which goes beyond basic FAQs, but newcomers probably won't appreciate this level of technical detail in the first documents they see.
Proton VPN also offers live chat support, though only during business hours: 9am to 5pm CET.
Our chat couldn't have gone much better. The agent was friendly, listened to our question and paid attention to our responses, asked sensible questions of their own, offered good advice, and pointed us to online resources where we could get more help.
They even offered to convert our chat into a support ticket, so that if those suggestions didn't help, we'd then be able to carry on the conversation later, without having to describe our problem all over again. Impressive.
But if live chat doesn't work for you, then you can still raise a ticket manually or send an email. Replies can take a while – we posted a simple product question at 11pm on a Saturday, and didn't hear back until 10:25am the following Tuesday – but in our experience, responses are generally very helpful and did a good job of pointing us in the right direction.
Proton VPN review: Final verdict
Proton VPN unblocked almost everything we tried, its powerful apps are open source and independently audited, WireGuard speeds can be excellent and there's a free plan with no bandwidth limits. This is a great VPN, and it's getting better. Give it a try.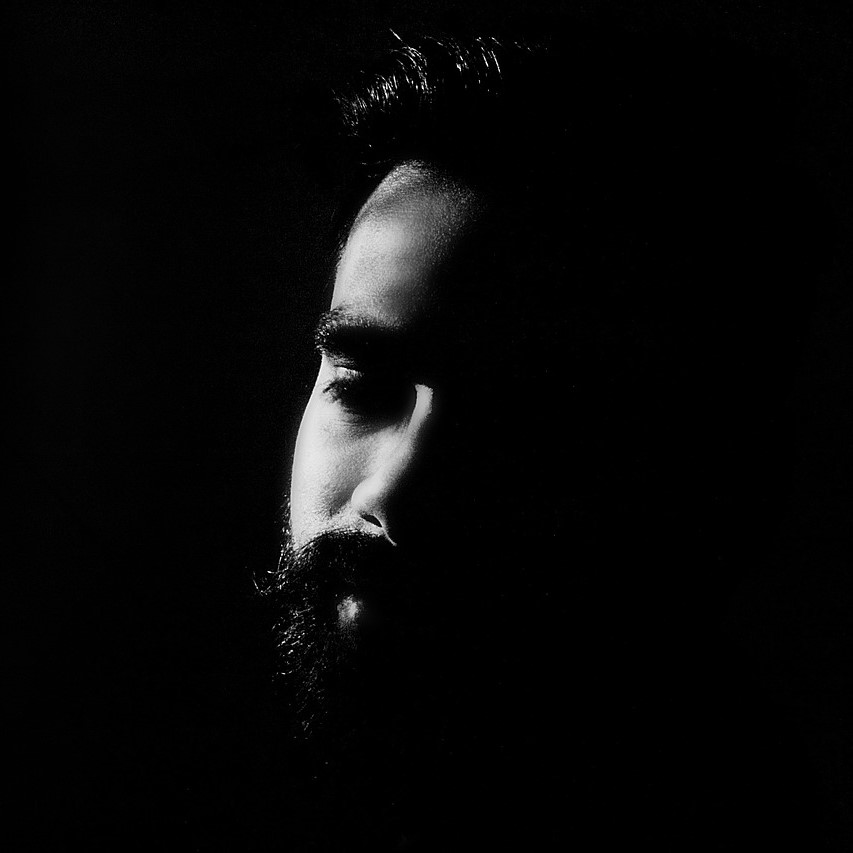 Mike is a lead security reviewer at Future, where he stress-tests VPNs, antivirus and more to find out which services are sure to keep you safe, and which are best avoided. Mike began his career as a lead software developer in the engineering world, where his creations were used by big-name companies from Rolls Royce to British Nuclear Fuels and British Aerospace. The early PC viruses caught Mike's attention, and he developed an interest in analyzing malware, and learning the low-level technical details of how Windows and network security work under the hood.