The Opera web browser has included a simple free VPN for a very long time, but it only protects your browser traffic, has almost no features and is generally very slow.
Opera has now unveiled Opera VPN Pro, a true system-wide VPN which allows you to protect all your app traffic on up to six Android, Windows or Mac devices.
The service is accessed from the Opera browser rather than a standalone app, in much the same way as the free VPN: tap a button on the address bar and connect. But it's an entirely different service underneath.
You can now select countries (and sometimes cities), with 33 countries available. You're able to choose OpenVPN or IKEv2 protocols, depending on the platform. And rather than route your traffic through Opera's overloaded free servers, Opera VPN Pro uses the same network as NordVPN, delivering much better speeds (more on that below).
There still aren't a lot of features (more on that below, too), and there's no iOS app yet, but the price is certainly right. Opera VPN Pro is $5.99 billed monthly (opens in new tab), around half the price of some monthly plans. It drops to $2.99 a month on the six-month plan (opens in new tab), and only $1.99 billed annually (opens in new tab), a tiny $23.88 for a full year's protection.
Privacy
Most VPN providers make huge efforts to convince you of their bullet-proof privacy, and that you'll be entirely safe with their service. Opera is, well, a little more cautious. Here's the relevant part of its privacy policy (opens in new tab):
"VPN Pro is provided by a third-party service provider... Data communicated through VPN Pro will be encrypted and routed through one of thousands of servers... However, we do not promise that the service is absolutely secure. Despite our best efforts and the best efforts of our provider, criminals or other bad actors may still be able to access your data."
Is that worrying, unusually honest, or both? We're not quite sure, but it's something to bear in mind: Opera VPN Pro doesn't offer any big privacy promises, and it's probably not the best choice for privacy-critical tasks.
Opera says VPN Pro is a no log service, explaining: "We do not collect or store records of web pages you visit or links you click on in the servers dedicated for this Service."
Sounds promising. And as Opera VPN Pro is based on NordVPN's much-audited servers and network, we'd be reasonably sure that there's nothing harmful going on here. But Opera hasn't put its own apps or infrastructure through any audits of their own, so right now there's no evidence to back this up. We're left to take the company's words on trust.
Windows app
While Opera VPN Pro can now protect your entire Windows device, it's still accessed entirely from the Opera browser. You must download and install Opera, launch it whenever you need protection, and click a VPN icon in the address bar to control the app.
That's a relatively heavyweight solution (installing an entire browser requires far more resources than a simple standalone client), but once you've launched the app, it looks and feels much like any other VPN offering.
There's a simple dashboard with the current location and a Connect button, for instance. Tap the location, a list appears with your recent choices at the top, the full selection of 33 countries underneath, and you can pick whatever you need. It's very basic, with no city-level locations, no server load figures, no Favorites, but it's also very simple, and you'll figure out how it all works within seconds.
The only other feature is a Settings icon. Tapping this displays a VPN Pro section in Opera's general Settings page. This is even more basic than the location list, with little more than a couple of account management options and a reconnect feature (which automatically restarts if the VPN fails).
The app doesn't make any mention of protocols. Our investigations revealed it used a standard Windows IKEv2 connection, slower than WireGuard, but properly configured for maximum security.
Kill switch
The Opera VPN Pro website has no mention of a kill switch, and our tests showed why: it doesn't seem to have one. When we forcibly closed our Windows VPN connection, Opera displayed a 'Disconnected' message and reconnected within seconds, but it didn't block our internet and our device traffic wasn't protected.
This reconnect feature is welcome, and reduces your data exposure. It's no substitute for a working kill switch, though, and our tests revealed it had an odd 'feature' (or bug) of its own.
Suppose you've finished with Opera VPN, closed the browser, and you're connected to something else via a different Windows network connection – maybe a secure login for a work system. We'll call this service X.
We noticed that if we forcibly closed X's connection, then Opera VPN Pro acted like this was a failure in its own service, popped up a warning and tried connecting to its own network. But X was trying to reconnect, too. Sometimes Opera connected first, sometimes X, and sometimes that connection failed after a few seconds, presumably because the two systems were fighting over who was in charge, and they'd both try reconnecting again.
This may not happen much in real life. If you're not using a second connection, it may never happen at all. But just the fact that the app can make such a fundamental mistake is a concern, and we're left wondering what other issues might be lurking somewhere in its code.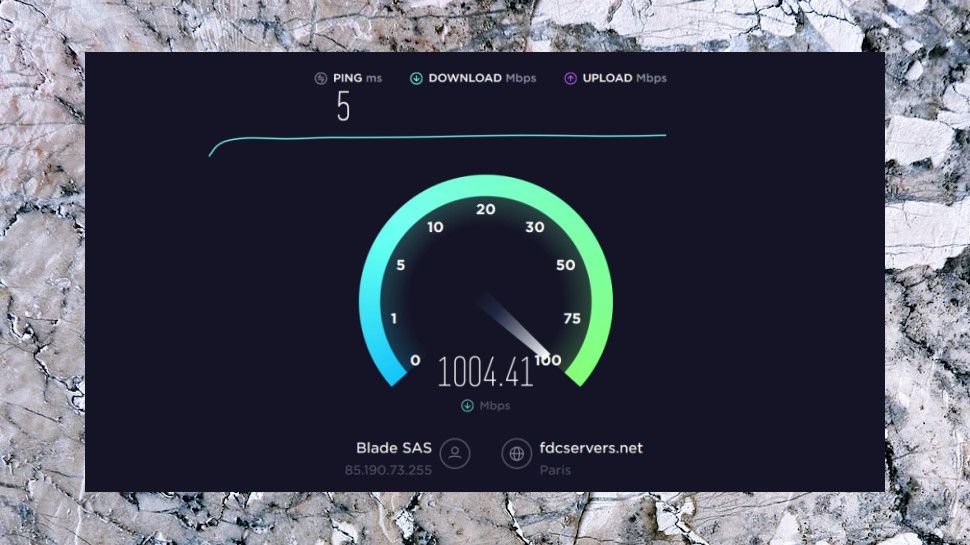 Performance
We tested Opera VPN Pro's speeds with Windows systems in both UK and US locations, using multiple speed tests, over several sessions. That's a minimum of 120 individual checks, and it's often considerably more.
The results were relatively ordinary at 230-280Mbps. That's about what we expect for an IKEv2 connection (Atlas VPN also managed 230-240Mbps in recent testing, Hotspot Shield 220-260Mbps). However, WireGuard-equipped VPNs are typically two to three times as fast, and Surfshark and TorGuard reached 950Mbps+ in their last tests.
Opera's VPN has always been about privacy and security more than accessing geoblocked content, so we didn't expect much from our unblocking tests. And sure enough, it gave us very mixed results in both the UK (unblocked BBC iPlayer, couldn't even access ITV or Channel 4) and Australia (succeeded with 9Now, failed with 10 play).
But the service went on to surprise us everywhere else, unblocking Netflix in the US, UK, Australia, Canada and Japan, as well as Amazon Prime Video and Disney Plus: a very capable record.
If you're looking for even more, though, ExpressVPN, Hide.me, Ivacy, NordVPN, PureVPN and Surfshark all unblocked 100% of our sample sites in their last tests.
Support
The Opera Pro VPN support site (opens in new tab) is just about as basic as we've seen, with a tiny number of extremely short articles containing almost no useful details at all.
We opened the article 'Can I use Opera VPN Pro on my Laptop/Desktop computer?' hoping to find step-by-step guides to setting up the service, for instance. ExpressVPN has seven in-depth tutorials on Windows alone, but Opera's article was 58 words long, and said little more than 'it's available for Windows 8 and MacOS 10.15 or later, just download Opera Browser to use it.'
Live chat is available, but only Monday to Friday, 8am to 4pm (CEST). You can leave a message and the support team will respond by email, but officially this could take up to 48 hours.
We posted a test question explaining that Opera VPN Pro connected for us, but then we weren't able to access the internet on any apps until the connection was closed. That's typically a DNS-type issue, but would the agent give us any kind of detailed response to help figure that out?
The good news is the reply arrived quicker than expected, in around 18 hours. The bad news is it included nothing but the most generic advice that anyone with more than five minutes VPN experience would figure out for themselves: uninstall and reinstall, or try it on another device.
Final verdict
Opera VPN Pro extends Opera's free VPN by protecting all device traffic, unblocking Netflix, and offering a decent set of locations. If you're an Opera fan looking for the core VPN basics only, that might be enough. But the below-average speeds, Opera-bound interface, short feature list, missing kill switch and lack of iOS support make it a poor choice for everyone else.