The best Netflix VPN 2023
VPN
Contributions from
last updated
The world's content is at your fingertips with a quality Netflix VPN
Best Netflix VPN: Quick Menu
A VPN (Virtual Private Network) is a powerful tool that hides your online activity from prying eyes by routing your traffic through a secure server. This process spoofs your IP address, too, so you can fool sites and services into thinking you're virtually anywhere on the earth. With a Netflix VPN, you can watch your favorite shows no matter where you are—despite the fact that streaming services are notorious for locking down their content because of global copyright and licensing restrictions. You'll even be able to watch local content when traveling abroad.
For 15 years, TechRadar has tapped into the knowledge and expertise of its security and IT experts and relied on hands-on experience to learn everything about VPNs. We've put countless services to the test, including industry titans and independent providers, so you can trust that our recommendations are always top-notch. In fact, most of the TechRadar team uses one of our best VPN picks at home.
Ultimately, the best VPNs for Netflix have fast speeds to reduce the risk of buffering or lag, a good number of servers located near your streaming account address, and run on more devices than just a PC or cell phone.
The three best VPNs at a glance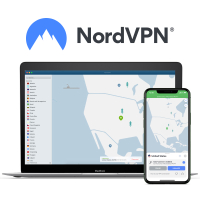 1. NordVPN: the best Netflix VPN in 2023
NordVPN claims the top spot in our shortlist because of its unrivaled unblocking power. You'll have no trouble accessing each and every Netflix region, and its apps work seamlessly on just about all devices—which is great news if you want to take your streams with you on the go or on the big screen.
Other perks of NordVPN include double encryption, fast speeds to support streaming, and access to other popular streaming services. Don't be afraid to try it out for yourself, because you're covered with NordVPN's 30-day money-back guarantee.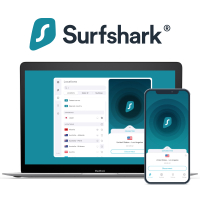 2. Surfshark VPN: super speeds for a super deal
When it comes to speed, there aren't many VPNs that can go toe-to-toe with Surfshark. In addition to topping our speed test challenge, Surfshark provides real value for money with unlimited simultaneous connections. So, if you're feeling generous, you can share its unblocking capabilities with the whole family.
Surfshark is compatible with Apple TV, Roku, and both Playstation and Xbox consoles. However, NordVPN has it beat thanks to its compatibility with Amazon Firestick. Try it out for yourself and, if you're not happy, don't hesitate to make use of the 30-day money-back guarantee.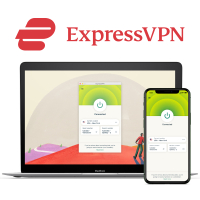 3. ExpressVPN: top when it comes to security
ExpressVPN always impresses, and did a good job unblocking Netflix in Australia and Japan. It wasn't as successful in the US, UK, or Canada, unfortunately, which is why NordVPN sits one step higher on the podium. However, ExpressVPN's apps are a joy to use and friendly support is just a click away.
ExpressVPN is also our top pick for most secure VPN because of its consistent performance in our safety tests. Its no-logs policy and solid encryption keep your data shielded from snoopers, and you can trial the service with a 30-day money-back guarantee.
The five best VPNs for Netflix in 2023
Why you can trust TechRadar We spend hours testing every product or service we review, so you can be sure you're buying the best. Find out more about how we test.
We break down the best Netflix VPNs to show you why you'd want to use it, or maybe some reasons it might not work for you. Check out our sections at the end of our guide for more help in choosing and using a Netflix VPN, and some FAQs when it comes to VPNs in general.
The best Netflix VPN overall
The top Netflix VPN - unblock Netflix anywhere
Unblocks Netflix: Most countries | 24/7 customer support: Yes | Money-back guarantee: 30 days | Also unlocks: Amazon Prime Video, BBC iPlayer, YouTube, Hulu, ITVX, All4, 9Now, 10Play | Streaming devices: Android, iOS, Amazon Fire, Apple TV, Chromecast, Roku, PlayStation, Xbox | Maximum devices supported: 6
Lots of support for Netflix watching
Great choice of server locations
Speedy connections
Very secure
Not always the easiest mobile experience
Subscribe if:
✔️ You want to access Netflix in any country anywhere: NordVPN unlocked Netflix in every country we tested.
✔️ You need a VPN that's fast: NordVPN has enough speed (over 800 Mbps) to support multiple devices streaming Netflix at the same time in either high-definition or in 4K.
✔️ You need to stream using Amazon Firestick: NordVPN is one of the only VPNs that work with Amazon Firestick.
Don't subscribe if:
❌ You use mobile more than other devices: I found the iOS and Android apps to be more clunky and harder to use than the desktop versions. Try Surfshark or ExpressVPN if that's an issue for you.
❌ You need secure torrenting: NordVPN is safe to use, but when it comes to torrenting its overall speeds tend to dip.
Bottom line ⭐⭐⭐⭐⭐
🔒 NordVPN is the best VPN for Netflix streaming because no matter how many regions we threw at it, we got access without fail.
Want to learn more?
Our NordVPN review goes into more detail about our test results ranging from security to speed to the number of TV streaming services we could access using several devices in multiple countries.
NordVPN is an all-in-one security suite because along with the VPN, it also includes ad blocking and malware protection. There is an option for you to upgrade to also have a password manager and cloud storage. That means that even if you're not connected to a NordVPN server, you still get the benefit of begin protected from threats trying to infect your device.
The highlight of NordVPN is its ability to unlock geo-restricted content. Geo-restricted means you can't access a page, service, or information if you're outside of a specific area. NordVPN bypasses these restrictions with ease by connecting you to a server in the restricted area. For Netflix streaming, simply select a VPN server in your home country to access your Netflix account and watch the shows you've paid to see.
▶ Try NordVPN with a 30-day money-back guarantee
It doesn't matter if you have a US, UK, Canada, Australia, or even a Japan Netflix account. NordVPN unblocks them all. For an even better TV streaming experience, NordVPN works on more than just your laptop or cellphone. It works on game consoles, Amazon Firestick, AppleTV, and Roku, so you are never limited in how you watch Netflix. Have other TV streaming services? No problem. NordVPN easily unlocks Amazon Prime, Disney+, BBC, and popular channels in the UK and Australia.
This VPN uses a double encryption process to scramble up your data so well that it's hard to read if it is ever snatched by a cybercriminal. NordVPN accomplishes this by sending your info through two servers. Along with securely encrypting your information, this process also makes it difficult to figure out your original IP address location.
NordVPN isn't the fastest service, that goes to Surfshark. But even at its top speed, it is certainly fast enough to handle streaming in HD (high definition) and 4K. There are a few other hiccups we've encountered while using NordVPN. For one, its mobile apps aren't the easiest to figure out. There are inconsistencies between them and what tools are available on the desktop versions. Overall, there just isn't the same detail and navigation ease with the apps as there is with the computer apps.
Another point to be aware of is though NordVPN comes with ad blocking and malware protection, these aren't as effective as antivirus software. These programs are dedicated to malware blocking and overall threat protection, and so do a much better job than want you get with NordVPN. Still, for the price of this service, having a little bit of extra security isn't a bad thing.
Swipe to scroll horizontally
NordVPN test results:

| Attributes | Notes | Rating |
| --- | --- | --- |
| Design | Fun and interactive, though maybe a little too busy and overwhelming for some users | ⭐⭐⭐⭐ |
| Ease of use | Its mobile apps have a few quirks, and the interactive map isn't for every, but all other devices and apps are super easy to use | ⭐⭐⭐ |
| Performance | One of the fastest VPNs we tested | ⭐⭐⭐⭐⭐ |
| Unblocking | Netflix in every country, plus access to other popular streaming apps | ⭐⭐⭐⭐⭐ |
| Security and privacy | No-logging policy and AES 256-bit encryption mean high marks for both security and privacy | ⭐⭐⭐⭐⭐ |
| Customer support | Quick responses and an easy-to-understand knowledge base that are both helpful and professional | ⭐⭐⭐⭐⭐ |
| Price | Overall a good deal, though there are other VPNs that are cheaper | ⭐⭐⭐⭐ |
The best cheap Netflix VPN
The fastest VPN we've tested with
Unblocks Netflix: Most countries | 24/7 customer support: Yes | Money back guarantee: 30 days | Also unlocks: Amazon Prime Video, BBC iPlayer, YouTube, Hulu, All4, ITVX, 9Now, 10Play | Streaming devices: Android, iOS, Apple TV, Chromecast, Roku, PlayStation, Xbox | Maximum devices supported: Unlimited
Likeable, easy-to-use interface
Bargain pricing
Good reputation on Netflix
Less reliable than ExpressVPN or NordVPN
Some kill switch issues
Subscribe if:
✔️ You want the best deal money can buy: Surfshark hits the high mark with its unbelievable deal that is perfect for anyone on a budget
✔️ You need a super-fast connection: with 960 Mbps, Surfshark is the fastest VPN on our list and can handle multiple devices streaming Netflix at once
✔️ You need an easy interface: it keeps its interface fun while also being super easy to use, even for those just starting out
Don't subscribe if:
❌ You want more servers locations: ExpressVPN has more server locations than anyone else, 160 in an impressive 94 different countries
❌ You need a reliable kill switch: though it does work, our tests show some potential issues with the kill switch. If this is a problem for you, consider either NordVPN or ExpressVPN.
Bottom line ⭐⭐⭐⭐½
🔒 Surfshark's budget-friendly price can't be beaten, nor can its top speeds, which are awesome for streaming TV shows on every device in the house.
Want to know more?
Read our full Surfshark review to see why it's more than just a fast VPN, it's a budget-friendly security suite.
When it comes to sending and receiving information, Surfshark is really, really fast. To watch Netflix on one device and in high definition, it's recommended that you have a connection speed of 5 Mbps. Surfshark has lightening fast speeds of 960 Mbps. Every device in your household can be connected and streaming at the same time if you want and you wouldn't have to worry about lag or buffering.
When it comes to unlocking streaming services, Surfshark is pretty impressive. It unblocks Netflix in the US, UK, Australia, Canada, and Japan. If you have other streaming accounts, like Amazon Prime, Hulu, YouTube, or BBC, Surfshark lets you tap into and watch those, too. For UK and Australian viewers, you can watch All4, ITV, 9Now, and 10Play.
▶ Try the fastest VPN for Netflix on unlimited devices
Just like NordVPN, Surfshark works with Apple TV, Roku, and the popular gaming consoles, PlayStation and Xbox. However, it isn't compatible with Amazon Firestick and doesn't have the high numbers of servers or server locations that NordVPN does, which is why it misses out on the top sport for Netflix VPNs.
This service doesn't skimp on security. Our tests show that it is tough on data leaks even under extreme stress. Plus its no-logging policy is impressive and backed up by third-party audits. This means both your online activity and your personal identifying information are kept shielded from anyone trying to figure out what you do online. We noticed during testing that the kill switch doesn't always work on Windows computers. Most of the time we saw it work as it should, but every now and then we did notice some small leaks when it didn't engage quickly enough.
One drawback of using Surfshark is it doesn't have as many servers in as many countries as ExpressVPN. The biggest number of servers are where the most Netflix accounts are, the US and the UK. So if this is where you need to watch, you shouldn't have any problems connecting to a good, fast server.
Surfshark is an overall great value. In fact, it is the number one service on our cheap VPN guide and our recommendation if you're on a tight budget. Its 24-month subscription comes out to about $55 total, which is better than most single-year subscriptions offered by its competitors.
Swipe to scroll horizontally
Surfshark test results:

| Attributes | Notes | Rating |
| --- | --- | --- |
| Design | Fun and simple while being intuitive and professional | ⭐⭐⭐⭐⭐ |
| Ease of use | One of the best for newbies just getting use to a VPN | ⭐⭐⭐⭐⭐ |
| Performance | Lightening-fast speeds that top all others | ⭐⭐⭐⭐⭐ |
| Unblocking | Struggles with a couple of services, but most are easily unblocked | ⭐⭐⭐⭐ |
| Security and privacy | Some kill switch issues, but does include an ad blocker and antivirus | ⭐⭐⭐ |
| Customer support | The answer is in its extensive library of help articles, but it's hard to navigate, especially if in a hurry | ⭐⭐⭐⭐ |
| Price | Can't beat the price and the wealth of security that comes with it | ⭐⭐⭐⭐⭐ |