Prime Video is home to a huge library of content, dominating both Netflix and Hulu with over 26,000 hours of TV shows and movies to binge through. However, if you're overseas, you may find content from your home country unavailable to watch. That's where a VPN can come in handy, gaining you access to the likes of Fleabag, Billions, and Mad Men.
With many titles exclusive to different countries dependent on licencing, a Amazon Prime VPN ensures you can watch from your library no matter where you are. While it doesn't allow you to appear elsewhere and access content from different countries (you'll need to set up a whole new Amazon Prime account and pay using a debit or credit card linked to that country), it is great if you're on vacation and want to flick on an episode of your favorite TV show, or looking to pass the time on a business trip.
This means, if you're from the US and go across the border to Canada, you won't just be faced with Amazon Originals to choose from. Flick on your Amazon Prime VPN and select from the full US library. Great news for those in the UK, too, it means if you're on holiday and an Amazon Prime subscriber (opens in new tab), you can live stream Premier League fixtures from your sun lounger.
But where to start? We've tested a number of providers to find the best Amazon Prime VPN available. Read on for our rundown of the five top choices.
How to choose the best Amazon Prime VPN
It's definitely fair to say that Amazon has done a better job of preventing VPN providers from running riot than the likes of Netflix and Hulu - even the best providers still only let you use a server located in the country where you signed up. Great for travellers, not so good for virtual explorers wanting the nest content only available in other countries.
So what to look for then? First thing's first - did our real-life tests reveal that the provider unblocked Amazon Prime Video when abroad? An obvious one. You also want a VPN that provides excellent speeds (nobody likes buffering) and an interface that's basically as easy to use as Amazon Prime Video itself.
If you're somebody who mostly watches stuff on their phones or tablet, then be sure to grab a VPN with an excellent Android or iOS app. The same goes, if you're more likely to be watching on your Fire Sick, Chromecast, Roku, Apple TV or games console.
Today's top 3 Amazon Prime VPNs:
1. ExpressVPN - #1 best Amazon Prime VPN (opens in new tab)
Our favorite overall VPN is also our top shout for Prime Video subscribers. ExpressVPN unclogs those pesky geo-blocking obstacles with ease, has reliable connection speeds and is super easy to use. It comes with a no-questions-asked 30 day money back guarantee and 3 months extra free.

2. NordVPN - hot on security for public streamers (opens in new tab)
NordVPN is a bit like the Amazon of the VPN world - it's by far the biggest name in the industry. It has the goods to back up the reputation, as a faithful VPN for accessing Amazon Prime Video and the kind of security features to really give you peace of mind when you're streaming away from home.

3. Surfshark - solid VPN at a Prime price point (opens in new tab)
If the above are too expensive, look no further than Surfshark. From just $2.49 USD per month it's a fantastic, premium option that's unbelievably simple to use and has become a TechRadar favorite. It offers many of the same features as the other top services for less money.

Best Amazon Prime Video VPNs for 2022
(opens in new tab)
Best Amazon Prime Video VPN 2022 - Get 3 months free with an annual plan (opens in new tab)
ExpressVPN's fast speeds, tremendous 24/7, reliable customer support and, of course, impressive Amazon Prime Video unblocking make it an obvious choice for our number one slot.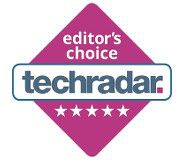 (opens in new tab)
Its impressive speeds mean that it shouldn't slow your streaming feed or device down, allowing you to have the highest possible streaming quality. So super handy if you're in some far-distant clime.
In terms of customer support, ExpressVPN lets you open up a live chat session straight away for direct help. Simply click head to its support section section and ask an agent which server would be the best for Amazon Prime Video. That's really useful, especially if you're not totally familiar with VPNs and how they work yet.
Just in case you're worried that it won't work on your device of choice, ExpressVPN is compatible with pretty much every one out there, including iOS, Android, Mac, Linux, Windows, Chrome and Firefox, as well as a dedicated app on Amazon Fire TV Stick.
Another useful feature is ExpressVPN's MediaStreamer DNS, which can unblock Amazon Prime Video on devices that don't directly support VPNs (like Apple TV, smart TVs and game consoles).
It is a bit more costly than other VPN providers, although Express does provide a 30-day money-back guarantee and a special discount for TechRadar readers.
Get 3 months free with today's best Amazon Prime VPN (opens in new tab)
We've already told you why Express is the best, but it also a really attractive offer available, too. That's because you get three free months added on when you sign up for a one year contract, and a risk-free 30-day money-back guarantee period.
(opens in new tab)
Our testing showed that NordVPN has super quick connection speeds - even more so now than ever before thanks to its all new NordLynx protocol - that should ensure that your streaming coverage will not be affected when in use. Plus, it boasts a wide variety of server locations meaning it's more than likely to be available from your region.
Prime Video unblocking is a given... you wouldn't be reading about NordVPN on this page if it caused issues. But NordVPN only bolsters its credentials as a sensational streaming VPN by also getting around geo-restrictions on US Netflix, BBC iPlayer, Hulu, YouTube and loads more.
We rank Nord as one of the top VPN for Amazon Prime Video due to its powerful features. There aren't many providers out there that match NordVPN on pure security terms. For the very cautious, you can turn on Double VPN and get your traffic encrypted not once but twice. There's also DNS leak protection, a very effective kill switch and an array of easy-to-use apps.
And it's commitment free! The service comes with a 30-day money-back guarantee so you can always try it and if you don't like it, simply cancel. And if money is your concern than the multi-year plan is your best bet as it offers the greatest value for money.
---
(opens in new tab)
Surfshark's recent boost in popularity is largely due to its ridiculously low subscription prices and promise of being able to connect as many devices you wish on one single account.
But Surfshark doesn't lack for quality, either. As described above, its Amazon Prime Video unlocking credentials are limited to being used for travellers abroad needing to use a server from the country where the account was located. But the company's UX designers have done a fantastic job of making it so intuitive and straightforward to use. It has a handy app for use as a Fire TV Stick VPN, too.
Speeds of both the servers and the live chat support are impressive and the provider's server count is steadily growing and they're already spread across more than 60 countries. Despite the fun branding, this VPN has really matured in terms of features and reputation - now we'd like to see it carry out a fully independent audit of its privacy policies and really join the big leagues.
---
(opens in new tab)
Proton VPN has seen vast improvements and fits the bill as one of the best Amazon Prime VPN, thanks to its excellent performance, streaming unblocking prowess, and nifty features. Better still, it boasts a free VPN option. While limited in terms of streaming service functionality unless you're a paying subscriber, it does offer unlimited bandwidth and is a great stepping stone if you're new to the world of VPN.
With the introduction of WireGuard and its VPN Accelerator technology, Proton VPN scored some exceptional figures in our speed testing. Achieving peaks of 720-740Mbps, that is one exceptional rate that sees it as one of the fastest VPN we put through the ringer, not far behind the likes of NordVPN and IPVanish which topped the board at 750-900Mbps.
This is great news for streamers, offering a reliable connection that won't risk you falling victim to the dreaded buffering wheel. Especially as Proton VPN is one of the best Netflix VPN as one of the few that is still able to unblock most foreign library's since the streaming giant's crackdown on IP addresses. Gaining access to the US, UK, and Canadian library, Proton VPN is also a dab-hand at bypassing geo-restrictions in order to stream Disney Plus, Amazon Prime Video, and BBC iPlayer.
With a number of top-quality apps across devices, a clean interface, and great features including a dedicated kill switch, Profiles feature, P2P support, and NetShield, it's very own ad blocker.
---
(opens in new tab)
CyberGhost's impressive 7,000+ servers spread over 110 locations are a great start for a VPN when it comes to unblocking TV streaming content. With this wide range of locations and servers you're more than likely to be able to get the VPN in your region and thus access to your Amazon Prime Video catalogue.
Not to mention the fact that CyberGhost's range of apps mean you can stream on Windows, macOS, iOS, Android, Amazon Fire TV and Fire Stick, Android TV... the list goes on.
If this is your first time using a VPN or you lack confidence when it comes to new tech, you're in safe hands with CyberGhost - the software is very straight forward and easy to operate. Just don't rely too much when it comes to its 'streaming filter' that is supposed to automatically land you on the most appropriate server to use. In our testing, we found that it didn't work that well with Amazon Prime.
It's also worth bearing in mind that CyberGhost doesn't boast the same level of customer support as some other Prime Video VPN providers on this list.
---
Amazon Prime VPN FAQ
Is using a VPN with Amazon Prime illegal?
It's well worth pointing out at the outset that the use of "any technology or technique to obscure or disguise your location" is in direct breach of Amazon Prime Video's terms and conditions. So if you're desperate to use a VPN for Amazon Prime Video, you would be doing so at your own risk.
Where can I watch Amazon Prime with a VPN?
Amazon Prime Video available in over 200 countries.
If it isn't available where you are located, our number one ExpressVPN (opens in new tab) is available in over 94 countries. So even if Amazon Prime Video isn't available in the country where you are, with ExpressVPN it soon can be.
What is Amazon Prime Video and should I get it?
For those of you who aren't familiar with this side of Amazon, its superb streaming platform is now in fierce competition with Netflix, particularly in terms of the competitive price and perks that Amazon Prime Video has to offer.
Not only do you get the video access when you sign up, but also some amazing perks such as next day delivery and Amazon Prime music and the first six months for free if you're a student.
Read more: