Marry together the optimization of an Amazon Fire Stick to smart-ify your TV with a VPN and you can access all your streaming service subscriptions in one place, from libraries around the world. But not all VPNs are made equal, which is why we've collated a top 5 of the best VPNs to install on your Fire Stick, allowing you to reap all the benefits of the security software.
Giving you the keys to often otherwise geo-blocked content, the best Fire Stick VPN also offers better peace of mind in protecting your personal information stored on your device. It does this by offering a wealth of servers around the world you can connect to, in turn encrypting your connection and altering your IP address so you can appear as if you're anywhere around the world.
What that means when it comes to your Amazon Fire TV Stick is being able to stream content from overseas. From being on holiday and unable to watch services back home, or, for example, if you wish to watch titles exclusive to Netflix in another country.
Not all VPN providers offer a Fire Stick VPN-specific client, however, but we've summarised the top 5 that do, making a dab hand of unblocking and maintaining fast connections, too.
The best Fire Stick VPNs: our top 3 picks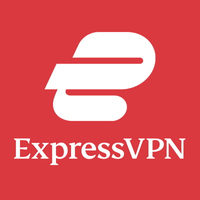 1. ExpressVPN: the best VPN for Amazon Fire Stick
EDITOR'S CHOICE: Overall score: 5/5
Get ExpressVPN and benefit from safer, faster streaming—no matter where you are—in no time. Its dedicated Fire TV app is easy to download and set up. Plus, it comes with a no-questions-asked 30-day money-back guarantee and, if you sign up today, you can get 3 months extra for free when you sign up for a 12-month subscription.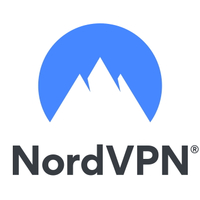 2. NordVPN: perfect for unblocking content
Overall score: 4.5/5
With a vast amount of servers (5,400+) to connect to and some excellent speeds, NordVPN is a safe bet for streamers. Like Express, it unblocks Netflix, Amazon Prime, iPlayer, and more with ease, so you can watch what you want where you want. You can even put it to the test risk-free with a 30-day money-back guarantee to fall back on.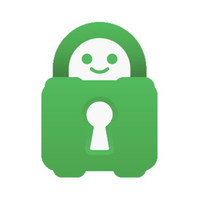 3. PIA: the best cheap VPN for Fire Stick
Overall score: 4.5/5
Private Internet Access is an industry veteran, with dedicated streaming servers, and easy-to-use apps. Take advantage of unlimited simultaneous connections and a 30-day money-back guarantee to see how it compares to Nord and Express.
What is a VPN?
A Virtual Private Network (VPN) is a digital privacy tool that encrypts your online activity, routing your data through a secure server elsewhere in the world. It lets you pretend to be in another country while shielding your activity from anyone looking to spy on you. You can stream your favorite films and shows in peace from anywhere in the world!
How to choose an Amazon Fire Stick VPN
Off the bat, the first thing we always prioritize is a provider with its own dedicated Fire TV VPN app. While there are plenty of workarounds (Smart DNS, Router VPNs), a specific Fire TV client makes for a far more straightforward installation after you've signed up for your selected Amazon Fire Stick VPN. In fact, it's as easy as visiting the Amazon Appstore and hitting download.
As well as offering excellent security credentials (with features you can make use of through its Fire Stick client), you'll also want a provider with a decent track record of unblocking streaming services. While it's fair to say they don't necessarily manage to unblock across the board, you'll be wanting one that does the job on the services you subscribe to.
Lucky for you, most (if not all) of our top 5 picks can bypass geo-restrictions on the likes of Netflix, BBC iPlayer, Prime Video, Disney Plus, and more. And in our last round of tests, we added even more services to our roster to check, too.
Performance is also one to keep in mind in terms of speed. You'll want a VPN provider that offers consistent, reliable speeds, an extensive network for location shifting, and subsequent geo-unblocking, too.
The best Fire Stick VPNs in 2023:
ExpressVPN once again comes out on top as not only the best Fire Stick VPN, but our top VPN overall to recommend.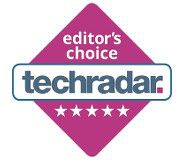 The interface across ExpressVPN's clients remains fairly uniform, which makes sense considering how sleek and intuitive it is—why fix what isn't broken? Anyone familiar with Express on a desktop or smartphone will easily be able to navigate its Fire TV app, presented immediately with the big 'On' button and the recommended location for the quickest connection speed. All of this is easily navigated with your Fire TV remote, too.
Time and time again, ExpressVPN proves to have incredibly reliable overall performance. While it did see a drop in our speed tests this time around (from peaks of 630Mbps to 560Mbps), this seems to have followed a pattern across a number of the providers we tested, and still sees it sitting on the lower spectrum of average. Admittedly that's not as fast as NordVPN, at 820Mbps, but considering you only need 25Mbps speeds to comfortably stream in 4K on a Fire Stick, ExpressVPN is more than up to the task.
Of course, its ability to unblock streaming services is also pretty key, and ExpressVPN has a strong track record. Able to access Disney Plus, Prime Video, and BBC iPlayer in our last checks, this time around it's also taken a step in the right direction in terms of its Netflix unblocking.
While still outperformed by NordVPN as the best Netflix VPN, ExpressVPN seems to be on its way back to its usual high success rates at unblocking. Add to that it can also unblock ITV Hub, All 4, 9Now, and 10Play.
While we found installing Express on a Fire Stick fairly straightforward, you will find plenty of great guides on its support site, as well as its 24/7 live chat, and email support, too. We also rest assured with its no-log privacy policy and other excellent security features, including the implementation of its auto-connect feature on the Fire TV app.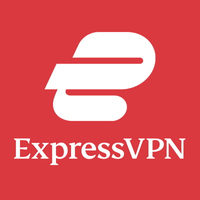 Get the #1 VPN for Fire Sticks
Not only does ExpressVPN top our charts thanks to the reasons stated above, but we also really like its no-questions-asked 30-day money back guarantee and the special offers it has on show. Sign up for a year now and get 3 extra months absolutely FREE!
From the outset, NordVPN proves even more promising up on your TV with its Fire Stick client. That's because it well and truly ditches its map interface—something that users appear to either love or hate, and which we deem is still in need of ironing out on the likes of its mobile VPN apps. This makes finding your desired server and getting connected even faster, both due to an easier-to-navigate interface and thanks to its impressive speeds. In fact, alongside PIA, it gets the highest customer rating on the Fire TV Appstore.
While many of the providers we tested saw a substantial drop in performance, NordVPN saw a fantastic increase in its speeds, with peaks of 820Mbps (up from 760Mbps earlier this year). While not as fast as the likes of TorGuard and Surfshark at 950Mbps, NordVPN still proves to be one of the fastest VPNs around and incredibly reliable, too.
That bodes well considering it's also very competent in regard to unblocking streaming services. Take your Fire TV Stick away with you, or watch content from overseas and access Netflix, Disney Plus, BBC iPlayer, and Prime Video with NordVPN. Never miss your favorite show or watch a live stream of your favorite sports team. This time around, we also tested UK services ITV Hub and All 4, as well as Aussie platforms 9Now and 10Play—and Nord passed with flying colors.
Once again, it's easy to set up and if you need a hand at any point, we found NordVPN's support site to be full of quality tutorials, with a very speedy 24/7 chat to back it up. It's also made itself known as one of the most secure VPNs with its Double VPN feature and 'no logs policy' audited by PricewaterhouseCoopers.
Commit to its 2-year plan for its most affordable rate, though watch out for hikes in costs when it auto-renews. It also comes with the industry standard 30-day money-back guarantee
---
Quick to install and get working, Private Internet Access finds itself at #3 on our list thanks to its very tempting price point. In fact, it's the cheapest VPN on this list thanks to its 2-year plan, working out at $2.19 a month.
While it's not as fast as some, PIA has seen improvements in its speeds in our recent tests, jumping to 510Mbps from 320Mbps. What's more, though not as fast as some of the impressive results elsewhere on this list, PIA's performance is still more than adequate for supporting streaming—even in UHD. In fact, you'll only need around 25Mbps to enjoy Ultra HD resolutions (that's 4K) without experiencing buffering or any degrading in your picture.
In terms of unblocking, it's not a bad choice either. While it hasn't always been reliable as other providers (BBC iPlayer has put up a good fight in recent times), PIA manages to comfortably unblock services like Disney Plus and Prime Video. We've also seen success unblocking Netflix catalogs around the world, and new services to our testing rotation, including ITV Hub, All 4, and 9Now. Unfortunately, it didn't quite score a strike, and was unable to access 10Play.
In terms of security and privacy, PIA is feature-packed. Offering its own DNS, you'll also benefit from only the most secure protocols—OpenVPN and WireGuard—as well as an endless list of other tools including a kill switch and its MACE feature.
A tool that is full to the brim, PIA is certainly great value for money. Combine that with being uber-affordable in the first place, it's a decent choice if you're after an Amazon Fire Stick VPN.
---
CyberGhost offers an intuitive and simple interface for a Fire Stick VPN that proves easy to use and draws back on the sometimes overwhelming range of settings on its other clients.
CyberGhost also proudly takes second place as the best performer on this list. Much like other providers, though, it has seen a drop in its peaks, scoring 730Mbps from its last averages of 830-850Mbps. While disappointing to see the drop, it is still a powerhouse that sits above average.
Add this to its ability to currently unblock all the top streaming services and you're away. Admittedly it's not the strongest contender for unblocking on the list (it struggled to unblock UK Netflix, Disney Plus, and 10Play in Aus), but depending on what your go-to streaming services are this may not be a problem. What's especially handy is it has filters on its list of servers, allowing you to head straight to the best ones for the streaming service you wish to unblock.
In terms of security, it's ticking all the boxes with all the standard protocols like OpenVPN, and 256-AES encryption. While a drawback last time, CyberGhost has also followed in the footsteps of PIA and had a 'no logs' policy audit carried out by Deloitte, which is another feather in its cap for good security.
Doing one better than its competitors, though, CyberGhost not only offers an extended 45-day money-back guarantee, but you can also get a CyberGhost free trial—though this is limited to its desktop or mobile app. Still, if you're not ready to hand over your card details, this is a good way to test it out before loading it up on your Fire Stick.
---
Proton VPN's Fire TV app is still something of a fledgling, but we really rate it. This is great news considering it's one VPN that has gone from strength to strength. Proton even partnered with Deutsche Welle to create dedicated free servers for the popular German media outlet.
It gains us access to multiple Netflix libraries (the US, UK, and Canada) seamlessly, as well as BBC iPlayer, Disney Plus, and Prime Video. It struggled a touch with ITV Hub, but was also able to unblock All 4, 9Now, and 10Play—all new to our testing regime.
In terms of performance, it has dropped off slightly (along with a lot of providers in our latest speed tests), matching PIA at 510Mbps (falling from 670Mbps). However, this still offers a fairly powerful and consistently reliable performance.
In terms of interface, Proton nails it. Launch the Proton VPN Fire TV app and we were presented with a visually interesting interface. There's a world map in the background, with the ability to 'Quick Connect' to your nearest and fastest server, or we were able to scroll down and along the carousel of flags. Flags are split up into continents and as we scrolled through them the country is highlighted on the map behind, which felt like a nice touch.
Choose a country and then we were able to select a specific server in a particular location, with a handy indicator of how busy each one is with its 'Server Load' metric. Here Proton displays what services users can specifically unblock in that country, and there's the option to tick a box to favorite a country and curate your own list, too.
The downside is, while many Amazon Fire TV Stick VPN clients can be installed on older models of the Amazon streaming device, with Proton VPN you'll need Fire OS 6 or later. You don't get the same variety of setting options as you do on the likes of ExpressVPN, NordVPN, and CyberGhost, which allow you to adjust protocols, turn on auto-connect, and other features. That said, for many, this won't be a problem, with a Fire Stick VPNs main prerogative to stabilize connection and unblock streaming services while abroad.
---
Amazon Fire Stick VPN FAQ
What VPN should I use for Fire Stick?
We believe ExpressVPN to be the best VPN for your Fire Stick. That's thanks to its clean, easy-to-use Fire TV app, ability to unblock top streaming services around the world (like Netflix, Disney Plus, and Prime Video), and its soaring above average performance. Based across 100 countries with 3,000+ servers to choose from, ExpressVPN also offers excellent support in the unlikely event you run into any trouble.
What is a Fire stick?
Considering you've found yourself here, we assume you likely already know what an Amazon Fire TV Stick is, but just in case...
The Fire TV Stick is Amazon's answer to Chromecast and Roku, first introduced in 2014. Essentially allowing you to smart-ify your TV, the device plugs into the HDMI port on the back of your TV and allows you to stream content over Wi-Fi. From here you can access your favorite streaming services like Netflix and HBO Max. Also super portable, you can unplug and take it with you, and watch content from anywhere with the help of the best Amazon Fire TV Stick VPN.
How to install and use a VPN on Fire TV
As long as you opt for a VPN provider that has its very own Fire TV app (which all the services on this list do), installing your VPN onto an Amazon Fire TV device is very, very easy.
Sign up for your chosen service (preferably from the above options), then head to the Amazon Appstore on your Fire Stick. Install the corresponding app, sign in, and the rest should be relatively self-explanatory. Voila!
You can also read a more comprehensive step-by-step on how to install ExpressVPN on Fire Stick, or how to get NordVPN on Fire Stick with our dedicated guides.
Is a free VPN enough for watching Amazon Fire TV?
Short answer: no. While you won't have to part with your cash, there are obviously a number of drawbacks and limitations to a lot of free VPN providers, including data that streaming uses a lot of! On top of a daily or monthly allowance, many VPN providers hold back premium features in order to encourage users to upgrade.
From a user experience perspective, you'll likely also be bombarded with lots of ads, and there always remains a question of security on some more suspicious free services. What's more, you'll have to tinker with more complex workarounds like setting up a router VPN, as they don't tend to have a Fire TV app.
There's also no free VPN on Fire Stick readily available, either.
What happens if I don't use a VPN on my Fire Stick?
Don't worry if you don't use a VPN on your Amazon Fire Stick. It's not required that you have one installed, but we definitely recommend it to benefit from its security and privacy features, as well as its more exciting location spoofing capabilities.
In short, it'll better protect your private, sensitive information and allow you to watch even more content, as well as tune into your usual on-demand platforms and native broadcasters if you end up taking your Fire Stick abroad.