The UK's national broadcaster, BBC iPlayer is home to plenty of brilliant TV shows, movies, live news and sporting coverage. And the cherry on the top of the cake is that it's free to watch with a valid TV licence. However, if you find yourself out of the UK, you'll be unable to stream any of its content due to geo-restrictions. With a VPN, you can quickly work around these pesky blocks.
You won't get away with picking any old VPN, though. You'll need the best VPN to unblock iPlayer. This is because it's one of the streaming services with the most sturdy anti-VPN infrastructure. Luckily for you, we've compiled a list of the five best BBC iPlayer VPN providers that we've put to the test and ticks all our boxes across the board.
Fast, easy-to-use, and with the ability, of course, to unblock BBC iPlayer, in our recent round of testing we also added ITVX and All 4 (two other UK on-demand services) to our checklist, meaning when you choose one of these five providers, you'll be able to watch UK TV from abroad matter which channel you intend to tune into.
From getting caught up on the nations new game-meet-reality-TV-show obsession The Traitors, to seeing who will get the pointed finger and hear "You're fired!" by Alan Sugar in the latest series of The Apprentice. These five BBC iPlayer VPN services have got you covered, with excellent security features and privacy credentials to boot.
Today's top 3 BBC iPlayer VPNs: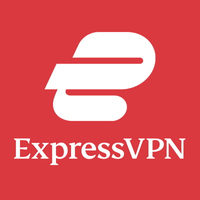 1. ExpressVPN - #1 best BBC iPlayer VPN
You'll often see ExpressVPN top lists of VPN providers, and it's no different for accessing the BBC library from abroad. It gives reliable unlocking with excellent speeds and is straightforward to use - even for beginners. Sign up for a year to get 3 months extra free, and you can give it a try for 30 days risk-free thanks to its no-quibble money-back guarantee.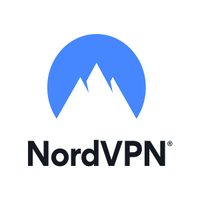 2. NordVPN - a secure BBC iPlayer VPN
One of the biggest providers in the world of VPN, NordVPN makes handiwork of unblocking the BBC's on-demand library, as well as other streaming services, and boasts some of the most exceptional security features, too.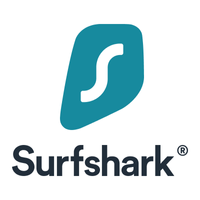 3. Surfshark - a cheap VPN for streaming BBC content
For those on a budget, Surfshark tops our charts as one of the most affordable VPN that still manages to pack a punch. You'll get plenty of bang for your buck, then, with plans from under $2.50 a month and excellent unblocking prowess.
How to choose your BBC iPlayer VPN
Not all VPNs are made equal, with BBC iPlayer proving in our history of testing to be one of the more tricky streaming services to crack. So, what makes the best BBC iPlayer VPN? Well, top of that list is obviously its ability to unblock BBC iPlayer, with a selection of UK-based servers to get the job done. Our top five are all able to circumvent geo-restrictions and access BBC iPlayer, as well as other popular UK TV channels' on-demand counterparts, such as ITVX and All 4.
They do all this and then some. While unblocking in this case is integral, you also want a provider that puts power behind its software. In this case, we primarily mean in terms of speed. Especially when connecting to a server based in another country, potentially halfway across the world, a provider that can maintain a strong connection is key — unless you want to fall victim to buffering and a less than clear picture quality.
Security should also be of the utmost importance. While streaming may not initially seem like a privacy issue waiting to happen, consider the safety of logins and payment details (more so regarding other services and websites you might use as iPlayer is, of course, free). For those streaming while traveling in particular, you'll likely be using public networks with weak security. Don't leave yourself open to threats, and ensure you've got a VPN that actually talks the talk in terms of online security.
With networks stretching around the world (including to Great Britain itself), our selection of the best BBC iPlayer VPN services tick all these boxes. Whichever you choose, you'll be able to stream every iPlayer gem.
The best BBC iPlayer VPN in 2023: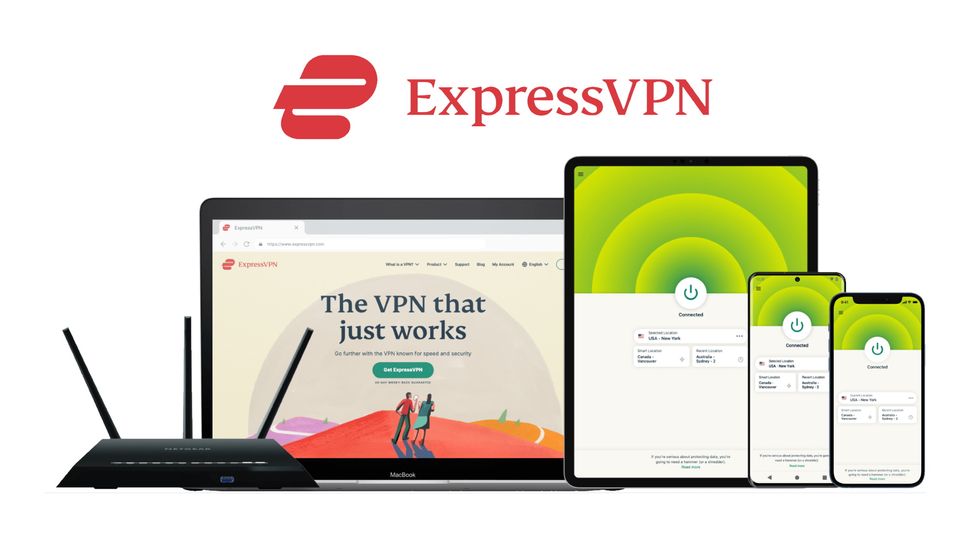 Smashing it as our top VPN overall, it should go without saying that ExpressVPN also claims the #1 spot for the best BBC iPlayer VPN. In fact, whenever we've tried to unblock iPlayer with it, we've had success everytime.
Of its 3,000+ servers across 94 countries, in the UK it has servers based in London, the Docklands, and the Midlands. Adding ITVX and All 4 (on-demand platforms for national channels ITV and Channel 4) to our line-up of key services to test, ExpressVPN unblocked these with no issue. It also claims to unblock other Brit favorites, including BT Sports and Now TV.
On the off chance you don't manage to unblock BBC iPlayer on your first go through the Smart Location server feature, we also stand by its excellent live chat support. Available 24/7, shoot them a message and they'll tell you exactly which server will unlock the gates to BBC's brilliant collection of entertainment and live broadcasting - just one of the many reasons it's worth signing up for.
As well as UK services, ExpressVPN also performed well when accessing other popular streaming services. These include Disney Plus, Prime Video, and Netflix.
Admittedly, though, ExpressVPN isn't the fastest. On this list, that accolade is awarded to Surfshark and NordVPN. Still, although ExpressVPN did see a slight drop in peaks this time around at 560Mbps, it still sits comfortably within the average performance of a VPN and is more than capable of delivering reliable connections for 4K streaming.
While a little more expensive than some competitors, ExpressVPN combines great iPlayer access with a full suite of features. And if you're not happy, there's a 30-day money-back guarantee.
---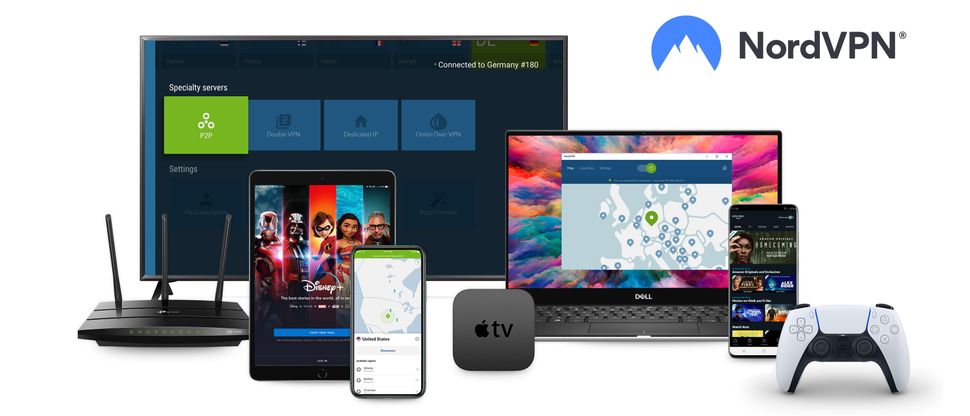 We really rate NordVPN for a number of use cases, not least as one of the most secure VPN with its reputation for vigilant security. It's also always proved incredibly reliable for watching BBC iPlayer from overseas, with the horsepower to back it with some truly exceptional speeds.
Boasting 5,600+ servers, 44+ of these are based across the UK. Great news for those looking to appear as though they're in ol' Blighty and access not only iPlayer but also ITVX, All 4, and many other UK streaming services. It'll also make easy work of unblocking Disney Plus and Prime Video. Where Netflix is concerned, we actually deem it one of the strongest Netflix VPN providers right now, reliably unblocking catalogs in the US, UK, Canada, Australia, and Japan.
Feature-packed with its only real downfall being its somewhat glitchy map interface (though we would say this is a fairly superficial qualm), NordVPN also offers P2P making it an ideal choice for those after a torrenting VPN. You'll also find an effective kill switch, DNS leak protection, and 2048-bit encryption.
If problems arise, the live-chat support will get you streaming in no time and, although some billing plans are a little pricey, NordVPN definitely earns its place on our top BBC iPlayer VPN list.
---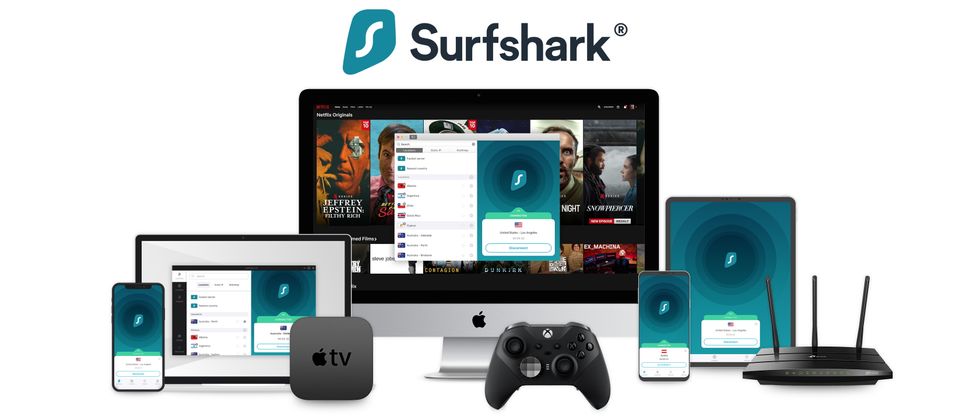 Don't be fooled by the dirt cheap price – Surfshark is up there as one of our favorite VPN, offering just as much as many of its pricier rivals, including plenty of security features, well above average speeds (in fact, it's one of the fastest), and the ability to unblock many streaming services - including BBC iPlayer. On top of that, you'll benefit from unlimited simultaneous connections - all at a wallet-friendly price.
The speed aspect is certainly important when you're looking for the perfect choice for streaming. And in our latest batch of testing, Surfshark prevailed, hitting 950Mbps peaks that make it one of the fastest VPN alongside TorGuard and Norton. In short? With Surfshark in your arsenal, you're likely to barely even notice your connected to a VPN while you stream.
Far from being a basic VPN, Surfshark offers great security with its private DNS on each server, and a double-hop ability to further obfuscate your location to ensure ultimate privacy. Add to this P2P support, split tunnelling and more, and you've got a premium package. And with servers based in London, Manchester, Edinburgh, and Glasgow, anyone wanting to unblock BBC iPlayer is covered.
The easy set-up, unlimited simultaneous connections and quick live-chat support make Surfshark the cheapest way to stream BBC iPlayer abroad with a VPN.
---
Whether it's a journey through time and space with the Time Lord in Doctor Who, or strutting on the mainstage of RuPaul's Drag Race UK, Proton VPN does just the job in ensuring you can access BBC iPlayer's extensive library of quintessentially British entertainment no matter where you find yourself. Whether you're outside of the UK, or in an office or school where access to BBC iPlayer is blocked, hop onto one of Proton's UK servers and you'll be able to stream iPlayer as if you were at home.
Alongside that, it does a great job of unblocking other popular streaming services like Netflix, Disney Plus, Amazon Prime Video, and YouTube. In our recent tests, we also tried out other UK services ITVX and All 4, as well as Aussie on-demand channels 9Now and 10Play, with Proton VPN only failing at the final hurdle of circumventing restrictions on 10Play.
With a near-perfect score in unblocking, for those who you use a Fire Stick it's more good news with Proton releasing a Amazon Fire TV Stick VPN app this year.
With the introduction of WireGuard, Proton VPN was soaring in terms of performance. It's fair to say it's left a little left to be desired the last couple of times we've monitored its speeds though, once again dropping with peaks of 510Mbps. Still, this sits comfortably within average and you're unlikely to notice a difference in your connection when connected to one of its servers.
Alongside its deteriorating speeds and no sign of 24/7 live chat, there are a few drawbacks that put this provider lower down in our recommendations. It can be overly complex, both in its apps and when approaching its online support site.
These drawbacks can really depend on the user, though. And with Proton VPN offering its own free VPN to give a whirl, prospective customers can give it a try to see if it's for them or not. Though be warned that its unblocking feature is reserved for paying customers, so you won't be able to watch BBC iPlayer unless you subscribe to one of its premium plans.
---
Offering a network on the larger side, CyberGhost hosts over 9,200 networks across 91 countries, 700+ of which are based across London, Manchester, and Berkshire. Able to unblock BBC iPlayer, there's plenty of servers to choose from on the off-chance the first UK server you connect to doesn't work, allowing you to access UK TV from anywhere with a VPN. Even better, CyberGhost pinpoints specialist servers specifically for the platform you wish to unblock.
Adding Netflix (though not the UK library) and Prime Video among a number of streaming services to its unblocking repertoire, it was unable to unblock Disney Plus and 10Play this time around, but adds ITVX, All 4, and 9Now.
CyberGhost also offers consistently fast speeds, which is great news for those keen to use their VPN for streaming. In our latest round of testing, CyberGhost secured peaks of 730Mbps. Not quite as fast as its previous averages of between 830-850Mbps, it's still ahead of ExpressVPN and Proton VPN on this list.
There are plenty of features to make the most of and if you're planning to stream on your smartphone, CyberGhost has exceptional apps for that. And in even better news, it's begun to iron out some of our prior concerns with a 'no logs' audit carried out by Deloitte. Now we'd like to see a deeper delve into its apps and overall security beyond just its logging policy.
While its support site isn't the best, we found its live chat to be incredibly useful and quick to assist with any of our queries - great news if you happen to run into any problems along the way.
---
BBC iPlayer VPN FAQ