The best gaming VPN in 2023
VPN
Contributions from
last updated
Beat lag and prevent DDoS with a VPN for gaming
Gaming VPNs - quick menu
1. Top 3 at a glance
2. Best gaming VPN
2. Best VPN with antivirus
3. Best cheap gaming VPN
4. Best of the rest
5. What is a VPN?
6. How to pick a VPN
7. Gaming VPN FAQs
With an ever-growing number of cyberattacks from hackers and cheaters looking to ruin your game, the best gaming VPNs are an essential weapon to help you fight back.
The best VPN services have become invaluable tools for gamers, from protecting against DDoS attacks to accessing region-locked games and saving money from international game sales. Whether you're joining forces with friends across the globe or just looking to protect yourself online, VPNs are a go-to solution for gamers seeking unrestricted access and enhanced privacy.
TechRadar's team has over 300 years of expertise between them, and our experts use and test VPNs every day. I even use a VPN for Diablo IV since the servers kept getting targeted. Keep reading to check out our shortlist of the best gaming VPNs in 2023.
The three best gaming VPNs at a glance
In a hurry? Take a look at the three best gaming VPNs around right now: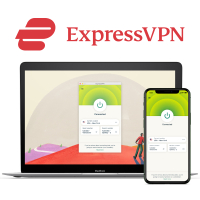 1. ExpressVPN: best gaming VPN in 2023
ExpressVPN's easy-to-use apps give you blazing-fast speeds, global server coverage, and rock-solid security features. Plus, it has clear, dedicated guides to get you set up on your favorite console in no time at all.
Albeit a pricey pick, ExpressVPN offers more server locations than NordVPN and Surfshark, and it comes with a 30-day money-back guarantee, 3 free months of extra protection, and a built-in password manager. You can put it to the test and see for yourself why ExpressVPN is the best VPN for gaming.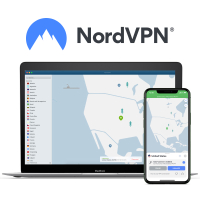 2. NordVPN: best VPN with antivirus
Protect your online privacy and secure your gaming sessions with NordVPN's full security suite. With Threat Protection, you get malware and ad-blocking built-in—so you don't have to fork out for additional services.
Take advantage of its 30-day money-back guarantee and see why its wealth of features make it such a close second to ExpressVPN.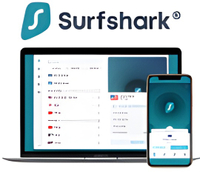 3. Surfshark: best cheap gaming VPN
Surfshark combines blazing-fast speeds and unbeatable affordability. Starting at an incredible $2.21/£1.78 per month, Surfshark currently tops our charts as both the best cheap VPN and fastest VPN on the market.
Unlimited simultaneous connections and plenty of great features keep all of your devices secure without fail. Don't underestimate Surfshark—see how it compares with a risk-free 30-day money-back guarantee.
Written by
Andreas is our in-house digital privacy expert and an avid gamer. As well as VPNs, he's previously written research about the Dark Souls series, wireless gaming headsets at PCGamesN, and reviewed games on StartMenu.
The best gaming VPNs in 2023
Why you can trust TechRadar We spend hours testing every product or service we review, so you can be sure you're buying the best. Find out more about how we test.
Let's take a deeper look at the best VPNs for gaming, and see how each of them faired in our latest round of testing.
The best VPN for gaming online
Instant protection from easy-to-use apps
Fast connections: Very | Number of servers: 3,000+ | Server locations: 160 | Maximum devices supported: 8 | Can be used with: Windows, Mac, Android, iOS, Linux, PlayStation, Xbox
Blazing-fast speeds for seamless gaming experiences
Wide range of server locations for global gaming access
Robust security measures to protect against DDoS attacks
Expensive compared to the competition
Limited simultaneous connections per subscription
No dedicated IP option
Subscribe if:
✔️ You want low latency: keeping your ping low is vital when playing competitive matches. ExpressVPN offers fast, reliable connections for uninterrupted gameplay.
✔️ You like the ability to bypass region locks: for accessing international game libraries and snagging the best game deals.
✔️ You appreciate strong protection: cloaking your real location can help prevent DDoS attacks (and keeps snoopers off your back.)
Don't subscribe if:
❌ You need a budget-friendly VPN: ExpressVPN's prices match its quality. If you need a cheap gaming VPN, I'd recommend Surfshark or PIA.
❌ You need a dedicated IP: static IPs are great for unblocking services abroad. While ExpressVPN regularly rotates its IP addresses, you'll want to use Nord or Surfshark if you need a dedicated IP address.

Bottom line: ⭐⭐⭐⭐
🔒ExpressVPN, while pricier, excels in performance, security, and accessibility, making it our top choice for enhancing your gaming experience.
Want to know more?
Check out our ExpressVPN review for an in-depth look at why we think it's the best VPN around, not just for gaming.
ExpressVPN tops our list of the best gaming VPNs because it offers reliable, super-fast speeds around the globe, and can be installed on almost any device you can think of. Its sheer attention to detail and high-quality apps and network means it regularly tops our charts for the best VPN.
With servers in over 160 locations across 94 countries, ExpressVPN makes globe-hopping a breeze, so you can play with your friends, no matter where you are. Plus, it makes getting games, DLC, and other services cheaper—saving you money by letting you access game store sales in other countries. Our tests showed ExpressVPN easily accessed sites around the world and even unblocked Netflix in every region we threw at it.
▶ Try ExpressVPN with a 30-day money-back guarantee.
With the proprietary Lightway protocol, you get fantastic speeds (averaging from 720 Mbps to 750 Mbps), kicking lag, latency, and packet loss out the window, and even counteracting bandwidth throttling from your internet provider. What's more, Lightway offers the latest and greatest in encryption, meaning you're always protected from cheaters trying to DDoS you and kick you out of a match while you're showing them how the game is meant to be played. Oh, and Lightway smashed its most recent third-party audit (which took place in late 2022), proving ExpressVPN's commitment to transparency.
ExpressVPN's 3,200 RAM-only servers mean data is never stored, and every boot wipes any short-term data clean. While NordVPN and PIA both offer a much larger network of servers, ExpressVPN opts for quality over quantity and has a considerably higher number of server locations.
Rotating IP addresses and proactively monitoring its unblocking capabilities means ExpressVPN's network almost never struggles to access content, and if it does, a 24/7 support team is on-hand to help you get through, offering expert advice, friendly support, and a wealth of articles to help you to game anywhere, anytime, whatever your platform.
However, these rotating IPs mean no dedicated or static IP addresses are available. If you want to have a VPN IP that is singularly your own, you'd be better off with NordVPN or Surfshark.
It's also worth noting that ExpressVPN's Threat Manager recently landed on Windows—which is great news for PC gamers looking to shore up their malware protection. The solution also puts a stop to websites and apps passing your details on to dodgy third parties without your knowledge.
All-in-all, ExpressVPN is a high-quality service that delivers on all fronts—giving genuine internet freedom, privacy, and security while you game online. That's why it's the best VPN for gaming in 2023.
Swipe to scroll horizontally
ExpressVPN test results:

| Attributes | Notes | Rating |
| --- | --- | --- |
| Design | A clean and simple design that gives you everything you need, exactly when you need it | ⭐⭐⭐⭐⭐ |
| Ease of use | Intuitive apps with auto-connect functionality make life easier | ⭐⭐⭐⭐⭐ |
| Performance | Fast enough for anything you could throw at it, but slower than NordVPN and Surfshark | ⭐⭐⭐⭐ |
| Unblocking | Effortlessly gives you access to content around the world | ⭐⭐⭐⭐⭐ |
| Security and privacy | Express offers military-grade protection for total peace of mind | ⭐⭐⭐⭐⭐ |
| Customer support | Always available, friendly, and helpful | ⭐⭐⭐⭐⭐ |
| Price | More expensive than leading competitors | ⭐⭐⭐ |
The best gaming VPN with antivirus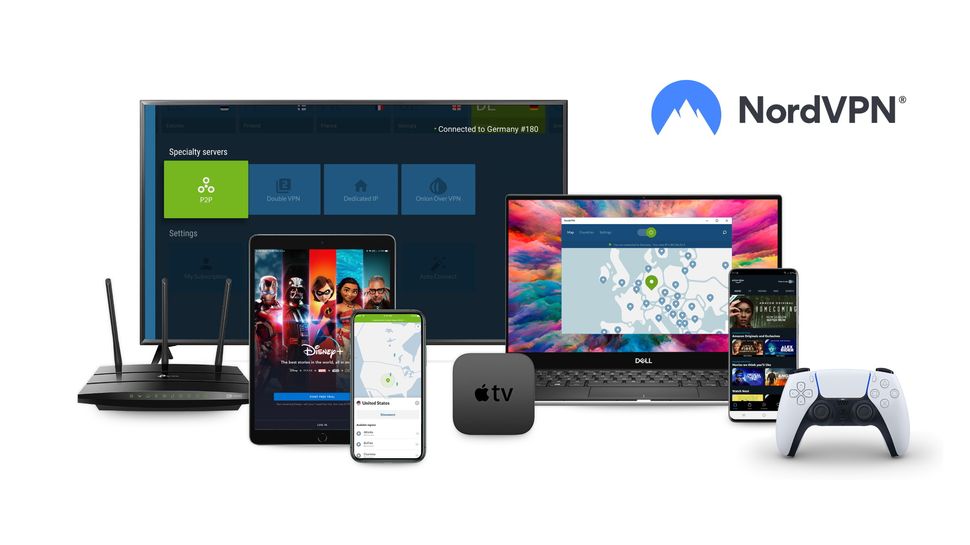 Elevate your gaming experience with an all-in-one security suite
Fast connections: Very | Number of servers: 5,400+ | Server locations: 80+ | Maximum devices supported: 6 | Can be used with: Windows, Mac, Android, iOS, Linux
Extensive server network optimized for gaming and streaming
Strong focus on security with advanced encryption and features
Excellent performance and reliable connection speeds
Limited to 6 connections
A complex interface
Not so great for torrenting,
Subscribe if:
✔️ You need comprehensive protection: NordVPN comes with built-in ad-blocking, antivirus, dark web monitoring, personal data removal, password management, and even secure cloud storage.
✔️ You need a dedicated IP address: static IP addresses are readily available, making it easier and faster to unblock sites around the globe.
✔️ You want to host game servers: NordVPN's Meshnet feature is free to all users, giving up to 60 devices of your choosing access to your network, so you can host a local server and play with friends anywhere in the world.
Don't subscribe if:
❌ You want a simple interface: NordVPN's map-style interface offers fun novelty, but if you want an app with a big central connect button, you're better off with ExpressVPN or Surfshark.
❌ You need to connect more than six devices: it's becoming increasingly common for providers to offer more than eight simultaneous connections—Surfhark and PIA even offer unlimited connections.
Bottom line: ⭐⭐⭐⭐½
🔒NordVPN is a trusted ally for gamers, providing rock-solid security and super-fast servers that make online gaming a breeze.
Want to know more?
Check out our NordVPN review to see how it compares to ExpressVPN, and why it currently ranks as our best VPN for Netflix.
NordVPN understands gamers' needs, and is very aware of the dangers of DDoS attacks. With its proprietary NordLynx protocol (based on WireGuard), you get reliable protection with speeds of over 950 Mbps—that's 38 times more than you need to stream in 4K and more than double what we saw from PIA. Unless you're running more than a gigabit broadband bandwidth, you're unlikely to see any slowdown from connecting to Nord's servers—making lag, latency, and high ping a thing of the past.
On top of that, NordVPN's Meshnet feature makes hosting game servers easy, letting up to 60 devices (of your choosing) access your network, so you can play local multiplayer games with your friends even if they're halfway around the world. It could even provide a solution to the Netflix password-sharing ban, since it allows different devices to use the same IP address without being physically present in the same location. Best of all, NordVPN recently made the Meshnet feature totally free to use—so you don't need a paid subscription to share the love.
▶ Try NordVPN with a 30-day money-back guarantee.
NordVPN's robust encryption and wealth of security features protect you from potential DDoS attacks, ensuring a secure and uninterrupted gaming experience. In fast-paced, competitive games like World of Warcraft or EVE Online, having peace of mind that no one can cheat and unexpectedly kick you from the game's server is well worth its weight in gold (and Inter-Stellar Kredit).
Personally, I quite like the map-oriented interface—it's fun and offers differentiation from the usual VPN app designs. However, I appreciate the layout and amount of customization can be a bit overwhelming for VPN beginners. If you're after something with a big one-click connect function dominating the screen, I'd recommend ExpressVPN, Surfshark, or CyberGhost VPN instead.
NordVPN offers servers in 60 countries, which will be plenty for most users, but is significantly less than every other provider on this list. Still, these servers are reliable, and great for accessing international discounts, and accessing games before they're available in your country. For example, you can connect to servers in Japan, and download the latest JRPG as it's released, rather than having to wait until it's globally available.
The VPN has your back when you're not gaming, too, with a whole host of security-boosting tools that make the internet a better place to be. For example, the service set up NordLabs, a digital testing ground where developers can try out new solutions to evolving cybersecurity issues.
Ultimately, NordVPN is a great option for gamers looking to save money on an all-in-one security suite. Rather than buying lots of individual services, Nord lets you have a single, budget-friendly subscription that leaves more money for the latest Steam sale.
Swipe to scroll horizontally
NordVPN test results:

| Attributes | Notes | Rating |
| --- | --- | --- |
| Design | A fun design that can be a little busy for some people | ⭐⭐⭐⭐ |
| Ease of use | Everything is easy to find, but the map interface can be off-putting, and there isn't much attention to detail | ⭐⭐⭐ |
| Performance | One of our fastest VPNs | ⭐⭐⭐⭐⭐ |
| Unblocking | Perfect for Netflix and other streaming sites | ⭐⭐⭐⭐⭐ |
| Security and privacy | Every bit as strong as ExpressVPN | ⭐⭐⭐⭐⭐ |
| Customer support | Friendly, supportive and professional | ⭐⭐⭐⭐⭐ |
| Price | Fantastic value for money | ⭐⭐⭐⭐ |
The best cheap gaming VPN
Dive into gaming with unmatched speed and robust security
Fast connections: Very | Number of servers: 3,200+ | Server locations: 100+ | Maximum devices supported: Unlimited | Can be used with: Windows, Mac, Android, iOS, Linux, Playstation, Xbox