As online communities grow more global, gaming VPNs (also known as virtual private networks) are becoming increasingly valuable. Typically used to circumvent streaming restrictions or other blocked content, the best VPNs let you play anywhere in the world, and hide your internet to prevent throttling and reduce ping and lag.
VPNs also spoof your location, which shields you from DDoS attacks, and even lets you access games in regions where you wouldn't typically be able to play. On top of this, you can even use a VPN to get games cheaper by accessing foreign game markets and taking advantage of global sales and prices.
In TechRadar's 15 years of experience, we've reviewed hundreds of VPNs, and culminated that knowledge to curate and compare the best VPNs for gaming right now. Keep reading to see which VPN suits your needs best.
The best VPNs for gaming - our top three picks: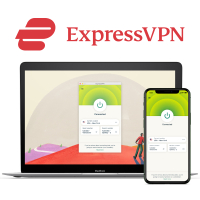 1. ExpressVPN: best gaming VPN in 2023
ExpressVPN regularly tops our charts thanks to its lightning-fast servers, watertight encryption, and an enormous array of server locations. All of this together means you can play what you want, where you want, when you want, and with a 30-day money-back guarantee, you can see for yourself why we love it so much. Plus, you can now get it with 3 months extra free.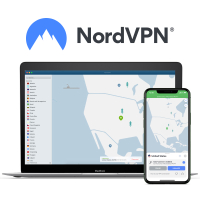 2. NordVPN: best VPN for unblocking games
NordVPN prides itself on its content-unblocking capabilities, and currently tops our list as our #1 streaming VPN, so you can play with your friends anywhere in the world, and watch your favorite shows when you're finished! Take advantage of its 30-day money-back guarantee and see how it stacks up against ExpressVPN and Surfshark.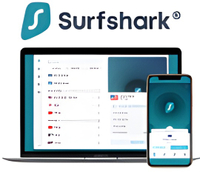 3. Surfshark: best budget gaming VPN
Surfshark isn't just one of the fastest VPNs on the market, it's also one of the cheapest! With subscriptions from as little as $2.30/£1.94 per month and unlimited simultaneous connections, it's well worth putting to the test with its 30-day money-back guarantee.
What is a VPN?
Also known as a Virtual Private Network, a VPN is a privacy tool that encrypts your internet usage and routes your traffic through a secure server elsewhere in the world. This hides your online activity from snooping third parties and prevents bandwidth throttling since your internet provider doesn't know what you're doing.
How to choose a gaming VPN
Most gamers won't necessarily need a VPN to enjoy their passion. But it stands to reason that many—especially those on one of the best gaming PCs or gaming laptops—will want to have a VPN installed for other reasons (be that for security, streaming, IP spoofing, or anything else).
Speed: first, you want to ensure you're getting a service that isn't going to slow your whole system down. We specifically test connection speeds on multiple servers for all the top VPN services we review, so we can say with certainty that these VPNs are fast enough to game unhindered.
Security: robust encryption protocols are a must, too. With the likes of WireGuard, you can get rapid encryption for maximum impact. Time to say goodbye to those DDoS attacks for good!
Ease-of-use: if you game on multiple platforms, we recommend picking a provider with plenty of support for the latest and greatest gaming platforms.
Luckily, the below services tick all of these boxes and more!
The best gaming VPNs in 2023:
With 160 different locations across 94 countries, ExpressVPN should allow you to find a swift server from anywhere in the world. Indeed, it not only delivered some of the fastest speeds we witnessed during our testing, but they're really stable and reliable, too—and that's mostly the same on its servers all over the world. So if you're worried about your ping rates skyrocketing, you really needn't be.
ExpressVPN offers robust security tools and AES 256-bit encryption for military-grade protection. DDoS attacks are no longer a worry when you're grinding ranked with the squad as cheaters won't be able to target you.
Want to know more?
Check out our ExpressVPN review for an in-depth look at why we think it's the best VPN around.
The service excels in the mobile department by offering intuitive custom apps, in particular for Android and iOS. It's ridiculously easy to set up on PCs, and there's easy to follow online guides to help get it going on PlayStation and Xbox, too.
If you were hoping to use your gaming VPN for streaming needs, then ExpressVPN is a great choice there as well. It easily unblocks the likes of Netflix, Amazon Prime Video, Hulu, YouTube, and more, so that you can get around geo-restrictions when trying to watch your favorite content from abroad. That also means it's super handy if you were intending to use your VPN for Warzone or even Valorant to get around SBMM by spoofing your location to somewhere that has easier lobbies - we won't judge!
Admittedly, ExpressVPN costs more than some other VPNs, but opting for a 1-year plan is the most affordable choice and gets you a bonus of three months extra free plus free cloud backup from Backblaze.
Want to try the best gaming VPN for free? Take advantage of ExpressVPN's 30-day money-back guarantee and you'll see why it tops our charts as the #1 VPN for gaming. If you don't think it's the one for you, simply get your refund, and try another leading service.
NordVPN—probably the world's most famous provider—isn't coy about talking up its speeds. And to be honest, that's entirely vindicated by our real-world testing that found its connection performance to be well above average and ideal for gamers who like to leave their VPN running in the background.
It's also apparent why it thinks that all gamers need a VPN. NordVPN is very aware of the dangers of those DDoS attacks and, while admitting that VPNs are not a 100% watertight solution, it pledges to help mitigate more traffic than your regular broadband connection.
Want to know more?
Check out our NordVPN review to see how it compares to ExpressVPN, and why it currently ranks as our best VPN for Netflix.
NordVPN has a higher server count than even ExpressVPN, with more than 5,000 worldwide—only CyberGhost and Private Internet Access of the big VPN players can beat that. And they're spread far and wide, with locations as diverse as Costa Rica to North Macedonia.
If privacy is your main priority then NordVPN's privacy policy is clear, detailed, and audited by independent third parties for peace of mind. Because it also has the skills to unlock the likes of regional Netflix catalogs, BBC iPlayer, Hulu, Amazon Prime, and more, it's no wonder that it also places so highly in our best streaming VPN guide.
If you're intending to use your VPN on mobile, we prefer ExpressVPN's apps. NordVPN is far from terrible, but we just find the map interface a little clunky (we realize this is entirely subjective, of course). But even this minor quibble won't matter if your main purpose for the VPN is to use it on your gaming PC, Xbox or PS5.
What's more, NordVPN offers a 30-day money-back guarantee so you can compare it to ExpressVPN for yourself—all without risking a penny. Simply sign up, try it out, and get a refund before your month is up.
---
Surfshark is a long-term favorite for gaming as it currently tops our charts as the fastest VPN around, and the best cheap VPN. For as little as $2.30 per month, you get unlimited connections, lightning-fast speeds, and watertight security.
But if you're thinking that getting a cheap gaming VPN means you'll have to sacrifice quality then, in this instance at least, you'd be wrong. Yes, it lacks the sheer number of servers compared to NordVPN and ExpressVPN, but it still has plenty of the world covered, with servers in over 100 countries.
Want to know more?
Check out our Surfshark VPN review to see how it compares to ExpressVPN and NordVPN, and why it tops our charts as the fastest VPN.
And it's fast as well. Connection speeds in our tests were impressive, with over 950 Mbps download speeds especially when using the WireGuard encryption protocol (although the results on OpenVPN still lag a bit).
Surfshark's intuitive interface lends itself well to gamers, so if you're a seasoned gamer but new to the world of VPNs, then Surfshark will ease you in gently with its easy-to-use apps and friendly installation guides.
Put it to the test with a 30-day money-back guarantee, and you'll see why thousands of gamers trust Surfshark to protect them online.
---
When it comes to the best gaming VPN, it makes sense that CyberGhost would find itself in the top five. It has handy Xbox and Playstation VPN workarounds, as well as guidance on reaping the benefits of its service on your Nintendo Switch.
Able to protect you against DDoS attacks, CyberGhost plays host to a number of great features which will help boost your security, including auto-connecting to your favorite server at launch for an almost-instantaneous secure connection.
Anyone who doubles up their gaming console as a media streamer can also benefit from streaming from foreign libraries with CyberGhost's ability to bypass geo-restrictions and unblock US Netflix (although it struggles with other regions), Prime Video and Disney Plus in our testing. This also means you'll be able to access different regions of your gaming stores and get around blocks IP address blocks put in place by your school or workplace.
Its speed performance is also very impressive, helping you prevent lag while gaming online—CyberGhost even offers WireGuard encryption across all its apps. Simply connect to the nearest server from its selection of more than 8,000 servers across 90 countries and get gaming!
My only criticism is that CyberGhost could do with a bit of a shake-up of its support site. It isn't always easy getting VPNs to play nice with consoles or for streaming—and other providers on this list have spent more time and effort developing a library of handy help articles.
Previously, we raised concerns about CyberGhost not having a third-party audit of its no-logs policy, but in March of 2023, CyberGhost's policy was audited by Deloitte.
Overall, CyberGhost is a robust service that offers good console support, and with a 45-day money-back guarantee, you get longer than any other service to try it out.
---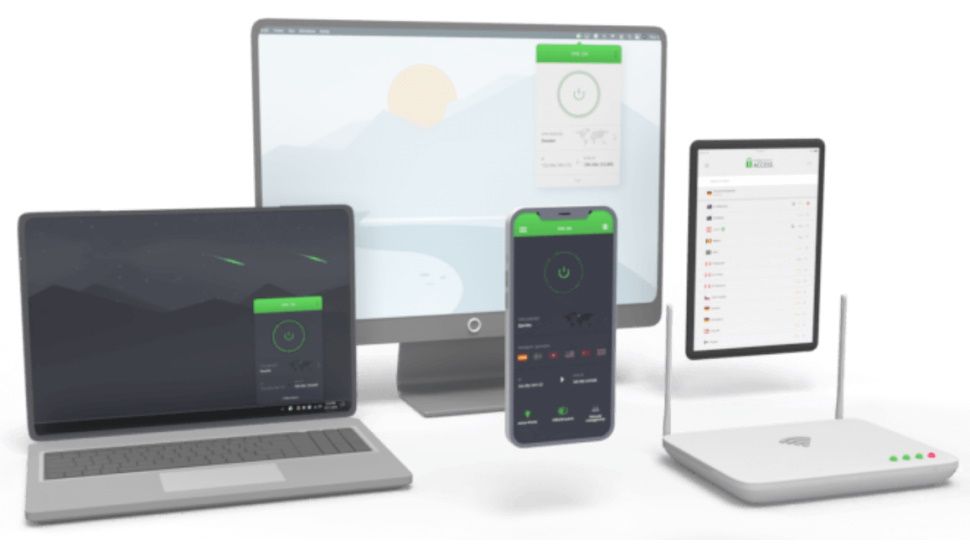 Last, but by no means least on this list, Private Internet Access is one of the most impressive all-around VPNs in our latest rounds of testing. It's a feature-filled option that you can get for a bargain price if you sign up for more than a year.
I love that PIA's dedicated Linux app makes it a great Steam Deck VPN. Integrating seamlessly, and allowing you to unblock your favorite content, and even take advantage of global game sales to save money.
It has thousands upon thousands of servers that are set across 100+ locations and uses them with the purpose of helping its customers get around geo-restrictions - so PIA will really be useful for getting you access to games in other parts of the world that get released early or simply aren't available where you are.
Talking of IPs, we like that Private Internet Access makes it effortless for gamers to obtain a dedicated IP address (at a small extra charge). The function is to give you the same IP address every time you log on, and that isn't shared by anybody else in the world. That should mean you're less prone to IP block-listing and CAPTCHAs, plus promises to make gaming with a VPN turned on even more stable.
We say at the head of this article that speed is a key consideration when it comes to gaming VPNs, and that's what pushes PIA to the bottom of these top five. In our speed testing, we saw WireGuard speeds on a 1 GB line come in at about half of what Express, Nord, and Surfshark managed. It's still no slouch, but for dedicated or professional gamers that can't afford to lose any edge, it's worth keeping in mind.
See for yourself how PIA stacks up against the competition with a 30-day money-back guarantee, and a no-logs policy that was proven in court, twice.
---
Gaming VPN FAQ
Which is the best VPN for gaming?
Our tests show that ExpressVPN is the best service out there. It boasts tonnes of server locations, reliably fast connection speeds, and military-grade security features (including its very own Lightway protocol). It's easy to use, and fantastic at unblocking online TV services when you want to relax after a series of ranked matches.
Can I get games cheaper with a VPN?
Yes, you can! With a gaming VPN, you can spoof your location to appear in different parts of the world and take advantage of lower prices and ongoing sales that aren't available in your current region. There's always a sale on somewhere, and with a VPN, you can maximize your fun, without maxing out your card.
Is a VPN good for gaming?
It depends. Opt for a poor VPN service and you risk ending up with a bit of software that slows down your connection and isn't as secure and anonymous as you'd intended. But choose one of the best gaming VPNs and you can trust your data will be encrypted and, in some cases, the service's ability to get around ISP throttling may actually speed up your gaming!
What are DDoS attacks?
Short for distributed denial of service, DDoS attacks are the surge of professional and serious gamers the world over. It's a tactic used to slow down other players, by flooding their IP address with junk traffic that overwhelms the gamer's network and prevents their system from responding at normal speeds and reliability.
That's where a VPN comes in. Because VPN users send all their internet traffic through the provider's third-party IP address, it's extremely hard (although still not impossible) for the malicious actor to target your particular network for any sustained period.
Can you get banned for using a VPN when playing Warzone?
There are plenty of reasons one might use a VPN when playing a battle royale video game, from reducing ping to accessing easier lobbies.
The COD Warzone Security and Enforcement Policy does not state that a Warzone VPN is strictly prohibited. In fact, a VPN can be used in order to stabilize connection and reduce lag, as long as it's not being used in order to gain an unfair advantage. When it comes to using a VPN, however, it seems like the latter would be difficult to prove considering the anonymity a VPN grants a user and their identity.
Should I get a free download for my gaming VPN?
We wouldn't recommend it. We've got nothing at all against free VPNs generally – we think they have a time and place, for sure. But they often come with pretty prohibitive data allowances that mean they'll stop working after a short stint of gaming. Their ads can be pretty off-putting, too. And you'll have far fewer servers to choose from.
Can a VPN lower ping?
When it comes to gaming, no one wants to be caught out with high ping. Thankfully, the best gaming VPN can help with that and ensure your controller input is illustrated instantly on your screen, avoiding lagging delays, when gaming online.
Ensuring the speediest possible connection, a VPN allows you to hop onto a choice of - in some cases - thousands of servers, which can see an improvement in speed performance. Even if you're not a gamer, ping can be lowered when it comes to downloading files from the Internet, etc.