Best Dropbox alternatives of 2023
Best
Contributions from
last updated
Our selection of the best Dropbox alternatives work everywhere and can be used for work and home
VERDICT
REASONS TO BUY
REASONS TO AVOID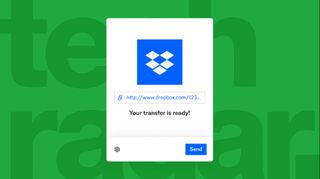 (Image credit: Future)
The best Dropbox alternatives make it simple and easy to set up and manage cloud storage services, without subscribing to Dropbox.
It's hard to imagine how it was ever possible to run a business properly without cloud storage, and Dropbox is among the most well known and most popular cloud storage providers on the market. Launched in 2008, it has longevity on its side, as well as the fact that it is a versatile service that is available on a variety of platforms.
However, it isn't perfect and it has been the subject of criticism around some of its performance and security issues. And given that the number of cloud storage and file sharing services has grown rapidly in recent years, it's always worth considering the other top options before deciding which cloud storage to go for.
With that in mind, we've looked at alternative cloud storage serivces that won't let you down, taking into consideration key factors like cost, cross-platform compatibility, third party app integrations, and robustness and reliability in our analysis.
Therefore below we'll list the best Dropbox alternatives currently available.
Also check out our roundup of the best business cloud storage.
Best Dropbox alternative overall
Best for those already using Google Workspace
Reasons to buy
+
Syncs desktop-to-desktop
+
Cross-platform capability
+
Store, save and backup files in real time
+
Third party app integrations
Reasons to avoid
-
Require Google account for best usage
When you think of cloud storage, this is probably the first service to come to mind- and with good reason.
Google Drive lets you store your files in the cloud, and importantly sync these files and settings across multiple devices. It lets you backup your files, too so they will never get lost. Google Drive allows users to collaborate, sync and share data easily, and everyone can edit files and perform tasks simultaneously, and without any hassle. Google Drive's generous storage allotment lets you save as many pertinent documents and important files as you need. It starts with 15 GB for free, and can be expanded to 100 GB for $1.99/month as part of the Google One Basic Plan, with an offering of an annual plan at a discount.
Much like Dropbox, with Google Drive, you can store, share, sync and access your files, photos, videos, songs, etc. from any computer and also other platforms through smartphone apps. It's super easy to use and is highly reliable in making your files safe and accessible. Google Docs and Google Sheets also can do word processing and spreadsheets, respectively to handle Microsoft Excel and Microsoft Word files instantly.
Read our full Google Drive review.
Best Dropbox alternative for Microsoft Office users
Best option for users of Microsoft Office
Reasons to buy
+
Integrates with Microsoft Office
+
OneDrive Personal Vault protection
+
Scan and store documents
Reasons to avoid
-
Require Microsoft account for best usage
Microsoft's OneDrive has no shortage of features that are more than likely to draw users in, including collaboration, backing up of data and protection, all in 1TB of cloud storage space.
The service also has a neat feature to let you scan in your document using your phone and store it directly into your OneDrive account, keeping it secure.
Furthermore, the Personal Vault, essentially provides an additional layer of protection, as well as being able to set an expiration date for shared files, giving all collaborators access for a limited time. Additionally, even OneDrive's free version allows you to save folders that you can access offline, as well as search your database for files quickly by simply using keywords.
Read our full Microsoft OneDrive review.
Best Dropbox alternative for enterprise
The trusted choice for big business
Reasons to buy
+
Enterprise-grade security with password-protected files
+
Auto-expiration
+
Real-time collaboration
+
Can send large files
Reasons to avoid
-
Lacking some features found in competitors
Box provides you with many of the same convenient features as Dropbox, plus it takes it up a notch. It's designed to be as easy as uploading your files in the secure server and also being able to access it from any device you can log in to. With a Box account, your files are kept secure, with always a backup ready.
Box's enterprise-grade security remains an important reason why many Fortune 500 companies are using the service to keep their files secure. Real time collaboration, permission control, and access restriction are among Box's more advanced features that offer the convenience you need from it.
Box also lets you store and share large files. Also its integrated apps let you access your work from any device and use other platforms such as Microsoft Office 365, Google Workspace and Okta.
Similar to working on Google Docs, Box has 'Autosave' for your work, so you can revert anytime in case you need to undo or redo anything.
Read our full Box review.
Best Dropbox alternative for collaboration
Perfect pick for users prioritising collaboration
Reasons to buy
+
Encrypted storage
+
Can send files to non-Sync users
+
In-house support
+
Centralized storage
Reasons to avoid
-
Lower storage option
-
Lack of some key features in competitors
Sync does allow you to store, share and access your files from any device anytime, keeping in mind some differences with other services on this list. For example, Sync only gives you 5GB of free storage (less than some other free cloud storage platforms), but your files are kept secure and private thanks to its end-to-end encryption, which prevents unauthorized access.
A unique feature of Sync is the ability to share files with anyone- as long as they have access to the Internet, with or without a Sync account. Collaboration is facilitated by having you set requests for access, password protection, expiration, and even notifications that your file is being accessed. Sync also has apps for Mac, Windows, iOS and Android, which enables having access from any device when needed.
Sync also offers premium plans for a personal (individual) or company needs. The plans, which start at only $8, can dedicate up to 6TB of storage and unlimited file sharing. You'll also get file recovery, password protection, two-factor authentication, real time backup and sync, advanced share controls, and a lot more.
Read our full Sync review.
Best multi-platform Dropbox alternative
Perfect for multi-platform usage
Reasons to buy
+
Enterprise level security
+
Compliant with regulations
+
3GB data storage for free accounts
+
Multiplatform support
Reasons to avoid
-
Lacking high profile and features of bigger names
-
Lower storage limit
Tresorit supports the full gamut of platforms: Windows, Mac, Linux, Android and iOS devices, adding to the convenience it offers in cloud collaboration. With its enterprise-level security, your sensitive files and data are kept secure from unwanted prying eyes, whether you're working on whitepapers, data sheets or anything in between.
On other platforms, when you're editing a file you may not be aware if someone else is making changes simultaneously. Tresorit aims to avoid this turmoil through an editing badge, to let collaborators know when someone is working on something. Sharing rights can also be set so your organization is safe from those who are not on your team.
Tresorit's free starter tier, the basic plan provides 3GB of encrypted cloud storage across up to 2 devices. For those looking for additional storage, you have the option to upgrade to the premium plans starting at $18 per month. All plans can give you 1TB of cloud storage which is most of the time enough storage for small businesses and enterprises. Premium plans also let you access files across 10 devices.
Read our full Tresorit review.
Best Dropbox alternative for freelancers
A top pick for video and audio creatives
Reasons to buy
+
Strong security options
+
Unlimited file size
+
Access latest version of files
+
Password protection
Reasons to avoid
-
Can be cumbersome to find files
pCloud provides secure storage in the cloud for your work files, videos, music, documents, and photos. As soon as your file is transferred from your device to your secure pCloud account's storage, it goes through TLS/SSL encryption. Files are stored on three (or more) server locations just because security is taken very seriously and that's even for the free version, on top of 10GB free storage space.
If 10GB just doesn't cut it for the size of storage you'll be needing, pCloud's premium accounts can give you 500GB and 1TB. Of course, you'll need these large storage spaces when you're regularly sharing and collaborating large files within your organization. pCloud also offers you the convenience of automatically uploading your photos directly from your camera roll, and even keeping older versions of your file for up to 30 days just in case you need to revert.
pCloud boasts of its built-in video player for easy file access (video sharing seems to be a common problem), and a built-in audio player and playlists when you're on the go and want the company of your favorite tunes. Sharing your links is also made a little more personalized as pCloud allows you to add a headline, a title and even a description so files are easy to find and identify.
Read our full pCloud review.
Best Dropbox alternative for privacy
Best choice for a focus on privacy
Reasons to buy
+
Fast transfer ability
+
End-to-end encryption
+
Cheap plans
Reasons to avoid
-
Lacking high profile of bigger rivals
Just for signing up, a free 20 GB of storage. Because why not? Mega makes cloud storage convenient and super simple to use without sacrificing security, especially that of sensitive data and files. The files you upload and even your chats are kept safe with user-controlled end-to-end encryption, protected by your very own password.
Security isn't Mega's only strength though. Mega files can be accessed using any device that's connected to the Internet, and allows you to password protect your links and even set an expiry date for public and sensitive data. Uploading your files in Mega's secure server is done quickly and efficiently, and the same goes with syncing. This is because of Mega's user-friendly interface which also makes sharing folders/files as easy as a single click.
Communicating with your team is made easy with Mega's awesome MegaChat feature which also encrypts your messages by the way because security is taken very seriously with Mega. Paid plans start at $5.08/month and will give you a massive storage space and no transfer limits. With Mega, you can upload your files, sync them, back them up and access them from just about any device you have on you, all in a series of steps that start with a single click.
Read our full Mega review.
Best Dropbox alternative for Apple users
The best cloud storage for iOS and MacOS users
Reasons to buy
+
Good mobile and desktop integration
+
Sharing options are improving
+
Polished and slick user interfaces
Reasons to avoid
-
No Android support
-
Still lacks some advanced features
-
Lacks options for power users
For those that live only in the Apple ecosystem of iProducts, the Apple iCloud Drive is an easy choice when it comes to online cloud storage. However, taking a step back, this is not the best choice for Windows users as there are some issues, such as no Android support (with the painful workaround of using the mobile browser to log into the iCloud website). Another problem with iCloud Drive is that it is just a little less polished than its competition, such as Google Drive and Microsoft OneDrive, both of which have undergone multiple cycles of development at this point.
Still, iCloud Drive can back up the full variety of files at this point, everything from PDFs, and even info needed for a user's iPhone apps. It also conveniently has its own app for both iPhones and iPads, for mobile access to data. Users get 5 GB of storage to start (less than some other competing service's free tiers), and then it can be upgraded to Cloud+, where 50 GB of storage starts at an affordable $0.99/month on up to 2 TB of storage for $9.99/month.
Another obstacle is that iCloud Drive is tightly integrated with macOS to backup data, with no analogous process for Windows users. There are some notable features, such as the encryption of the data for privacy, and the iCloud Private Relay to hide IP addresses to keep users anonymous online. However, Apple iCloud remains a much more viable option for users of Apple devices than others.
Read our full iCloud review.
Best budget Dropbox alternative
Forgiving price plans and fantastic security features
Reasons to buy
+
Great, advanced security features
+
Decent pricing plans
+
GDPR compliant
Reasons to avoid
-
Collaboration features could be further polished
-
No file versioning
-
Slower than the competition
While fairly new in the cloud storage space (founded in 2020), it's already amassing a solid number of followers. Its main focus is data privacy and security, evident by the fact that it doesn't offer the flashiest options for collaboration and productivity. An additional benefit to newcomers in the field is the 10GB free storage it offers as well as the logical segmentation of its services.
The two most prominent features on the UI are the "drive" and "backup" tabs, with the first being the service for uploading and sharing. Meanwhile, the backup function does what it says, but only through the desktop app, and the fact that there is no file versioning can make the process a bit more challenging for newcomers. As there is no block-level syncing, the files are uploaded and downloaded in their totality when there is a change, which means the service is a tad slower, compared to the competition.
A lack of third-party integrations makes the collaboration more challenging, but in no way impossible. However, the standalone services of the password checker and virus scanner are very useful and more than makeup for any drawbacks the provider has.
Finally, there are four pricing plans, with the forever free option that offers up to 10GB storage, and other plans that offer 20GB, 200GB, and 2TB, respectively. The pricing is solid, especially the current 90% off offer on the 2TB option, at the time of writing.
Read our full Internxt review.
We've listed the best free cloud storage.
How to choose
How to choose the best Dropbox alternative for you?
When deciding upon the best Dropbox alternative, there are several factors you need to consider. Businesses are significant targets for cybercrime, so security should be right at the top of your list. Most cloud providers place a high value upon their security credentials but there remain some differences between services here. Some offer end-to-end encryption, for example, while others don't so think carefully about your security needs before signing a contract.
That brings us to the next important consideration - price. The cost of different cloud solutions varies massively - and can add up to a significant financial outlay depending on the type of service you need, the storage size you require, and the number of users. Look for deals to make sure you don't overpay.
Finally, as a business, it's probably a good idea to source some feedback from your employees - the people that will be using the cloud storage solution on a regular basis. They should be able to help you come up with a list of must-haves for your cloud platform. If you consider your criteria carefully, there's no reason you can't find the best Dropbox alternative for your needs.
How we tested
How we tested the best Dropbox alternatives
When we look for the best Dropbox alternative, we test a number of different criteria. First, we look at the upload and download speeds available - testing actual outcomes rather than the developer's claims. For businesses, this single factor can have a major impact on productivity.
Other factors we use within the testing process include customer support. Even the slickest, priciest cloud storage solution will experience problems and customers will have issues of their own making too. At these times, it's vital that companies can get a swift resolution to their problems. Their reputation may depend upon it.
Other credentials include security standards and, of course, cost. We take these criteria extremely seriously when writing our reviews as they could ultimately have a serious financial impact on organizations. On the other hand, some of the above-mentioned products have excellent security credentials and offer great value for money too. That's why they've made our list of the best Dropbox alternative.
Are you a pro? Subscribe to our newsletter
Sign up to the TechRadar Pro newsletter to get all the top news, opinion, features and guidance your business needs to succeed!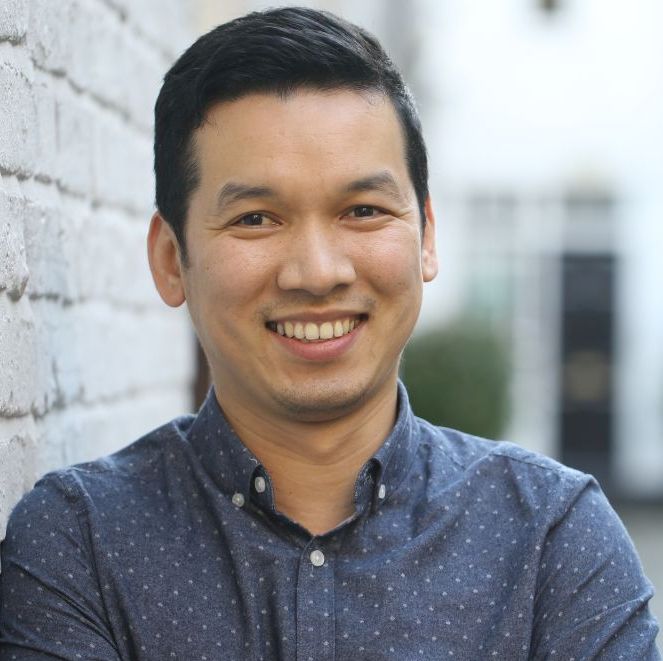 Managing Editor, TechRadar Pro
Désiré has been musing and writing about technology during a career spanning four decades. He dabbled in website builders and web hosting when DHTML and frames were in vogue and started narrating about the impact of technology on society just before the start of the Y2K hysteria at the turn of the last millennium.