OneDrive for too long lagged behind the cloud services offered by Dropbox, Google and Apple, but Microsoft has caught up quickly in this important space. OneDrive is easier to call a success now, particularly for those that spend a lot of time using Windows or the various Office applications.
Pros
+

Tight integration with Windows and Microsoft 365

+

Expertly designed mobile apps

+

250GB file size limit

+

5GB free cloud storage
Cons
-

macOS client app could use some work

-

Storage plans could be clearer

-

Greater value if you're a Microsoft Office users
Why you can trust TechRadar We spend hours testing every product or service we review, so you can be sure you're buying the best. Find out more about how we test.
For a while now, Microsoft's OneDrive has been quietly improving and integrating in the office space. It was a slow start. But thanks to a stream of regular updates and features, OneDrive now comfortably rivals the likes of Dropbox and Google Drive in the best cloud storage stakes
It helps that OneDrive is tightly integrated with the Microsoft 365 Office apps and the Windows operating system. You'll find the cloud storage tool built into Windows 10 and Windows 11 devices - whether you want to use it or not. Separate client tools are available for macOS, Android, and iOS, and a web browser portal.
Cloud storage deals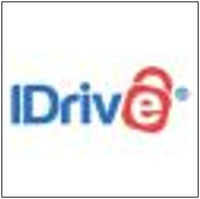 1. IDrive is the best cloud storage provider
IDrive, the cloud storage veteran, delivers tons of storage online for an incredibly small outlay. 5TB for $3.48 for the first year is unmatched till now and so is the support for unlimited devices and the extensive file versioning system available.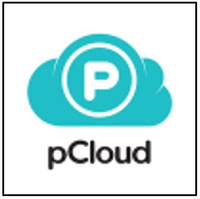 2. pCloud provides a lifetime cloud storage subscription
The Swiss-based company is more expensive than the competition but the one-off payment means that you won't have to worry about renewal fees that can be very horrendously expensive. $350 for 10 years is less than $3 per month.
OneDrive: Pricing & plans
Microsoft OneDrive offers 5GB free cloud storage to personal users, and a range of subscription plans. It's also worth noting that the free plan does have access to online-only versions of the Office apps, much like Google's offer of an online G Suite.
A 100GB storage plan costs $1.99 per month and offers very little more than an ad-free version of Outlook.
A pair of Microsoft 365 plans come in the form of the 1TB Personal plan ($6.99 a month) and the 6TB Family plan ($9.99 a month), which offers 1TB of storage each for up to six people. Both add access to Skype and the suite of Office apps, including Outlook, Word, Excel, and PowerPoint, which can be downloaded on up to five computers. It's a touch more expensive than iCloud Drive and Google Drive, which both offer 2TB of storage.
Annual subscriptions offer small discounts. However, this doesn't help to undercut many of OneDrive's rivals as they also offer similar incentives.
For those that need business features, like user management and advanced file auditing, a variety of business plans are available too. Prices start at $5 per user per month, if you pay annually. That gets each user 1TB of space, but doesn't include Microsoft Office apps.
More expensive packages are available, that add in unlimited cloud storage for every user, or the Microsoft 365 apps, but somewhat enigmatically, not both. Prices climb to $12.50 per user per month.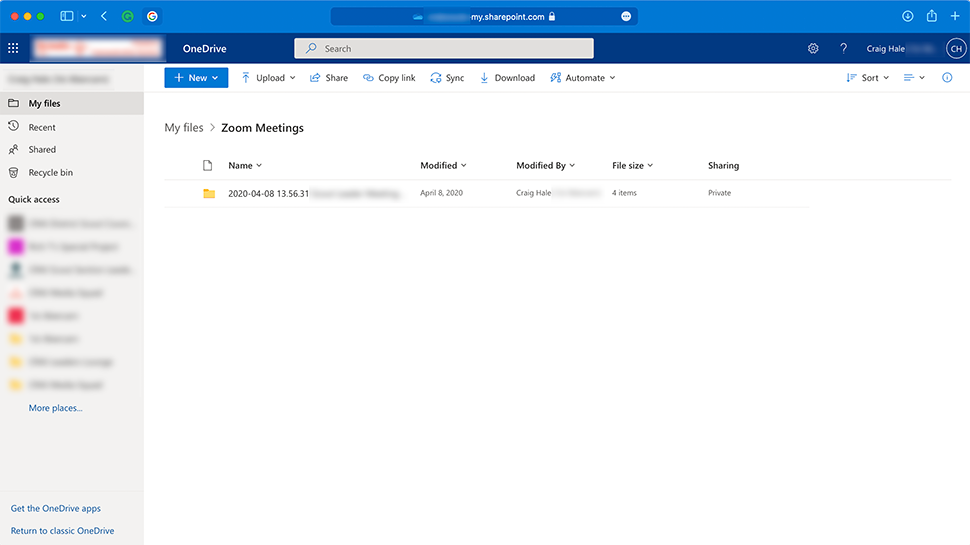 OneDrive: Interface & experience
When running Windows, OneDrive shows up in the navigation pane, right alongside Documents, Desktop, and everything else, to quickly right-click on files and folders to move them to the cloud or make sure you've got local copies available. It's seriously slick and easy to use.
Alternatively, the web interface, which can be accessed from any computer using your Microsoft ID, lacks a level of sophistication. It doesn't have the stylish simplicity Google Drive or Dropbox. But it does get the job done of displaying your media, sharing your files, and letting you move files around, but it hardly has any panache.
On other interfaces, it's a mixed bag. The syncing client for macOS isn't anything that notable, but like the web interface, it covers everything you're going to need without getting too confusing, running from the menu bar, and can optionally start up with macOS. Unfortunately, it tends to get a little bit in the way of Apple iCloud Drive though.
That said, the desktop client does offer extra control for things like throttling bandwidth and saving files to your computer or storing them in the cloud only, both of which help you to free up space or speed on your computer.
Perhaps on the mobile front is where OneDrive does its best work. The apps for Android and iOS are elegant and intuitive to use. Users are enabled to jump around folders and files with a few swipes and taps. There's a decent level of control within them for passcode protection and mobile data use, though some other cloud drive apps offer more thorough management.
We found the apps particularly strong at syncing and displaying photos and videos that have been snapped on the smartphone. Although OneDrive has plenty of competition in this area, not least from Google Photos and a host of the best Google Photos alternatives, it's one of the best photo cloud storage apps out there.
By the very nature of a cloud drive, users will be minimizing their use of physical devices in favor of an access-anywhere nature. Part of this may involve eliminating the home printer, which has long served as a scanner, too. We like the handy document scanning feature in the app, and while it will never match the quality of a dedicated scanner, it does its job very well.
OneDrive: Features
Microsoft OneDrive works similarly to other well-known consumer cloud storage options, such as Dropbox, Google Drive, and Apple iCloud Drive. You specify the files and folders you want to be backed up, and they get automatically synced with copies in the cloud, along with the other computers and devices that you've got OneDrive set up on.
On initial setup OneDrive will create a dedicated folder in your home directory, though you can change the location of this if you wish. Any files you place there will automatically be synced to the cloud.
It should come as no surprise that OneDrive works best on Windows. Much like iCloud Drive is closely intertwined with the macOS experience, OneDrive offers seamless performance for those running Microsoft's operating system.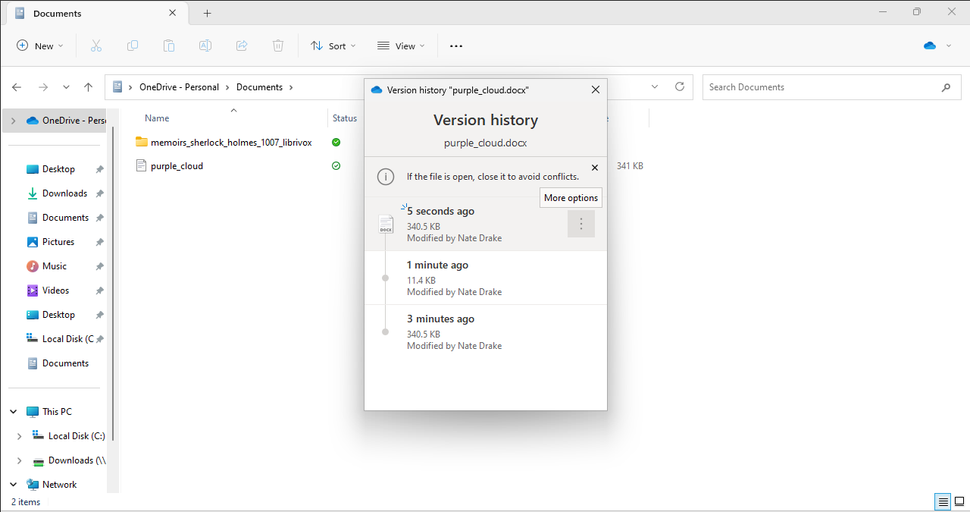 What it doesn't do is provide unlimited, bare metal backup of devices. This means that you'll need to reinstall operating systems, settings and applications should the worst happen in a catastrophic drive failure, as OneDrive only takes care of your files. External drives and NAS drives aren't supported. So, it's not a full cloud backup service. In fairness, this is common for this consumer-facing type of cloud storage service. Google Drive and iCloud Drive also only backup files and not an entire hard drive. OneDrive can also bring back previous versions of your files from as far back as 30 days ago.
Drop a file or folder into OneDrive, and it gets synced to the cloud and your other devices. If you want to save space on your local machine, the option is to just keep a copy in the cloud, which is handy. During our tests, we noticed that files copied to the OneDrive folder were stored in the cloud only by default. However you can right click files or folders and choose 'Always Keep on this Device'.
Sharing files and folders with other people is a breeze too, as OneDrive can generate a link for you.
For sharing, when you opt to store Office files like Microsoft Word and Excel in OneDrive, extra features are unlocked. This includes auto-saving, so you never lose your work, and advanced online collaboration tools. These let you work on files simultaneously with other people, right inside the desktop applications or on the web.
Additional tricks include being able to play audio and video files directly from the web, and using AI-enhanced search on your photos.
We especially like OneDrive's Personal Vault. Whether you're a personal or business user, or using it as a family, security needs to be top of mind for cloud storage. This vault adds an extra layer of security when it's required. Files, including photos and videos, can be protected with additional authentication like biometrics, a pin, or a one-time code sent by SMS or email.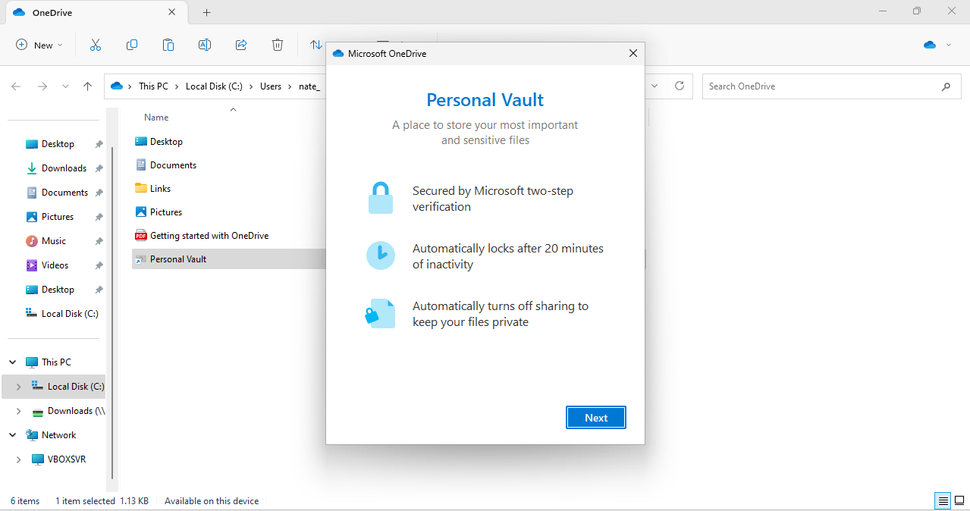 OneDrive: Security
With the whole Microsoft account and Microsoft 365 subscription running, OneDrive gets protected by 2FA, which is reassuring. This means that even if your username and password are exposed, access to your files and your account is still going to be blocked.
The Personal Vault feature requires yet another layer of authentication, like a fingerprint or a PIN, for access. However, currently, OneDrive doesn't protect the names or hashes of files, even when they're locked in your personal vault. The Microsoft Support pages also doesn't say exactly how the data is protected inside the vault, for example through more robust encryption.
AES 256-bit encryption protects files in transit and at rest, which is not the same as end-to-end encryption, meaning that Microsoft engineers can access your data when needed such as for a restoration. Microsoft promises this is tightly controlled. Microsoft stores the files across multiple data servers as well, to further guard against data loss, and overall, we consider it an impressively robust system.
As OneDrive isn't open source, there's no way to be certain that encryption and authentication is being done in the most secure way. Still, the platform is compatible with popular cloud encryption tools like BoxCryptor, so you may want to use this with OneDrive for extra peace of mind.
OneDrive: Our tests
We ran three key tests measuring sync speed, file recovery and versioning on OneDrive. Tests were conducted on a Windows 11 virtual machine running the OneDrive desktop client. Our VM was connected to the internet via fiber broadband via VPN server, which in speed tests consistently showed an average upload speed of 70 Mbps
To test OneDrive's sync speeds, we copied a 650 MB folder containing 22 files of assorted file types, into the application directory. We then measured how quickly the desktop client was able to sync the files to the cloud.
In our original tests, we found upload speeds to be as expected, however in our tests downloading the same file for offline access took longer than the upload. This was more notable using the desktop client, which should be less of a concern because this is typically left to run in the background.
In our most recent tests we found that OneDrive's performance had improved considerably, both for download and upload.
We added the test folder to Onedrive/Documents. The client displayed the upload progress of each file, as well as a progress report at the top of the window to show the number of files remaining.
Our average upload speed was 70Mbps and we were very pleased to see that the data in total took just under 75 seconds to upload. This is around 10% faster than other cloud storage clients we've reviewed.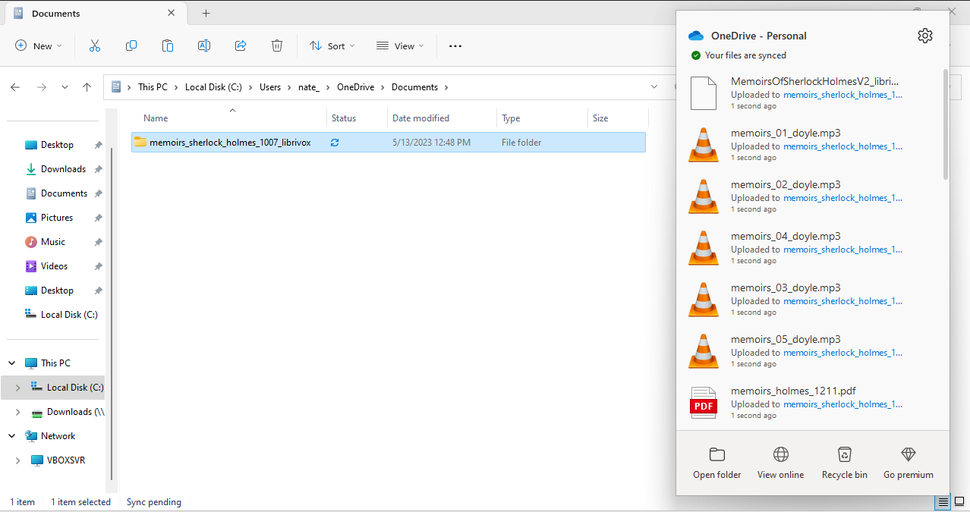 To test file recovery, we deleted the test folder from the application directory, removing it from the device. We checked to see if the files had been removed from the cloud drive, and whether we could recover them.
We noticed our version of OneDrive would place any files copied to the Sync folder into the cloud only by default. To make this a fair test, we right clicked our test folder and chose 'Always keep on this device'.
We allowed the files to sync then deleted the test folder. Upon opening the Onedrive desktop client, we immediately saw the Recycle Bin option. We clicked this to launch the OneDrive web portal and saw all the deleted files listed immediately. We chose Restore, only to find the empty folder in the OneDrive directory - without any files.
We returned to the OneDrive web portal and selected all the deleted files this time and chose to restore. This time they were synced back to the device in under a minute.
Although Microsoft 365 apps are capable of keeping different versions of files, we wanted to see how the OneDrive client itself fared with our test document.
Testing OneDrive's versioning capabilities, we copied a .docx file to the cloud application folder. Once it synced, we deleted all text except the introduction, then saved and closed. We then tried to restore the document back to its original form.
After saving and closing the document we opened the client app and saw the file listed. Upon clicking on it, we saw Version History right away. Clicking this, a helpful popup window showed the various versions of the document, including the original that we chose to restore. This version of the file opened without issue.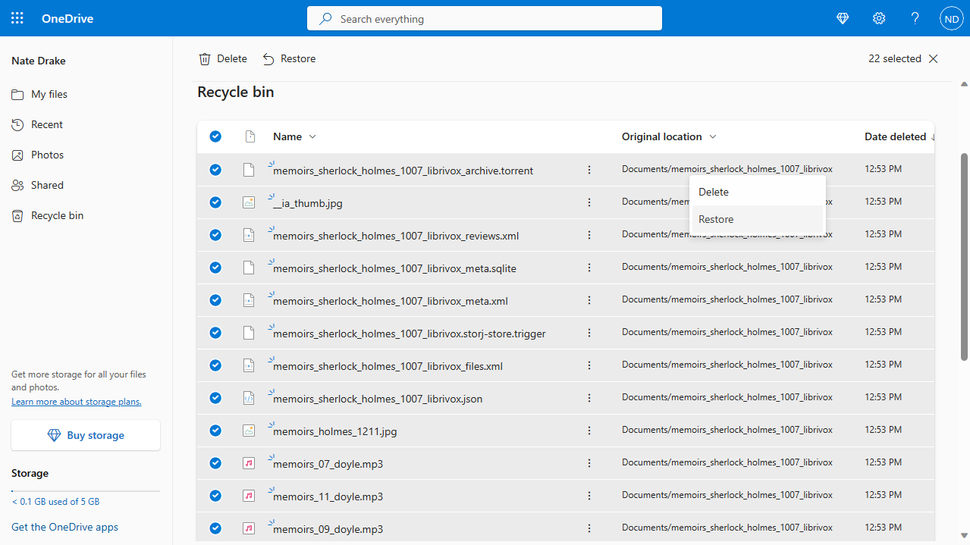 OneDrive: Verdict
OneDrive really deserves to be considered in context, as for a dedicated Windows user, and for those that make regular use of the Microsoft 365 suite, then OneDrive follows as a cloud storage extension to other Microsoft products. However, as an add-on for macOS, Android, or iOS, we found it less useful - unless you're looking at cloud storage for photos.
Put another way, it's not about the features or the pricing of OneDrive that makes it a good or a bad deal, it's really more dependent on what software and services you're currently using.
We appreciated the extra security features such as 2FA and the Personal Vault. On the other hand, we would've appreciated more information and transparency on exactly how OneDrive protects your data both within the vault and in transit. Ideally this would be done through making the client app 'open source', so the code could be reviewed by the community, but frankly this is very unlikely to happen considering Microsoft Windows itself is proprietary software.
What we can say for sure is that OneDrive has matured to reliably take care of all your file backup and syncing needs across multiple platforms.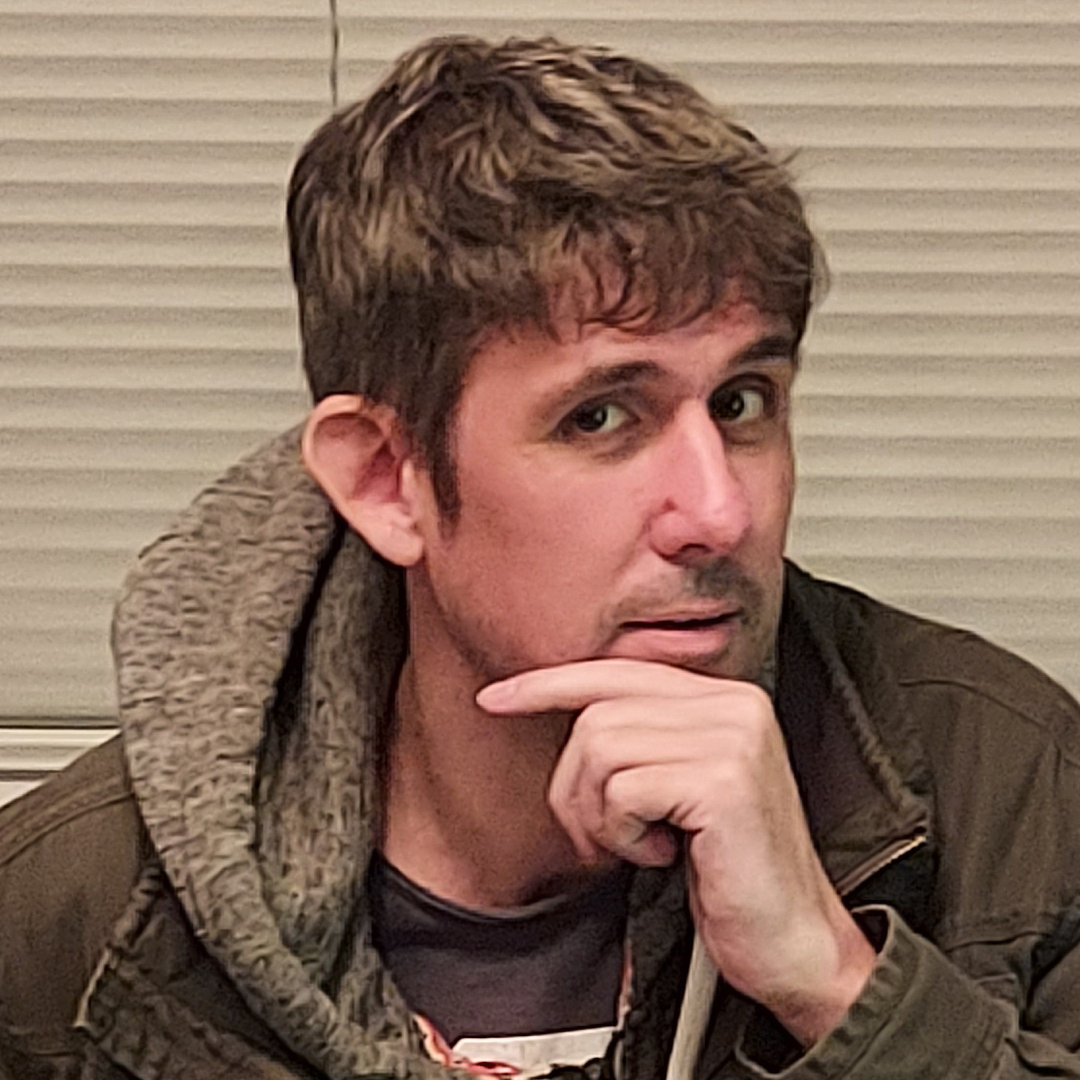 Dave is a freelance tech journalist who has been writing about gadgets, apps and the web for more than two decades. Based out of Stockport, England, on TechRadar you'll find him covering news, features and reviews, particularly for phones, tablets and wearables. Working to ensure our breaking news coverage is the best in the business over weekends, David also has bylines at Gizmodo, T3, PopSci and a few other places besides, as well as being many years editing the likes of PC Explorer and The Hardware Handbook.