Best cloud document storage of 2023
Best
Contributions from
last updated
Find the best cloud document storage for storing, syncing, and sharing your files online
The best cloud document storage is a secure solution for storing, organizing, and sharing important files.
Best cloud document storage: quick menu
The best cloud document storage of 2023 in full:
1. Best overall
2. Best for Google users
3. Best for simplicity
4. Best for experienced users
5. Best for PDF management
6. FAQs
7. How we test
Cloud services have never been more important - for both business and personal use. We no longer need to simply choose the best cloud storage or even the best free cloud storage. A massive growth in content creation, for example, has seen the launch of the best photo cloud storage. With the rise of hybrid working in a global marketplace, companies now have a choice of the best business cloud storage.
if you need an online space for storing and sharing files. there are a great selection of the best cloud document storage services. Whether you're saving a few PDFs or managing a team's workload, these cloud services streamline secure file access and online collaboration, integrating with Office apps and Microsoft Office alternatives.
To help you find the right provider, we've tested all the best cloud document storage. Our review process explores each platform's user-experience and overall performance, platform availability, and pricing.
We've also featured the best cloud storage management service.
Today's best cloud document storage deals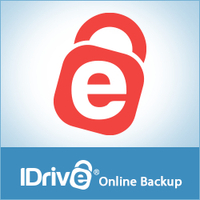 1. IDrive is the best cloud storage provider
IDrive, the cloud storage veteran, delivers tons of storage online for an incredibly small outlay. 10TB for $3.98 for the first year is unmatched till now and so is the support for unlimited devices and the extensive file versioning system available.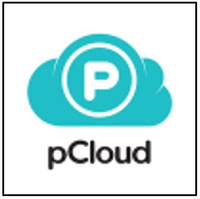 ---
Get in touch
The best cloud document storage in full:
Best cloud document storage overall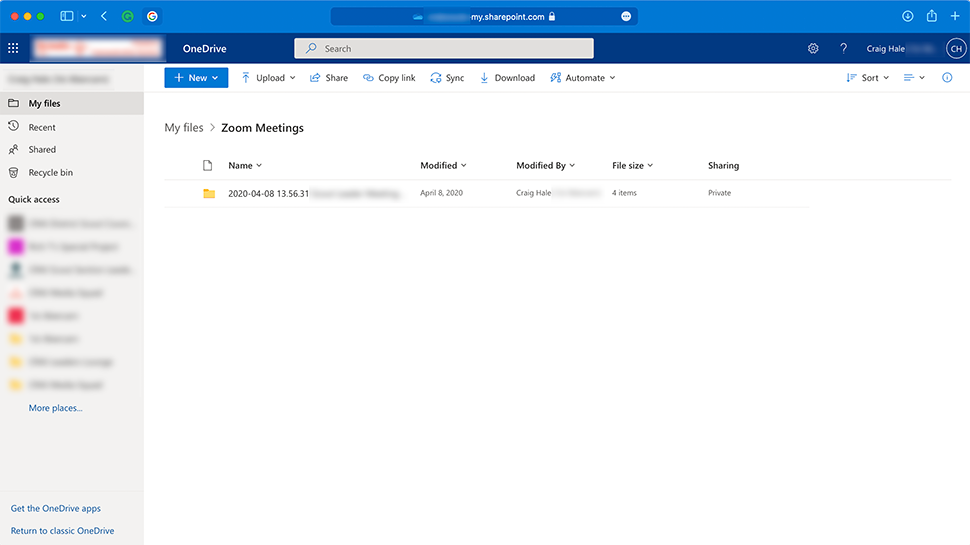 Best cloud document storage platform overall
Specifications
Pricing:
From $1.99 a month
Platform:
Windows, macOS, Android, iOS, Web
Reasons to buy
+
Very slick mobile apps
+
Microsoft 365 integration
+
100GB file size limit
Reasons to avoid
-
Not such great value if you don't use Microsoft Office
-
Storage plans are a little confusing
There was a time when Microsoft lagged behind the likes of Google, Dropbox, and Apple in the cloud document storage stakes. We're happy to say, those days are long gone. Microsoft OneDrive is a superb example of digital document storage done right.
An accessible app with a well-designed interface, particularly on mobile, OneDrive features impressively tight integration across Microsoft 365 apps for office functionality. If you're already locked into the Microsoft ecosystem, it's a smart choice. However, when we reviewed the service, we found it less impressive (or useful) when used as an add-on for macOS, Android, or iOS. That's not to say it's bad - quite the opposite - but you'll get a lot more out of OneDrive if you use Microsoft's office apps.
Subscriptions start at $1.99 a month (or $19.99 a year), although this only gives you access to OneDrive and Outlook. That's not especially generous, but there are plans that let you share cloud storage access with family and friends or unlock apps like Word and Excel. In our overall assessment, OneDrive is a highly capable and reliable file backup and syncing tool that works excellently across all platforms.
Read our full Microsoft OneDrive review.
Best cloud document storage for Google users
Best cloud document storage for Google users
Specifications
Pricing:
From $1.99 a month
Platform:
Windows, macOS, Android, iOS, Web
Reasons to buy
+
Cheap pricing
+
Accessible service
+
Integrated G Suite
Reasons to avoid
-
No end-to-end encryption
-
Not a full backup solution
-
Tied tightly into Google's ecosystem
If you're looking for the best cloud document storage for business or personal use, Google's solution is excellent - with its 15GB free storage capacity and deep integration with the company's mobile apps and the G-Suite workspace.
In our review of the service, we found it "provides a powerful, robust cloud storage service for both consumer and business needs." Like just about every mainline Google product, Drive is beautifully designed. Easy to use, intuitive to navigate, and in our experience, super-fast to synchronize, everything here 'just works'.
But Google Drive doesn't have everything - notably bare metal backups and end-to-end encryption are missing, so it's not a full cloud backup solution. And while that free 15GB may sound generous compared to Dropbox and OneDrive, this includes all your storage use across Gmail, Google Photos, and all other Google products. That's likely to fill up fast - especially if you're storing lots of videos and images. You can increase your storage up to 2TB with a variety of Google One subscription plans.
Read our full Google Drive review.
Best cloud document storage for simplicity
Best cloud document storage for simplicity
Specifications
Pricing:
From $11.99 a month
Platform:
Windows, macOS, Android, iOS, Web, Linux
Reasons to buy
+
Integrates with most apps
+
Slick and smooth throughout
+
Packed with file sharing features
+
Advanced selective sync options
Reasons to avoid
-
Limited free storage
-
Not end-to-end encryption
When it comes to the best cloud document storage services, no list would be complete without Dropbox. It's one of the simplest platforms to use, letting you easily drag-and-drop files into the desktop app, sync across all platforms, and store almost any filetype with no compatibility issues. It even works on Linux, which neither Google Drive or OneDrive supports.
During our time with Dropbox, we discovered very few flaws across the board. It's not quite perfect, but it's one of the best in the business. At the time, we said, "it offers intelligent, reliable, secure file syncing and cloud storage that anyone can use. Really it is not an overstatement to say that Dropbox can genuinely change the way you work."
True, it's not a full cloud backup solution - instead of syncing all files across your hard drive, Dropbox occupies a single location and everything you need to be synced with other devices should be saved there. You won't find any online office suite here. Nor are the subscription prices particularly cheap compared to competitors. However, it absolutely excels when you need to sync files and folders between devices running different operating systems.
Read our full Dropbox review.
Best cloud document storage for experienced users
Best cloud document storage for experienced users
Specifications
Platform:
Windows, macOS, Android, iOS, Web
Reasons to buy
+
Packed with third-party integrations
+
Speedy and clean web app
+
Excellent user management tools
Reasons to avoid
-
Too business-focused for individuals
-
Desktop programs are a bit bare bones
-
Multi-factor authentication costs extra
Egnyte may not have the name recognition of bigger brands like Dropbox, Google, and Microsoft. But after we tested the platform, no-one can doubt that the provider offers one of the best cloud document storage solutions for those that know their way around cloud services.
It's a cloud storage service for business, first and foremost. With its strong security credentials, there's a heavy emphasis on data management, user profiles, controlled access, regulatory compliance, and much more.
It's fair to say the desktop apps are pretty bare bones, although the web app is impressively designed. It was something we noted when reviewing the service, noting that "while it might at first glance seem a little sparse in terms of what you get compared with alternatives from the likes of Google or Microsoft, Egnyte smartly focuses on what businesses need most from a cloud storage system, and then delivers it."
Prices are higher than others on the list - this is enterprise-focused, after all - and you will need some experience in setting it up. But it's a great option for digitally-minded, security-conscious companies.
Read our full Egnyte review.
Best cloud document storage for PDF management
Best cloud document storage for PDF management
Specifications
Pricing:
From $12.99 a month
Platform:
Windows, macOS, Android, iOS, Web
Reasons to buy
+
Vast feature set including document editing and eSigning
+
Mobile photo to PDF creation
+
Great collaboration tools for teams
Reasons to avoid
-
Uninspiring interface
-
No editing on smartphone
-
Crooked output of mobile photos to PDF
If you're working with PDFs, Adobe Document Cloud is well worth your time. The service offers more than just cloud space to store PDF files.
It's not a full cloud document storage service when compared to the likes of Dropbox. So, it might be a bit limited in certain areas, and the interface is - surprisingly for an Adobe product - notably uninspiring. Despite this, we found Adobe Document Cloud a genuine pleasure to use. Powered by Adobe Acrobat and Adobe Sign, the service is ready-made for creating, editing, signing, scanning, and collaborating on files across mobile and desktop. One feature we especially liked was the ability to share documents with and without editable comments. On the other hand, despite a strong mobile focus, you can't edit PDFs on your smartphone, which feels like a real missed opportunity.
Available as part of the Adobe Acrobat subscription, Document Cloud's pros far outweigh the cons, and when giving out verdict on the tool, we said, "handling PDFs before and after Document Cloud is almost like editing photos before and after Photoshop." High praise, indeed.
Read our full Adobe Document Cloud review
---
Best cloud document storage: FAQs
How to choose the best cloud document storage for you
Why you can trust TechRadar We spend hours testing every product or service we review, so you can be sure you're buying the best. Find out more about how we test.
When choosing which cloud document storage is best, there are a number of factors to consider when making your decision on which cloud storage provider to go for. If budget is at the forefront of your considerations, then you'll need to consider the cost and pricing structure of each, and whether monthly or annual subscriptions will best suit your finances. You may also want to note which storage providers provide free or trial services.
However, for some people and businesses, security will be the number one concern, and if that is the case then you'll need to look into the robust measures (such as multi-factor authentication) put in place by providers to ensure your most important files are always available, and only to those who should have access.
Those with lots of large files to store - such as photographs, videos, or other multimedia - should prioritise capacity and its associated costs. Some providers offer an initial amount of storage for free but adding further can then prove costly, so it may also make more sense to think about your future storage requirements as well as existing needs.
Best cloud document storage: Compared
Swipe to scroll horizontally
What is cloud document storage?
Cloud document storage is simply a way of storing your files online on a remote data server (aka "the cloud"). Not only does this allow ease of access to your most important files from wherever you are in the world and on a number of compatible devices, it is also the most secure way to store your files.
That's because, as opposed to storing files on one single piece of hardware (that could be lost, broken, or corrupted), files saved on the cloud tend to be stored on more than one server simultaneously, providing robust and resilient backup and continued access even when one server is down.
Is it safe to save my documents in the cloud?
Yes, storing files in the cloud is safe. Documents will be encrypted and stored at off-site data centers, far away from anyone who might want to steal or spy on your data. However, for maximum security, choose a provider who offers end-to-end encryption.
In our guide Is cloud storage safe, secure, and private?, Fran Villalba Segarra. founder and CEO of cloud storage service Internxt, wrote, "Cloud storage is safe, and it's a good idea to back up your files and photos to the cloud. That said, not all clouds are equal. Some are safer, more secure, and more private than others. You must do some research before going all-in on one service. Be vigilant, be curious, and be nosy regarding your online privacy. Being proactive is the best thing you can do to protect yourself and your data on the internet."
If you want to files and folders secure, we recommend deploying the 3-2-1 strategy for backing up data. This combines cloud document storage with the best backup software and external drives like the best portable SSD.
For more information, see our guide What is cloud storage?
Which is safer, Dropbox or Google Drive?
Google Drive and Dropbox both offer secure cloud document storage, with document encryption and support for 2FA to keep your files safe. However, there are notable differences between the two services. For example, Dropbox lets you password-protect shared documents, while Google Drive doesn't. Yet, files saved on Google's servers feature two encryption keys rather than the standard one - think of this like a double-lock should anyone get hold of the document. In other words, both services are secure in different ways. If you're looking for the most secure cloud document storage, choose a provider that offers zero-knowledge encryption like Internxt, with security features that seriously impressed our reviewer.
For more tips on choosing, see our guide Google Drive vs Dropbox: which is best?
How we tested the best cloud document storage
We've tested, reviewed, and rated hundreds of cloud solutions, including the best cloud backup and the best cloud management services.
When testing the best cloud document storage across Windows, Mac, Android, iOS, Linux, and online, we dive deep into each service. This means we assess every aspect first-hand, from user interface and overall experience, to more advanced features like set-up and security - a must for data-compliant businesses.
With that in mind, we put each provider through its paces and tested on security factors such as multi-factor authentication, storage capacity options and related costs, and whether each service gave the user the chance to try before you buy.
We also looked at ease-of-use, and whether each provider could integrate with other key business apps that users are likely to be using with it, such as Microsoft 365 or G Suite.
Finally, we looked at what types of files could be stored with each provider, and what devices and platform compatibility, which is especially important when you don't know which device you'll be using to access your files.
Are you a pro? Subscribe to our newsletter
Sign up to the TechRadar Pro newsletter to get all the top news, opinion, features and guidance your business needs to succeed!
Brian has over 30 years publishing experience as a writer and editor across a range of computing, technology, and marketing titles. He has been interviewed multiple times for the BBC and been a speaker at international conferences. His specialty on techradar is Software as a Service (SaaS) applications, covering everything from office suites to IT service tools. He is also a science fiction and fantasy author, published as Brian G Turner.