Best cloud hosting providers of 2023
Best
Contributions from
last updated
The best cloud hosting services make it simple and easy to host your website in the cloud for extra redundancy and stability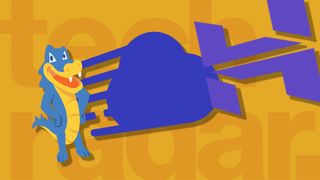 (Image credit: Future)
Best cloud hosting providers- quick menu
Signing up to the best cloud hosting service gives you so much more than other web hosting packages. For non-cloud packages, usually you buy a defined block of resources on a single server. The trouble is if that server suffers a hardware problem, hard drive failure, or is hacked, your website will go offline along with the server.
Cloud hosting provides increased reliability and resilience because while you'll pay for a set amount of web space, RAM, CPU time and bandwidth - as with a normal webhosting package - these resources are spread across multiple devices instead of one. This means your website is not tied to the fate of a single server. Additionally, it makes it much easier to upgrade resources if required, as this requires a few clicks from the hosting provider, as opposed to shutting down a single server to install new hardware.
It's no wonder then that cloud hosting plans have become the leading service in the web hosting industry.
Cloud hosting still won't be for everyone, and small, simple websites are likely to be better off with regular packages. But the technology has a lot to offer anyone with larger or more ambitious projects, and many hosts run free trials which make it easy to explore their abilities for yourself. We've tested and compared these cloud hosting providers across various aspects, from how well the servers host websites to their scalability. We also test how easy it is to use their free migration, free domain name registration, and rate the overall performance.
We've listed the best email hosting providers
The best cloud hosting providers of 2023 ranked 1 to 5
Why you can trust TechRadar We spend hours testing every product or service we review, so you can be sure you're buying the best. Find out more about how we test.
1. Hostinger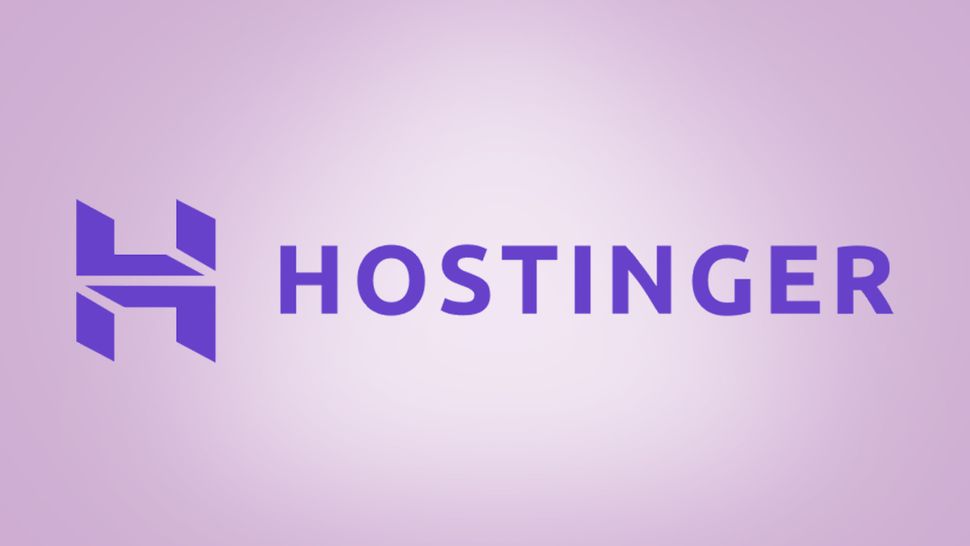 Best cloud web hosting provider for overall performance and ease-of-use
Reasons to buy
+
Disk Storage - starts from 200GB
+
Free SSL
+
Free Domain
+
300 Websites
+
Daily Backups
Reasons to avoid
-
No phone support
-
Doesn't have the power for the most demanding websites
We've put Hostinger in the number one spot for its mix of low prices and lengthy feature lists, combined with some impressive technologies of its own.
The company doesn't force you to use cPanel to manage your site, for instance: it also offers hPanel, its own customized control panel, which comes crammed with features and tools, but is still exceptionally easy to use. Even if you never use hPanel, it's good to know Hostinger has the expertise to develop a control panel of its own.
Hostinger's honest pricing is another big plus. We found that (unlike some of the competition) the company doesn't leave out key features and force you to pay for extras later: even the most basic plan has more than enough power for the average user.
Hostinger's $9.99 a month Cloud Startup plan, for example, offers two cores, 3GB RAM and 200MB NVMe storage, supports up to 300 websites and 100 email addresses, and includes unlimited bandwidth, free SSL, daily backups, a free domain, free CDN, dedicated IP address, WordPress tools, a Website Builder, and more.
Exclusive to TechRadar, Hostinger's Cloud Lite hosting package cuts your costs to $2.59 per month for the first three months, which increases to $12.99 per month after. This plan lets you host up to ten websites and comes with 50 GB SSD storage.
A disadvantage we came across while testing was the lack of telephone support (which we find is usually helpful for getting really detailed one-on-one support from an expert).
Read our full Hostinger review.
2. HostGator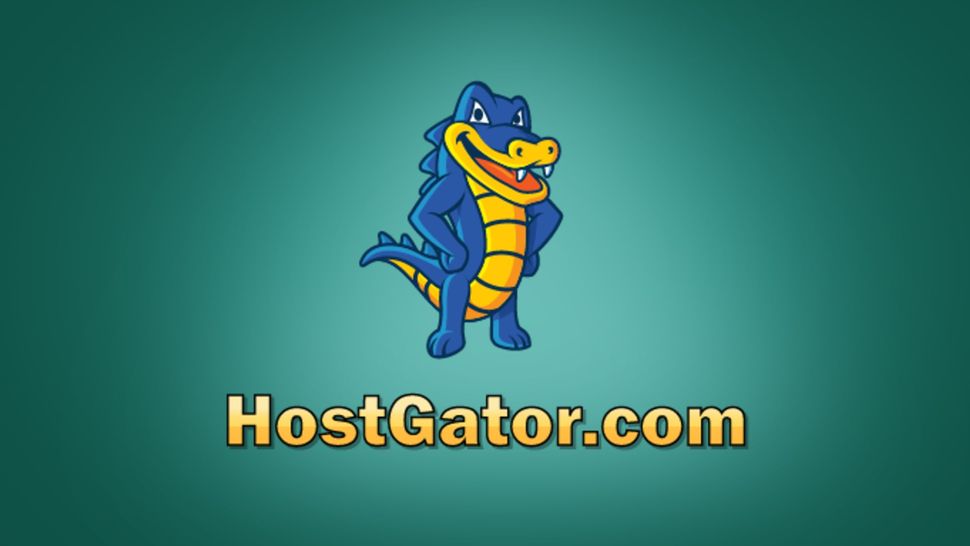 Best cloud hosting for websites with heavy content
Reasons to buy
+
Simple to use
+
Solid range of plans
+
Temptingly priced with initial discounts
+
45-day money-back guarantee
Reasons to avoid
-
No free backups
-
Some downtime during our review
HostGator offers a top-notch cloud hosting platform which outperforms regular shared hosting, yet is easy to use, and only costs a little more.
Prices start low at only $4.95 a month over three years for the Cloud Hatchling plan, and although this doesn't match the cheapest Hostinger plan for features, there's still a lot on offer: support for a single site, with 2 cores, 2GB RAM, unmetered storage and bandwidth, a free domain, free SSL, unlimited email accounts and more.
Upgrading gets you more resources, and with the top-of-the-range $9.95 a month Business Cloud plan, a dedicated IP and an upgrade to a Positive SSL account, amongst other goodies.
These are very fair deals, but beware, they're not quite as cheap as they look. Although every plan gets 'courtesy backups', where HostGator backs up your site when it can, we noticed that reliable automated daily backups (a must for serious sites) cost an extra $2 a month in the first year, $4 on renewal.
We took the Business Cloud plan for a spin, and found it halved load times when compared to regular shared hosting. Excellent website analytics were another plus, giving us all kinds of ways to monitor our traffic and see where our visitors were going.
But the key advantage of all cloud hosting schemes is scalability. If your site can't cope with demand, you can scale up to eight cores and 8GB RAM with a click. There's no waiting around for someone to process your order and no downtime while your web space is reallocated – you get the extra resources right away.
Read our full HostGator review
3. Cloudways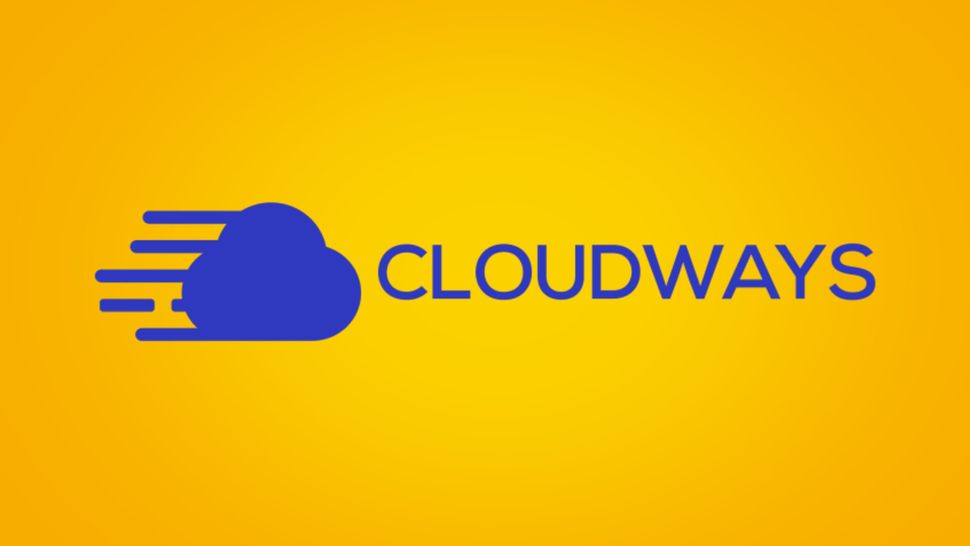 Best cloud hosting provider for power
Reasons to buy
+
User-friendly yet powerful
+
Highly configurable
+
Free trial available
Reasons to avoid
-
No email
-
Not novice-friendly
At first glance, cloud hosting products seem to be divided into two clear groups: enterprise-level technology from Amazon, Microsoft, IBM and more, or simpler and more user-friendly products from hosts such as HostGator.
Cloudways represents an interesting middle path. The company offers managed cloud hosting powered by your choice of big-name providers – Amazon, Google, DigitalOcean, Linode or Vultr – and comes packed with features, yet is configured from a simple web console which is just as easy to use as the more basic competition.
We think it's an impressive platform, and a smart choice for more technical users who plan on building a really demanding website. Cloudways' ThunderStack, for instance, is a powerhouse of a technology which covers all your core performance needs: Nginx, Apache, Memcached, MySQL/MariaDB, Varnish Cache, PHP 7, PHP-FM and Redis. There's one-click cloning, backup and restore, and no less than 60 data centers strategically placed around the world (over 25 locations).
Despite all this high-end functionality, Cloudways' prices start at a beginner-friendly $11 per month for one core, 1GB RAM, 25GB storage and 1TB of bandwidth. It's all supremely configurable, and a free trial allows you to check out the product, with no credit card details required. Furthermore, a referral system is available, where both you and your friends can receive free hosting credits.
Read our full Cloudways cloud hosting review
4. Bluehost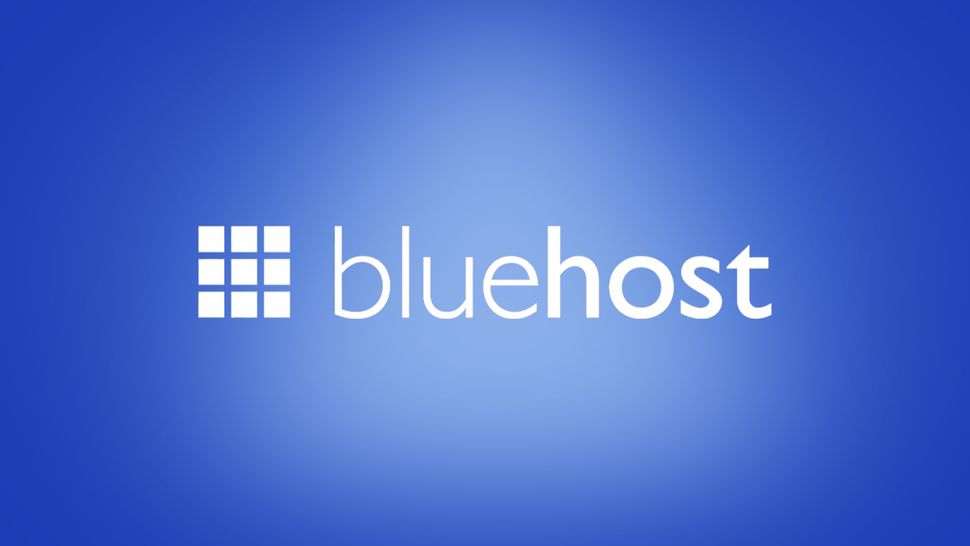 Best cloud web hosting provider for beginners
Reasons to buy
+
Unmetered bandwidth
+
WooCommerce hosting
+
Free domain
+
24x7-US-based support
+
Lots of business-friendly extras
Reasons to avoid
-
No monthly billing option (minimum 1 year)
-
No ticket support
-
No choice of data center
There's no way that Bluehost would have not made our best cloud hosting service list based on its exceptional cloud web hosting solution.
It offers basic shared hosting from $2.75 monthly (on a three-year contract), with managed WordPress plans starting at $9.95 per month (although that's also a discounted introductory rate). With no monthly billing option, you'll have to commit to a longer period of time which could be problematic if you no longer want to use Bluehost after a month.
When we signed up, we received automated setup for WordPress, not to mention other popular apps via a Mojo Marketplace-powered system. Similar to Hostinger, we were also offered a cPanel-based area to allow our experts to tweak things.
Furthermore, Bluehost provides a Weebly-based website builder. This is a basic browser-based affair that lets you create a website of up to six pages, and there are no extras like site templates included. But still, it's better than nothing, and more functionality is in the pipeline – plus you get this builder with the basic account.
There's also good customer support on offer, and the end result is a mix of user-friendly aspects alongside a good amount of power, and potential tweaking for more advanced users.
While Bluehost doesn't offer cloud hosting as a separate service, we dug deeper and found that it does offer free access to Cloudflare cloud hosting with all of its plans. This automatically increases the performance of your website without having to code or program for any changes.
Read our full Bluehost review
5. DreamHost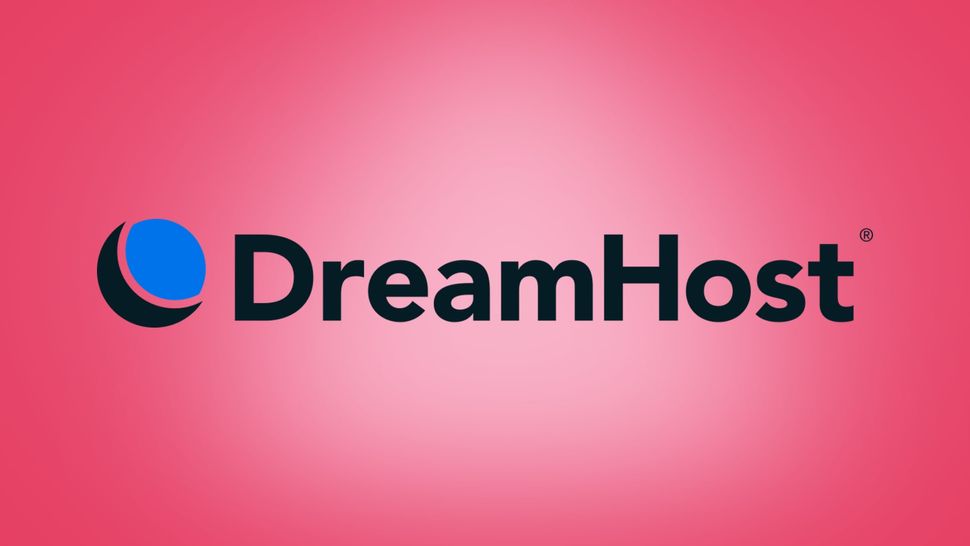 Best cloud server hosting and cloud object storage
Reasons to buy
+
Open-source platform
+
Powerful hardware
+
Entry for cloud services
+
Computing or storage options
Reasons to avoid
-
Email costs extra with the starter plan
-
Many plans are short on features or configuration options
-
US-only data centers
DreamHost offers cloud server hosting, taking it a step up from the other plans offered here. However, by running their unmanaged cloud servers the expectation is that users will be comfortable with a command line environment for managing their cloud hosting service.
Dreamhost's cloud hosting services cover two main areas: cloud computing and cloud object storage.
DreamCompute is the cloud computing service, and offers an easy way to develop and grow your own cloud services. You can run it based on Linux, BSD, or Windows, in a serverless environment based on the latest SSD storage and next-gen processors.
Built around the free and open-source OpenStack platform, there is no lock-in to proprietary software, and you can use Dreamhost as a place to grow until you're ready to manage your own OpenStack.
DreamObjects, DreamHost's secure cloud storage hosting storage service (similar to AWS S3) is on hand for backups and other storage tasks.
While all this can seem overwhelming for new users, DreamHost provides the ideal place to start to experiment, explore, and grow your cloud services at a very cost-effective rate. While DreamHost's cloud hosting option is worthwhile and worthy of being on our list, after testing, it doesn't come with as many add-ons as its competitors.
Read our full DreamHost review
6. ScalaHosting
Best cloud server hosting for configurability
Reasons to buy
+
Powerful
+
Highly configurable
+
Helpful ticket and live chat support
Reasons to avoid
-
Phone support not available
An experienced provider from Dallas, ScalaHosting has been in the web hosting business for 15 years. The provider has some excellent cloud hosting solutions, both managed and self-managed. The power and features you get are more or less the same, with the main difference obviously being the managing.
If you want to take care of things all by yourself, the VPS cloud hosting starts at the price of $20 per month, while the managed option is priced at $29.95 per month. Whatever you choose, this will get you 2 CPU cores, 4GB RAM, 50 GB NVMe SSD, and free snapshots. All plans come with daily backups, malware and hacking protection, unmetered bandwidth, and a few more goodies. Also, SPanel is thrown in the mix as well.
The company offers 24/7 support via its website, live chat, and ticket or email. The website might not be as abundant with knowledge and tutorials as some of the others but it could still get the job done depending on your needs. However, there's also a YouTube knowledge channel that corrects that. If that doesn't help you can always ask for help directly from the support team. Both live chat and ticket/email are pretty responsive and helpful. There's no phone support, unfortunately.
Read our full ScalaHosting review.
---
How to choose the best cloud hosting providers for you?
We choose the best cloud hosting providers based on features, pricing, quality and uptime - and we think you should too.
As not every cloud hosting plan is the same, we recommend writing a list of the features you are looking for in a cloud host provider and a semi-flexible monthly budget figure.
This will help you narrow down your search a lot, which will lead you to picking the best cloud hosting provider for your needs.
Some features to look out for when picking the best cloud hosting service for you include: daily backup, maximum storage and bandwidth at an affordable price, dedicated resources and IP address, plus money-back guarantee and at least a 99.9% uptime promise.
How we test the best cloud hosting services
We test the best cloud hosting using the same method to test web hosting in general. Our testing methodology includes various factors such as performance, reliability, customer support, ease of use, features, and pricing.
Our experts sign up to each provider and host a test website for a duration of time and monitor the performance using tools such as Uptime.com and GTmetrix. From this, we are able to get an accurate feel of what the cloud hosting provider has to offer.
We also regularly test and re-test to make sure that the provider is maintaining the same level of quality of its product from the last time we tested it.
Best cloud hosting FAQs
What is cloud hosting?
Cloud hosting is a service where a website or application is hosted on a network of interconnected servers, known as the cloud, instead of being hosted on a single physical server. The hosting provider manages the cloud infrastructure, which enables you to have access to a range of computing resources, such as CPU, RAM, storage, and bandwidth.
Is cloud hosting secure?
Cloud hosting security layers usually include firewalls, identity management and access control, Secure Sockets Layers (SSL) for transmitting data, and more.
A security advantage that cloud hosting has is segmentation from user workstations. Cloud hosting is virtual and scalable because it's based on usage.
If a physical server goes down, web hosting servers do not perform well or may be down, but because cloud hosting is virtual, it won't encounter that same problem.
Server and infrastructure protection include:
- 24/7 server monitoring
- Server and infrastructure security configuration consistently applied across all servers
- Firewall protection
- Advanced security modules that assure the best possible protection, such as mod_security, Suhosin PHP hardening, PHP open_basedir protection, and others
- Anti-malware protection on endpoints and servers
Who is cloud hosting for?
Cloud hosting caters to individuals, small businesses, and even larger enterprises that require a scalable and reliable hosting solution.
It's a solution for those that need a stable website performance but don't have the necessary budget or knowledge to maintain a personal server.
If your site regularly experiences high traffic spikes then cloud hosting may be the right option for you.
What are the benefits of cloud hosting?
Scalability: Cloud hosting services offer scalability, which means that resources can be easily scaled up or down as per the changing demands of the user.
Reliability: With cloud hosting, your website is hosted on a network of interconnected servers.
Cost-effective: Cloud hosting services can be cost-effective as you only pay for the resources you use, and there is no need for upfront investment in hardware.
High availability: Cloud hosting services offer high availability, meaning that you can access your data and applications at any time and from any location with an internet connection.
Security: Cloud hosting providers usually have advanced security measures in place, including encryption and firewalls, to protect your data.
Flexibility: Cloud hosting services offer a high degree of flexibility as you can access your data and applications from any device with an internet connection.
Enhanced performance: The distributed nature of cloud hosting ensures faster load times and improved performance. Your website's data is stored across multiple servers, enabling faster retrieval and reducing latency for visitors accessing your site from different locations.
User-Friendly Control Panel: You have full control over your plan, domains, databases, and other settings, empowering you to customize and manage your website effectively.
Cloud hosting vs shared hosting
The main difference between the two hosting types is that a cloud hosting provider grants you dedicated resources and a dedicated IPv6 address. Meanwhile, shared hosting requires the user to share resources with others on a single server.
Answered by
Arnas Donauskas started his career working at Hostinger as a Customer Success Specialist. This position gave him a lot of experience which involves - technical help with web hosting issues, communication with various clients, and delivering the quality results with Hostinger services.
Are you a pro? Subscribe to our newsletter
Sign up to the TechRadar Pro newsletter to get all the top news, opinion, features and guidance your business needs to succeed!