DreamHost has a capable range of fairly-priced products, particularly its managed WordPress plans, which performed well during our speed tests. These don't have the features or configurability advanced users might need (and we had some support issues during the review), but overall, DreamHost is still worth a look for both personal and business users.
Pros
+

Wide range of products

+

Advanced cloud and object storage plans

+

Cheaper than most

+

Good speeds during testing

+

97-day money-back guarantee for shared hosting
Cons
-

Lengthy outage during the review

-

No email with the cheapest shared hosting

-

Many plans are short on features or configuration options

-

US-only data centers

-

No phone support

-

No 24/7 live chat support (time of test was 18:30)
Why you can trust TechRadar We spend hours testing every product or service we review, so you can be sure you're buying the best. Find out more about how we test.
DreamHost is a popular US web hosting provider with 400,000+ customers, managing 1.5 million+ websites, and with an impressive 25 years in the hosting business.
What types of hosting does DreamHost offer?
DreamHost has a wider-than-usual range of products for every level of user. (That's not just an advantage when you're shopping. Having plenty of alternative plans gives you more upgrade paths if your website grows.)
A website builder product is a very easy way to create a simple but good-looking website, while cheap shared web hosting plans are ideal for small or low-traffic sites.
Custom WordPress plans are specially optimized for speed and include useful WordPress-related site management tools and extras.
DreamCompute is a developer-friendly cloud hosting service with full root access and the ability to use DreamHost's object storage service, DreamObjects.
VPS (Virtual Private Server) hosting gives your site more resources, improving speeds, and is often a better choice for heavy-duty or business-critical sites.
Dedicated server hosting plans provide an entire server for your own use, for maximum speed and control.
That's a lot to explore, but keep reading and we'll break down DreamHost's key products, look at where they score, and where they don't, and identify which plans might work best for you.
Shared hosting
Shared hosting is a simple scheme where one web server hosts many websites. Everyone shares both the costs and the server's resources (CPU, RAM, network connection.) This makes shared hosting very cheap, but speeds are lower than other types of hosting (although they can still handle thousands of visitors a month.)
DreamHost has two basic shared hosting packages.
Shared Starter, priced at a low $2.59 a month over three years (renews at $5.99), limits you to 50GB storage and hosts a single site only. Worse, it doesn't have any email support, and adding name@yourdomain.com email accounts bumps up the price by $19.99 a year.
If you can live with those issues, the account does have some worthwhile features: free domain with free domain privacy (a valuable privacy protection feature), free SSL, automated WordPress migrations, a free WordPress website builder, unlimited bandwidth and automatic backups.
The Shared Unlimited plan, as the name suggests, supports unlimited web space, sites and email addresses, and is priced at $3.95 for the first three years, $10.99 on renewal.
These plans score for their low starting prices, but they don't have many features. DreamHost only has US data centers, perhaps an issue if your audience is in Europe or Asia. Shared Starter's missing email is a surprise weakness, and when you look at renewal costs, they're expensive for what you get.
Compare this with Hostinger's shared plan. It's a similar $2.99 a month over four years, $6.99 on renewal, but supports 100 email addresses, has 100GB storage, can host 100 websites, and includes a free domain, SSL, backups, a free migration and more. Capable performance in our speed tests seal the deal, and make it a good value pick for personal and small business sites.
If you're an experienced user, more interested in power than price, then also consider A2 Hosting and InMotion Hosting. They have cheap starter products, but also have feature-packed and much faster plans, a better choice for demanding sites where speed matters.
WordPress hosting
WordPress is a hugely popular website creator, easy for hosting newbies to use, yet also powerful enough to handle even the largest of business-critical sites.
DreamHost's WordPress plans are essentially its shared hosting plans, with the same features and the same price (from $2.59 a month). They're cheap, and if you're just looking to learn the WordPress basics, that might be enough. But if you're aiming to build a serious WordPress site, we'd recommend something better.
DreamPress is DreamHost's professional managed WordPress hosting range, capable of handling anything up to one million visitors a month.
The starter DreamPress plan has 30GB storage, unlimited email, free SSL, and on-demand and daily backups. Custom WordPress features include automated migrations, a website builder, specialist WordPress support, and 1-click staging for easier website testing. DreamHost says the plan is built for 100k monthly visitors, and it looks good value at $12 billed monthly.
Upgrading to the $24 a month DreamPress Plus doubles your storage and adds the powerful Jetpack Professional toolkit (backups, malware scanning, CDN, and more).
Spending $71.95 on the top-of-the-range DreamPress Pro gets your more resources, priority support, and lifts the suggested visits per month figure to one million (but that's an advisory figure only, DreamHost won't cut you off if you have more.)
These are very capable managed WordPress plans, and well worth considering if you're managing a high traffic site. But experienced or more technical users should check out InMotion Hosting's WordPress range, too.
It's also wide, covering everything from budget shared plans to VPS and even dedicated servers, and it shares some features (bundled Jetpack Professional). But InMotion Hosting includes many interesting extras and speed tweaks, which could make a real performance difference if you know what you're doing.
VPS hosting
WordPress
VPS improves on shared hosting by providing resources that only your site can use. That's great performance news, because the less time a web server has to spend dividing up its RAM and CPU time, the more time it has to just serve your site, and the faster it'll be.
DreamHost has four very simple VPS plans. VPS Basic includes 1GB RAM and 30GB storage for $10 a month over three years; VPS Business doubles everything, and has 2GB RAM and 60GB storage for $20; and the doubling-up continues with VPS Business (4GB RAM, 120GB storage, $40) and VPS Enterprise (8GB RAM, 240GB storage, from $80).
All plans support unlimited websites, traffic and email addresses. There's free SSL for as many sites as you need, and, very unusually, a 100% uptime guarantee. They're also managed, which means DreamHost handles complex low-level tasks like updating the operating system for you.
This is a capable range for VPS newbies, with all the core features you need, and for a very fair price. If you have a simple goal - you're building a business-critical WordPress site and need more (and more reliable) speed than shared hosting, DreamHost's VPS range could be a smart choice. But more experienced users may not be as happy.
There just aren't many features or configuration options here, for instance. You can't save money with an unmanaged VPS plan; there's no choice of operating system, no Windows hosting, no root access; and there's no cPanel license, because DreamHost uses a control panel of its own.
If you think you might need more than DreamHost's bare bones plans, consider Hostwinds. Experts can buy a cheap unmanaged VPS from $4.99 billed monthly. There are more configuration options, with a choice of operating systems (including Windows), the ability to buy more IP addresses, a choice of US or European data centers. CPanel and Softaculous are optional extras, and you can pay by Bitcoin.
Dedicated hosting
Buy a dedicated hosting plan and you get a server just for you. Wave goodbye to sharing resources, and unexpected slowdowns because someone else on your server is having a bad day: dedicated hosting means great performance, all the time.
DreamHost has two dedicated server plans, each with customizable RAM and storage, giving you a choice of nine configurations. Prices start at $149 a month for a 4 core, 4GB RAM, 1TB HDD storage, up to $379 a month for a turbo-charged 12 core, 64GB RAM and 240GB SSD setup.
All plans are fully managed, which means DreamHost takes care of low-level server tasks (installing security patches, monitoring the server 24/7.) There's another highlight in DreamHost's 100% network uptime guarantee, something you won't get with all providers.
Experienced users might be concerned about the lack of configurability and add-ons. The plans come with either high capacity HDD drives or faster but smaller SSDs, for instance, but there's no option to have an SSD as your main drive and an HDD for backup. There's no choice of pre-installed operating system (it's Ubuntu or, uh, Ubuntu, by default), and as with DreamHost's VPS plans, there are no bundled cPanel licenses or options to add them.
If you're happy with the standard dedicated plan settings, this probably won't matter very much. DreamHost's plans are fairly priced, cover a wide range of applications, and should have more than enough performance to handle high-traffic and heavy-duty business sites.
If you'd like a little more configurability and control, consider Hostwinds. It's priced similarly to DreamHost, but allows you to choose your operating system, your storage (from seven possible configurations per drive bay), IP and more.
Alternatively, IONOS' dedicated range has basic but super-cheap servers from under $50 a month, while Liquid Web's powerful high-end servers go beyond the DreamHost range to handle just about every possible web project.
Does DreamHost have a website builder?
If you don't have a website, and creating something with WordPress feels too much like hard work, a website builder could be the perfect solution. Most builders either come with a choice of prebuilt sites, or can create one for you. You can add elements like text, images, videos, maps or forms by dragging and dropping, then customize the content much as you would in Word or any editor.
DreamHost's website builder is based on WordPress, but don't let that put you off: it's still an easier way to create a simple site. It comes with 200+ sample websites for various categories (photography, food, music, fitness, fashion and more, see them here https://www.dreamhost.com/website-builder/themes/). Drag and drop from a selection of over 100 blocks, add some content of your own, and you could have a small site ready to go within a couple of hours.
The website builder is easy to use, and might just about be enough to create a small family site, or a low-traffic blog. But the templates are basic, and it doesn't have enough features to build a more capable business site.
Bluehost's website builder is also based on WordPress, includes website templates to help you get started, and has a simple drag-and-drop page editor. But even the most basic $2.99 a month plan includes contact forms, social media sharing and other useful business tools, and the top-of-the-range product even allows you to build a web store.
Can I build a web store with DreamHost?
DreamHost doesn't have the range of ecommerce plans we see with some providers, but it does have one capable option: a VPS-based WooCommerce range with the power to build some very powerful web stores. WooCommerce is a popular WordPress-based ecommerce platform.
Although DreamHost describes this as 'WooCommerce hosting', it's the company's regular WordPress hosting (DreamPress) underneath, with the same prices and specs. If you skipped the WordPress section, we like DreamPress a lot: it has plenty of features and the power to handle 100k to a million visitors a month, enough to cope with some very busy web stores.
Opting for the WooCommerce plans does get you a few tiny extras. WooCommerce is preinstalled with a few themes and plugins, for instance, and DreamHost updates both WooCommerce and WordPress. Good news, but that doesn't really help you build, manage and troubleshoot your new web store.
If you like DreamHost's WordPress hosting and you're happy to work on the WooCommerce and web store building tasks yourself, then these powerful plans are well worth considering.
But if you're looking for something simpler, many website builder plans include the ability to add a web store. HostGator's Gator service supports a tiny three-product store with even its most basic plan, and Bluehost and GoDaddy both have capable ecommerce plans.
What is DreamHost's support like?
Support is available 24/7 via ticket, but only 3AM-9:30PM PT via live chat, potentially a problem if you work long hours or are in another time zone (3AM is early in the US, but might be 11AM in the UK).
There is one compensation: DreamHost points out that it uses an expert US-based in-house support team, rather than outsource support to the lowest bidder.
Individual support agents performed well in our tests. Live chat queries had responses within minutes, tickets in under an hour, and replies were helpful and detailed.
But then, during the review, we ran into a major WordPress problem. We raised a ticket on July 25th, asking for help. There was no reply, and on July 26th we saw a support site warning that our specific server (all the others were working as usual) had a known issue which DreamHost was trying to fix.
On July 28th we received a general email explaining that DreamHost was 'still working on restoring the data to your shared server' from an internal backup. A backup shouldn't take long to restore, we thought, but no. DreamHost sent us much the same email every day, for more than a week. On August 5th an email told us our site and others were now online, but the 'data migration and balancing process' wasn't complete until August 17th.
This was a very poor support response. Site owners need to be told directly about major downtime issues, and within hours, not days. And to have a site down for more than a week, with no ETA for a fix and no offer of compensation, is totally unacceptable.
It's also not in any way typical of DreamHost, though, in our experience. The company's exceptional 97-day money-back guarantee (for shared hosting products) also suggests it has real confidence in its service, long-term. If you decide to sign up, that's plenty of time to find out how DreamHost works for you.
How fast is DreamHost?
Uptime - the proportion of time your website is accessible to the outside world - is a key measure of any web host. A provider can have the fastest and most powerful servers around, but none of that will matter at all if your site is regularly down.
We normally measure hosting reliability by using Uptime.com to access a test website every five minutes over a two week review period, then log whether the site is available and the server response time.
That wasn't fully possible during this review, as our test site was down for more than a week due to a major server problem.
We tested DreamHost's uptime over a week, and those results were good, with our site showing 100% uptime, and an average response time of 0.342 seconds (that's the fourth fastest score in our last 15 tests). That's a good start, but we're continuing to collect data, and will update this review when we've more information.
Next, we asked GTmetrix to access a page from our test site and calculate how long it takes to display its main content (a figure known as Largest Contentful Paint, or LCP). Most decent hosts manage somewhere between 0.55 and 0.90 seconds, and DreamHost scored a perfectly acceptable 0.732 seconds.
Fast load speeds are good news with a single user, but what happens when a site is busy? We use k6 to unleash 20 virtual users on a site at once, and see how the server copes. DreamHost handled an average 16 requests per second, fractionally outperforming most of the competition (the average score is 10-15 requests).
These are very positive scores, and give us a general idea of DreamHost's abilities, but won't tell the whole story. Our tests used a site hosted on a shared package, for instance. If you're using a VPS, dedicated hosting or any other plan, you may see very different results.
How easy is DreamHost to use?
DreamHost's control panel looks good, with colorful icons, and key features organized in a left-hand sidebar.
An opening 'Guided Setup' wizard walks you through the process of building your site. This starts with migrating an existing site, or updating your domain DNS to point to DreamHost, and there are other steps covering setting up an SSL certificate, building the site and more.
This isn't quite as helpful as it sounds. The DNS step advises you to 'change [your domain's] A record to the IP address of the DreamHost server', with no explanation or links to support documents which might explain further. If you've no idea what an 'A record' is, you could go to the support pages and search the knowledgebase, where there are some genuinely helpful articles. But life would be easier if DreamHost had thought to link to them directly from the tutorial.
If you're not interested in the wizard, four panels offer handy shortcuts to common tasks: installing WordPress, uploading and managing files, creating email accounts or handling databases.
DreamHost's shared plans don't include cPanel, and hosting management tools are accessed from a sidebar. There are similar tools available to manage email, domains, files and so on, but we found that weren't as well organized or easy to find as cPanel or Plesk.
It's good to see DreamHost make some effort to help newbies with its startup wizard, but this doesn't work as well as it could, and the custom control panel can't match cPanel. There's more than enough power here to get (and keep) your site up and running, but it might take more time and effort than with some of the top providers.
Final verdict
DreamHost's lengthy down time got our review off to a bad start, but there's still a lot to like here: lots of products, WordPress solutions for personal to major business sites, fair prices, and a reassuring 97-day money-back guarantee for shared hosting customers. Worth considering.
---
What types of payment does DreamHost support?
DreamHost accepts payment via card and PayPal.
Does DreamHost offer refunds?
DreamHost offers a spectacular 97-day refund period for shared hosting products. The industry average is 30 days, and only InMotion Hosting gets close with its 90-day policy.
There's one potential complication. DreamHost accepts payment via credit card and PayPal, but the Terms and Services page says only those paying via card are eligible for the 97-day deal. A Refunds page in the Knowledgebase doesn't say that, and just says you should contact Support for help, but we'd recommend keeping that in mind. If you sign up and have a choice, paying via card could make for an easier life later.
There are different rules for other products. For example, dedicated hosting users can also get a full refund if they cancel within 30 days. And if VPS users cancel within 30 days of purchase, they're charged for the first month, but are refunded the rest of their fees.
Does DreamHost have an uptime guarantee?
DreamHost has a 100% uptime guarantee, hugely impressive in an industry where most hosts stop at 99.9% (which translates to an 'acceptable' downtime of 43.83 minutes a month.)
Even better, this isn't just about your website. If any part of its service is down - website, databases, email, FTP, SSH or webmail - is unusable due to 'failures in DreamHost systems' outside of scheduled maintenance, you'll qualify for compensation.
DreamHost says it will credit your account with one day of hosting for every hour (or partial hour) of downtime, up to a maximum of 10% of your next renewal fee.
It's an interesting idea, and an improvement on what we see with many providers. But there's a notable catch in the small print. DreamHost counts downtime as starting when you raise a ticket, so if your site goes down for a few hours when you're asleep, on holiday, or any other time you're not paying full attention to your hosting, you won't get any compensation at all.
Where are DreamHost's data centers?
DreamHost has two USA data centers in Ashburn, Virginia, and Hillsboro, Oregon.
Most top providers have data centers spread more widely around the world. For instance, GoDaddy can host your website in North America, India, Singapore or Europe.
If your website isn't primarily for the USA, you're able to choose a data center closer to your audience location, immediately improving performance.
What is my DreamHost IP address?
Finding the IP address of your DreamHost web server can help you solve some initial website setup problems, such as how to point a domain registered with another provider to your DreamHost web space.
To locate the IP address for your server, first log into DreamHost's control panel (panel.dreamhost.com).
Click Domains in the left-hand sidebar, then Manage Domains.
Find the domain or subdomain in the list which you're hosting, and click its DNS link.
Scroll down to the DreamHost Records section. Your server IP address is displayed as the Value for most record types (www, @, more).
What are DreamHost's nameservers?
DreamHost's nameservers are ns1.dreamhost.com, ns2.dreamhost.com and ns3.dreamhost.com.
How do I cancel a DreamHost product?
Log into DreamHost's control panel (panel.dreamhost.com)
Click your account name at the top right of the screen, and choose Account Information.
Scroll down to the Active Plans list.
Find the plan you'd like to cancel, and click its Manage button.
Scroll down to the bottom of the screen and click the Begin Account Closure button.
Follow the instructions to complete the cancel process. Be sure to read any warnings carefully, because there's a lot of information here, covering everything from exactly when your files and email access will disappear to whether you qualify for a refund, and how to claim it.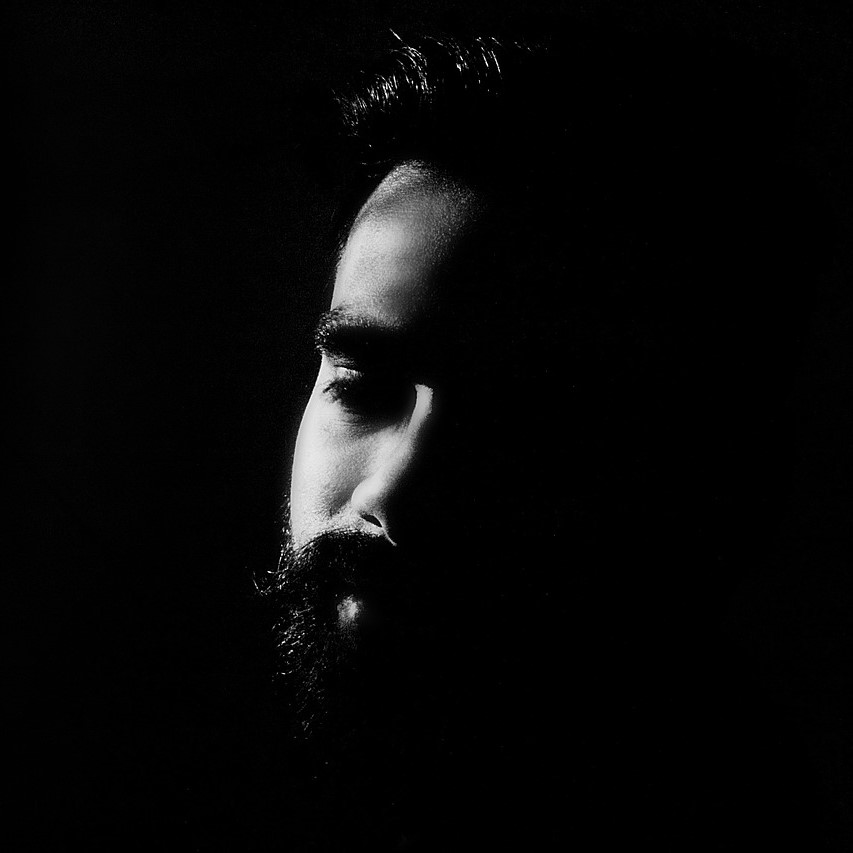 Mike is a lead security reviewer at Future, where he stress-tests VPNs, antivirus and more to find out which services are sure to keep you safe, and which are best avoided. Mike began his career as a lead software developer in the engineering world, where his creations were used by big-name companies from Rolls Royce to British Nuclear Fuels and British Aerospace. The early PC viruses caught Mike's attention, and he developed an interest in analyzing malware, and learning the low-level technical details of how Windows and network security work under the hood.