Best free web hosting in 2023
Testing the best free web hosting plans for small budgets
VERDICT
REASONS TO BUY
REASONS TO AVOID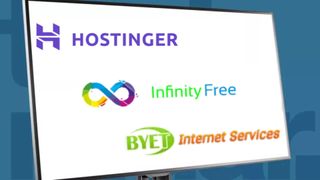 (Image credit: Future)
Best free webhosting: Quick Menu
When it comes to free web hosting, the hosting might not cost you anything but one way or another you might still need to pay. The question is: how do you pay and how much? The answer could be with privacy, adverts, time, or marked-up prices for additional add-ons. The best free web hosting for you will be the service with which you're happy to compromise with the most. To help you decide which free web hosting provider to choose, we've listed the pros and cons of the best free hosting providers and also have an exclusive deal that you can use to experience a no-compromise package for free.
Exclusive free Hostinger web hosting deal
Wouldn't it be great if you could, just for a year, get all the perks that are associated with the best web hosting providers - but for free? Free domain name, 24x7 live chat support, regular backup, unmetered bandwidth, fast storage, guaranteed hardware resources, and free migration.
What if you had 12 months to try your ideas, the next big thing, discover a new audience online? What if you are not ready to commit to an expensive paid plan and are just interested in learning the ropes and experiencing what it feels like to create and manage a website? We've got the perfect solution for you: Hostinger has partnered with TechRadar to offer readers an exclusive deal: a proper shared hosting service (Premium Shared) for free via a cashback arrangement.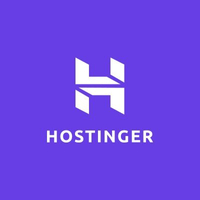 The Quick List
In addition to Hostinger, we have a definitive list of all the best free website hosting providers right now. Below, you'll find our thoughts after extensive testing, and you can jump to a more detailed review of every pick, along with our price comparison tool to help you find the best deals.
Best overall
Exclusive free web hosting deal
A wide range of plans, coupled with attractive prices make Hostinger cost-effective for novices and intermediate users even after the first free year.
Best for features
The best for small sites
The Zyro website builder is an easy way to get a simple site up and running, but 000webhost's tiny data allowance means it won't handle many visitors. For very basic projects only.
Best for veteran users
The best free web host for veterans
Free Web Hosting Area won't equip you with all the bells and whistles you ever dreamed about but will give you everything necessary for a good start.
The best free web hosting in 2023
Why you can trust TechRadar We spend hours testing every product or service we review, so you can be sure you're buying the best. Find out more about how we test.
Below you'll find full write-ups for each of the best web hosting in our list. We've tested each one extensively, so you can be sure that our recommendations can be trusted.
Hostinger: what you need to know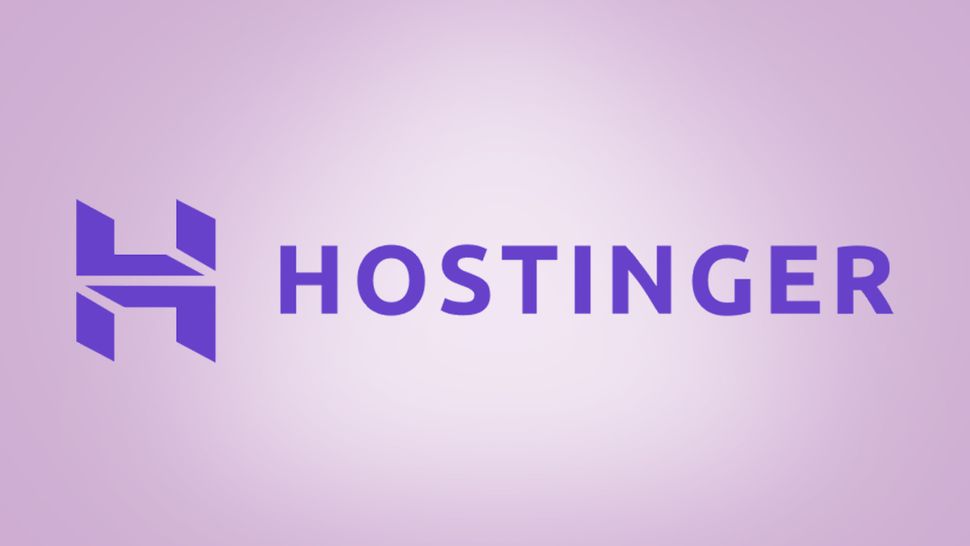 Exclusive free web hosting deal
Specifications
Monthly traffic:
Unlimited
MySQL databases:
Unlimited
Reasons to buy
+
Free domain name
+
99.9% uptime guarantee
+
Unlimited bandwidth
+
100GB storage
Reasons to avoid
-
Free offer is valid for a year only
-
No telephone support
Buy it if
✅ You're looking for excellent uptime: Hostinger's most basic shared hosting plan manages an excellent 100% uptime record over 10 weeks.

✅ You crave fast load times: Hostinger scored a speedy LCP of 0.607 seconds - the second fastest result in our last 15 tests, just behind HostGator.

✅ You want plenty of features: The plans may be cheap, but they're packed with features - many of which are chargeable extras elsewhere.
Don't buy it if
❌ You run a highly demanding site: There's no dedicated hosting option, where you can rent an entire server. It won't be suitable for the most in-demand websites.

❌ You want telephone support: Unusually, Hostinger doesn't have telephone support, so urgent or business-critical issues may go unresolved in the short term.

❌ You want feature-rich cheap plans: Although Hostinger offers low prices, there's no free domain with the cheapest option, and you get only one email account.
The bottom line
🌐 Hostinger is a features-rich and top-quality web hosting provider for home users as well as small and medium-sized businesses. The lack of dedicated hosting means it's unsuitable for high traffic sites, but it's high-end VPS plan may be able to handle hundreds of thousands of visitors a month. ★★★★
What you need to know
Hostinger is not necessarily a free web hosting provider but with a year's free subscription it still deserves to be top of our list. If you're sure you're not going to make the most of Hostinger's premium features after the first year then read on to our best free web hosting picks but if you want to try a premium web host for free, then this is for you.
Plans and pricing:
TechRadar Pro has partnered with Hostinger to offer a full refund on its Premium shared hosting package. Just pay for your hosting, send us the email you used to buy the hosting package and the invoice number and we will send you an Amazon voucher to cover your costs in USD or GBP only (worth £31.08/$31.08). Other terms and conditions apply.
Speed and performance:
Our test site was hosted on Hostinger's most basic shared hosting plan, but still managed a solid 100% uptime record over 10 weeks of monitoring. Uptime.com recorded a response time range of 171ms to 1.73s, with an average of 382ms, over the last seven days of testing. Starter shared hosting plans typically manage 200-400ms with an average peak of 700-800ms.
But it scored an LCP of 0.607 seconds, the second fastest result in our last 15 tests, just behind HostGator. Most providers have an LCP in the 0.60 to 0.80 area - but it suggests Hostinger isn't cutting corners to hit its low shared hosting prices.
Ease of use:
Hostinger doesn't offer cPanel to its shared hosting users, opting to use its custom hPanel platform, instead. Custom control panels make us wary, probably because most of them are underpowered in the extreme, but hPanel is a rare exception.
Support:
Unusually for a top hosting provider, Hostinger doesn't have telephone support. There's 24/7 live chat, though, and email or ticket support if you prefer.
We opened a ticket asking how we could install WordPress on a subdomain. That's not a complicated technical issue, but it's more involved than a simple product question, and gave us a better chance of getting an interesting response.
The reply arrived only 17 minutes later, just about as speedy as we could expect for ticket support. (Who needs live chat, anyway?)
Read our full Hostinger review
The best overall free web hosting provider
Best overall
Specifications
Domain hosting:
Unlimited
Monthly traffic:
Unmetred
Reasons to buy
+
Unlimited websites
+
Unmetered transfers
+
No ads
+
Free subdomains, SSL
Reasons to avoid
-
No email support
-
Suitable for small sites only
Buy it if
✅ You're looking for ad-free hosting: Infinity Free lets you build your site without ads telling your users you're using free hosting.

✅ You want to use cPanel: The Linux-based cPanel is one of the best aspects of Infinity Free, as it makes managing your site so much easier than a custom-built control panel – even though it might lack some premium tools.

✅ You want a comprehensive free package: Hosting is completely free, and Infinity Free offers unlimited disk space and bandwidth to boot.
Don't buy it if
❌ You want immediate support: Meaningful customer support is lacking, with no telephone number to ring up or live chat. There are a handful of email addresses you can contact – but none are dedicated to support.

❌ You're a larger business: This service is ideal for a blog, small project or anything similar. For larger projects or if you're running a sizeable business, you'll want to explore premium options.

❌ You want a free email account: Infinity Free doesn't give us any email accounts, unfortunately.
The bottom line
🌐 Infinity Free is perfect if you'd like a free host for a blog, small portfolio, or any other personal project on a similar scale. With user-friendly cPanel, Softaculous, and easy-to-follow how-tos you'll be able to build a captivating website without too much trouble. ★★★★
What you need to know
Infinity Free is a is a US-based web hosting provider launched in 2016, and, as its name suggests, it offers one of the best free web hosting services for an indeterminate period of time. We all know that not everything presented as free hosting is truly free, but Infinity Free manages to live up to its name and does that without overloading your site with ads.
Plans and pricing:
InfinityFree offers three shared hosting plans only, one of which is completely free-of-charge. It is titled "Infinity Free'' and it should include unlimited disk space, unlimited bandwidth (although it is limited to 50,000 daily hits), and unlimited hosting domains. It also supports 400 MySQL databases, a single FTP account, but not a single email account, and all of the above is granted with "limited server power".
If you want more than a handful of features and are ready to pay the cost, check out the additional premium plans provided by iFastNet. "Super Premium" goes for $3.99 per month and will considerably boost the number of resources, while "Ultimate Premium" promises unlimited hosting for the price of $6.90 per month.
Speed and performance:
First, we experimented with the speed of Infinity Free's site via GTmetrix and got pleasantly surprised by near-perfect results topped by GTmetrix's grade A (98%). The test revealed that it took mere 1.4 seconds to fully load the site, which is not only better than the average score but better even than the one recommended for an ideal user experience.
We then ran a test via Uptime Robot for two weeks straight. We were equally impressed, with no downtime at all and only a few minor oscillations in response speed.
Ease of use:
Your account UI is easy-to-use and provides access to a simplified version of the control panel which is a long-reigning king of user-friendliness among its many competitors, a Linux-based cPanel. Although you won't get all the tools you would with a regular cPanel, Infinity Free's version will cover all the essentials.
Support:
As you might have guessed, customer support provided by a free host is almost always nothing to write home about. Such is the case with Infinity Free, so don't expect to get one-on-one consultation via telephone, live chat, or email.
Read the full Infinity Free web hosting review
Best free hosting for features
Best for features
Reasons to buy
+
100GB monthly bandwidth
+
cPanel, Softaculous-powered WordPress installs
+
Free SSL
Reasons to avoid
-
Site doesn't inspire trust
-
Your details may be shared with other companies
Buy it if
✅ You need responsive customer support: GoogieHost's 24x7 customer support is at hand to address any queries you may have, or concerns during use, with plenty of expert guidance on offer.

✅ You want a service that's easy to use: Both beginners and seasoned veterans will find plenty of joy in using GoogieHost. The service has integrated cPanel, and has also incorporated an auto-installer feature to make life much easier.

✅ You want plenty of features: There's WordPress auto-installation, powerful cPanel site management, as well as the latest versions of PHP, MySQL, and more.
Don't buy it if
❌ You want an ad-free experience: The prevalence of ads in the platform might hamper the user experience, and contribute to a cluttered and less streamlined user interface (UI) at times.

❌ You want a streamlined service: The website is basic, with plenty of typos and odd errors, as well as various inconsistencies around the plans it offers. You may also find you're missing key communications during the set-up process.

❌ You're highly privacy-conscious: The privacy policy doesn't appeal a great deal, and GoogieHost asks for your name, physical and email address – as well as a phone number – when signing up. This information is, sadly, "shared with other companies who may want to contact our visitors".
The bottom line
🌐 GoogieHost offers a range of options, catering to both cost-conscious users and those seeking enhanced capabilities. The platform's free hosting plan offers an entry point for establishing a digital presence, complete with features such as free SSL certificates and the convenience of a WordPress Manager. ★★★½
What you need to know
Finding a reliable and efficient web hosting service is often a big challenge. Amongst the many web hosting providers out there, GoogieHost has steadily gained recognition as a reliable provider when comparing the best free web hosting service providers on the market.
Plans and pricing:
When considering the plans and pricing offered by GoogieHost, you are presented with a range of options tailored to accommodate your various needs and budgets. The free hosting plan is the first offer allowing you the opportunity to establish your online presence without incurring any payment or commitment.
There's cPanel, a website builder, 1-click installs of WordPress and others via the excellent Softaculous, free SSL, a website builder, email support, and the company even claims your site is stored on high-speed NVMe SSD drives.
If you want more enhanced features and capabilities, GoogieHost extends a paid hosting option, starting at a reasonable $1.79 per month.
Speed and performance:
The performance score from GTmetrix was 98%. This number tells us how efficient and well-optimized GoogieHost is. We also tested the speed of our website while hosted on GoogieHost. The speed index, which measures how quickly a website loads, is 1.0 seconds, while the time it takes for the website to respond to your actions is 1.7 seconds. GoogieHost also has a really high uptime rate of 99.9%.
Ease of use:
When it comes to ease of use, GoogieHost has taken steps to simplify the process of website management, catering to both beginners and those with technical expertise. The inclusion of cPanel, a widely recognized and user-friendly control panel, offers a streamlined interface through which you can easily navigate and manage various aspects of your websites. Also, GoogieHost enhances user convenience by incorporating an auto-installer feature, which significantly reduces the complexities associated with setting up web applications and software. The platform, however, does include ads, which clutter the UI and offer a less streamlined experience.
Support:
Committed to ensuring a seamless user experience and assistance, GoogieHost's 24x7 customer support stands ready to address queries and concerns, providing expert guidance whenever needed.
Read our full GoogieHost review
The best quick-and-easy hosting
Perfect if you want easy to use hosting
Reasons to buy
+
Good support
+
Easy to use
+
Ad-free hosting
+
Automatic install for WordPress and others
Reasons to avoid
-
Limited server space
-
Self-signed SSL certificates generate browser warnings
Buy it if
✅ You're looking for a plethora of tools: Softaculous is an excellent platform and offers automatic access to hundreds of popular web applications, including Wordpress.

✅ You want email accounts: With five email addresses available with your site, you can set up several inboxes for different purposes. It's a limitation, but not bad considering other services offer none.

✅ You want quick support: The free plan doesn't include live chat, but you can raise support tickets through the VistaPanel dashboard. The responses are helpful, too, and will usually be delivered in under an hour.
Don't buy it if
❌ You want free SSL certificates: The service doesn't offer free SSL certificates, and they're self-signed, meaning visitors will see warning signs on your site unless they know to trust you.

❌ You're looking to go all-in on HTTPS: There are a handful of regular old HTTP links you'll need to wrestle with, including an HTTP link to the control panel, for example, and an HTTP URL for a support knowledgebase.

❌ You want up-to-date info: Bytehost's Twitter account hasn't been updated in a long time, and the same is true for its website. It means signing up can be a little grating.
The bottom line
🌐 Bytehost has an impressive-sounding feature list, but there are plenty of catches, and the dated content and various website issues are a concern. It might be worth a try if you need specific features, but beginners should look elsewhere. ★★★
What you need to know
The company boasts about its unlimited data transfer, MySQL databases, addon and parked domains, for instance. There's 5GB of web space, the excellent Softaculous platform gives you automatic installation of WordPress and hundreds of other popular web applications, and there's a free website builder (with platforms) if you need it. It's ad-free, too.
Plans and pricing:
Bytehost's free hosting doesn't make unrealistic claims about offering 'unlimited everything', and instead gives you just enough to build and run simple personal sites: free subdomains (yourname.byethost.com), 1GB disk space, 50GB monthly data allowance, five email addresses, and automatic installation of WordPress and many other popular web apps. The free plans could be useful as a cost-free way to build your website over time. And if you need more power later, Byethost also offers paid hosting plans ranging from $4.99 billed monthly for more capable shared hosting, to performance-boosting VPS plans starting at $9.99 a month.
Speed and performance:
Uptime.com automatically checked our Byethost server over a period of a week and uptime was 100%, but average response times were a little slower than most at 325ms (typical shared hosting plans manage 200-400ms.)
Dotcom-tools website speed test simulated loading our site from 16 locations across the US and Europe. Load times were slower than usual at an average 1.2 seconds, close to twice the speed of the top commercial competition, but comparable with other free hosts (Infinity Free averaged 1.3 seconds, Free Hosting No Ads hit 1.5 seconds.)
Ease of use:
We found Byethost to be straightforward and easy to use. If you're familiar with cPanel (and maybe if you're not), uploading a static site to your web space is easy enough. We opened the file manager, followed the prompts to choose our root folder, and dragged and dropped our files. They were uploaded within seconds, and the site was instantly active.
Support:
Byethost's free plan doesn't include live chat, but you're able to raise support tickets from the VistaPanel dashboard. We've had helpful responses in under an hour, too, beating the service you'll see from some commercial providers.
Read the full review: Byethost Free web hosting review
The best free web hosting for small sites
Best for small sites
Reasons to buy
+
Powered by Hostinger
+
cPanel site management
+
Easy to use for basic tasks
Reasons to avoid
-
No SSL
-
No email accounts or subdomains
Buy it if
✅ You're looking for something that's simple to use: It's simple to set up, simple to build a website, and the 000webhost control panel images managing a website really easy – with large buttons for each function.

✅ You only want to set up a simple site: You're limited with how many visitors you can welcome, so it's perfect if you're only looking to build a quick and easy site for a few people to access.

✅ You want plenty of features: There's WordPress auto-installation, powerful cPanel site management, as well as the latest versions of PHP, MySQL, and more.
Don't buy it if
❌ You want to scale your site: The 300MB storage and 3GB/month bandwidth mean you shouldn't choose 000webhost if you're looking to scale your website or project any time soon.

❌ You want to create new email addresses: You can't create new email addresses, but you can set up-to five forwarders that pass emails to another inbox.

❌ You need support: There's little to help you in the free package, with no tech support or web manual. There is a forum, but it returned a Bad Gatewway error when we tried to visit it.
The bottom line
🌐 000webhost's free plan isn't as generous as it used to be, and the single site, 300MB storage and 3GB/ month data allowance is only suitable for basic projects. It still might work for simple personal sites, but if you're doing anything more demanding we'd look elsewhere. ★★½
What you need to know
000webhost is a veteran web hosting brand (now powered by Hostinger) that claims to have hosted free websites for more than 20 million users. Although the free plan is limited, you can be more than sure you'll get what you've been promised.
Plans and pricing:
The company's free plans come with just 300MB of disk space (or 10,000 files) and just 3GB monthly bandwidth, down from the 10GB it previously offered. With that, however, you get no SSL, no email accounts, no subdomains and no technical support beyond the website and community forums.
Speed and performance:
Uptime.com results showed an average response time of 363, which is towards the slow side of the typical 200-400ms we see from most starter plans. Dotcom-tools returned an average page load time of 1.7 seconds, below par even for free hosts (Free Hosting No Ads hit 1.5 seconds, Infinity Free reached 1.3, Byethost 1.2, good commercial providers might manage under 0.8.). Finally, Bitcatcha's website speed checker benchmarked our site from 10 locations worldwide, and rated it A for 'exceptionally quick.' Bitcatcha tends to be more optimistic than other tests, though, and our experience suggested that 000webhost is a slower-than-average provider.
Ease of use:
The free service includes support for PHP and a single MySQL database, a website builder to help create your site, or automated installation of WordPress if you prefer (but no support for other apps), with a simple custom control panel to help manage every aspect of your plan.
Support:
If you run into difficulties, there's very little help with the free package. There's no detailed web manual, no tech support, and although in theory you can post your question on a Community Forum, this displayed a Bad Gateway error (HTTP code 502) whenever we tried to visit. Hopefully, that was temporary because forums can be very useful. Browse the latest threads before you sign up and you'll get a very good idea of the day-to-day issues real 000webhost users are encountering.
Read our full 000webhost review
The best free hosting for easy installation
Get it up and running fast
Reasons to buy
+
Feature-packed cPanel-like control panel
+
1-click WordPress installer
+
3 subdomains
Reasons to avoid
-
1-click installer supports 3 apps only
-
Limited disk space and bandwidth
Buy it if
✅ You want an ad-free experience: It's very much in the name, but Free Hosting No Ads does offer an ad-free user experience – to a point. Once you hit a certain growth level, you'll need to opt-in to the $1 per month plan to keep it so.

✅ You want strong customer support: The