If you're building a website and trying to cut costs, looking for free web hosting is a vital way to save money. You may be apprehensive about choosing a free host because let's face it, services that are free usually don't come with the same quality as the ones you pay for.
Some of the best web hosting providers offer incentives such as 30-day money back guarantee or some reduce prices regularly to offer great cheap web hosting deals throughout the year.
If that isn't enough and you still want to pay nothing for web hosting, out of the 18 free website hosting services we've tested, only eight of them deliver the full hosting package you'll require for your website and only seven made our list of the best free web hosting providers.
There is some good news as Hostinger has partnered with TechRadar to offer readers an exclusive deal where you get a proper shared hosting service for free via a cashback arrangement.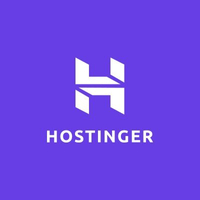 (opens in new tab)
Hostinger "free website" hosting offer: $41.88 $0 (opens in new tab)
TechRadar Pro exclusive: Get everything you need to put your business online with a WordPress friendly hosting package that comes with 30GB 50GB of storage and 100GB bandwidth. Grab a full refund of $41.88/£41.88 in Amazon vouchers when you purchase Hostinger's single shared hosting package. Terms and conditions apply. *Initial purchase required
We would suggest you steer clear of free web hosting services altogether as it isn't a good option for the majority except for Hostinger's one. However, should you still want to proceed with a free website hosting service, scroll down to see the list we've made of the best on the market.
Best free web hosting providers 2023
Why you can trust TechRadar Our expert reviewers spend hours testing and comparing products and services so you can choose the best for you. Find out more about how we test.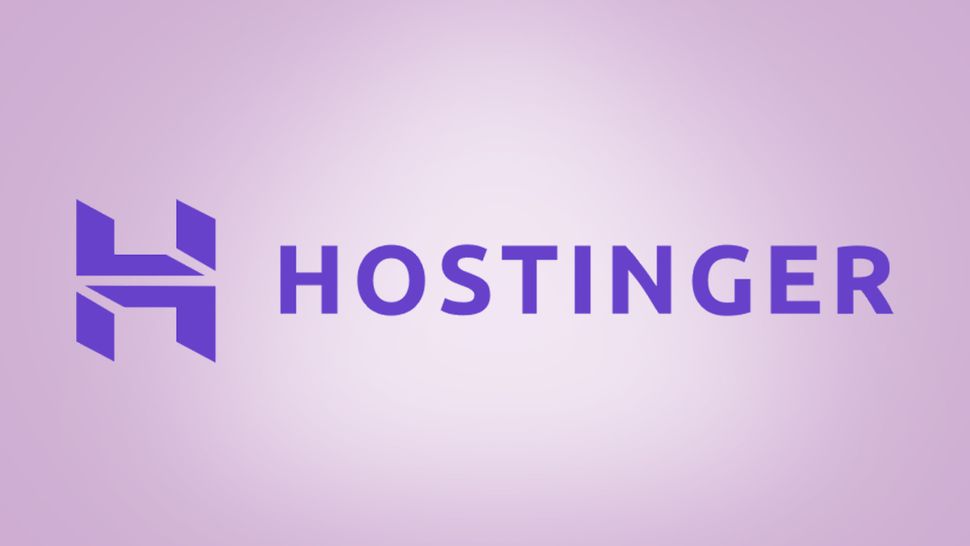 TechRadar Pro has partnered with popular website hosting website Hostinger to offer a full refund (by way of an Amazon voucher) on its single shared hosting package (opens in new tab). Just pay for your hosting, send us the email you used to buy the hosting package and the invoice number and we will send you an Amazon voucher to cover your costs in USD or GBP only (worth £41.88/$41.88). Other terms and conditions apply.
Hostinger is one of the biggest brands when it comes to web hosting with millions of websites hosted on its server. Our latest exclusive offer represents a huge jump compared to what you usually get in the world of free web hosting providers.
You get a whopping 50GB of fast SSD storage with 100GB monthly bandwidth, robust DNS (opens in new tab) management, Cloudflare protected nameservers plus full support (24x7x365) and uptime guarantee (99.9%), unheard of at this price point. The shared hosting also comes with free SSL for that extra bit of protection for your site. Keep in mind that if you don't already have a domain, you won't get it for free with Hostinger and that will mean an added expense that you might not have budgeted for.
Those who want to cut their teeth on Automattic's ubiquitous WordPress CMS (opens in new tab) will be glad to learn that this is a fully-fledged, LiteSpeed accelerated WordPress hosting (opens in new tab) service complete with beginner-friendly features like auto-updates, site-building wizards and a useful database of ready-to-use tutorials (opens in new tab).
(opens in new tab)
Infinityfree (opens in new tab) is a spectacular free web hosting service which offers 5GB storage, 99.9% uptime, unlimited websites and data transfer for precisely no charge at all. Sure, we thought it sounded too good to be true, too, but with 10+ years experience and 400,000+ customers, this is a real host which knows exactly what it's doing.
You can start right away by building as many free sites as you need, either with a free subdomain (yourname.epizy.com), or using a domain you own already. Softaculous makes it quick and easy to install WordPress, Joomla or any of 400+ other top apps on your sites. They all get free SSL, and there are no ads to tell visitors that you're using free hosting.
There are a couple of significant limits. Infinityfree doesn't give you any email accounts, and your sites are only allowed a total 50,000 hits a day (every HTML file, graphic, CSS or script file counts as a single hit.) But although that might be an issue if you're hoping to run 25 busy e-commerce sites and your own social media platform, you'll still be able to create and run several small personal projects without difficulty.
If you do need more, InfinityFree's paid Ultimate Premium plan offers unlimited everything (storage and emails too) for $6.90 billed monthly, with a free domain available if you pay for six months up front.
(opens in new tab)
Byethost (opens in new tab)'s free hosting doesn't make unrealistic claims about offering 'unlimited everything', and instead gives you just enough to build and run simple personal sites: free subdomains (yourname.byethost.com), 1GB disk space, 50GB monthly data allowance, 5 email addresses, and automatic installation of WordPress and many other popular web apps.
If your hosting needs are simple - you'd like to learn WordPress, say, or just build a site for your family or a group of friends - then this could work very well. Byethost even offers 24/7 technical support if anything goes wrong, very unusual for a free host, and we found this was almost as responsive as the support we've seen with free providers.
Byethost's free hosting also has some issues which make it unsuitable for business or more demanding websites. Its free SSL uses self-signed certificates, for example, which allow visitors to make encrypted connections but generate browser warnings. That's not a very professional look.
The free plans could be useful as a cost-free way to build your website over time, though. And if you need more power later, Byethost also offers paid hosting plans ranging from $4.99 billed monthly for more capable shared hosting, to performance-boosting VPS plans starting at $9.99 a month.
(opens in new tab)
000Webhost (opens in new tab)'s free web hosting plan is far more basic than most of the competition, but there's one very big reason it still deserves your attention: the company is run by the excellent Hostinger, so you can be more sure than most that you'll get what you're promised.
The plan specs are, well, a little underpowered. You get only 300MB storage, 3GB bandwidth, no SSL, no email accounts, no subdomains and no technical support beyond the website and community forums.
But where 000Webhost scores is in the platform used to manage and host your site. There's WordPress auto-installation, Hostinger's easy-to-use Zyro website builder, powerful cPanel site management, the latest versions of PHP, MySQL and more. Although 000Webhost's plans are limited, the company hasn't compromised on the quality of the tools you'll use to bring them to the world: they're just as good as you'll get with many paid hosting plans.
We still found the occasional deficiency in real-world use. There's one-click installation for WordPress only, for instance. Although the control panel is generally easy to follow, it wasn't always easy for us to find the features we needed. But, overall we were able to build simple test sites at speed and get them online with minimal hassle. If you can live within 000Webhost's low storage and bandwidth limits, then it's likely to be a better free web host than most.
(opens in new tab)
Googiehost (opens in new tab) is an experienced web host with a surprisingly feature-packed free plan. There's cPanel, a website builder, 1-click installs of WordPress and others via the excellent Softaculous, free SSL, a website builder, email support, and the company even claims your site is stored on high-speed NVMe SSD drives.
There are some limits. Storage space is a relatively compact 1GB, enough for personal blogs or other simple sites, but potentially an issue if you're planning anything more ambitious. There's a monthly bandwidth allowance, too, but we're not complaining when it's a massive 100GB.
Unfortunately, Googiehost also leaves us with plenty of concerns. The website is basic, with odd errors and typos, and various inconsistencies (the free plan supports one site, it says over here; no, three sites, it says over there.) We found the signup process didn't always send us a welcome email, making it impossible to confirm the address and open an account. The company gets some very poor user reviews and comments, including on its own social media accounts, and we were surprised to see Googiehost even reviews other web hosts (Bluehost, A2 Hosting, more) on its site and tells you how great they are. Okay, it's honest, maybe, but do you really expect a quality web hosting company to spend time telling you why you should sign up for a competitor?
Googiehost's privacy policy https://googiehost.com/privacy.html doesn't appeal much, either. Sign up for a free account and the company asks for your name, physical and email address, and even your telephone number. If you think it'll keep this information private, you'll be mistaken. 'The customer's contact information is... shared with other companies who may want to contact our visitors', Googiehost explains.
Still, if that doesn't leave you with any privacy concerns, Googiehost's extensive feature list does at least make it worth a try. Go take a look.
(opens in new tab)
FreeHostingNoAds (opens in new tab) is, well, you guessed it: a provider of free web hosting which doesn't include any ads. The service has enough features to earn a place in this list, but there are also some potential catches to consider.
The 1GB storage space and 5GB monthly bandwidth allowance are enough for many sites, for instance, and similar to the bulk of the competition. But you're also limited to a total 25,000 files, with a maximum size of 15MB, and some file types aren't allowed at all (mp3, zip, mov, avi, many others.)
The plan includes email support, but this limits you to sending 31 emails a month, with a maximum size of 2MB. You can receive up to 3,000 emails, so this isn't a total disaster; it just means you'll need to reply via a separate email account. Still, many providers deliver more..
You get 1-click WordPress installation, which is convenient. But again, there's a catch. While the best plans have 1-click installers which support hundreds of apps, FreeHostingNoAds supports three: WordPress, Joomla or Grav. That'll probably be enough for most, but it still looks a little underpowered to us.
When your site is up and running, you can manage it from a capable cPanel-like control panel. We noticed it even had some of the same tools, such as the AwStats for visitor analytics. One feature not on offer is an SSL certificate, though, to get that all-important padlock in your browser. You can buy one separately, but it'll set you back an eye-watering $30. You could buy a decent shared hosting package, with free SSL, for less.
(opens in new tab)
FreeWebHostingArea (opens in new tab) (or FreeWHA) is a love-it-or-hate-it web host which offers some amazing free features, but also has some very major issues, combined with a buggy and error-packed website which doesn't look like it's seen a major redesign since 1999.
On the surprisingly tempting list are features like unmetered bandwidth, with both weekly and daily backups: we don't even see those with some paid sharing accounts. Other welcome pluses include three SQL databases, a more-generous-than-some 1.5GB of storage, and speedy SSD storage for better load times.
Unfortunately, there are also huge gotchas. The auto-installer and site builder don't work properly, which means you can't easily use the service for more than uploading a simple static HTML site. We found the control panel basic in the extreme (no cPanel here.) There's no email, the maximum file size is relatively low at 12MB, and there are ads on high-traffic sites.
The whole service feels neglected and underpowered. The website News page hasn't been updated since 2009, for instance; there's a link to Twitter, but even that's not been touched since January 2021. Common tasks are more hassle than we'd expect. Click the 'Forgot password' link on the Login page, for example, and you're not automatically sent a reminder email. Instead, you must send a support message and ask for your password to be reset manually.
These issues leave us with a poor impression of the service overall, but if you really need FreeWebHostingArea's unmetered traffic, and your website is extremely simple, it might be worth a try. If you like what you see, upgrading to the FreeWebHostingArea Basic package removes the ads, lifts the database limit to 5, supports one-click database backup and offers priority technical support for only $12 a year.
---
Free web hosting providers that we avoid
We eliminated the following 'free' web hosting companies during our extensive evaluation of the current market.
Freevirtualservers, Freehosting and Freehostia: All of these were removed because they either require you to buy a domain name from them, or transfer your own.
X10hosting: The login section no longer works.
Uhostfull: We were not able to create a new account because it kept complaining about non-valid characters for a non-existent domain field.
Instafree: It has a very convoluted signup process requiring you to give your date of birth and gender before waiting up to 48 hours for approval.
5GBfree and Hoophost: They no longer accept new accounts. Hoophost candidly admitted that this was because of spam accounts.
AdvancedFreeWebHost: This provider wants you to subscribe to a YouTube channel and remain subscribed to it. Failure to do so will see your account deleted.
---
Best free website hosting service FAQs
How we test these free web hosting services
Our reviewers test each service by signing up and purchasing a plan to check out what each web hosting provider offers new users, as well as how easy it is to navigate around each brand's dashboard. We pay a great deal of attention to the support that is offered to you.
We weigh up the details of what you get, (as well as what you don't) and rank each web hosting provider based on the quality of its features that many customers will use, and how clear the web hosting company is on what the customer is getting in every product.
How to choose the best free web hosting service
We've extensively mentioned the limitations that come with choosing a free web hosting service but should you still wish to proceed, you'll need to choose a free service that is easy to use, ad-free and packed with quality features.
If you are creating a simple site, your options to choose from is wider because most free hosting comes with limited disk space and bandwidth. That being said, you'll lose nothing trying these hosting services out because there's no money leaving your bank account.
Choosing Hostinger's free shared hosting exclusive to TechRadar readers would be your best option because you are getting all the qualities of a regulr web hosting service, but for free.
Why do web hosting companies offer free hosting?
Free website hosting should be seen as a marketing tool which means that terms and conditions may be changed frequently, and since there is no financial transaction, downtimes may be more frequent as SLA (service level agreements) are non-existent.
Free website hosting comes with a number of limitations of course. Server space, site speed, traffic, uptime guarantees, and backup provision are all features that are often curtailed, but that's not to say that good cheap hosting isn't available.
Bear in mind that free website hosting exists because it allows companies to upsell more expensive web hosting to those who may need it.
Pros and cons of free website hosting
There are way more cons than pros for free website hosting. The main (and only) pro is that it's free, you really don't pay a dime for it. This might be an okay choice for just trying out yourself in creating a website but you are almost always better off just paying for a good hosting provider, and there are some cheap ones too.
As you can imagine, there are quite a few cons to free website hosting. Performance is vastly inferior to paid hosting, security is questionable, don't expect too much from customer support (if there's any), and more often than not, you're on your own if there's some trouble with the website. All in all, if you can, stay away from free website hosting and pick a good cheap hosting provider.
Is free website hosting safe?
Free website hosting is as safe as any other hosting provider, with the caveat that less focus is provided on stability and support. This means you cannot presume that any backups will be made or will be reliable, so you must take extra steps to save and download your own data as required. That doesn't mean to say that free website hosting companies are bad or unreliable, just that with paid services you are paying for that stability, support, and reliability.
However, the bottom line is that while free website hosting can be great for small hobby websites, any serious website - even if it's just a contact page - needs to have it's own paid web hosting service. Not only does this imply extra protections for your website, but it also looks more professional if you don't have unnecessary website credits or even ads on your website.
Is free website hosting good?
Yes and no, mostly no. While it is free, there are serious drawbacks to it. You are very limited with what you can do, a good deal of websites aren't even secured properly, and if anything goes wrong you're pretty much left to your own devices.
As we mentioned earlier, you're better off choosing some cheap web hosting provider than going free. Still, it's ultimately your choice, and free website hosting can be adequate for some specific situations, like newbies who want to dabble a bit with creating a website.
Terms and conditions for free web hosting offer
1. Purchase the single shared hosting package ($3.49/£3.49 per month for 12 months) from Hostinger and apply to receive a free Amazon voucher worth £41.88/$41.88. You may purchase a longer subscription but you will receive the same Amazon voucher value as stated above. You MUST use this affiliated link and remain a subscriber for 60 days before you will become eligible to apply for the free Amazon voucher.
2. Submit the proof of purchase to TechRadar by emailing desire.athow@futurenet.com by September 30, 2023. Your proof of purchase will include the invoice or order number and the email address that you used to purchase the package. We will verify your purchase with Hostinger. We reserve the right to withhold the voucher if we are unable to verify your purchase. Our decision is final as to whether or not your purchase is eligible.
3. Please note that it may take up to 15 working days for your purchase to be verified and the voucher to be issued (and in any case will be issued no earlier than 60 days from the date you subscribe). For eligible purchases, the voucher will be an e-voucher sent to the email address you provided us with your submission.
4. The voucher will be issued either in US dollars or Pound Sterling depending on your location. Your voucher can only be redeemed at Amazon.com or Amazon.co.uk. It is non transferable and cannot be exchanged for cash or other consideration. Your details will only be used to verify the validity of your purchase and not for any other purpose.
5. TechRadar is owned by Future Publishing Ltd ("Future") of Quay House, the Ambury, Bath, BA1 1UA. Future will deliver the voucher for eligible purchases in accordance with these terms.