ScalaHosting's ecommerce and WordPress offerings are relatively basic, and there's no specialist website builder. But its shared plans gives you plenty for your money, and the company excels at VPS hosting, with supremely configurable products for SMB to enterprise users.
Pros
+

Low cost and full featured shared hosting

+

Professional and hugely configurable VPS plans

+

Helpful ticket and live chat support

+

Powerful cloud hosting
Cons
-

No dedicated hosting

-

Shared hosting speeds fractionally below average

-

No phone support
Why you can trust TechRadar We spend hours testing every product or service we review, so you can be sure you're buying the best. Find out more about how we test.
ScalaHosting is an experienced Dallas-based provider with 15 years of experience in the web hosting business.
ScalaHosting's range includes everything from shared hosting for simple sites, and VPS for more demanding business projects, to custom-built managed clusters (a group of servers handling the same site) with the power to manage even the largest websites.
ScalaHosting shared hosting
ScalaHosting's starter shared hosting plan looks a little basic, with only 20GB storage and support for a single site. But otherwise, it delivers everything we'd expect - free domain, free SSL, free site migration, unlimited bandwidth, a 1-click WordPress installer, live chat and email support (not phone) - and some welcome extras, including remote backups of your sites for the last seven days.
It's reasonably priced, too, at $2.95 a month over three years, $6.95 on renewal.
Upgrading gets you more CPU resources, support for unlimited websites, hacking protection, priority support, and SEO advice to (hopefully) raise your Google ranking. The price jumps to $5.95 a month over three years ($8.95 when you renew), but that's fair for what you're getting.
ScalaHosting only has total of 16 hosting locations, including Amsterdam and Singapore, similar to that of A2 Hosting. Adaxially, all ScalaHosting's shared hosting plans use NVMe storage (which isn't used by many of its competitors). These type of disks are at least ten times faster than a normal SSD.
On the whole, these are quality shared hosting packages, easy to use, with all the key features you'll need, and fairly priced for what you get. A smart choice for hosting newcomers, or for small to medium personal and small business sites where speed isn't critical.
ScalaHosting WordPress hosting
ScalaHosting's WordPress plans look identical to its shared range, with the same features (as we discuss above) for the same price (from $2.95 a month). But that's not necessarily a problem, because there are decent shared plans, and there are some useful WordPress-related features, too.
The company says it will migrate as many sites as you ask for free, for instance. Many providers limit you to one, a few don't offer free migration at all.
ScalaHosting's servers are optimized for WordPress performance, with custom security rules to block '99.9% of the web attacks.'
The support team go beyond the usual server problem-solving to help you with more WordPress-specific issues, such as troubleshooting plugins.
All plans get daily backups covering the last 7 days (something we don't always see with budget WordPress offerings), while malware scans and removal keeps your site and visitors safe.
If you're looking to learn WordPress, or use it to build a small personal or business site, ScalaHosting's range more than covers the basics for a very low price. But if you're more interested in features than rock-bottom prices, WordPress, IONOS and A2 Hosting have powerful specialist plans with more powerful WordPress tools and valuable business and other extras.
ScalaHosting VPS hosting
ScalaHosting's VPS (Virtual Private Server) plans give your website more resources than shared hosting, significantly improving load times, and avoiding the slowdowns you'll often see with shared plans.
Prices look relatively high at $29.95 a month for a 2 CPU core, 4GB RAM, 50GB SSD system, but you're getting a lot for your money. Unmetered bandwidth; free migrations, domain and SSL; daily backups; WordPress backup, cloning and staging; malware and hacking protection; and no need to buy a cPanel license, because the cPanel-compatible SPanel is thrown in.
If the standard four plans don't suit your needs, you can build your own by choosing whatever mix of CPU sores (2-24), RAM (4-128GB) and storage (50GB-2000GB) works best.
There's even the option to host your VPS with Amazon AWS, instead of ScalaHosting. They're more expensive, but have far larger networks and can host your server in data centers around the world.
These aren't plans for casual users or bargain hunters, but if you're working on a heavy-duty project for medium to large or business-critical sites, ScalaHosting almost certainly has a VPS for you.
How fast is ScalaHosting?
We assess website speed by using a tool called GTmetrix to calculate how long it takes to load and display the main content of a page (a figure known technically as Largest Contentful Paint, or LCP). The lower the LCP value is, the faster your site pops up in the browser, and the snappier and more responsive your site feels.
ScalaHosting delivered an LCP of 0.730 seconds. That's fractionally slower than average, but still within reach of big names including GoDaddy (0.667 seconds) and GreenGeeks (0.692 seconds), and much better than budget providers such as Domain.com (1.5 seconds) and iPage (1.6 seconds.) Overall, ScalaHosting's shared hosting delivers decent performance which should cope with small to mid-range personal and business sites.
Reliability is another important element of hosting performance. Your website might download almost instantly, but if it's regularly down, your visitors won't be happy.
We assess reliability by using Uptime.com to check a test website every 5 minutes for 14 days, logging any passes and fails. Scala Hosting's result was easy to calculate because it had no failures, scoring a perfect 100% uptime. That's what we'd expect for a short test, but it's a good start. We've left the Uptime.com test running, too, and will update this review from time to time with longer-term results.
How easy is ScalaHosting to use?
ScalaHosting's web dashboard is clear and intuitive. Log in and your hosting plan is displayed up-front. Common tools are easy to find, often just a click or two away. A 'launch cPanel' button gives you speedy access to cPanel's many hosting management tools, and the company uses the excellent Softaculous as its 1-click WordPress installer, another usability plus. We've installed a lot of test WordPress sites, and Softaculous is faster, more configurable and reliable than anything else.
We did notice a surprising security issue. Although the dashboard's 'launch cPanel' button logs you into cPanel, it doesn't establish an encrypted HTTPS connection. It's HTTP-only, which left our browser displaying a 'not secure' error. If we accessed cPanel via unprotected public Wi-Fi, that may allow others to intercept our communications and perhaps steal sensitive information.
This must be some temporary issue relating to our account, we thought, and opened a support ticket to ask. An agent replied in four minutes, but the news wasn't good. The dashboard automatically uses a URL beginning hydra.vivawebhost.com:2082, and he explained we had to use hydra.vivawebhost.com:2083 to get a secure connection, before adding: 'I will report that to our developers and they will check if this can be fixed so you will be redirected to a secure connection from your client profile as well.'
In other words, while you can securely log into cPanel via other URLs, try it from the dashboard and it creates an insecure connection as standard. Your browser should clearly warn you of the problem, so hopefully users will notice and try a different login route, but that really shouldn't be necessary. Web hosts have access to some very sensitive data, and customers have the right to expect more attention to security details than we see here.
What is ScalaHosting's support like?
ScalaHosting offers 24/7 support via its website, live chat and ticket/ email.
The web knowledgebase is smaller than average but the company makes up for it with its YouTube knowledge channel. For example, the Hosting section has only 304 articles to cover shared, VPS, and reseller hosting, domains, DNS, security, email and more. There is useful content here, but it's mixed with generic 'how to' advice, and a weak search engine can make it tricky to find what you need.
Fortunately, if the website can't help, accessing the support team is quick and easy. Our live chat sessions generally got a reply within a minute, and the agents gave accurate and helpful responses to our test questions.
Using tickets can make more sense for complex problems, and ScalaHosting performed well here, too. Replies were helpful and detailed, and arrived in anything from four to just under 40 minutes.
Final verdict
ScalaHosting's shared plans aren't the fastest we've seen, but they give you plenty of power for your cash, and could work for bargain hunters with personal or small business sites. The real highlight here is the company's professional and highly configurable VPS hosting, which has the power to handle serious business-critical sites.
---
ScalaHosting FAQs
What payment types does ScalaHosting support?
ScalaHosting accepts payments via card, PayPal and bank transfer.
Does ScalaHosting offer refunds?
ScalaHosting has a 30-day money-back guarantee for shared, VPS and reseller hosting, along with cloud servers and (something you won't get with all providers) SSL certificates. Dedicated servers and domain names are not included.
While that's a fairly typical guarantee, there is one catch: it's available for new customers only, which seems a little unfair. If you have one package and buy another, you're not covered by the guarantee.
Does ScalaHosting have uptime guarantee?
ScalaHosting has a 99.9% uptime guarantee. If your server has more than 0.1% unscheduled downtime over a month (around 45 minutes), you'll receive 10% credit on your hosting fees for every further 0.1% your site is unavailable. So that's 10% for 1:30, 20% for 2:!5, up to a 100% credit for a total 8:15 downtime.
Where are ScalaHosting's data centers?
ScalaHosting has its own data centers in the USA (New York, Dallas) and Sofia, Bulgaria, but it also uses Digital Ocean's data centers in Bangalore, London, Singapore, Frankfurt, Amsterdam, San Francisco and Toronto.
That's good news, as the more data centers a host has, the more likely you can choose one near your audience, improving speeds.
Beware, though, you can't choose all of these data centers with every product. We were offered only four locations for our review shared hosting package: Dallas, New York, Europe and India.
What is my ScalaHosting IP address?
Knowing your web server's IP address can be handy when you're pointing a domain managed elsewhere to your web space.
The easiest way to find the address is with cPanel, if it's available on your account.
Log in to the Scala Hosting client area (https://my.scalahosting.com).
Find your hosting product in the My Services list.
Click Manage, Log Into cPanel.
Look to the right, and your server IP address is displayed as 'Shared IP Address' in the General Information box.
(There is no 'General Information' box? Find and click the Server Information link.)
What are ScalaHosting's nameservers?
ScalaHosting's nameservers are:
ns1.scalahosting.com
ns2.scalahosting.com
How do I cancel a ScalaHosting product?
Access your ScalaHosting client area (https://my.scalahosting.com).
Find the plan you'd like to cancel in the My Services list.
Click Manage, Request cancellation.
Choose a reason, decide whether you'd like to cancel the hosting immediately or at the end of the billing period, and click Request Cancellation.
ScalaHosting warns that 'cancellation requests may take up to 7 days to be completed', so if you're looking to avoid the plan automatically renewing, don't leave this until the last minute.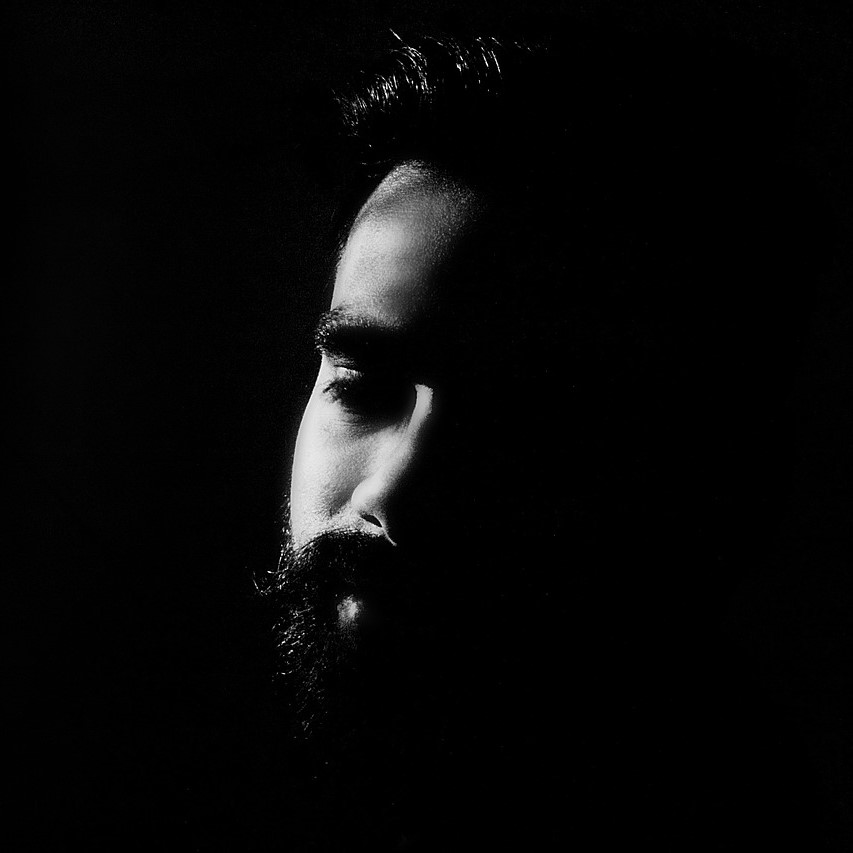 Mike is a lead security reviewer at Future, where he stress-tests VPNs, antivirus and more to find out which services are sure to keep you safe, and which are best avoided. Mike began his career as a lead software developer in the engineering world, where his creations were used by big-name companies from Rolls Royce to British Nuclear Fuels and British Aerospace. The early PC viruses caught Mike's attention, and he developed an interest in analyzing malware, and learning the low-level technical details of how Windows and network security work under the hood.