Best shared hosting plans and services of 2023
We test the best shared hosting to save you money on getting your site online
VERDICT
REASONS TO BUY
REASONS TO AVOID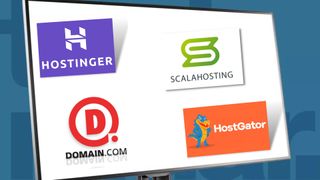 (Image credit: Future)
Every website owner looks for the best web hosting plan in order to run their site cost-effectively. Your site is stored on a web server along with many others, which means everyone shares the server costs and resources and can use a piece of that physical server. A shared hosting plan is popular due to its affordability and ease of use. It is an excellent way to create and maintain a website when you expect little traffic or work with a tight budget. It is also a perfect option for beginners due to its simplicity.
Aside from cheap web hosting as an incentive, shared web hosting generally is the simplest hosting for beginners as web hosts manage the server themselves. We've used and reviewed over 160 web hosting services by signing up using a test account and website and found that although shared hosting is extremely affordable, because you're sharing hardware with others, the performance is usually a bit slower than other hosting services where hardware isn't being shared.
That might be fine for sites which don't have a lot of traffic, but it could be a problem if your bandwidth needs are greater, or reliable and consistent performance is a priority for your website. So, obviously bear all that in mind, but if you do want to go the shared hosting route in an effort to make some serious savings, we have, below, listed the best shared hosting services on the market.
2023's best shared hosting deals
The best shared web hosting services of 2023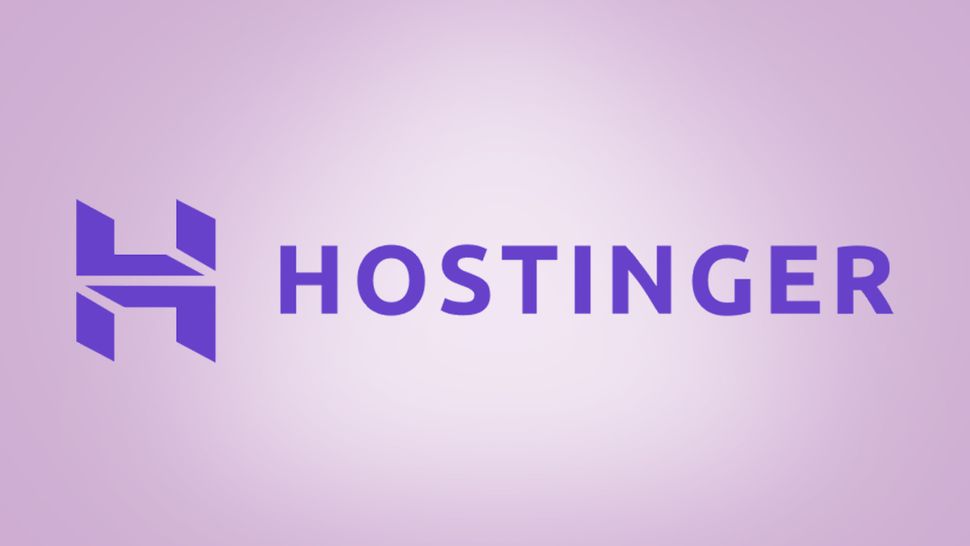 A popular provider, Hostinger somehow manages to delivers plans which combine amongst the longest feature lists in the business, with the lowest of prices.
The Premium plan starts at only $2.99 a month, for instance, but it still gives you a free SSL, 1-click WordPress installation, a website builder, a free domain (with free privacy protection), a malware scanner, Cloudflare-protected nameservers, and can host up to 100 websites and 100 email accounts.
The Single plan supports only one website and drops a few features, but it's even cheaper at $1.99 a month. At the top end of the range, the $3.99 plan delivers four times the processing power and memory for the best possible performance.
There are potential issues, too. All plans have fixed storage limits (50-200Mb), enough for most sites, but maybe a problem if you're planning something huge. And the $1.99 and $2.99 plans only include weekly backups, perhaps unacceptable for regularly updated sites where you can't afford to lose data.
Whatever plan you choose, Hostinger's user-friendly and intuitive control panel walks you through the process of creating email accounts, managing domains and other key tasks. Hostinger's servers are distributed across multiple data centers worldwide, minimizing latency and enhancing the overall user experience. Additionally, 24/7 support is available, and they offer a 99.9% uptime guarantee, ensuring your website remains accessible to users at all times.
Overall, we find Hostinger's shared hosting excellent value for money. But if the service doesn't work for you, you're protected by a no-questions-asked 30-day money-back guarantee.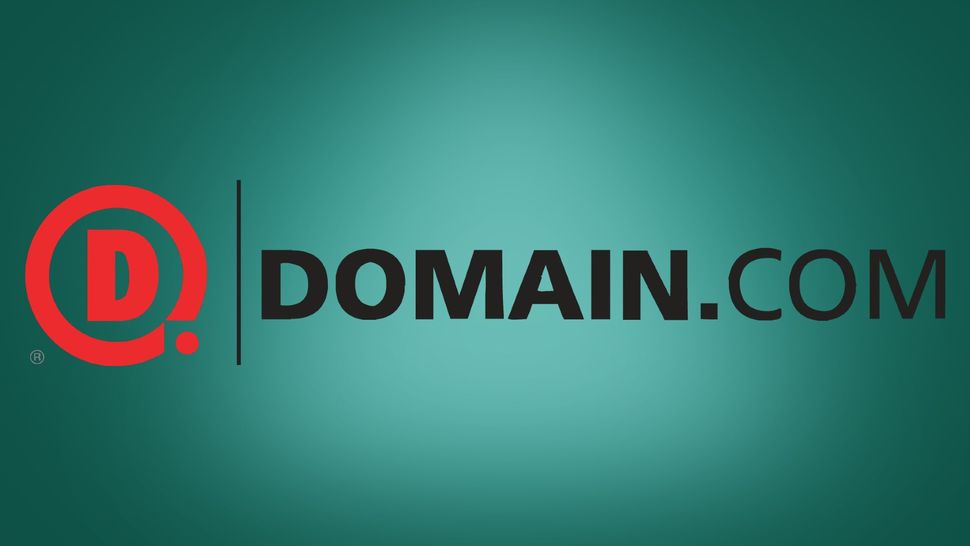 Domain.com is a veteran hosting provider which claims to power 1.2 million websites across the globe, many by its shared hosting services.
The basic shared hosting plan is priced at $3.75 $2.82 per month (when you use the code TECHRADAR at checkout) on an annual contract (unusually, you don't get cheaper prices for longer terms here), and delivers plenty for the money. That includes unlimited storage (for a single website), as well as free Let's Encrypt SSL. Domain.com's customized vDeck control panel is clearly laid out and offers a range of powerful features, and experienced users in particular will have plenty to get their teeth into.
Stepping up to the Deluxe plan gets you support for unlimited sites, and is priced at $6.75 monthly (premium tech support only comes with the tier above that, the Ultra plan). Use the code TECHRADAR at checkout to get 25% off.
Support is good (with a high-quality online knowledge base on tap), even with the cheapest plans, and in our review, we found that Domain.com offered impressive performance levels. While this web host isn't the cheapest out there by any means, what you get is definitely worth paying for, and there's a 30-day money-back guarantee to back up the service too.
Domain.com offers a 99.99% uptime guarantee and 24/7 network monitoring. However, Domain.com's website builder is offered as a different service with three paid plan levels, while other hosting services often include a site builder for free. Besides, no monthly subscription is available, all plans require an annual commitment, and there is no discount for longer-term contracts, unlike other hosting services.
Overall, Domain.com prices are reasonable, and the features, resources, and performance should be able to handle undemanding sites.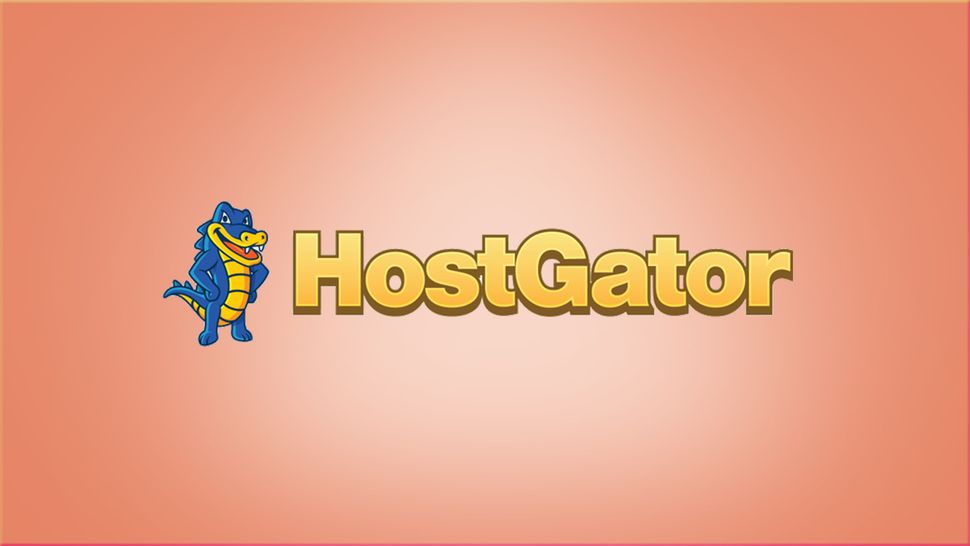 HostGator is a hugely popular provider with a strong range of low-cost but mostly very capable shared hosting plans.
The starter $3.75 a month Hatchling plan only supports a single website with 10GB storage, for instance, but there's also free SSL, a free domain, unmetered bandwidth, unlimited email addresses, 24/7 support via live chat, and more.
Upgrading buys you more resources, support for extra sites, phone as well as chat support, and, with the $6.25 a month Business plan, professional features such as a dedicated IP, an upgrade to a Positive SSL certificate, $500 Google Ad spend match credit, and more.
We noticed one catch: all shared plans only include 'courtesy backups', which means they're not guaranteed to run at any particular time. If you're running any kind of serious site, you'll probably want to purchase an extra backup plan for $2 a month in year one, $4 on renewal.
Customer support is generally pretty good – although it falls down in a few areas, for example the web help forums aren't moderated by the company itself – and we found performance was better than average in terms of site loading times.
Overall, we found HostGator a smart choice for beginners and small businesses, as it's easy to use and gives you plenty for your money. However, if you are unsatisfied, they offer a 30-day money-back guarantee.
As far as quality shared hosting goes, ScalaHosting offers top tier services packed with features that every site needs. ScalaHosting's basic Mini shared hosting plan offers unmetered bandwidth, free SSL certificates, a free 1-click installer, unlimited emails and DBs, NVMe storage (faster than SSD) and daily offsite backups for a single site. Its more advanced plans include a free domain and real-time malware protection for unlimited websites. The most expensive Entry Cloud plan offers the highest levels of speed and security and comes with additional privacy features.
Like Hostinger, ScalaHosting's shared hosting service is great for beginners mainly because of how straightforward it is to set up, all the essential add-ons included, as well as the price. Its more advanced plans include a free domain, and real-time malware protection. ScalaHosting also has a website migration service that comes at no additional cost. You can have all your websites migrated to the new server by picking a date and time that works best for you.
ScalaHosting boasts cutting-edge infrastructure, including SSD storage and LiteSpeed web server technology, ensuring fast and reliable performance. Their SShield security system provides proactive protection against malware and hacking attempts, enhancing website security.
Additionally, ScalaHosting provides a 99.9% uptime guarantee, delivering reliable hosting services worth the investment. The offers are the most affordable when subscribed for a 36-month plan. If you find hosting plans insufficient, you can easily contact their support and take advantage of Anytime Money Back Guarantee for the unused time.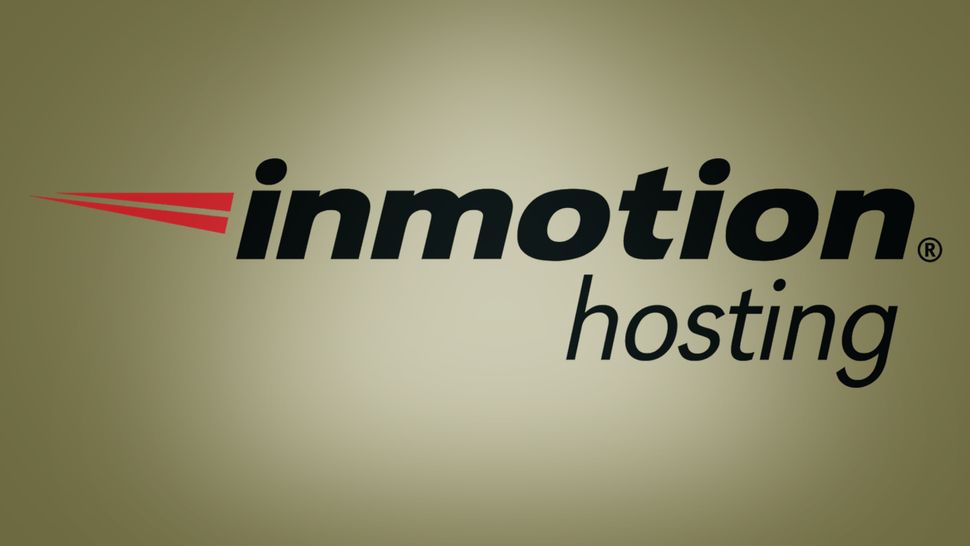 Don't fret that the plans from InMotion are marketed as 'business' products, because this popular web host is applicable to individual users as well as companies. There's a good range of choice here, and shared hosting starts from just $2.29 per month.
What's also good to see is that InMotion incorporates features into its shared hosting plans which other providers charge extra for – like hack and DDoS protection, a system of basic backups, and a WordPress website builder.
Another strong suit here is the way that this web host provides full details of all its services at-a-glance on the website, and makes it easy to compare features, and make your decision when taking the plunge with a subscription.
You also get cPanel and Softaculous-powered hosting, a sterling level of technical support, and in our testing, we found this provider delivered some impressive performance levels when it came to site loading speeds. All in all, there are lots of reasons to go with InMotion, and a 90-day money-back guarantee doesn't hurt, either. InMotion Hosting offers a wide range of hosting solutions. Its user-friendly interface and intuitive control panel make it easy for users to manage their websites and domains efficiently.
InMotion Hosting boasts high-performance servers powered by SSD storage and advanced caching technology, delivering fast and reliable website loading speeds. They also provide a free Content Delivery Network (CDN) integration, optimizing website performance for visitors across the globe. Moreover, InMotion Hosting offers a selection of website builders and one-click installers, simplifying the website creation process for users.
InMotion Hosting offers competitive pricing combined with a comprehensive set of features. With the added value of robust security measures and reliable uptime, InMotion Hosting delivers excellent value for money. Their best shared hosting plans include free SSL certificates, unlimited bandwidth, generous storage, security suite and marketing tools, automated backups, and more. In addition, they provide a 90-day money-back guarantee, demonstrating their confidence in the quality of their services.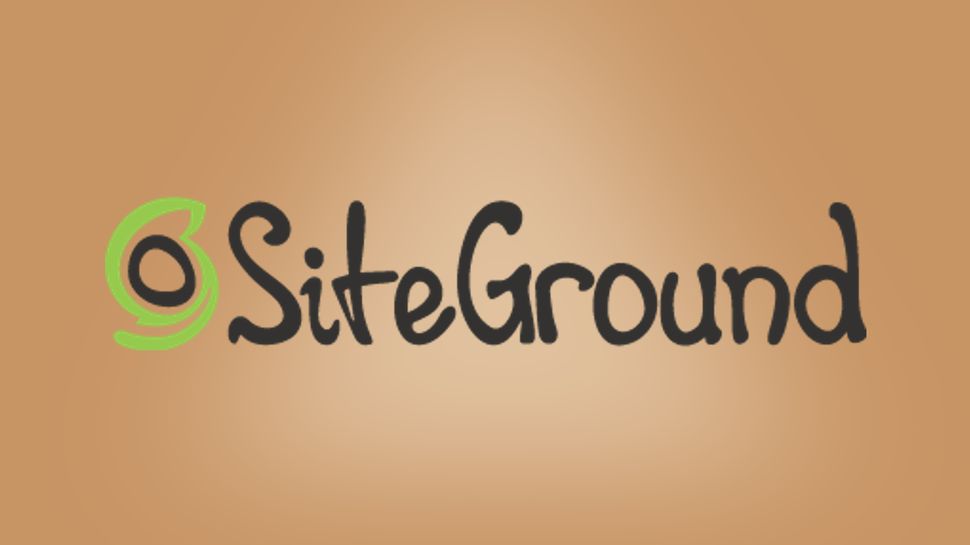 SiteGround offers some low-end shared hosting plans which may cost a little bit more than some budget rivals you'll find on this page, but the upside is that they include all the core features that you'll likely need.
The firm's StartUp account is $3.99 a month initially, and $14.99 for renewal. With that you get unlimited traffic, email accounts and databases, not to mention one-click installation of apps like WordPress. It also bundles features that rival firms often charge for as extras like daily backups or CDN capabilities (Cloudflare).
Prices may seem high, but SiteGround gives you a lot for your money, and its shared and cloud hosting plans could be a smart choice for experienced business users with demanding or high-traffic websites.
StartUp hosting plan supports one website and provides plenty of features: unmetered traffic, free SSL, daily backup, free email, and more. It allows up to 10,000 visits monthly. Advanced plans support unlimited websites and extra web space. GrowBig allows 100,000 and GrowGeek 400,000 visits monthly. Also, backup copies are available on demand; you get 30% faster PHP, and they come with extra features we are sure you will love.
Another nifty touch is the provider's SuperCacher system which caches frequently-accessed data in RAM, aiming to improve site performance. This could certainly help busy websites. Not everything is rosy here, though – for example the basic account limits you to 10GB of web space. Also, website support via the company's knowledgebase is a rather shoddy experience, but there are other avenues of tech support which perform much better.
With free installation of the shopping cart of your choice, you can enjoy free features such as SSL, daily backups, and more to the bundle. A website-building option is also available. WordPress or Weebly is included in all plans.
With prices slightly higher than competitors, SiteGround's shared plans could be a good choice for anyone looking for fast and reliable hosting and is more interested in features and service quality than getting the lowest possible price.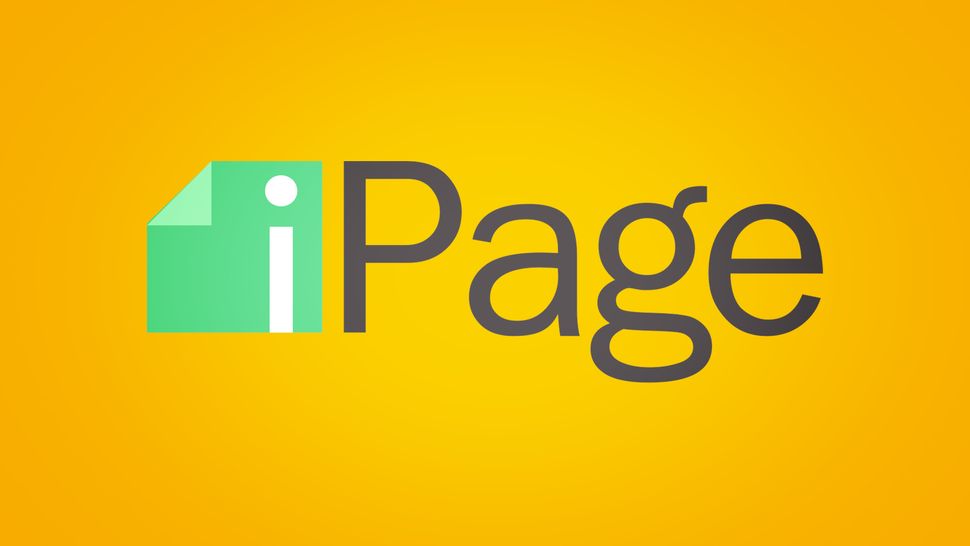 This is a premium outfit with a well-featured 'Essentials' plan which offers a great deal of functionality, and is ideal for those looking to host multiple websites (or those who want plenty of room to grow).
With prices starting from as little as $1.99 per month for the shared hosting basic plan (via an offer at the time of writing), iPage gives you unlimited web space and bandwidth, unlimited email addresses, MySQL databases and even domains.
Not only that, iPage incorporates some very smart extras like a drag-and-drop page builder, with a basic shared SSL certificate thrown in for good measure. This provider also offers good quality tech support via live chat and email (although other support avenues aren't as strong).
Performance levels seems solid, and this is certainly a web host to bear in mind for experienced users who are dealing with large numbers of sites.
For those on a budget or those who merely want to learn the basics, iPage might be a great choice. With just one plan, with prices varying depending on the chosen duration, it is as simple as it gets while boasting a considerable amount of features, such as having no storage or bandwidth limits, the ability to host an unlimited number of websites (which is generous for its price), free SSL, a free domain, a website builder, easy WordPress installation, among others.
While providing a great list of features for $1.99 a month, it has its caveats. It lacks options for those wishing to upgrade in case their site grows, has no backups included in the plan, and can be slow. It offers no free migration and has subpar hosting management tools. When it comes to its interface and control panels, while simple and straightforward to use, we find them somewhat awkward and lacking certain features.
While simple and seriously cheap, we found iPage unsuitable for large business sites and lacking the speed and reliability required by heavy-duty projects. However, if you need a budget option for a small, low-traffic business or personal site, iPage might suit your needs.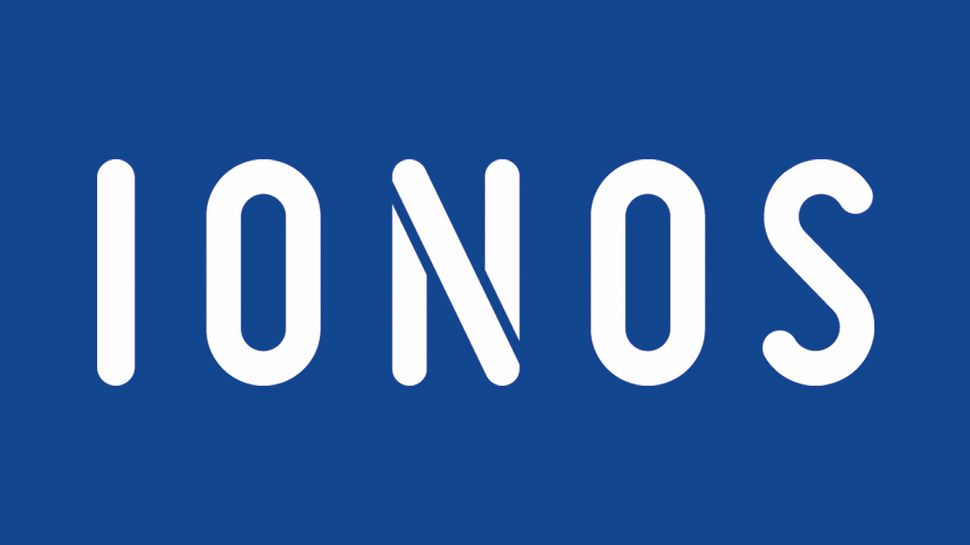 IONOS is a big web hosting player, vying with GoDaddy for world domination, and is the biggest in Europe. Located in Germany, it offers a bewildering array of services with prices starting from $1 per month (for the first year) excluding VAT.
On top of that, this shared hosting provider boasts some smart freebies. They include a free domain, SSL certificates across all plans, free web design software (NetObjects Fusion 2013), 24/7 phone and email support, a graphics archive, a 30-day money-back guarantee, transparent replication (the company calls it geo-redundancy) and a whopping 300Gbps network connectivity.
Also, you get a personal consultant, free of charge, which is a neat touch.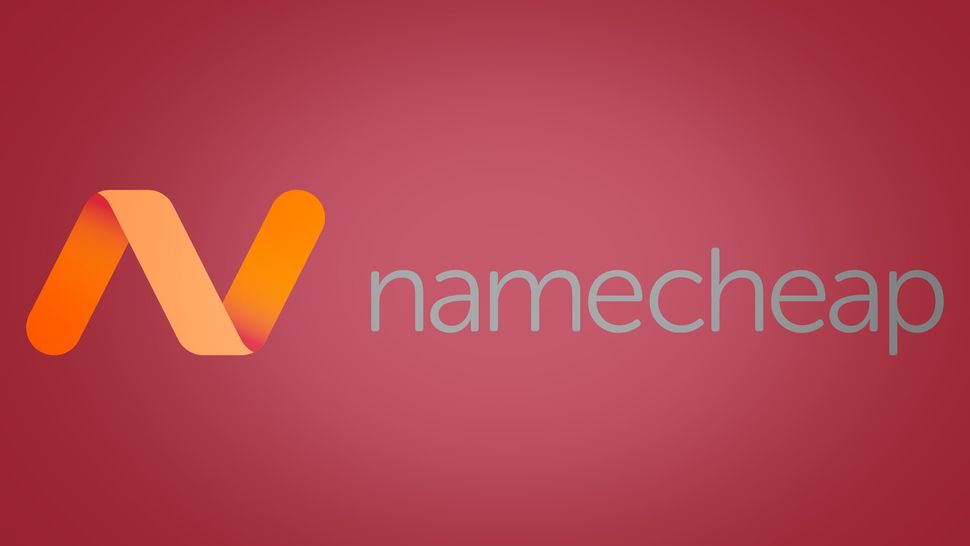 If you want to do web hosting on a budget, then as this provider's name suggests, it aims to be inexpensive. You get some impressive value-for-money with Namecheap, particularly with an initial discount for the first year, and there are some heavyweight plans here.
However, note the starter 'value' plan only gives you 20GB of drive space and 30 email accounts, but you can get that at a price as cheap as $1.44 per month (over a 2-year contract).
As this provider name suggests, Namecheap is popular for its affordability. The basic plan supports hosting three websites, while most providers only allow a single site on their starter shared plan.
All plans come with unmetered bandwidth, a free website builder, domain name and privacy protection, free automatic SSL installation, and 24 hour website migration.
Softaculous app installs, updates, and maintains WordPress and 150+ other apps. cPanel gives you complete website control via your browser. A good set of core features includes a free domain, free migration, unlimited bandwidth, free website builder, and a minimum of twice-weekly backups. With advanced plans, auto-backup is available.
Namecheap offers a 99.9% connectivity guarantee and is a straightforward service to set up, with an initial welcome email pointing you in the right direction for everything you might need (backed up by some impressive FAQs). It also plays host to an excellent searchable knowledge base.
To round things off, testing proved that this company generally offers above average speeds compared to rivals, making this a great hosting provider for those who aren't keen on doing too much damage to their wallet.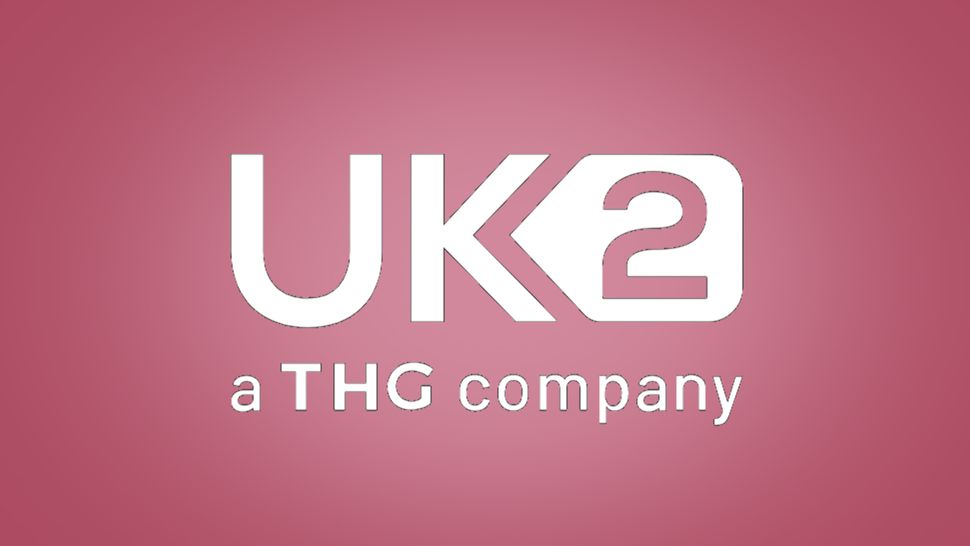 UK2 is a UK-based host headquartered in London. Right now, UK2 offers starting shared hosting package at around $1.35 (£1) for the first month, then $5.5 (£4) per month, excluding VAT. It also offers affordable unlimited packages with unlimited emails, bandwidth, a free SSL certificate (great for improved security and search visibility), a free domain and a dedicated IP.
UK2 is hosting thousands of websites all around the world. They have also registered over a million domains and have 200+ servers located in different parts of the world.
Prospective customers will appreciate the lack of setup fees or hidden charges, the 30-day money-back guarantee, plus 24/7 UK-based phone support on a freephone number and UK-based data centers.
All plans include a great set of features: free domain, unmetered bandwidth, free unlimited Wildcard SSL Certificates, free daily backups, free unlimited 10GB mailboxes, and +400 One-Click Apps. The Starter plan supports one website and provides 10GB storage and 10 databases, while Pro (supports 10 websites) and Enterprise (supports unlimited websites) plans come with unlimited storage and databases.
You also get industry-standard cPanel to manage apps, back-ups, security, and free migration. Additionally, 99.995% uptime is guaranteed. 24/7 UK-based phone support on a freephone number is always at your disposal. UK2 has a partnership with Softaculous. You can find it in the control panel and use its 1-click installation features to quickly set up your chosen platform (WordPress, Drupal, Joomla, etc.).
This is another UK-based provider, and Tsohost also plays the value card, with an entry-level Economy shared hosting plan which starts at $5.30 (£3.99) per month (£0.99/mo for the first year) That plan limits you to 100GB storage and you do get unlimited bandwidth, Let's Encrypt SSL and a hundred mailboxes.
Despite being UK-based, Tsohost has data centers in Europe, Asia, and North America. We like the cPanel and one-click app installs. The most basic Economy plan provides solid basic resources for a single website - Free domain name, 100GB SSD Storage, UnlimitedFlatrate included, 100 Mailboxes, and 512MB Memory. However, only the most expensive Ultimate and Maximum plans will provide free SSL certificates for the first year and support heavy traffic and high-resolution photos and videos. They also come with unlimited storage and more memory.
When you buy the Economy or Deluxe packages, you can claim 50 percent off an SSL certificate for the first year. Unlike the competitors who mainly provide 24/7 support, Tsohost's customer support team is available via live chat between 09:00 and 17:00. Performance levels are also solid, and the company offers a 30-day money-back guarantee.
---
Best shared hosting FAQs
How we test the best shared hosting providers
We test shared hosting using the same method we use to test web hosting in general. We sign up to each service provider and host our test website created by our team of experts.
Once we're in, we test the features on offer, the speed, overall performance, and general ease of use. We also use this to compare each pricing plan to work out if each service is good value for money.
Our experts are well versed on what makes a good shared hosting plan in comparison to what makes a great shared hosting plan.
How to choose the best shared hosting service
When it comes to choosing the right shared hosting plan for you, you firstly need to know what your website's needs are, and check the subscription person for web hosting contracts. Last thing you want is being tied down to a web host for longer or shorter than needed.
It's also imperative to check for server reliability and uptime guarantees, and check what each web hosting provider has to offer when it comes to its refund policy.
Write out your non-negotiables for features a shared web hosting package must have and be aware of what your upgrade options are.
About this guide
Are you a pro? Subscribe to our newsletter
Sign up to the TechRadar Pro newsletter to get all the top news, opinion, features and guidance your business needs to succeed!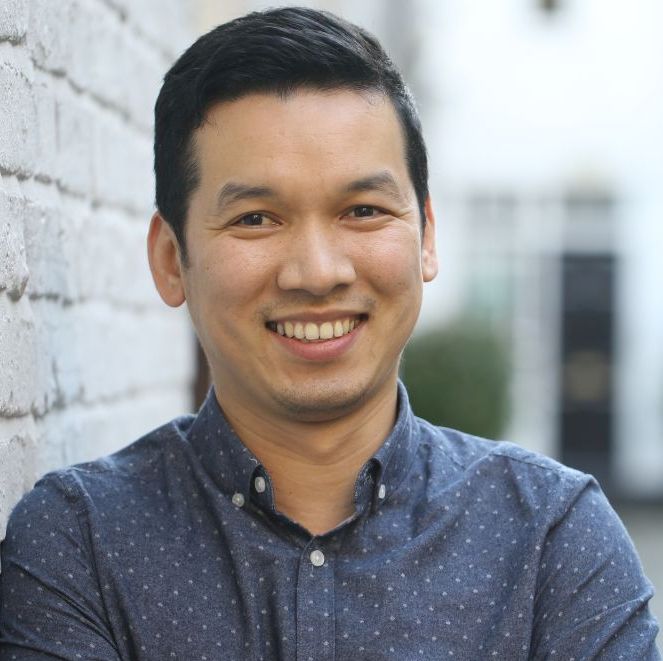 Managing Editor, TechRadar Pro
Désiré has been musing and writing about technology during a career spanning four decades. He dabbled in website builders and web hosting when DHTML and frames were in vogue and started narrating about the impact of technology on society just before the start of the Y2K hysteria at the turn of the last millennium.