Best Linux server distro of 2023
Servers for your home or business servers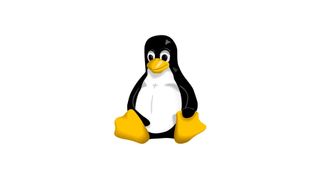 (Image credit: Linux Foundation)
The best Linux server distros make it simple and easy for you to choose the server hosting option that better suits your needs.
While Windows may be the world's most popular Operating System (OS) for desktop PCs, the world's most popular OS for the internet's web servers is Linux.
Usually bundled along with Apache, MySQL, and PHP - and frequently referred to as a LAMP configuration - a wide variety of different Linux distros are used not just for hosting the servers that power the internet but also for the virtual networks behind cloud computing.
Sometimes the choice of which Linux distro you use on your servers is down to personal preference, sometimes market forces, and sometimes due to small advantages a particular distro will have in regards to the core applications to be used, security concerns, or stability issues.
Ultimately, most web users will never notice any difference because the OS works very much in the background, and it will only be the system administrators and IT managers who take notice of which distro of Linux is used.
We've evaluated these distros across many factors, like scalability, security, stability, and support. We also looked at the documentation, ease and duration of server installation, graphical user interface (GUI), and whether there was an active online community for discussions.
Therefore below we list what we think are the best Linux server distros currently available.
Want to learn more about Linux? We've featured the best Linux training providers and online courses.
---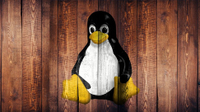 Linux Administration Bootcamp: Go from Beginner to Advanced, $12.99/£11.99 at Udemy
Learn the ropes of two of the most popular Linux distributions in the world, Red Hat Linux & CentOS, and use the in-demand skills to start a career as a Linux Server Admin or Linux Administrator. The course is presented by Jason Cannon, the author of Linux for beginners, and includes around 500 minutes of in-demand video and four downloadable resources.
---
The best Linux server distros of 2023 in full:
Why you can trust TechRadar We spend hours testing every product or service we review, so you can be sure you're buying the best. Find out more about how we test.
Best Linux server distro for scalability
Reasons to buy
+
Long Term Support
+
WireGuard VPN
+
Paid enterprise support
Reasons to avoid
-
No GUI (graphical user interface)
While Ubuntu is best known for bringing desktop Linux to the masses, its server variant is also extremely competitive.
Canonical, the company behind Ubuntu, has developed LTS (Long Term Support) versions of Ubuntu Server, which like the desktop flavor can be updated up to five years after the date of release, saving you the trouble of upgrading your server repeatedly. Canonical also periodically releases versions of Ubuntu Server at the same time as the latest desktop distro.
One of the highlights of more recent releases is the inclusion of the popular virtual private network (VPN) WireGuard, which is now included by default in the Linux kernel starting.
If you're intent on building your own cloud platform, you can also download Ubuntu Cloud Server. Canonical claims that over 55% of OpenStack clouds already run on Ubuntu. For a fee, Canonical will even set up a managed OpenStack cloud for you.
Read our full Ubuntu review.

Great Linux server distro with multi-architectural support
Reasons to buy
+
Focus on stability
+
Long established
+
Exceptionally secure
Reasons to avoid
-
No official support team
Debian is over 20-years-old and in part owes that longevity to the emphasis placed on producing a stable operating system. This is crucial if you want to set up a server as updates can sometimes clash badly with existing software.
There are three branches of Debian, named 'Unstable', 'Testing', and 'Stable'. To become part of the Stable current release, packages must have been reviewed for several months as part of the Testing release. This results in a much more reliable system – but don't expect Debian to incorporate much 'bleeding edge' software as a result.
Debian is available in several variants. You can install Debian over the Internet using the minimal Network Boot Image, which you can use to build your server from the grounds-up. There's also a Cloud Image that you can deploy on any of the supported cloud providers including Amazon EC2, Azure, OpenStack, and others.
Read our full Debian review.

Best Linux server distro for long-term support
Reasons to buy
+
Multiple release models
+
Atomic updates
+
Well documented
OpenSUSE is one of the most underrated server distros. Besides the regular release called Leap, OpenSUSE also produces a rolling release version named Tumbleweed.
Thanks to its stability, many users prefer running servers atop OpenSUSE Leap. The distro is available as a minimal network image that fetches packages from the Internet, as well as a heavier DVD image, which includes all the packages.
The distro doesn't produce a separate image for server installation. Instead its installer offers the option to install a server. Furthermore, you can also easily setup your OpenSUSE server with a read-only root partition and transactional updates by choosing the Transactional Server option.
The highlights of the distro are the YaST Control Center and the Zypper package manager, which will help you with the administration and management of your installation. The distro is also well documented, with adequate avenues of support.
Read our full OpenSUSE review.

4. Fedora Server
Best Linux server distro for fast-moving tech adoption
Reasons to buy
+
Authentication credentials
+
Management toolkit
+
Modular packages
Fedora is a community developed distro that serves as the testbed for the commercial Red Hat Enterprise Linux (RHEL) distro. Fedora Server is a special implementation of the OS that is tailored to help you deploy and manage a server installation either on bare metal or on the cloud.
To that end, the distro produces installation images for 64-bit machines and for ARM servers, as well as a range of images for various cloud environments including Openstack, Vagrant, the Amazon Public Cloud, and many more.
Fedora Server includes FreeIPA, which enables you to manage authentication credentials, access control information and perform auditing from one central location. The highlight of the distro is that it groups certain packages as modules, which are available in streams that you can run across different versions for a consistent environment.

5. CoreOS
Best Linux server distro for running containerized workloads
Reasons to buy
+
Auto-updates
+
Supports multiple cloud platforms
+
Multiple development streams
The second Fedora-labelled distro in our list, Fedora CoreOS is designed specifically to run containers. It describes itself as an automatically-updating, minimal operating system for running containerized workloads securely and at scale.
Red Hat, Fedora's corporate overlords, has been participating in several open source projects that were working for creating container-optimized environments. It acquired CoreOS in 2018 and soon Fedora CoreOS emerged as the purpose-build distro for container deployments.
Fedora CoreOS ships with both docker and podman installed and is available in three different release streams, Stable, Testing and Next. All streams release various images. Besides the images for bare metal and various virtualized environments, you also get cloud launchable images for Amazon Web Services (AWS) and Google Cloud Platform (GCP), along with images for all the popular cloud operators such as Azure, OpenStack, Vultr, DigitalOcean, and more.
---
More Linux server distros to consider
There are a small number of Linux distros commonly used for internet servers, and although we've covered the main contenders above, there are a couple more definitely worth considering according to your circumstances:
Red Hat is the big brother to Fedora and CentOS, designed specifically for commercial deployment in enterprise environments. It's still open source but requires a proprietary license for use. Red Hat have been established for a long time, and while licensing fees might put some people off, a lot of businesses equate that with a guarantee of support, reliability, and quality.
FreeBSD isn't technically Linux as much as a Unix-powered operating system, but will sometimes be offered by hosting companies as a server option in powering a LAMP configuration alongside various Linux distros. While Linux relies on a lot of third-party development for software utilities, FreeBSD comes as a complete set which gives it a reputation for being especially secure and stable.
CloudLinux is a distro of specifically built for virtualized cloud operations to power shared hosting services, by allocating and limiting server resources to each tenant. Additionally, each tenant is partition from each other, in other to create a more secure environment. The result is a hosting platform that has built in redundancy, stability, and security, in order to provide a better hosting environment.
We've featured the best Linux VPN providers.
How to choose the best Linux server distros for you?
To select the best Linux server distro for yourself, you'll first have to consider its complexity, the documentation and support it offers, and whether it has a steep or easy learning curve. If there's an active community for discussion, there's scope to learn more and get help easily. Not all distros have a GUI, so you'll want to check this. You'll also want to look at how secure and stable the distro is, and find out whether it offers an easy out-of-box experience.
The best Linux server distros: How we test
We've installed various Linux server distros to assess their performance and the overall handling experience. We considered the hardware requirements, duration and ease of installation, documentation, and complexity of the learning curve.
We checked the distro's boot-up speed, the stability and security it offered, and whether it had GUIs. We took into account how active the online forums were, how regularly the updates rolled out, and if there was official support available. Lastly, we checked if there were any toolkits included with the distro.
Read more on how we test, rate, and review products on TechRadar.
We've also featured a range of other useful Linux guides, such as What's the best Linux distro for beginners? and 10 of the best Linux distros for privacy fiends and security buffs. We've also featured best Linux laptops as well as How to choose the best Linux distro for laptops.
Are you a pro? Subscribe to our newsletter
Sign up to the TechRadar Pro newsletter to get all the top news, opinion, features and guidance your business needs to succeed!
With almost two decades of writing and reporting on Linux, Mayank Sharma would like everyone to think he's TechRadar Pro's expert on the topic. Of course, he's just as interested in other computing topics, particularly cybersecurity, cloud, containers, and coding.