Best IaaS provider of 2023
Use IaaS to create a customized virtual IT infrastructure to meet your needs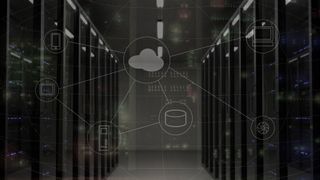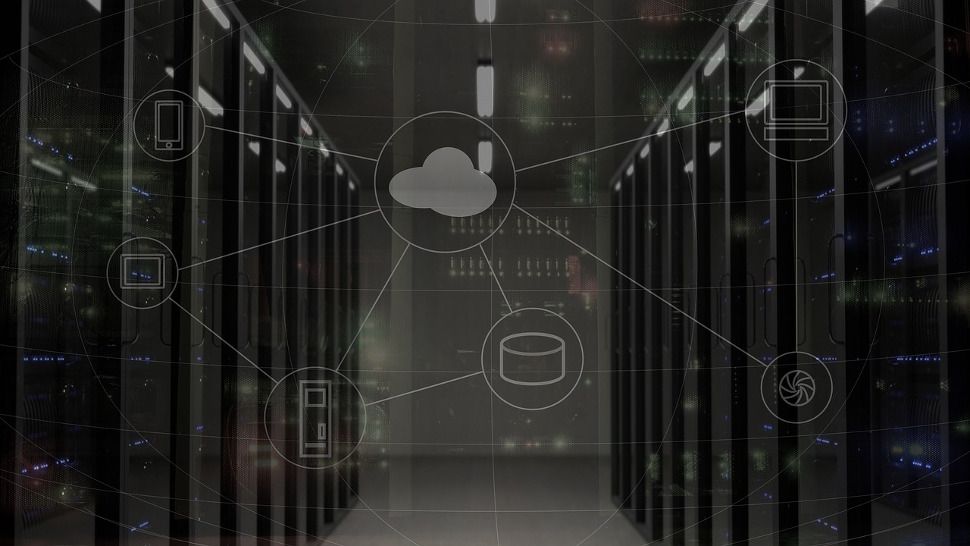 (Image credit: Pixabay)
In the internet's early days, it was much more difficult to build your own web service. You had to buy and maintain your own servers or enter binding long-term contracts with data center operators. This arrangement was inconvenient for most businesses, and the costs were high, meaning people weren't too willing to take risks. However, cloud computing providers changed the game.
Cloud computing platforms operate servers and rent them to customers on demand. There's no need to sign any long-term contract, as you only pay for what you use. Anyone can now host their cloud-based app conveniently and affordably. This arrangement is known as Infrastructure as a Service (IaaS).
You can rent a server from an IaaS provider and run any operating system or application you want on it. You can decide which locations to rent from to ensure proximity to your users, which, in turn, delivers faster speed.
We tested different IaaS providers to identify the best ones. We narrowed our list based on important factors including pricing, features, performance, ease of use, customer support, etc. The platforms we selected have their pros and cons, but are, overall, the best ones you can choose to host your websites and apps.
How to choose an Iaas provider
Why you can trust TechRadar We spend hours testing every product or service we review, so you can be sure you're buying the best. Find out more about how we test.
Cost
Cost is the main consideration when choosing any service. You should choose an IaaS provider that you can afford in the long term to avoid troubles. Different providers have different pricing structures, so study them to identify any potential problems. For instance, some hosts are affordable in the beginning but become costlier as you scale. Always read the fine print to have the full picture of how the pricing works.
Performance and Reliability
Your IaaS provider must be a reliable one. You don't want something that goes down frequently and causes you to lose money. The servers you rent should also deliver solid performance and make your website or online app load as quickly as possible.
The larger the data center network of your cloud provider, the better their reliability and redundancy. Performance depends on what type of servers they use and the proximity to your users.
Customer Support
Nothing is perfect including IaaS providers. Things can go wrong at any time, and you'll likely need customer support. You should be able to contact a human support representative from your IaaS host to help you solve your issues. The host should also provide complementary support resources such as FAQs, user guides, video tutorials, and extensive documentation.
We've also highlighted the best business intelligence tools.
---
1. Google Compute Engine
Best for performance
Reasons to buy
+
High performance
+
Cost-effective
+
Proactive backup system
Google is the tech giant best known for its eponymous search engine. However, it has many other products, including the Google Cloud system. Compute Engine is an IaaS service offered as part of Google Cloud. It lets you deploy and run virtual machines on Google's powerful data center infrastructure.
You can easily create and manage your fleet of virtual machines via Google Compute Engine; the machines ran either run the Windows or Linux operating system. You can live-migrate virtual machines between different hosts without rebooting, meaning your applications will continue running even while the system needs maintenance.
You can create Confidential virtual machines that encrypt data while in use. Google says the Confidential VMs don't compromise on performance despite the additional encryption. You can spin up VMs with up to 11.5 TB of RAM and 60 virtual centralized processing units (vCPUs), signaling Google Cloud's high performance.
Google Compute Engine is known for its very high performance and cost-effectiveness. However, this platform has a steep learning curve, so you might it difficult to use at first.

2. Amazon EC2
Best for redundancy and reliability
Reasons to buy
+
Reliable
+
Scalable
+
Easy to configure
Amazon Web Services (AWS) is the world's biggest cloud computing provider. The company operates over 125 data centers across the globe, delivering fast performance and reliability with this massive server network.
Amazon EC2 allows you to rent virtual computers from AWS to run your applications. You can choose your operating system, storage space, processor, and many other variables. AWS boasts of being the only cloud provider with 400 Gbps Ethernet networking, meaning unprecedented speeds. It's also the first major cloud provider supporting AMD, Intel, and Arm processors, so you can choose the one that best fits
your app.
EC2 is pay-as-you-go, so you only pay for the resources you use. However, the pricing structure isn't straightforward, which makes it difficult to calculate what your final costs will be. AWS is known for being affordable at low usage but expensive if you use significant computing resources.
EC2 has advanced security features to keep your sensitive data safe. Overall, it offers one of the broadest feature sets you can find in an IaaS provider; this is an advantage, but means that you may face difficulty navigating through the numerous features. EC2 is infamous for having a complex interface, and you may need to hire dedicated AWS experts that don't come cheap.

3. DigitalOcean
Best for affordability
Reasons to buy
+
Ease to use
+
Easy to customize
+
Affordable
Reasons to avoid
-
Limited features compared to the competition
DigitalOcean is a low-cost cloud computing provider that's ideal for small businesses and individual use. You can rent virtual machines called Droplets and add more when required. The platform promises 99.99% uptime and advanced security features to keep your data safe.
DigitalOcean has very straightforward pricing. Droplets start from $4 per month, which is affordable, and you can deploy them in seconds. You can run any type of app you want with the Droplets.
DigitalOcean also offers Kubernetes clusters starting from $12 per month. You can deploy these clusters without much complexity.
The best thing about DigitalOcean is that it's much more affordable than the competition. It's also very easy to use, with an intuitive interface that you'll likely find easy to navigate. Customer support is great, as often highlighted in user reviews.
However, DigitalOcean doesn't offer as many complex features as you'll find on rivals like Compute Engine and Amazon EC2.

4. Azure Virtual Machines
Best for security
Reasons to buy
+
Scalable
+
Vast storage options
+
Very secure
Azure is a cloud computing service offered by Microsoft, the tech giant best known for its Windows operating system. Azure is the second-biggest cloud provider after AWS, with a network of over 100 data centers globally.
You can rent virtual machines on Azure running either the Windows or Linux operating system. You can deploy different types of software on these servers, e.g., SQL server, and SAP ERP.
Azure has very advanced security to protect you from malicious threats and guarantee secure network traffic. It has thousands of cybersecurity experts constantly identifying and thwarting potential threats.
This platform is very scalable. You can start from one virtual machine and go as high as you want as long as you pay. Azure virtual machines are known to be affordable, especially at a high scale. It's pay-as-you-go, so you only pay for the resources you consume, just like with other cloud providers.
A major complaint about Azure is that it has a pretty complex interface. There's a steep learning curve, but you can get used to it with time.

5. Linode
Best for Linux servers
Reasons to buy
+
Great customer support
+
Value for money
Linode is a cloud hosting provider focused on Linux-powered virtual machines. You can rent powerful CPUs and servers running the Linux operating system, which is preferable for some people.
This platform is self-serve, so you can easily sign up and spin up the servers you need. You can rent CPUs with different levels of storage, RAM, and capacity. For instance, you can rent CPUs that need to be up throughout the day.
The virtual machines you rent can be dedicated or shared. The former is more expensive but gives better performance and speed. The latter is slower but still reliable to run your applications.
Linode is very secure, with bundled distributed denial of service (DDOS) protection and cloud firewalls. You can access many other extra features such as the Domain Name System (DNS) manager and a cloud management app.
Linode offers great value for money and has excellent customer support, as user reviews often point out. The drawback is that it's limited to Linux and doesn't offer as many features as you'll find on rival IaaS providers.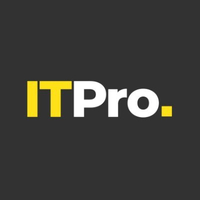 Get the ITPro Newsletter
A daily dose of IT news, reviews, features and insights, straight to your inbox! Sign up for free.
What are the essential features of an IaaS provider?
1. Pay-As-You-Go
The main benefit of IaaS providers is that you don't have to sign any long-term contracts to rent computing resources. You can just select the ones you want and pay as you go. You only pay for what you use, which makes it convenient and more affordable.
2. Scalability
You should be able to scale your computing needs with ease. Your IaaS provider should handle your increasing data storage and computing needs without hassle. You just need to select the additional resources you need and deploy them.
3. Security
You'll be uploading sensitive data to your IaaS provider, so it should have sophisticated security features to prevent data leaks and theft. Losing customer data could lead to costly fines and lawsuits and losing sensitive business data could make you lose your competitive advantage.
4. Virtualization
Virtualization means creating virtual versions of computers or servers. One server can host several virtual machines, with each machine acting like its own separate server with distinct features. Your IaaS provider should let you deploy virtualized computing instances to support your app.
More on IaaS
Investing in your own IT infrastructure is a significant cost, regardless as to whether you're a startup or an expanding business.
It's not just the servers, but all aspects of your network that you will need to buy, and for some companies this can be prohibitive to growth. Even worse is that after a few years this hardware will need replacing as an additional cost.
However, advances in cloud computing mean that an alternative that is now available: Infrastructure as a Service (IaaS), in which a supplier already has their own servers and networks, and you simply rent the resources you need.
The big advantage is that pricing is much less than if you bought your own hardware, making it much easier for small companies to set up an extensive and professional IT infrastructure at the fraction of the cost.
Additionally, because you are only paying for what you need, there's no over-spend required for redundant systems, as IaaS is fully scaleable for as and when you need it.
Are you a pro? Subscribe to our newsletter
Sign up to the TechRadar Pro newsletter to get all the top news, opinion, features and guidance your business needs to succeed!
Nate Drake is a tech journalist specializing in cybersecurity and retro tech. He broke out from his cubicle at Apple 6 years ago and now spends his days sipping Earl Grey tea & writing elegant copy.