Best IT infrastructure management service of 2023
Streamline your IT infrastructure processes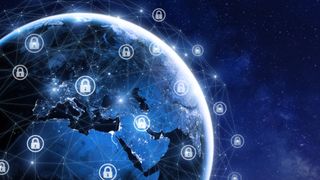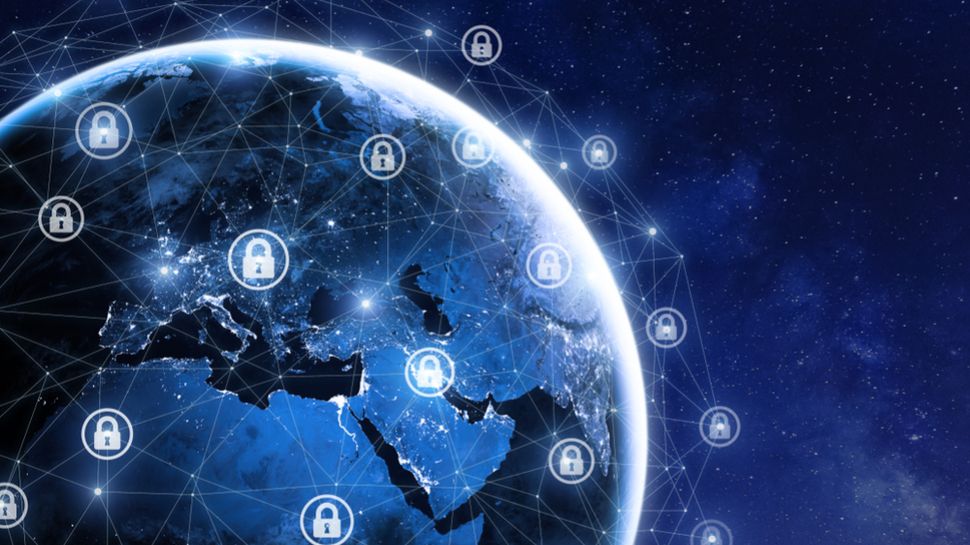 (Image credit: Shutterstock)
Information Technology (IT) is essential to every company's operations. Any organization of a significant size must deal with various forms of digital infrastructure and services. It can be difficult, especially when dealing with hardware aspects such as servers, computers, and networking equipment. IT infrastructure management services make this task easier.
IT infrastructure management platforms allow you to monitor and maintain critical parts of your technological infrastructure. It lets you accurately monitor parts of the infrastructure and detect any problem that arises. Has a server gone down? Is the router not operating as usual? Is a PC refusing to connect to the internet? Etc. These platforms give you real-time updates about your IT components so that you can keep them in good shape. Most importantly, they let you manage these components effectively without compromising their security.
There are many IT infrastructure management services out there, and it can be challenging to select a suitable one for your organization. We decided to make it easy for you by testing different platforms to select the best ones. We narrowed our list based on important factors including features, pricing, customer support, ease of use, and performance. The result is the list of the best five such services that we've compiled.
How to choose an IT infrastructure management service
Why you can trust TechRadar We spend hours testing every product or service we review, so you can be sure you're buying the best. Find out more about how we test.
Cost
Pricing is the first thing to consider when choosing any platform. Different IT infrastructure management services have different costs, and you need to pick one that suits your budget. Pricing usually depends on how many devices your organization operates and its custom technical infrastructure.
You should estimate beforehand what you expect to pay and ensure it's a price you can afford in the long term. Always read the fine print to see if there are any hidden costs, e.g., extra support costs as some software vendors charge.
Customer support
Customer service is another critical aspect of any software platform. You need a platform with a good reputation in this consideration. This way, you can always seek help from knowledgeable support personnel when an inevitable bug or glitch arises. You should also have access to detailed documentation that you can consult when facing any issues.
Ease of use
You need a tool that's easy to understand and navigate. It should have an intuitive interface that your IT staff can easily work around. Any platform that's challenging to use is bound to cause frustration and potentially costly mistakes.
We've also featured the best virtual machine software.
---
1. PagerDuty
Best for incident management
Reasons to buy
+
Effective monitoring and alerting system
+
Mobile app
+
Reliable
Reasons to avoid
-
User interface needs improvement
PagerDuty is an IT infrastructure management platform catering primarily to incident management. It offers an effective real-time alerting and monitoring system for all your IT hardware and software components. You can receive automatic alerts via SMS or push notifications each time a component goes down. You can also receive alerts via email; you'll provide the mobile phone numbers or email addresses to contact when problems occur.
PagerDuty allows you to design an automatic response for IT incidents using a no-code builder. As we've mentioned, you can provide contact information for alerts in case of specific incidents. For example, if a server goes down, you can send alerts to the team in charge of that specific server. If it's networking equipment, you can send alerts to the relevant team. You can set up all these instructions from your PagerDuty dashboard.
The main drawback we observed with PagerDuty is its cluttered user interface. Many customers complain about the interface being confusing to navigate and set up, although they frequently commend PagerDuty's effective incident management system.

2. Datadog
Best for monitoring and analytics
Reasons to buy
+
Intuitive interface
+
Broad features
+
Advanced analytics
Datadog is a popular infrastructure management platform. It's an excellent tool for monitoring servers, applications, databases, or any other IT component that needs monitoring.
Datadog gives you deep visibility into your infrastructure; you can monitor important metrics from a central dashboard. You can use it to monitor rented cloud servers on on-premise data centers.
This platform gives you a full bird's eye view of your IT infrastructure. You can monitor the performance of each component and ensure they're functioning as usual. For example, you can monitor the number of requests per second coming into each server and the request fulfillment or error rates. You can monitor the requests from each geographical region and see how your infrastructure performs for different ones.
Datadog is integrated with over 500 software tools out of the box, and you can monitor thousands of metrics for each component. This platform has an intuitive interface that makes it enjoyable to use. The main drawback is that Datadog is a famously expensive tool; pricing starts from $15 monthly per host.

3. New Relic
Best for user-friendliness
Reasons to buy
+
User-friendly interface
+
Free plan available
+
Real-time alerts
Reasons to avoid
-
Slow performance
-
No on-premise solution
New Relic is best known as a platform for monitoring websites and mobile applications. But it also offers an infrastructure monitoring service that's easy to use.
A good thing about New Relic is that it offers a free albeit limited plan. This free plan lets you collect up to 100 GB of data each month and only supports one account. If you surpass 100 GB on this plan, you'll have to pay $0.30 for each extra GB monthly. You can also add new accounts for between $49 and $99 monthly.
New Relic allows you to monitor your entire IT infrastructure from a central dashboard. You can keep tabs on all your hosts, containers, and virtual machines and track performance metrics for each one. You can visualize the relationships and dependencies between different IT components so that you can detect the root cause of any issues faster.
This platform has integrations with popular cloud computing platforms such as Amazon Web Services (AWS) and Microsoft Azure. It helps you optimize the performance and billing of all your cloud resources. Unfortunately, New Relic doesn't offer an on-premise solution.

4. ConnectWise
Best for IT automation
Reasons to buy
+
Automation features
+
Reliable
+
Advanced analytics
Reasons to avoid
-
Customer support needs improvement
-
Expensive
ConnectWise is a well-known IT remote management platform. This platform is famous for its IT automation features; it comes with pre-loaded scripts to automate many important IT tasks, e.g., software updates. Automation reduces your IT staff's workload and frees up time for them to focus on more important tasks.
ConnectWise supports automatic asset recovery, so you can always track and detect any device connected to your IT network. This feature helps you monitor every device to ensure it's functioning as usual. It also makes it easy to detect any intruding device and eliminate it from your network.
ConnectWise provides an effective incident response management solution. A good thing about this platform is that you can contact external cybersecurity analysts to help you investigate any breaches, although this doesn't come cheap. You'll get formal analysis reports and 30 days of post-incident monitoring to prevent the problem from happening again.
ConnectWise doesn't have standard pricing; you'll have to contact the sales team for a quote. This platform is known to be expensive, which makes it suitable for large organizations with equally large IT budgets.

5. Spiceworks
Best free tool
Spiceworks is best known as an online community where IT professionals collaborate and seek help from each other and is also a marketplace for IT products. This platform offers a free network monitoring tool for its user base. The tool isn't as sophisticated as other rivals on this list, but it does its job well.
You can use Spiceworks' software to monitor critical web applications and services. You'll get an alert any time your web platform goes down so that you can quickly fix it.
The Spiceworks dashboard is easy to install and integrate with your web service. This platform has a user-friendly interface that makes it easy to navigate.
Spiceworks offers additional free IT tools, including a Help Desk solution to manage support tickets, an Inventory solution to scan devices connected to your network, and a tool to track IT contracts. Spiceworks offers direct support to free users, which is a notable advantage. However, it doesn't offer as many infrastructure management features as you'll get with the other services on this list.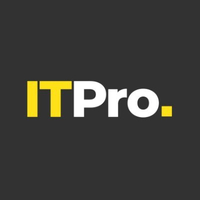 Get the ITPro Newsletter
A daily dose of IT news, reviews, features and insights, straight to your inbox! Sign up for free.
Essential features of an IT Infrastructure Management service
1. Real-Time Monitoring
Your management service should allow you to monitor every IT component in real time. You should be able to look at the state of every device connected to your network from a central dashboard. This way, you can easily identify which device is having any issues, e.g., a server that has gone down or a route that's not resolving to the internet.
You should also be able to receive alerts and notifications when specific issues occur. For example, the platform can automatically ping your mobile phone when a critical server is down.
2. Automation
The platform should enable you to automate some of your important IT maintenance tasks. For example, you should be able to automatically deploy software updates for every server or PC connected to your network. Similarly, you should be able to adjust server loads according to customer demand; this feature ensures your infrastructure is always ready to deliver when there's a traffic spike.
3. Integration
The platform should facilitate seamless integration between your IT and workplace collaboration tools. For example, you can integrate it with Slack so that you'll receive an alert on the app when a critical component is down. Third-party integrations make infrastructure management easier for your IT staff.
More IT infrastructure management services
The best IT infrastructure management services make it simple and easy to manage and administrate IT tasks without compromising security.
This is important, because managing your IT infrastructure can be a challenge. Servers, cloud services, and business applications- working with them as an integrated whole can be complicated, and made worse if you inevitably have legacy software systems running as well.
Then there are infrastructure-specific needs such as APM tools, DevOps, SecOps, as well as general ITSM tools, and CMMS software.
However, there are solutions available that can map your full IT infrastructure to the cloud, allowing you to monitor everything from a single dashboard. This can display everything from the different OS, software versions, and storage use, as well as provide malware protection as part of endpoint security and even monitor energy consumption and costs.
More importantly, a good infrastructure management solution (IMS) will allow you to pinpoint bottlenecks through network monitoring, allowing you to zoom into any code causing errors, allowing you to identify workarounds and solutions. Usually alerts can also be provided in the event of any technical failure, allowing you to react quickly via push notifications, SMS, email, or even automated calls.
It doesn't stop there - why have your IMS work as a standalone? Often integrations are available to enhance team communications, collaboration, and even work with customer relations management software platforms so that you can ensure everyone in the business cycle affected by an issue can be kept updated, and notified once a solution is in place.
Are you a pro? Subscribe to our newsletter
Sign up to the TechRadar Pro newsletter to get all the top news, opinion, features and guidance your business needs to succeed!
Stefan has always been a lover of tech. He graduated with an MSc in geological engineering but soon discovered he had a knack for writing instead. So he decided to combine his newfound and life-long passions to become a technology writer. As a freelance content writer, Stefan can break down complex technological topics, making them easily digestible for the lay audience.