Businesses today have a plethora of digital tools at their disposal. There is the best CRM software, the best password managers, the best cloud storage solutions and much more to consider. And this includes the best client management software.
Client management software describes a tool that monitors and analyses your client interactions. It can help with managing sales, simplifying operations, and arranging more targeted customer conversations.
Enterprises may find some overlap with the best contact management software on the market but these tools are usually more focused on internal comms. A client management system is designed to look after your existing clients in the best possible way. And given research has shown that just 20% of an organization's present clients are responsible for 80% of its future revenue, looking after clients is essential to business success.
In this buying guide, we'll outline the best client management software on the market today and their individual strengths and weaknesses. Whether you're a multinational or a start-up, we're here to inform you of the best tools to keep your clients happy. Keep reading to find out more.
We've also listed the best business networking apps.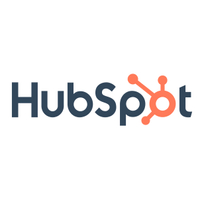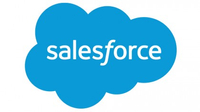 ---
Best client management software of 2023 in full
Why you can trust TechRadar We spend hours testing every product or service we review, so you can be sure you're buying the best. Find out more about how we test.

Salesforce Cloud CRM is a fantastic piece of software for client management. Although as a CRM, it has a wide range of functionality, including a huge number of integrations, one of the areas where it truly shines is in terms of managing your communications with existing clients.
In terms of contact management, Salesforce provides a clear overview of your clients, including activity history, key contacts, customer communications, and internal account discussions. It's easy to access important customer data, such as their communication history, so you can gain a complete picture of every client.
It's also easy to pull in relevant social data from the likes of LinkedIn and Facebook, so your company can gauge customer sentiment. The Salesforce CRM also recognises that we now live in a mobile-first world and business can be conducted anywhere. That's why Salesforce Cloud CRM is accompanied by the Salesforce Mobile App, which means you can quickly access important data before you enter a client meeting - wherever you are.
Read our full Salesforce Sales Cloud CRM review here.

Although Bitrix24 may be outlined as a CRM tool, it also doubles as a fantastic piece of client management software. The solution is a well-designed collaboration tool that is great for communication and project management.
Going much further than lead generation, Bitrix is a useful tool for customer support, making it ideal for client management. The platform comes with its own Customer Contact Center so you can answer client queries and solve problems in real time, whatever channel they come through. Bitrix can also help businesses to set up automated support if needed, and offers help with the creation of company websites or the setting up of a chat network on your homepage.
With AI tools becoming mainstream news thanks to the release of ChatGPT, Bitrix knows that businesses are increasingly expecting AI to play some part in client management. Here, the platform employs AI to help with customer troubleshooting, but if human support is needed, a chatbot can gather the relevant customer information before passing it on to a real-life agent.
Overall, Bitrix24 may have something of a steep learning curve, but once you've got to grips with that it provides great knowledge management, helpdesk, and workflow automation tool that are hugely helpful for businesses looking to improve your client satisfaction levels and retention.
Read our in-depth Bitrix24 CRM review here.

One of the areas where Zoho CRM stands out as a client management tool is its omnichannel approach. This allows firms to engage with clients via whichever medium they prefer, whether that's email, telephone or something else.
In fact, Zoho CRM makes a great effort to be an all-in-one platform. It allows businesses to monitor lead activity and customer buyer preferences, as well as view price lists or documents, without changing applications - everything your company needs for client management is right here.
Given that AI is such a hot topic right now, it should come as little surprise to hear that Zoho offers users its own personal assistance. You won't find ChatGPT levels of intelligence here but personal assistant Zia Voice can retrieve information, update accounts, and help with the generation of performance reports. It's certainly a handy addition that improves Zoho's ease of use.
Although there is no free tier with Zoho CRM, there is a free trial available. Given that the platform is currently used by more than 150,000 businesses across 180 countries, a free trial may be all you need before you're convinced this is the right client management software for you.
Read our in-depth Zoho CRM review here.

Insightly CRM comes with a wide range of features, including workflow automation and integrated project management tools, but one area that is a real strength is client relationships. Insightly has a number of functionalities that help businesses to strengthen their relationships with existing clients, including a relationship-linking tool.
Insightly's relationship linking feature lets users connect different records together, so you can see the relationship between them directly in your CRM. Links are created automatically for the relevant individuals and companies within a given relationship, so your businesses can forge deeper connections. Insightly is also a user-friendly tool that easy to navigate and personalize.
In terms of downsides, Insightly can get a bit expensive for the higher-end tiers but it's in terms of customer support where the platform really lets itself down. While the internal knowledge base does have plenty of information, getting in direct contact with a customer support agent isn't particularly easy. Live support is only available through the premium support plans, so if you haven't stumped up for those, you may be waiting a little while before your customer support query is answered.
Read our in-depth Insightly CRM review here.

The most important point to mention when reviewing Hubspot as a client management tool or, more generally, as a CRM is that it is free. While many client management tools require a subscription fee, Hubspot offers some very useful features without charging a penny.
For instance, users of the free plan can make use of the shared inbox feature to all their incoming email and live chat correspondences in a single place, which makes client communication more streamlined and accessible for the whole team. There's also an option of adding a support form and tracking code to your website so you can monitor what visitors are doing and track interactions with them over time. This is a great way of engaging with your customers and their needs.
But, while the free plan is certainly nice to have, there are limitations. Some of the more advanced features aren't available unless you become a paid subscriber and the financial impact of losing a client could be huge - so it might be financially prudent to make sure you have all the functionalities you need to prioritize client retention.
---
Best of the rest
There are a huge number of client management tools on the market today - and so there's no need to limit yourself to the five listed above. In our opinion, these are the best tools out there right now, but there are several other solutions worthy of your attention.
Other client management solutions that you may want to consider include Nimble, Keap, and Pipedrive. And of course, this is a fast-moving space, with new entrants to the market all the time, and novel features being added to existing solutions.
We've also featured the best project management software.
---
Which client management software is best for you?
Determining the right client management software for your needs isn't necessarily easy. You'll first have to determine exactly what kinds of features you're after - and how much you are willing to pay for them. The size of your company may well determine both and there are client management tools that are designed for small businesses and those that are better suited to multi-national enterprises.
One of the things that businesses should do first, is review their current client management processes. Is your customer retention a problem? Have you received feedback from clients about what you could improve? If so, look at the tools on the market that can plug the gaps in your client relationships. There are plenty of good tools mentioned in this review, so one of them is bound to suit your needs.
How we tested the best client management software
To test for the best client management software we searched for a range of popular options and canvassed opinions from people we know who are already using client management software.
After we'd formed a short list (which was actually quite long), we then tried each platform ourselves. Focus areas included how user-friendly each solution was, as well as the kinds of features available. Although many of the tools we tested had already been reviewed due to them overlapping as CRM platforms, we reviewed each platform again with specific regard to client management.