The best open-source CRM of 2023
Open-source CRM tools let you tap into a community of innovators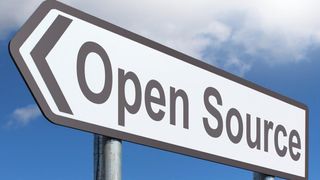 (Image credit: Image Credit: Alpha Stock Images)
Given the many different tools that represent the best CRM software on the market today (as well as the complex functionality on offer) it is understandable if businesses see the solutions as cut-off from their internal operations - as residing in the world of external developers, but for which there's no need to gain a more detailed understanding.
However, the world of open source has changed all that. Open source technologies are those where the source code has been released for free to the wider community. Unlike proprietary solutions, open-source CRMs are free if you host it yourself, although fees are charged if you use external hosting services.
Open-source CRM solutions offer many of the same features that businesses have come to expect from other CRM tools. Lead tracking, sales management, and automation can all be found here, but due to the fact that the source code for open-source CRM tools is available online, they usually offer more customization and flexibility.
This is because any company with the right programming skills can examine and alter the code at the heart of its chosen open-source CRM. Unlike proprietary software, open-source CRM solutions aren't meant to stand as black boxes. Anyone can open them up and take a look inside.
So, whether you're on the lookout for the best cloud CRM software, the best sales CRM, or any other type of CRM, don't disregard open-source tools as an option. Also, don't forget that we've also got buying guides for the best CRMs for small businesses, a guide to CRMs for real estate, and a guide to CRMs for insurance firms.
---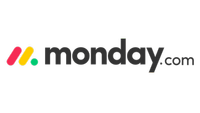 ---
The best open source CRM 2023 in full:
Why you can trust TechRadar We spend hours testing every product or service we review, so you can be sure you're buying the best. Find out more about how we test.
Best sales CRM for simplicity
Specifications
Price:
$10 per user per month
Support:
Email, live chat and request a call
Reasons to buy
+
Automation of sales processes
+
Email integration
+
24/7 support options
+
Choice of plans
Reasons to avoid
-
Three seat minimum
-
Custom automations and integrations limited per month
Monday sales CRM is an easy-to-use CRM software designed to help small-to-medium-sized businesses manage their sales and marketing teams. It has a wide range of features that are designed to help you manage your customer journey. You can customize the software to meet your specific needs. Some of the features include email sync, sending and receiving emails, capturing meeting notes, viewing all communications in one timeline, and more.
Contact management is an essential feature of this CRM software, as it organizes customer and prospect information into one central database, with unlimited contacts. Email templates are also available, saving time as they auto-fill based on your contacts' information. You can also sync your emails, capture notes from meetings, and view them all in one timeline with email sync. The software also supports 2-way Email integration with Google Chrome and Outlook.
Automation is another useful feature. This requires a higher plan than the basic one, which is $14 per seat per month. However, businesses can find value in creating customized workflows to automate administrative tasks and improve communication. The number of actions gets capped at 250 per seat per month unless you upgrade to a higher level.
There are four tiers of Monday CRM: Basic, Standard, Pro, and Enterprise. Each plan has a minimum requirement of 3 seats per plan, making it less attractive for solo users.
There is no free tier available, but you can get a full two week free trial. You can also get an 18% discount on the subscription plan if you pay annually, or you can pay month to month for more flexibility.
Read our full Monday Sales CRM review here.
2. SuiteCRM
The best overall open source CRM
Reasons to buy
+
Easy to customize
+
A lot of features
Reasons to avoid
-
Some integrations lacking
Originally emerging as a fork of SugarCRM's now-defunct open-source version, SuiteCRM has acquired plenty of dedicated followers of its own - and not just those that previously enjoy using SugarCRM,
In terms of features, SuiteCRM offers all the tools that businesses need for sales, marketing, and more, with a number of customization options allowing businesses to design and create an interface that suits their needs. It's easy to craft a real-time dashboard so you can follow various metrics check on project statuses, and access data-based insights.
Aside from the functionality on offer, SuiteCRM has also enjoyed impressive popularity because of how flexible it is. SuiteCRM works on Windows, OS/X, Ubuntu, Android, and iOS operating systems, so it's likely that you'll be able to make the most of SuiteCRM regardless of the device you most commonly use.
SuiteCRM's flexibility is also on show in terms of the wide range of add-ons available, so it's likely that you'll be able to apply it to your project, regardless of complexity. This is also a hugely intuitive CRM, which is easy to use - another factor in its popularity. Ease of use is also not something that is necessarily associated with open source tools, so the fact that the learning curve is not particularly steep is to be welcomed.
Updates for SuiteCRM are also issued pretty frequently so there's less of a need to worry about SuiteCRM becoming out of date. There are some drawbacks - mainly with support and a lack of integrations. But this is still a robust, free open-source tool that is worthwhile for any business that is looking for a new CRM tool and has grown frustrated with the proprietary options on the market.
3. Vtiger
Best for open-source community support
Reasons to buy
+
Responsive support
+
Easy to configure
Reasons to avoid
-
Clunky navigation
-
Mobile app not the best
One of the major advantages of using open-source software is gaining access to the vibrant and extensive open-source community. This is especially noticeable with Vtiger, which has more than 4.5 million downloads on SourceForge, a web service specifically for open-source software. As such, Vtiger has a huge number of developers and users that are familiar with the software, many of which are happy to offer assistance if needed.
In terms of features, Vtiger users will gain access to email marketing functionality, calendar reminders, and automation features. The functionality on offer here will help businesses to track leads, shore up customer relationships, and identify new opportunities. The fact that Gmail integration is included is another nice touch too.
Regarding Vtiger's downsides, the user interface isn't the most intuitive and larger businesses might find that it isn't ideal for bigger client numbers or multiple sales pipelines. It's also worth noting that Vtiger does offer a subscription service as well as an open-source one. So, if you broadly enjoy Vtiger's CRM but don't feel like you have the in-house resources to tinker with its open-source features, this might be a decent option for you.
4. OroCRM
Best for flexibility
Reasons to avoid
-
Some features could be developed further
-
Some initial complexity
Another open-source CRM that is worth your consideration is OroCRM. Based on the Symfony2 PHP framework for web development, OroCRM comes with a range of customer management, reporting, analytics, and other features.
Perhaps most impressively, a number of developers have praised OroCRM for having code that is easy to understand and change. This, after all, is what open-source software should be all about - providing new levels of transparency and adaptability that democratizes the software landscape. That's certainly the case with OroCRM.
Other strengths of OroCRM include the ability to record customer credentials and all communication, which is sure to be hugely beneficial for your sales team. The integration of an anti-spyware module also means that businesses can feel a little more at ease about storing their customers' sensitive information. Integration with third-party applications is also straightforward, including Zendesk, MailChimp, and many others.
Because OroCRM is so open about its coding, it also offers businesses the option of creating their own bespoke white-label CRM built on OroCRM. This allows businesses to create a unique CRM tool without having access to expert in-house development personnel. Many of the most popular CRM component are available out-of-the-box, but there's no end to the number of customizations on offer. Everything is customizable whether you're a business or a value-add reseller.
5. YetiForce
Best for contact management
Reasons to buy
+
Great contact management functionality
+
Good integrations
Reasons to avoid
-
A lack of documentation
-
Updates a bit slow in coming
First of all, YetiForce doesn't claim to be an open-source CRM that is geared towards the novice user. Some individuals have complained that tutorials and manuals are limited at best and some functionality could be developed further. However, if businesses have a fair deal of tech expertise at their disposal, they'll find that YetiForce is a fantastic open-source CRM.
Forked from Vtiger originally, YetiForce has developed into a distinct CRM tool thanks to extensive community development. There is also the option of paying for additional support and hosting capabilities. If that doesn't appeal, ongoing refinement is constantly being offered via the YetiForce open-source community.
Data is displayed in real-time, with the CRM boasting a number of different widgets, from a calendar to lead tracking, so there is plenty of flexibility on offer - especially as users can even create their own widget. The amount of customization may be daunting for some teams but as long as you have access to some developer expertise - either internally or from third-party support, you should be fine.
YetiForce works particularly well as a piece of contact management software. Organized around six different modules, YetiForce's contact management functionality lets organizations manage their Leads, Accounts, Partners, Vendors, Competition, and Contacts. These modules can also be integrated with third-party tools , so you can manage all you data and communications from a single platform.
With its beautiful design, YetiForce has plenty to entice users. So although you do need a but of expertise to get the most from this CRM, once you get to grips with the platform, you can enjoy a holistic open-source CRM that is well-designed and well-functioning.
6. EspoCRM
Best for detailed documentation
Reasons to buy
+
Intuitive
+
Detailed documentation available
Reasons to avoid
-
No mobile app
-
Customization can be challenging
There's no doubt that opting for a self-hosted open-source CRM brings with it a number of advantages. There's much more freedom to be had from this approach - but also a lot more responsibility. Fortunately, EspoCRM offers some extremely helpful documentation so you won't feel like you're on your own if this is the approach you opt for.
This documentation covers everything from sales automation to inventory management. There's detailed lead tracking functionality on offer, contact management, and a social stream that allows your entire team to follow a particular customer record.
There's also some robust analytics functionality included with EspoCRM. Users can generate two kinds of reports (List and Grid), with all reports available for display on the dashboard or export to Microsoft Excel.
As well as its detailed documentation, EspoCRM offers excellent paid support but more minor issues can usually be solved via the customer portal free of charge. And, as with other open-source CRM tools, the community is also on hand to help.
Which open source CRM is right for you?
First of all, businesses have to decide whether open-source tools are right for them. There are undoubted benefits, but it's understandable if businesses would rather forego the hassle and simply opt for a proprietary solution.
If you have decided that open-source is the way to go, some tools are more accessible than others. Do your research and seek out the advice of the open-source community. They are a great resource and should help you decide on the right CRM.
Are you a pro? Subscribe to our newsletter
Sign up to the TechRadar Pro newsletter to get all the top news, opinion, features and guidance your business needs to succeed!
Barclay has been writing about technology for a decade, starting out as a freelancer with ITProPortal covering everything from London's start-up scene to comparisons of the best cloud storage services. After that, he spent some time as the managing editor of an online outlet focusing on cloud computing, furthering his interest in virtualization, Big Data, and the Internet of Things.