The best insurance CRM of 2023
These CRM tools can take your insurance firm to the next level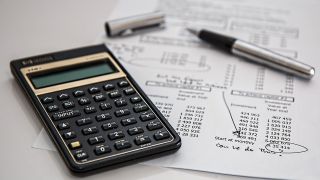 (Image credit: Pixabay)
There are many industries that stand to benefit from CRM software - and one of them is certainly the insurance sector. The best CRM software supports sales management, tracks customer relationships, and streamlines marketing - all things that can be applied to the insurance industry.
Unlike more general-purpose cloud CRM software, the best insurance CRM software includes many features that help with meeting various industry-specific needs. For instance, customer relationships are extremely important for insurance agents who must find the right balance of engagement, without coming across as either pushy or disinterested.
In addition, many insurance agents do not work in isolation. Collaboration is vital and can help drive productivity and revenue at insurance firms. Of course, we now live in a world where remote or hybrid work is commonplace. This means that flexibility is also a key component of the best insurance CRM software, enabling agents to work from inside or outside the office.
In the following guide, we'll explain what to look for from the best insurance CRM tools on the market today. We'll examine a few of the front-runners and their relative strengths and weakness. Furthermore, if you need more information on CRMs, we have also written buying guides on the best sales CRM software, the best CRMs for small businesses, and CRMs for real estate.
---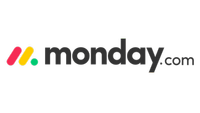 ---
The best insurance CRM 2023 in full:
Why you can trust TechRadar We spend hours testing every product or service we review, so you can be sure you're buying the best. Find out more about how we test.
Best overall insurance CRM
Specifications
Price:
From $25 per user per month
Support:
Email ticketing and phone
Reasons to buy
+
All-in-one functionality
+
Advanced customization
+
30-day free trial
+
Upfront pricing
Reasons to avoid
-
Pricier than the competition
-
No free plan
-
Support requires login
Although Salesforce may not be the cheapest CRM on the market, it continues to prove its worth across thousands of businesses every day. Many of those businesses operate in the insurance sector and have found that Salesforce comes equipped with many of the features that are necessary to gain a competitive edge in a congested market.
First of all, Salesforce provides the means for insurance firms to digitalise their many customer records, allowing them to unlock new efficiencies. In this sense, Salesforce works as one of the best customer database software solutions around, enabling agencies to not simply store customer data but also layer analytics over their records to access new insights.
Through the Salesforce CRM, insurance companies can gain a better understanding of their customer - and a better understanding leads to better experiences. In fact, Salesforce allows businesses to re-organize all elements of their operations around a central dashboard. Using the CRM, insurance firms can automate their payment processes, which can deliver significant payment security benefits. More claims can be processed correctly and with greater levels of efficiency.
In terms of claims management, Salesforce also excels. All the information related to a customer's claims can be stored and accessed through a centralized repository, that is accessible by all the relevant departments. Salesforce's omnichannel approach provides empowers streamlined claims management, providing greater efficiency and transparency for agents and customers.
Overall, Salesforce represents an all-encompassing CRM tool for insurance firms. Claims, policy procurement, and premium quotes can be quickly and efficiently accessed, wherever your agents are working from. There's a reason why Salesforce is the market leader for CRM tools - and it's one that is equally applicable to the insurance sector as any other field.
Read our full Salesforce Service Cloud review.
An easy-to-use sales CRM
Specifications
Price:
From $10 per user per month
Support:
Email, live chat and request a call
Reasons to buy
+
Automation of sales processes
+
Email integration
+
24/7 support options
+
Choice of plans
Reasons to avoid
-
Three seat minimum
-
Custom automations and integrations limited on a monthly basis
If you're looking for a CRM platform that can help you manage your sales and marketing team, Monday Sales CRM is the perfect choice. It's a CRM platform for small to medium-sized enterprises, and it's known for its easy-to-use interface. Monday Sales CRM provides a variety of tools to help you manage your customer journey. It's also flexible, so you can customize it to fit your needs.
Monday Sales CRM offers email synchronization, which lets you send and receive emails, take notes during meetings, and view all communications on one timeline. It also has a core feature called managing contacts, which helps you organize your clients and potential clients into one database, and it supports unlimited contacts. It also has email support, with templates that save you time by automatically filling out personalized emails.
Another great feature is automation. You can create custom workflows to get rid of administrative tasks and improve communication. However, this requires a higher plan than the basic one, which is $14 per seat monthly. Unless you upgrade to the higher plan, you will only be able to do 250 activities per seat monthly.
Monday CRM comes in four tiers including the customizable Enterprise plan, so choose the plan that best fits your needs. Each plan must have at least three seats, which makes it less appealing for a one-person business.
The subscription plan does not come with a free tier, however, individuals are eligible to receive a two-week free trial period. Furthermore, those who pay annually can receive an 18% reduction in the cost of the subscription plan, while those who pay monthly can benefit from a more flexible payment option.
Read our full Monday Sales CRM review here.
Best for boosting sales
Specifications
Price:
From $10 per user per month
Support:
Email and live chat
Reasons to buy
+
Very easy to use
+
Affordable
+
Customizable sales pipelines
Reasons to avoid
-
No free version
-
Reporting needs improvement
-
No phone support
Insurance brokers have to facilitate a streamlined sales process, one that emphasizes the benefits for customers while eliminating friction. Pipedrive stands out as a CRM that achieves this through a host of features so agents can create a dynamic, but simple sales process.
For example, Pipedrive lets insurance sales agents craft their own sales pipeline, either by using a default template or create the stages of your sales pipeline yourself. You can also add deals manually or import details from another piece of software you may be using like Microsoft Excel or a different CRM.
That's great for closing a deal, but what about the potential insurance sales that are at a less developed stage? Pipedrive provides help here too with some helpful lead management features. These include the option of setting automatic reminders so you won't let a potential sale fall through your fingers. As your deals progress, Pipedrive also makes it easy for insurance brokers to update their sales forecasts, providing some added long-term clarity around a broker's expected sales' numbers.
Perhaps the most impressive thing about Pipedrive, however, is its intuitive interface. This is one of the main reasons why the CRM is such a powerful sales enablement too. Users can set colored indicators for each lead, so it is immediately clear where action needs to be taken. You can organize your contacts and leads in such a way that prioritizing your sales process becomes straightforward.
With Pipedrive, it is easier to renew and review customer contracts on time, assign cases and resolve claims quickly, and deliver first-rate customer communications. Automation is also a major part of Pipedrive's offering and lets sales personnel assign policies to the right individuals and create rules. It basically makes your sales process run a lot smoother.
On that note, Pipedrive employs artificial intelligence through its AI-enables Sales Assistance. Here, AI can analyze your sales actions and make suggestions around what you could do to facilitate a more streamlined workflow.
Although it is a little disappointing that there's no free version of Pipedrive, insurance sales agents can make use of a 14-day trial period to help them get to grips with the CRM before committing financially. And if they do decide to sign up, they'll find a reasonably priced CRM starting at $0 per user, per month. More importantly, insurance firms should quickly make that money back and more with the sales boost that Pipedrive can facilitate.
Read our full Pipedrive CRM review.
Best for customization
Specifications
Price:
From $14 per user per month
Reasons to buy
+
Integration with the Zoho suite
+
Social media lead generation
+
Workflow automation and customization
+
Free trial
Reasons to avoid
-
Steep learning curve
-
Limited customer support
-
Lacks free tier
The insurance sectors can be pretty diverse, so brokers need flexibility from their CRM tool to ensure the software solution is adaptable to their products, sales pipelines, and other business tools. Fortunately, Zoho is one of the best CRMs for an insurance provider looking for software that can be customized to suit their needs.
Insurance brokers can amend data fields, adjust their sales pipelines, and edit entire modules to fit their insurance activities. The deep level of customization on offer means sales personnel can add fields to their records, create lead assignment rules, and even adjust the look of the CRM's interface.
As well as the customization, Zoho also excels in terms of its analytics functionality. Here again, customization is possible because you can edit the performance reports that Zoho produces. These reports can be scheduled, produced and presented in any way that the user desires.
Zoho also works well for insurance firms in terms of its integration with other apps - especially those that also fall under the Zoho umbrella. For instance, the Zoho works well with Zoho Invoice and Zoho Campaigns to streamline your insurance projects and sales. Even outside of the suite of other Zoho tools, this CRM works well, happily integrating data from external sources like business cards and social media accounts.
Although there's no free tier available with Zoho CRM, a trial is offered for 15 days, for which you'll just a work email address and a telephone number. Any of Zoho's tiers can be trialled , which is a nice touch, and further evidence of Zoho's flexibility.
Read our full Zoho CRM review.
Best for support
Specifications
Price:
From $19 per user per month
Support:
Phone, live chat, email, and online tickets
Reasons to buy
+
Extremely versatile software packages
+
Great customer support integrations
+
Ability to create your own custom package
Reasons to avoid
-
User interface can be slightly confusing
-
High price tag for advanced plans
Sales generally don't appear out of thin air. They are nurtured from the very first engagement between customer and brand. In the insurance space, where you are asking customers to make an ongoing commitment, nurturing this engagement is particularly important. And before a sale is finalized, any potential customer is just a lead.
Zenedesk is great for tracking the leads that your sales team will eventually close. Pipeline analysis helps with lead progression and detailed analytics helps insurance brokers to drill down into the current state of the customer acquisition journey. There's also detailed sales forecasting functionality to help with planning, sales strategy, and team management.
Zendesk CRM also integrates with your email account and provides smart lists and templates so keeping your prospects updated is more efficient. There's also the potential to incorporate more automation in your sales pipeline, using sales triggers to streamline your workflows.
Although the more advanced plans aren't the cheapest, Zendesk is still a great CRM for insurance firms. And if it helps turn prospects into sales, its price tag will seem more than worth it.
Read our full Zendesk review.
Best for start-ups
Specifications
Pricing:
From $15 per user per month
Support:
Phone and email (Mon-Fri)
Reasons to buy
+
Intuitive, customizable interface
+
Mobile app with voice note features
+
Advanced AI forecasting and insights
Reasons to avoid
-
Lead generation tools only available with Enterprise plan
-
Fewer third-party integrations than competitors
For smaller insurance firms in need of a CRM, Freshsales represents a great choice. It's affordable, comes with a free option, and boasts many of the features that insurance firms require including custom sales dashboards, analytics, lead management, email automation, and sales forecasting.
While Freshsales may not have all the functionality required by a larger insurance broker, this CRM could be exactly what an insurance start-up needs. Plus, the fact that it has a free tier means that firms have nothing to lose in trying out this CRM.
Read our full Freshsales review.
Which insurance CRM is right for you?
It can be difficult to convince prospects that they should commit financially to an insurance scheme. It can be even harder to convince them that your agency is the right one to go with. CRM solutions could be just what your insurance firm needs. They provide helpful reminders to ensure you don't miss out on a potential sale and analytics to analyze your customers' needs. Fortunately, there are a number of impressive insurance CRMs out there today. So, whether you're a multi-national agency or a start-up, there's bound to be a CRM tool that's right for you.
Are you a pro? Subscribe to our newsletter
Sign up to the TechRadar Pro newsletter to get all the top news, opinion, features and guidance your business needs to succeed!
Barclay has been writing about technology for a decade, starting out as a freelancer with ITProPortal covering everything from London's start-up scene to comparisons of the best cloud storage services. After that, he spent some time as the managing editor of an online outlet focusing on cloud computing, furthering his interest in virtualization, Big Data, and the Internet of Things.