The best customer database software of 2023
Customer database software comes in various forms, integrated in many modern CRMs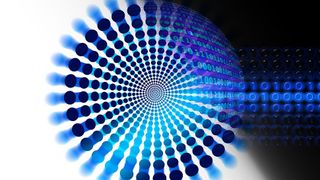 (Image credit: Pixabay)
The customer may not always be right - but they are always important. For that reason, customer database software is proving to be essential for many businesses, giving them the ability to collect, store, and analyze vast quantities of data and, subsequently, make more informed decisions.
Like the best contact management software, a robust customer database can help organizations to identify market and consumer trends. Today, a huge amount of data is created, stemming from an ever-growing number of sources, whether it's a smartphone, tablet, or desktop computer.
The below guide aims to give businesses a better idea of the strength and weaknesses of some of the best customer database software around today. Many of the tools mentioned are also fully-fledged CRM solutions, with customer database functionality forming just a small part of what they have to offer.
Keep reading to find out how these cloud CRM software solutions can empower your business to make the most out of the customer data available to you. Understanding your customers can be the difference between business success and failure - so there's no time like the present to explore what these customer database tools have to offer.
---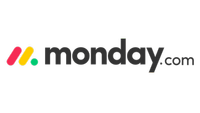 Save 18% on Monday.com with the annual membership. Monday.com is an easy-to-use and customizable work management platform, enabling teams of all sizes to plan, manage and centralize work. Get started now and boost your team's communication and productivity.
Preferred partner (What does this mean?)
---
The best customer database software 2023 in full:
Why you can trust TechRadar We spend hours testing every product or service we review, so you can be sure you're buying the best. Find out more about how we test.
Best overall customer database software
Specifications
Price:
From $45 per two users/mo
Support:
Live chat, phone, online meeting
Reasons to buy
+
Powerful free CRM core
+
Website marketing integrations, including ad management
+
Free tier
+
Annual payment discounts
Reasons to avoid
-
Marketing contacts limited to 2,000 on non-enterprise plans
-
Limited reporting functionality
-
Expensive beyond the free tier
There's no other way of saying it, Hubspot is a brilliant piece of customer database software - and a hugely affordable one too. Although there are paid plans available, many users will focus on the free package, which is one of the more generous on the market.
If you want to manage customer relationships, Hubspot has all the functionality required to safely store customer and client data and apply analytics so your employees can view clear reports that show potential leads and the right marketing channels to reach them. Hubspot also comes with a customer ticket management system alongside your customer records. It means businesses can view a complete ticketing history for their customers so they can identify issues quickly and resolve them.
One of the most important things for any customer database software is providing a centralized place to view the relevant data. As cloud computing has given businesses (and customers) more freedom to live and work from all over the world, engagements have naturally become more fragmented. Hubsport recognizes this and allows firms to store a wide range of customer information, from contact details to company information and communication history as part of a single, unified database.
Hubspot's database comes with contact details for approximately 20 million businesses from around the world, so there's a decent chance that the information you are looking for will be contained within it. This will eliminate a lot of the manual work that can act as a real drain on productivity for a lot of employees. Records can be automatically populated, so your staff can concentrate on adding value.
Read our full HubSpot CRM review.

Best for e-commerce firms
Specifications
Price:
From $49 per user per month
Support:
Email, live chat, and Telephone
Reasons to buy
+
Supports unlimited contacts
+
Free version available
+
Multi-channel communication
Reasons to avoid
-
Steep learning curve
-
UI needs improvement
One of the industries most in need of customer database software is e-commerce - and the solution that businesses should probably opt for is Bitrix24. With its unlimited contacts storage and searchable records, Bitrix24 provides great support for e-commerce firms looking to improve customer relationships or analyze consumer trends.
Other useful features include customizable pipelines, unlimited leads, and outreach automation. It's also possible to manage marketing campaigns and create landing pages to transform leads into customers.
Bitrix24 boasts an impressive mobile app too, which is extremely useful in the era of hybrid and remote working. The mobile version comes with the same features that you find in the desktop version meaning you can find valuable customer information whenever you're out of the office. Employees on the way to an external meeting are likely to appreciate that.
Although Bitrix is not the most intuitive, with its interface leaving a lot to be desired. While this does create a steep learning curve, Bitrix still has plenty to offer. As well as online storage, Bitrix provides client profiles, CRM access rights, live chat software, and API and native integrations.
All leads can be managed from a central platform too, which means that businesses are less likely to become overwhelmed by the scale of customer records they are keeping. Whether you're a multinational or a start-up, Bitrix24 will provide a clear overview of your customer records, making it easier for you to unlock important insights.
Read our full Bitrix24 review here.

Best for simplicity
Specifications
Price:
From $10 per user per month
Support:
Email, telephone and live chat
Reasons to buy
+
Attractive interface
+
Useful project visualization tools
+
Supports integrations with other platforms
+
Encourages transparency and accountability
Reasons to avoid
-
Expensive if you have a large team
-
Lacks advanced task tracking features
Given the administrative work and complexity that can be involved with keeping customer data, sometimes simplicity is the most important thing. Monday.com is a CRM that boasts a beautiful user interface that helps to keep its many features clear and simple. These features include a project template that supports you when initially setting up your Monday.com account, as well as options for daily task management, departmental planning, and video production.
Monday.com has helped a large number of organizations to simplify their project management by letting managers assign tasks to particular team members. Then, businesses can access a "Timeline" view of all their various projects so they can acquire an instant appraisal of who is working on what and at what stage of completion each task is at.
As keeping things simple is Monday.com's aim, this CRM provides just the basic customer database functionality. There's a spreadsheet-style format that allows users to store data and customize dashboards. It's true that some more advanced functionality is absent, but that's not really what Monday.com is looking to offer.
Prices for Monday.com vary depending on which particular package businesses are looking at. They can choose between Basic, Standard, Pro, and Enterprise, with prices also dependent on the number of user accounts required. This can see costs spiraling for larger firms that require access to the higher-end packages.
However, if you don't need a fully-fledged customer database solution and are just looking for some basic functionality, then Monday.com could be exactly what you're looking for. Its useful visualization tools and attractive design mean this is a solution that is easy to use.
Read our full Monday.com review.

Best AI integration
Specifications
Price:
From $15 per user per month
Support:
Phone and email (Mon-Fri)
Reasons to buy
+
Intuitive, user-friendly interface
+
Strong sales features, including built-in phone
+
Free tier and 21-day free trial for paid tiers
+
Direct support options
Reasons to avoid
-
No business card scanning tool
-
No internet-scraping lead-generation feature
AI is everywhere in the news these days, following the release of ChatGPT but it's easy to forget that the technology has been deployed for a number of years in the world of enterprise technology. One example of this is the way that AI is integrated within Freshsales, which is a CRM that stands out for its customer database functionality.
For a starting price of $15 per user, per month, Freshsales offers AI-based lead scoring, so businesses can access a layer of smart technology on top of their customer record-keeping. In fact, this CRM tool even gives a name to its AI functionality in the form of its personal assistant, Freddy AI. Freshsales also delivers some advanced customizations within both its intuitive mobile and desktop interfaces.
Demonstrating that it isn't happy to jump on the AI bandwagon, Freshsales excels in other areas too. It integrates with a variety of tools, including Microsoft Outlook and Gmail accounts, PayPal Slack, and more. This means its easy to keep track of your customer engagements across multiple channels. What's more, there's also a built-in calling tool that gives you the option of recording your engagements and automatically updating your customer communication records.
Although Freshsales is lacking somewhat when it comes to lead generation tools, it still works well as a customer database and is especially useful for businesses with B2B customers. Any businesses that are thinking of giving Freshsales a try should be aware that there are four pricing plans to choose from. The good news is that the first of these is free, which comes with support at all hours on weekdays.
If businesses require the AI forecasting functionality that really sets Freshsales apart from other customer database solutions, they will need to fork out for the Enterprise plan, but they may decide that this is a price worth paying when they consider the other advanced functionality that is included too.
Read our full Freshsales review to learn more.

Best mobile app
Specifications
Pricing:
From $25 per user per month
Support:
Email ticketing and phone
Reasons to buy
+
All-in-one functionality
+
Advanced customization
+
30-day free trial
+
Upfront pricing
Reasons to avoid
-
Pricier than the competition
-
No free plan
-
Support requires login
Although many modern business tools offer mobile functionality, this doesn't mean that employees are happy working on the smaller screen. Sometimes, it's clear that mobile apps have been viewed as little more than an afterthought by developers, with many features only available when using the desktop version. Fortunately, this isn't the case with Salesforce.
When using the mobile version, it's easy to see why Salesforce is the market leader where CRM tools are concerned. Mobile database access is essential if sa,es teams are to identify leads and close deals when they are away from their desks. Salesforce users will find a mobile version that is just as capable as the desktop app, which is exactly what's needed in the modern, mobile-first world.
Read our full Salesforce Service Cloud review.

Which customer database software is right for you?
When assessing the various customer database software solutions that are on the market today, businesses must ask themselves what they really need. If all they want are some basic database functionality, then it's likely that one of the tools listed above will suit their needs. However, if more advanced features are needed in addition to customer database functionality, then a fully-fledged CRM is probably needed. There are a huge number of these, of course, but many do offer a free trial to allow you gain first-hand experience before you're committed financially
Are you a pro? Subscribe to our newsletter
Sign up to the TechRadar Pro newsletter to get all the top news, opinion, features and guidance your business needs to succeed!
Barclay has been writing about technology for a decade, starting out as a freelancer with ITProPortal covering everything from London's start-up scene to comparisons of the best cloud storage services. After that, he spent some time as the managing editor of an online outlet focusing on cloud computing, furthering his interest in virtualization, Big Data, and the Internet of Things.