Although CRM solutions have evolved to encompass an ever-broadening range of features, there's no getting away from the fact that the best CRM software places a strong emphasis on sales.
Although it may sometimes conjure images of cold callers and blaggers, sales is a skill and one that benefits from digital solutions and a fair deal of data. What's more, a company's sales personnel go a long way in determining whether an organization is successful or not. Without sales, there's no revenue. And without revenue, a business is headed for bankruptcy.
Sales CRM comes equipped with the functionality that businesses need to visualize their sales process with clarity. The best CRM tools provide clear pipelines, lead tracking, email automation, follow-up reminders, and much more. With these tools at their disposal, businesses can modernize their sales pipeline, ensuring that they no longer conduct sales on hunches or gut feelings but on concrete data and analytics.
In the below guide, we highlight some of the best CRM software for sales on the market today. There are a huge number of CRM tools on the market today, so it's important for organizations to weigh up the pros and cons of each available solution. If firms are after some related advice, we also have guides on the best cloud CRM solutions, the best CRMs for small businesses, and the best CRM for real estate.
Today's best CRM deals for SMB and enterprise
Why you can trust TechRadar We spend hours testing every product or service we review, so you can be sure you're buying the best. Find out more about how we test.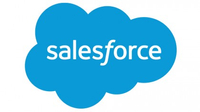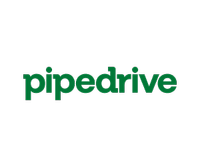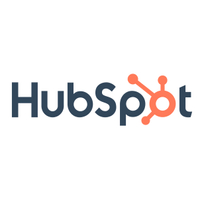 ---
The best sales CRM software of 2023 in full:
Pipedrive may be geared towards small businesses the range of advanced features on offer means it is perfectly suitable for larger firms too. One of the areas where Pipedrive really stands out is in terms of deal management. Pipedrive's easy-to-use interface boasts a default deal pipeline to get you started but there are also a number of customizable options should your company require something more bespoke.
Another of Pipedrive's features is a built-in calendar, which will help sales personnel remain abreast of meetings and tasks. What's more, if your sales team already uses Outlook or Google Calendar to keep track of their tasks, it's easy to carry out a two-way sync. In addition, Pipedrive's calendar lets sales agents suggest meeting times to external clients, and upcoming meetings are clearly flagged by various icons so it's less likely that important meetings will slip through the cracks.
Other useful features include an entire suite of tools dubbed "Leadbooster." While this does cost money, available as an add-on for $39 per month, businesses may find the cost is well worth it due to the functionality it offers, including a live chat module, webforms, and a web scraping tool to help firms identify new clients.
Another highlight is Pipedrive's reporting interface. This lets businesses craft custom reporting dashboards and reports, with all data easily exported to Excel. This means that if your company requires the analytics tools that Microsoft's flagship spreadsheet software has become known for, they are easily applied.
While some users may be disappointed to have to pay an additional fee to access some of Pipedrive's more advanced features, the fact that these are open to all users - regardless of the payment plan they're on - offers more customizability than with many other CRMs. That means that sales teams ca decide for themselves whether these extra features are really needed.
Read our full Pipedrive CRM review.

The market leader, Salesforce is the CRM of choice for thousands of businesses. They are no doubt drawn to its wide range of features and the fact that it works well alongside the many other tools that fall within the Salesforce umbrella.
One thing that businesses may not appreciate is Salesforce's cost. This is certainly not the cheapest CRM on the market, with pricing plans that start from $25 per user, per month when you choose annual pricing. From there, things quickly get more expensive. The Professional plan cost $75 per user, per month, while the Enterprise edition will set you back $150 per user, per month. The biggest firms may even require the Unlimited plan, which comes in at £300 per user, per month.
But just because that Salesforce isn't the most affordable option, doesn't mean that it isn't the right one for your organization. Enterprise firms, in particular, are unlikely to balk at the figures involved and will find a CRM tool that is ideal for selling at scale. For example, it comes with a number of automation features that make it easy for your sales personnel to automate those repetitive, manual tasks that can serve as a real drain on productivity.
The other thing to keep in mind is that Salesforce does offer a 14-day free trial, so if you remain unsure as to whether it's the right CRM for you (or if you have the budget to take it on), you can try before you buy. Because of the price and the fact that Salesforce is perhaps more useful for sales follow-up, smaller firms may find that it's not the ideal fit. But the number of different packages available means they certainly shouldn't discount it either.
Read our full Salesforce Service Cloud review.

Suitable for businesses of all sizes, one of Zoho's main strengths is its easy-to-use interface, which is sure to be warmly welcomed by sales staff who probably already have to use a number of other business tools in their day-to-day work. The modern business typically employs cloud storage tools, productivity software, collaboration solutions, and many other forms of software. At least, with Zoho's CRM, your sales team won't require extensive training to understand how to get the most from it.
Everything is clearly displayed, so users of Zoho CRM can quickly and easily visualize leads within multiple drag-and-drop pipelines. The platform also comes with a built-in business card scanner, so you can use your Android or iOS smartphone to quickly harvest the contact details of your next sales lead. There's no need for long-winded manual input.
Zoho also streamlines sales by allowing business leaders to create bespoke rules that mean you it's faster to assign sales reps to certain accounts based on their characteristics. Automation can also be employed by aligning particular tasks with pipeline changes. When a specified change occurs, the relevant task is automatically triggered - again eliminating manual work.
Unfortunately, there are a couple of features missing here that other sales-focused CRMs offer. This includes individual email tracking and lead notification features that would have been useful, Having said that, Zoho does still have plenty to offer. Businesses can also access more advanced marketing functionality by integrating Zoho Campaigns, a separate product within the Zoho suite. The Enterprise plan even comes with its own Zia Artificial Intelligence assistant. So, there is lots for sales teams to enjoy here - and all of it is clearly presented and easily accessible.
Read our full Zoho CRM review.

If you think the number of different sales CRM tools is a little overwhelming, you might want to prioritize a solution that is both affordable and easy to use. If that's the case, then Capsule CRM could be exactly what you're looking for.
Capsule keeps things simple with its contact management software, which makes it easy for sales personnel to store comprehensive records for your clients, letting you add notes to make follow-ups easier. In addition, you can contact-specific tasks so you can make sure your task management strategy makes total sense. There's also task tracking, so you can schedule tasks, like sending follow-up emails to a lead, based on one another.
Although Capsule may not be extensive enough for all businesses, it performs its job well. The free plan is limited to 250 contacts, which is unlikely to be enough for all but the smallest sales teams, but the interface and integration (Zapier, G Suite, Zendesk, Twitter, and Mailchimp) remain impressive.
Read our full Capsule CRM review.

Insightly really stands out for how well with integrates with other tools on the market. For instance, it integrates with both G Suite and Microsoft Office 365, so there's a good chance that your sales team will be able to quickly integrate their current tools with this CRM. Insightly also comes with a range of business intelligence features, powered by Microsoft Power BI, so you can access some powerful analytics tools to boost your sales performance. And despite the complexity on offer here, all of Insightly's business intelligence tools are incorporated within its dashboards in a clear, simple way.
In total, Insighty offers more than 250 integrations with other business apps, including Slack, Amazon S3, and Adobe. There is no live support, which is disappointing but Insightly still stacks up well in the highly contested world of sales CRMs.
Read our full Insightly CRM review.

Which sales CRM is right for you?
It's essential that you get your sales process right - and so it's equally important that you choose the right sales CRM. For larger businesses, this may mean that scalable platforms like Salesforce are more likely to fit the bill, but there are a range of smaller players worth your attention too. Remember to look carefully at the kinds of features and integrations on offer - as well as the price tag. Weight all that up and you're sure to find the right CRM to supercharge your sales pipelines.