The best small business accounting software makes it simple and easy to manage your business finances and have a clear record of profits and loss.
While there are standalone options for invoicing software and tax software for small businesses, you'll generally find that dedicated accounting platforms will be more comprehensive.
Best small business accounting software: quick menu
The best small business accounting software of 2023 in full:
1. Best all-rounder
2. Best comprehensive
3. Best for extra features
4. Best for multiple users
5. Best for automation
6. Best hassle-free
7. Best value
8. Best simplified
9. Best free accounting software
10. Also consider
11. FAQs
Additionally, while there are some very good paid-for accounting programs around, there are also some great free accounting software solutions out there. While some of these are simply free tiers for paid software, others are freeware programs you can download and use without charge to help with budgeting. There are also time management apps that can integrate for use by consultants or freelancers who have a need to charge by the hour.
These no cost options can be very helpful for start-ups who want to keep their accounts organized without committing to a solution, while also reducing initial costs. Other businesses might simply prefer them because they often allow for a greater control of your data, by running locally on your own machines- rather than on third-party clouds.
The best accounting solution will also integrate with any ecommerce software you're running, regardless of the theme installed.
Below we list the best accounting software currently available on the market, and also include some further options to consider, as you can opt for specific expense tracker apps or even customer accounts.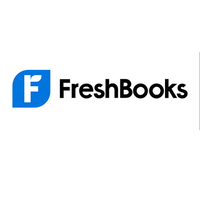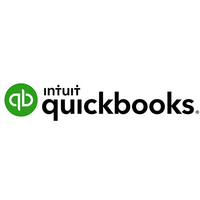 Reader Offer: 14-day free trial
Zoho Books delivers an suite of cloud-based accounting tools that suits a wide variety of businesses. It has a clean and simple interface and a great mobile app. Currently one of the better value packages that easily integrates with other software solutions of the Zoho Suite, like CRM and Expenses.
Preferred partner (What does this mean?)
Get in touch
---
The best accounting software for small business in full:
Best all-rounder
Best all-rounder for small businesses
Specifications
Support:
Phone, online, email
Reasons to buy
+
User-friendly interface
+
Plenty of depth and features
+
Integrates with many popular services
+
30-day free trial
Reasons to avoid
-
Too many features for some
-
Complex features need time
-
More costs for more features
-
No free tier
FreshBooks is a popular cloud-based accounting service designed specifically for small business owners.
The package has plenty of features – invoicing, expense tracking, time tracking, a host of business reports, even an option to take credit card payments – and a straightforward interface aimed at non-accountants ensures you'll be up-and-running right away.
Despite the simplicity, there's real depth here. You can bill in any currency, save time by setting up recurring invoices, allow customers to pay via credit card by checking a box, and even automatically bill their credit card to keep life simple for everyone. Another plus is the ability to turn an estimate into an invoice with ease, which is an enhancement to efficiency and workflow.
There is a choice of four tiers of plans, although no free tier. Rather, there is a 30-day free trial with no credit card requirement, and also there a 90% offer for the first three months. While the lowest tier offers plenty of nice features, such as unlimited expenses and estimates, we are disappointed to see that unlimited invoices are limited to only five clients, and also that adding each user runs an additional $10/month, making this plan suited to only smaller businesses.
If you need more power, the system integrates with many other services, including PayPal, MailChimp, Basecamp, WordPress, Gusto, Zendesk and more.
Management hassles are kept to a minimum. You're able to access and use the system from your desktop or its free iOS and Android apps, and because it's a cloud-based system there's no need to worry about backups.
If this sounds appealing, you can try FreshBooks for 30 days without using a credit card.
Read our full FreshBooks review.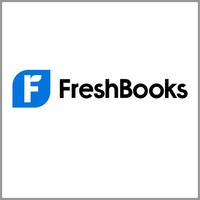 FreshBooks - Best all round accounting software for SMBs
FreshBooks comes packed with great features that allow you to get on top of all your cloud-based accounting and invoicing needs. Business owners will find it easy to use, even if you're short on accountancy or bookkeeping skills. With an intuitive interface and competitive pricing options this accountancy package can also be used from just about any location and via any kind of device. Now with 50% off for 3 months.
Best comprehensive
Most comprehensive accounting software for small business
Specifications
Support:
Phone, online, email
Reasons to buy
+
Even basic plan is well-featured
+
Lots of extras available
+
Free trial
+
Online help portal
Reasons to avoid
-
Several versions
-
Deals change frequently
-
Lots to learn
-
No free tier
QuickBooks is an instantly recognizable name in the world of accountancy and bookkeeping. It's owned by Intuit, which also has other options for small business and large ones too, with a diverse portfolio that includes Turbotax, Mint and Proconnect. QuickBooks also comes in numerous different varieties, from desktop editions through to the hugely popular Online edition.
Depending on your requirements, there is no shortage of options. You can choose from QuickBooks Online, QuickBooks Self-Employed, QuickBooks Online Advanced, QuickBooks Live Bookkeeping, QuickBooks Desktop for Mac, QuickBooks Desktop Pro, QuickBooks Premier and QuickBooks Enterprise. However, it is possible to create a custom package using the help of the QuickBooks team if you need a more bespoke option.
Due to the sheer expanse of QuickBooks-based products it's best to check out the website in order to get the latest update on pricing, versions available and also any deals that Intuit has on this vast range of accounting solutions. While there is no free tier, we like the number of features that QuickBooks has, even on the lowest plan. This includes mileage tracking, receipt capture, free guided setup, and the ability to connect a sales channel. We also appreciate the direct contact available for support via the online support portal.
Read our full QuickBooks review.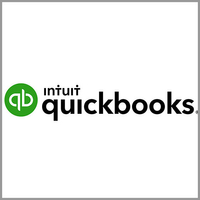 QuickBooks - Best accounting software for all SMB needs
QuickBooks benefits from having the muscle of Intuit behind it, a large software company that has helped it become one of the leading lights in the world of accountancy software. While there's cloud-based convenience there are also variations on the theme, depending on what kind of business accounting needs you have. Small and medium-sized businesses will find it comes bristling with lots of features and there's also 50% off for 3 months.
Best for extra features
Best small business accounting software for extra features
Specifications
Support:
Phone, online, email
Reasons to buy
+
Temptingly cheap Starter plan
+
Excellent mobile apps
+
Fully expandable
+
24/7 support
Reasons to avoid
-
Basic plan has limitations
-
Costs start to add up
-
Limited support options
-
Payroll module is additional cost
Xero might grab your attention with its low-cost Early plan account but look closely and limitations soon become apparent – like being restricted to sending a maximum of five invoices, entering five bills, or reconciling only 20 bank transactions. We think most users will outgrow these limitations far too quickly. Furthermore, to combine it with payroll from Gusto increases the costs further for an additional $40/month making us think we may be better off with another solution that is one price with payroll already integrated.
Still, for those that can live with those restrictions, there are some pluses here. The service offers smart expense tracking and management, optionally on your mobile with Xero's excellent app for Android and iOS. There are dozens of configurable reports, simple budgeting, and no limits at all on additional users or the accountants you might want to access the data. It also a snap to capture bills and receipts with Hubdoc, and we like the included 24/7 support available online.
On the topic of support, we should mention that it is essentially a self help knowledge database, along with a support portal. We disappointingly did not find more options for direct support, such as chat, a phone number, or direct email address.
If these invoice, bank or billing limitations are are an issue then the Xero Growing plan looks like a better deal. It's a lot more money, but you can issue as many invoices and enter as many bills as you like without worrying about these artificial restrictions.
Xero offers plenty of functionality for any small business, including a handy "convert your QuickBooks files" service to help you get started, and it's certainly easy to use. But if you don't quite need all that power, there's better value to be had elsewhere.
Read our full Xero review.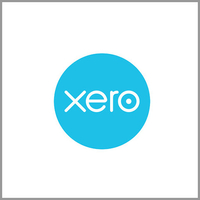 Xero - Best SMB accounting software for extra features
Xero has built up its cloud-accounting services substantially in recent years and how has an easy to use package that can be tailored to suit the needs of small business owners, accountants and bookkeepers alike. Central to its universal appeal is a simplistic dashboard design that lets multiple users makes use of its many and varied features and functions. The accountancy package is additional appealing thanks to several extra features that include expense and project tracking. Start a 30-day free trial.
Best for multiple users
Best small business accounting solution for multiple users
Specifications
Support:
Phone, online, email
Reasons to buy
+
Good value proposition
+
Neatly presented and easy-to-use
+
Impressive customer support
+
Free 1 month trial
Reasons to avoid
-
Basic options quite limited, does not send estimates
-
Paid for means more to learn
-
Steep learning curve
-
Limited direct support options
Sage Accounting makes a good first impression with its clear and gimmick-free pricing. The top Sage Accounting plan offers decent value and there is also a 30-day free trial with no credit card requirement. It offers cross platform support as it is a native cloud based software offering, to be used via any web browser, and connections to Android and iOS apps.
For this, you get modules to manage quotes, invoices, handle and submit VAT online, smart bank feeds and reconciliation, cash flow forecasting, some detailed reports, multiple currency support, project tracking and more, all available from your desktop or via a mobile app.
All this is well presented and generally easy-to-use. If you run into trouble, detailed web help and video tutorials are only a click or two away. We found several options to get support, including a community forum, a knowledge base of articles, year end tips, and even a 'Sage University,' that should help make any newbie comfortable. However, for direct support, the only option was for a chat, and we did not find a direct phone number, support portal or email.
Sage also has a more basic offering called Accounting Start. This doesn't include support for quotes, estimates or vendor bills, and has no cash flow forecasts, but it could be enough for start-ups as well as small businesses. It does support creating and sending invoices, it can create and send invoices, and offers automatic bank reconciliation.
Read our full Sage Accounting review.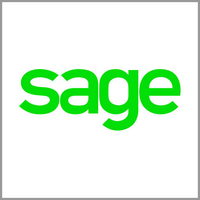 Sage - Best SMB accounting solution for multiple users
Sage delivers a slick but simple to use accountancy package that will appeal to small businesses. The British company has been for 40 years or so, and as a result has evolved its software to suit the needs of a very diverse portfolio of customers. The great thing about this package is its flexibility and can be configured so that multiple users can make use of its many and varied accounting tools. Buy now and save 70%.
Best for automation
Best accounting software with an automated edge
Specifications
Support:
Phone, online, email
Reasons to buy
+
Easy to use
+
Many features and functions
+
Free tier and free trial
+
Choose from six tiers
+
Annual billing for discount
Reasons to avoid
-
Lack of payroll
-
Basic plan limited
-
Single user only on free tier
Zoho Books is just one small part of a much greater business concern based in India that offers all manner of solutions for anyone and everyone's accounting needs. With its clean and simple cloud-based interface Zoho Books makes a great cost-effective option if you're a freelancer, sole trader or someone running a small business.
While the desktop route is a solid one Zoho Books also has an impressive app presence, making it a good mobile bet too. The free plan gets limited to a business with less than $50k in revenue, 2 users (as in yourself and your accountant) and maxes out at a pretty generous 1,000 invoices for the year5 automated workflows. It otherwise does offer plenty of features including a mileage tracker, the ability to import credit card statements, payment reminder automation, and multilingual invoicing, making it more than capable for those that are within the other limits.
Moving up the tiers, the next one is also the most popular package, Standard, which comes with up to 5,000 invoices, 3 users, timesheet and billing and sales tax tracking at a cost of $15/month (paid annually). Professional, the next plan higher, meanwhile, is a full bells-and-whistles experience that offers recurring bills, 5 users, vendor credits, and automatic exchange rates.
The most popular package is Standard, which comes with up to 500 contacts, 3 users and 10 automated workflows. Professional, meanwhile, is a full bells-and-whistles experience that offers 500 contacts, 10 users and 10 automated workflows.
Incidentally, you can pay month to month, but the cost goes up. Zoho does offer additional add-ons for some flexibility in building a plan, such as an additional user for $2.50 monthly, and snail mails for $2/credit. There's also a free 14-day trial available.
Read our full Zoho Books review.