Best ecommerce platforms of 2023: great picks for businesses of all sizes
Best
Contributions from
last updated
We review the best ecommerce platforms for your online store
VERDICT
REASONS TO BUY
REASONS TO AVOID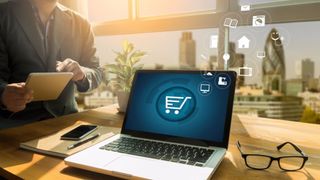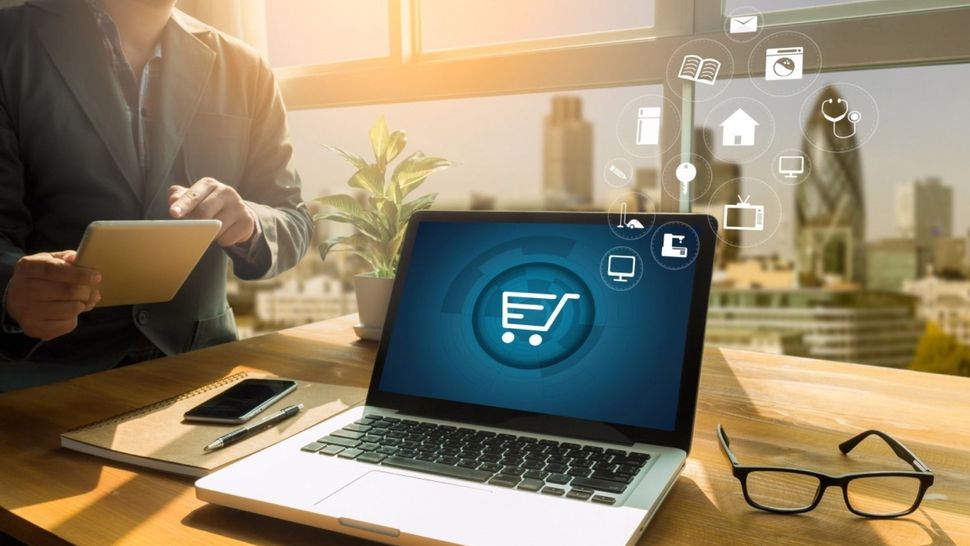 (Image credit: One Photo / Shutterstock)
Best Ecommerce: Quick Menu
The best ecommerce platforms make it simple and easy to set up and maintain an online store. By picking the best ecommerce platform you'll be supplied with all the tools you'll need to simply and swiftly create a captivating and fully functional online store and get a capable support staff to take you through every step of the journey.
However, due to the wide variety of ecommerce platforms and packages on the market, making such a choice can be challenging and confusing. Still, building an ecommerce store (even from scratch) has never been easier – so, if you're thinking about starting your first online store or taking your brick-and-mortar shop online, now is a perfect time.
To help you make the right choice for your business, we test and round up a list of the best ecommerce platforms that cover all the basics (shopping cart software, payment gateways, an easy-to-use editor) and offer enough themes, templates, and customizations to make your store stand out.
We try some of the best ecommerce platforms available on the market, highlight their most noteworthy features, and then consider other ecommerce solutions you might want to check out before making any moves.
Written by
Abigail is a B2B Editor that specializes in web hosting and website builder news, features and reviews at TechRadar Pro. She has been a B2B journalist for more than five years covering a wide range of topics in the technology sector from colocation and cloud to data centers and telecommunications. As a B2B web hosting and website builder editor, Abigail also writes how-to guides and deals for the sector, keeping up to date with the latest trends in the hosting industry. Abigail is also extremely keen on commissioning contributed content from experts in the web hosting and website builder field.
The quick list
We've rounded up our top choices so you can find the best ecommerce platform for your needs in a pinch. Or, scroll down for a more detailed overview of each platform, including strengths and weaknesses and pricing comparison.
Best of the best
1. Wix website builder review (2023)
An amazing yet affordable all-rounder with tons of attractive templates
Best for WordPress
Bluehost Website Builder review
Built on top of WordPress to help you quickly deploy websites
For
Large repository of templates and stock photos
Excellent uptime
Easy switch between Builder and WordPress builder
Against
No email accounts included
No ecommerce store with base plan
No monthly billing
Best for enterprises
An ecommerce platform which gives you more for your business site
The best ecommerce platforms in 2023
Why you can trust TechRadar We spend hours testing every product or service we review, so you can be sure you're buying the best. Find out more about how we test.
Below, you'll find full write-ups of each of the best ecommerce platforms on our list.
The best ecommerce platform overall
Good choice for total beginners and seasoned business people alike
Reasons to buy
+
Built-in support
+
Tons of templates
+
Third-party apps are supported
Reasons to avoid
-
Cannot change templates without starting over
-
Only the most premium plans have ecommerce capabilities
Buy it if
✅ You're looking for built-in SEO tools: If you're hoping to rank high on Google, but don't know where to get started, Wix's built-in SEO tools can take some of the pressure off while giving you tips and tricks.
✅ You want to try it out first for free: The free plan lets you trial the platform and all the tools it has to offer without paying a penny. Unfortunately, this comes at the cost of your site using a Wix domain.
✅ You want a platform that's easy to use: Wix's beginner-friendly approach renders it really easy to use, especially if you tap into its AI-powered tool, Wix ADI.
Don't buy it if
❌ You don't want to pay over the odds for ecommerce: Although there's a free plan, this doesn't offer ecommerce tools; only the most premium options have ecommerce tools.
❌ You're a big business: Larger sites might not find Wix as useful as smaller ventures given Wix doesn't provide unlimited resources with any of its plans.
❌ You're constantly experimenting with your site's look: Wix's templates are useful, but you can swap them out for another once it's set. If you want to change template, you'll have to build your site again from scratch.
The bottom line
🌐 Wix is one of the best site builders and worth checking out, despite the fact it's not perfect. It has something for everyone – whether you're launching a blog or a professional site to promote your business, but larger sites may wish to look elsewhere. ★★★★½
What you need to know:
Wix is a beginner-oriented website builder and an all-in-one tool that'll equip you with everything you'll ever need to build a beautiful website. It comes in the package with a web hosting service and a domain name, free or paid.
Plans and pricing:
Wix offers a cost-free plan, but it comes with some serious strings attached. As for paid plans, Wix provides four personal and three business-focused plans, which is more than you get with other popular providers. The most pocket-friendly plan is "Connect Domain" and it starts at $4.50 (£3.70) per month when billed yearly, but if you're planning to create anything larger, we recommend skipping it. Other plans can cost you anything from $8.50 (£7) to $35 (£28.85) per month but none come with unlimited storage space. To get the essential e-commerce features, you'll have to purchase "Business Basic" for $17(£14) per month or up.
Ease of use:
Boasting its beginner-friendly approach, Wix is one of the easiest site builders to use, particularly if you don't mind putting your trust in its AI-powered tool Wix ADI. In a matter of minutes, Wix ADI will build a site for you, though a basic one. So, you'll still want to utilize the editor and touch up your newly created site.
Features:
Wix offers a cloud hosting service and a domain name with its packages. All plans come with a free SSL certificate and bandwidth is unlimited on most plans too, but storage space is sadly capped on all packages. Its e-commerce features, available with Business Basic on upwards, cover all core functionality you'd expect. Wix allows you to accept online bookings for appointments, schedule online services, manage your staff, stream videos, and much more.
Elsewhere, Wix includes a nifty site builder with three types of editors to create your wite, alongside a swathe of templates. The Wix App Market can also add extra features and functionality to your site, with more than 500 apps on offer.This is alongside the Wix Ascend all-in-one business solution for website owners, which includes tools like email marketing, branding and SEO.
Support:
Wix provides a 24/7 callback service and live chat support from Monday to Friday, 2 AM - 6 PM (ET). In addition to English, live chat is also available in ten other languages including French, German, and Italian. Wix Help Center offers lots of step-by-step guides you can browse via categories, or a search box – which we prefer.
Read the full review: Wix website builder review (2023)

The best ecommerce platform for WordPress
Best ecommerce solution for WordPress enthusiasts
Reasons to buy
+
Complete control over your site
+
Feature-rich solution
+
Simple to start
+
Plenty of themes, templates, and plugins
Reasons to avoid
-
Not the most novice-friendly option out there
✅ You're looking to make the most of templates: Bluehost makes it easy for people to build a website with a plethora of templates and media sources, with prebuilt designs for different components that make up the site.
✅ You need performance guaranteed: We reported no outages during testing, and response times averaged 1.95ms, which is incredibly fast, given most providers average between 200-400ms.
✅ You want to build a WordPress site: WordPress recommends Bluehost becaue of its customer service and expertise, and the platform has offered plans optimized for WordPress since 2014.
Don't buy it if
❌ You need an email account: Although there are great advantages to using Bluehost, you can't buy an email address with its various packages.
❌ You want to pay monthly: There's no monthly payment option for Bluehost's website building plans, and you have the option to commit to 12 months or 36 months.
❌ You're looking for a novice-friendly eccomerce platform: Like most open-source solutions, WooCommerce isn't the most beginner-friendly and it isn't included in the base plan.
The bottom line
🌐 Bluehost + WooCommerce work together extremely well to give you an ecommerce platform optimised for WordPress. You get complete control over your site and plenty of templates to help you get underway, alongside a great variety of ecommerce tools. ★★★★
What you need to know:
Instead of being a standalone ecommerce platform, WooCommerce is a free plugin that can turn your WordPress site into a fully functional e-commerce store. Like most open-source solutions, WooCommerce isn't the most novice-friendly option around. Fortunately, Bluehost simplifies the process by providing a ready-made WooCommerce platform with everything you need already installed, and that includes a shopping theme and essential plugins.
Plans and pricing:
Bluehost offers three plans for its website builder. The Basic plan is intended for personal websites and blogs, while the others are aimed at businesses and store owners. Priced at $2.95 per month, for a 12-month subscription, the Basic Plan renews at $10.99 per month. If you want to deploy an online store, you must choose between the Pro and Online Store plans. The Pro plan is priced at $9.95 per month, for a 12-month subscription and renews at $14.99 per month. The Online Store will similarly cost you $24.99 per month, and renews at $39.95 per month.
Ease of use:
Bluehost provides an easy to use, intuitive drag-and-drop builder that can help you assemble a website, as well as tweak it's appearance and add different elements in almost no time at all. The custom-built WooCommerce platform, integrated into Bluehost, also makes it as easy as possible to tap into the features that make WooCommerce so powerful.
Features:
All packages include a bevy of useful hosting essentials such as free SSL and domain name, albeit for the first year only. Hosting is included, too. The basic plan also includes free CDM, alongside 50GB SSD storage space.
The Bluehost Website Builder is built on top of WordPress, and serves to provide a more streamlined and straightforward interface for building websites using WordPress. Novice users will appreciate the drag-and-drop Website Builder which lets you assemble robust websites with any technical know-how, coding skills, or even familiarity with WordPress.
Support
While our experience with billing and the customer support was satisfactory, a quick look at Trustpilot reveals a different story. At present, Bluehost scores a rating of 3.2 out of 5. Most of the reviews are from dissatisfied customers expressing frustration at their interaction with the technical support and questions about billing.
Bluehost used to offer a ticket-based support system but that's been discontinued. Your only options are phone support, live chat, or scavenging for a solution on the Knowledge Base. There's also a Knowledge Base with guides split across eight broad categories – with all guides including step-by-step instructions.
Read the full review: Bluehost Website Builder review

The best ecommerce platform without limiits
Best for ease of use, apps, and cross-channel selling
Reasons to buy
+
Advanced analytics
+
Simple to start and use
+
Filled with powerful features
Reasons to avoid
-
Pretty pricey
-
No free plan beyond 14 days
Buy it if
✅ You want no limits: Shopify doesn't include nearly as many annoying limits or catches as you'll get with other platforms, including unlimited product, bandwidth and disk space – alongside a free SSL certificate.
✅ You want a broad choice of extensions: The template-style builder is complemented with a rich variety of integrations and other apps, including shipping and inventory management.
✅ You need advanced analytics: Shopify's built-in analytics offers an at-a-glance view of important business stats, with individual reports giving you more detail.
Don't buy it if
❌ You want to avoid paying a premium: Shopify's various plans, while rich with tools and features, are on the pricy side, with the most expensive tier priced at $299 per month.
❌ You want a basic or free plan: Although the basic plan is available for a reasonable monthly fee, it doesn't include gift cards or Shopify's monthly reports. There's also no free plan, but there is a 14-day trial for all plans.
❌ You're wary of transaction fees: Transaction fees are present throughout Shopify's packages, and apply to both credit card and in-person charges, but they scale down with more premium plans.
The bottom line
🌐 Shopify represents an easier way to build and manage your web store, but there are more powerful platforms around and you need to pay a relative premium when you compare it to a number of competitors. ★★★★
What you need to know:
Shopify is perhaps the most well-known ecommerce platform as we write and it came a long way since its inception in 2006. True to its word, to use Shopify to create a beautiful online store you don't require any technical or design skills.
It's a one-stop e-commerce platform that provides everything you need to build and grow your web store: a template-based site builder, comprehensive product catalog, easy payment processing, automated fulfilment via shipping apps and other integrations, inventory management, powerful analytics and more.
Plans and pricing:
The Basic Shopify plan is available for $29 (around £22.70) a month, and includes a free SSL certificate, and no limits to bandwidth, disk space or products. The only penalties come in the way of only two staff users and 2.2% + 20p transaction fees for online orders and 1.7% + 0p for in-person payments.
Upgrading to the $79 (around £61.80) Shopify account cuts online credit card charges to 1.9% + 20p, and in-person ones to 1.6%. You also get gift cards, professional reports, up to five staff accounts, and five locations. The most expensive tier is the 'Advanced Shopify' at $299 per month (around £234). This cuts the online credit card charges down to 1.6% + 20p, in-person charges to 1.5%, gives you up to 15 staff accounts, and can handle 8 locations. Shopify also offers a free 14-day trial, with no credit card details required.
Ease of use:
The Shopify interface does its best to keep options to a minimum. A left-hand sidebar organises features into straightforward categories - Orders, Products, Customers, Analytics, Marketing, Discounts, Apps - while the Dashboard highlights how you should get started (add products, then customise your store). It's all very clean and simple.
One problem with this minimalist approach is it's not immediately obvious where you should look to carry out a particular task. Fortunately, a well-designed search system is on hand to point you in the right direction.
Features:
Shopify provides a full-fledged CMS users can use to manage site functionality and layout, which they can also do via Shopify's mobile apps. A live chat function allows you to have a real-time conversation with your customers, and there's built-in support for 3D models and videos. Plus, you get an option to create customizable storefronts on Facebook and Instagram.
Shopify also offers unlimited hosting for their stores, in-depth analytics of how visitors are using the store, and powerful marketing tools such as SEO optimization, discounts, a coupon engine, gift cards, and email marketing tools.
Support:
Shopify offers round-the-clock customer support via telephone line, live chat, and email.
Read the full review: Shopify review

The best ecommerce platform for analytics
Best for big and booming businesses
Reasons to buy
+
A remarkable range of built-in tools and features
+
Flexible product management
+
Superb customer support
+
Web design expertise at your fingertips
Reasons to avoid
-
Not particularly beginner-friendly
Buy it if
✅ You want loads of built-in tools: The platform features customizable templates, integrated payment processing systems, built-in marketing tools, and more.
✅ You want great customer support: You can access live chat support through its website, alongside phone support and an email address you can contact – with an agent getting in touch in under 24 hours.
✅ You want to take advantage of analytics: BigCommerce offers real-time analytics, with access to experts qualified in both Google Analytics and Adwords who can offer advice.
Don't buy it if
❌ You're just starting out: Although BigCommerce is user-friendly, it isn't the most beginner-friendly platform out there and may seem overwhelmingly complex if you're just starting out.
❌ You want extensive customization options: Although there are a variety of templates you pick out and customize, these are limited when you compare it to those offered by competitors.
❌ You're looking for value-for-money: BigCommerce is fantastic if pricing isn't an issue for you, but with a number of expensive plans, those looking to making savings should probably shop elsewhere.
The bottom line
🌐 BigComerce is a feature-rich e-commerce solution that's prefect for the large businesses and enterprises – that is, if pricing isn't an issue. With tools, customer interaction and integrations everywhere you look, you can build the perfect website to support your growing business. ★★★★
What you need to know:
Launched in 2009, BigCommerce is today one of the leading e-commerce platforms providing a splendid level of scalability for online stores – meaning it can follow and shape your business' growth. Much like Shopify, BigCommerce provides a variety of templates and themes to help stores look their best and get up and running quickly. Alternatively, users can design their own store or employ BigCommerce designers to do so. The platform incorporates a full-featured CMS that allows users to run an entire site, rather than just an online store.
Plans and pricing:
BigCommerce's Standard plan starts at $29.95/month and includes everything you need to get started. BigCommerce Plus plan starts at $79.95/month and includes all the features in the standard plan plus a number of others including customer groups and segmentation, abandoned cart saver, and more advanced reporting tools.
The Pro plan is BigCommerce's basic website builder package and starts at $299.95/month. It includes all the features of the Plus plan plus Google customer reviews, product filtering, and custom product filtering. It also offers online sales up to $400k per year.
Ease of use:
BigCommerce offers a robust suite of features that make it easy to build a website from scratch. The drag-and-drop builder makes it easy for users to customize their site without needing any coding skills. The platform also offers plenty of features to help you manage your store once it's up and running. You can easily add products, manage orders, process payments, track inventory levels, and more. The only downside is it might not be suitable for beginners, given the breadth of tools and features available.
Features:
Users can benefit from detailed and flexible product management, optimized search engine rankings, along with a variety of integrated marketing tools and analytics.
Payments can be accepted via over 65 pre-integrated gateways, and shipping details can be customized as per the business's requirements. As of late, some new features have been added like support for Amazon Import and Link and Shopping in Instagram Stories.
The platform offers automated order processing, flexible tax rules depending on where orders are made and shipped, and support for over 140 currencies. One of the great tools that come with BigCommerce, meanwhile, is BitPay – the world's largest provider of Bitcoin and cryptocurrency payment services.
Support:
BigCommerce offers live chat support directly from its website. If live chat is different from your style, BigCommerce also offers phone support for their customers. For those who prefer written communication, BigCommerce provides email support as well. All you have to do is fill out an online form on their website and one of their team members will get back to you within 24 hours (or sooner).
Read the full review: BigCommerce review

Best ecommerce platform for SMBs
5. CoreCommerce
Best for SMBs
Reasons to buy
+
Capable free tier
+
Full set of features with all plans
+
Secure web hosting backed by a 99.99% uptime guarantee
+
Takes pride in providing transparency
Reasons to avoid
-
Limited storage space with all plans
Buy it if
✅ You're looking for a solid free tier: All features are available to new customers on the free plan.
✅ You want a transparent platform: Pricing is all up-front and there are no hidden add-ons when it comes to the paid plans.
✅ You want guaranteed uptime: The service comes with guaranteed 99.99% uptime, meaning you don't need to worry too much about site outages.
Don't buy it if
❌ You want maximized storage space: All paid plans sadly have limitations on storage.
❌ You're a large enterprise: While CoreCommerce is very well suited to small businesses or even growing businesses, large enterprises are better off looking elsewhere for their ecommerce needs.
❌ You're a beginner: While the user interface is easy to use, there might be a rather steep learning curve for complete beginners.
The bottom line
🌐 CoreCommercer is a feature-rich provider that specializes in ecommerce services for small and medium-sized businesses. It is transparent over pricing and its platform is relatively easy to use.
What you need to know: Set up in 2001, CoreCommerce focuses on providing ecommerce services to small and medium-sized businesses.
Plans and pricing:
CoreCommerce grants access to all features across all its tiers, alongside access to unlimited users. There's a free tier for new shopping cart clients, but the only catch is you must take payments via CoreCommerce' own CorePayments system
Paid plans start at $29 per month, with the Pioneer tie including 10 products. This jumps to 300 products with the Pro plan, priced at $79 per month, and comes alongside a 30-minute onboarding. The Pro Plus Unlimited plan, meanwhile, offers unlimited products, 60-minute onboarding, and 30 minutes of custom programming per month. This is available for $229 per month.
Ease of use:
CoreCommerce is fairly intuitive to use, but this isn't a service that's best for complete novices. It might take a little while to fully get your head around all the features on offer. That said, customers report that ease-of-use improves with each update and that the user interface is very user-friendly.
Features:
As with other ecommerce providers, CoreCommerce offers functionality for store design, product management, order processing, and marketing. Among its core features, the platform offers unlimited product customization options, a built-in blogging engine, and secure hosting that is provided by Rackspace and comes with a 99.99% uptime guarantee.

The best ecommerce platform for startups
6. Shift4Shop
Best for small start-ups with big dreams
Reasons to buy
+
A couple of inventive features
+
Easy to understand and use
+
Superb additional services
Reasons to avoid
-
Unless you qualify for the free plan it's pricey
Buy it if
✅ You're a startup: Shift4Shop offers plenty of features and support for new businesses starting out, with add-on services and bolt-ons that can get a new ecommerce platform off the ground.
✅ You want a good free plan: US users can take advantage of a free plan, known as the end-to-end plan. But this can only be used when processing card payments through Shift4Shop.
✅ You want built-in CRM: This is rarely seen in other ecommerce platforms, and lets you track customer interactions without needing to add an integration.
Don't buy it if
❌ You want to make unlimited sales: The most expensive plan is $229 per month, but even that has a sales limit of $1 million. The Basic and Plus plans are capped at $100,000 and $250,000 per year respectively.
❌ You want full customization: There's limited customization versus some competitors, with a number of templates to choose from and edit options.
❌ Your sales are likely to fluctuate: If your sales exceed the monthly limit for your price plan, Shift4Shop will automatically bump you to the next plan, which could incur a significant cost increase if you're not likely to sustain these sales.
The bottom line
🌐 Ship4Shoft is a good choice for startups, but not for larger enterprises that expect to reap high volumes of sales.
What you need to know:
Formally known as 3dcart, Shift4Shop has been in the business since 1997 which makes it the oldest of our featured providers here. It was set up to incorporate as many of the most requested e-commerce features into one platform as possible.
Plans and pricing:
Shift4Shop offers a great free plan for US users, which features unlimited products, tonnes of features, and more than 100 themes to choose from, alongside migration assistance and fraud protection. The only catch is you'll need to process a minimum of $500 per month via the Shift4 platform. Otherwise, new customers can pay $29 per month to use PayPal. All plans also include a free SSL certificate and a free domain name for your e-commerce site.
Ease of use:
Customers consider the platform easy to use, according to verified reviews on Capterra. The company has six core values by which it operates, and it incorporates these into the way its platform is organized. These include: ongoing innovation, good service, simple solutions, fostering trust, keeping employees and customers happy, and stimulating prosperity amongst employees and customers.
Features:
Shift4Shop was set up to incorporate as many of the most requested e-commerce features into one platform as possible.Some of the platform's innovative features include a module that users can install to offer gift-wrapping, a purchase order system, the option of running a loyalty program, and the ability to offer recurring orders.
Stores can be designed using one of the many templates offered by Shift4Shop, or users can design their own store. A quick edit bar means that making changes to the design of a store is simple. Product images benefit from Shift4Shop's auto-zoom feature and products can be sold via Facebook with its store integration.
As with some other platforms, users can blog directly from Shift4Shop, and tools are provided for setting up coupons, sending newsletters, and affiliate marketing.
Shift4Shop is regularly updated and new features are constantly added, like the drag-and-drop HTML builder, built-in SEO stats, the home page editor, and scheduled promotions. Users can also make use of the "make an offer" feature, which basically lets you and your customers negotiate a price. There is also a B2B quote system, which provides customers with a temporary quoted price after discussing their order via phone.
In addition to its ecommerce platform, Shift4Shop also offers several professional services such as help with SEO, PPC, shopping feed management, social media, Facebook ads, and conversion consulting.
---
How to choose the best ecommerce platform for you
In a nutshell, an ecommerce platform is an end-to-end software solution for selling all sorts of stuff online. While the term "ecommerce platform" is sometimes used as a synonym with the terms "ecommerce site builder" and "storefront builder", they differ in terms of functionality.
Besides supplying you with all the essentials you need to turn a simple site into a complete online store, an e-commerce platform often includes domain name registration and web hosting services - however, there are self-hosted platforms as well.
Also, with an ecommerce platform, you can expect to get a high level of flexibility, advanced analytics and reporting, marketing tools, plenty of payment gateways, a well-supplied app store, specialized customer support, and more.
Since every online store has a specific set of needs, the ecommerce platform of your choice should possess the capacity to fulfill these needs. So, before choosing one platform over the others and picking out a plan make sure to get the main idea of what you'll be getting with it.
First, you need to know whether you'll be using a hosted or self-hosted ecommerce platform, what's your level of technical know-how, and what kind of online store you'll be creating.
However, in any case, you should be looking for a safe and secure hosting environment for your ecommerce website, a user-friendly site builder with free, mobile-friendly themes and drag-and-drop functionality, an app store supplied with pre-built integrations and add-ons, PCI compliance, some SEO tools, and built-in ecommerce features (such as promotions, analytics, and abandoned cart recovery).
Also, it's always a good idea to check whether an ecommerce platform provides a free trial or a money-back guarantee before purchasing their package.
How we test ecommerce platforms
First, we'll check what type of e-commerce platform we're looking at: hosted or self-hosted; proprietary or open-source; SaaS or PaaS. Then we'll see what ecommerce packages are available, how many tiers there are, and how much they cost – both long-term and short-term.
Then we'll evaluate the ease of use (how simple it is to sign up, set up an online store, and customize it), highlight any unique features, the level of flexibility, and figure out what value for money these platforms provide.
In conclusion, we'll estimate how their products compare with the competition.
Read more on how we test, rate, and review products on TechRadar.
How to create your own ecommerce solution
Of course, if you want complete control over every aspect of your new online store, building each page yourself will be the best course of action.
Hiring someone to code your website is one option. If you decide to do this, follow these steps:
1. Ask the company for live examples of their work to look at;
2. Write a detailed brief of the site you want to be created. The more detail the better to avoid confusion;
3. Ensure you understand the price you are being charged and how many revisions this price includes;
4. Always have a signed agreement or contract before work commences;
5. Ask whether the designers will host your site and if you will be able to make updates yourself or if all updates must go through the design agency at an additional cost;
6. Ask for the copyright of your design to be assigned to your company, as your website is an important part of your business' intellectual property;
7. Put into your contract, details of how the agreement can be amicably dissolved if things go wrong.
Also, you don't have to build your site completely from scratch. Buying a template can give you all the basic pages your site needs. You can then either modify them yourself using an application like Dreamweaver or hire a coding expert to make the changes. Website templates are available from a number of vendors including Template Monster.
If you already have a website and want to add e-commerce functionality, this can be easily achieved with applications such as XCart, Kryptronic, and CubeCart.
Are you a pro? Subscribe to our newsletter
Sign up to the TechRadar Pro newsletter to get all the top news, opinion, features and guidance your business needs to succeed!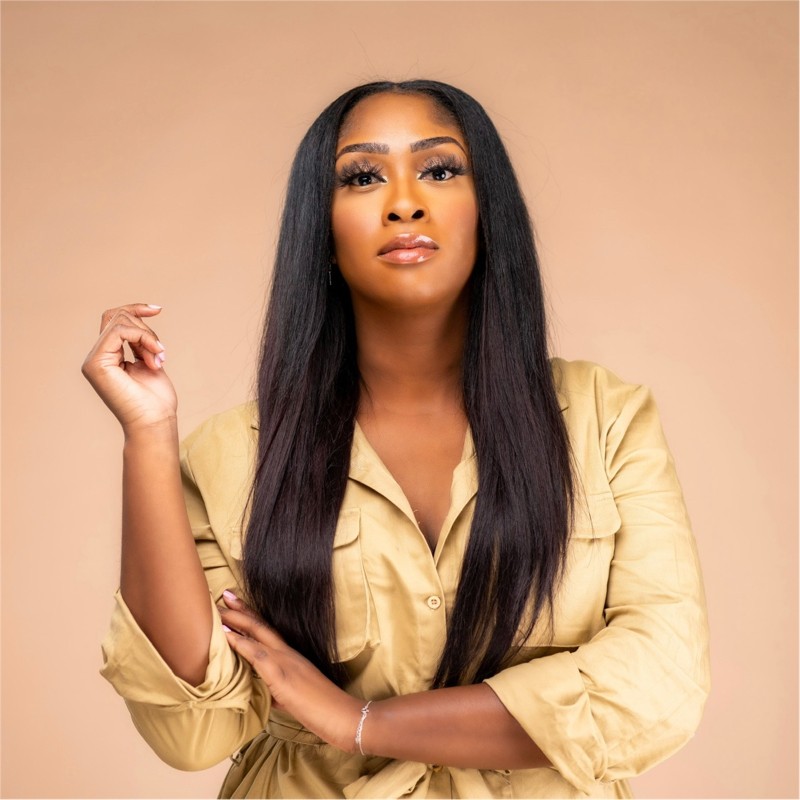 B2B Editor - Web hosting & Website builders
Abigail is a B2B Editor that specializes in web hosting and website builder news, features and reviews at TechRadar Pro. She has been a B2B journalist for more than five years covering a wide range of topics in the technology sector from colocation and cloud to data centers and telecommunications. As a B2B web hosting and website builder editor, Abigail also writes how-to guides and deals for the sector, keeping up to date with the latest trends in the hosting industry. Abigail is also extremely keen on commissioning contributed content from experts in the web hosting and website builder field.