Best ecommerce hosting providers in 2023
Best
Contributions from
last updated
Pick out the best ecommerce hosting provider for your online store
VERDICT
REASONS TO BUY
REASONS TO AVOID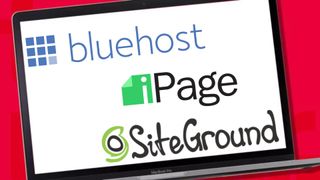 (Image credit: Future)
If you're not sure where to start with building an online store, picking out the best ecommerce hosting provider is the perfect first step.
The top contenders don't just deliver on the core hosting essentials; high speeds, great security, lots of features and minimal downtime. They're designed to work well with top ecommerce platforms like WooCommerce, typically include all kinds of valuable business and ecommerce extras, and, crucially, offer helpful tutorials and expert-level support to quickly solve whatever store-level issues you might encounter, now or in the future.
To help you make the right choice, we've conducted a comprehensive analysis of the top ecommerce hosting providers, evaluating core factors such as ease of use, security measures, pricing, customer support, and migration options. Additionally, we examined their commitment to reliable uptime, regular backups, and abundant storage capacity. Now, here are our top five picks for building and growing your ecommerce website.

Reader Offer: Get 15% off with code Techr15
With Scala Hosting's complete VPS bundle and 24/7 technical support from ScalaHosting, e-commerce owners get what's necessary to rank organically on Google page one and experience the true power of the cloud. For a limited time, use code Techr15 to save 15%.
Preferred partner (What does this mean?)
The best ecommerce hosting providers of 2023 in full
Why you can trust TechRadar We spend hours testing every product or service we review, so you can be sure you're buying the best. Find out more about how we test.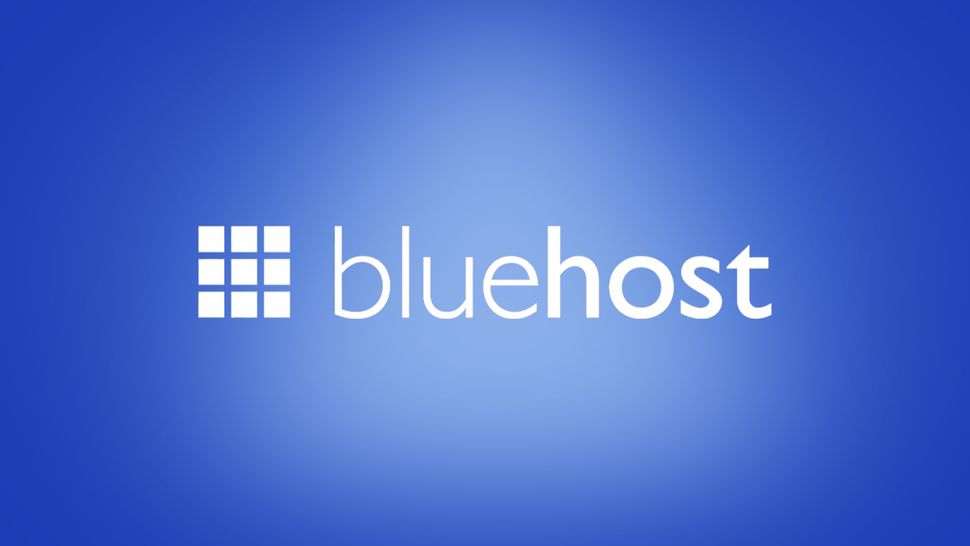 Best choice for WooCommerce and ecommerce hosting overall
Reasons to buy
+
24/7 phone and live chat support
+
Free domain for the first year
+
Free CDN
+
Fully managed WooCommerce hosting
+
Robust security features including SSL, site lock, and spam protection
+
Simple setup
Reasons to avoid
-
No monthly plans
-
US-only data centers
-
Significant price spike upon renewal
Bluehost made the top spot because it offers budget-friendly options for small businesses. Its entry-level shared hosting plans start at $2.95 per month (with a three-year contract). While you can have an ecommerce store on a shared hosting plan, you can also opt for ecommerce-specific hosting plan such as Online Store that starts at $9.95 per month.
We tested the standard WooCommerce plan with 100GB storage, a free SSL certificate, a free domain (for one year), email marketing tools, the ability to sell unlimited products, automatic WooCommerce installation, website analytics, and more. The industry-standard cPanel is on hand to manage every aspect of your site and storage space.
Moreover, Bluehost has its own WordPress website builder that lets you create unlimited websites. In short, you get the benefit of a quick and modular builder with the flexibility and functionality of WordPress. While it won't get you complete control over your website's look like WordPress would, this builder is a superb solution if you want to get a good-looking site up and running in a matter of hours.
The support we've received from Bluehost's staff is up to the level, and our entire experience with Bluehost's ecommerce hosting service was a mix of beginner-friendly aspects and a fine amount of design freedom more advanced users will appreciate.

Cheapest Bluehost Shared Plan | $7.99 $2.75 p/m | 65% off
A fantastic bargain for TechRadar readers, Bluehost has cut the price of its Shared Plan (regularly $7.99 p/m) down to a mere $2.75 per month for the first term only. You get $175 in offers, 24/7 support, plus a free domain and site builder and 30-day money-back guarantee. Not bad, considering Bluehost is #1!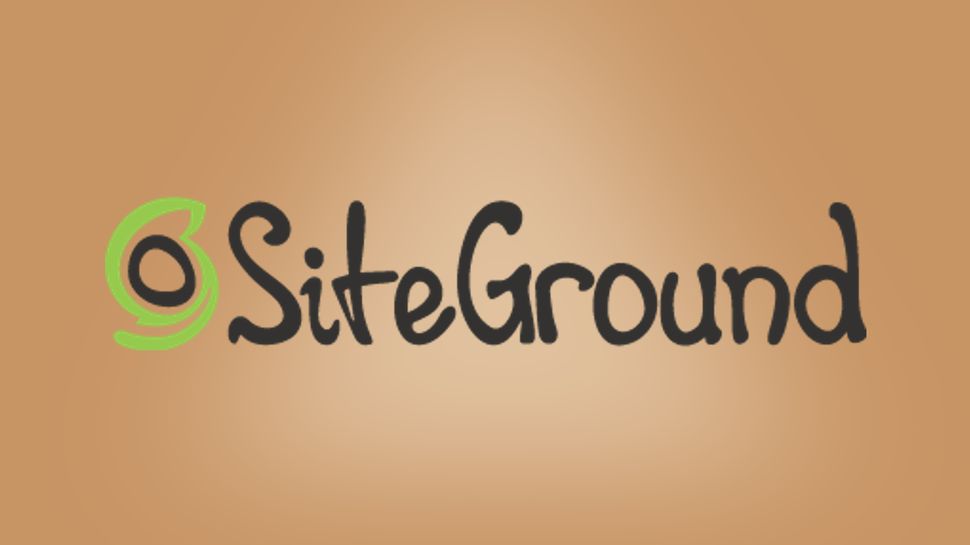 Best solution for startup sellers
Reasons to buy
+
100% green energy
+
Beginner-friendly website builder
+
Free Let's Encrypt SSL certificate
+
Integration with WooCommerce, PrestaShop, and Magneto
+
Pocket-friendly pricing
Reasons to avoid
-
High renewal rates
-
No free domain name
-
Limited storage with entry-level plans
SiteGround goes above and beyond in providing specialized hosting for popular ecommerce platforms such as WooCommerce, Magento, and PrestaShop. Thanks to their beginner-friendly approach, the setup feels like a breeze, while CDN ensures lightning-fast loading speeds and a likely influence on SEO, bounce rates, and sales conversions. As for ecommerce power, even with the simplest shared hosting plan, you'll get plenty of it.
The start-up plan proves to be surprisingly solid. In addition to unlimited domains and parked domains, you get unmetered traffic, 10GB SSD storage, unlimited databases, automatic backups, and a free Let's Encrypt SSL certificate that will give your customers confidence that their payment details are secure. All plans come with a Weebly-based website builder, which will give you the freedom to customize your store appearance without the need for technical know-how.
As we write, the company quotes 99.996% uptime - good news when you're running something as important as a web store. Although if you do hit trouble, around-the-clock support, and automatic daily backups should help you quickly recover from the situation.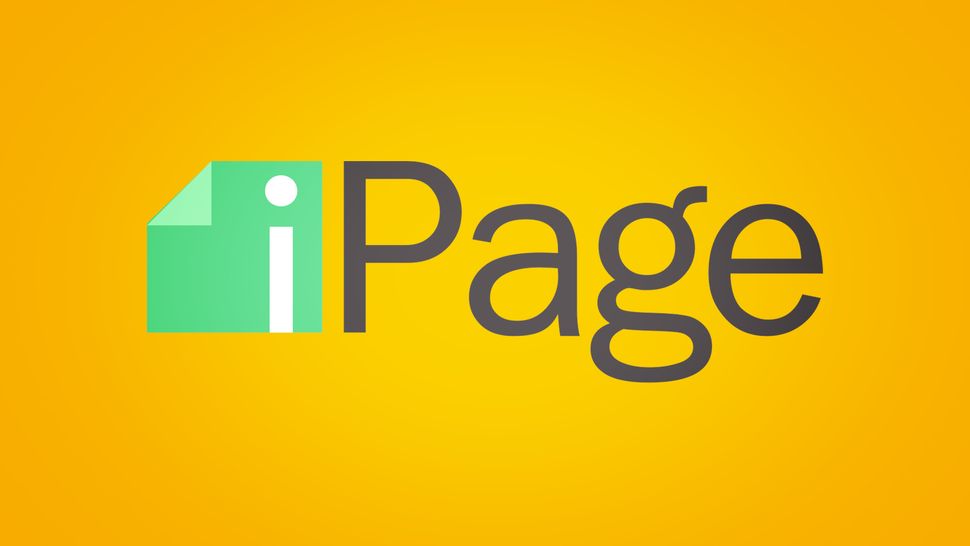 Best for budget-friendly ecommerce hosting
Reasons to buy
+
24/7 customer support
+
Extensive ecommerce features
+
Free SSL certificate
+
Free domain for a year
+
Intuitive user interface
+
Unlimited storage and bandwidth
+
Pocket-friendly entry-level price
Reasons to avoid
-
High renewal rates
-
No monthly billing with most plans
-
No free backups
-
US-based data centers only
-
Additional fees for some features
Setting up an online store can seem complex and potentially expensive, but iPage shows it doesn't have to be that way. Even with the entry-level plan, iPage throws in an easy-to-use set of ecommerce features which can help you quickly build a simple shop.
Designing your store is as simple as it gets with iPage's template-based website builder. There's PayPal support for taking payments, integration with your choice of shopping cart (AgoraCart, OpenCart, OSCommerce, PrestaShop, TomatoCart, Zen Cart), a free domain for the first year, and 24/7 phone (toll-free in the US and UK) and chat support to handle any problems that might crop up.
This is very much a product for beginners and smaller sites, so there are some significant limits. In particular, the website builder only supports a maximum of six pages; that's fine for selling a handful of products from a small home business, but don't expect to be creating your own version of Amazon any time soon.
Still, at an incredibly low introductory price of $1.99 per month for up to 36 months (and $7.99 on renewal), iPage offers a valuable learning environment to delve into the technology and explore its possibilities. Even if you decide to take your business online, you won't have to sell a boatload of products to cover your hosting fees.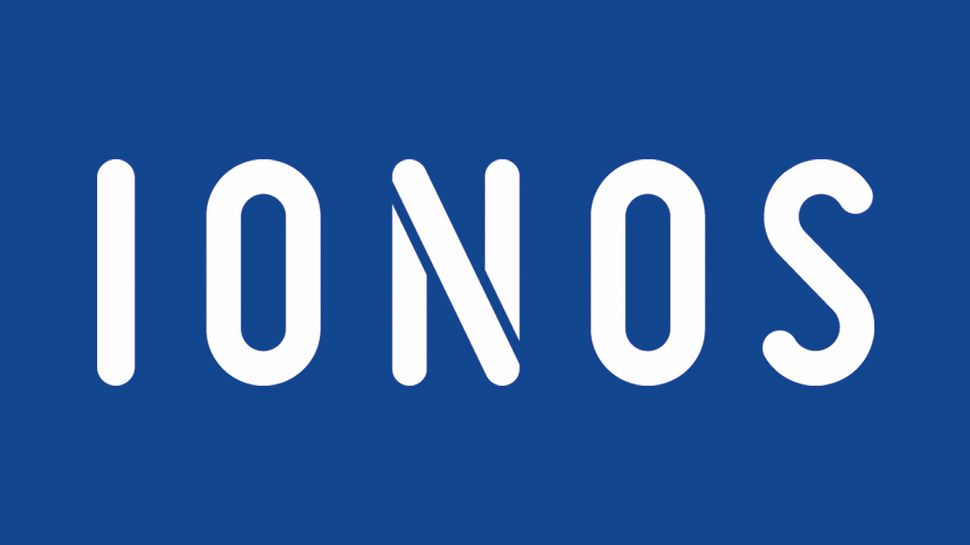 Best for site speed and uptime
Reasons to buy
+
99.99% uptime guarantee
+
A support assistant for each customer
+
Free Wildcard SSL certificate
+
Low-cost intro price
+
Tons of third-party integration
Reasons to avoid
-
Custom control panel
-
No free website migration
-
Significant price spike upon renewal
The IONOS ecommerce website builder is an impressive tool that brings together beginner-friendly, template-based design with advanced features and functionality, making it a superb choice for creating an online store. While the template selection may not be extensive, the ones available are quite appealing and can be customized to match most styles and branding.
With an entry-level price tag of $1 per month ($25 per month upon renewal), IONOS's Plus plan looks like a decent deal. It supports up to 5000 physical products, and there's a free domain, an SSL certificate thrown in, some basic SEO, and some additional extras like TikTok ads, website analytics, and an AI-powered text generator.
The range improves significantly with the next plan Pro priced at $50 a month ($25 per month for the first six months). It supports up to 10,000 products and adds favorites, wish lists, and product filters. Plus, it'll get you advanced product SEO and website SEO supported by rankingCoach.
The top-tier plan takes your store to the next level by increasing the product support to unlimited and allows you to sell on eBay and Amazon Marketplace along with additional improvements. It's an unusual and welcome extra, but the price is high at $75 a month (the first six months are priced at $35 per month).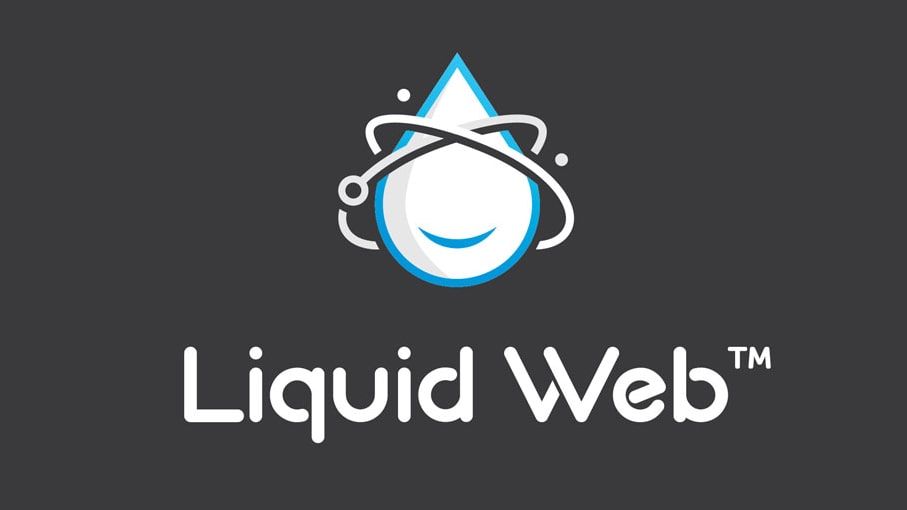 Best for high-traffic ecommerce stores
Reasons to buy
+
24/7 server monitoring
+
Bold 100% uptime guarantee
+
Hundreds of responsive themes
+
Packed with high-performance features
+
Plenty of plans to scale with your store
+
Robust and reliable platform
Reasons to avoid
-
Pricier than most alternatives
-
Slight learning curve with advanced features
-
No free trial
Liquid Web is a hugely capable hosting provider which delivers high speed, reliable and top-quality hosting for business and serious users.
The company's managed WooCommerce service offers high-end features everywhere you look. You get sales-boosting IconicWP premium plugins; professional WordPress object caching to optimize speeds; auto-scaling to keep your store running smoothly, even at peak times; and support for unlimited site admins, so you can share store management tasks with as many colleagues as you need.
If you've problems (and we've rarely experienced them with Liquid Web, but no-one's perfect), there's truly excellent help available 24/7 via email, phone and live chat.
Best of all, Liquid Web doesn't just make big promises on the website: it actually backs them up in a comprehensive Service Level Agreement. The company promises 100% network uptime, for instance; that you'll get through to someone via live chat or phone in under a minute, or get a help desk response in under 59 minutes, and you'll be compensated if this doesn't happen.
With prices starting at $17.50 a month, Liquid Web is more costly than most, but if you value speed, reliability and support, it's well worth considering.
---
How to choose the best ecommerce hosting providers for you?
When searching for the right ecommerce hosting solution for your business, there are a few factors you should consider:
1. How big is your budget?
Before making your choice, it's critical to consider the size of your budget and how much money you're willing to set aside every month for ecommerce hosting. If you're working on a tight budget, you wouldn't want to blow it right at the beginning.
2. Do you have development experience?
When it comes to your level of experience in web development, it's crucial to choose an ecommerce hosting solution that matches your skillset. If you're just starting out as a beginner, you'll want to opt for a hosting solution that offers user-friendly interfaces and intuitive tools.
On the other hand, if you're a seasoned webmaster with years of coding under your belt, you'll want a solution that caters to your technical expertise.
3. How much support do you need?
Navigating the world of ecommerce hosting can be overwhelming, especially if you're new to it. So, if you're a novice and in need of guidance, picking out a provider known for its responsive and helpful customer support is critical. Look for a host that provides 24/7 customer support through various channels, such as live chat, email, or phone.
Meanwhile, if you possess technical know-how and prefer to handle things by yourself, you may opt for a solution that allows you to take charge and make decisions without relying heavily on support.
4. What are your website's requirements?
Think about the factors such as the type and number of products you plan to sell, expected website traffic, and any specific features or integrations you may require. This will help you determine if a hosting provider has the required resources and capabilities to support your website effectively.
5. What security features does the host provide?
Protecting your customers' sensitive information and ensuring the security of your online store is critical for its survival. Look for a host that offers robust security features, such as SSL certificates, firewalls, regular backups, and malware scanning.
6. What is the track record and reliability of the hosting provider?
In addition to reading our review, you could go through customer reviews, ratings, and testimonials to check the host's track record. A reputable hosting provider should have a high uptime guarantee, making sure that your website remains accessible to its customers consistently.
The best ecommerce hosting providers: How we test
When testing the best ecommerce hosting providers, we looked at various aspects, from their pricing and ease of setup to the interface and security. We evaluated their uptime guarantee, daily backups, and storage.
To assess their customer support, we tested the response times and the quality of support given to users using some common stumbling blocks that may arise when setting up a store. We judged the different hosting providers based on what size businesses they'd be best suited for.
We also looked at their third-party integrations and their migration options, among other aspects.
Best ecommerce hosting FAQs
What is ecommerce hosting?
In short, ecommerce hosting is a specialized hosting service that provides the infrastructure and tools to set up and run a successful online store. Just like a brick-and-mortar shop needs a physical location, shelves, and a checkout counter, an ecommerce store requires reliable hosting to tackle customer traffic, store product information, and process transactions securely.
With ecommerce hosting, you should expect essential features like secure payment gateways, inventory management tools, marketing integrations, and a collection of customizable templates. Like with any other web hosting service, it's important to choose a reliable hosting provider that meets your business requirements and ensures a secure and enjoyable shopping experience for your customers.
Why is it important to get the best ecommerce hosting?
While ecommerce has become a massively lucrative channel for retailers, the quality of the hosting services that many small businesses are using often leaves a lot to be desired. A recent report showed that one in three Britons have abandoned their online transactions because of poor website design and inefficient hosting.
This dissatisfaction with small business websites poses a clear risk, as almost half of consumers believe that a bad website has a more negative impact than having no website at all. As a result, a substantial percentage of consumers have chosen to switch to competitor websites or reduce their spending with companies that offer a poor online experience.
In light of these findings, businesses must prioritize their web presence and invest in a user-friendly and reliable website. By doing so, companies can expect higher customer satisfaction, increased sales revenue, and improved customer retention and referrals.
How much does it cost to host an ecommerce website?
When it comes to hosting an ecommerce website, the cost depends on your specific needs and the hosting provider of your choice. In addition to the type of hosting (shared, VPS, or dedicated hosting), some factors that impact the cost are server resources, storage space, bandwidth, security features, and additional services.
Shared hosting is a budget-friendly choice for small businesses, where you share server resources with other websites. It can cost you anything from $15 to $150 per month, and more. However, many hosts provide introductory prices as low as $1 (such as IONOS's cheapest plan).
On the other end, dedicated hosting is a pretty pricey (from $100 per month up to a few thousand) option that gives you complete control and robust resources. Meanwhile, VPS is like having your own designated space in a shared building, while cloud hosting is a flexible and scalable solution, like a pay-as-you-go model. However, it's not only about the price tag but about the value you get.