Best free website builder services of 2023
Have your website up and running without spending a dime
VERDICT
REASONS TO BUY
REASONS TO AVOID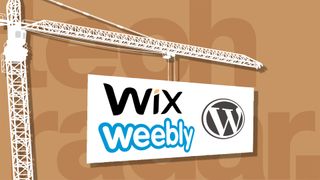 (Image credit: Future)
Some of the best free website builder providers are worth taking a look at because they provide top quality site building services with all the features you'll need to build your online presence without spending a cent.
Thanks to such site building tools, creating a website with no money is an achievable task. We've already featured the best website builder software which includes paid-for services that include the widest range of features. However, there are some good free website builders out there.
The problem is that there are so many website creation applications and services vying for attention that it can be difficult to know which one to opt for – this is where we can help. We test each website builder by signing up to use the service and building a website using the features on offer. This helps us to compare features and overall performance, which helps us pick the best of the best.
Top 3 best free website builder services of 2023
Why you can trust TechRadar We spend hours testing every product or service we review, so you can be sure you're buying the best. Find out more about how we test.
These first three options aren't necessarily free, but they are the best website builder services you can get. With Wix being the top pick, you can use its premium services without paying a penny as the website builder offers a free service as well as paid options.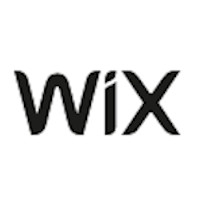 1. Wix - a top-notch website builder that's great value
Wix is top dog when it comes to free website builders, but it also offers some powerful paid plans. Their paid services start from as little as $8.50 per month for the Combo plan (over three years) which removes the adverts from your site, as well as giving you 3GB of storage space, a free domain and free SSL certificate.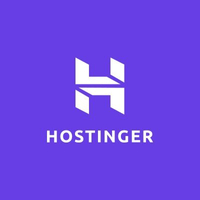 2. Hostinger free website hosting offer: $31.08 $0
TechRadar Pro exclusive: Get everything you need to put your business online with a WordPress friendly web hosting package that comes with 100GB of SSD storage, unlimited bandwidth and a free domain name. Grab a full refund of $31.08/£31.08 in Amazon vouchers when you purchase Hostinger's single shared hosting package. Terms and conditions apply. *Initial purchase required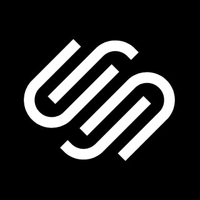 We would recommend picking a cheap website builder as you can find top-notch services that are affordable. However, if you've made up your mind about using a free one, we've collated the very best free website builders available, from the 140+ site builder and web hosting services we've tested and reviewed.
So whether you're looking to create a site for your business, a new blog, or you just fancy creating an online presence for yourself, here are the best free website builder services to help you out.
These are the best free website builder services of 2023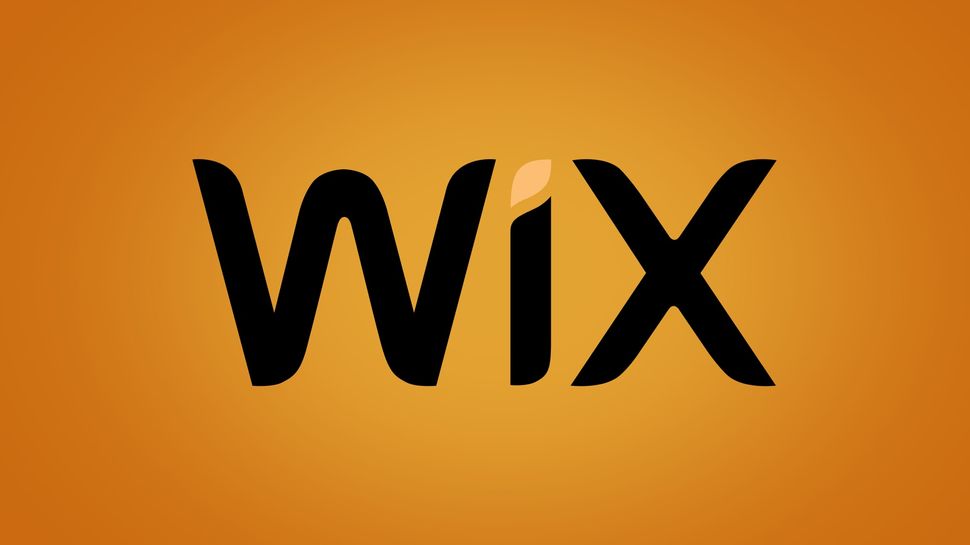 Best for overall performance
Reasons to buy
+
Very user-friendly ADI editor
+
But experts can tweak everything
+
Powerful and well-featured
+
Supports third party apps
Reasons to avoid
-
Cannot change templates without starting from scratch
Wix is a big-name website builder with one of the most impressive website editors in the business, and, surprisingly, a completely free plan.
Wix's Artificial Design Intelligence mode is the simplest way to create a new site. The editor asked us questions about our business, the pages we needed and our design preferences, then automatically creates a website in seconds. We found the site was basic, with few customizations, but the process was straightforward and very fast.
Those who want to get more hands on can step up to the full Wix editor, where a strong set of powerful editing tools allow you to hone your website and get it looking just as you want.
A range of attractive templates are provided, too, though be careful: we noticed that, once you've chosen your favorite, you can't switch later. If you decide your site needs a new look, all you can do is start again from scratch: hardly convenient.
Free Wix sites have some issues and limits. There's only 500MB storage, you'll find Wix ads on every page, and not only is there no support for custom domains, but your free Wix URL will be longer than most (youraccountname.wixsite.com/yoursitename.)
On balance, though, Wix is still a great website builder. The templates are excellent, we loved the intuitive editor, and genuinely helpful support is available, even on the free plan.
Powerful blogging functionality rounds things off nicely, and you're getting a truly high quality offering with this website builder.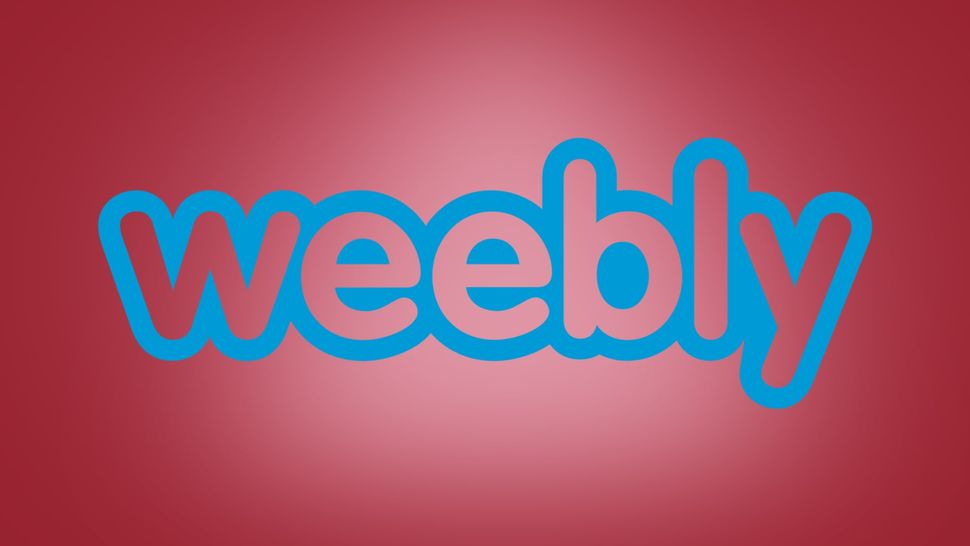 Best for quick and easy setup
Reasons to buy
+
Powerful free solution
+
Automatic website building for novices
+
Tons of stylish templates
+
Ecommerce support
Reasons to avoid
-
Less customization options than some
-
No phone support
Weebly's website creation tools start, a little like Wix, with a very simple automated builder. This guides you through a series of questions, then automatically creates your site in a few seconds. There isn't much scope for customization, but it's very easy to use.
The standard editor gives you more fine-tuned control of your site design (though not quite as much as the best of the competition), but is still fairly simple to operate. We were amazed by the hundreds of stylish templates - and, yes, they are genuinely impressive – which we were able to tailor to our needs using a WYSIWYG editor.
As usual with a free website builder, Weebly didn't allow us to use our own domain. Instead, you're offered a free Weebly subdomain (yourname.weebly.com.) That's short, but not exactly professional, and not a good look for a business or serious site.
The free plan also limits your support to live chat and a community forum (phone support is reserved for some of the premium plans.) That could be an issue if your website is down and you're looking for immediate assistance, but it's still better than some free services, which don't include support at all.
Weebly scores elsewhere for its advanced tools, though. We were able to extend our site with all kinds of content types via its capable editor, and Weebly is great for online stores (yes, even the free version.)
Overall, its power and flexibility make Weebly a good, free website builder to consider.
Best for bloggers
Reasons to buy
+
Easy-to-use online editor
+
Lots of free themes
+
Hosting is included
+
Easy way to learn the WordPress basics
Reasons to avoid
-
Limited range of plugins
-
Customising pages can be difficult
-
Adding plugins and extras can be expensive
WordPress is best known for the free CMS which can be automatically installed on just about any web hosting plan, and allows you to build blogs, business sites, web stores and almost anything else you can imagine.
This is a great solution for demanding or business sites, but you'll probably need to part with some cash for the hosting, and the full-strength WordPress interface can be complicated, even for experienced users.
Fortunately, there's a simpler hosted version of WordPress on WordPress.com. This includes web hosting, so signing up gives you everything you need to build your web presence. There are a number of good-looking templates to choose from, and we were able to create a blog, a photo site and more.
The free plan allows you to take payments for products, and if you can create really compelling content, there's even the option to sign up paid subscribers. Beware, though: WordPress takes 10% of every transaction. If you're hoping to make real money, it may be worth signing up for a paid plan (the $25 a month Business plan doesn't charge any commission at all.)
Whether you're creating a static site, or a blog-style site with regularly updated content, the online editor is a joy to use, in our opinion, and allows just about anyone to create an impressive, professional-looking site. The only downside is the limited range of plugins and templates compared with the self-hosted version of WordPress, and other free website builders.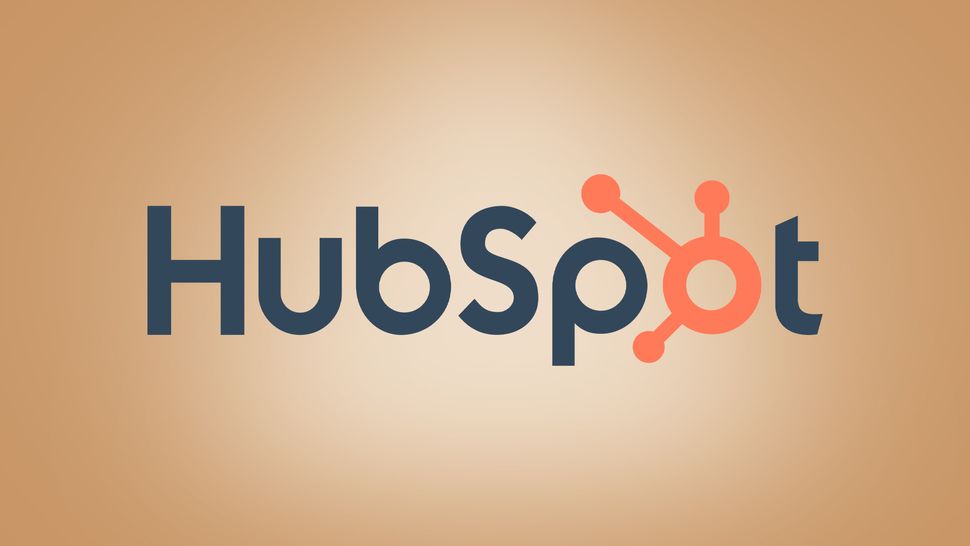 Best for CRM Integration
Reasons to buy
+
Integrates easily with your CRM
+
24/7 phone support
+
Great option for microsites
Reasons to avoid
-
The free version contains HubSpot branding
-
The free version offers a limited number of webpages and subdomains
While HubSpot might be more well-known for its CRM and marketing tools, the brand has also been branching out into website builders. If you're looking for the best website builder for small to medium-sized businesses, HubSpot certainly makes a strong case.
The HubSpot website builder aims to simplify the experience for business owners, with no coding knowledge required. HubSpot also handles the hosting, so you don't need to worry about dealing with the backend. Everything is drag-and-drop, so you can pick exactly where things go. We were able to choose from hundreds of themes and templates and customize them with our own logo, typography, and content.
We linked our website to HubSpot CRM right out of the gate, so tracking our customer interactions was incredibly easy. Also, we used HubSpot's free chatbots, forms, and live chat to help automate our customer service. We created email newsletters, a company logo, and a landing page, all from our HubSpot account. You also get security features like SSL and two-factor authentication. HubSpot allows you to try almost everything on its "forever free" plan. However, you must purchase its CMS tools plan for $23 per month to remove branding. The Professional plan is priced at $300 per month — quite the jump.
Just note that while some built-in features are gated behind specific plans, it doesn't mean you can't access similar functionalities in lower plan tiers. For instance, HubSpot's SEO analytics are only included in the Professional plan. But you can still access SEO analytics with the Free and Starter plans if you integrate a Google Search Console or Schema account with HubSpot.
HubSpot's customer support includes email, chat, and phone support — although some support is only available for premium plans. But if you want quick answers, you can search through HubSpot's extensive blog and resource center with thousands of articles and how-tos.
The CRM giants also have an impressive app store, with over 1,000 different integrations available. You can extend your site with SEO tools, email, ads, messaging integrations and more.
Best for flexible website editing
Reasons to buy
+
Simple drag-and-drop UI
+
Flexible editing capabilities
+
Produces fast websites
+
Free version
Reasons to avoid
-
Only runs on Windows
-
Not a WYSIWYG interface
-
Blogging & e-commerce are paid-only upgrades
Incomedia WebSite X5 is a stand-alone PC-based website builder for Windows 7 and later. It allowed us to build our test sites offline, for a more secure and faster editing process which gave us more freedom to make the sites look and feel just as we liked.
Producing sites with WebSite X5 isn't as easy as the web-based competition, and there are far fewer content types and layout options. But we found some decent templates helped get us started quickly, and we were able to build simple sites by little more than dragging and dropping, no coding knowledge required.
The big advantage of this approach is it can produce really fast sites. Online website builders slow you down with database calls, but WebSite X5 produces pure HTML and CSS, simple code which browsers can render right away.
The down side is it's far more difficult to integrate Website X5 with other platforms and services. Web-based builders might allow you to plug in your social media streams, a Google Map, and marketing tools like MailChimp with little more than a drag and drop, but you can't do that with WebSite X5.
If you're happy with the WebSite X5 limits, a free version for TechRadar readers is available to download. There are two paid versions, Evo and Pro, priced at €39.95 ($46.85) and €69.95 ($82) respectively. This is a one time purchase and naturally, both versions come with additional and improved features compared to the free one. There is also a demo version of both paid versions that you can try out.
If you don't want to pay immediately, WebSite X5 offers a 15-day free trial.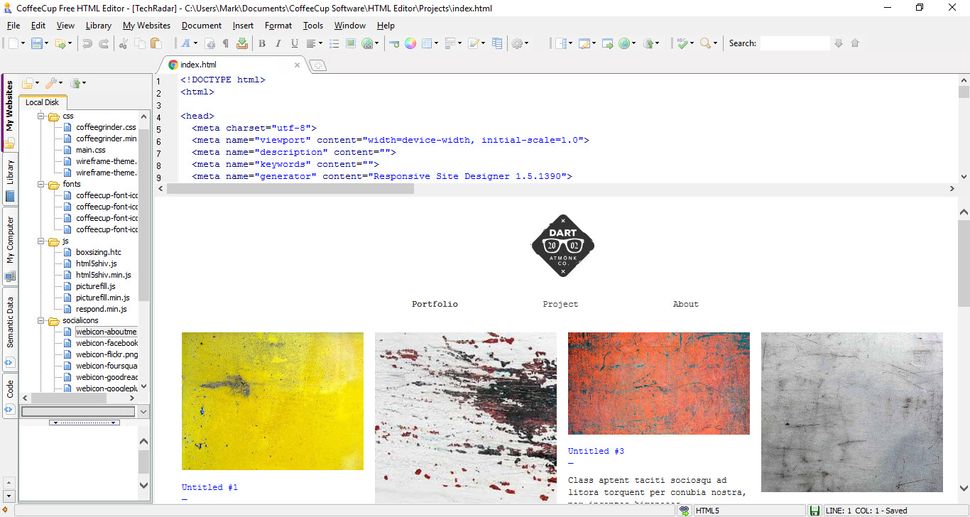 Best for HTML editor capabilities
Reasons to buy
+
Impressive range of templates
+
Smart features like tag and code suggestions
+
Helpful code completion
+
Produces fast websites
Reasons to avoid
-
Only runs on Windows
-
Not all features available for free
-
Not a tool for beginners
CoffeeCup Free HTML Editor is, like WebSite X5, a stand-alone website building application which you can download, install and run on your Windows system. While not in the same league as the likes of Adobe Dreamweaver, Free HTML Editor packs quite a professional punch. With split screen code/preview views, it's possible to see the effect the changes you make have straight away.
We were able to get started and pick from a number of templates built into the program, and there are some very nice features such as tag and code suggestions as you type.
For absolute beginners, the program might seem a little overwhelming to start with, but it's worth sticking with – assuming you have some HTML knowledge. There is one slight issue; a number of features, such as spell-checking and code optimization, are only included in the paid-for version of the program. Other than that, it can make for a simple alternative to a free website builder.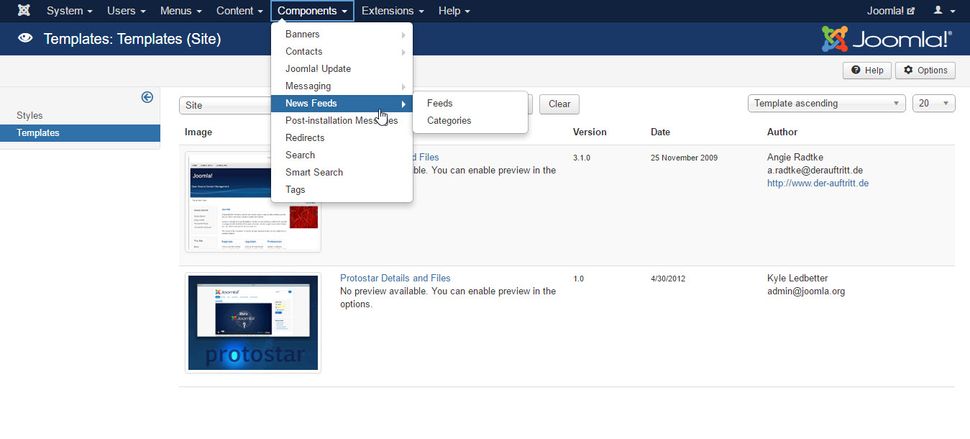 Best for improving SEO
Reasons to buy
+
Huge range of themes and extensions
+
Online builder suitable for novices
+
Great for SEO
Reasons to avoid
-
Offline software isn't very user-friendly
-
More complex than WordPress
Joomla is a well-known name in the CMS world. It may not be as popular as WordPress, but it offers the same two options: build a site using the web app at launch.joomla.org and have it hosted on the company's servers, or download the software from joomla.org and host it yourself.
If you choose the latter option, you'll notice that the interface is much less approachable than WordPress. It's not completely impenetrable, but there are lots of menus and options to work through and it doesn't feel quite as polished as WordPress.
We found Joomla's free website builder to be nearly as complex as WordPress, but doesn't involve the same setup process, making it a better option for beginners. Its key selling point is a huge collection of themes and extensions, which provide endless ways to customize the way your site looks and works.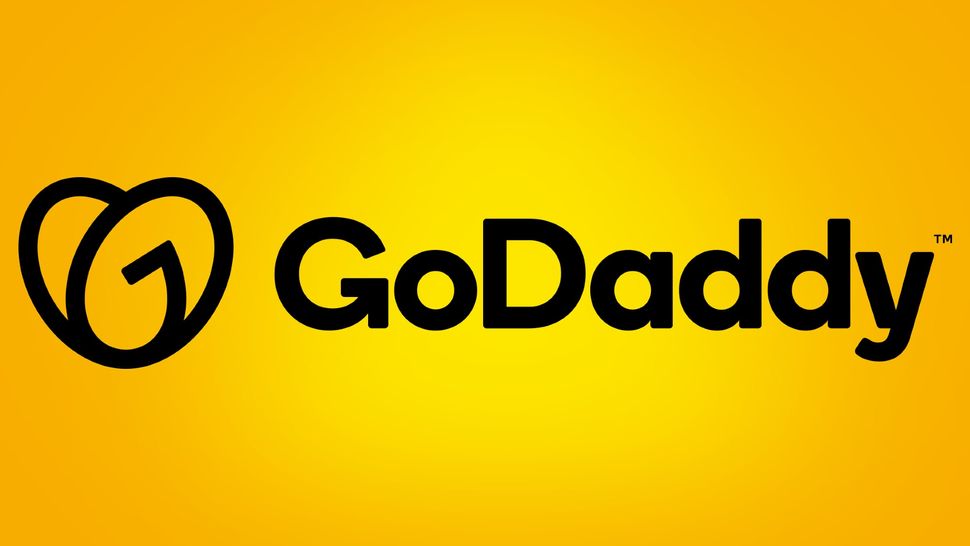 Best for free online stores
Reasons to buy
+
Great 24/7 tech support
+
Affordable subscription plans
+
Wide range of products
+
Data centers in US, Europe, Asia
Reasons to avoid
-
Templates are difficult to find
-
Shared hosting has below-par server response times
-
48-hour refund for plans less than 1-year
GoDaddy may be one of the most straightforward web builders around, boasting a hugely intuitive publication process and simple editing tools. This means that even if you've never built a website before, setting one up should only take a few minutes.
For individuals looking for a more in-depth experience, the GoDaddy Websites + Marketing solution provides a detailed analysis of how your site is performing. In our test of the service, the analytics tool delivers a comprehensive set of metrics that compares how our online presence is performing against other websites in our field. So far, the tool has certainly proved successful, with customers experiencing an 18% increase in business revenue within 12 months of using it, GoDaddy claims.
Of course, challenges arise with even the most impressive online platforms and the GoDaddy Website Builder is no exception. Fortunately, GoDaddy's support is among the best around. Extensive PDF guides cover a multitude of questions and troubleshooting topics, and 24/7 tech support is also available. Moreover, the community forums are a great resource and it's likely that someone there will be able to respond to your query. A live chat feature is also available on weekdays.
Some people have complained about the lack of an app market, which can leave some of the site builder features lacking depth. It does mean, however, that all features are built in-house and so are fit for purpose. If you're on the lookout for a website builder that is both affordable and boasts great support, then GoDaddy may be the right choice for you.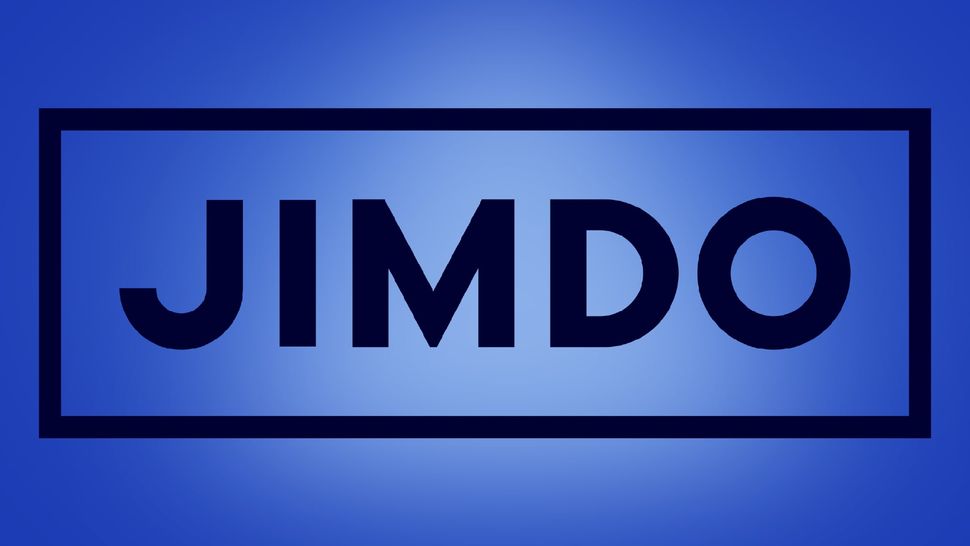 Best for designer and photographer portfolio
Reasons to buy
+
Free plan has some unusual extras
+
Good tech support
+
Well-designed editor
+
Easy to use
Reasons to avoid
-
Less features than some rivals
-
Limited tools
Since 2007, more than 25 million websites have been created using Jimdo, with its simplicity receiving plenty of praise. Another area of strength is the way that it looks, with a range of clean, flexible templates on offer.
The professional and modern styles available make Jimdo a great website builder for designers, photographers or anyone else who wants to display their portfolio online.
The platform even comes with its own Logo Designer to help make your brand recognizable. When testing Jimdo's free service, we were able to enter our business and select a starting point for our logo design. Then, we customize our icon and layout, choose a color and font, and that's it!
Another useful design feature that Jimdo users will appreciate is the way that website colors automatically harmonize with an uploaded logo or image. This means that garish color clashes become a thing of the past – that's great for businesses where looking good is part of the brand.
Furthermore, Jimdo comes with a host of tips and support documents to help you create the right website for you. This includes a number of examples of existing photography websites created using the platform, along with tips to build a successful site.
Other pros of using Jimdo include its speed as well as simplicity. First off, users have a choice between going with Jimdo Creator or Jimdo Dolphin. Creator has more than 100 templates broken down into four categories (Business, Store, Portfolio, and Personal) and there are plenty of customization options. Dolphin, on the other hand, gives you an AI-created website. There is also a collaboration with Facebook, which allows you to sell your products directly on Facebook and Instagram.
Jimdo has a free plan, but this only supports a Jimdo subdomain (youname.jimdosite.com) and inserts ads on your pages. Some Jimdo users have complained about a lack of fancy features (we noticed it too when comparing it to Wix and GoDaddy), but if you want a quick, straightforward way of launching a great-looking site, you'll struggle to find a better website builder than this.
Best for beginners
Reasons to buy
+
Simple and easy-to-use
+
Good editor
+
No ecommerce transaction fees
+
Live chat support
Reasons to avoid
-
Not very many templates
-
Limited customization options
-
Most features are on the Pro plan
Strikingly is unusual when ranked against the best website builder platforms, as it has a focus on designing mobile-friendly single-page websites. Before you decide a "single-page" site isn't for you - it's not as limiting as you might think. Surprisingly, it allows us to add image galleries, a blog, custom forms, even a simple web store (with no transaction fees). There are many useful supporting features, too: responsive templates, video backgrounds, password protection, social media feed integration and more.
Plans start with a basic free account, although you won't find it unless you click on the "monthly" options. While most website builders hide their signup procedure behind a Getting Started button, Strikingly takes things a step further. Visit the company website and the first thing you'll see is an animated form asking for your name, email address and password, or you can even sign up immediately via Facebook. A Strikingly Subscriptions feature allows visitors to subscribe to your blog, for instance. The service collects email addresses and can send excerpts of any future posts with a click.
Unlike Wix, we found that the Strikingly website builder isn't as powerful or customizable, but it's very user-friendly. You might even say it notices the things you need to add to your website. With Strikingly, you can easily build a good-looking site that's complete with a blog. You can set everything up within a few minutes. If simplicity is key, add Strikingly to your shortlist.
---
How to choose the best free website builder for you
With so many website builders on the market, how do you know which one is the right free solution for you?
Look at the hosting basics. What are the storage and traffic limits, and do they suit your needs? If the service doesn't support custom domains (and most don't), what sort of URL will you get? The shorter it is, the more memorable it'll be for your visitors.
Think about site design. All free web designers have a range of templates suitable for general sites, but if you're hoping for something very specific - a site for a jewelry store, a florist - then check for suitable templates before you sign up.
Consider features, too. What will really help or impress your visitors? A top-notch image gallery, integration with social media, something else? Make a list of your priorities and ensure the builder delivers.
If you're interested in ecommerce and a free plan seems to deliver, check the small print for catches. Some free builders display products but can't take payments online, for instance, and if a site does include payment support, it might ask a huge transaction fee. Read the plan specs carefully, make sure you're getting what you expect.
And if you've done your research and can't decide between the top two, hey, they're free, just sign up to both and try them side-by-side. There's nothing like real-world experience to help you find the best option, and 30 minutes of drag-and-dropping might tell you all you need to know.
How we test each free website builder
In the same way we test web hosting services, our reviewers also sign up and purchase plans from website builders and go through the same process a beginner would when creating a website for the first time.
For free website builder services, we compare the same features you would expect from a paid website builder with the exception being the price comparison.
We look at the features offered, ease-of-use, functionality, support and other add-ons like blogging and ecommerce capabilities.
Once our reviewers sign up to each website builder, they create a website to get an accurate depiction of what you can expect. We have tested and reviewed all website builders listed above.
Because nothing can be 100% perfect, we made sure to dig out the positives and negatives of each free website builder so that you have a clear understanding of what to expect from each service.
Best free website builder FAQs
Is there a really free website builder?
Wix, Weebly and WordPress are website builder providers that offer their services for free as an option (in addition to a subdomain). Wix has completely free plans as well as paid ones.
We suggest you compared the benefits of each, weigh out your options in order to decide whether a free website builder is the right fit for your needs.
What are the other costs to build a website?
Depending on the selected Hosting plan, clients would also have to purchase a domain name that would be used for their website.
With hosting plans from Premium and above and period selection of 12 months, users are given a free domain name for 1 year.
But if the customers select single shared hosting, the free domain name is not added. So the domain name would be an additional cost here.
Other than that, nothing additionally is required for purchase. SSL for the customer is provided for free. Also, higher tier hosting plans such as Business Shared Hosting come with included CDN (in house), object cache offer.
Is it worth upgrading to a paid plan?
In most cases, yes because there are some features that you may be looking for that you just won't get with free website builders.
Let's take ad-free websites as an example, you'll mostly find that paid website builders give you more ownership of your site.
Storage is another feature to consider - if you plan on building a site that needs nots of storage, it would certainly be worth upgrading to a paid plan.
Answered by
Arnas Donauskas started his career working at Hostinger as a Customer Success Specialist. This position gave him a lot of experience which involves - technical help with web hosting issues, communication with various clients, and delivering the quality results with Hostinger services.
You also might want to check out the best small business website builder services.
Are you a pro? Subscribe to our newsletter
Sign up to the TechRadar Pro newsletter to get all the top news, opinion, features and guidance your business needs to succeed!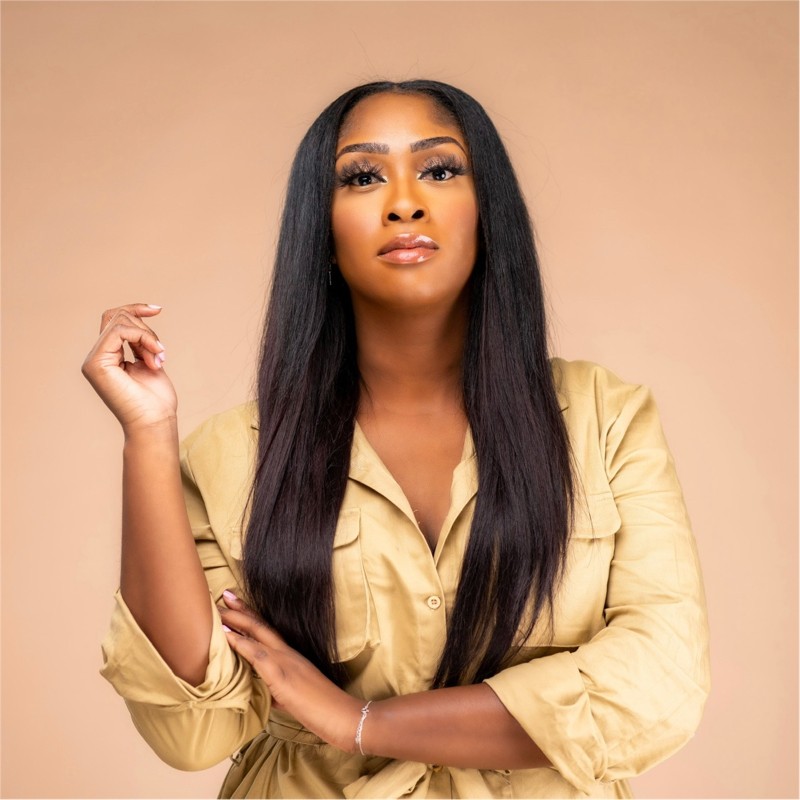 B2B Editor - Web hosting & Website builders
Abigail is a B2B Editor that specializes in web hosting and website builder news, features and reviews at TechRadar Pro. She has been a B2B journalist for more than five years covering a wide range of topics in the technology sector from colocation and cloud to data centers and telecommunications. As a B2B web hosting and website builder editor, Abigail also writes how-to guides and deals for the sector, keeping up to date with the latest trends in the hosting industry. Abigail is also extremely keen on commissioning contributed content from experts in the web hosting and website builder field.