Best domain registrar in 2023
Best
Contributions from
last updated
Save money and hassle by using one of the best domain registrar services for your website
VERDICT
REASONS TO BUY
REASONS TO AVOID
You need a domain name for your website but where do you begin? There's a lot to consider, including where to buy a domain name, and the best domain registrar service to choose from. Domain registrars serve as a proxy to ensure you're the recognized owner of any particular domain name.
Once you've picked the right domain name, you'll need to assess which company offers the best package for your needs, and there are plenty out there. Some of the best website builder services and the best web hosting providers also offer domain registration services. It, therefore, might make lots of sense to go for an all-inclusive, one-stop-shop offer.
We've rounded up the best domain registrars on the market right now so there's one less thing you have to worry about. We've tested the main providers on our list by purchasing real domains from each service and adding them to test websites we created with website-building services. We know how to navigate the market, and we've used each service in our comparison checks to pick out the best, as well as those which offer the best value for money.
The quick list
Let's get straight to it. These are a roundup of the top picks, and you can dive into get more details on each option below, alongside a price comparison tool so you can find the best deals right now.
The best domain registrars in 2023
Here you'll find full reviews for each of the best domain registrars in our list. We've tested each one extensively, so you can be confident our recommendations can be trusted.
The best domain registrar overall
What you need to know
Domain.com is an American domain registrar and web hosting company. It began initially as a domain registrar but added hosting options for customers over time. The company currently services over 1.2 million websites.
Interface and use: We found it pretty straightforward to use Domain.com. The initial step is to head to the website and pick whatever service you want. You can search for any domain name to see if it's available. If it is, you can proceed to purchase it immediately. Likewise, if you need web hosting or a website builder, select the plan you want and pay for it.
Domain name purchase: You can buy almost any available domain via Domain.com. The platform supports over 300 TLDs, including generic ones like .COM and .NET and obscure ones like .BUZZ and .GAMES. The generic ones are affordable, with comparable pricing to rival domain registrars. On the flip side, some obscure ones are pretty expensive, such as .GUITARS costs $89.99 for one year. If you've also found a domain that's already taken, there's no need to fret. Domain.com lets you submit your name (for a fee) in advance of when a domain becomes available.
Web hosting: Domain.com offers customers three main hosting plans: Basic, Deluxe, and Ultra. Basic lets you create and host just one website, while the other plans let you host unlimited websites. The Basic plan starts at $3.75 monthly, Deluxe at $6.75 per month, and Ultra at $13.75 per month. Notably, the three plans offer unlimited storage, which is pretty remarkable. Most hosting providers ration storage and bandwidth for their lower plans. The main difference between the plans is the number of MySQL databases and FTP logins they support.
Website builder: Domain.com offers a dedicated website builder with many features to help you set up a functional, attractive website without much technical work. The website builder lets you create individual pages for your content. It gives you complete control over your site's design and layout. Domain.com's website builder features artificial intelligence (AI) to help you lay the foundation of your website. You answer a few questions at the beginning stage, and the AI will help you choose the proper layout, including images and initial content, for your site.
Customer support: Domain.com offers customer support through email, live chat, or telephone. There are also video tutorials and a Knowledge Base on the website to help you understand the platform.
Read the full review: Domain.com domain registration service
The best cheap domain registrar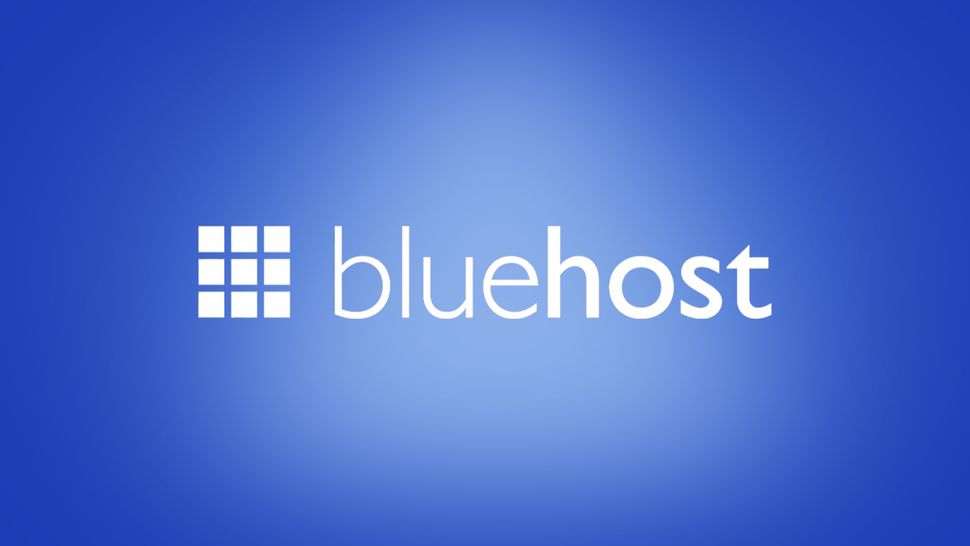 What you need to know
Bluehost is one of the best choices out there if you're looking for a reputable domain registrar which boasts very reasonable pricing. Bluehost sells .com domain at $12.99 per year and .org from $9.99, for example, but those looking for a hosting plan as well can really benefit from an excellent Bluehost offer.
A host of options: Those buying a shared hosting plan from Bluehost get a free domain thrown in (plus website builder), and that shared plan is usually $9.99 per month, but TechRadar readers can get it for $2.75 monthly (for the initial term) with our exclusive offer. Obviously, that's a strong value proposition indeed (and we're impressed with its fast performance and quality live chat support on offer).
Shared hosting: Opt for a shared hosting plan and your website is stored on a server that also hosts many other accounts. This scheme saves money, because the cost of the server is shared between many users. But it also reduces performance, because the server's resources - the processor, the RAM, the network connection - are also shared by everyone.
Bluehost's shared range is priced from $2.95 a month on the annual plan ($9.99 on renewal). This supports a single site and a lower-than-average 10GB storage, but the feature list includes a free domain, free SSL, free CDN (Content Delivery Network), automated WordPress installation, website builder, and 24/7 support via live chat and telephone.
WordPress hosting: WordPress is the world's leading website creation platform. It's not difficult for home users to learn, yet is also powerful enough to build and run powerful business sites, huge web stores and more. Bluehost's $2.75 a month shared hosting plan can automatically install WordPress, and is fine if you just want to find out how the platform works. But it doesn't have many specialist WordPress features, and you can get similar plans from other hosts for less.
Business-friendly extras: Additional hosting features include unlimited storage, support for unlimited sites, malware detection and daily scheduled backups. Business-friendly extras include marketing tools, site traffic analytics and SEO guidance, while the best plans include PayPal integration and a high-speed search tool. This is a nicely-judged mix of features, with plenty of appeal for the target small business audience.
Read the full review: Bluehost Web Hosting
The best value domain registrar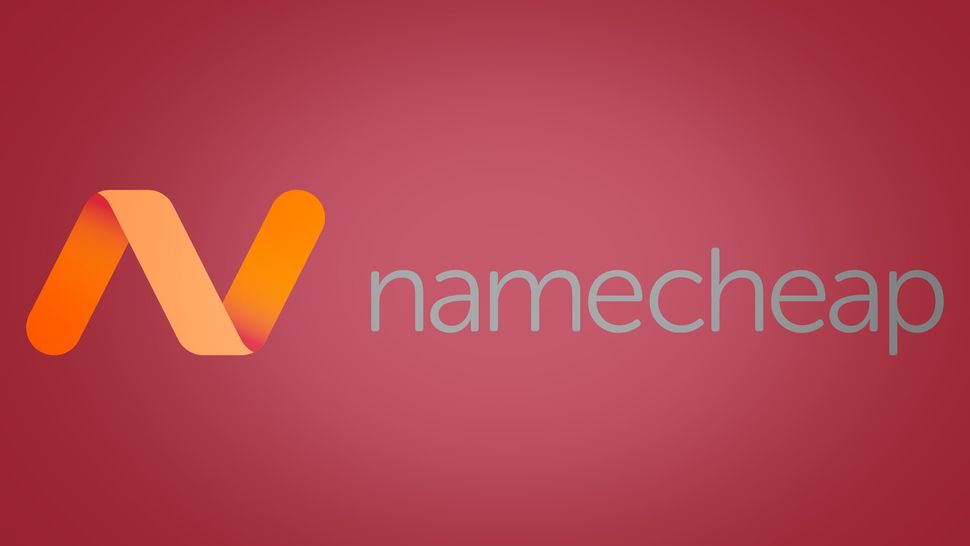 What you need to know
Namecheap is an American domain registrar and web hosting provider based in Phoenix, Arizona. An entrepreneur named Richard Kirkendall started Namecheap in 2000 and has led the company as CEO for over two decades. Namecheap is one of the top web hosting companies globally, serving 11 million registered users.
Plans and pricing: Namecheap domains have a broad price range because the company supports numerous TLDs. Generic TLDs like .COM, .ORG, and .NET cost between $10 and $15 per year, cheaper than on many rival platforms. On the flip side, uncommon, premium TLDs like .IO and .AI cost between $30-$80 yearly.
Namecheap offers hosting plans for $4 to $81 monthly. The shared hosting plans are cheaper, while the dedicated hosting plans are relatively expensive. But, Namecheap's most costly plans are affordable in the grand scheme.
Hosting: Namecheap offers a broad range of web hosting plans. It offers shared hosting, WordPress hosting, VPS hosting, reseller hosting, and dedicated servers. Shared hosting is the cheapest hosting option because you split the server hosting and maintenance costs with other users. On the other hand, dedicated hosting is the most expensive because it entails renting a single server only.
Features: The platform supports over 1,500 domain name extensions, a remarkable number for any domain registrar. You can search for any domain name on the platform and buy it right away if it's available. Namecheap also offers free privacy protection for every domain name, which helps to prevent spammers from contacting you easily. Likewise, you can search for contact information for specific domain names in the WHOIS database through Namecheap.
Security: Namecheap offers various security tools, including SSL certificates, a virtual private network (VPN), and cyber insurance (for US-based customers).
Interface and in use: Namecheap has a pretty complicated user interface. It has many features scattered across the platform, so the interface can be rather challenging to grasp. We observed considerable challenges when trying to activate an SSL certificate for our website. The process involved jumping through many nooks and crannies.
Customer Support: Namecheap offers customer support through email and live chat. There's no telephone support option. You can directly talk to a customer support representative when you're facing issues. Namecheap's support reps typically respond to email inquiries within 24 hours.
Read the full review: Namecheap domain registration service
The best domain registrar for low up-front costs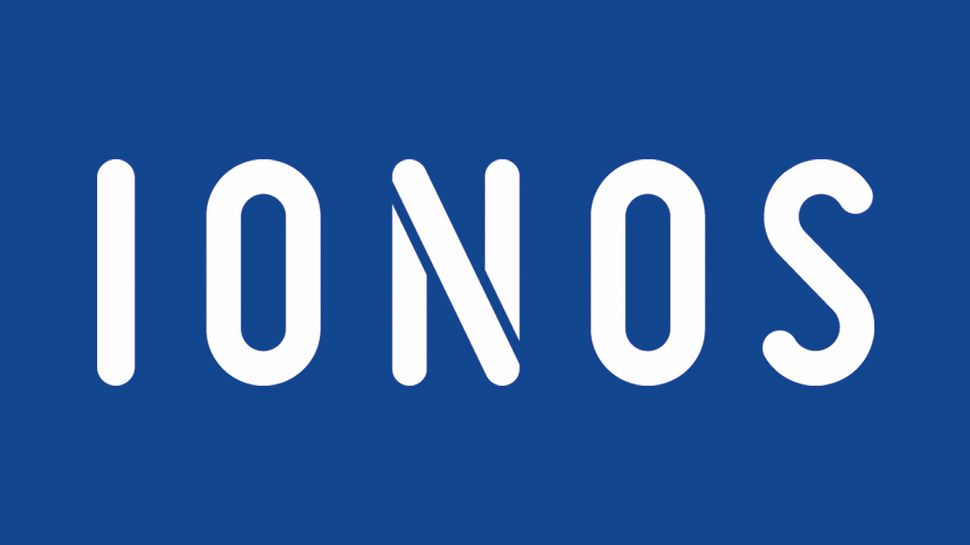 What you need to know
IONOS is a German web hosting company founded over three decades ago. It maintains dual headquarters in Germany and the U.S. Altogether, it employs over 2,000 people across 40 countries and serves millions of customers.
Plans and pricing: Ionos charges different fees for different TLDs, but they generally cost $10 to $100 yearly. Widely-used domain extensions like .COM, .NET, and .INFO cost between $10 and $20 annually on IONOS. On the other hand, uncommon extensions (e.g., .CASINO, .CEO) go for up to $200 per year.
IONOS provides significant discounts for domain names in the first year. If you pay for multiple years in one stretch, the company charges as low as $1 for the first year. It's a promotional strategy that seems to work well for the platform.
Features: Buying a domain name on IONOS is easy. The first step is to head to its Domains page. This page contains a search bar where you can check to see if your desired domain is available. If it's available, you can add it to your shopping cart straight away. You can also transfer domain names you registered elsewhere to IONOS. Any domain you want to transfer must be registered for at least 60 days.
You can use as many subdomains as you wish for any domain registered on IONOS. Subdomains are an additional part of your domain name that you can adopt to organize your website.
Interface and use: Signing up on IONOS is pretty straightforward and is a required step to purchase any of the company's services. You must pick a service before signing up. You'll also need to provide basic details like your name and email to create an account.
However, IONOS' backend user interface is quite complex. It isn't as modern as what you'll see in other competitors.
Security: IONOS assigns free SSL certificates for all its domains, as well as offering privacy protection for any domain name you purchase using the service. This way, your site is marked as secure by majore web browsers, and spammers or online marketers can't fetch your contact information and bombard you with solicitations.
Customer Support: IONOS offers customer support through telephone and live chat. You can contact the company 24 hours a day, seven days a week, which is commendable. But, when researching for this review, we noticed a trend of complaints about IONOS' customer support staff being slow to respond and inexperienced in dealing with complex issues.
Read the full review: IONOS domain registration service
The best domain registrar for businesses
What you need to know
Network Solutions is an American domain name registrar and web hosting service founded over four decades ago. It's one of the biggest web hosting platforms, with nearly 7 million domain registrations. The company is a subsidiary of Web.com, a web hosting giant.
Domain name registration is Network Solutions' primary service, but it provides complimentary offerings like web hosting, web design, online marketing, and search engine optimization.
Plans and pricing: Network Solutions charges varying fees for different services. Its domain names start at $10 upward. The generic ones like .com, .net, and .org cost between $10-$20 annually, while uncommon ones like .app, .club, and .tips cost between $20-$40 yearly. Network Solutions' domain name prices are competitive.
Network Solutions offers web hosting services for $4 to $40 per month. It offers four hosting plans; Starter ($4 monthly), Essential ($10 monthly), Professional ($35 monthly), and Premium ($41 monthly).
Features: Network Solutions lets you register available domain names. Just go to the website and search for any domain name you want. If it's available, you can grab it immediately. Network Solutions supports hundreds of TLDs, including regular ones like .com, .net, and .co and rare ones like .VIP, .website, and .expert.
Whenever you register a domain on Network Solutions, you can also pay for private registration so that no one would be able to fetch your contact information from the WHOIS database. Doing so helps prevent spammers from contacting you.
Network Solutions offers web hosting services for users. You don't need to venture elsewhere after registering your domain when you can also host your website on the same platform. Network Solutions' cloud hosting is reliable and secure.
You can also use the free website builder, alongside an ecommerce package, although this latter addition is fairly expensive, ranging from $30 to $100 per month.
Interface and use: Network Solutions has a user interface that's a bit clunky. The interface isn't as modern as what you'll find on some competing web hosting platforms and thus is harder to use. We think that the platform's user interface could use a lot of improvement.
Customer Support: Network Solutions offers customer support through telephone. There are separate support lines for US-based and foreign users. The company does not have any other customer support channels, which is a drawback. Telephone lines are prone to clogging in the face of too much demand.
Read the full review: Network Solutions domain registration service
The best domain registrar for choice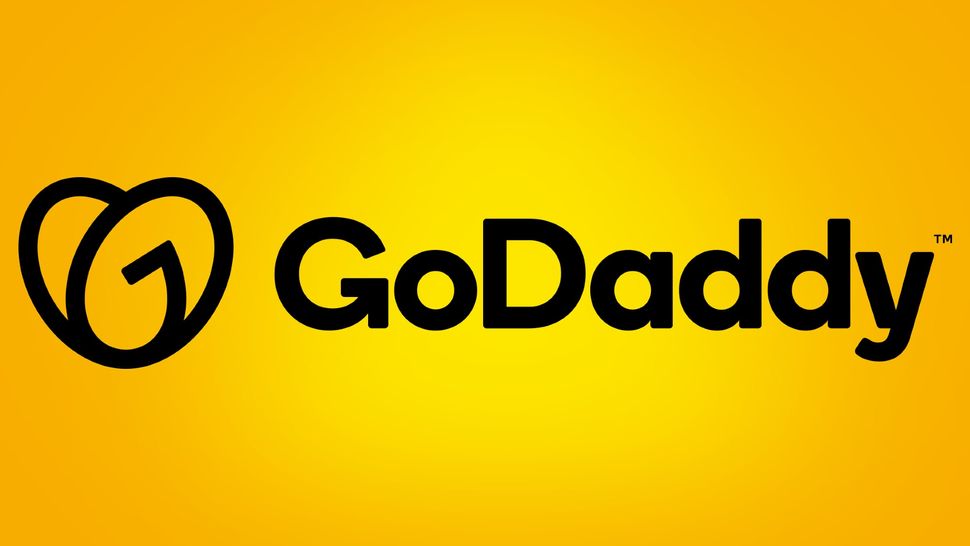 What you need to know
GoDaddy is an American domain registrar and web hosting provider founded over two decades ago. It's one of the biggest companies in its sector, serving over 20 million customers. The company employs over 9,000 people worldwide.
GoDaddy offers domain name registration, cloud hosting, and a website builder. It also provides complimentary digital marketing tools for customers.
Plans and pricing: GoDaddy charges varying fees for different domain names. The common domain extensions like .com, .net., and .org cost between $20 to $25 per year, while uncommon ones like .cloud, .blog, and .today cost between $30 and $40 per year. However, some select premium domains can run up to hundreds or thousands of dollars. GoDaddy's prices are significantly higher than what you'll get on rival platforms.
Additionally, you can buy SSL certificates for your GoDaddy domains. They cost between $95 and $245 yearly. Finally, don't forget to see what GoDaddy promo codes can assist you in bringing the price down.
Features: One of the great things about the platform is that it offers a wide selection of domain extensions. Its domain names are classified into two categories; generic top-level domain and country-code top-level domain.
There's a dedicated GoDaddy WHOIS database search tool you can utilize. If you type in the domain name in this database, you should see the email address used to register it. In some cases, domain name owners enable privacy protection so that their information doesn't appear on the WHOIS database.
GoDaddy also let us participate in auctions for specific domains. GoDaddy Auctions is a marketplace for domain sellers to find potential buyers. It's an auction-based model, so the buyer with the highest bid wins.
We were also able to transfer a domain name registered elsewhere to GoDaddy, and the process is pretty simple. Likewise, you can buy complimentary services for your GoDaddy domains, such as professional emails and an SSL certificate.
Interface and use: Signing up and creating a GoDaddy account is pretty straightforward. We created an account using our email (Facebook, Google, or Amazon accounts are also an option if you have one).
GoDaddy's tools are simple to use. The interfaces are typically neat, uncluttered, and easy to navigate.
Customer Support: GoDaddy offers customer support through telephone and live chat 24/7. They're different mobile numbers to contact depending on your country of residence. GoDaddy has over 20 million customers, so the support lines occasionally clog up when there's high demand.
Read the full review: GoDaddy domain registration service review
The best domain registrar for privacy
What you need to know
Hover is a domain name registrar headquartered in Ontario, Canada. It's a subsidiary of Tucows, a publicly-traded American-Canadian internet services provider. Tucows formed Hover in 2008 by merging three domain registration services it already owned; NetIdentity, It's Your Domain (IYD), and Domain Direct.
Hover is primarily a platform for domain name registration. But, it also offers additional services like email web boxes and email forwarding.
Plans and pricing: Hover charges varying prices for different domain name extensions. Its domain names cost anywhere between $5 and $50 annually—generic extensions like .COM and .NET cost $10 to $20 annually, and atypical ones like .IO cost $30 to $40 annually. Hover sometimes offers steep discounts for specific domain name extensions, dropping their first-year prices to under $5.
Hover charges $5 yearly for a custom email using your domain name. It also requires additional storage fees; $20 per year for 10GB or $29 annually for 1TB.
Features: Hover's main feature is domain name registration. You can search for any domain name you want and buy it on the platform if it's available. Hover supports over 300 domain name extensions, including generic ones like .COM and .NET and uncommon ones like .APP, .CLUB, and .IO. Hover also lets you transfer a domain name from another registrar onto its platform. This feature is helpful if you have domain names on other platforms that you want to move to one spot and manage easily. Hover does not charge any fees for transferring domains.
Hover enables customers to create custom emails using their domain names. Its email client works like any other email client. It just has a different interface. You can send and receive emails as usual. The platform has anti-spam tools to help detect and filter out illegitimate emails. You can create custom rules to keep your inbox in check. It also supports automatic email forwarding.
Hover has security measures and protocols to protect user accounts from compromise. An example is two-factor authentication (2FA), which requires two distinct modes of identification before logging into an account.
Interface and use: Hover has a user-friendly interface. The platform is easy to understand and navigate for most users. Registering and managing a domain name with it is pretty easy. The webmail interface is also user-friendly.
Customer Support: Hover offers customer support through email and telephone, and it's excellent. You can dial the support line and instantly get in touch with an actual customer support representative to help you whenever you're facing a problem, unlike many platforms that give automated responses, but this support isn't available 24 hours a day.
Read the full review: Hover domain registration service
The best domain registrar for extras