Modern SMBs are quickly learning the benefits of getting online, with service providers such as European cloud (opens in new tab) and hosting giant IONOS (opens in new tab) taking full advantage of this demand.
Long gone are the days where a small business might struggle to grow its online presence, as tools such as website builders (opens in new tab) and web hosting (opens in new tab) providers streamline their efforts in building ready-made packages tailored to gain maximum online exposure.
Patrick Schaudel, Head of Online Applications SME, IONOS, spoke to TechRadar Pro about what the company has been up to during the last six months, and tells us what the company has in store for its future offerings and services.
How has the pandemic shaped the future direction of the brand and where it's heading?
At IONOS, we haven't had to change dramatically during the pandemic – we've always been fully focused and dedicated to the digitalisation of business. No matter the size, experience, or history of a company, we strive to provide high value solutions and services that fulfil the needs and demands of our customers and make them as successful and possible in our digital world.
However, the pandemic has revealed some digitalisation deficits for SMEs which the tech industry needs to work together to fill. From the YouGov survey we commissioned earlier in the year, we aimed to better understand the impact the pandemic has had, the challenges businesses have faced, and the impact on their attitudes and plans for the future.
Of those that have taken measures towards digitalisation during the pandemic, almost one in four (39%) said it has helped them win new customers. 64% of respondents said they have received positive feedback, with almost three quarters (74%) feeling better prepared for future crises because of the technology they've put in place.
Despite many businesses seeing clear benefits, it's worrying to see that more than a fifth (22%) don't actually think transformation is required. This shows a real gap in knowledge of the benefits for these businesses – something that the tech industry needs to work together to plug, and to ensure SMEs are as supported and well-informed on the topic as possible. We're dedicated to making this happen.
We're also confident that the knowledge that our services and solutions, combined with our customer-centric consulting approach is the perfect foundation for the business's future. At IONOS, we're the reliable partner helping our customers embark and thrive on their digitalisation journey.
What has IONOS got in the pipeline in terms of the company's growth strategy?
At IONOS, we have been putting a strong focus on our cloud technology offering and scaling cloud platforms, and this will continue to be a key priority for the business.
The pandemic has transformed ways of working like never before, and we're committed to continually meeting the demand of our customers. Over the coming months, we'll be making further enhancements to our application portfolio, including enriching our WordPress hosting (opens in new tab) ecosystem, as well as productivity and groupware applications.
However, our growth strategy is not just determined on what applications or software we provide but also on the service we can offer. We'll continue to provide a first-class personal consultant service to ensure our customers can create the ideal online presence for them. As part of this, we'll also make tweaks to our customer service offering to ensure it's as simple as possible for customers to attain help for each and every demand.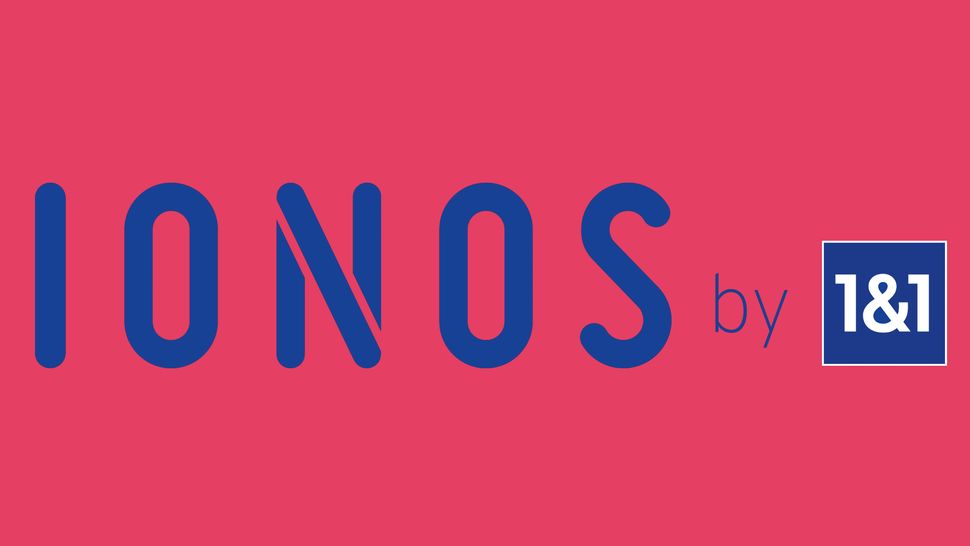 What are some of the trends you've witnessed in regards to web hosting and website building that is having a direct influence on the ecosystem?
The pandemic has put the importance of digitalisation firmly in the spotlight. Research from IONOS found that in total 63% of UK SMEs believe COVID-19 has strongly (34%) or very strongly (29%) impacted their company's digitalisation. However, surprisingly, findings showed that 1/ of SMEs still don't see any need to implement .
For those that have transformed or improved their offering, at IONOS, we're seeing increased demand from customers for more individual, tailored support to help them create a world-class online presence for their business.
With shop closures, isolation, and social distancing measures during the past 18 months, we've also seen a spike in demand for eCommerce solutions – something we'd expect will continue to rise over many months to come. It has become a 'new' channel for many selling products or services and connected companies with customers more so than ever before.
Finally, we've also seen an increased awareness of issues relating to data privacy and cyber security. Increased conversation around data protection has meant businesses are considering this in greater detail, and the desire for European-based partners and suppliers with a strong commitment to GDPR is in high demand.
Does IONOS have any more website builder firm acquisitions planned?
Earlier this year, IONOS acquired WE22 which is widely known for its white label website builder CM4all. It is one of the most sophisticated website builders in the world, and its full-service offering for creating websites made it the ideal business to complement the IONOS hosting business and bolster our offering for customers.
WE22 has also set-up an industry leading Do-It-For-Me consulting supply chain, which means customers have access to a full-services web presence that is tailored to meet their individual demands.
We would never rule out future acquisitions – at IONOS we're always looking for like-minded partners who will help us reach our ambitions, and better support our existing and future customers.
What is one thing about IONOS that your customers may not know about the company?
We handle around 4.9 million customer requests each year – via phone, chat, or email. It's one of our more celebrated figures as it truly reflects our dedication and commitment to the success and satisfaction of our customers.
We're committed to providing best-in-class applications and services, but we're even more committed to building close relationships with our customers. We're truly invested in being a partner to each and every one, helping them evolve and transform their offering, and supporting them throughout the process.
What sets IONOS apart from its competitors?
We have a strong, committed team, leading products and services, and an unwavering commitment to supporting our customers in achieving their business ambitions. As a European provider, data privacy and protection is also paramount, making us the ideal, reliable partner for SME digitalization in Europe.
Plus, we offer a 24/7 personal consultant, meaning all our customers have access to a free, designated point of contact who'll provide tailored advice and support, whenever it's needed.