How to register a domain name
Find the perfect domain name for your site, and make it your own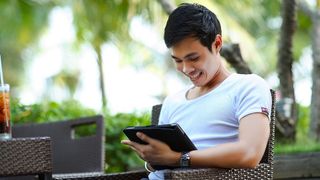 (Image credit: Pixabay)
You're building a website. You're hoping for big success. But there's one crucial decision you must make before you do anything else: what domain name do you want to use?
The domain is the name of your site, the 'something.com' address you type into a browser to access it. The better your choice, the more likely others are to remember the name, want to access the site and share it with others, making any domain decision one of the most important factors in your internet success.
Finding the right name can take a while, especially as many of the best names have been registered already, but it's not the only issue. Although there are plenty of places to buy a domain, there are huge variations in price, features and the services on offer from each provider.
If you need a website but haven't chosen your domain yet, then this article can help. We'll explain what makes a good domain name, how you can find ideas and inspiration, and give you pointers on domain registrars who offer the best service and features for the lowest price.
Choose a domain name
The ideal domain name is short, snappy, and gives potential visitors a good idea of what the site is all about. If you can't manage short, that's not necessarily a problem: however long your domain, what's key is that it's easy to remember and share with others.
One useful approach is to read the name out loud, and ask yourself how easy it might be to remember. 'simonjonescars.com' isn't exactly snappy, for instance, but it's made up from three short words which almost everyone knows to spell, and they'll have no problem finding it online.
Now imagine you chose the domain 'simon-jones-cars.com', having to say 'Simon dash Jones dash…', having to remember the dashes if you're the one being told. Much more difficult.
Think about how easy it is to spell a domain. If you can, avoid words like 'recommend' or 'successful', where visitors might not remember whether they need two of those consonants, or only one. Or maybe they know, but a typo like 'reccomend' is just easier to miss. You can register possibly misspelled domains and point them to the same site, but life is much easier if you can avoid these problems in the first place.
Avoid names that are similar to other trademarks, such as Mikrosoft.com, Gogle.com or Aple.com. Even if you're not sued, it looks dishonest, and won't help you build your own distinctive brand.
Keep in mind that you're not restricted to .com, .net, .org or the other most popular top level domains (TLDs.) There are hundreds of other options: .bargains, .cafe, .consulting, .expert, .fashion, .online, .store, .tech, .website and many more. Surveys show .com are seen as more trusted, and having more authority, so this won't work for everyone, but it's worth checking out what's available.
If you're short on inspiration, enter a few keywords at a domain name generator like Domain Wheel. We used 'Mike' and 'Photography', for instance, and within a couple of seconds it suggested MikePhotographyNow.com, MikePhotoStore.net, MikeStudios.org and many others. Even if a domain generator doesn't give you the perfect name, it might shift your own thinking and point you in a better direction.
Check domain availability
Your brainstorming session might have come up with some amazing ideas, but don't get your hopes up just yet. With more than 350 million domains registered, there's a good chance that at least some of them are already taken. Using a domain availability checker can help you find out.
Namecheap's Domain Registration page is a good place to start. Type your name in the box, hit Search, and within seconds you'll see whether the domain is available, and if it is, how much you can expect to pay (but don't click the Buy button yet– we'll talk about the purchase later.)
If the domain is owned by someone else, Namecheap looks for names with other TLDs and reports any that are available (site.net, site.org, site.tv and so on) with their price. That can be useful, but be careful. If MyGreatBrand.com isn't available, you might be able to register MyGreatBrand.net instead (and even avoid being sued), but there's a problem. If people can't remember the TLD of a domain, they're most likely to try .com first, and could miss your site entirely.
Namecheap's Beast Mode is more interesting, with its ability to generate relevant domains for your chosen keywords. We decided to challenge it by just entering the keyword photo, because surely there wouldn't be any interesting domain names available with such a common term, right?
Well, although there weren't any .com suggestions, the site did come up with a bunch of decent ideas which could work in some situations, all available for under $25 in year one: getphotos.shop, usephotos.info, photolabs.online, tryphoto.art, photoapp.pro and more. That's not bad at all for such a challenging start, and the more relevant keywords you add, the better the suggestions become.
There's one final complication: it's best to ensure that the social media handles matching your domain name are also free. If someone else is posting on Twitter or Facebook using your name, that could confuse your visitors. And even if you don't think your site needs an Instagram account right now, you might in future; it's best to keep your options open.
Choose a domain registrar
Coming up with a great domain name which is also free is a real achievement, and it's probably wise to buy it quickly, before anyone else has the same idea. But where should you go? That depends on where your priorities lie.
If you're buying a single domain for a website you intend to build right away, then the simplest approach is to register the domain with your hosting provider. That makes life more straightforward if you need to make domain-related tweaks in future, because your host should have instructions on how to do it (or support may be able to do it for you), and you'll have the convenience of paying for both hosting and the domain on a single bill.
The problem with this tactic is it can be expensive. Web hosts know many users put convenience before shopping around, and they often charge significantly more for domains than specialist registrars.
Buy a hosting package with HostPapa, for instance, and it'll be free in year one, then $15 a year, with an extra $10 a year (renewing at $16) for domain privacy. But Porkbun can get you the same .com for under $10 a year, with privacy protection thrown in, saving $15 in year one, $21 a year afterwards.
If you're looking at one of the more expensive modern TLDs, the difference can be much greater. GoDaddy asks $80 for the first two years of a .store domain registration, then $80 a year on renewal. As we write, Porkbun charges $2.55 for year one with no second year contract (so $2.55 is all you pay up-front), and if you decide to renew it, you'll pay under $42.
That's a big saving, but cheapest isn't always best. Features matter, too. Does your registrar offer email forwarding, allowing you to forward email from your new domain to an existing address without buying hosting? Or URL forwarding, where anyone accessing the domain is redirected to another site? How about quality support? Think about what you need, as well as the price.
Overall, if simplicity is top of your priority list and you're not concerned about saving a few dollars, register the domain with your web host and there's just a chance you'll save yourself a little work later.
But you don't mind one or two extra setup steps (which are most unlikely to be significant, anyway), then we'd recommend you at least compare domain costs before you buy, find out what level of price premium you're paying.
Check what your host charges in renewal fees after any free year, for instance. Use a comparison tool like domcomp.com to see just how cheap other registrars can be, then read our Best Domain Registrars guide to see who's right for you.
Register the domain
Getting your hands on your ideal domain name begins much like any other online purchase: search for the name, add it to your basket, then browse the site to make sure you understand exactly what you're getting.
When we added a $15 .com domain at HostPapa, for instance, the site automatically added Privacy Protection, and, even though we weren't buying hosting, a Protection Power Website Security package for another $40 (then $76 every subsequent year.) It's not difficult to remove these - just clear the checkboxes in your cart - but it shows the value of paying attention.
Other domain registrars might list whatever free features they're including, or show you optional extras which could be useful. Porkbun proudly boasted that our domain came with free Whois Privacy, Email and URL forwarding, for instance, while GoDaddy offered us a Microsoft 365 Email Essentials account for our new domain at $1.99 a month.
Think about whether you need any of these goodies, and as with HostPapa, kick anything unnecessary out of the cart if it's been added without your permission. Then check out, hand over your cash when you're happy,and create a new account when you're asked.
At some point you'll be asked to enter the contact details for your domain, too: your name, real world address, email address, even phone number. Your registrar isn't snooping, every domain registrant must provide these details for the public Whois database, and they have to be accurate: don't make them up. As long as your domain comes with Domain Privacy (aka Whois Privacy), as we recommended earlier, this isn't an issue: the public database will include the privacy provider's contact details, not yours.
Registration complete, you'll finally receive an email from your registrar with a verification link. Don't forget about or ignore this: if a registrar can't verify your email address (or other contact details) within 15 days, it must suspend both the domain and your account. Check your spam folder if you don't see anything, contact your registrar's support team to see what's going on, or search for your domain at the WHOIS database to see if it shows up (beware, new registrations may take a day or two to appear.)
That's it, you're done - the perfect domain is yours. It might take up to a couple of days before it's available, but once that happens you'll be able to use it for emails, a website, or whatever else you need.
Are you a pro? Subscribe to our newsletter
Sign up to the TechRadar Pro newsletter to get all the top news, opinion, features and guidance your business needs to succeed!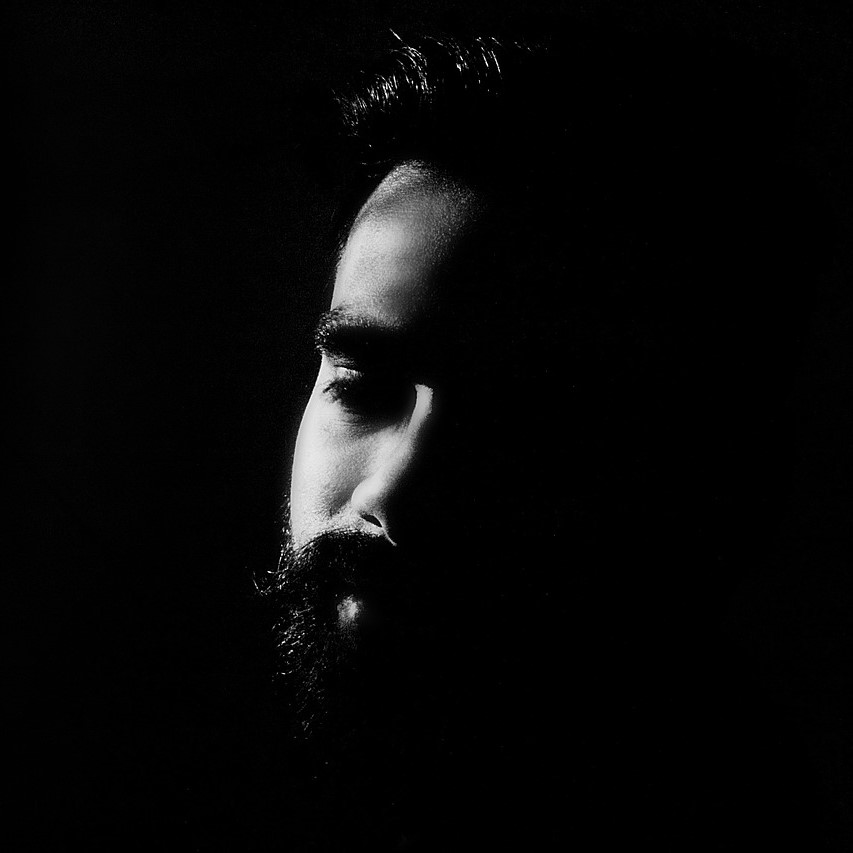 Mike is a lead security reviewer at Future, where he stress-tests VPNs, antivirus and more to find out which services are sure to keep you safe, and which are best avoided. Mike began his career as a lead software developer in the engineering world, where his creations were used by big-name companies from Rolls Royce to British Nuclear Fuels and British Aerospace. The early PC viruses caught Mike's attention, and he developed an interest in analyzing malware, and learning the low-level technical details of how Windows and network security work under the hood.