How to transfer a domain name
What happens if you want to change your domain registrar?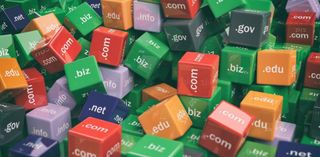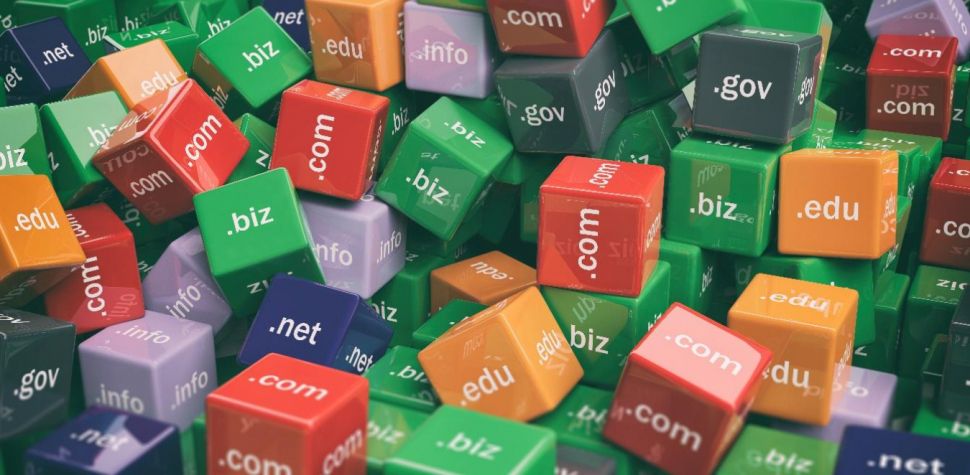 (Image credit: Shutterstock)
Transferring a domain name from one domain registrar service to another can be a confusing process, but it doesn't have to be. An understanding of general concepts and some simple steps can make the entire process straightforward.
Therefore, this guide provides a general introduction to transferring domain names, and serves as the perfect starting point for anyone looking for an explanation on how to transfer a domain name quickly and effectively.
Whether you're a novice or an experienced user, this guide will help ensure you make the best decision when it comes time to transfer your domain name.
What is a domain name and domain transfer?
A domain name is a general term used to describe the unique address of a website on the internet. It's like an online street name specifying its location in the vast system called the world wide web or www. Domain names could have been numbers, but they are easier to remember as words and phrases. An example would be www.example-domain.com, where 'example-domain' is a domain name and '.com' is its extension which points out this site as being a business or commercial website.
Domain transfer refers to the process of changing the ownership of a domain name from one domain registrar to another. Transfers can also be used if you want to keep all your domains in the same place. Generally, this is a relatively straightforward procedure that requires specific authorization and authentication steps.
In general, domain owners need to ensure proper authentication for both registrars involved in the transfer process to minimize risk of malicious activities and ensure that the transferee is authorized by you or by your company as the domain owner.
Additionally, domain owners must check that all contact information associated with their domain name is updated before initiating any transfers as failure to do so will result in transfer delays or denials due to incomplete data. Once all details are gathered, a generic Authorization Code (EPP) must be requested and filled in with the appropriate details in order for the general domain transfer process to go through successfully.
How to transfer a domain
Ensure that your domain is eligible for transferring
Prior to starting any transfer, make sure your domain is eligible for a transfer. There are general eligibility requirements that must be met in order for a successful transfer. For example, your domain must have been registered more than 60 days ago, and you must not have recently transferred it from another registrar (within the past 60 days). After verifying that your domain is eligible for transfer, review the transfer fees and any other policies associated with the process. While there are many details to consider when transferring a domain, ensuring that your domain is eligible is essential for a successful transition.
Update your contact information
Updating contact information is a general requirement anytime you transfer a domain. It's important to ensure that the current whois record which shows your personal information is accurate. This will allow the receiving registration provider to verify your identity, thus helping prevent or stop any fraudulent activities related to the transfer of your domain name. To facilitate the process of transferring domains, it is usually required that you provide valid contact information, including an email address and phone number. To update this info simply log into your account (cPanel) and view your profile settings and make any necessary corrections or additions. Keep in mind that some domain providers may have additional requirements for contact information so make sure to research them prior to starting the transfer process.
Make sure to Unlock your domain name
It is important to unlock a domain name when you want to transfer it to another host. If you're not sure where to find this option, you can typically find it under the "Security or Theft Protection" in your domain dashboard. The lock setting helps protect your domain name so that accidental changes can't be made, however, when you are ready to transfer it, this must be unlocked. Once unlocked, you will then be able to successfully move it to its new home.
You need an authorization code
Next, you'll need to obtain an authorization code (also known as an EPP code) from your current registrar. This general code is provided to help verify that you are the legitimate owner of your domain and provides extra security when domain transfers occur. Depending on the registrar, you may need to log in to an account portal (cPanel, depending on the company you are using) or contact customer support for help. Note; EPP is valid for 5 days after which you are required to request a new one.
You need to create an account with the new domain registrar
Creating an account with your new domain registrar is the next step in transferring your domain. Most major domains offer a transfer service page, which can be easily accessed via their website. Here, you can enter the name of your domain and its suffix to initiate the process. You don't need to add "www" or any other general information; just put in the general name of your domain and its suffix.
Now enter the authorization/EPP code
Once you've requested an authorization code for your domain transfer, your next step is to enter the authorization code sent from your previous registrar. Double-check that the code is entered exactly as it's provided. If there is a slight mistake in the code, your system won't be able to detect it and the domain transfer could be delayed or thwarted altogether. So don't forget to double-check before pressing 'submit'.
Authorize the domain transfer
Authorizing the domain transfer is very important. This step is easy, but authentication will be required to make sure the transfer is legal and secure. Once you've entered the authorization code, provided by your old registrar, both service providers will get in touch with you. Make sure all your contact details are correct and be prepared to answer a few questions regarding why you're transferring your domain away from its current service provider. With everything verified, you can officially approve the transfer and move into the next step.
Make payment for your domain transfer
Paying for a domain transfer is usually straightforward. Most providers will require you to pay for a year of service, but it's worth considering promotions as they may offer the first year at no cost. Depending on the provider you can benefit from discounts or other bonuses so be sure to shop around. Make sure you check the terms and conditions too – some domains may not be eligible for certain benefits.
Wait for your domain settings to transfer
Once you've initiated the transfer and it has been accepted by your new registrar, the next step is to wait for your domain settings to transfer. This process usually takes up to a few days before all DNS changes are reflected across the world wide web. The general authentication process may vary depending on which registrar you have chosen, so it is best to thoroughly read the support materials of your new registrar to make sure everything goes smoothly.
Choose a private domain
Before transferring a domain, you should decide if you want to have your contact information remain public or opt for private domain registration. Private domain registration is an additional service generally offered by many domain registrars, allowing them to mask your contact details from the general public when performing a WHOIS search. This means that instead of seeing your name, phone number, address and email address, only the registrar's information will be displayed. If you're looking for additional privacy and security around your personal/business information associated with your domain, then opting for private registration may be the right choice for you.
Cancel your old service
After initiating the transfer of your domain, it is wise to cancel your old service with your previous registrar as soon as possible. To avoid any complications that could occur, ensure that the transfer was successful before going ahead and cutting your ties with the old registrar.
Why should I transfer my domain?
There are several reasons why you may need to transfer your domain from one company to another. The most common reason is if you are looking for better web hosting services with more features and better customer support. Or, if you decide that the current company managing your domain isn't meeting your needs anymore, then transferring could be the best option for you. Additionally, if you bought a domain from somewhere else, then transferring it over to a new owner would be necessary as well.
Another reason why transferring may be necessary is if there was an issue with renewing a domain on time and now the new registrar wants full control over the ownership of the domain until it has been renewed properly. And finally, in some cases, you may choose to transfer a domain simply because you want to switch companies or you don't like your current provider anymore.
Advantages of transferring domains
When you transfer your domain name from one provider to another, you're taking advantage of increased security measures. Many registrars offer additional layers of protection for your domain name and its associated data. For example, some providers offer two-factor authentication so that no one can access or make changes to your domain without entering a unique code sent directly to your phone or email address. Additionally, many registrars provide daily scans for malware and malicious activity that could put your website at risk.
In addition to security benefits, transferring your domain name provides reliability benefits as well. When you transfer your domain name from one registrar to another, particularly if you choose a reputable provider, you can rest assured knowing that your website will stay up and running without interruption or downtime caused by technical issues. Furthermore, many registrars guarantee 99 percent uptime so that customers can rely on their services day in and day out.
Another benefit of transferring your domain name is convenience. When you transfer your domain to a new provider, there's no need to migrate existing data manually; the process is quick and easy with most registrars performing the migration on behalf of their customers. Additionally, many providers now offer web hosting services alongside their registrar services so that customers can have all their website needs taken care of under one roof.
Finally, when you transfer your domain name from one provider to another you have the potential to save money in the long run. Many companies offer competitive pricing for their services as well as discounts for establishing multiple domains at once which could mean substantial cost savings for businesses who register multiple websites under different top-level domains (TLDs). Furthermore, some providers also offer discounted renewal rates which makes it easier than ever before for businesses on tight budgets to keep their websites up and running year after year without breaking the bank in the process.
Transfer the right way
Transferring a domain name can seem like an intimidating task but don't let it discourage you. As long as you follow these simple steps outlined above, you should have no problem transferring your domain name successfully within no time.
Just remember that different registrars may have different procedures so make sure that all contact information provided is correct and accurate before making any final decisions or clicking any confirmation buttons during this process.
Domain transfer FAQs
How long does a domain transfer take?
Generally, domain transfers can take anywhere from five to seven days. There are various factors that make the process different for every user. The primary determiner is whether you're transferring a domain between two registrars or keeping it with the same company.
Transferring from one registrar to another often requires extra steps such as verifying ownership, so this generally takes longer than if you are renewing an existing domain with the same registrar. Additionally, some extensions have specific rules that require more processing time as well. It's important to check with your registrar to determine how long your transfer may take and if there are any extra steps needed for specific extensions.
Is it domain transfer free?
When you're considering transferring a domain, the general rule is that a fee will be incurred. The exact cost and structure can depend on the registrar you're using – for example. It's important to remember that all registrars will charge a fee when your domain is up for renewal, with some registrars combining both costs (renewal and transfer fee). Alternatively, you might want to explore registering a domain name for free which may be a viable option.
My domain name registrar denied my request. Why? What should I do?
Many times, the general reason for a denial of a request is that the information provided is inconsistent with the domain owner's existing records or they simply can't verify ownership. To ensure that your data matches with the domain owner's records, make sure your contact details are up-to-date and that you provide all necessary documents such as ID, purchase receipt, and other required files.
If you are not the domain owner, contact them immediately to fix the issue. Also, if you have any unpaid fees from previous domain purchases, it may cause your domain name to be put on hold. You must pay any outstanding amounts owed before attempting a transfer again. Lastly, check to see if the "Lock" option is enabled in your portal; often this status deters successful transfers.
What if my domain has expired? Can I still transfer it to another registrar?
It is possible to transfer an expired domain, subject to meeting certain criteria. If a domain has been paid for and is still within the redemption grace period (a maximum of sixty days after expiration), it can be transferred to another registrar.
Prior to initiating the transfer process, the domain must have been renewed with your current registrar and still be in their system. If too much time has passed since expiration, there is a possibility that the name may have been deleted or made available for general purchase. Be sure to check your domain's status before attempting any transfer procedures.
Does transferring my domain hurt my site's SEO?
Transferring your domain name does not have to hurt your site's SEO if general transfer information is accurate.
When transferring a domain name, make sure contact info, nameservers and other pertinent details are all up-to-date in order to preserve your website rankings in search engine rankings.
Your hosting provider should be able to help you make any necessary adjustments so that the process goes as smoothly as possible with minimal effects on SEO.
I don't know my DNS registrar. What can I do?
If you're unsure who your Domain Name System (DNS) registrar is, the ICANN Lookup tool provides a general way to look up the information. Just enter your domain name, and under the "Registrar Information" section you will find out which company registered your domain name.
This should be the same as your DNS registrar. Armed with this insight, you can then take steps towards transferring your domain name if that is needed.
How can I get an authorization code for domain transfer?
Generally, you will need to begin by unlocking your domain name in your current registrar's dashboard, then search for an option to request the authorization code.
While some registrars may send it automatically after the request has been made, most require you to wait a few days before receiving it. Taking these steps should allow you to get the authorization code and progress further in your domain transfer.
Are you a pro? Subscribe to our newsletter
Sign up to the TechRadar Pro newsletter to get all the top news, opinion, features and guidance your business needs to succeed!
Kenneth is a freelance tech writer who's been in the sector for three years. He loves writing about new technology, focusing on web hosting, streaming, cybersecurity, and how it can benefit people's lives.