Namecheap's prices are as low as its name suggests, and although sometimes you can see why (SSL is a paid extra after year #1 with shared hosting) there's also real value here. Well worth a look, particularly for bargain-hunters with simple sites, and business users who need low-cost dedicated hosting for more business-critical projects.
Pros
+

Low prices

+

Quality control panel and hosting tools (cPanel, Softaculous)

+

Excellent support site

+

USA, UK and Netherlands data centers

+

Bitcoin supported

+

100% uptime guarantee for shared and dedicated plans
Cons
-

SSL only free for the first year with shared plans

-

Underpowered Managed WordPress plans

-

Only three VPS plans gives users very little choice

-

Shared hosting speeds are fractionally below average

-

Some plans ask a $1 a month premium to use non-US data centers

-

No specialist ecommerce plans
Why you can trust TechRadar We spend hours testing every product or service we review, so you can be sure you're buying the best. Find out more about how we test.
Namecheap is best known as a popular domain registrar, where you find and buy whatever dot-com or other name you'd like to use for your website. According to Domainstate, it handles more than 12 million domains: only GoDaddy has more.
But there's much more to Namecheap than domains. The company has a wide range of the best web hosting service products, covering everyone from bargain-hunting first-timers to demanding business users.
Recent additions include Namecheap's own CDN (content delivery network), a technology which accelerates your website speeds for visitors all around the world. The company even has a budget VPN to keep you safe on public Wi-Fi, and allow you to access regional content from other countries.
What types of hosting does Namecheap offer?
Namecheap's range starts with low cost and easy-to-use shared hosting, a perfect choice for first-timers and less demanding websites. There are Namecheap promo codes for bringing the cost down even more too.
WordPress hosting comes optimized for WordPress, adding valuable site management features and delivering extra speed.
VPS and dedicated hosting gives you maximum performance. It's also more complex to manage, and normally a lot more expensive, making these a better choice for business users. But Namecheap does have some low-priced options which make the technology available to everyone (more on that below).
Next, we'll look at each type of hosting in turn, and find out more about what they offer, and which hosting type is best for various common uses.
Namecheap shared hosting
Opting for a shared hosting plan means your site will be hosted on a single server along with many others. That's great for speed, as the server costs are shared across multiple accounts. It hurts speed, because you're also sharing the server's CPU, RAM and network connection, but decent shared hosting plans can still often manage tens of thousands of visits a month.
Namecheap's shared hosting range looks, well, seriously cheap, with headline prices starting at just $1.88 a month over two years ($4.48 on renewal).
A good set of core features includes a free domain, free migration, a bundled website builder, unlimited bandwidth and a minimum of twice-weekly backups. Softaculous is on hand to speedily install WordPress and 150+ other apps, and cPanel has all the power you'll need to manage your web space.
Even the cheapest plan supports hosting three websites, too (the others allow unlimited sites). Most providers only allow a single site on their starter shared plan.
The main catch is SSL only comes free for the first year with all the shared plans. After that, it's a chargeable extra. This isn't expensive at $5.99 a year ($6.99 on renewal), but it does mean Namecheap's shared hosting isn't quite as cheap as it looks.
If that's a concern, consider Hostinger and HostGator. Both have starter prices under $3 a month, also with some compromises, but SSL comes free forever.
Namecheap WordPress hosting
WordPress is a hugely popular website creation platform, easy for beginners to use, yet powerful enough to build huge business websites and leading-edge web stores.
As we've discussed above, you can explore one of the best WordPress hosting tools with Namecheap's shared account. If you're building a very simple website, you're looking for a bargain, or you'd just like to learn the WordPress basics and find out what it could do, the shared hosting route makes a lot of sense.
Namecheap's EasyWP plans are fractionally more expensive, but add more resources and are specially optimized to deliver better WordPress speeds (Namecheap says they're at least three times faster than regular WordPress on its shared hosting account.)
EasyWP Starter has 10GB storage, a free CDN (Content Delivery Network) to boost performance, and supports a single site with up to 50K visitors a month. It looks cheap at $2.08 a month on the annual plan, $2.91 on renewal, although there is one catch: there's no SSL, which adds at least $0.50 a month with Namecheap's most basic certificate.
The other EasyWP plans include SSL for the lifetime of the plan (not just the first year), and add more storage and resources. The top-of-the-range EasyWP Supersonic plan can manage a mammoth 500K visitors a month, but it's still good value at $4.57 a month on the annual plan, $9.07 on renewal.
The EasyWP range could be a smart choice for WordPress newcomers with simple websites and not much cash to spend. Even the monthly billing option is great value. Sign up with EasyWP Starter, the first month is free, and you'll pay only $4.88 a month after that. That's three months to learn WordPress and test the service, all for under $10.
The plans have some weaknesses, too. They support creating only one website, and you don't get the same range of WordPress-oriented features that we see with the best competition.
If Namecheap doesn't have the power you need, take a look at A2 Hosting's Managed WordPress range. The JUMP plan is more expensive ($22.99 on the annual plan), but gets you 250GB of fast NVMe storage, free SSL, premium backups, and support for five WordPress sites, a far more capable choice for advanced users.
Elsewhere, business WordPress users should check out Bluehost's WP Pro range, which adds marketing and SEO tools to the managed WordPress hosting mix. And if you're after the maximum hardware power, InMotion Hosting has WordPress products for VPS and dedicated servers.
Namecheap VPS hosting
Virtual Private Server (VPS) hosting is faster and more configurable than shared hosting. But it's also relatively expensive, and more complex to set up and manage, which means it's not an ideal choice for novice users with simple, low-traffic sites.
If you're an expert or have a more demanding website, though, it's a very different story. A good VPS can give you huge control over your server, and the power to handle hundreds of thousands of visits a month, sometimes for less than the cost of high-end shared hosting.
Namecheap's VPS hosting starts at $6.88 a month billed annually for a 2 CPU core, 2GB RAM, 40GB storage and 1TB bandwidth system. While that looks cheap, keep in mind that it's an unmanaged system, which means you're left to run the server yourself (add, install and update software, restore a failed server, and more.) You don't even get a control panel.
Managed VPS is easier to use, but also more expensive. The unmanaged Quasar plan is $15.88 billed monthly for a 4 core, 6GB RAM, 120GB storage and 3TB bandwidth system. Adding full server management and cPanel lifts the price to $50.76 (and you can add $1.50 a month if you need Softaculous to install WordPress or anything else).
Namecheap's top-of-the-range Magnetar VPS plan is more powerful, with 8 CPU cores, 12GB RAM, 240GB storage and 6TB bandwidth. It's $28.88 billed monthly for an unmanaged system, rising to $63.76 with the managed option.
The major advantage of Namecheap's VPS range is its price. We often recommend Hostwinds' extensive VPS range, but what do you get for $29 a month there? Two CPU cores, 6GB RAM and 100GB storage, a far less capable system.
The problem with Namecheap is it only has three VPS plans, and they're not as configurable as the best of the competition. If Namecheap's choices don't suit your needs, you'll find far more appealing deals elsewhere.
If you're on a budget, IONOS' basic VPS starts at $2 billed monthly, for instance. It's as basic as a VPS gets (1 core, 512MB RAM), but ideal as a cheap way to learn how the technology works.
At the other end of the market, Liquid Web's VPS hosting is crammed with features, with great support, and is mostly for demanding business users.
If you just need maximum choice, check out Hostwinds. It has both cheaper and more powerful plans than Namecheap, they're more configurable, and every VPS is available in Linux and Windows flavors. That's what we call comprehensive.
Namecheap dedicated hosting
Opt for shared or VPS hosting and you're forced to share your web server with others. Sign for a dedicated package, though, and it's entirely yours. RAM, CPU time, the network connection, it's all reserved for your website only, so you'll never again be slowed down by what's happening with other accounts.
Namecheap used to offer only a handful of dedicated server deals, but right now there are 44, more than many competitors. There's something for everyone, with prices starting low at under $50 billed monthly for an unmanaged 4 core, 8GB RAM system, rising to around $250 for a 16 core CPU with 128GB RAM and fast-as-it-gets 4 x 1.92TB SSD NVMe storage. All plans include free site migration and a 99.99% uptime guarantee.
As with VPS hosting, the lowest prices are for unmanaged systems (you must run the server yourself.) Choosing the Complete Management option (Namecheap maintains the server for you) with a cPanel Solo license adds around $65 to the server cost (billed monthly.) But that's still great value, especially as there's no setup fee, and you can pay significantly more elsewhere.
The main issue with Namecheap is the lack of configuration options. You can't take a base server and pay extra to add more RAM, or an extra backup drive, for instance: what you see is more or less what you'll get. There's still no Windows hosting option, and servers are only available in the Arizona data center: you can't choose the UK or Netherlands.
If you don't have any special configuration needs, and you're looking to run a high-traffic or business-critical site where speed and reliability are vital, then Namecheap's lengthy list of base servers and great value should earn it a place on your shortlist.
Also consider IONOS. It doesn't have as many server plans, but there are some very cheap managed and unmanaged deals, and other options you won't find at Namecheap (Windows hosting on some servers, storage servers with up to 48TB storage and US or Europe data centers).
Elsewhere, both A2 Hosting and InMotion Hosting have a wide range of managed and unmanaged plans, with unusually flexible billing to keep costs down (1, 3, 6 and 12 months.) And if you're looking for real power, check out Liquid Web. Its high-end servers can handle just about anything, and the company's 100% uptime and power guarantee (and excellent support) should get you an ultra-reliable service.
Does Namecheap have a website builder?
If you don't have a website yet, and WordPress looks too complicated, a website builder could be the answer. Choose a starting design from a site gallery, then add content to a page by dragging and dropping text, images, maps, contact forms and more.
Namecheap includes a free website builder with its shared hosting packages. This has 230 templates of various types (business, blogs, food, more), and a decent selection of widgets allows you to add plenty of content to your site: image galleries, maps, forms, blogs, products listings, payment buttons and more. It's not a bad product, especially for free, and provides an easy alternative to WordPress for simple site-creating tasks.
Namecheap also has a paid website builder called Visual. Answer a few questions, upload an image or two, choose a color scheme and Visual automatically creates your site. You can then replace the default text with your own, and add pre-built blocks to insert new content, such as forms and photo galleries.
Namecheap doesn't stop with the website. Bonus free tools allow you to create a logo, design business cards and more.
This isn't the most powerful of website builders (there's no web store support, for instance), but it's enough for simple personal sites, and the price is right. Visual is $3.88 billed monthly, with a free SSL certificate, 99.99% uptime, and support for creating a single site. There's a free .contact, .design or .xyz domain, too, though beware, .com, .net and other top-level domains must be purchased separately.
HostGator's Gator website builder and Hostinger's Zyro have more features, and support adding a web store. They're cheap in the first term, too (Zyro is priced from $2.99 a month), although the best deals require long-term contracts, and the prices jump on renewal.
Can I build a web store with Namecheap?
Namecheap doesn't have any specialist ecommerce products, at least yet (we suspect the new Visual website builder will add something soon), but you're free to build a web store using any of the company's shared, dedicated or VPS hosting plans.
Sign up for shared hosting, for instance, and you'll get a copy of Softaculous. It's a capable platform which can help you install OpenCart, PrestaShop, WooCommerce or other ecommerce systems. Namecheap doesn't give you any special tools or store-building support to point you in the right direction, so you'll have to learn the basics yourself, but it's not too difficult (if you know your way around WordPress, you can learn WooCommerce.)
If you're looking for something simpler, try HostGator's Gator or Hostinger's Zyro website builders. Both make it easy to create a site, and have the option to add a web store. Bluehost's WooCommerce plans are a good mid-range alternative which add a bunch of useful business-friendly marketing extras, and Wix has great templates, piles of features, and the power to build almost anything.
How fast is Namecheap?
We measure a hosting provider's performance by signing up for a shared hosting account, installing a simple WordPress site, then putting it through a series of intensive tests.
First, we have monitoring service Uptime.com attempt to access our site every five minutes, logging the results and how long the server takes to respond each time. Namecheap scored a perfect 100% uptime, and its average response time was an acceptable 0.436 seconds (that's a very mid-range 8th fastest in our last 15 tests).
Next, we use GTmetrix to access a sample page and calculate how long it takes for the main content to load, a figure technically known as Largest Contentful Paint, or LCP. The lower the LCP, the faster your pages are likely to appear in the browser, and the happier your visitors should be.
Namecheap's LCP was a little slower than average at 0.789 seconds, ranking the company 11th in our last 15 reviews (most providers score around 0.6 to 0.8 seconds.) That's a little disappointing, but it's still an acceptable time, and way ahead of some of the budget competition (the last placed iPage scored 1.6 seconds).
One-off load times are important, but it's also important to know how a site copes when it's really busy. We used the stress-testing site k6 to unleash 20 simultaneous visitors on our test site and watch what happens.
Namecheap's results were a little below average, with the site handling an average 12 requests per second and a peak of 16.33. (Most providers averaged 14-16 requests per second and peaked at around 20.)
Our tests suggest Namecheap delivers at best lower mid-range shared hosting performance. But although it's trailing the speed leaders, Namecheap's times would be perfectly acceptable for many sites, and there's more than enough power here for many personal and small business sites.
(Keep in mind that our figures and comparisons only relate to shared hosting plans. If you're shopping for VPS, dedicated or other plans, you may see entirely different results.)
How easy is Namecheap to use?
Namecheap's account control panel looks a little cluttered at first glance, with lists, and sidebars, and menus and icons everywhere you look. But spend just a moment exploring, and it begins to make a lot more sense.
There's a list of your domains over here, for instance, hosting panels over there, and some of these pages are hugely useful. Visit your hosting plan's Manage panel, for instance, and you'll find its disk space and bandwidth allowance; server hostname, IP address and data center; cPanel Launch button and shortcuts; usage stats, auto-renewal settings, a Cancel button and more.
That's a huge improvement on many providers, where key settings and options are scattered around, and you can spend an age trying to find the features and details you need.
You'll probably spend more time managing your website rather than your hosting plan, of course, but Namecheap scores here, too. While IONOS, iPage and some other hosts try to cut corners by providing their own custom management tools, Namecheap uses industry standards such as Softaculous to install and manage WordPress, and cPanel to set up your domains, emails and just about everything else.
This is good news, for a couple of reasons. First, it's a guarantee of quality (that's how these tools got to be industry standards.) But mostly, it makes life easier for everyone. If you've ever used cPanel or Softaculous before, you'll feel at home here immediately. And even if you haven't, the time you spend learning the cPanel basics won't be wasted. If you move from Namecheap in a few years, there's a good chance your next provider will also use cPanel, and you'll already know how to do all your most important hosting tasks.
What is Namecheap's support like?
Namecheap has 24/7 support via its website, live chat and ticket (there's no telephone support).
The web knowledgebase is a vast collection of articles organized into common hosting categories: email, SSL certificates, domains, EasyWP (Namecheap's WordPress range), and more.
Choosing a section like WordPress displays articles in subsections: Getting Started (Dashboard Overview, How to create a website etc.), WordPress migration, plugins and themes (How to install a new theme), database access, domains and more.
It's both hugely comprehensive, and also surprisingly easy to use. Just scrolling down the WordPress category page reveals articles that many users will want to read: 'What's the different between managed WordPress hosting and shared hosting?', 'How to access your WordPress dashboard?', 'How to improve WordPress website security', and many more. This isn't just a place for troubleshooting specific issues; it's somewhere we might happily visit just to learn about a product.
Sometimes you need to solve an immediate problem, of course, and that's where live chat comes in. This worked well for us: chat was always available, the longest we waited for a conversation to begin was around three minutes, and the agents did a good job of identifying our issues, and clearly explaining what to do next.
Our test ticket left us waiting for a little longer, but we still had a reply in around 90 minutes. It was helpful, summarizing everything we needed to know in a single paragraph, and providing a link if we needed to know more.
The lack of any phone option might be an issue for some, but overall Namecheap's support worked well for us, especially considering the (very low) prices you're paying. If this is a key priority for you, check out the support site for yourself; you don't have to be a customer to view it, and just browsing the categories and articles will give you a good idea of how the service could work for you.
Final verdict
Namecheap's hosting doesn't quite have the power or features you'll see with the best of the competition, but it could be a smart value choice for first-timers with relatively basic sites, or businesses who can make good use of its more powerful dedicated hosting range.
---
Namecheap web hosting FAQs
What payment types does Namecheap support?
Namecheap accepts payments via card, PayPal and Bitcoin.
Does Namecheap offer refunds?
Namecheap's refund policy is far more complicated than most providers, with all kinds of special clauses and exceptions. Scala Hosting describes its money-back guarantee in under 140 words; Hostwinds, under 180; Namecheap needs more than 1,500.
If we summarize that, as a general rule, Namecheap offers a 30-day money-back guarantee for most shared and VPS hosting packages, and 7 days for dedicated hosting. Add-on products and services mostly aren't covered, with a few exceptions (some domain name renewals are refundable if you make a request within five days of purchase, for instance).
Although we'd prefer a policy that's a little simpler to follow, Namecheap's 30 day refund period is standard for the industry. If you need more, HostGator offers 45 days, InMotion Hosting an exceptional 90 days on many plans.
Does Namecheap have an uptime guarantee?
Namecheap has a 99.9% uptime guarantee for its VPS and reseller accounts, and, unusually, a 100% uptime guarantee for its other shared and dedicated hosting plans.
For every hour of unscheduled maintenance or downtime you experience in a month, Namecheap will offer you a day for free, up to a maximum of one month's free hosting.
This isn't quite as good as it sounds. Other providers typically have a 99.9% uptime guarantee, which translates to an acceptable downtime of 43.83 minutes a month. Although Namecheap specifies a 100% uptime guarantee, it won't begin to pay out until your site has been down for a total of one hour: the company is allowing itself more downtime, not less.
Despite that, Namecheap's deal is still better than we see with many providers. GoDaddy has a 99.9% uptime guarantee, for instance, but if it doesn't meet that, you can only receive a maximum 5% credit for your monthly fee.
Where are Namecheap's data centers?
Web hosts run and maintain their servers in buildings called data centers. A good web host should have plenty of web hosts around the world, and allow you to choose which one will host your site. If your audience is in California, say, selecting a US data center will get you much better performance than something in Australia.
Namecheap has data centers in the USA, UK and Netherlands. There's a catch in an unusual extra $1 a month for choosing the UK or Netherlands locations for some plans (look carefully in the shopping cart when you pick a data center, to be sure you're not caught out.) But if you can live with the price, that should deliver good results for both North American and European customers.
Namecheap's locations aren't much help if you're in Asia, though, and some providers have a more global reach. For example, GoDaddy has data centers in North America, India, Singapore and Europe.
What is my Namecheap IP address?
It's sometimes useful to know the IP address of the server hosting your website. For example, this can help you point a domain you've registered elsewhere to point at your Namecheap web space. Whatever the reason you need the IP, it only takes a moment to locate. Here's what to do.
Log into your Namecheap control panel (ap.www.namecheap.com).
Click 'Hosting List' in the left-hand sidebar.
Find your plan in the Hosting Subscription list, and click its 'GO TO CPANEL' button on the right-hand side.
Look at the General Information box on the right-hand side. Your server IP is listed as the 'Shared IP Address'.
(If you don't see a General Information, find and click the Server Information link).
What are Namecheap's nameservers?
If you have a Namecheap shared hosting package (Stellar, Stellar Plus or Stellar Business), you must use the nameservers dns1.namecheaphosting.com and dns2.namecheaphosting.com.
With other plans, check Namecheap's 'How to connect a domain to a server or hosting' support document for more information.
How do I cancel a Namecheap product?
Log into your Namecheap control panel (ap.www.namecheap.com).
Click 'Hosting List' on the left-hand side.
If you'd like a plan to expire when its subscription ends, click Auto-Renew to turn it off.
To cancel a plan right now, click the arrow to the right of the 'GO TO CPANEL' link and click Manage.
Click Cancel Service to open the cancellation page and complete its various steps. Be sure to read everything carefully, because there are important details here. You may be told if you can (or can't) get a refund, for instance, and if there's anything else you need to do to cancel the account.
Where can I find my Namecheap support PIN?
Contact Namecheap support with any account-related question and the agent will ask for a support PIN, a secret number which verifies that you're the real account owner.
If you can't remember your PIN, log into the Namecheap account panel (ap.www.namecheap.com), then hover your mouse over (or just click) your account name top-left of the screen. The Security page appears, and your support PIN is listed on the left, in the Access section.
Alternatively, to access the Security page directly, click Profile, Security in the left-hand sidebar.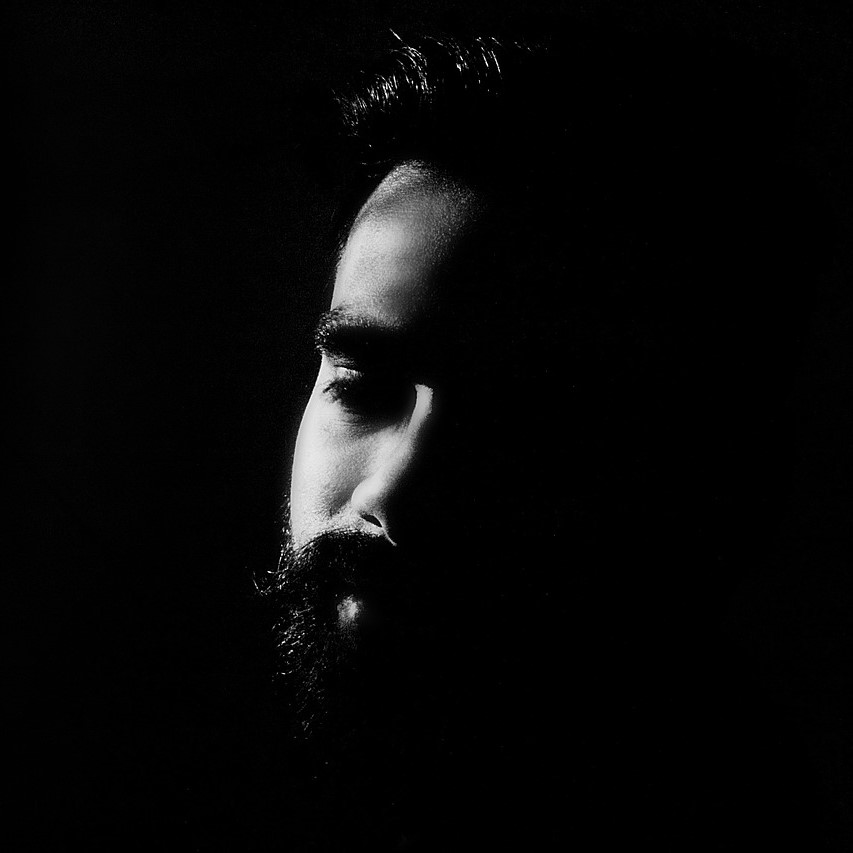 Mike is a lead security reviewer at Future, where he stress-tests VPNs, antivirus and more to find out which services are sure to keep you safe, and which are best avoided. Mike began his career as a lead software developer in the engineering world, where his creations were used by big-name companies from Rolls Royce to British Nuclear Fuels and British Aerospace. The early PC viruses caught Mike's attention, and he developed an interest in analyzing malware, and learning the low-level technical details of how Windows and network security work under the hood.