Best CDN provider of 2023
Best
Contributions from
last updated
The best CDN providers will accelerate your website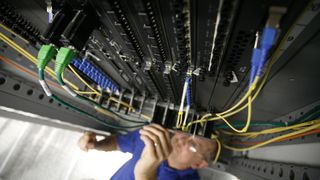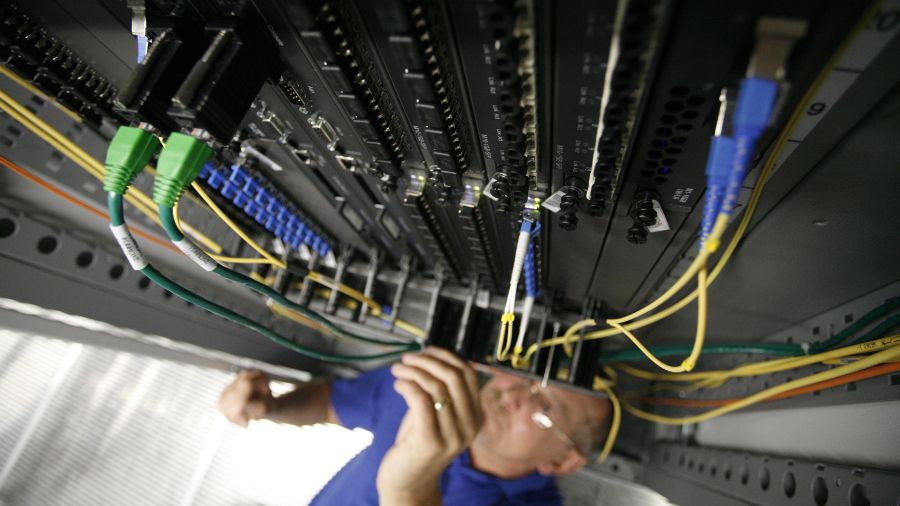 The best CDN providers (Content Delivery Network) work to accelerate almost any website by storing its files in servers around the world. Whether your visitors come from Europe, North America, Asia or anywhere else, content is automatically served from a location close to them, for the fastest speeds and the shortest possible load times.
Although CDNs are often targeted at huge corporations, they often work for personal and small business sites, too. The simplest CDNs can be configured in minutes, even by newbies, and in some cases they might not cost you anything at all.
Separating the quality providers from the also-rans can be a challenge, but we've done the groundwork for you, comparing the best CDNs on everything from ease of setup and performance, to configurability, management tools and value.
Whatever your website, from a simple blog to a business-critical site for an international corporation, we've got you covered. And if you find something interesting, keep in mind that you can explore many of these CDN for free, no payment details required.
We've also rounded up the best VPN services.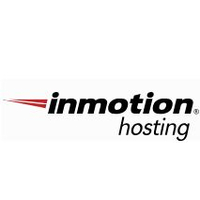 Inmotion hosting offers shared hosting, a WordPress and BoldGrid-based graphical Website Creator, managed WordPress, managed and cloud VPS, reseller plans, managed and bare metal dedicated servers, high-end enterprise products, and the list goes on. Harness the power of the command line with full root access on the $99.99/month Essential Quad-core Xeon server.
---
The best CDN providers of 2023 in full:
Why you can trust TechRadar We spend hours testing every product or service we review, so you can be sure you're buying the best. Find out more about how we test.
A feature-packed CDN with one of the best free plans around
Reasons to buy
+
Capable free plan
+
Lots of features
+
Protects your website from all kinds of attacks
+
Simple flat rate pricing
Reasons to avoid
-
Convoluted user interface
-
Relatively expensive
Cloudflare is a hugely popular American content delivery service that combines novice-friendly ease of use with expert-level features and functionality. It's no wonder that Cloudflare protects about 20% of all websites, including major corporations such as Broadcom, L'Oreal, DHL and Shopify.
Setup is quick and easy. Simply update your DNS nameservers to use Cloudflare, and the service kicks in automatically, caching content and serving it to visitors from their nearest location.
But there's also much, much more. Web filtering can block bots, limit content spam, keep you safe from hackers or detect and mitigate DDoS attacks. Smart image optimizations can reduce image file sizes by up to 35%, further improving speeds.
There's wide support for standards like IPv6, HTTP/2 and SPDY, clever page rules to help you manipulate traffic, and a REST API allows developers to take full control of what the service is doing.
Cloudflare's free plan allows you to see what the service can do, without making any commitments, and it is a permanent option rather than some time limited trial. It's very usable, with unlimited bandwidth and no annoying restrictions to try and force you to upgrade. Just realize that support is limited to self help and a community forum, and the bot protections are more basic.
Upgrading to the Pro plan gets you the image optimization rules, extra configurability, and improved support in the form of trouble tickets. Pricing is simple at a flat $20 (£16) a month, with no complex per-region usage fees. A Business plan comes with a 100% uptime SLA, which the Enterprise offers maximum speeds and every bot and threat-blocking technology Cloudflare has to offer.
Read our Cloudflare review.

A highly configurable heavyweight CDN
Reasons to buy
+
Consistently fast around the world
+
Highly configurable
Fastly is the CDN of choice for big-name organizations from the likes of Epic Games and Spotify to Reddit, Stripe and New York Times, and it's easy to see why. The service lives up to its name by consistently delivering great performance results, and currently ranks sixth in CDNPerf's rankings for worldwide speeds (and it's #1 in Oceania.)
But this isn't just about raw network speeds. Fastly is ultra-configurable, and if you know what you're doing then you can fine-tune your set with clever video caching, and custom manipulation of HTTP headers to customize precisely how content is served. It takes some time to set this up, especially if you're a CDN novice, but make that effort and you'll see even faster results for even more of your visitors.
Fastly isn't as generous as Cloudflare when it comes to pricing; there's no free tier, and the company has a minimum charge of $50 (£37) a month, whatever your website happens to use.
Estimating your final costs can be a challenge, too, as Fastly charges depend on the bandwidth you use in each region (prices range from $0.12 per GB in North America to $0.28 in Africa.) There are some welcome extras, though, including free TLS/SSL for the first two mains, and overall Fastly is fair value for the features you get.
Read our full Fastly review.

A great value CDN with low traffic prices and free SSL
Reasons to buy
+
Very low prices
+
Easy setup
+
14 day free trial
Reasons to avoid
-
Performance isn't the best
KeyCDN is an easy-to-use budget CDN that is an attractive choice for first-time users.
Getting started couldn't be much simpler. Sign up with your email address and you can get started with a free 14 day trial, no payment details required. A well-designed web dashboard enables creating your first zone with the minimum of clicks, and there are guides to help you integrate the service with WordPress, PrestaShop, Magento and other apps.
More experienced users will appreciate features like Image Processing. This can resize, crop, sharpen, blur, overlay and otherwise tweak pictures to suit your needs, potentially reducing traffic by allowing your site to replace many images with just one.
A standout feature of KeyCDN is its low prices. Let's Encrypt SSL certificates come for free, while bandwidth charges start at $0.04 (£0.032) per GB- a third the price you'll pay with some of the high-end competition. There's a minimum $49 payment required up-front, but KeyCDN's tiny minimum monthly fee of only $4 a month means that could go a very long way.
Perhaps unsurprisingly, these low prices don't get you leading-edge performance, but you're still getting plenty of power here for your money.
Read our full KeyCDN review.

A user-friendly CDN with some advanced security features
Reasons to buy
+
Easy to set up
+
Powerful security features
+
Low starter prices
Reasons to avoid
-
Expensive image optimization
-
Below average number of edge locations
StackPath's CDN has a relatively small network of 73 locations worldwide, mostly focused in North America and Europe with only a few elsewhere. But every one of those locations is optimized for speed, the company explains, and an impressive customer list including the likes of Valve and CloudLinux OS suggests it really can deliver.
SSL handling is a strong point. If you're new to the CDN business, StackPath gives you shared SSL for free, so you can get started right away with no extra effort or cost. But (unlike most CDNs) StackPath also allows you to use your own private SSL certificate for free, serving this from its own locations to maximize initial load times.
There's plenty more to like here, from smart image optimization, GZIP compression, effective anti-DDoS technology and a capable Web Application Firewall. And yet, StackPath is still very usable by even the greenest of CDN newbies. A straightforward web console helps manage your projects, and there's plenty of online help if you get stuck.
Pricing starts very simply, too, at a flat $27.50 a month for 1TB of traffic from anywhere (no complicated per-continent charging.) This is for a relatively basic service (24/7 costs extra, for instance), but it does give you an easy and cheap way to test StackPath, and find out if it's the right CDN for you.
Read our full StackPath review.

A powerful CDN greatly suited for professionals
Reasons to buy
+
Impressive coverage
+
Powerful video and image optimization
Reasons to avoid
-
Not beginner-friendly
-
Opaque pricing
Veteran CDN provider Akamai claims to have 'the world's most distributed platform for cloud computing, security, and content delivery', and with more than 4,200 locations spread across 130 countries, it probably has a point.
Factor in leading-edge features such as video and image optimization, and it's no surprise that Akamai counts some of the biggest corporations around amongst its customer list: Adobe, Airbnb, Coca-Cola, Honda, Marriott, PayPal, WarnerMedia, the Washington Post, and many more.
This focus on power and functionality could be a problem for newbies. Akamai assumes its users have some background knowledge and experience of CDNs and networking, and although there's plenty of documentation to help you figure it out, this is still more complex to use than some of the competition.
Performance isn't always leading edge (as we write, Akamai is ranked 12th on CDNPerf's worldwide speed charts.) But it does excel in some areas, especially media services, allowing the likes of NBC Sports Network to deliver broadcast quality video on its live streams.
Pricing is a bit tricky, as there are no standard plans, and you must contact the sales team directly to get a quote. But it's easy to do this via live chat, email or phone, and the website indicates that you sample Akamai's abilities with a free trial.
Read our full Akamai review.

A powerful CDN with a generous free tier
Reasons to buy
+
Plenty of advanced features
+
Highly configurable
+
Generous free tier
Reasons to avoid
-
Tech support costs extra
-
Can be complex to set up and manage
Amazon CloudFront is the CDN side of AWS (Amazon Web Services), a cloud computing giant which offers everything from simple cloud storage and web hosting to a complete managed service for running your own satellite ground station (no, really.)
As you'd expect for such a heavyweight service, CloudFront has a large and very high capacity network with more than 450 POPs spread around the world. Although these 'only' cover 49 countries, they're better distributed than usual, with four locations in Africa and seven in South America.
The end result is seriously impressive performance. As we write, CloudFront ranks third for worldwide speeds at CDNPerf, and those extra locations lift the service to second place in Africa and South America (milliseconds behind G-Core Labs and CacheFly.)
CloudFront is stuffed with advanced security, configuration and reporting tools, but even better, it's growing all the time. While many CDNs have been much the same for years, CloudFront adds useful new tools every few weeks (see the What's New https://aws.amazon.com/cloudfront/whats-new/ page for more.)
The downside of all this power is CloudFront can be complex, at least initially. Calculating prices takes time and care, too, and if you're a newbie, keep in mind that tech support isn't included - if you need help, you'll have to fork out for it. Amazon more than makes up for that with its free tier, though, which gives you a generous 1TB of data a month, allowing you to trial CloudFront for as long as you need.
Read our full Amazon CloudFront review.

A customizable CDN for those who need Microsoft integration
Reasons to buy
+
Diverse spread of locations
+
Choice of Microsoft or Verizon networks
+
$200 free credit
Reasons to avoid
-
Not very user-friendly
-
Complex pricing
Microsoft Azure CDN is the company's highly configurable content delivery network, a powerhouse of a service which offers all kinds of tweaks and optimizations to ensure you get the results you need.
Support for GZIP and Brotli compression keeps file sizes small, for instance. Versatile geofiltering allows you to control access to content by region, and a powerful rules engine can customize the service for each visitor (for example, you might use more intensive speedups for mobile bandwidths on slower connections.)
Other options are more of a surprise. In particular, although this is Microsoft's Azure CDN, you don't have to use Microsoft's servers: you can also opt for Verizon's CDN network via the Verizon Standard and Verizon Premium plans. (Azure CDN used to offer a plan based on Akamai's network, too, but that's scheduled to be retired on October 31 2023.)
Setup is pretty involved, and even experienced users may take a while to master Azure's feature-packed web dashboard. Pricing is even more complicated, as not only does Azure charge different rates depending on location, but these fees can also vary depending on the network (Microsoft or Verizon Premium.)
Performance levels are generally good, though, and a $200 credit just for signing up could give you more than 1TB of traffic for testing. This has to be a tempting prospect if you're using other Azure services, or if you're a Microsoft-oriented developer who will appreciate tools like its .NET or PowerShell management features.
Read our full Microsoft Azure CDN review.

Another easy-to-use CDN with temptingly low prices
Reasons to buy
+
Nicely priced
+
Free Let's Encrypt SSL certificate
Reasons to avoid
-
Not many advanced settings
-
High minimum charge
CDN77 is an experienced CDN provider which offers ease of use, a decent feature set and a high performance 120Tbps network to both novice and more experienced business users.
Speed is a highlight, with CDNPerf placed fourth in CDNPerf's European performance rankings, and tenth worldwide (that's ahead of G-Core, Akamai and Cloudflare CDN.)
Although CDN77 can't quite match the top providers for advanced features, it does score on the fundamentals. While many CDN providers still can't optimize your content with Brotli compression, for instance, CDN77 does it by default, typically cutting file sizes by 25%.
The streamlined web console doesn't offer as many configuration options as others, but it's very easy to use, ensuring that even content delivery novices can monitor what's going on. (You can preview the main screens on CDN77's site.) https://www.cdn77.com/features
The service scores for value, traffic priced from $0.033 per GB (that's globally, no extra charges for some regions), and free SSL and 24/7 support included. A minimum monthly charge of $199 for 6TB traffic means CDN77 won't suit smaller projects, but if you want to test the waters, there's a 14-day 1TB trial available, no payment details required.
Read our full CDN77 review.

A high-end CDN for demanding business users
Reasons to buy
+
Supports StackPath, Gcore and Lumen CDNs
+
In-depth reports and stats
+
Very low minimum prices
Reasons to avoid
-
Less configurable than most
-
High minimum charge
Can't decide which CDN network is best for you? Maybe it isn't necessary. Leaseweb's Multi-CDN products give access to StackPath, Gcore, Lumen and Leaseweb's own servers, all from the same plan.
If that sounds complicated, you've got a point, but Leaseweb handles all the tricky bits. From your point of view, setup works much the same as any other CDN, you get the same detailed reports as you'd see anywhere else, but your site just gets access to many more network resources.
This isn't just about having more locations (an impressive 295+.) The big advantage of Multi-CDN is that Leaseweb can route your traffic through the best-performing service for any given region (StackPath for North America, Gcore for Asia, whatever it might be.)
The compromise with all Multi-CDN products is they're not designed to be as configurable as single provider offerings. This is more about performance and efficiency than expert-level fine tuning.
If you're interested, prices start at a tiny $7.25 per TB ($0.00725 per GB) for access to two CDNs, or $9.33 per TB for access to all three. There's also a minimum monthly charge of $165, but if you'll use that amount of traffic, Leaseweb could be a very good deal.
Read our full Leaseweb review.
A CDN is now an essential component for the best web hosting and the best website builder providers.
---
What is a CDN?
This section is authored by...
A content delivery network (CDN) is a globally distributed network of Points of Presence (PoP) designed to provide faster and reliable content delivery to users. Whether we know it or not, every one of us interacts with CDNs daily; when reading articles on news sites, shopping online, watching Netflix, or scrolling through social media feeds. CDN is the helper behind your seamless experience. It helps minimize loading time, costs, delivery latency, and operational complexity by physically reducing the distance between content providers and users worldwide.
How does CDN work?
For example, when a user in the US wants to load a website hosted in China, the user will need to send a request to the origin in China, and then the origin will send content from China to the U.S. However, it takes a longer time to load the content and might hamper the user experience. This is when CDN comes in. CDN keeps a copy of content at its own PoPs around the world. Based on users' location, CDN serves the content to users from nearby PoPs whenever possible.
What are the benefits of using CDN?
1. Faster load time: Instead of sending requests to the origin and waiting for it to respond, the user will receive content from the CDN PoP nearby to reduce the latency.
2. Higher scalability: CDN can serve 40-200 Tbps at the peak of the traffic. It can provide an always-on experience globally, even under unpredictable situations such as malicious attacks or origin failure.
3. Lower bandwidth costs: Through caching and request optimizations, CDN helps content providers significantly reduce delivery costs since most traffic no longer egress from the origin.
4. Better security: CDN acts as a proxy in front of the origin server, which adds an extra layer to security by hiding the origin's real IP.
Why is CDN essential in this pandemic?
Because of COVID-19, most people are on digital platforms more frequently for working, attending online classes, watching live streaming, gaming, etc. Due to the enormous traffic, the entire digital pipeline is becoming more sensitive to latency and security.
CDN can help deliver content in a fast, secured, and seamless way ensuring a consistent and optimized user experience worldwide.
How to choose the best CDN providers for you?
When selecting the best CDN provider for yourself, begin with assessing the size of your website, your bandwidth requirements, and where most of your traffic comes from.
You'll want to check the provider's network size and geographic distribution. More network servers mean faster speeds, while server distribution determines good coverage across many pockets of the globe.
Check how well the CDN enhances your site performance and whether it has additional tools, like image optimization, for enhancing the website speed. You'll also want to look out for the CDN's ease of use and pricing plans.
The best CDN providers: How we test
To find the best CDN providers, we tested them across multiple aspects. We first looked at how easy it was to set up the service and how long the process would take.
We considered the CDN's performance, network size, and geographic distribution to understand how fast the service was across different regions. We analyzed the various tools the services offered to improve website performance and speed.
We also evaluated the flexibility and variety of their pricing plans, the overall learning curve, and the configurability of the service, among other things.
Read more on how we test, rate, and review products on TechRadar.
Are you a pro? Subscribe to our newsletter
Sign up to the TechRadar Pro newsletter to get all the top news, opinion, features and guidance your business needs to succeed!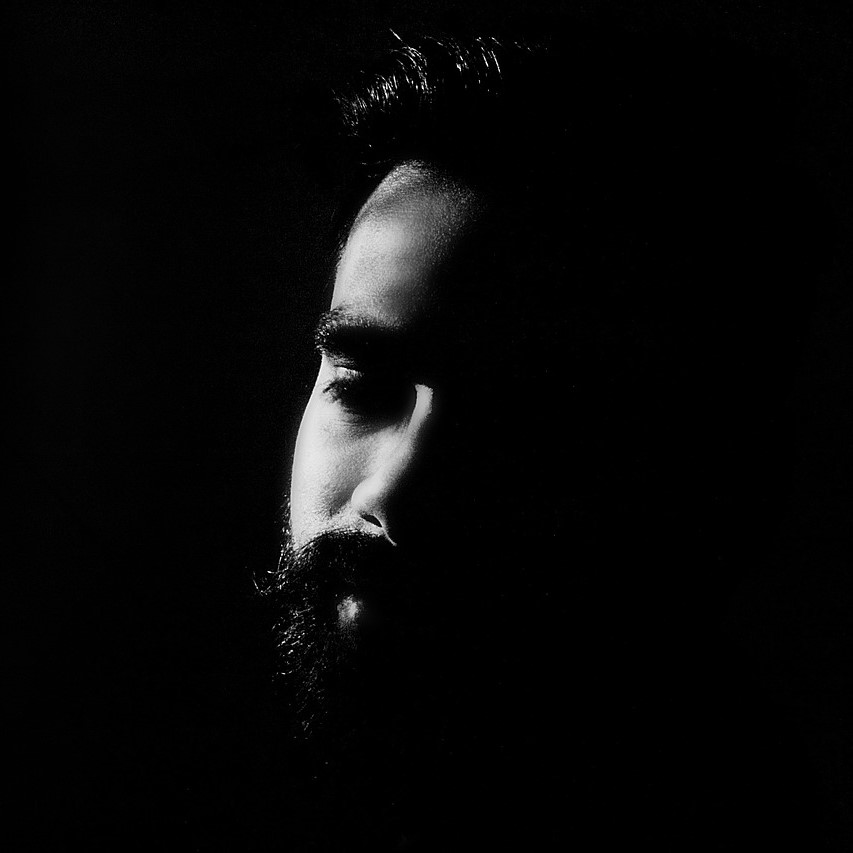 Mike is a lead security reviewer at Future, where he stress-tests VPNs, antivirus and more to find out which services are sure to keep you safe, and which are best avoided. Mike began his career as a lead software developer in the engineering world, where his creations were used by big-name companies from Rolls Royce to British Nuclear Fuels and British Aerospace. The early PC viruses caught Mike's attention, and he developed an interest in analyzing malware, and learning the low-level technical details of how Windows and network security work under the hood.