CDNetworks CDN Pro is an excellent CDN for anyone who needs great coverage in China, or will benefit from the fine-tuned control you get over every aspect of how it works. It's not for CDN newbies, though, and you'll need some technical knowledge to get the most from the service.
Pros
+

Huge network in and near China

+

Good speeds, especially in Asia

+

NGINX scripting delivers ultra-configurable Edge logic

+

Low bandwidth costs with no hidden charges
Cons
-

Configuration can be tricky for newbies

-

Web knowledgebase doesn't have much beginner-level help

-

Complex charging scheme makes it tricky to figure out your costs
Why you can trust TechRadar We spend hours testing every product or service we review, so you can be sure you're buying the best. Find out more about how we test.
CDNetworks CDN Pro (previously known as CDN360) is a powerful and professional CDN from cloud computing experts CDNetworks, who also offers a host of other high-end cloud services (object storage, media streaming, edge computing, web application firewalls and more.)
CDN Pro scores an immediate thumbs up from us for its vast network of 250+ Points of Presence (PoPs) located all around the world. There's decent coverage for North America and Europe, not so much for Africa and South America, but the real highlight is Asia, Oceania and CDN Pro's extensive China coverage of 70+ cities (even a giant like Cloudflare 'only' has 37.)
CDNetworks uses QUIC (HTTP/3), GZIP and Brotli compression and its own custom technologies to accelerate all kinds of content, from simple static downloads, to dynamic traffic, video streaming and more.
If you're using CDN Pro in a business, it's likely you'll want several users to have access to the service. We were happy to see that we could add multiple additional users to our account, and assign them custom roles (Admin, Viewer, Operator.)
You can even enforce two-factor authentication on some or all accounts, though only by using an authenticator app (there's no support for the more convenient, though also less secure SMS or email notifications.)
CDNetworks doesn't try to catch you out with hidden or unexpected charges, unlike some of the competition. You can create as many self-signed or Let's Encrypt TLS certificates as you need, for instance, or use custom certificates of your own.
Support isn't a paid extra, either, as it is with AWS CloudFront: every customer can ask for help to get the CDN set up, configure it for the best results, or get troubleshooting advice 24/7 via email, telephone or ticket.
Pricing
CDNetworks CDN Pro pricing is partly based on your use of four groups of servers. 'Standard' servers charge a low $0.04 per GB; 'Premium' server traffic is $0.08 per GB; the 'Deluxe' server group costs $0.158 per GB, and the premium 'Ultra' servers cost $0.237 per GB. (The official CDNetworks CDN Pro Pricing Page explains which locations are in which groups.)
There's a second set group of servers covering China. 'Standard in China' traffic charges $0.043 per GB; 'Premium in China' costs $0.079 per GB, and the 'Near China' servers are a significantly more costly $0.938.
Don't be put off by those higher prices. Enabling Ultra servers gets you the best coverage worldwide, but you're only charged the higher rate if a visitor is served content from those Ultra servers. When visitors are nearer Standard group servers, they'll use those, and you'll pay the far cheaper Standard rates.
CDNetworks also charges a 'CPU Usage' fee of $1.95 for hour. That's unusual, but it's also fairer than the flat per-HTTP-request fee you'll pay with the likes of AWS CloudFront, because customers running complex edge scripts pay more, and if you're just running a simple CDN, you'll pay less.
There's a lot to think about here, and getting even an estimate of your eventual costs can be a challenge. CDNetworks could be significantly cheaper than some providers, though (even Fastly's cheapest North America region costs $0.12 per GB for the first 10TB of traffic) - and we think it's good value overall.
The best way to get a feel for costs is to sign up for the free trial, which gives you up to three months or $50 traffic usage to see exactly how it works.
There's another cheap starter offering with CDNetworks' Professional plan. Sign up and you'll still pay only for the traffic you use, with a minimum monthly charge of $50. But as we write, you'll get $500 off for each of the first three months, so if your bill comes to $550, you'll only pay $50. That's what we call a good deal.
Setup
Getting started with CDNetworks CDN Pro is easy. We clicked the Free Trial button, and handed over a few very basic details (name, email address and company name, but no credit card or other payment information.) The company sent us a verification email, we clicked the link, and completed the signup process by choosing a username and password.
The CDN Pro dashboard is relatively simple, little more than some empty areas where your CDN reports will eventually appear, and a left-hand sidebar with various options. We found that far less intimidating than the cluttered consoles of some competitors.
The language used on the dashboard – about creating 'properties', 'test suites', 'secrets' - didn't give us many clues on what to do next. Fortunately, a 'View Tutorial' button pointed us to a detailed (though complicated) text guide, and a more novice-friendly video tutorial. We tried the setup process ourselves, and it turned out to be relatively straightforward.
We first created a Property, which specified the origin domain for our content (mysite.com) and the hostname for CDN Pro to accelerate (cdn.mysite.com.)
We added a self-certified TLS certificate, then deployed the Property to a Staging environment for testing.
In real-world use, we could then add a Let's Encrypt certificate, deploy the Property to CDN Pro's production servers, update our domain DNS to point the hostname at CDN Pro's servers, and see our website accelerated only a couple of minutes later.
(Check out CDNetworks CDN Pro Support Site for a full description of how this works. If it feels too technical for you, scroll down to the bottom of the page and click the Video Tutorial link. Even if you've no knowledge of CDNs right now, this clearly shows how little work you have to do to create a basic setup.)
Once you're up and running, the dashboard begins to display reports showing bandwidth use and how well the CDN is performing.
If you need to know more, a very comprehensive Reports page produces useful charts on traffic, CPU requests, RAM usage, storage and more. You can analyze data in intervals of anything from a month right down to a minute, and we particularly liked the ability to export your data as an image (JPEG, PNG) or PDF.
Elsewhere, simple management tools include options to prefetch content (pre-populate the cache on a schedule, rather than waiting for user requests) or purge it (delete or invalidate cached objects to ensure visitors get the latest version.) Purging isn't 'instant', but we found it typically took only a few seconds, and support for specifying files with regular expressions makes it more flexible than most.
CDNetworks CDN Pro Configuration
CDNetworks sells CDN Pro as a 'programmable CDN', which is great if you need flexibility, but might be a little worrying, if, like us, you've no knowledge at all of NGINX scripting.
The good news is that you don't need any scripting experience at all, at least initially. A Wizard allowed us to choose from a couple of common situations (to optimize for general websites, or downloads/ VOD); we could tweak key values, such as the time to cache objects, in a dialog box, and the Wizard then generated the necessary code. It took us three clicks and maybe five seconds to accept the defaults and set this up.
But, what if we wanted to do something more complex? Look at compression, make sure GZIP was enabled for these file types, disabled for those, and we were using the extra-efficient Brotli compression in the right places?
With most CDNs, you browse down the dashboard, exploring each screen. That makes it easy to discover features like compression, the ability to block requests by country, whatever else the CDN does, and explore those options to find out more.
CDN Pro has very few configurable settings in its dashboard, because it assumes you broadly know what you want to do. That's a problem if you're an inexperienced user, because you may not even know about compression or other features, and CDN Pro doesn't make it easy to discover them.
If you're an old hand with CDNs, though, or you're happy to spend time browsing the documentation and figuring out how the service works, it's a different story. Rather than being forced to wade through multiple screens to find the settings you're after, CDN Pro allows you to create concise code which precisely matches your requirements, and has the flexibility to be easily adaptable in future as your needs change.
Performance
Comparing CDN speeds is a tricky business, as there are so many factors involved. Performance might vary depending on the type of website you have, the platform you're using, the mix of files, your server location, the locations of your target audience, and more.
Fortunately, CDNPerf offers a great starting point, by taking real user monitoring data from billions of tests and calculating average response times in locations around the world.
As we write, CDNetworks is placed eighth out of 19 contenders for worldwide response times. Although that might sound disappointing, keep in mind that CDN margins are very, very small. CDNetworks is only a tiny fraction behind big names like Fastly (7th with 27.55ms), Google Cloud CDN (6th with 27.13ms) and Cloudflare CDN (5th with 27.03ms.) You're unlikely to notice any difference in real-world use.
Worldwide speeds are only the start of the story, and CDNPerf also gives speed results for multiple regions. CDNetworks rated below par in Africa (13th), and an ordinary 8th-10th place in North America, Europe, Oceania, and South America. That's not bad at all, but the real highlight is Asia, where CDNetworks scored second place with an average 23.55ms query speed, leaving providers such as AWS CloudFront (25.71ms), Google Cloud CDN (30.52ms) and Fastly CDN (37.58ms) trailing in its digital dust.
Final verdict
CDNetworks CDN Pro could be a smart CDN choice for demanding users who need maximum control over its traffic handling, and its vast presence in China is another big plus. But it's not easy to configure, and you'll need technical expertise (or a lot of time spent reading the manual) to get the best results.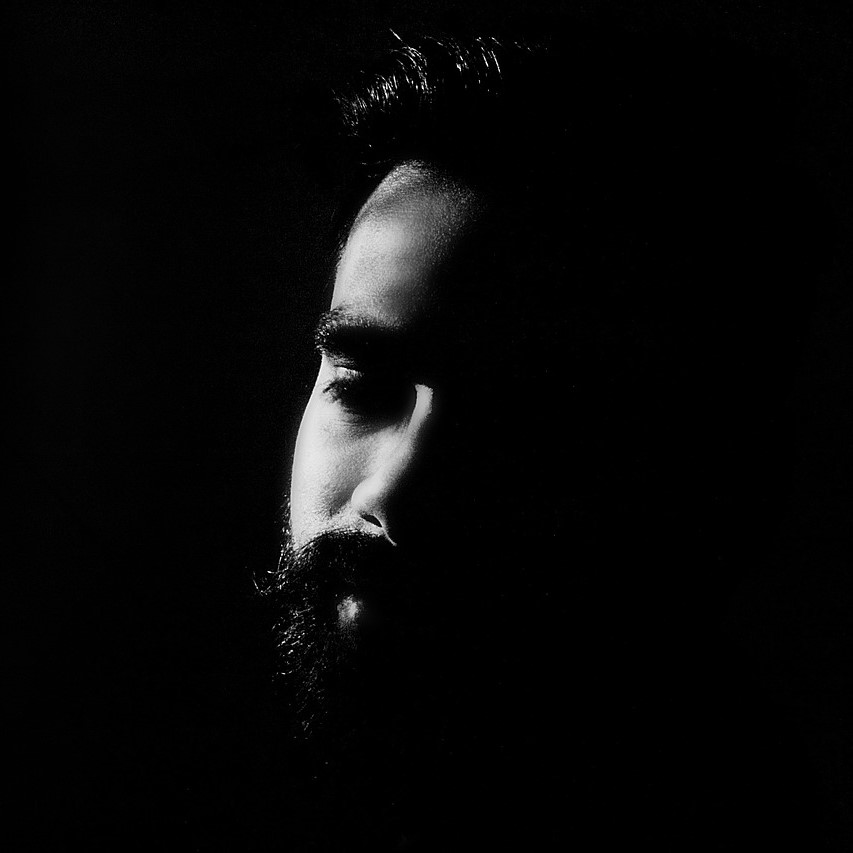 Mike is a lead security reviewer at Future, where he stress-tests VPNs, antivirus and more to find out which services are sure to keep you safe, and which are best avoided. Mike began his career as a lead software developer in the engineering world, where his creations were used by big-name companies from Rolls Royce to British Nuclear Fuels and British Aerospace. The early PC viruses caught Mike's attention, and he developed an interest in analyzing malware, and learning the low-level technical details of how Windows and network security work under the hood.