Best video hosting of 2023
Best
Contributions from
last updated
From YouTube to the top alternatives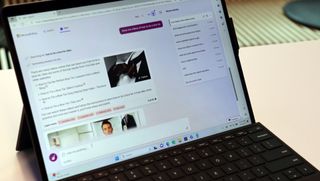 (Image credit: Future)
The best video hosting websites make it simple and easy for you to upload and manage your videos online for every situation.
This is especially important if you want to make the most out of the content you've made, given how video has become a critical part of the web for both individuals and organizations.
That doesn't just mean throwing your latest vlog or marketing material onto YouTube, either. Look beyond the video market's biggest player, and you'll find loads of alternative video hosts with their own advantages and downsides.
Some offer extra security, which can be useful for sensitive corporate materials, while others serve up branding features that are ideal for company intranets. Look further and you'll find hosts that are designed for WordPress sites (such as the best WordPress hosting provider), and others are built for customer support situations.
We've explored the best below, analyzing their top features and comparing key offering such as storage and bandwidth, SEO services, copyright considerations, audience reach, and privacy settings. So read on, and you'll be ready to pick the best video host for you.
For extra video guidance, click through to our guides on the best YouTube cameras and the best free video editing software.
The best video hosting websites of 2023 in full:
Why you can trust TechRadar We spend hours testing every product or service we review, so you can be sure you're buying the best. Find out more about how we test.
1. YouTube
The biggest video host and, for most, the best
Reasons to buy
+
Vast audience
+
Unlimited storage and bandwidth
+
Great SEO
Reasons to avoid
-
Infamous copyright issues
There's no need to introduce YouTube – it's the biggest video website in the world, and by a significant distance. If you need a video host, it's going to be at the top of your list.
There are plenty of reasons to upload to YouTube beyond its two billion users and huge viewing figures. It's easy to monetize content on YouTube, and you can make it your new career if you consistently get enough views.
Each upload to YouTube can be 128GB in size, and you get unlimited storage and bandwidth – so you can be sure that the site can cope with every viral hit. YouTube makes it easy to embed videos in websites, share them to your social networks and deploy top-notch SEO to ensure that you're at the top of search rankings.
YouTube is the big beast in the video hosting market, and that's no surprise given its familiarity, quality, and intuitive design. If you want to host videos, YouTube should be your first stop.
In need of a new monitor? Check out our review of the best monitors for video editing.

2. Vimeo
Top pick for privacy and customization options
Reasons to buy
+
Customizable privacy settings
+
Detailed analytics
+
Good corporate packages
Vimeo is one of the most popular alternatives to YouTube, and it has impressive hosting credentials for all categories of users.
The site's free package is a great place to start. With that product you can upload up two videos per month, up to a maximum of 25, and you can view entry-level viewer analytics, use basic embedding and make use of video creation tools.
Vimeo really comes into its own if you upgrade. The Plus membership only costs $12 per month, supports up to 60 videos, with no adverts, and 4K and HDR support alongside loads of extra features, and other packages enable private videos, customizable showcase sites, third-party player support, and better editing tools.
If you need corporate hosting, then Vimeo's dedicated packages include better SEO, Google Analytics integration, custom video branding and live streaming, events, and webinars.
Vimeo may not be as big as YouTube, but it's powerful, versatile, and customizable, so it's an excellent choice for individuals or organizations who want to retain plenty of control.
Do you produce podcasts alongside your videos? Consider the best podcast hosting providers.

3. Dailymotion
Best free option if you want to avoid YouTube
Reasons to buy
+
Unlimited free hosting
+
Good branding options
+
In-depth analytics
Dailymotion isn't quite in the same league as YouTube, but it does still have 350 million monthly users and two billion monthly views, so it's certainly not to be sniffed at if you need a video hosting platform.
Dailymotion's player works on any device and has robust, seemingly endless content recommendations, and the straightforward user interface means videos get watched more frequently – which can only be good if you want your content to get more clicks and views.
Elsewhere, you can create branded players, deploy APIs and SDKs to fully integrate Dailymotion into your site, and live-streaming is easy too. Publishers can also access loads of analytics.
It's free to use many of Dailymotion's features, so this could be an excellent choice if you want to upload videos and integrate them into other web pages.
Read our rundown of the best audio PCs.

4. Jetpack VideoPress
Ideal choice for WordPress users
Reasons to buy
+
Designed for WordPress
+
Includes branding options
+
Ad-free
Jetpack takes a different approach to video than YouTube and Vimeo – because this company provides security, performance and audience management tools for WordPress websites.
As part of that wider scope, Jetpack supplies a product called VideoPress, which is a hosting provider dedicated to working well on WordPress. It's ideal if you want to add videos to a WordPress site without relying on a third-party platform like YouTube or DailyMotion.
It's easier to use Jetpack because you can upload, manage, and insert videos into your site using the WordPress interface, and you can use a highly customizable video player with no adverts – so visitors can get content quickly and easily. Jetpack supports Full HD video at 60fps with reliable hosting, and it's optimized for mobile devices and weaker connections with adaptive bitrates.
Jetpack's VideoPress product is free to try if you're happy to upload one video – and if you're impressed, it only costs $10 a month if you pay annually ($4.95 a month in the first year.)

5. Brightcove
Best pick for reliability and security
Reasons to buy
+
Top-notch security
+
Easy to embed videos
+
Integrates with loads of apps
Reasons to avoid
-
24/7 support is only for paid customers
Brightcove supplies video tech for big companies, so it places huge emphasis on reliability and security. The site delivers almost one billion views every week with 99.95% uptime, and the deployment of domain and IP restrictions, geographical limits, DRM, and GDPR compliance means that your videos will always be protected.
There are plenty of other features that will appeal to businesses. In-depth analytics mean that companies can analyze every aspect of their videos and monetization, and videos can earn money through flexible subscriptions, adverts, and forward-thinking payment models.
Brightcove effortlessly integrates videos into websites, social media posts, and emails, and it's easy to distribute videos across your chosen platforms thanks to plugins that work with Facebook, WordPress, Zoom, Google, and software from loads of other providers. It's even possible to build your own streaming platform with Brightcove – perfect for organizations that want a Netflix-style feel without the headache of development.
There's no doubt about Brightcove's credentials for secure, effective corporate video, but if you want to engage this provider, you'll have to talk to them directly about pricing.

6. Wistia
The smart pick for marketing video content
Reasons to buy
+
Loads of customization
+
Easy embed options
+
Extensive analytics
Reasons to avoid
-
Not suitable for non-marketing video
Wistia is a content host designed around marketing, and is useful for videos and podcasts – handy if you're an individual or a business that wants to control your content and maximize its impact.
It's got some impressive hosting features. High-quality, instant video is delivered no matter the device or connection quality, loading times are short, and it's easy to embed the player in your own sites. If you want to get views and monetize your content, this is crucial because it makes videos easier to watch.
Wistia has a fully-customizable player, which is great for branding, and it has in-depth analytics tools, integrations with popular marketing apps, and specific audience creation tools.
Impressively, Wistia is also free for users who are happy to only upload ten videos on one channel, and don't mind the Wistia-branded player. If you've got grander plans, its Pro packages start at $79 per month paid annually.

7. Spotlightr (Formerly vooPlayer)
Well-suited for corporate and educational videos
Reasons to buy
+
Straightforward, versatile embed tools
+
Great branding options
+
Good security
Reasons to avoid
-
Fewer features for third-party videos
Spotlightr is a streamlined and effective video host for businesses, educational organizations, and agencies that need high-quality hosting without hassle.
You can upload videos to Spotlightr's servers or use links from any third-party video hosting service with Spotlightr's features. If you host natively, you'll benefit from drag-and-drop uploading, automatic resolution, and bandwidth optimization, 4K quality, and global delivery, and if you host a third-party video then you'll get ad-free streaming and monetization.
No matter how you host with Spotlightr, you can use its top-notch branding options, loads of video player controls and customization ability, built-in social sharing. The service also has excellent analytics and good security thanks to HLS encryption, single-view videos, and private sharing links.
Spotlightr's paid packages start at $7 per month. That's a relatively basic plan which supports 25 videos and only gives you 50GB bandwidth per month. Paying more lifts those limits, though, and the top-of-the-range Supernova plan allows unlimited videos and 2TB bandwidth a month for $125 billed monthly.
If you're keen to build a website to show off your work, read our list of best portfolio website builders

8. Vidyard
Top choice for customer service or sales media
Reasons to buy
+
High-quality, ad-free video
+
A good dashboard for video management
+
Extra editing tools
Reasons to avoid
-
Limited free functionality
Vidyard is a video hosting and marketing platform that's already used by Microsoft, LinkedIn, and Salesforce, and it's a top choice if you need a host for your marketing, customer service, or sales media.
It's very easy to use. Videos uploads are handled with a straightforward drag-and-drop interface, videos are streamed using high-quality, ad-free connections, and the videos and their player can be customized with your own branding.
Vidyard offers slick, centralized hubs for all your video content, automatic SEO optimization, and loads of analytics so you can dig into your data. Video creation and edits are possible using Vidyard's software, and screen recording is ideal for filming tutorial videos. Impressively, Vidyard also integrates with tools from Microsoft, Google, and loads of other big companies.
This product has a free option, but that has limited hosting, user accounts, and features. If you pay for the $15 per month individual package then you'll get more access, and Vidyard's Teams and Business packages deliver the most versatile mix of features.
We've also highlighted the best web hosting and best website builder
What is video hosting?
Simply creating a video on your phone or computer is not enough for it to be seen by others online. For that privilege, you'll need to enlist a third-party hosting service like YouTube - or any of the other platforms on our list of best video hosting websites.
Once you've decided which is the best for you (more on that below), you simply upload your video to your chosen platform, which will then provide you with a link that you can share with those you wish to view the video. Depending on the privacy settings that you've chosen, other users of the video hosting site will also be able to find your video on there.
How to choose the best video hosting websites for you
By far the most popular video hosting platform is YouTube, and there's a reason it's the mainstream pick. With literally billions of users, you don't need to worry about finding a captive audience for your video, and the unlimited storage means you never need worry about video sizes or number.
But there's also a reason (or, rather, several of them) why other platforms are featured on this list and you'd be advised to consider all options before taking your pick. Just because YouTube boasts the most visitors doesn't guarantee that they'll all be tuned in to your video, and it may be that the other hosts on this list prove to be a better choice.
If you value privacy, security, or customization, for example, the likes of Vimeo or Brightcove might appeal. Likewise, WordPress users might find Jetpack's built-in VideoPress does the job. Those whose videos are intended to market product or services might side with Wistia or Vidyard, while schools and education providers are likely to like a lot of what Sportlightr' is offering.
The best video hosting websites: How we test
In running the rule of the best video hosting websites, we've considered a number of factors to help you make your own educated choice. Although YouTube may seem the obvious go-to, we've made sure to take a detailed look at its rivals and provided a rounded view on why, after all, the obvious choice is not necessarily the one best-suited to your requirements.
With that in mind we've made notes on each platform regarding storage and bandwidth capacities, discoverability features like built-in SEO, video editing functions, and integration possibilities with other popular platforms and tools.
We've also looked at any customisation tools at your disposal, and ultimately just how easy the platform is to use. Lastly, we've also considered any costs incurred, or where platforms may include ads as a way to keep its service free.
Read more on how we test, rate, and review products on TechRadar.
Are you a pro? Subscribe to our newsletter
Sign up to the TechRadar Pro newsletter to get all the top news, opinion, features and guidance your business needs to succeed!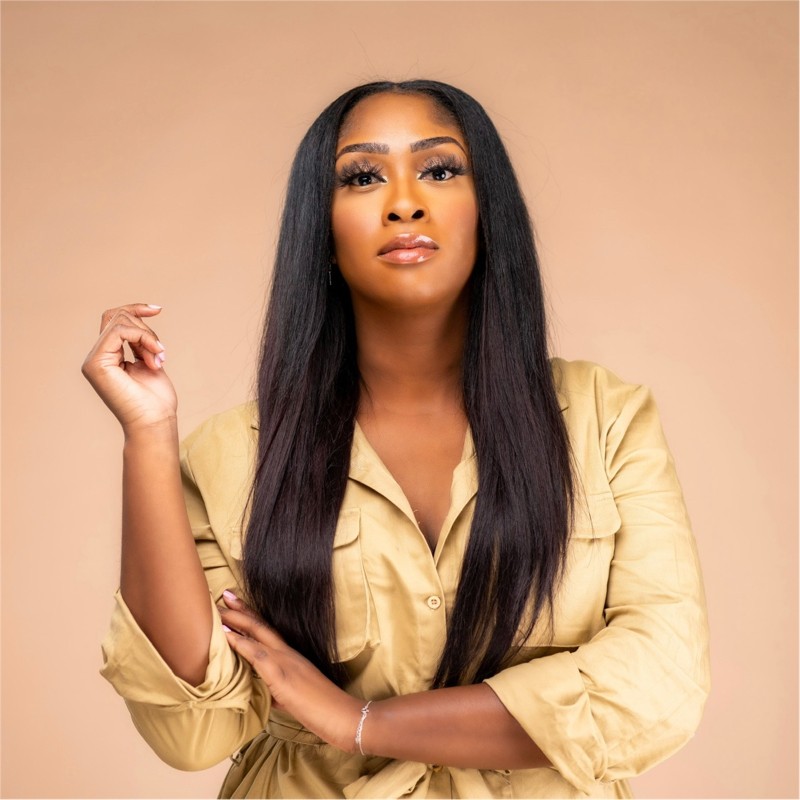 B2B Editor - Web hosting & Website builders
Abigail is a B2B Editor that specializes in web hosting and website builder news, features and reviews at TechRadar Pro. She has been a B2B journalist for more than five years covering a wide range of topics in the technology sector from colocation and cloud to data centers and telecommunications. As a B2B web hosting and website builder editor, Abigail also writes how-to guides and deals for the sector, keeping up to date with the latest trends in the hosting industry. Abigail is also extremely keen on commissioning contributed content from experts in the web hosting and website builder field.