A2 Hosting is an experienced US-based host with capable shared, VPS and dedicated plans, lots of custom speed-boosting technologies, a solid 99.9% uptime guarantee and generous refund scheme. There's something for everyone from first-timers with small personal sites to big businesses with demanding web projects, but A2 Hosting could work best for experienced users who'll make the most of its advanced options and extras.
Pros
+

Data centers in USA, Europe and Asia

+

Supports cPanel site management and Softaculous auto-installer

+

Lots of speed-boosting technologies with the high-end plans

+

Speedy and helpful ticket support

+

30-day money back guarantee and 31-90-day prorated refunds available
Cons
-

No free domain

-

No Windows hosting

-

Below average performance on the cheapest shared plans
Why you can trust TechRadar We spend hours testing every product or service we review, so you can be sure you're buying the best. Find out more about how we test.
It may not have a profile to match the big names, but US-based A2 Hosting is a capable provider with a 20+-year track record in offering web hosting services around the world.
The company has strong environmental credentials. Its data centers are designed to use less energy, its servers use energy-efficient components, they're recycled after retirement, staff work from home to avoid commuting, and the list goes on.
A2 Hosting has won plenty of fans over the years, and the company now claims 110,000+ users. To put that in perspective, Datanyze places the company 47th in its Web Host Market Share chart, with 0.34% of the market. That's comparable with providers such as TsoHost (0.38%), HostPapa (0.36%) and Heart Internet (0.34%).
What hosting plans does A2 Hosting offer?
A2 Hosting offers a full range of hosting products, from shared and WordPress ranges, to an easy-to-use website builder, and faster and more powerful VPS and dedicated servers. (There's no Windows hosting any more, unfortunately: A2 Hosting is Linux-only).
There are a handful of additional services, including domain registration and SSL certificates, but the company doesn't have the range of extras we see with the larger providers. Most plans include backup and email support, for instance, but there are no extended backup or hosted email packages available.
Still, A2 Hosting's plans have so much to offer that you might not need to add anything else. Next, we'll look at what you get with the shared, WordPress, VPS and dedicated products.
Shared hosting
A2 Hosting's shared hosting range caught our eye with its low $2.99 price point. This gets you unlimited bandwidth, a free migration, free SSL, support for one site and 100GB storage. (If you were hoping for an 'unlimited storage' plan, keep in mind that many WordPress sites barely use 1GB: A2 Hosting's 100GB is more than enough for most sites).
You're able to host your site in USA, Netherlands or Singapore data centers. That's a far better choice than you'll see with many providers, and ensures you're more likely to find a location close to your audience, an immediate performance plus.
Server management is a highlight. Even the cheapest plan gets an industry-standard web account panel, the excellent Softaculous to automatically install WordPress (or 150+ other apps), and cPanel to manage domains, files, email accounts and everything else. If you're a seasoned hosting customer, you'll know how to use most of this already; if you don't, it's easy to learn.
There are no automatic backups, though, a feature we think should be available in even budget plans. There's no free domain. And the $2.99 plan is only available if you sign up for three years. Choose the annual option and it jumps to $6.99, and the renewal price for both is $10.99, relatively expensive for what you're getting.
The remaining three shared plans range from $5.99 to $12.99 a month ($12.99 to $25.99 on renewal). All plans include automatic backups, and upgrading gets you all kinds of performance-boosting technologies.
The top two plans (Turbo Boost and Turbo Max) offer two to four times the RAM and CPU power, for instance. Super-fast NVMe SSD drives load files at speed, the LiteSpeed web server can be 10+ times faster than the more standard Apache, and smart Memcached and OPcache acceleration all work to maximize performance.
We think Turbo Boost and Turbo Max are the pick of A2 Hosting's shared range. They could be a very smart choice for more demanding users with a complex, high-traffic site, or perhaps if you're just looking for the power of VPS hosting but the simplicity of a shared product.
Sounds like you? A2 Hosting gives you a 30-day money-back guarantee, plenty of time to see how the service performs for you. Unusually, there's a 90-day partial refund period if you need it (cancel after 90 days, get your unused nine months of fees back).
GoDaddy's web hosting Plus range is a high-powered alternative. Plans start at a more expensive $19.99 a month over two years ($29.99 on renewal), but it's a solid business product, and the top-end plan has more resources than some dedicated servers.
If you're more at the budget range of the market, consider Hostinger. Its starter plan is only $1.99 a month over 4 years, renews at just $3.99, and weekly backups are thrown in.
WordPress hosting
A2 Hosting's shared range makes it easy to install and run WordPress, and is the most cost-effective option to learn how WordPress works or build a simple site. But the company also offers a far more capable managed WordPress range, with a bunch of valuable specialist features.
A bundled A2 Optimized WordPress plugin automatically optimizes WordPress compression, performance and security settings, for instance. That's an unusual touch, and allows even total WordPress newbies to get a professional optimized setup.
A Deluxe WordPress Toolkit includes some useful site management features. For example, Smart Updates automatically tests WordPress, theme and plugin updates before pushing them live, to reduce the chance that they'll cause any problems. That's another improvement on many budget WordPress plans, which blindly installs any updates as soon as they arrive.
All plans also include the same Turbo speedup technology available in its top shared hosting packages, described above: fast NVMe SSD storage, a high-performance web server, and much more.
The starter managed WordPress plan gives you 50GB storage and only supports a single site. It's reasonably priced at $11.99 a month, $23.99 on renewal.
The most powerful plans add support for unlimited websites, and can include an optimized WooCommerce installation to help you build a quality web store. They're capable, but also more expensive than some, with the high-end plan priced at $41.99 a month over three years, $61.99 on renewal.
The best feature of A2 Hosting's managed WordPress range is its range of speed-boosting technologies. If you're building a large site with lots of advanced features, then A2's high-end offerings could give you performance you won't get from most competitors.
If features are as or more important than speed, check out Bluehost. Its WordPress plans range from a pocket-friendly $2.75 a month, to a $47.95 a month ecommerce-ready plan with PayPal integration, video compression and support from WordPress experts.
Elsewhere, InMotion Hosting has plans for just about everyone. There's a capable consumer range priced from $3.49 a month ($10.99 on renewal), professional VPS-based WordPress products, even dedicated Windows servers.
VPS hosting
A2 Hosting's VPS (Virtual Private Server) hosting is faster, more reliable and configurable than its shared range, making the plans a better choice for business-critical sites.
Unmanaged plans (which means you largely run the server yourself) start at $4.99 a month over three years (then $8.99) for a tiny, 1GB RAM, 1 CPU system. Top of the range is $74.99 a month ($139.99 on renewal) for an 8 core, 32GB system, combined with A2 Hosting's Turbo system, (LiteSpeed web server, NVMe storage, more), which the company says can get you up to 20x faster page loads.
Managed VPS plans are more expensive, with prices ranging from $39.99 to $99 a month over three years ($76.99 to $239.99 on renewal.) But they get you a lot of extra features, including full support, cPanel server management, and a free transfer.
Highlights of A2 Hosting's VPS plans include the low starting price, the very powerful top-of-the-range systems, and the company's comprehensive Turbo speedup technologies.
But there are problems, too. No Windows hosting. The starter managed plans are expensive. Data transfer limits are lower than some at 2-4TB a month, and there's no way to add any more.
A2 Hosting could still work for experienced users who just need a cheap unmanaged SSL, or anyone looking for maximum VPS speed. But if this doesn't sound right for you, Hostwinds has 40 different VPS plans, making it very likely there's one that'll work for you. Prices start from $4.99 a month unmanaged, $8.24 unmanaged, and there's cheap Windows VPS hosting available, too.
Buy a shared or VPS hosting plan and your site shares its web server and network connection with other accounts. Choose dedicated server hosting, though, and you get a server all to yourself for maximum speed and reliability.
A2 Hosting offers eight server configurations, each available in managed (A2 Hosting runs and supports the server for you) and unmanaged (you largely support the server yourself) types.
Prices start at $105.99 a month over two years ($199 on renewal) for an unmanaged server with 16GB RAM, 2 x 1TB SSD drives and 6TB traffic.
A decent dedicated hosting provider should offer servers for all levels of user, and A2 Hosting really delivers. The top-of-the-range model has two speedy AMD CPUs, 128GB RAM, 2 x 960GB NVMe SSD drives and 15TB bandwidth, enough power for just about any task. It's far more expensive at $455.99 a month over two years, $699.99 on renewal for the unmanaged plan, but still fairly priced for what you're getting.
If you don't have the experience to run a server yourself, A2 Hosting's managed option adds full support, free site migration, a free SSL certificate and cPanel control panel for around $50 extra a month, a much better deal than some providers.
A2 Hosting's dedicated plans stand out for their hardware configurability. Not only are there eight servers to choose from, but you can tweak them individually, perhaps to add more RAM or an extra backup drive.
One issue is you're unable to choose the operating system. There's no Windows hosting, and you can't even pick your preferred Linux version (other than paying extra for a Cloud Linux license.)
Overall, this is still a capable set of dedicated hosting plans. If you're running a business site, or anything where you need the maximum performance at all times, they're likely to give you excellent results.
Also consider Hostwinds. Servers are fully managed, prices start at a low $122 billed monthly, Windows hosting is available from only $25 extra and you can add extra bandwidth for high-traffic sites.
If value is vital, check out IONOS. Basic dedicated servers start at under $50, and we've seen systems as cheap as $33 a month with occasional special deals.
Can I build a web store with A2 Hosting?
A2 Hosting doesn't have specialist ecommerce plans, but you can still create a web store with any of its other products.
Choose A2 Hosting's $41.99 a month top-of-the-range WordPress plan, for instance, and you can have it automatically optimized for WooCommerce, a powerful tool which has all the web store building and management features you'll ever need.
If price matters then that could be a smart choice, because most of your cash is going on a very capable hosting plan, rather than adding e-commerce-related extras you don't want and may never use (1,000 low-quality web store templates, for instance, when you got your design sorted already.)
But if you're unsure about how to get started, and would like more help, then buying a specialist e-commerce plan with a bunch of helpful add-ons could be a smarter choice. Bluehost's starter WooCommerce plan offers tools to help build your site, take payments and add customer reviews from only $12.95 a month on the annual plan ($24.95 on renewal). GoDaddy's website builder adds even more marketing, product management and store-handling tools, for a similar $16.99 a month billed annually, $24.99 on renewal.
Does A2 Hosting have a website builder?
A2 Hosting's SiteBuilder plan offers an easy way to create your site. Choose your favorite design from a selection of templates, then you can add more pages with your own images and text, custom slideshows, contact forms, YouTube videos, Twitter and Facebook content, a blog, even simple PayPal integration (a Buy Now button.)
This is simple to use and even first-timers will figure it out right away, but it's also very limited. The Basic plan has only 25 very ordinary templates, for instance, and restricts your site to only 10 pages and 250MB storage, yet it's surprisingly expensive at $8.99 a month. Creating a WordPress site on a shared hosting plan is only a little more difficult, but you can get started in an evening, even the starter plan has 100GB storage, and prices start at $2.99 a month over three years.
SiteBuilder does have one plus: it's free for single page sites. If you buy a shared hosting plan, aren't interested in WordPress and only need the most basic of websites, it's at least a convenient solution. But most people will find better solutions elsewhere.
If you'd like to learn more about website builders, Wix and Weebly's limited free accounts have better templates and many more features.
Other alternatives include the Hostinger-owned Zyro website builder, stuffed with features, but easy to use and priced from only $2.99 a month. Bluehost's WordPress-based website builder has its own image library and a powerful Online Store plan, while GoDaddy's plans include lots of business-friendly extras, and allow you to build an initial site for free.
How fast is A2 Hosting?
A2 Hosting has a 99.9% uptime commitment, which means you should expect your site to be available to visitors at least 99.9% of the time. That's similar to many providers, but even 0.1% downtime translates to a possible 43.83 minutes of inaccessibility a month.
To find out what a hosting provider really delivers, we use Uptime.com to check a WordPress-based test site every five minutes for 14 days.
A2 Hosting did well, with a perfect 100% uptime. (That's what we expect with a short measurement period, but it doesn't always happen. In our last 15 hosting reviews, four providers had some downtime during our two week monitoring period).
Server response times were less impressive at an average 1.53 seconds, and a very wide range of 1.1 to 3.36 seconds. Most providers have response times of half that, and a range of 0.06 or less, making them much faster and more consistent.
We test website performance by using GTmetrix to load a shared hosting test site and calculate how long it takes to load the main content of a page, a technical measure called Largest Contentful Paint (LCP.) The lower your LCP value is, the faster your page pops up onto the screen, a key factor in keeping your visitors happy.
A2 Hosting's LCP was higher than average at 1.1s, making for a slower load time. GoDaddy (667ms), Hostinger (607ms), Bluehost (603ms) and HostGator (551ms) were around half a second faster. A2 Hosting did outperform some big names, though, including IONOS (1400ms) and iPage (1600ms).
Finally, we use k6 to see how a site performs when it has many visitors loading pages at the same time. Our A2 server averaged 11 requests per second, well behind the typical 14-16 we see from most providers, although it did beat one or two (IONOS averaged fractionally under 10 requests per seconds).
How much this matters depends on your website and audience. If it's a high traffic web store, milliseconds count; if it's a personal blog or you may not get 100 visitors a day, an extra half second on load time may not make any difference at all.
Keep in mind that we carried out these tests on a standard shared hosting product. You may see very different results from the Turbo shared hosting plans, VPS or dedicated hosting.
How easy is A2 Hosting to use?
A2 Hosting uses top quality, industry-standard management tools across the service.
You're able to manage your hosting account on a powerful platform called WHMCS. Our favorite auto-installer, Softaculous, is on hand to set up WordPress and 150+ other apps in barely more than a click. Meanwhile, the powerful cPanel can help create email accounts, upload and work with files, and generally manage your website and keep it running smoothly.
These are some of the best and most popular hosting tools around, and if you've used another web host, the chances are you'll already know how to manage your A2 Hosting account and website.
If you're a hosting newbie then it'll take a little longer, mostly because there are so many features to explore. Overall, though, it's not difficult, and most users are likely to master the hosting essentials in their first session.
A2 Hosting has other worthwhile usability pluses scattered around the service. Running WordPress, for instance? Most providers just give you a standard installation, but A2's 'Optimized' WordPress has its settings specially optimized for speed and security.
Put it all together and A2 Hosting is a quality provider which makes it as easy as possible to get your site online and keep it running smoothly.
What is A2 Hosting's support like?
A2 Hosting support is available via ticket and a web knowledgebase only. There's no live chat or telephone support. Although that's disappointing, it doesn't have to be a big problem if the ticket response time is rapid.
We opened a ticket asking about the issues involved with installing WordPress on a subdomain. The results were excellent, with a helpful and detailed reply arriving only 30 minutes later.
We could probably have got even faster results with telephone or live chat, but there can still be problems with complex queries. If an agent gives you troubleshooting advice over live chat and it doesn't help, you have to go back and explain the issue again; if it's a ticket or email, typing a couple of sentences could be enough.
A comprehensive support website is important, too. If you can quickly find what you need there, you might not have to contact support at all.
A2 Hosting's web knowledgebase has a lot of articles, but they're poorly organized, and the search engine doesn't do a good job of finding the most relevant articles.
Fortunately, the site has some decent startup and other guides. These have some useful advice for beginners, and if you already know the hosting basics, the knowledgebase has some interesting and more technical articles to explore.
Final verdict
A2 Hosting doesn't quite hit the spot in every area (support website needs work, renewal prices are higher than some), but its wide range of products, custom speedup technologies and quality hosting tools earn the company a thumbs up from us.
Whether you're looking for feature-packed shared hosting which goes beyond the usual basics, or powerful VPS or dedicated plans for a high traffic, business-critical site, A2 Hosting is a must-see.
---
A2 Hosting FAQs
Which payment forms does A2 Hosting support?
A2 Hosting supports payments via card, PayPal, Skrill, check or money order, and bank wire transfers.
Does A2 Hosting offer refunds?
A2 Hosting offers a hassle-free 30-day full money-back guarantee for most of its hosting plans, but also returns some of your cash if you request a refund between 31 and 90 days after your purchase.
It works like this. Ask for a refund within 30 days, and you get all your money back. Ask for a refund after 30 but before 90 days, and you'll be refunded for any hosting time you haven't used (cancel after two months, you'll get ten months back.)
A2 Hosting also offers refunds on SSL certificates, a protection we don't see with most providers.
One or two providers deliver a little more. InMotion Hosting has a full 90-day guarantee, for instance (cancel after two or three months, you get all your cash back.) But overall, A2 Hosting has a generous money-back scheme which outperforms most of the competition.
Does A2 Hosting have an uptime guarantee?
A2 Hosting offers a 99.9% uptime commitment for all its hosting plans.
That means if your site is down for more than 0.1% of the total time per month (that's 43.83 minutes), you'll receive a 5% credit for every hour your site is unreachable, up to a maximum of your full monthly fee.
If your site is down for eight hours within a single month, for instance, that's around seven hours and 16 minutes over the acceptable 0.1%. Raise a ticket and you should get a 35% credit on your monthly fee (7x5%.)
There are many exceptions. Server maintenance isn't counted as downtime, for instance. Hacking attacks or internet problems outside of A2 Hosting's network are excluded, too. But every host has a similar list, and on balance A2 Hosting's uptime commitment makes a decent attempt to compensate you for service problems.
Where are A2 Hosting's data centers?
A2 Hosting has data centers in the USA (Arizona, Michigan), Netherlands (Amsterdam) and Singapore.
What is my A2 Hosting IP address?
There are some situations when it's useful to know your web host server's IP address. If you're using web hosting with a domain managed elsewhere, for instance, you'll probably need to create a DNS record which points your domain to your host's web space.
To find your IP address, log into A2 Hosting's account dashboard at my.a2hosting.com/clientarea.php.
Click the cPanel Login button for your hosting plan's domain.
Your server IP address is displayed as 'Shared IP Address' in the General Information panel on the right-hand side. (If you don't see a General Information panel, look for a Server Information link).
What are A2 Hosting's nameservers?
A2 Hosting's nameservers are:
ns1.a2hosting.com (162.159.25.95)
ns2.a2hosting.com (162.159.24.221)
ns3.a2hosting.com (162.159.25.82)
ns4.a2hosting.com (162.159.24.227)
How do I cancel an A2 Hosting product?
Log into your A2 Hosting web dashboard (my.a2hosting.com.)
Click the Services icon to view your products.
Select the item you'd like to cancel from the My Products & Services list.
Click Request Cancellation from the left-hand sidebar, then carefully read and complete the cancellation form.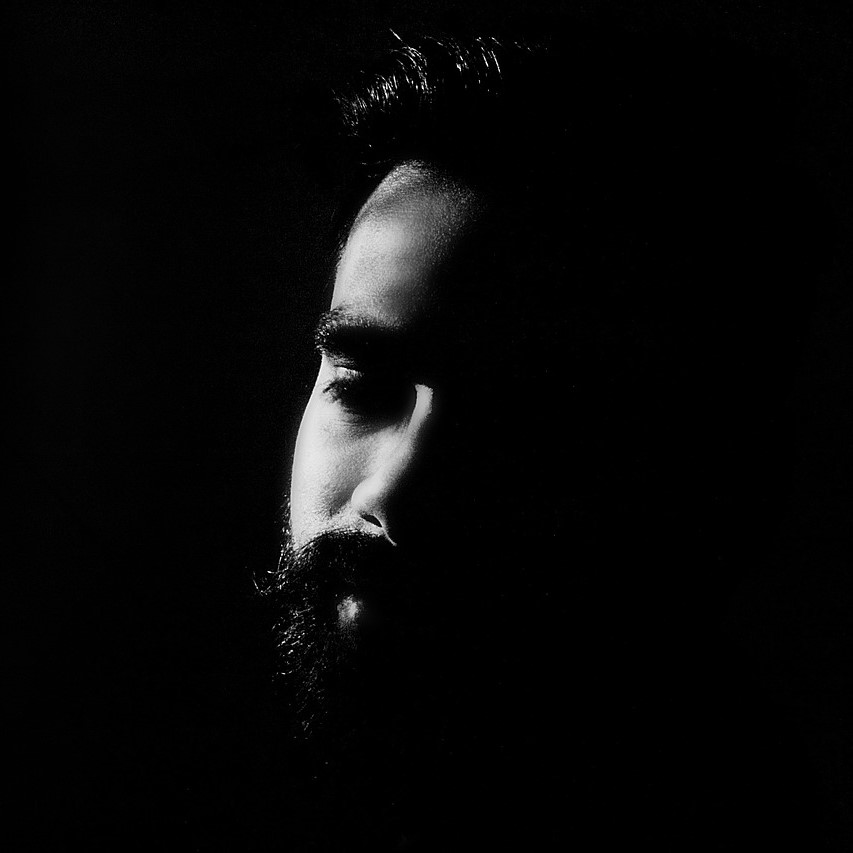 Mike is a lead security reviewer at Future, where he stress-tests VPNs, antivirus and more to find out which services are sure to keep you safe, and which are best avoided. Mike began his career as a lead software developer in the engineering world, where his creations were used by big-name companies from Rolls Royce to British Nuclear Fuels and British Aerospace. The early PC viruses caught Mike's attention, and he developed an interest in analyzing malware, and learning the low-level technical details of how Windows and network security work under the hood.