Hostwinds may not have much in the way of specialist WordPress or ecommerce plans, but it more than delivers on the core basics, with capable low-cost shared hosting and more VPS and dedicated choice than you'll find almost anywhere else. A smart choice for everyone from ambitious newbies looking for a bargain, to experienced users with demanding business-critical sites.
Pros
+

Low prices

+

Feature-packed shared hosting

+

Wide range of highly configurable VPS, dedicated hosting plans

+

Windows hosting available

+

Helpful live chat and ticket support

+

Accepts Bitcoin
Cons
-

3-day money back guarantee only

-

Short on specialist WordPress, ecommerce, website builder plans

-

No phone support

-

No free domain with the shared plans
Why you can trust TechRadar We spend hours testing every product or service we review, so you can be sure you're buying the best. Find out more about how we test.
Founded in 2010, Hostwinds is a Seattle-based web hosting provider with feature-packed products covering almost every type of user.
Hostwinds offers cheap and easy-to-use shared hosting plans, ideal for first-time users and smaller home and business websites.
A huge range of VPS (Virtual Private Server) plans give your site more resources for extra speed, making them a cost-effective choice for demanding small to medium business sites.
Configurable dedicated server hosting plans provide an entire web server just for your site, the ultimate in power and performance.
Developers and other experts can build a custom setup with multiple cloud servers, load balancers, block and object storage, whatever suits their precise needs.
Hostwinds shared hosting
Shared hosting is a simple system where a single web server hosts multiple sites. Sharing the costs keeps prices low, but sharing the CPU, RAM and network connection means speeds can be low, too.
Hostwinds' shared hosting starts cheap at only $3.74 a month over three years, $4.99 afterwards. There's no free domain and it only supports a single site, but otherwise the has a strong set of features: unlimited bandwidth, unlimited disk space, free migration, nightly backups, free SSL, cPanel site management, easy WordPress installation via Softaculous, a bundled website builder, dedicated IP and more.
Upgrading to the next shared hosting plan gets you support for hosting more websites, or you can opt for Hostwinds' Business Web Hosting range for extra performance. This has less accounts on a server, and uses LiteSpeed's fast web server, but with prices starting at $7.49 a month over three years ($9.99 afterwards), it's still relatively cheap.
It's a pity there's no free domain, but the nightly backups are worth more, and overall, these are quality shared plans for a bargain price.
Hostwinds WordPress hosting
Hostwinds has a managed WordPress hosting range, but it's essentially the regular shared hosting products, with the same prices, and just more website focus on any WordPress-specific features.
Softaculous is on hand to automatically install WordPress in seconds, for instance, and help you manage it afterwards.
The company claims to offer plenty of specialist support, too, saying: 'We can also help you customize your WordPress installation using themes and plugins, create and restore backups, automate updates for WordPress, add security to WordPress, and troubleshoot issues.'
That's good news, and with prices starting at $3.74 a month (as discussed above), the plans are certainly cheaper than the specialist Managed WordPress competition. If you've already decided Hostwinds is the provider for you, and you're only looking for the WordPress basics, then its products may be all you need.
If you're not committed to Hostwinds, though, or looking for more features, Bluehost, IONOS and A2 Hosting add extras such as free themes, easier WordPress website testing, automatic WordPress updating, extra security, performance optimizations and more.
Hostwinds VPS hosting
A step up from shared hosting, VPS hosting ramps up your website speed by giving it more server resources. A capable VPS can host sites with hundreds of thousands of visitors a month, making the technology a good choice for business-critical sites, busy web stores, or any heavy-duty projects where performance is top priority.
Hostwinds has a lengthy list of ten VPS plans, ranging from a basic but pocket-friendly 1 CPU core, 1GB RAM setup for $4.99, to a giant 16 CPU core, 96GB RAM, $328.88 a month server with the power to handle almost anything.
The plans are hugely configurable, too. Need a cheap unmanaged plan where you run the server? No problem. Or do you want Hostwinds to handle all that? There are managed plans, too. You can opt for Windows and Linux hosting, add cPanel licenses, buy more IP addresses, choose a US or Amsterdam data center, and more. We love the control you get over the finished package, and if other providers aren't quite giving you the VPS plans you need, it's always worth checking out what Hostwinds has to offer.
Hostwinds dedicated hosting
Opting for a dedicated hosting plan gets you an entire server, just for your website. No more sharing of resources, no more slowdowns because some other site is busy: dedicated servers offer the best and most consistent performance, ideal for the most serious heavyweight sites.
Hostwinds has ten fully managed dedicated servers. These don't try to cover the most demanding enterprise end of the market, but there are some decent mid-range systems here. These include a 4 core, 8GB RAM, 1TB HDD system for $122 a month, and a dual processor, 12 core, 72GB RAM plan for $171. All servers get a speedy 1Gbps connection to the outside world.
There are plenty of configuration options. You can choose your operating system (including Windows), buy more IP addresses, sometimes add more RAM. There's complete control of your storage, too. One plan comes with 1TB HDD storage, for instance, but you can switch it for a 250GB, 500GB or 1TB SSD if you prefer, or even mix them however you like (a 1TB SSD system drive, maybe 3TB HDD for backup.)
Hostwinds could be a reasonable choice for experienced users who need a mid-range dedicated server and know exactly which options and extras work for them. But if you need something on the budget side, IONOS has unmanaged servers from under $50 a month, while A2 Hosting starts at a similar price to Hostwinds, but has more high-powered servers and is even more configurable.
Does Hostwinds offer a website builder?
Hostwinds' shared hosting packages include the Weebly website builder, It's a simple tool which allows you to create a small website by choosing a pre built site design, customizing colors and styles, then using the drag and drop editor to add blocks of text, pictures, videos, maps or whatever else your site needs.
This may work for you if you only need a very simple family or personal site, just a few pages, but it doesn't have the power for anything serious. Take a look at Wix if you need a website builder that can take on the most serious projects, including quality web stores and business-critical sites, or read our best website builder guide for more advice.
Launching cPanel gives you access to Softaculous, a popular platform which makes it easy to install WordPress and 400+ other big-name web applications.
Hostwinds' shared hosting plans include the Weebly website builder, an excellent template-based web designer with a stack of drag-and-drop widgets and UI elements.
There's a problem, though. What you're getting here is Weebly's very limited free plan, which includes Weebly branding on the footer and restricts your website to just 500MB.
You can upgrade to more capable plans from within Hostwinds, but from what we can see, you'll pay much the same price as if you went to Weebly direct. (And remember, this is an extra cost – you'll still be paying your regular Hostwinds fees.)
The service could still be useful in a few situations. If your plan supports multiple domains, for instance, the Site Builder might help less technical family members create their own small personal sites. But there's not a lot of value here for most users, and typically you'll get better results by installing WordPress.
If WordPress and Weebly don't interest you, there are all the usual tools to build and manage a website from scratch: FTP, SSH, a file manager, MySQL, phpMyAdmin and more.
Can I build a web store with Hostwinds?
Hostwinds doesn't have specialist ecommerce hosting or online store builder plans.
You could sign up for one of Hostwinds' shared, VPS or dedicated plans, then use Softaculous to install an ecommerce platform that can help you (WooCommerce, Magento or PrestaShop are popular choices). But as Hostwinds doesn't have specific support for any of these, it's not going to give you much help.
If you'd like a simpler way to get started, HostGator's Gator website builder supports a tiny web store with even its cheapest plans, and Bluehost's WooCommerce plans include tools to help build and market your site from only $12.95 a month.
How fast is Hostwinds?
We measured Hostwinds' performance by signing up for a shared hosting account, setting up a simple WordPress site using a standard template, then running various tests.
Uptime.com checked the availability of our site every five minutes for 14 days. Hostwinds managed 99.95% uptime, a little disappointing, but within the range we expect for a shared hosting plan (most providers offer a 99.9% uptime guarantee).
GTmetrix loaded a page on our site and calculated its LCP (Largest Contentful Paint), a measure of how long it takes to load the most important content. Hostwinds had an LCP of 0.774 seconds, a little below average (it ranked 10th in our last 15 tests), but acceptable for all but the most speed-sensitive sites.
We set up k6 to unleash 20 users on our test site simultaneously, and monitor what happened. It managed a peak 17.67 requests per second, with an average of 13. That's a little below par (most providers peak at 20 requests per second and average 14-16), but that's not a difference you're likely to notice with most sites.
How easy is Hostwinds to use?
Hostwinds uses industry-standard hosting tools and platforms across its service.
Its web account dashboard, where you'll manage, add and cancel products, is powered by WHMCS. It's a very popular system, and if you've signed up with hosting providers in the past, there's a good chance you'll immediately know your way around.
Softaculous is available to automatically install WordPress and hundreds of other apps. It's one of the best auto-installers around, and will set up whatever service you need with the minimum of hassle.
Hostwinds' shared accounts include cPanel, an excellent control panel with all the tools you need to manage your domains, email accounts, files, databases, and every other aspect of your web space.
These can get complicated, particularly if you've complex hosting needs. But we'd much rather see quality and standard hosting tools than the basic home-made control panels offered by some providers. And overall, Hostwinds has more than enough power for most people to get their sites online at speed (and keep them there).
How good is Hostwinds' support?
The Hostwinds website has a tutorials section with almost a thousand articles on all kinds of hosting-related topics. That's not quite as good as it sounds;.many articles were written around 2016-2018, and we found some tutorials are now a little out of date. Others focus on expert-level topics which won't be relevant to most users. There is still a lot of useful content here, but it might take some careful browsing to find it.
If you're looking for a simpler life, it might be better to ignore the tutorials and contact Hostwinds directly. There's no telephone support, but opening a live chat session got us in touch with helpful support agents within a couple of minutes. They typically identified our problem right away and gave us good advice.
Tickets or emails can be a better choice for complicated issues. Hostwinds responded quickly to these, too - often in under 30 minutes - and again, recognized our issues immediately and quickly pointed us in the right direction.
Is Hostwinds right for you?
Hostwinds doesn't have many specialist plans ('I'd like managed WordPress on a VPS with an online store option, please'), but it scores for its capable low-priced shared hosting and wide and very configurable VPS and dedicated ranges. Best for experienced home or business users who'll learn and make the most of its features.
---
Hostwinds FAQs
What payment types does Hostwinds accept?
Hostwinds accepts payment via card, PayPal and Bitcoin.
Does Hostwinds offer refunds?
Hostwinds has a less-than-generous three day money-back period covering its hosting products. Software licenses, domains and SSL certificates are not included.
Other providers offer much more protection. The industry standard refund period is 30 days; HostGator offers 45 days; InMotion Hosting gives you 90 days on many products.
Hostwinds' policy does have one small advantage. It doesn't just cover the initial purchase: you can ask for a refund of renewal fees, too, often excluded by other companies.
Does Hostwinds have an uptime guarantee?
Hostwinds Service Level Agreement promises a 99.9999% uptime guarantee. If its network loses power or goes down for more than 31.6 seconds a year, you can raise a support query to ask for a refund, and the company will credit your account with the cost of the whole day (or days) affected by that downtime.
Where are Hostwinds' data centers?
Hostwinds has data centers in Dallas, Seattle and Amsterdam.
The Hostwinds' Data Centers page displays latency figures for each data center, identifying the closest. You can also download 100MB, 1GB and 10GB test files from each data center, allowing you to measure any performance advantage between data centers.
What is my Hostwinds IP address?
Log in to the Hostwinds client area.
Find your hosting product and click Manage.
Click Log to cPanel, and your Hostwinds web server's IP address is displayed as 'Shared IP Address' or 'Dedicated IP Address' in the left-hand General Information box.
What are Hostwinds' nameservers?
Hostwinds uses different nameservers depending on your hosting plan and how it's been set up.
To find out which nameservers are relevant to your product, first log into the Hostwinds account portal (https://clients.hostwinds.com.) Click the Manage button for your service, and the nameservers are displayed in the Package/ Domain panel.
How do I cancel a Hostwinds product?
Log into the Hostwinds client portal, find the plan you'd like to cancel and click Manage.
Click Request Cancellation in the left-hand sidebar and follow the instructions.
Beware: the request option cancels your account and deletes your website files and email inbox immediately.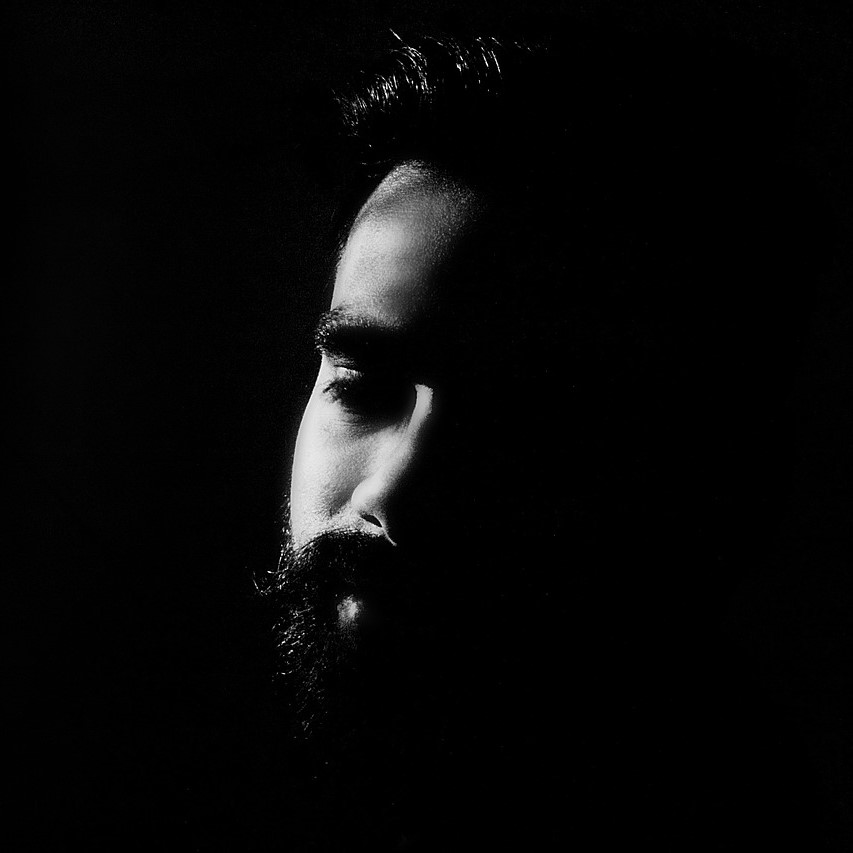 Mike is a lead security reviewer at Future, where he stress-tests VPNs, antivirus and more to find out which services are sure to keep you safe, and which are best avoided. Mike began his career as a lead software developer in the engineering world, where his creations were used by big-name companies from Rolls Royce to British Nuclear Fuels and British Aerospace. The early PC viruses caught Mike's attention, and he developed an interest in analyzing malware, and learning the low-level technical details of how Windows and network security work under the hood.