Best WooCommerce hosting providers of 2023
The best WooCommerce hosting could elevate your online store
VERDICT
REASONS TO BUY
REASONS TO AVOID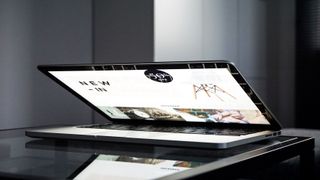 (Image credit: Jens Kreuter / Unsplash)
The best WooCommerce hosting providers will help you launch an ecommerce platform with ease.
WordPress has long established itself as the premier blogging software but thanks to a large repository of plugins and themes, you can easily deploy just about any manner of website with WordPress. More impressively still, you can have a functioning website configured and live in almost no time at all, even if all you have is a passing familiarity with web hosting.
WooCommerce is yet another extension of WordPress which allows you to setup and deploy a fully featured ecommerce platform. As it's developed to work with WordPress, you can easily deploy any of the thousands of WordPress plugins to customise the look and feel of your ecommerce platform, or address any other area such as marketing, sales, analytics, etc.
Even apart from that, there are a whole host of themes and plugins aimed exclusively at WooCommerce. Although WooCommerce itself is open-source and free, and there are no restrictions on how you use the software on your website, some of its themes and extensions, which provide additional useful functionality, are developed by third parties and offered at a premium. While free themes and plugins still rule the roost, there are plenty of themes that cost upwards of $30 each. You can similarly expect to shell out hundreds of dollars for some niche extensions.
We've compared these hosting providers across many factors, like their ease of integration with WooCommerce, uptime guarantee, user interface, and pricing models. We also looked at what types of businesses they'd be best for, the quality of the customer support, and the migration options, among other things.
What are the best WooCommerce hosting providers?
Why you can trust TechRadar We spend hours testing every product or service we review, so you can be sure you're buying the best. Find out more about how we test.
Hosting providers offer a variety of services that help you get your business online. While the conventional approach is to register a domain name, and buy a hosting plan, there are many hosting providers which offer WooCommerce hosting.
If you've already decided on WooCommerce as the software to drive your ecommerce platform, opting for a specialised hosting plan is the only sensible decision. This is because in addition to troubleshooting and help, these hosting providers also provide various additional services so that you can devote all your energies towards growing your business.
At a minimum, the hosting providers will offer a domain name, storage space, perform backups, SSL certificates, and more. The exact range of offerings will depend on the plan you opt for, and your ideal plan will depend on various factors such as the total number of monthly visitors, the number of products on offer, etc.
We've also reviewed the best payment gateways, the best cloud hosting providers, and the best WordPress ecommerce plugins.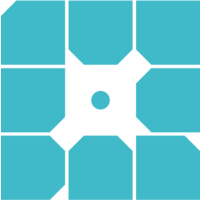 WP Engine WooCommerce hosting: 4 months free
When it comes to WordPress, WP Engine is the #1 recommended Platform for hosting WooCommerce sites, providing everything needed for a true managed solution, including 1-click store creation, product search to drive sales, and live cart functionality, all without compromising on security and speed. Currently offering 4 months free for TechRadar readers.
The best WooCommerce hosting providers of 2023 in full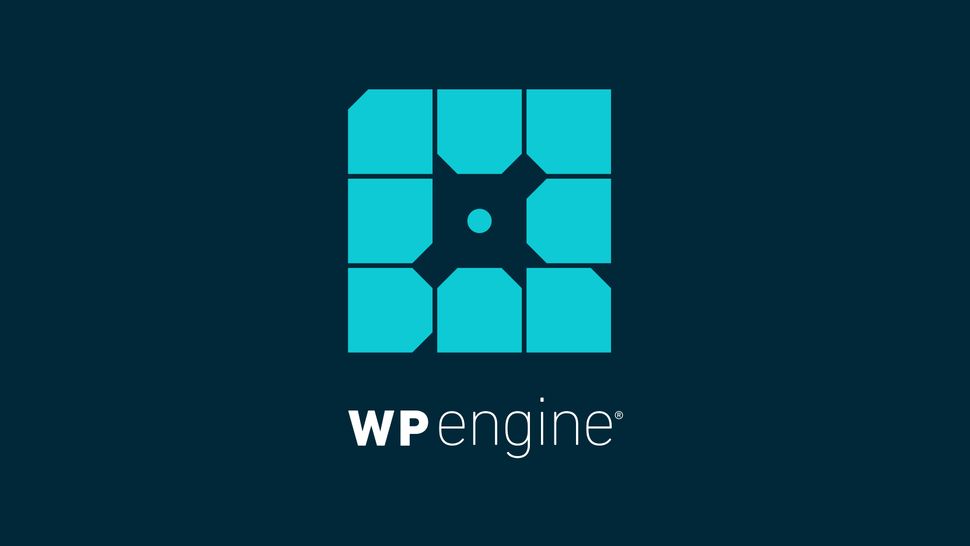 The best WooCommerce hosting provider that's aimed at large stores and recommended by WordPress
Reasons to buy
+
Speed
+
Security
+
Customer service
+
Daily backups
+
Automatic update of WordPress plugins
Reasons to avoid
-
Doesn't sell domains or provide email
-
Starter plans are meaningless for established stores
WP Engine is a versatile and feature-packed platform with plans for every type of web store, from simple small business projects to huge sites with hundreds of thousands of visitors a month.
Getting started is easy, thanks to professional store templates and one-click site creation. You can add as many products as you like to your catalog, even on the cheapest plan (no annoying limits with WooCommerce), and Stripe integration allows you to take payments right away.
Performance is vital with any web store (even a few seconds delay can see potential customers head off elsewhere), but WP Engine tackles this head-on with effective page caching, Instant Store Search (which apparently is 10x faster than the competition), and a global CDN which ensures every visitor is served content from a server close to them.
Prices start from $24 a month for the Startup plan, which supports a single store and an estimated 25,000 visits a month. Support is via live chart.
The $50 a month Professional plan supports up to three stores, adds the Instant Search feature, and throws in phone support.
Higher plans are mostly about adding more resources to support additional visits. The Scale plan, for instance, can handle up to 30 stores and around 400,000 visits a month. If you need more, WP Engine can also offer customized solutions; just tell the company what you need, and it'll give you a quote.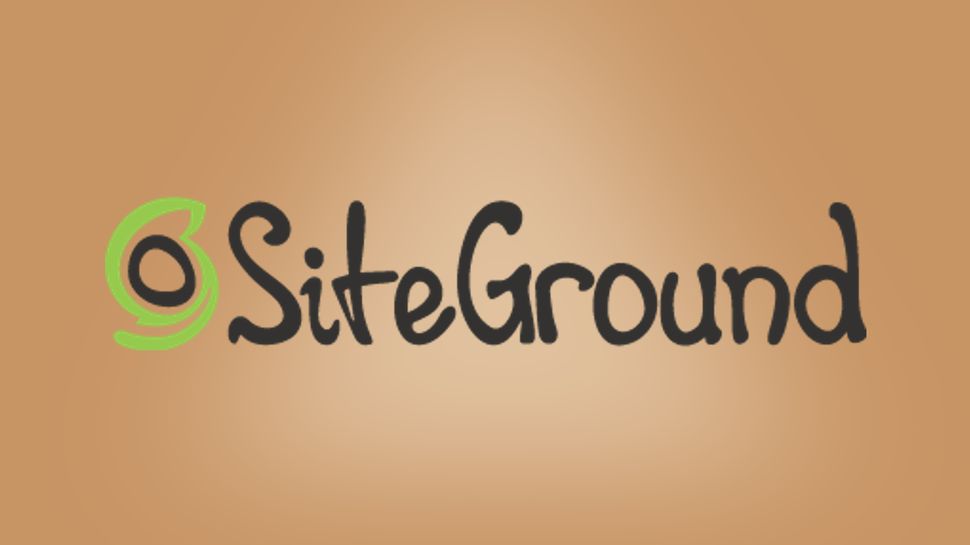 An excellent WooCommerce hosting provider to get started with
Reasons to buy
+
Automatic WordPress updates
+
Free daily backups
+
99.99% uptime guarantee
+
Custom AI anti-bot system
Reasons to avoid
-
Limited storage space
-
Control panel isn't sleek
SiteGround's $2.99 StartUp plan is cheap, but relatively basic: you're limited to a single website and 10GB storage, with the company estimating it'll handle around 10,000 monthly visits.
If you've a busy web store, or you think you might outgrow those limits, the $4.99 a month GrowBig plan doubles storage to 20GB, with SiteGround suggesting it can support around 25,000 monthly visits.
The top-of-the-range GoGeek plan ramps up the hosting power, and could support 400,000 monthly visits, SiteGround explains. We think that's a little optimistic, but it's still great value at $7.99 a month in the first year. (Though beware, it leaps to $24.99 on renewal.)
For each plan, SiteGround offers a host of freebies. For instance, in addition to installing WordPress and the WooCommerce plugin, the Storefront theme is offered out of the box. Security is another strong suit, with its own AI designed to safeguard your online platform from attacks. SSL certificates, email, etc. are also offered for free with each plan.
With the low barrier of entry, coupled with the myriad free offerings, SiteGround has positioned itself for new and small businesses looking to build an online platform with WooCommerce.
In addition to providing a robust service, SiteGround also boasts of 24/7 customer support, which can be over phone or live chat and you can even opt for ticket-based email support. While the response time is near instantaneous in the case of phone and live chat, for emails, the hosting provider strives to respond within 10 minutes.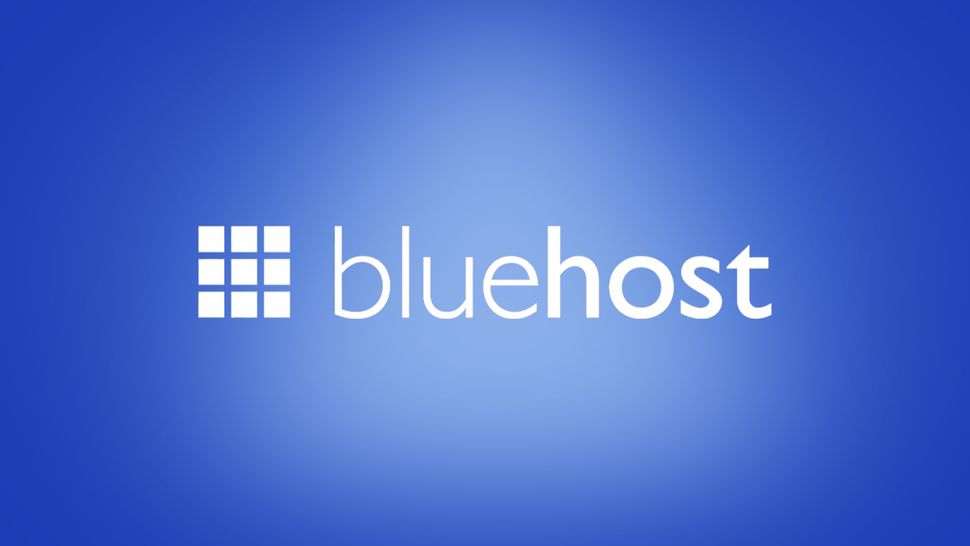 The best WooCommerce hosting provider for beginners
Reasons to buy
+
Free domain name
+
No hidden fees
+
Custom cPanel makes managing easy
Reasons to avoid
-
No email based support
-
No free site migration
-
High renewal rates
Another hosting provider which offers affordable WooCommerce hosting is Bluehost. The two plans on offer, Standard and Premium can also be availed for as little as $12.95/month and $24.95/month if you opt for a 36 month plan. Also available are plans for 1 or 12 months, but the costs go up with the decreasing term period.
In addition to all the common features such as the ability to set up a blog and e-commerce store, 24/7 support, Storefront theme, etc., Bluehost also offers website traffic analytics. This provides real time data on performance of your store, with reports on site traffic, trends and orders. You can also add Office 365 to your Bluehost plan. A 30-day trial is available with both Standard and Premium plans. Should you require assistance or hand holding, Bluehost offers support over phone or live chat.
For any website, safety and backup are paramount. This is an area where the Premium plan is far better placed than the Standard option because the latter only includes free backup for the first year. Bluehost offers various CodeGuard plans, ranging from $32.95 to $239.95 annually. These plans allow monitoring your data for changes, and reverting the website to a previously stored state with a single click. The cheapest plan however only provides 1 GB of storage space, making it meaningless for established stores, or data-rich websites.
But this isn't a major concern for new store owners, who also benefit from Bluehost's collection of tutorials. In addition to creating or setting your store, the tutorials span a range of topics including proper configuration and optimum usage of tools such as SEO, email marketing, etc. to ensure maximum reach for your online store.
The best WooCommerce hosting provider that's reliable and fast with a focus on performance
Reasons to buy
+
SSD drives
+
Choose server location
+
30 day money-back guarantee
+
Free site migration
+
99.9% uptime commitment
Reasons to avoid
-
Low RAM
-
Startup Plan lacks necessary features
-
Automatic WordPress updates only in Turbo plans
A2 Hosting doesn't offer WooCommerce out of the box. Instead, it's WordPress hosting plans include 1-click installs of various apps and services including WooCommerce. Although the process is straightforward and easy enough, you'll have to set up the theme and other aspects of the WooCommerce installation yourself.
The cheapest plan includes 100 GB SSD storage, while the other plans boast of unlimited NVMe storage. Couple this with free migration of your existing site, and A2 Hosting makes sense for established businesses looking to switch hosting providers in search of optimum performance.
With 24/7 support over email, chat and phone, A2 Hosting has a sharp focus on providing the best user experience to its customers. As the focus is on speed and performance, A2Hosting also lets you choose the server location. You can choose the server closest to you on the order form itself, and the options are Michigan and Arizona in the USA, Amsterdam in Europe and Singapore in Asia.
The ability to handle traffic spikes is a key factor in deciding the hosting provider. You can get peace of mind with the Turbo plans, which also include Litespeed Web Server. The result is a site far faster than those powered by Apache or Nginx.
Each plan also includes various security features such as reinforced DDoS protection, two-factor authentication, virus scanning, server hardening, dual firewall, bruteforce defence, etc. But the one area where the hosting provider lags is physical RAM and CPU cores, offering only 2 cores and 4 GB RAM in the costliest plan, while the cheapest plan only includes 700 MB RAM and a single core.
The best WooCommerce hosting provider for enterprise-grade hosting
Reasons to buy
+
Offers visual regression testing
+
Free website migration
+
14-days of free trial and gives a 30-days money-back guarantee
+
Daily backups
Reasons to avoid
-
No free domain
-
More expensive than some of the other WooCommerce hosting providers
Nexcess is a hosting platform that offers managed solutions for WordPress, Magento, and WooCommerce. A subsidiary of Liquid Web, Nexcess is a particularly good choice if you're looking for a fully managed WooCommerce hosting service.
The Nexcess Cloud infrastructure automatically keeps your WooCommerce store updated, taking care of the core and plugin updates. Staging environment, 30-day backups, unlimited email accounts, and 30-day money back guarantee is included in every plan.
We tested Nexcess' starter plan that costs $13.30 per month and comes with 30 GB storage, and allows up to 500 orders per-hour. All the plans come with premium WordPress plugins and we found the WooCommerce hosting service to be secure.
Nexcess has five other WooCommerce hosting plans on offer that range from $55.30 per month for its Creator plan, to $699.30 per month for its Enterprise plan. There's a plan for almost every type of ecommerce store.
Overall, we found Nexcess delivers on fast-loading speed and generally aids the good performance of an online store. What's even more impressive is Nexcess' auto-scaling feature that allows your website to handle more concurrent users when required. This is useful because with the more demand you have on your site, you won't need to worry about bandwidth and storage when there's a spike in traffic on your online store.
Nexcess also runs a nightly test of important features, using WooCommerce test products and Stripe test mode. In as little as one minute, its WooCommerce Automated Testing capability identifies critical problems affecting your carts, payment methods, and login credentials, which is yet another reason why we would recommend Nexcess for your WooCommerce hosting needs.
---
Best WooCommerce hosting FAQs
How to choose the best WooCommerce hosting providers for yourself?
When selecting the best WooCommerce hosting providers for yourself, consider how easy it is to integrate WooCommerce with the hosting provider, how much storage the provider offers, whether there are daily backups, and the uptime guarantee.
If your website receives a lot of traffic, a high uptime guarantee is essential, but it may not be as crucial if you're a new website with not much traffic. You'll want to assess the pricing plans too — if you're launching a website for the first time, it may be better to opt for a budget plan. But if you're an established player looking to migrate to a new hosting provider, then your options will be different.
You'll also want to ensure the user interface is simple enough for you and that the customer support is excellent.
How we test the best WooCommerce hosting providers
To test the best WooCommerce hosting providers, we looked at various aspects, starting with how easily WooCommerce could be integrated with the hosting providers. We then considered aspects like the uptime guarantee, the daily backups (and whether they were free), the storage, and the user interface.
We assessed how easy the providers were to get started with, their security features, migration options, and the quality of their customer service. We also evaluated their pricing plans and judged what size businesses they'd be best suited for.
Why use WooCommerce?
You can use WooCommerce to create beautiful and enticing store fronts for your online enterprise. There's a large selection of themes that you can use, spread across different industries. It's also quite easy and straightforward to customise a WooCommerce theme so that you can create a memorable and unique look for your e-commerce platform.
It also boasts of all the features you would expect from a store, such as support for physical or digital products, and you can add more features such as memberships, subscriptions, dynamic pricing, etc. using extensions. If you do decide to offer memberships, you will also be able to create specialised content or a membership area for your online store.
Safe and secure payments is a major concern for users as well as businesses. WooCommerce supports PayPal and Stripe out of the box, and you can also deploy add-ons to accept payments through various other payment gateways such as cards, bank transfers, mobile wallets, etc. Depending on your location and requirements, you'll also be able to offer support for payment through some regional payment gateways, again thanks to the many different add-ons on offer.
Cart abandonment is one of the worst problems for every online store owner. This occurs when customers add products to the cart but abandon the site before completing checkout. Online stores lose out more than 60 percent of sales due to cart abandonment. That's nearly two-thirds of your sales just washing away. One of the most effective ways to decrease your shopping cart abandonment rate is with an email recovery campaign. You'll find cart abandonment plugins, some available for free, that you can use with WooCommerce to address this major concern.
What makes WooCommerce different?
A store is only as good as the products it offers. In addition to offering the choice of physical or digital products, WooCommerce also supports adding options such as size, colours, regular/sale price, etc. to each product. Depending on how you wish to configure the appearance, you can also configure your WooCommerce store to display a list of similar products to visitors.
Even better, there's no limit on the number of products and options you can offer on your WooCommerce store. The only limitation is your hosting provider, which needs to be able to handle the daily traffic and process the influx of orders.
Are you a pro? Subscribe to our newsletter
Sign up to the TechRadar Pro newsletter to get all the top news, opinion, features and guidance your business needs to succeed!
Shashank Sharma is a trial lawyer in Delhi, India. Long before his foray into the world of litigation, he started his career by writing about Linux and open source software. Over the years, Shashank has also written various articles and reviews for TechRadar Pro, covering web hosting providers and website builder tools.