Best WordPress plugins of 2023
The best WordPress plugins to make your website perform better
VERDICT
REASONS TO BUY
REASONS TO AVOID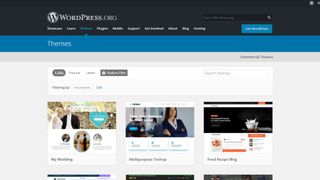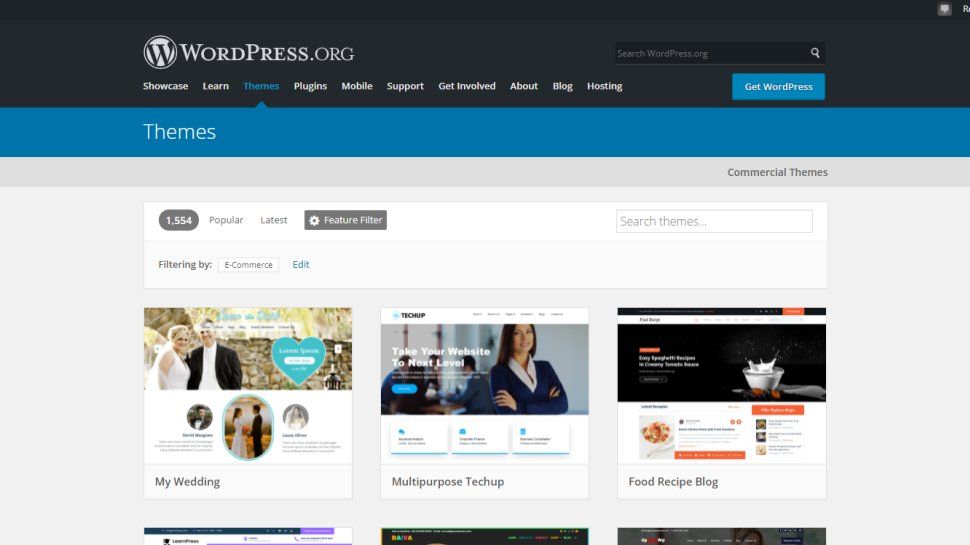 (Image credit: WordPress)
The way we use the web has changed over the past few years, and there are two key drivers behind this. Firstly, and maybe most evidently, the pandemic has shifted many businesses to the web where they have had to adapt quickly and cater to a growing audience. Secondly, with the web as a concept evolving continuously, we are seeing users being put more in control of their own data. For a website builder service, there are few better than WordPress.
An incredible web hosting service, it's able to deliver virtually anything you're likely to need from an online space. Largely a blank canvas, what makes WordPress so powerful is its support for countless types of plugins, but knowing how to navigate this potentially unchartered territory can be daunting. Among the benefits to installing plugins are behind-the-scenes updates to improve reliability, stability, and performance; protection against threats; data collection for analytical purposes; and even e-commerce spaces to help you scale up your own business.
We've tested and picked some of the most commonly used plugin categories and highlighted some of the features of our favorite plugin from each, having tried and tested it ourselves. Keeping in mind that everybody's case will be slightly different, we've also highlighted one or two alternatives that are no less powerful nor impressive.
The best WordPress plugins of 2023 in full
Why you can trust TechRadar We spend hours testing every product or service we review, so you can be sure you're buying the best. Find out more about how we test.
Survey
Best for affordable plans
Reasons to buy
+
Free
+
Customizable
+
Fully exportable
+
Affordable paid plans
Creating a survey can be a priceless tool for any company, whether it's usage insight or product interest you're seeking to quantify. For that reason, it's an incredibly saturated market and it can be hard to cut through the noise to find the right solution.
Rounding up our favourite survey plugins, in at number one is Crowdsignal. It's arguably one of the most customizable tools of its kind, whether that's the various free question types including multiple choice, text fields, and Likert scales, or paid branding options to help maintain your company's identity.
Free plans offer unlimited questions, but will only collect the first 2,500 response. For many businesses, this will be enough, but opt for the Premium plan and the limit is banished. Business plans cater for branding and custom domains, while Team plans add access for up to three people.
Also worth mentioning
OpinionStage is a great alternative for small businesses owing to its limit of 250 poll views (not responses), however we value its extensive library of free templates to help get you started if this is your first time. If ultra-low cost is important to you, Modal Survey's cheap one-off licence fee will cover you for life, but that comes at the cost of a service that's a little more basic.
Social media
2. Sassy Social Share
Best plugin for social sharing
Reasons to buy
+
Free
+
Highly customizable
+
Large numbers of social media options
Reasons to avoid
-
Admin interface is a little garish
-
Limited tracking options
With the best will in the world, you're going to have a hard time ignoring social media. And that's if you're a customer; if you're a business owner, networking sites can be your best friends. From the well-known to the more obscure, Sassy Social Share has support for around 100 bookmarking and sharing services.
Once a social bar has been set up with your preferred networks, you can pick how or where you want it displayed including access to vector icons. The list goes on, though, with support for URL shortening, official buttons (like Facebook Like), and specialized mobile and AMP support.
In stark contrast to some other high-achieving plugins, SSS is totally free and the team behind its creation promise to work around the clock offering their support.
Also worth mentioning
For something a little more easy to use for the inexperienced, we like Grow Social Pro's neat design. It does cost, but you get more advanced features like Google Analytics integration. Social Snap and Social Warfare are also worth considering for their dynamic pricing that matches the number of sites you wish to install their respective plugins on.
SEO
3. Yoast
Best WordPress plugin for SEO
Reasons to buy
+
Meta editing
+
Implement schema
+
Linking suggestions
Reasons to avoid
-
Premium version a little pricey
-
Only one keyword per page on free version
Whether you're using your WordPress account as a content management system (CMS) to document and publish things, or you're using it to push a local business or grow an independent shop, ranking for SEO will be top priority.
Yoast is probably the most popular and established SEO plugin for WordPress and helps creators to distinguish post titles, page titles, and headings, so that a maximum number of keywords can be hit.
Handily, it's available in a free format, though the paid version may be more beneficial to some companies with extended support for the likes of news and video, as well as suggestions for things like building internal linking and redirecting URLs to help avoid the negative impact of 404 errors.
Also worth mentioning
As its name suggests, All-in-One SEO Pack promises to deliver everything under one roof, including an automatically generated site content map. Set out to be easy for beginners, its capabilities can also be API-extended for more advanced users. If you're a small business and cost is the most important factor, we've rated Rank Math highly for its free service that even has a built-in importer to take data from paid services like Yoast, but there are question marks above its profitability and whether it can sustain its free business model.
Security
4. Sucuri Security
Best for all around protection
Reasons to buy
+
Full featured
+
Wide range of options
Reasons to avoid
-
Most expensive option
-
Ticket support can be slow
Ideal for all-round protection, Sucuri eliminates the need to install multiple similar plugins, however it does look to be a little expensive compared to other rivals. Expect things like firewalls, monitoring, and detection, as well as protection against SEO spamming among other things.
We rate it because it can handle other types of tasks, too, like performance improvements and optimization, helping it to represent better value for money if you're looking for these other types of tools.
Pricing is per site, and is split into three tiers each adding additional protection and more frequent scans. There's also a sales team that may be able to build a multi-site package.
Also worth mentioning
On the other end of the scale, BulletProof Security will appeal to users who may be less affected by attacks but still value peace of mind. It offers a free protection plan, and a paid Pro plan which can be installed on multiple sites.
Membership
5. MemberMouse
Best for managing subscriptions
Reasons to buy
+
No coding required
+
Huge number of features
+
Highly customizable
Have a passion that you're keen to monetize, but not sure where to start and have technical know-how? Considering a strong-performing membership plugin like MemberMouse allows you to administer certain settings like content protection, time-release content, and even membership management including refunds and/or overdue payments.
What we like about it is that it has something to cater to everybody: it's easy to use and requires no coding skill or IT degree to operate, but it's packed full of features and is highly customizable.
Installation and setup is simple, and there are three plans to pick from with tonnes of integrations forming part of the cheapest. Our only concern is that unlimited members are only available to top-tier Premium subscribers, and this is where things start to get very pricey.
Also worth mentioning
MemberPress follows the same principles in terms of ease of use, even catering for membership upgrades and downgrades without the need for your input. Like MemberMouse, and distinctly unlike many other WordPress plugins, it can get costly. It does offer you potentially unlimited revenue, though.
Landing Page
6. Divi
Best WordPress plugin for landing pages
Reasons to buy
+
Good value
+
Ready-to-use templates
+
Design straight to page
+
Bonus themes
If you're transitioning from a casual blogger or creator to a more professional site, you'll likely want to consider making your landing page more welcoming. This can be a really time-consuming and challenging job, unless you're prepared to install a plugin.
We like Divi because you can see the changes visually in real-time, which makes it easier to use than Wordpress's native and somewhat limited approach. There are also hundreds of templates to choose from if you want to hop right in.
Pricing is reasonable, and like so many other plugins, there is an option to sign up for a lifetime membership which will work out cheaper in the long run - a welcome breath of fresh air in a world of subscriptions.
Also worth mentioning
Instapage is another tool worth considering if you like something that's easy to use: it uses formatted blocks that can be dragged around and altered at your free will. You pay for this, though, so it's not as cheap as others like Brizy which is packed with templates and benefits from a real-time editor view.
Gallery
7. FooGallery
Best developer-friendly WordPress plugin
Reasons to buy
+
Nice templates
+
Powerful features
+
User-defined display
Reasons to avoid
-
No option for social media sharing
In its free form, we think FooGallery is a well-rounded package that leaves users wanting little more. As well as the basics, it gets SEO optimization, so-called lazy loading to help with page loading times, and even support for custom CSS.
Expect things like video galleries (linked to YouTube and Vimeo accounts), customer-facing front-end filters, and templates from paid versions, which can be bought monthly, annually, or with a one-time lifelong fee.
Also worth mentioning
If you don't like the idea of having to pay more to unlock more features, Gmedia Gallery should keep you happy. You pay a reasonably priced one-time fee for lifelong access to the plugin, which can be installed on one site, though pricing drops significantly on a per-unit basis if you're looking to apply the plugin on other sites too.
Forum
Best WordPress forum plugin
Reasons to buy
+
Free
+
Open source
+
Hundreds of add-ons
Reasons to avoid
-
Additional plugins needed to create more complex forums
Standing out among the crowd is bbPress for its extensive customizability. This is made possible because it's an open-source project that's run by a community of enthusiasts. That said, because there's no centralized company behind it as such, it does lack an element of finesse.
It's a funny one, because the primary plugin can be supplemented by other plugins or add-ons, which enable different aspects of the interface like file attachments, avatar usage, and even moderation. In fact, there are more than 200 of these add-ons available.
With a bit of experience, you'll be able to put together a fantastic forum that's free of charge, but it's not so much one for the faint hearted.
Also worth mentioning
If you prefer something a little less involved, WP Discussion Board might appeal with its friendlier WYSIWYG interface. You'll have to pay for anything more than the most basic plan, though.
Forms
9. ARForms
Secure WordPress plugin to backup your site information
Reasons to avoid
-
No option to migrate to a new domain
If it's a quick form you're after, choosing from 40 templates and 30 question types should enable you to collect the right type of data from the right sort of audience. There are even elements of interactivity like mapping integration, support for videos, and extended customizability with CSS.
One of our favorite features includes the use of conditional logic, which alters the look of the form based on the visitor's interaction: it can show and hide fields based on previous responses and so on.
Pricing is very affordable and it's a one-off payment so there's no need to concern yourself over recurring costs. There's also a more basic free version, depending on your needs.
Also worth mentioning
Fluent Forms promises a similar amount of templates and question types, and is just as easy to use. It may appeal to a different base of users with integrations to things like MailChimp, but expect to pay a premium. Then, there's Formidable Forms, which is meant to place an emphasis on user experience, including multi-page forms with progress bars and mobile screen optimization.
ecommerce
10. Ecwid Ecommerce Shopping Cart
Best shopping cart WordPress plugin
Reasons to buy
+
Gutenberg-friendly
+
Real-time shipping integrations
+
Easy to use
Whether you're selling your services or manufacturing or reselling items, you'll need a reliable store, and it's easy to think of the best ecommerce platforms, but these can be expensive and may not cater to the other parts of your business, especially if sales aren't at the forefront of what you do.
Because it exists beyond a WordPress plugin, you can use it to sell elsewhere (like Facebook and Instagram), which is really handy in the day and age that multiple channels equal multiple revenue streams.
Paid plans allow you to sell 100 physical SKUs and digital files up to 25GB, however there is a free plan that allows for up to 10 physical items too, if you're just starting out. If you pay more, you can lift the limit and even get your own iOS and Android shopping apps.
Also worth mentioning
With so much versatility, it's hard not to recommend Ecwid, but there are some people that won't be so well catered for by its services. Easy Digital Downloads is one such example, which specializes in digital assets. If you like the sound of Ecwid but it just doesn't hit the right boxes, Shopify is available as a WordPress plugin as well as an extensive service in its own right: it's great for beginners and should be able to handle almost everything on your behalf.
Directory
11. Business Directory Plugin
Best all-round directory plugin
Reasons to avoid
-
Google Maps not available on free plan
-
Stripe integration only available on pricey Elite plan
Easy to set up and highly customizable, what we like about Business Directory Plugin is that it doesn't limit itself to just a directory. If you're already considering Yoast as an SEO plugin (above), this may give you a little more reason to go for it: integration between the two should mean that you nail SEO without having to know too much.
This plugin offers you full image support, is easily scalable, is able to be monetized and can even process recurring payments, but like most things these days, comes at a cost, and the next one up the chain offers more than the one beneath it.
Also worth mentioning
If you're looking for something a bit more affordable, Connections Business Directory may hit the spot. In its most basic form, it's free. The developers instead make their money with add-ons, including CSV import and a form so that visitors can submit their details to your directory.
Contact forms
12. Everest Forms
Best mobile-friendly plugin
Reasons to buy
+
Mobile-friendly
+
Versatile
+
Has a free version
There has never been a more important time to be on top of your communications channels, with customers around the world expecting quicker-than-ever response times and personalized connections.
Everest Forms promises to deliver mobile-friendly forms that are super easy to build with drag-and-drop fields. Because, in essence, it's just a regular form, you can use the plugin to build any number of forms including collecting payment for donations via PayPal, which makes it incredibly versatile.
There's a free version of four paid plans, each available to renew annually or buy for lifetime access, and while they're not especially cheap, there are often promotions running on the site.
Also worth mentioning
If you're looking for something a little more basic, Kali Forms offers the same type of features while catering to beginners. Pricing is cheaper, but plans can be more limited.
Cache
13. WP Super Cache
Best plugin for site speed
Reasons to buy
+
Free and open-source
+
Multiple caching techniques
+
Highly configurable
Not necessarily something you'd first consider when thinking about installing plugins for your WordPress site, a cache aims to deliver a static version of your site to help it load quicker and reduce bottlenecks. Otherwise, WordPress will dynamically reference a growing database each time it loads your site, leading to unhappy users.
Unlike other plugins, there's little to differentiate cache tools as they all serve the same purpose. As WP Super Cache is free, it's one that we recommend installing and leaving to its own devices most of the time, because it will only benefit your visitors.
Also worth mentioning
We love to hear about open-source projects and think their contribution can be extremely valuable. In the case of Hyper Cache, an open-source plugin that's free-of-charge, users can expect regular updates filled with industry knowledge, even if they don't have any! Cacher Enabler is another simple but powerful free offering, this time from top CDN provider KeyCDN.
Backup
14. BackupBuddy
Reasons to buy
+
Private, ticketed email support
+
Plugin updates
+
30-day money-back guarantee
Reasons to avoid
-
No free option available
-
No one-time purchase options
You've spent all this time creating new content, setting up your site as you want it, and even uploading media or products to sell, so the worst thing you would need right now is an attack whereby you were to lose everything.
A backup plugin is vital to make sure that this doesn't happen, and BackupBuddy claims to have half a million sites covered already. Backup locations can vary, and include the service's own small 1GB pot of storage, a copy that can be emailed to you, or automatic syncing with cloud drives like Amazon S3, Rackspace, and Dropbox.
The only downside is the pricing strategy: there are no free options available, and it requires an ongoing subscription (there are no one-time purchase options).
Also worth mentioning
Technically speaking, BlogVault isn't a plugin so it won't count against your account. You'll have to use its own storage space, but you'll be able to control various aspects to your backups including malware protection for a similar price to BackupBuddy. We also like WP Time Capsule for its incremental restore and staging feature: it, too, has support for sites like Dropbox and Google Drive, and it's a bit cheaper than the others.
Analytics
15. Analytify
Best plugin for website analytics
Reasons to buy
+
1-Click setup
+
User friendly
+
Page level analytics
+
Reasonably priced
The world of analytics can be incredibly daunting. What, at first, sounds like an easy task of collecting statistics like page visits can quickly spiral out of control as you compare your site to others, and that's not to mention understanding terminology like visits and sessions. Analytify deals with this by presenting clear results straight into the WordPress dashboard.
It's reasonably priced and works with the giant that is Google Analytics, but don't expect it all. You'll have to make do without file tracking, which in many cases may not be incredibly important.
Also worth mentioning
If you're prepared to part with some more cash, consider ExactMetrics. It, too, presents useful data straight into your WordPress dashboard, and helps you to break down posts, pages, and even e-commerce data.
For something a little bit different, why not explore 10Web's range of products, which includes Google Analytics. For the price - which requires either an annual or six-monthly commitment - you get 15 WordPress plugins and 30 plugin extensions, which include things like Form Maker, Event Calendar, Social Feed, YouTube… sound familiar? That's because you may be able to tick off a couple of plugin categories with a single subscription.
Booking
16. Bookly
Best WordPress plugin for appointment booking
Reasons to buy
+
One-time payment
+
Six-month support included
+
Pro plan adds access for an unlimited number of staff
Take a look at Bookly's page on the WordPress plugin market and you'll see a detailed description filled with illustrative pictures and videos - it's clear that its developers are keen to portray the reliability and professionalism that are characteristics of the plugin itself. It's also keen to advertise its 4.5-star average rating from over 1,110 reviews, and more than 60,000 active installations, so we're not alone in recognizing its appeal.
The plugin allows customers to schedule and book appointments on a number of devices with a responsive design, and then get SMS and email notifications about upcoming reservations. On the business's side, customization for form aspects, like buttons and headings, helps maintain brand identity.
The best part is that it's free, however this is a paid version on top of this. Bookly Pro adds access for an unlimited number of staff, online payment support (with several companies including PayPal and Stripe), Google Calendar integration, built-in analytics, and tonnes more. It's not necessarily expensive, either: the $89 fee covers you for lifetime updates, however you'll want to pay again for anything more than six months' support.
Also worth mentioning
We also rate Booknetic highly, for its especially attractive interface and design, and catalog of integrations including, like Bookly Pro, PayPal and Stripe for online payment processing. It's a bit cheaper, too, at $79.
LMS
17. Tutor LMS by Themeum
Best plugin for eLearning courses
Reasons to buy
+
Lots of features
+
Easy to use dashboard
+
Free version available
Tutor LMS is a feature-packed learning management system (LMS) that encourages educators of all levels to create their courses using its platform with an easy drag-and-drop builder that allows the teacher to be in control of the student's learning path (with a tool that it calls content drip).
It presents all the information in a clear, concise view, with dashboards for front-end and back-end users. The tutor dashboard, for example, shows a summary of key figures, including the number of students, courses, and any earnings. The company clearly has distance learning understood, because it also offers up a mobile-friendly learning environment.
The overall features list is frankly never-ending, and we think it may just be one of the best LMS solutions out there, beyond the four walls of WordPress. There is a caveat, though: the price. Yes, there is a free version, but you'll likely want to pay for one of the three higher tiers, which cost $199, $399, or $799 per year. They're also available as one-time purchases at $499, $899, or $1,899. While this sounds like a huge amount for a plugin, it's clear that Tutor LMS is way more than just that, and may be able to help you boost your earnings exponentially.
Also worth mentioning
Another one worth a mention is on the opposite end of the scale, and costs nothing. Masteriyo promises to be the most user-friendly LMS plugin for WordPress, but remember, more premium features are usually the reserve of paid products.
Pop-ups
18. OptinMonster
Best plugin for conversion optimization
Reasons to buy
+
Behaviour automation
+
Pre-built templates
+
Easy to use
We've all been there, browsing a website, when suddenly a pop-up stops us in our tracks. They get a lot of negative press, but they can be good for businesses looking to promote an idea or products, and can be beneficial to customers who may be able to unlock certain deals.
OptinMonster is one of the Internet's favourite pop-up plugins, and it's one of ours too, thanks in part to the large amount of input that WordPress admins can have over designing an attractive message. Then, there's behaviour automation to help you target the right people, and analytics to help you understand your pop-up's success.
This does come at a cost though, and some features are tied to certain membership tiers. The four subscription levels will cost you the equivalent of $9, $19, $29, or $49 per month when billed annually.
Also worth mentioning
If you're just dipping your toes in the water, or you're not willing to pay, then you'll likely want to look into Icegram Engage. It's free to use, promises to be widely compatible, and even offers human support. It's a good choice if you're starting out or want to explore other avenues on your own blog.
Translation
19. Prisna GWT – Google Website Translator
Best plugin for translations
Reasons to buy
+
Complete translations
+
Free
+
Translates your website into 100+ languages
+
Easy to set up
Prisna GWT is an open-source plugin which integrates with Google Translate to translate your website into 100+ languages.
It's all very configurable, giving you control over which languages you'd like to support, and how the translation button and menu are displayed, along with options to use it as a widget or shortcode.
Best of all, Prisna GWT doesn't slow your site down with yet more unnecessary junk. It doesn't require any external CSS or other files, and although it has plenty of settings, they're all stored in a single database record.
Also worth mentioning
Weglot is another great option, especially if you're exploring other avenues and platforms, with support for Shopify, Wii, Squarespace, and more. Free plans support one language and 2,000 words, and several other memberships cost between $15 and $699 per month for between 10,000 words and 5 million words (the latter with an allowance for 20 languages).
---
How to choose the best WordPress plugins for you?
Having a website is a hugely valuable tool in a digital era, however the web has progressed into a collaborative environment where it's possible to entwine different services. There's no place better to do this than WordPress, which supports countless types of plugins and add-ons.
Unlike choosing a WordPress theme (link), you won't be restricted to just the one plugin at any given point. In fact, the world is your oyster, so take a step back and think of every type of plugin you're likely to need. Or just continue to read our handy guide to the best WordPress plugins.
Sometimes, there isn't an awful lot that differentiates alternatives owing to the fact that they all serve the same purpose; a great example of this is a plugin that's designed for SEO. In this case, you may want to compare the fine print, and how cost effective each option is.
In other cases, there can be a huge array of options. Social media plugins are a perfect example: check each option's list of included functionalities and which social media networks are compatible. Check more broadly for other aspects, like whether the plugin provides any analytics data or if you'll need to consider setting up a separate service for that.
How we test the best WordPress plugins
There are many aspects to testing a WordPress plugin, with the most obvious being to install it on a demo WordPress site and try it out for ourselves, be it ease of install, simplicity of navigation, or clarity of the pricing structure.
Then, of course, is the arduous task of comparing the features and fine print of each plugin, but don't worry too much, because we've done that for you already. After this, it's time to check online reviews from genuine customers to see how the plugins hold up in real-world use cases.
By this point, we will (hopefully) have received a response back from the developers either by email or another messaging platform, which is designed to test how responsive the teams are and their readiness to help customers.
What is a WordPress plugin?
A WordPress plugin or extension is software that adds new functions to a website without changing the basic environment of the website software.
The changes brought about by plugins could be small or major. For example, certain plugins can convert your website into a full-fledged eCommerce store.