Best dedicated server hosting of 2023
Best
Contributions from
last updated
The best dedicated server hosting services are usually fast and reliable
VERDICT
REASONS TO BUY
REASONS TO AVOID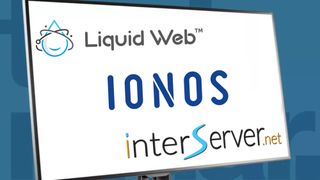 (Image credit: Future)
Why you can trust TechRadar
Our team of website hosting experts spend countless hours testing and re-testing web hosting services. This also includes scheduling regular demo calls with service providers to go through new product releases, as well as hosting our test websites on each web host.
We use various external tools such as Uptime.com and GTMetrix to test the speed and performance of our sites hosted on each web hosting service, and our rigorous testing process also includes comparing bandwidth, storage, security, ease of use, pricing, and customer support.
Mission-critical websites need fast and reliable hosting to perform well, so if you need a good server, it probably means that your website has grown to such heights and success it needs a more compatible server with resources to handle its load.
Dedicated server hosting features fast processors, enhanced security, bandwidth, and Gigabytes of storage space so your website always stays responsive and operational. You also control configuring the server by adding or removing software and installing updates. If you have issues hosting your website on a dedicated server, you can always contact support, which is available 24/7.
These are unlikely to be found on a cheap server, so you will spend good money on premium servers. To help you make a great decision, we have tested the best-dedicated server hosting providers in the current market and made a list comparing them on price, performance, customer feedback, reliability, and usability.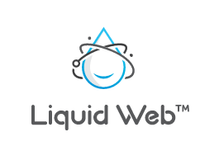 The best dedicated server hosting of 2023 in full:
Why you can trust TechRadar We spend hours testing every product or service we review, so you can be sure you're buying the best. Find out more about how we test.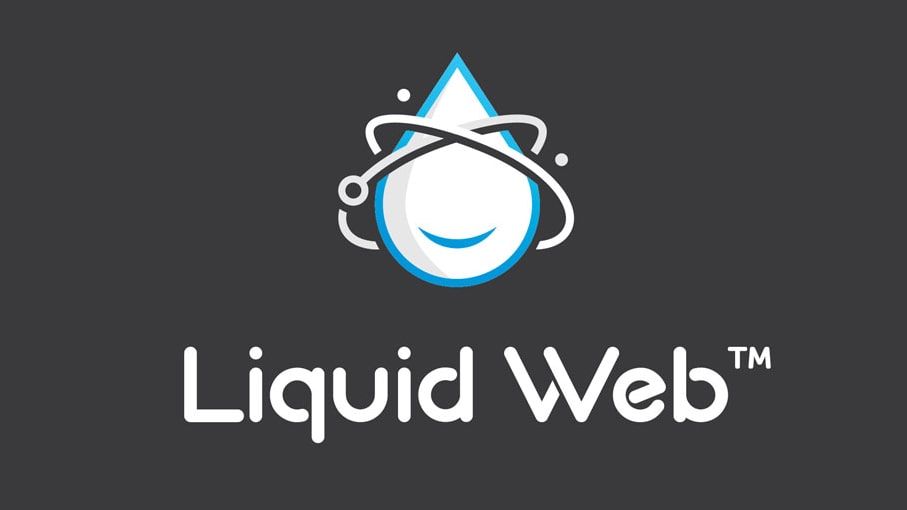 Best for medium-sized businesses that need more power
Specifications
Dedicated maximum RAM:
128GB
24/7 customer support:
Yes
Unlimited bandwidth :
Yes
Reasons to buy
+
Dedicated, VPS, reseller, and cloud packages are provided.
+
Powerful server specs
+
Great customer service
+
Free emails available on each plan
+
Incredible uptime guarantee
+
Pro VPS plans
Reasons to avoid
-
Costly plans
-
Scarce refund options
-
No free trial
-
Not for beginner users
-
No free email hosting
Buy if:
✔️ You're looking for an easy sign up process: Registration is pretty straightforward with Liquid Web.
✔️ You need speed: Liquid Web made the cut due to its lightning-fast server. It is closer to the industry average server speed of 456 ms in the US-west region and takes about 6.8 seconds to load a fully operational website.
✔️ You want quality security: Every user is provided with firewalls, SSL certificates, and VPN servers. 24/7 security monitors the data centers to reduce risk and theft.
Don't buy if:
❌ You're on a tight budget: Liquid Web's dedicated server hosting is not cheap.
❌ You want to try before you buy: There's no free trial available.
❌ You're new to the dedicated server hosting game: It's not the easiest for beginners.
Liquid Web is a popular provider of high-end business hosting products ranging from managed WordPress and WooComerce plans, to cloud VPS, dedicated servers and private clouds.
From our tests, Liquid Web is the best-performing dedicated server, but its price plans are a bit on the expensive side. We gave Liquid Web a rating of 4.0 due to the monthly cost of dedicated hosting, which starts at $199 a month and goes to $599 monthly with custom add-ons. Despite the pricing, Liquid Web meets comparison with its 5.0 rating in features. You can choose backup drives, single or dual processors, and server locations. It has large processing power, storage, and memory available on each plan.
Regarding ease of use, we found that Liquid Web emphasizes taking care of servers and simplifying the management process. They provide basic support and include automated tools in their packages. Hence, a rating of 4.7.
With a rating of 4.5, Liquid boosts of high performance, 100% uptime guarantee, root access, SSD storage, and Cloudflare CDN services. We did expect Liquid Web to have great security since they were not operating a shared hosting server, and they met up the expectations with a 5.0 rating. There are a few malfunctions in the cPanel, but they comply with the PCI-compliant, EU-US privacy shield framework, and Europe's recent general data protection regulation. We rated 4.7 for support as the support team is available 24/7 through chat on the website, phone calls, tickets, and help desk with a 59-second response guarantee.
More reasons why we picked it
- Uptime guarantee
Liquid Web has a bold uptime guarantee of 100% which means your website and other major routing devices will be available from the Internet 100% of the time.
- Reliability
Liquid Web offers geo-redundancy, disaster recovery support, and faster response times in the industry.
- Support
The response team is excellent, with 24/7/365 phone, text, and live chat support. Unlike other servers, Liquid Web promises a 59-second response time and actually lives up to it.
Customer feedback
Liquid Web has mixed reviews from users. Here are some thoughts from customers:
- The reviews for Liquid Web are mostly raving, with customers saying there is great technical support.
- Some customers complained about poor migration services when upgrading to another plan.
- Customers are quite happy with the server's performance.
- There is feedback on TrustPilot saying the server was prompt to respond to attacks.
- Some customers expressed fear about the scarce money-back guarantee options.
- A few customers admitted to being awry about the cost but later found that it was worth it.
Read our Liquid Web review
Swipe to scroll horizontally
| Parameters | Ratings |
| --- | --- |
| Pricing | 4.0 |
| Features | 5.0 |
| Ease of use | 4.7 |
| Performance | 4.5 |
| Security | 5.0 |
| Support | 4.7 |
| Average rating | 4.7 |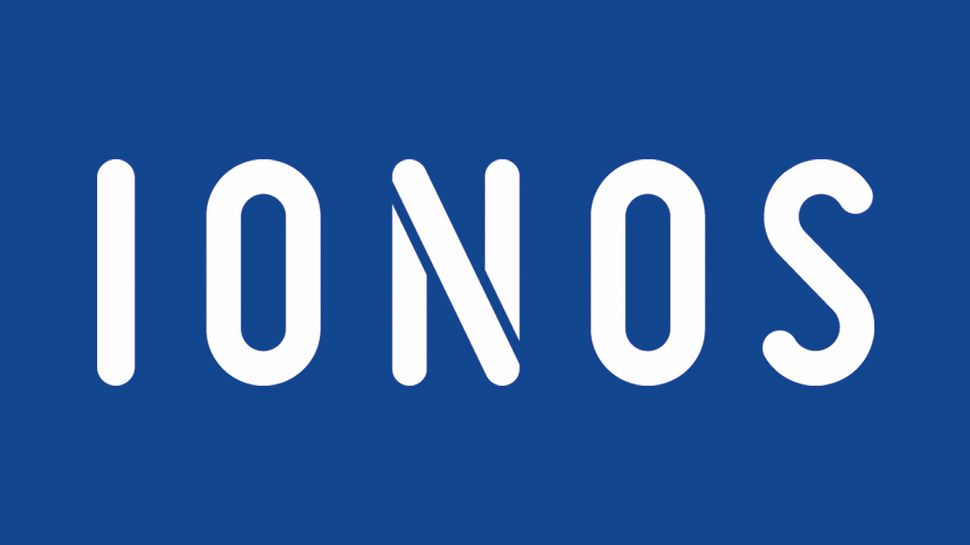 Best for WordPress developers, agencies, and designers
Specifications
Maximum cloud storage:
500GB
Unlimited WordPress storage:
Yes
Unlimited monthly data transfers:
Yes
Reasons to buy
+
IONOS dedicated hosting server provides a reliable uptime of 99.9%
+
Attractive and budget-friendly pricing
+
Secure and safe web hosting
+
Easy-to-navigate user interface
+
Unlimited storage and bandwidth available on plans
+
A free SSL certificate is provided
Reasons to avoid
-
Slow server response speed of 765 ms instead of the industry average of 456 ms.
-
Unreliable customer support
-
Account registration is limited to selected countries
-
Consistent upselling
-
Only free email is provided per plan
-
Free website migration is not provided
Buy if:
✔️ You want managed and self-managed dedicated hosting: IONOS allows users to choose between managed and self-managed dedicated hosting.
✔️ You want affordable pricing: Monthly prices are not the lowest compared to other competitors, but the price remains moderate and budget-friendly for users despite the recent increase.
✔️ You're after great features: You can access incredible features and upgrade to different packages as your hosting needs change and your business grows.
Don't buy if:
❌ You need a top-notch knowledgebase: IONOS' knowledgebase is good but not the best on the list.
❌ You want free website migration: IONOS doesn't include that feature.
❌ You'd like introductory discounts: IONOS offers a few but not many.
IONOS has a modest dedicated hosting plan compared to other dedicated servers. The lowest plan comes at $85 per month in the first year. It comes with web management tools and cloud services, and you can get more value when you upgrade to a different package.
However, IONOS gets a 4.0 rating because the renewal plans can become quite expensive after the first year. The IONOS site packages boast different functionalities for all business sizes. Features are rated 4.5 because IONOS offers website building and management, which is uncommon with other dedicated servers.
IONOS gets a 4.5 for ease of use because its custom admin panel is easy to navigate. With the deep knowledge base and steep learning curve, first-time users will have no issue navigating the platform. IONOS offers an uptime guarantee of 99.9%, SSD and HDD drives, and scalable servers, thus improving the performance of hosted sites. We've also given IONOS a 4.7 rating because it beat the 99.9% uptime guarantee by averaging 99.98%, and the features mentioned are accessible on both starter and pro plans.
Once you start a plan, IONOS provides strong security for all your hosting files, thus, a rating of 5.0. We gave IONOS a lower rating of 4.1 for support because while customer support is available 24/7/365, the knowledge base does not provide many answers to difficult questions, such as how to recover a lost website and you need to place a call or log in to an account to contact support.
More reasons why we picked it
- Smooth website functionality
The bandwidth has 1GB speed which means your website will operate smoothly. The processing power tops at 8 cores, which is a bit lower than competitors in the market.
- User-friendly
IONOS has built a simple and easy-to-navigate admin dashboard for new and experienced users to easily manipulate their plans and dedicated hosting settings.
- SSD and HDD servers
SSD servers which perform better than HDD servers come with 240GB storage, and 8GB RAM, while the HDD server has more storage capacity (1000GB with 12GB RAM). IONOS has different price ranges for each plan depending on the SSD or HDD server, with HDD being cheaper.
Customer Feedback
- IONOS has mixed reviews from users. Here are some thoughts from customers:
- Some negative reviews showed customers dissatisfied with their purchases due to website glitches, customer service, and credit cards.
- Some customers found their domain name unavailable after purchase.
- Customers complained about include being unable to access their accounts after purchase.
- Some customers disliked the deletion of domain and domain hosting without warning.
- Positive reviews praise the company's great pricing, responsive support, and platform stability and reliability.
Read our IONOS review
Swipe to scroll horizontally
| Parameters | Ratings |
| --- | --- |
| Pricing | 4.0 |
| Features | 4.5 |
| Ease of use | 4.5 |
| Performance | 4.7 |
| Security | 5.0 |
| Support | 4.1 |
| Average rating | 4.4 |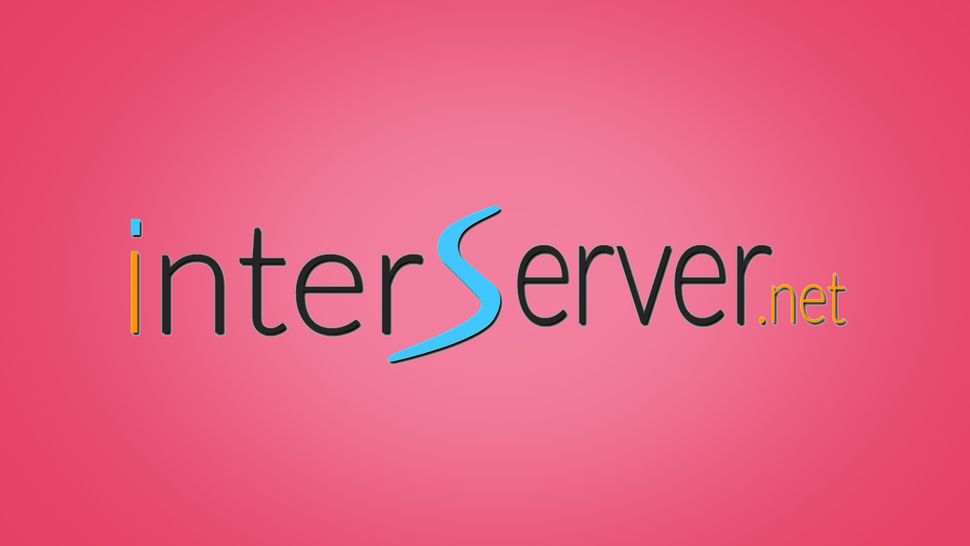 3. InterServer
Best for websites with growing traffic
Specifications
Sitepad website builder:
Yes
Reasons to buy
+
Large bandwidth with the lowest plan
+
Unlimited free emails
+
Affordable pricing
+
Free SSL certificate
+
99.9% Uptime guarantee
+
Generous processing power
Reasons to avoid
-
Unreliable support
-
No community forum for questions
-
Difficult to navigate the control dashboard
Buy if:
✔️ You need good storage and bandwidth: InterServer offers great storage and bandwidth on all plans, even the cheapest.
✔️ You want free add-ons: With dedicated hosting on InterServer, you get a free SSL certificate, business emails, and unlimited storage.
✔️ You need to work from a quality dashboard: The standard InterServer plan has a control panel that offers enough allowance to run a website.
Don't buy if:
❌ You need reliable support: InterServer isn't bad but responses are a little slow in our experience.
❌ You need a domain: InterServer doesn't offer a free domain like some of the other hosting services.
❌ You're a beginner: InterServer's dashboard isn't the easiest to navigate at times.
While InterServer is quite affordable, we think it fails at providing pricing options for shared hosting hence the 4.5 rating. We noticed the server's security features and add-ons but gave it a 4.0 rating because it does not provide a free domain name.
The control panel allows for automatic remote backups, but some users find it odd to navigate due to the outdated style of the admin dashboard on the server. That is why we rated it as 4.0 in ease of use.
With a response time of 3.5 seconds and an uptime guarantee of 99.9%, it got a great rating of 4.5 in performance. InterServer has an intershield protection layer that protects websites from DDoS hacks and data loss. This server has a great response time to queries, but it could take days to answer simple questions via chat.
More reasons why we picked it
- Security
When you subscribe to a plan, you get a free SSL certificate with Inter-insurance. This keeps your website is safe from potential compromises and hacking.
- Affordable prices
InterServer is one of the best affordable dedicated servers. The server keeps its prices low in favor of beginners who want to test its features.
- No setup fees
If you choose InterServer for dedicated hosting, there are no setup fees, and there are free migration services to move your site from one host to another without issues and added costs.
Customer feedback
InterServer has mixed reviews from users. Let us look at some feedback from customers:
- Customers think that InterServer is very affordable.
- Some customers said it was easy to transfer websites to InterServer.
- Some customers say that the server can let customized applications and websites run on unlimited resources.
- Customers say that InterServer is fast and thorough
- It was noted that it takes a short time to solve simple issues while in contact with support.
- There are negative reviews from users about the delay in purchase delivery and slow response time via chat.
Read our full InterServer review
Swipe to scroll horizontally
| Parameters | Ratings |
| --- | --- |
| Pricing | 4.5 |
| Features | 4.0 |
| Ease of use | 4.0 |
| Performance | 4.5 |
| Security | 5.0 |
| Support | 3.0 |
| Average rating | 4.0 |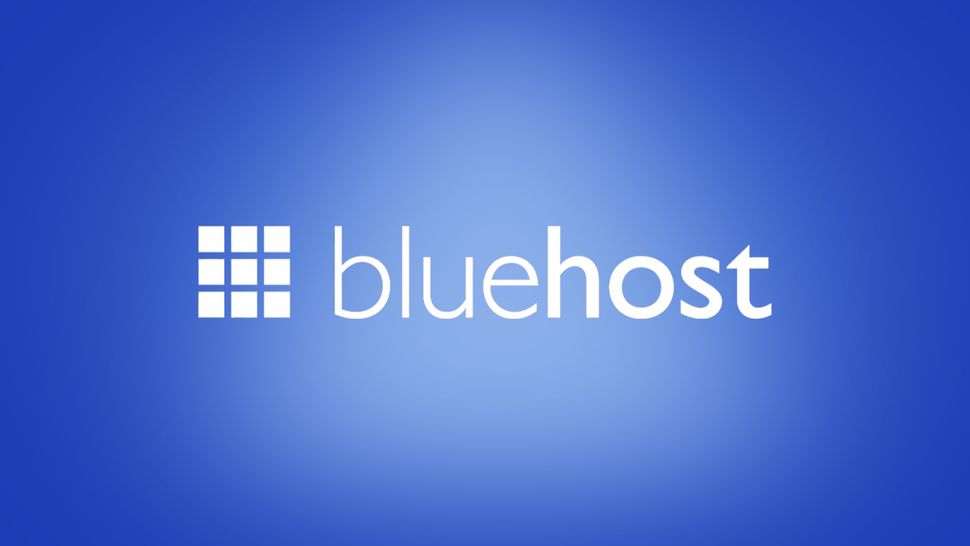 Best for ecommerce websites
Specifications
Unlimited disk space:
Yes
Reasons to buy
+
Free domain
+
Free site migration
+
Excellent performance
+
Great live chat and telephone customer support
+
Easy-to-use interface
+
99.9% uptime guarantee
+
30-day money back guarantee
Reasons to avoid
-
Three dedicated hosting plans are quite similar
-
No ticket support
-
High renewal rates
-
Limited data center
-
Small configuration option for VPS and dedicated ranges
Buy if:
✔️ You need a high performing server: With Bluehost, you can access high-performance servers on the Pro plan and higher at an affordable price.
✔️ You want an affordable package: The monthly plan of Bluehost is relatively low compared to other web hosts.
✔️ You want a free domain: Bluehost new users receive a free domain name for the first year, which is great for testing the server.
Don't buy if:
❌ You need ticket support: Bluehost doesn't offer that as an option.
❌ You don't want to pay more when it's time to renew: Bluehost's renewal price is significantly more.
❌ You want a wide range of data center server locations: Bluehost's is limited.
Bluehost offers a wide range of hosting services including dedicated server hosting that's divided into three plans. Although they are quite similar, all three plans come with features to host the busiest of sites.
These plans are fairly priced, and should provide decent performance for your high-powered, speed-critical web projects. It also includes essentials like domain name, SSL certificate, and resources for hosting business sites at a reasonable price, thus rating 4.5. Its dedicated server hosting comes with 24/7 assistance, the ability to add more VPS, or even shared hosting services to your account and manage it all in one place.
For advanced users, Bluehost's dedicated server hosting offering comes with optional full root access that gives you unrestricted access to perform custom installs and more. There's also the safety net of 30-day money back guarantee in case the service doesn't meet your needs.
The features included in each package and the large bandwidth caused our rating of 4.5. After testing, we gave Bluehost a rating of 5.0 in performance because most of the processes on the server are automated, and tools like integrations, staging, and a user-friendly website management area are made available. This server includes the security basics in each plan, but advanced security tools are paid, hence our rating of 4.0. BlueHost has proved stellar at support with no delays in live chat and 24/7 availability.
More reasons why we picked it
- Intuitive User-friendly interface
Bluehost's intuitive, user-friendly interface makes it easy for beginners to navigate through, launch and manage a website.
- Maximum security
All Bluehost hosting plans have a free SSL certificate, but the Basic plan comes with free malware scanning. Beyond that, Bluehost's security measures are a bit confusing because; very little about its security tools is included on its website or in the Bluehost Help Center.
- Customer service and support
Bluehost offers 24/7 customer support via phone and chat for all plan levels, which is unusual for many hosting providers. The company also hosts an extensive online resourceful center.
Customer feedback
- Some customers complain about the URL privacy protection fee, which is usually offered for free by Google.
- Some say Bluehost's fast services make website hosting easier.
- Some customers say the customer support team is very helpful
Read our Bluehost review
Swipe to scroll horizontally
| Parameters | Ratings |
| --- | --- |
| Pricing | 4.5 |
| Features | 4.5 |
| Ease of use | 5.0 |
| Performance | 4.5 |
| Security | 4.0 |
| Support | 5.0 |
| Average rating | 4.6 |
Best for building online stores
Reasons to buy
+
Many server speedup technologies
+
Speedy and helpful ticket support
+
30-day money back guarantee and 31-90-day prorated refunds available
+
Data centers in USA, Europe and Asia
+
Inexpensive introductory rate
+
Great uptime guarantee
+
Fast load times
+
Free site migration
+
Access to security features
Reasons to avoid
-
Increase in pricing after renewal
-
No access to free website builder
-
Only one website per plan
-
No free domain
-
No Windows hosting
-
Non-refundable fee for a domain name
Buy if:
✔️ You want a simple interface: A2 Hosting gives much attention to letting their users have a better experience by making everything intuitive and convenient to manage.
✔️ You need something fast: A2 Hosting's shared hosting plans come with NVMe SSD Storage which reduces the average load time of websites hosted on the server to 567ms.
✔️ You're looking for an all-rounder: A2 Hosting has almost everything you would expect from a top dedicated hosting company.
Don't buy if:
❌ You want a free domain: A2 Hosting doesn't offer a free domain.
❌ You want pricing to stay the same: A2 Hosting's renewal pricing increases after the introduction period.
❌ You want a free site builder added: You'll need to pay for a website builder as it's not included.
A2 Hosting's managed server plans blend multiple tricks and technologies to try and ensure you see the best possible performance.
This starts with a powerful set of server components: OPcache and APC may speed up PHP processing by 50%. Memcached holds key MySQL data in RAM for faster retrieval, while mod_pagespeed uses multiple tricks to optimize site content. SPDY and HTTP/2 accelerate page loads even further, and support for technologies like edge side includes and websockets allow more fine-tuned optimizations of your site.
A2 Hosting plans also include Cloudflare's free CDN and its Railgun Optimizer, which "compresses previously uncacheable web objects up to 99.6%" and may result in an average 200% performance increase. In reality you might not see anything like that – the boost will vary greatly, depending on your site – but it's still a technology worth having.
Elsewhere, performance-boosting add-ons include RAID 1 SSD storage of up to 2 x 1TB. Turbo Boost feature is added in higher tiers and those plans cost from $279.99 a month. The Turbo Boost feature replaces Apache with the LiteSpeed server, apparently bringing up to 20x faster page loads, and another add-on can cache the HTML contents of a page, then speedily reload it later without needing to run PHP. We were happy to see cPanel is thrown in, too (it's often a chargeable extra with other hosts).
A2 Hosting is quite expensive for dedicated hosting, with a starting price of $139, hence a rating of 4.2. Features like bandwidth, CPU, RAM, and storage provided by A2 hosting cover the costly pricing. It provides unlimited resources for businesses that handle a lot of traffic, hence a rating of 4.5. Full-stack optimizations on A2 Hosting have increased the load speeds of websites, and rightly so, since reliability is one of the top priorities of this server.
A2 Hosting offers high-speed solid-state drives, a turbo hosting platform, pre-configured caching options, and larger memory. After considering these factors for performance, we gave A2 Hosting a rating of 5.0. With servers that house fewer accounts, the server guarantees 99.9% uptime and great security to prevent data leaks or hacks, thus, deserving the 5.0 rating. A rating of 4.8 assures you that the A2 Hosting support and technical team is available 24/7 via live chat, phone calls, and email tickets.
More reasons why we picked it
- Excellent customer service
If you ever have any technical issues, A2 hosting Guru Crew support team is available 24/7/365 days to support their customers via phone or live chat.
- Great uptime
Customers cannot access your products or services if your site goes down. You must find a reliable web host to keep your site up and running. Otherwise, you might lose many customers. A2 hosting provides great and stable uptime to keep everything running smoothly.
- Dedicated hosting
A2 Hosting offers seven excellent and reliable dedicated server plans to meet your needs and expectations, depending on your levels of comfort and experience. These plans offer resources that range from 4 cores/4 threads to 16 cores/32 threads, 6 to 15 large TB bandwidth, and 16 to 128GB RAM.
Customer feedback
- Some customers say that migrating is tedious.
- Positive reviews say that the technical team is quick to fix website issues.
- Some users feel A2 Hosting could do better and give regular updates when an issue is solved.
- Other users feel A2 Hosting does not bother answering some sensitive queries.
- There are also positive reviews saying customer support is friendly.
Read our A2 Hosting review
Swipe to scroll horizontally
| Parameters | Ratings |
| --- | --- |
| Pricing | 4.2 |
| Features | 4.5 |
| Ease of use | 4.7 |
| Performance | 5.0 |
| Security | 5.0 |
| Support | 4.8 |
| Average rating | 4.7 |
---
How to choose the best dedicated server hosting for you
There are a number of things for you to consider when choosing the best dedicated server hosting for your online needs. It's is also worth mentioning that different features will apply to different people depending on what you are looking for.
We suggest picking a dedicated server hosting provider that is transparent with its services' performance. That way, you are able to determine if it's right for you.
Also, it's wise to consider potential downtime. In an ideal world, your website would run 24/7 365. There's also scalability to consider. Monitoring how well your application scales would be a good indicator of whether you need a dedicated server as some applications are difficult to scale on multiple servers.
While looking for the best-dedicated server for your expanding venture, there are essential features you must look out for. Dedicated servers continue to double yearly, each trying to get you to host your website on their server. Your specific needs will, in the end, determine the dedicated hosting server you choose, but here are five features you need to look for:
- Server uptime guarantee
Most dedicated servers boast a 99.9% server uptime, but the truth is that no server will be up 24/7. Dedicated hosting servers will have to perform maintenance and updates; hence, servers will be shut down occasionally. With money at stake, you need reliable dedicated hosting. Great hosts should tell you when the server will be down; this downtime is not counted towards the guarantee. You should also set up an uptime monitor to claim the money-back guarantee or analyze the frequency of downtimes.
- Server location
Choose a dedicated hosting server to host your website and files close to your target audience. A server with a global CDN like Liquid Web is your best bet if you intend to reach people worldwide. Choosing your server location can help with your website load speed.
- SSD vs. HDD storage
While looking for a dedicated hosting server, you must evaluate the available resources. A solid-state drive (SSD) is faster, uses less energy, and increases your website's overall performance. On the other hand, a traditional hard disk drive (HDD) only offers more storage and is only a good choice for personal servers.
- Customizations and add-ons
Evaluate the operating system and control panel of your server options. Good dedicated hosting usually offers free SSL certificates, DDoS protection, email addresses, email storage, and other perks.
- Storage and bandwidth
Your business will keep growing over the years, so it is best to consider features that will make it easy for you to scale. With a dedicated server with more storage, you can house more data and add more products, pictures, and videos. Your site's loading time will increase with greater bandwidth, allowing you to accept more visitors without interruptions.
The best dedicated server hosting: How we test
Similar to other web hosting services, testing dedicated server hosting solutions is not much different.
We're particularly interested in features that many customers will use, but aren't available from every provider. For dedicated server hosting that could include SLA, public bandwidth, memory and more.
We also test and compare other features such as pricing, customer support, performance and ease of use. If you're a beginner, it's nice to know that the dedicated server hosting provider you choose has enough support to guide you through the setup process, should you need it.
To choose the top dedicated servers, we analyzed over 12 companies providing hosting services. Based on our thorough testing process, these companies were carefully weighted according to their importance to businesses to ensure we provide accurate and useful information on the criteria for the final 10 best server hosting providers.
Here are the criteria we analyzed to compile our list:
- Pricing
We looked at the dedicated server's price range to see if they offered discounts during holidays or lower pricing for annual payments. We also considered the number of plans available, money back guarantee, and the payment cycle.
- Uptime
We considered the percentage of the time the server runs without shutdown or restart. This also tells the percentage of your site that will be live per server response times. If your site goes down, customers can be lost to other competitors. Companies with an uptime of 99.9% received bonus points to denote the premium quality of service, while web hosts who could not offer a good uptime were given a lower rating.
- General features
When a business upgrades from a shared server or a VPS (virtual private server), you can expect differences like a significant increase in storage or disk space, SSD or HDD, data transfer, backups, and RAM. In our analysis, we considered the number of cores available, the processors, and other essential features a dedicated server should offer.
- Additional features
We also looked into the dedicated servers that offer more features besides the essential ones. Companies that offered extensive customization to choose the operating system (OS), increased security, business email, and backup or disaster recovery options were given more points in our rating.
- Server management
Some dedicated server hosting offers different management options depending on the users' technical expertise and requirements. We considered the self-managed hosting service and managed hosting provided by dedicated servers, where you can have full control of the server administration or allow the hosting provider to handle routine maintenance and updates on your behalf. Companies offering these options were given more points in our rating.
- Flexibility
We considered the features every dedicated server provided for expanding businesses. Companies that allow businesses to upgrade server resources without limitations are given more points in our rating. We considered this because you are more likely to seek an option that can accommodate evolving business needs.
- Technical support
We considered the host's knowledge base and the support options available. dedicated servers often provide dedicated customer technical support through specialized teams versed in these issues who can assist promptly.
- Security measures
We looked at dedicated servers' normal and extra security features, such as access controls, encryption methods, and firewalls. Companies that offered security features to reduce the risk of security breaches received extra points in our rating.
- Ratings and reviews
Reviews could be true. We used several review sites like Trustpilot and BBB, social media platforms like Twitter, competitor feedback, and the results of our testing process to give the server a final rating.
- Expert score
Finally, we considered expert opinions for each dedicated hosting. The locations of the hosting provider are considered to reduce latency and cater to an audience. Bandwidth up to 5TB transfer is good for a dedicated server every month. Each expert's review and how user-friendly the server is also accounted for our rating.
Dedicated server hosting FAQs
What is dedicated server hosting?
Dedicated server hosting is a single-user environment where performance is optimal, and the user does not need to compete for resources. It is an internet hosting option where physical servers serve only one business customer. Dedicated hosting users can access the physical server's computing resources, including storage, processors, and memory.
With the great features and add-ons on a dedicated server comes the role of maintaining the server to keep it at optimal performance. There are hosts like Liquid Web and A2 Hosting who offer to manage your hosting plan. These managed services usually include updates to security patches, monitoring, periodic virus scans, and backups. Dedicated server hosting offers speed, impressive uptime, security, and data protection.
Dedicated hosting: What are the pros and cons?
Pros
Scalability
Dedicated servers allow you to add as many websites as possible to your server without side effects. The large storage can hold several videos and images. As your business grows and your needs change, you can upgrade to another plan and increase your resources anytime.
Increased resources
You have root access to the server's resources, including CPU, RAM, storage, and bandwidth.
Reseller hosting
Some dedicated servers allow you to resell your dedicated hosting for a good amount of money and earn extra income.
Security
Dedicated servers offer free SSL certificates and DDoS protection, so you do not have to worry about hacks or DDoS attacks launched on other users.
Reliability
Dedicated servers offer great uptime guarantees and complete access to resources, ensuring your site performs better.
Cons
Costly
Dedicated server hosting is expensive when compared to shared and VPS hosting. While add-ons are available, they come at a cost.
Very technical
Installing operating systems, fine-tuning your firewall, and running content management systems on dedicated servers require technical knowledge and expertise. Some servers have a fully managed service for users without technical expertise, but managed plans are expensive.
How much does a dedicated server cost?
We figured out that what you spend on a dedicated server depends on the host you choose, SSD or HDD storage, whether you go with a fully managed or unmanaged plan, and if you add cloud hosting to your package. The cheapest dedicated server costs $47 per month from IONOS, and the most expensive best server costs $739 from InMotion. During signup and purchase, several companies offer a discount on the first month or year for a longer contract.
Signing up for a longer yearly contract is not exactly a cheap option, but it reduces the monthly cost, and your investment is safe as you can request a refund if the host cannot meet your needs. Your server's hardware also determines how much you might spend on a server. If you go with SSD, which performs better than HDD, you will spend more. Rather than focusing on the price tags on each hosting plan, you should focus on the long-term benefits of dedicated server hosting.
Dedicated vs bare metal
Hosting servers offer traditional dedicated hosting and Bare metal hosting. Dedicated and bare metal servers are single-tenant machines allowing users to rely on their private hardware and improve performance. Bare metal servers differ from dedicated servers in hardware. Bare metal usually comes with the latest hardware, from the newest generation of Intel CPUs to DDR4 RAM, with an Error-Correcting code (ECC). Bare metal servers provide better storage and high-speed 1Gb/s bandwidths.
Dedicated servers can cope with higher concurrent visitors and transactions. You can access hardware resources that fit your needs with a dedicated server. Bare metal and dedicated servers offer similar security, control, and complexity levels. Both give users full access to complete customization of the hosting environment. A big difference between dedicated and Bare metal servers is the pricing model. The Bare metal server offers the performance of a dedicated server with a flexible, per-hour billing structure instead of the rigid monthly or yearly contracts offered by dedicated hosting servers.
Both servers exist for different purposes. Dedicated servers are meant to be used consistently for months or years, while bare metal servers can be launched or shut down at short notice. Bare metal is advantageous over dedicated servers because they operate as nodes in wider networks like standalone servers. It is possible to use cloud integration with minimal configuration on a bare metal server, thus, creating hybrid load-balanced setups.
Who needs dedicated server hosting?
If you have more than 1,000 visitors on your site daily, it might be time to consider moving to a dedicated server. Some organizations that need dedicated server hosting include medium and large-scale businesses with large databases, inventory, and hundreds of transactions hourly.
System administrators, developers, agencies, and web hosting resellers need dedicated hosting to customize their environment and run resource-intensive applications like content-management systems, API-driven applications, and e-commerce sites. Dedicated servers also allow them to manage clients in one place.
Moving to a dedicated server early will prevent slow loading times, crashes, and extra costs. You do not need a dedicated server if you are not in any of the groups above and just started your business.
Is dedicated hosting affordable?
You calculate this using the lifetime cost of hosting your website on a server. During the first year, the cost of using a dedicated server hosting is at its lowest due to promotional discounts offered by the companies. After this period, the billing goes back to its original price.
Paying low for subpar hosting can reduce conversions and cost you more money. With security patch updates, 24/7 support, impressive uptime, scalability, backups, free email, and an SSL certificate included in every package, dedicated hosting is worth its cost when performance and quality are considered. InterServer is a great and affordable dedicated server.
Is dedicated server hosting secure?
Yes. Dedicated servers offer more security than shared and VPS hosting because it is not shared with other users. This means a higher level of security against hacking and malware.
Are you a pro? Subscribe to our newsletter
Sign up to the TechRadar Pro newsletter to get all the top news, opinion, features and guidance your business needs to succeed!
Kenneth is a freelance tech writer who's been in the sector for three years. He loves writing about new technology, focusing on web hosting, streaming, cybersecurity, and how it can benefit people's lives.