Best reseller hosting service of 2023
Start your reseller journey with one of the best solutions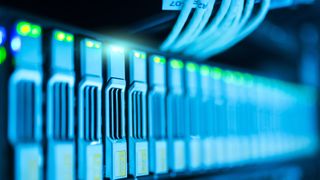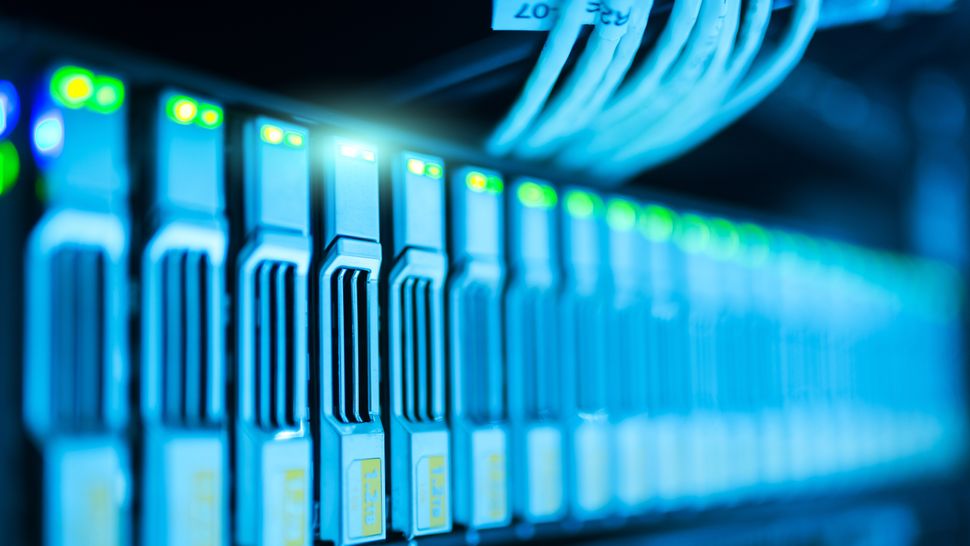 (Image credit: Panumas Nikhomkhai / Pexels)
Since looking for the perfect fit in the realm of reseller hosting can feel like finding a needle in a haystack, we're here to help you pinpoint the best reseller hosting service on the market. Taking on reseller hosting is a bit like stepping into the role of a digital entrepreneur in the world of web hosting. Much like a landlord renting out apartments, you'll be leasing out portions of a server's resources to others. With reseller hosting, you can purchase hosting resources from a provider and then redistribute them to your clients or websites.
This means that resellers can provide hosting services under their own branding, often with the freedom to change packages and pricing to suit their audience. It offers an opportunity for individuals to go into the hosting business without the complexities of server management and offers web developers, agencies, and entrepreneurs a way to expand their range of services and make some money on the side. Now that you're primed on the perks of reseller hosting, let us take you behind the scenes of how we screen through the digital expanse to find you the best reseller hosting service out there.
Our testing team signs up with each provider to confirm whether each of the best web hosting provider offering reseller hosting does precisely what it says on the tin. Our testing process includes checking out crucial factors like uptime reliability, server performance, customer support, white-label branding, terms of service, and overall ease of use. After the rigorous evaluation, we'll uncover the true gems of reseller hosting.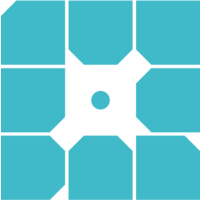 WP Engine: Get 4 months free
WP Engine's reselling hosting provides everything needed for a true managed solution, including automated client billing and client performance reporting, all without compromising on security and speed. And TechRadar readers can current get 4 months free.
Preferred partner (What does this mean?)
The best reseller hosting services of 2023 in full:
Why you can trust TechRadar We spend hours testing every product or service we review, so you can be sure you're buying the best. Find out more about how we test.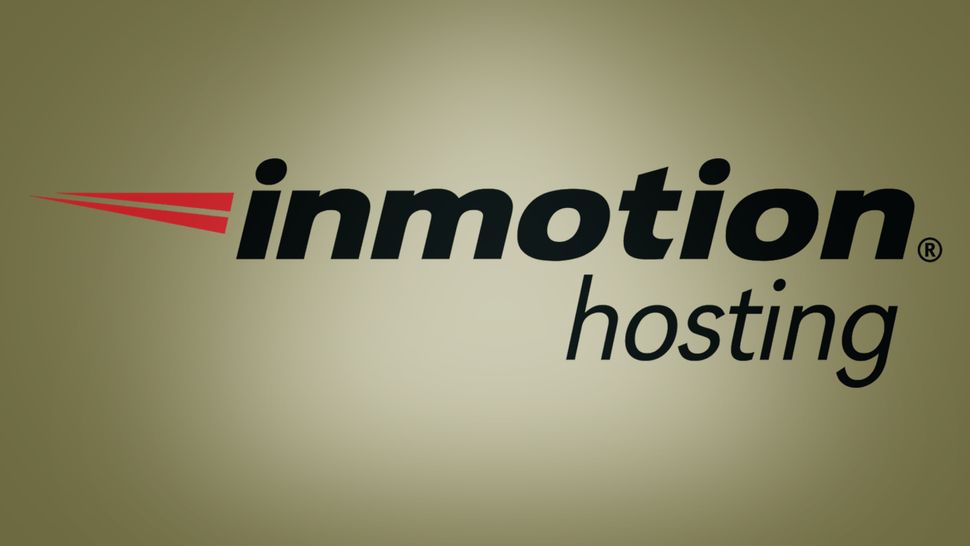 1. InMotion Hosting
Best reseller hosting overall for reliability
Reasons to buy
+
90-day money-back guarantee
+
Free dedicated IP and site backups
+
Free domain for the first year
+
Strong customer support options
+
Superbly scalable
+
Solid security suite (with SSL, anti-malware, and anti-DDoS)
Reasons to avoid
-
Serious price spike upon renewal
-
Server location in the US only
-
Sluggish signup process
InMotion Hosting, your all-in-one web host, offers an impressive array of services, among which stands a reseller hosting plan that's as comprehensive as it gets.
Starting on a novice-friendly note, the R-1000N plan kicks off at an introductory $15.99 per month ($35.99 upon renewal). This plan will get you a generous 80GB of SSD disk space and a whopping 800GB of bandwidth. What's more, there are no shackles on the number of cPanel accounts you can create. In fact, everyone gets unlimited subdomains, email addresses, databases, and FTP accounts, all within the confines of available disk space.
Now, here's where it gets even sweeter - if you make your purchase through TechRadar, we've got a special treat for you. Prepare yourself for an automatic upgrade to the R-2000N plan, complete with a splendid 50% boost in both bandwidth and storage space.
Ramping up to the R-3000N plan gets you unlimited bandwidth, 200GB of NVMe SSD, an unlimited number of email accounts, and three dedicated IPs. However, there's a cap of 80 on the number of cPanel accounts you can conjure up. This service is priced at $42.99 per month for the initial term, with a renewal rate of $85.99.
While this may be slightly pricier than some alternatives, InMotion doesn't skimp on the extras and advantages. They throw in a free WHMCS license, which is the gold standard for managing your clients' billing and support. The white-labeling support is a cherry on top, allowing you to craft bespoke hosting packages, employ anonymous name servers, and infuse your own branding through customizable themes.
However, perhaps InMotion's true trump card is its exceptional customer support – both live chat and phone line are available round-the-clock. In our own experience, the company delivers top-tier service. But, don't just take our word for it - their remarkable 90-day money-back guarantee ensures you've got enough time to explore and evaluate it firsthand.
Read our InMotion Hosting review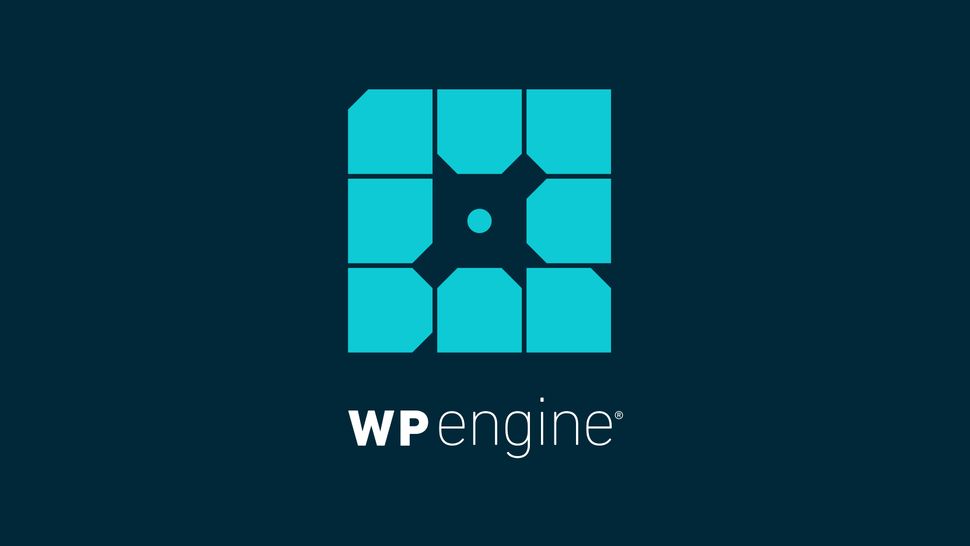 2. WP Engine
Best for businesses who want to partner with a popular brand
Reasons to buy
+
Daily and on-demand backups
+
Feature-rich packages
+
Superb 24/7 customer support
+
Top-notch managed WordPress hosting
+
Lightning-fast loading time
Reasons to avoid
-
Custom control panel
-
Focused on managed WordPress hosting
-
No free domain
WP Engine has carved out a niche for itself in the realm of managed WordPress hosting, and this expertise extends to its reseller hosting, which makes it an attractive choice for those aiming to boost their earnings.
We found the company's tech support simple to reach when it comes to any WordPress-related issues and concerns. What's more, WP Engine has teamed up with Cloudflare, seamlessly integrating security measures to hinder hackers while boosting website speed at the same time - a one-two punch of protection and performance.
WP Engine offers automated client billing and client performance reporting, all without compromising on security and speed. The web host's enterprise-level support is generally top-tier and is available with little to no wait times. WP Engine granted us self-reliance to execute new ideas without complicating things with technological limitations. Even better, it takes care of all security logistics, allowing us to concentrate on new projects.
Growth Suite was designed to assist agency owners and freelancers in mastering their business growth. It enables you to manage your clients, whether they're hosted on the WP Engine or Flywheel platform.
For WP Engine's Partner Program, you need to host your site with the company to become a part of it.
Read our WP Engine review
3. ResellerClub
Best robust reseller plans from a dedicated web host
Reasons to buy
+
Discounts for contracts
+
Multiple server locations
+
Free SSL certificate
+
Supports both Linux and Windows
+
Simple-to-use cPanel
+
You can start small and easily scale up
Reasons to avoid
-
Cheap if you commit for three years
-
Some upselling pressure
-
Slow customer support response time
ResellerClub presents a diverse lineup of reseller accounts catering to both Linux and Windows web hosting needs. Similar to several other providers, they sweeten the deal with free migration to their reseller hosting plans. But there's more, ResellerClub goes the extra mile by offering a range of feature-rich services that make reselling less challenging.
ResellerClub offers a toolkit of integrated billing, order, and management panels designed to empower you in handling your own shared hosting clients. These tools aim to streamline your operations, ensuring efficient management and excellent client experiences. So, whether you're just stepping into the reselling game or looking for an upgrade, ResellerClub brings a superb suite of services to improve your reselling journey.
Reseller plans also include a complimentary reseller account for domain name sales, along with other hosting products like shared hosting and email hosting. There's also a Softaculous installer provided for simple software installations.
There are four primary reseller plans available for Linux reseller hosting, ranging from 40GB to 200GB of disk space and 800GB to 3900GB of bandwidth. Windows reseller hosting is slightly less generous, offering 10GB to 100GB of storage and 200GB to 2000GB of bandwidth.
As you may suspect, pricing changes based on commitment. The entry-level Linux reseller plan is priced at $21.99 per month but drops to $15.99 on a three-year contract. The introductory cost of the basic Windows reseller plan is $20.49 per month, with a reduced rate of $17.99 on a 3-year contract.
All in all, ResellerClub furnishes robust hardware and a diverse software range, promoting flexibility in their reseller hosting plans. The Linux option offers a more ample resource allocation, while the Windows option provides a solid alternative.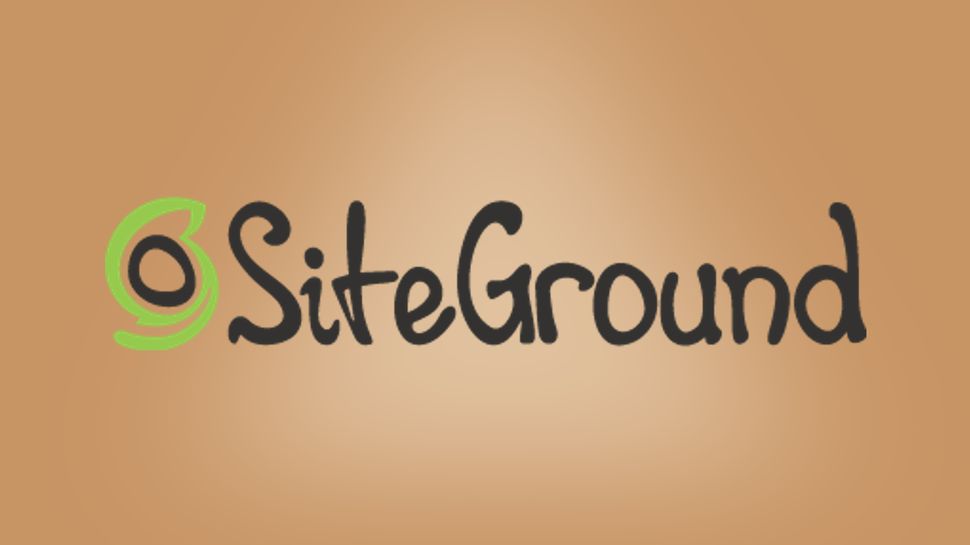 4. SiteGround
Best for fast performance and plenty of powerful features
Reasons to buy
+
Free site transfers
+
Free WordPress installation and auto-updates
+
Fabulous level of flexibility
+
Integrated daily backups and CDN
+
Intuitive user interface
+
Robust and reliable cloud hosting
Reasons to avoid
-
Not a lot of storage space
-
Not many data center locations
-
Support is slow at times
Reseller hosting plans often fall into the trap of offering basic and bare-bones features. While this might reduce costs, it can also hinder your ability to attract clients in the long run. Fortunately, SiteGround takes a different approach, offering feature-rich reseller hosting packages.
Even with the entry-level plan, GrowBig you're provided with 20GB of disk space, along with their custom control panel called Site Tools - yes, they've ditched industry-standard cPanel for it.
Notably, there are no restrictions on bandwidth, email addresses, databases, or FTP accounts. The package also includes impressive features like Spam Experts-based spam filtering, free Let's Encrypt SSL certificates, daily backups, and integrated Cloudflare CDN.
Despite having an all-inclusive range of features, SiteGround's pricing remains rather reasonable. Starting at just $7.70 per month (billed annually), the plans provide a superb balance between cost and value. While they may be slightly pricier than some competitors, the enhanced features and services make this extra cost well worth it.
The good news about SiteGround's pricing structure continues. It allows you to purchase plans in smaller numbers – as few as five to begin, and 11 or more for the best price. The best part is that these plans are only activated when you make a sale. So, if you buy 20 plans now, they'll remain valid indefinitely. Whether you sell them within days, weeks, or months, each plan guarantees a full year of hosting from the account's launch or renewal date.
Moreover, they offer a white label option and a private DNS upgrade. This allows you to incorporate your branding across all aspects of your reselling business, maintaining a professional image throughout your customer interactions.
Read our SiteGround review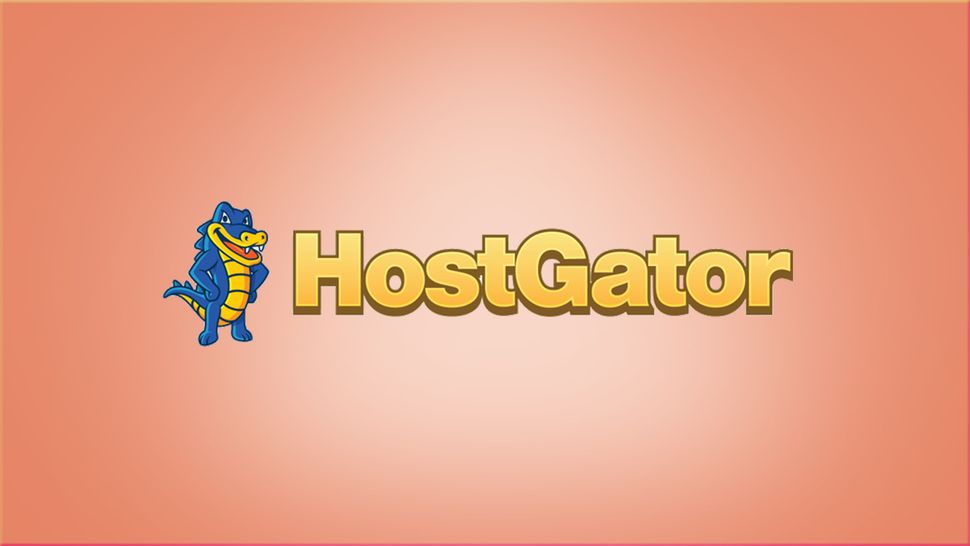 5. HostGator
Best for reseller beginners
Reasons to buy
+
Automatic backups
+
Both cPanel and WHM packages
+
Free SSL certificate
+
Plenty of resources
+
Unlimited domains, emails, and databases
+
Tons of helpful tutorials
Reasons to avoid
-
No HostGator customer support for your clients
-
Pricey on monthly billing
-
US-based data centers only
HostGator brings you a selection of three reseller web hosting plans, each generously equipped to empower your hosting business. Backed by WHMCS billing and management software, you can effortlessly manage your web hosting clients. But there's more – you have the added advantage of offering domain registration services directly to your clients.
Talking about abundance, all HostGator reseller plans come with unlimited hosting accounts, domains, subdomains, email accounts, FTP accounts, and databases. What's even better, the plans are not stingy with resources. You get spacious disk storage ranging from 60GB to 140GB and bandwidth from 600GB to 1400GB, depending on the plan you choose.
Pricing depends on whether you'd prefer a month-to-month basis or commit to yearly plans. If you choose the first option, pricing starts from $29.95 for the basic Aluminum plan. However, if you commit to a three-year contract, this price is reduced to $19.95 a month. A steeper discount applies to the biggest plan, which costs $59.95 when paid monthly, but is only $24.95 when you opt for a three-year contract.
Overall, HostGator offers solid reseller hosting services that provide maximum flexibility with generous resource allocations. While monthly prices can be a little high, committing to a multi-year plan can prove to be very cost-effective.
Read our HostGator review
6. A2 Hosting
Best affordable reseller hosting
Reasons to buy
+
24/7 customer support
+
30-day money-back guarantee
+
Free domain name
+
Free website migrations
+
Free automatic backups
+
Stellar speed performance
Reasons to avoid
-
High renewal rates
-
Linux-based hosting only
-
Some superfluous add-ons during checkout
A2 Hosting presents a variety of budget-friendly yet feature-rich reseller plans. These plans come with the tempting option of a turbo server that can supercharge your website's loading speed by more than 20 times the usual rate.
Their selection consists of four primary plans, boasting SSD drives that provide storage ranging from 60GB to 250GB and data transfer capacity from 600GB to 3500GB. To add to the appeal, each plan includes an SSL certificate for added security.
Most plans also come with WHMCS installed, allowing you to directly manage client hosting yourself. However, note that the starter plan does not include this (although you'll get Blesta), making it better suited for hosting your own websites or a single website that requires more resources than a normal shared hosting plan.
Pricing is surprisingly affordable, with the most pocket-friendly plan starting at $17.99 per month (on annual and triennial billing). While turbo-powered plans will cost you a bit more, they'll make everything up with stellar speed performance.
Overall, A2 Hosting offers an impressive range of features, and its pricing positions the company as one of the most budget-friendly options for reseller hosting.
Read our A2 Hosting review
---
How we test the best Reseller hosting services
We test reseller hosting similar to how we test web hosts - by getting stuck in. Our testing team signs up to each provider to confirm whether each web hosting provider offering reseller hosting does what it says on the tin.
We measure uptime, customer support options, white label branding, the terms of the service and the software in general.
These features should be the same points you check before you choose the right reseller hosting package for you. The terms and conditions of a reseller hosting provider varies from service to service, as does the level of customer support.
We rank each provider to find the best reseller hosting services on the market.
How to choose the best reseller hosting service for you?
The choice of reseller hosting service can lead to the success or failure of your business endeavors, which is why you'll want to make the right one. Start by evaluating your goals and the scale of your business. Then, look for a provider that offers scalable plans to keep up with your growth.
As for core features, search for ample storage space, bandwidth, and easy-to-use control panels. Also, having solid round-the-clock customer support is crucial, as you'll need assistance with technical issues and customer inquiries sooner or later.
Evaluate the white-label capabilities of the reseller hosting service as this will allow you to brand the hosting as your own, giving you a more professional look. Bundled extras like SSL certificates, domain registration, and billing systems can save you both time and money.
As your clients will expect their websites to be online consistently, you should check out the provider's performance and uptime guarantees - an uptime guarantee of 99.9% is a minimum. Additionally, check for security features such as SSL certificates and backup options.
Finally, compare pricing structures and contract lengths. Some providers offer discounts for longer commitments, while others provide more flexibility with plans available on a month-to-month basis.
Best Reseller hosting FAQs
What is Reseller hosting?
To put it simply, reseller hosting is like running your own web hosting business without the technical hassle. It lets you resell servers, bandwidth, and services from hosting providers under your own brand. This also means you can set the price and package according to your business strategy.
Reseller hosting suits those who want to start their hosting company or add hosting services to their existing business. You don't need to worry about the technical side, as hosting providers will take care of server management, software updates, and other technical aspects. Meanwhile, you can concentrate on building your brand, selling hosting, and expanding your clientele.
Is Reseller Hosting profitable?
The short answer is yes but it won't be easy money - it'll require a lot of time and effort on your part. Still, reseller hosting is pretty budget-friendly and gives you the freedom to establish your own pricing and plans. Your potential profit margin is entirely within your control, making reseller hosting a potentially lucrative endeavor.
Since basically every business requires web hosting services, whether for a website or to establish professional, branded email systems, there are plenty of opportunities at hand.
Reseller hosting provides a secure and intelligent means to host multiple clients via cPanel/WHM. The uptime and health of your servers are meticulously monitored round the clock, year-round, by the web hosting provider's dedicated technical team. This frees you up to focus on your core business strengths and on boosting your profits.
How do I become a Reseller host?
To become a reseller, you can start by picking the best reseller hosting provider for you and choosing one of their plans - go with the one that aligns with your goals.
Look for a host like InMotion Hosting that offers plans created to keep up with your business growth. Once you've selected a provider, choose a reseller hosting plan that suits your specific business needs. In the case of InMotion Hosting's plans, they come equipped with essential tools such as WHMCS for automating your hosting business and the ability to resell domains.
As you get started, explore the customer support options and resources available on your chosen hosting provider's website. The support center should contain a wealth of valuable articles that guide you through the setup process and beyond. If you have any questions or concerns, don't hesitate to reach out to the hosting provider's support staff - find one that is available round-the-clock and provides prompt responses.
What are the benefits of Reseller Hosting?
With Reseller Hosting, you get access to WHM for cPanel with white-labeling support to further promote your brand, an included WHMCS license to manage your billing, domains or other offerings all in a shared and fully-managed environment that keeps your prices low.
Sign up to receive daily breaking news, reviews, opinion, analysis, deals and more from the world of tech.
Mirza Bahic is a freelance tech journalist and blogger from Sarajevo, Bosnia and Herzegovina. For the past four years, Mirza has been ghostwriting for a number of tech start-ups from various industries, including cloud, retail and B2B technology.