Best Usenet provider of 2023
Best
Contributions from
last updated
Get the most out of accessing and downloading from Usenet
The best Usenet providers make it simple and easy to access Usenet and download files from it, for both new and experienced users.
Best Usenet providers: quick menu
1. Best overall
2. Best independent
3. Best search feature
4. Best integrated service
5. Best premium access
6. Best for completion rates
7. Best comprehensive solution
8. Best established provider
9. Best affordable option
10. Best simple option
11. FAQs
12. How we test
However, with so many different Usenet providers to choose from, it can be difficult to decide which will be best for you in terms of usability and reliability.
That's why we've tested all the top Usenet services and created this comprehensive guide of the best Usenet providers, looking at a range of different essential features such as service, retention, completion, and speed, along with added bonuses such as Usenet search and VPN.
Retention is especially important to consider, as the higher the retention, the larger the archive of posts, leading to better search results and completion rates. The best Usenet providers offer 14+ years of retention in every binary and text newsgroup, and add more retention to their archive daily, giving you access to an ever growing archive of Usenet posts.
Below we list what we think are the best Usenet providers currently available.
We've featured the best NZB and Usenet clients.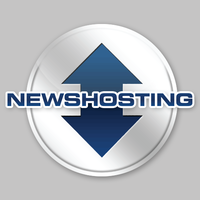 Get in touch
---
The best Usenet providers of 2023 in full:
Why you can trust TechRadar We spend hours testing every product or service we review, so you can be sure you're buying the best. Find out more about how we test.
Best overall
Best overall Usenet provider
Specifications
Retention (in days):
5,395+
Reasons to buy
+
+
Longest binary and text retention
+
Fastest and most reliable access
+
Free newsreader with search
+
Free VPN
Reasons to avoid
-
No support for Bitcoin payment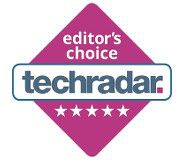 [70% Off] Newshosting (Official Deal) - Get 3 FREE MONTHS of Unlimited High-Speed Downloads + a Free Newsreader with Search + VPN from TechRadar's #1 Rated Usenet Provider
Newshosting is the best Usenet provider as evaluated by our experts: top quality with the fastest speeds, best retention, and the most complete archive of Usenet posts. With a staggering 5,395 days of retention and 120,000 binary and text newsgroups, Newshosting has the largest Usenet archive available and retention continues to grow every day with all the new posts streaming onto Usenet.
While other Usenet providers store files posted to Usenet temporarily and discard them after a short period, Newshosting keeps every file posted to Usenet, regardless of age or demand. Thus, Newshosting is your best bet for finding articles, including old or unpopular ones.
Newshosting operates multiple US and European server farms for fast speeds worldwide. All plans include unlimited downloads and a high-quality newsreader app with Usenet search and file previewing built-in. You also get extra online security from a free VPN with fast speeds and premium features like auto-connect, split tunneling, multiple protocols including WireGuard, internet kill switch, and an ad blocker.
Our exclusive TechRadar promo provides you with 3 FREE MONTHS of unlimited Usenet downloads with unlimited speeds, 100 total connections, a free newsreader with built-in Usenet search, and a free unlimited VPN account for extra online security.
Newshosting emerged as the fastest during our download speed tests. They use premium connections into all major ISP networks worldwide for the fastest and most consistent speeds. In comparison, numerous Usenet providers rely on cheaper bandwidth, which tend to experience congestion, especially during peak traffic periods.
Furthermore, Newshosting passed our tests in retrieving old Usenet posts that we could not find from other Usenet providers. Though their basic VPN client and English-only tech support are minor drawbacks, the core Usenet service is the best we found in our research.
Newshosting is well priced for the premium service they provide: highest retention, fastest speeds, a free newsreader with Usenet search, and a free VPN. Newshosting is a great value all around. TechRadar visitors exclusively get 3 FREE MONTHS of unlimited Usenet downloads with no speed caps plus 100 SSL connections, saving you 70% on our top recommended Usenet provider.
Read our full Newshosting review.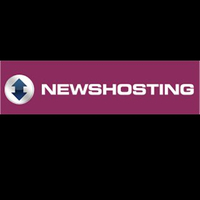 Get the best overall Usenet provider
Newshosting tops our charts for quality with the fastest speeds, longest and most complete retention, and a massive archive of Usenet posts. For a limited time, get an EXCLUSIVE offer just for TechRadar readers through one of the links below. Enjoy a 70% discount, 3 FREE MONTHS of unlimited high-speed Usenet downloads, and a free newsreader with search. It's the best Usenet provider around, and our experts highly recommend it.
Best independent
Best independent European Usenet provider with exceptional retention and completion rates
Specifications
Retention (in days):
5,432+
Reasons to buy
+
52% off unlimited plan plus 30 day money-back guarantee
+
Highest-completion servers with long retention
+
Fast download speeds
+
Free newsreader with search
[52% Off] Eweka (Official Deal) - Get 52% off Eweka's Best Package + Free High Speed Upgrade + Free Newsreader with Search + Free VPN [Includes Money-Back Guarantee]
Eweka is an EU-based Usenet provider operating an independent data center and Usenet farm. It's very popular with active Usenet users and our testing confirmed why. Eweka consistently gave us high completion rates, and we found posts on their servers that were unavailable elsewhere. Eweka is an excellent option for both primary and secondary Usenet server access and is recommended for users who only use a single Usenet server.
Eweka runs its own trans-Atlantic Usenet backbone for fast and reliable speeds regardless of your location. In our speed tests, we maximized our local ISP's full bandwidth speed downloading from Eweka.
High retention is critical for successful Usenet searches. Eweka offers the highest retention available. Providers with limited retention delete older posts to make room for new posts, making it impossible to find specific articles on those providers' servers. In contrast, Eweka retains a complete archive of Usenet posts, everything both old and new.
Overall, we were impressed with Eweka's performance during our completion and retention testing.
Eweka has a free newsreader app called Newslazer, which includes a Usenet search tool, file previews, unlimited nzb imports, and auto-downloading/scheduling. A free unlimited VPN is also included for added online security protection.
Read our full Eweka review.
Grab a TechRadar exclusive 58% discount on Eweka's best Usenet plan. Get unlimited downloads and download speeds, the free newsreader app, a free VPN and a 30 day money-back guarantee when you sign up through the link below.
Best search feature
Best Usenet search feature with fast, accurate results
Specifications
Retention (in days):
5,395+
Reasons to buy
+
+
All-in-one Usenet access with user-friendly search interface
+
Fast and accurate results with file previews
+
Access on any mobile or desktop device
+
Easy-to-use, no software needed
Reasons to avoid
-
English-only support
-
Basic VPN software
[80% Off] Easynews (Official Deal) - Get 3 FREE MONTHS of unlimited access with no download or speed caps [Includes Money-Back Guarantee]
Easynews is a premium, all-inclusive, swiss army knife of a Usenet service. You get advanced search technology plus unlimited Usenet access through any web browser on any device, including mobile.
Its web-based search interface is user-friendly and intuitive, providing accurate and efficient search results, with file previews to help locate specific posts quickly. Easynews also provides flexible and feature-rich search capabilities, with filtering options for file type, extension, newsgroup, and file size. Retention exceeds 14.7+ years for all binary and text newsgroups and continues to grow.
The Easynews Big Gig Plan comes with an unlimited VPN service and unlimited NNTP Usenet access, which is configurable with other newsreader apps like SABnzbd. Prices range from $9.99 to $29.94 per month depending on the amount of monthly bandwidth you require.
Read our full Easynews review.
An 80% discount available exclusively through TechRadar gets you 3 FREE MONTHS plus unlimited access (the max you can normally get is 150GB per month) and uncapped speeds with a 30-day money-back guarantee included.
Best integrated service
Fully integrated service
Specifications
Retention (in days):
5,395+
Reasons to buy
+
Newsreader with search
+
Up to 500+ Mbps download speeds
+
14 day free trial
Reasons to avoid
-
Newsreader only available with top-end plans
-
Only 14 GB allowed with free trial
Newsleecher, a Usenet provider with servers located globally, has been providing Usenet access since 2002. It also has a widely-used desktop client that isn't restricted to a specific Usenet host.
Newsleecher's text and binary retention is 5,395+ days with its NNTP Usenet service and continues to grow daily - an exceptional service level and a primary reason why they're a top recommended provider.
Other features include unlimited downloads, a maximum download speed of 500Mbps, SSL encryption, and the SuperSearch and SuperLeech tools for fast file discovery and automated downloads. In our tests, a 2.1GB file downloaded at an average speed of 2000Kbps and peaked at 2100Kbps on a 63Mbps connection.
Newsleecher's Usenet bundle, priced at $9.49, is the top choice, offering a limited 14-day free trial for up to 14GB of downloads. Payment can be made via PayPal or credit cards. However, there is no information available regarding user data handling.
Read our full NewsLeecher review.
Best premium access
Excellent value for premium access
Specifications
Retention (in days):
5,395+
Reasons to buy
+
Low-priced unlimited Usenet packages
+
Top-tier retention and speeds
+
Free Usenet search engine included
+
Free unlimited VPN included
Reasons to avoid
-
Monthly plan doesn't include VPN
-
No Bitcoin support
Another solid choice and a good value Usenet provider. All plans come with unlimited downloads from multiple US and EU servers, fast speeds, and high retention rates for binary and text groups. Plus, there's an NZB search engine to find and create your own NZBs.
UsenetServer is a premium service with high retention, 99% article completion rates, and no restrictions on data transfer or download speeds. Using the maximum of 20 connections, our tests showed download speeds exceeding 240 Mbps.
UsenetServer doesn't include a newsreader, but setup guides are available for the most popular Usenet apps. While it offers a bundled VPN for extra security, the VPN clients are basic, but connecting to the VPN server of your choice is easy with the simple interface.
UsenetServer's strength is its affordability for a premium service with high retention, fast speeds, and great completion rates. The annual plan, which includes the Usenet search engine and unlimited VPN service, is a great value at $7.95/mo.
Read our full UsenetServer review.
Here's an exclusive 60% lifetime discount for you through TechRadar.
Best for completion rates
EU-based independent Usenet provider with high completion rates
Specifications
Retention (in days):
4,200+
Reasons to buy
+
+
High completion rates
+
Fast download speeds
+
Free newsreader with search + VPN access
Reasons to avoid
-
Retention could be higher
-
No Bitcoin support
TweakNews is an independent EU-based Usenet provider known for its exceptional completion rates, great features, and competitive prices. With unlimited access plans and a free newsreader that includes Usenet search with file previews, TweakNews is an excellent value. The service also includes a free VPN that performed well in our testing, with servers in over 47 countries.
We found performance to be impressive with fast download speeds, and the included VPN gave us decent speeds in our testing. In fact, the Tweaknews VPN compares well to a good standalone VPN provider in terms of speed, usability, and features.
Although TweakNews only offers 4,200 days of retention, they periodically increase their retention. Overall good service and a solid option for those seeking an independent Usenet provider with excellent completion, speed, and features.
Read our full Tweaknews review.
Here are two exclusive TechRadar deals for unlimited Tweaknews access. Sign up for an annual account and get 42% off. If you prefer month-to-month billing, there is a 23% discount.
Best comprehensive solution
A comprehensive Usenet solution
Specifications
Retention (in days):
1,095 - 6,500
Reasons to buy
+
Fast and secure service
+
VPN i