TweakNews gives you speedy downloads with high completion rates, a free newsreader with search, plus a capable VPN for a low price.
Pros
+

Exclusive lifetime discount for TechRadar visitors

+

High-completion independent servers

+

Consistent download speeds

+

Recently upgraded to 4,200 days retention

+

Free newsreader with search + VPN
Why you can trust TechRadar We spend hours testing every product or service we review, so you can be sure you're buying the best. Find out more about how we test.
TweakNews has been around since the last century, but does its experience as a Usenet provider you should trust it?
Launched in 1998, TweakNews is a Usenet access provider with a good reputation. Its domain name was registered in 2001, and it uses a Dutch take-down policy for copyright claims.
TweakNews offers a range of bundles at different subscription levels to suit all uses and budgets, along with a VPN, and a newsreader. With all these features, how likely is it that it will be listed on our best Usenet providers list? Read on.
Features
A subscription to TweakNews will give you Usenet access. This allows you to download binaries (images, videos, audio, and software) uploaded to newsgroups. You'll also be able to read discussions taking place in some newsgroups that still rely on text postings.
TweakNews promises superfast downloads "with no speed limitations" although this will depend upon which package you subscribe to. It also offers SSL encrypted connections, 4200 days retention, and affordable accounts.
Subscribers to TweakNews will get access to Usenet Wire, a desktop newsreader available for Windows, Mac, and Linux. This appears to be the same as the newsreader available from the Newshosting Usenet service.
Signing up to the premium Ultimate+VPN bundle adds access to PrivadoVPN, a premium zero-log VPN service.
TweakNews has a useful support page, with general FAQs covered. There is useful information here for anyone new to Usenet, PAR2 and NZB files. For other issues, a contact form is provided to raise a support request.
Retention
When choosing a Usenet provider, retention is a key decider. It represents the duration of data on a Usenet server. Some services offer five or six years' worth of retention, while others provide access to materials uploaded over a decade ago.
Usenet has been around since the 1980s. Most of the older newsgroups can be accessed through online archives, such as Google Groups.
TweakNews offers 4200 days retention. This is around 11 years' worth of content uploaded to Usenet that should still be available. Binaries uploaded in 2010 can be downloaded with a TweakNews subscription, giving you access to a good portion of the Usenet archive. Retention is 99.9% complete, which means that almost everything, save a few corrupt files, malware, and spam, is available.
The TweakNews website states "4200 DAYS BINARY RETENTION: We can take you back in time more than six years!" This is somewhat confusing as 4200 days is clearly almost twice that amount.
Security and privacy
SSL is now a standard feature for Usenet providers, giving you the option of an encrypted connect to a Usenet server for downloads. This is the equivalent of using HTTPS when using online banking or shopping through your web browser.
The TweakNews Privacy Statement was last updated in May 2018. It declares that "Tweaknews has never sold customer data to third parties."
No specific information is provided concerning access to newsgroups, or binaries downloaded. This would seem to be a striking error if merely an oversight, so potential subscribers might like to consider their options if online privacy is a concern. Note that there is no provision to pay using anonymous cryptocurrencies; TweakNews collects your name and email address, zip or postal code, and your country of residence.
Further privacy can be enjoyed by signing up to TweakNews' Ultimate+VPN package.
Performance
We tested TweakNews to get an idea of how fast it can deliver downloaded binaries.
First, a connection to a third-party VPN was established. A server in the Netherlands was selected. Next, SpeedTest was used to measure the speed, which established it at 63Mbps.
Finally, a 521-day old 1.5GB file was chosen. The file downloaded at a regular rate of around 2500Kbps, hitting a maximum of just over 2700Kbps. This represents good speed performance, with the file downloaded within 15 minutes.
It's worth noting that although the binaries performance was relatively fast, the TweakNews website itself was sluggish.
Pricing
Three main plans are available from TweakNews: Fast, Lightning, and the "Best Deal" Ultimate+VPN package. These all come with unlimited data and downloads, and free SSL.
With the Fast package, you get 50Mbps maximum speed, 30 simultaneous connections, and costs €7.95 (£7.18 or $9.44) a month. You can also get six months for €38.94 (£35.17 or $46.22) or 12 months for €69.96 (£63.19/$83.04).
The Lighting package is next, bumping the speed to 100Mbps and simultaneous connections to 40. This costs €9.95 (£8.99 or $11.81) for a monthly bundle, €49.98 (£45.14 or $59.33) for six months, or €90.00 (£81.29 or $106.83) for an annual subscription.
Finally, the Ultimate+VPN bundle has unlimited speed and 60 simultaneous connections. The free VPN is also included, all for €12.95 (£11.70 or $15.37) a month. You can pay for six months at €62.16 (£56.14 or $73.79) or a year for €108.84 (£98.31 or $129.20).
TweakNews packages have a 10-day risk-free trial.
In addition, TweakNews offers five block subscriptions. These come without a free trial or VPN but have a 100Mbps speed limit and SSL. They're measured by download limit, so the 10GB Block Package is €2.00 (£1.81 or $2.37) a month, while a 500GB block is €45.00 (£40.64/$43.52). 50, 100, and 250GB blocks are also available.
Payment for TweakNews subscriptions and blocks is via credit card or PayPal.
For € 7,50/mo with a yearly play - a special lifetime price available exclusively through TechRadar - you get ulimited downloads with uncapped speeds. This includes a newsreader with an integrated file search and preview feature plus a free zero-log VPN account
Final verdict
TweakNews is a fast, reliable Usenet provider, with subscription offers to deal with almost any budget or requirement. Retention is good, providing access to binaries from the last decade, and the provision of a VPN is a good option. The free newsreader is locked to TweakNews, which potentially limits its usability long term.
However, despite the VPN, and obligatory SSL, TweakNews has an unclear (at times contradictory) attitude to privacy. Without clear statements of intent about logging, it is difficult to take the privacy statement at anything other than face value, especially given the volume of personal data TweakNews demands.
If you're looking for a fast, reliable Usenet service with an optional newsreader, TweakNews is a great choice. But if you have concerns over online privacy while accessing Usenet, look elsewhere.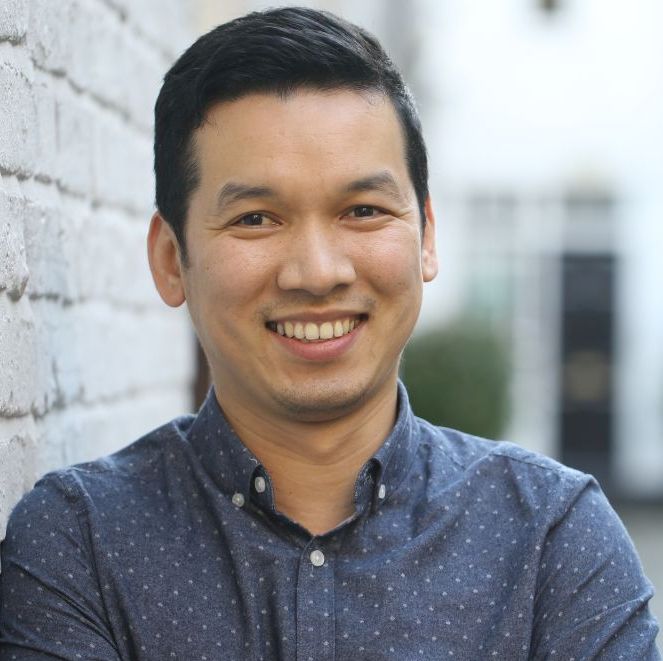 Managing Editor, TechRadar Pro
Désiré has been musing and writing about technology during a career spanning four decades. He dabbled in website builders and web hosting when DHTML and frames were in vogue and started narrating about the impact of technology on society just before the start of the Y2K hysteria at the turn of the last millennium.