The best NZB and Usenet clients make it simple and easy to access newsgroups and download newsgroup content.
Usenet (opens in new tab) was the internet's first social media (opens in new tab) platform, where people came together in groups specialized by topic to discuss news, events, ideas and general issues (and arguments!) on a full range of topics. Like today's social media platforms, Usenet evolved to accept user-generated video, audio, photos and software.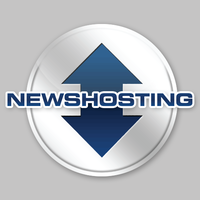 (opens in new tab)
The problem is that Usenet, as an open source (opens in new tab) and globally distributed content platform, isn't easy to use. It is not web based, so in addition to subscribing to a Usenet service provider, special software (called a Usenet client or newsreader) is needed to complete the set-up (read here on How to use Usenet).
For some techies, this complexity is a feature, not a bug, but for non-techies, accessing Usenet was just too hard. Over the years, Usenet lovers developed and improved newsreaders and created even more advanced clients called NZB readers to "simplify'' the process of unlocking the world of Usenet. If you prefer to piece together your Usenet access solution, you will need a newsreader client, a Usenet search engine, and a Usenet provider service.
Find out more about Usenet:
We've also featured the best free Usenet trials.
---
The best NZB and Usenet clients of 2023 in full:
Why you can trust TechRadar Our expert reviewers spend hours testing and comparing products and services so you can choose the best for you. Find out more about how we test.
Easynews is our top choice for searching, finding and accessing Usenet posts. In fact, the service takes care of all three of these functions, which is unique as you would traditionally need a newsreader, Usenet indexer, and Usenet access -- all typically separate services. Also, Easynews outperforms with its speed and search accuracy.
No extra software needed. Access Usenet through any web browser, including mobile devices, is a unique feature because Usenet access has historically been limited to desktops.
In our testing, Easynews gives the best Usenet search results with a built-in file thumbnail previewing feature to pinpoint the posts you are looking for. You can also apply a quick video, image, or audio file filter to narrow your search parameters.
For hard-core users, Easynews has the most customizable Advanced Search filters: quite a handy tool given the billions of files available on Usenet. You can specify file extension, audio codec, video codec, file size range and FPS range, among other filters.
Easynews owns and manages its own network and has redundant server farms worldwide which provide good speeds and excellent retention (the number of days Usenet posts are stored and available). More retention means your search results will generally be more accurate. Easynews has now reached 5,000+ days of retention on all newsgroups – one of the first Usenet providers to reach this milestone. They also continue to add more storage and are growing retention day by day.
You can also either download posts or access them directly through your browser - no download needed, which is great if you have limited storage or you are using a mobile device.
Read our full Easynews review (opens in new tab).

SABnzbd is a cloud-based binary newsreader, which means it can be used by any device through a browser connection, and is also mobile-friendly. It's also currently available in sixteen languages, covering many from Europe as well as Russian, Ukrainian, Hebrew, and simplified Chinese.
As well as reading and processing RSS feeds, it can also work with custom scripts, and integrates with a number of programs for improved downloads, such as Sonarr, Sickrage, and Radarr.
Features include managing individual files, night mode, speed limiting, and drag and drop interface. You can also customize the interface, see active connections, and a tabbed mode is available.
Even better is that SABnzbd is open source software that is free to use. A live support chat feature is available on the website, as well as user support forums.

Newsleecher is a popular Windows Usenet reader with many timesaving technologies and extras.
The program's SuperSearch is a speedy Usenet search tool with handy wildcard support. The SuperLeech service can be set up to regularly check Usenet for the files you need, downloading copies almost as soon as they've been uploaded. And if you're tired of wasting time on spam files, there's more good news: NewsLeecher can detect and avoid password protected files, RAR-in-RAR files, and anything containing an executable (EXE or SCR).
NewsLeecher was the first Usenet client to support NZB files, and its latest version provides many ways to work with the file type. You can create NZBs directly from articles or search results, import them manually or set the program to monitor folders, import anything new and automatically download the specified files.
All this is presented in a handy tabbed interface. You can manage servers in one tab, browse articles in another, and there are tabs to run searches, check the transfer queue, even access downloaded files via an embedded Explorer window. It's a great way to keep track of all your ongoing tasks with minimal on-screen clutter or hassle.
Read our full Newsleecher review.

Newsbin Pro is a full-featured commercial Usenet client for Windows.
After more than 20 years of development, it's probably no surprise that the program is absolutely crammed with high-end functionality. But despite that, it manages to be straightforward and user-friendly. The installer prompts you to enter your Usenet server details, then you can search for the files you need and download them right away.
Newsbin Pro uses multiple techniques to boost its performance. XFeatures header compression support can download headers up to 10 times faster. You're able to set up multiple servers for simultaneous use, and the program can block RARs which are password-protected or contain executable files, hopefully reducing the time you'll waste downloading spam and malware.
Heavy-duty Usenet users might still find their downloads take a while, but Newsbin Pro can help there, too. You're able to limit the program's bandwidth use, allowing it to run in the background without hogging your connection, or you can use the scheduler to download files while you sleep.
All this runs smoothly, with full support for all the standards you would expect. Newsbin Pro can handle SSL encryption, and supports per-server SOCKS 4, SOCKS 5, and HTTPS proxies. Smart NZB handling can automatically download the files you need, and the AutoPAR feature repairs or replaces missing or corrupted RARs, then expands the contents.

NZBGet is a lightweight open source NZB downloader which runs almost anywhere: desktops (Windows, Linux, Mac), routers, NAS devices, media players and more.
The package works this magic by running as a background process which is largely accessed from a browser-based interface. This allows NZBGet to be used from mobiles and tablets, as well as its host hardware, and ensures you get a consistent interface everywhere.
Operations are mostly very easy. Add one or more NZB files from the interface, copy them to NZBGet's incoming folder or just point the program at a URL and it'll download the files you need. NZBGet is highly optimized for speed, even on low-end devices (the developer says you can run it with less than 32MB of RAM).
The focus on performance continues elsewhere with intelligent PAR file verification, smarter retries and a multi-core repair process ensuring damaged files are recovered as fast as possible.
While NZBGet could be used by newsgroup novices without too much difficulty, the real value here is for more expert users. Automation features include support for powerful RSS filters, plus there are a huge number of low-level options and settings, and every aspect of the program can be controlled via an RPC API and your own scripts.
We've also listed the best NZB indexing managers.
---
Which NZB and Usenet client is best for you?
When deciding which Usenet client to download and use, first consider what your actual needs are, as different Usenet providers offer different download limits, speeds, and retention rates. Although discount options are available, you may find higher-priced options deliver better for what you need, depending on what exactly you are looking for.
How we tested the best NZB and Usenet clients
To test for the best Usenet clients we first set up an account with the relevant provider. We then tested the service to see how good connection and download speeds were, as well as how easy it was to search, find, and access older data. The aim was to push each Usenet client to see how useful its basic tools were and also how easy it was to get to grips with any more advanced tools.
Read how we test, rate, and review products on TechRadar (opens in new tab)