How to use Usenet
A quickstart guide to getting started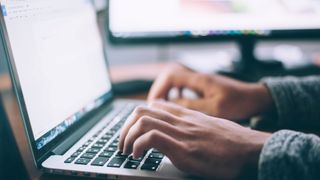 (Image credit: Glenn Carstens-Peters / Unsplash)
If you aren't familiar with Usenet, but heard about its magical powers, you came to the right place.
First the basics: Usenet is a communication network for chatting and discovering interesting user-generated posts like image, audio, and video files.
(ed: And while you're here, you can have a look at our list of the best usenet providers)
It's an excellent alternative to popular social media platforms because it allows the user to transfer text and binaries to consume offline. It is also the only 'social media' platform that remains uncensored and unmoderated.
Usenet is not as popular as other social media because of its perceived complexity. It can be challenging to set up and use Usenet, but once you combine all the elements, you will be rewarded. This guide will help.
Read on and we will show you how to set up and use Usenet. But first, let's start with a look at Usenet's history.
History of Usenet
Usenet was an early decentralized network for sharing discussions and files between computers. It was established in 1979 at several universities, three years before the advent of the Internet and over a decade before the World Wide Web came online.
The primary benefit of Usenet is its speed. To get files via Usenet, you connect directly to a high-power server holding the articles you want and transfer them onto your computer. Speeds are much faster than other protocols (HTTPS, FTP, etc) since you're able to utilize the full bandwidth of your Internet connection.
Usenet access is also private and secure. Every time you connect to a server, all transfers between you and the server are encrypted.
What is Usenet?
At its core, Usenet works like an online discussion platform, similar to popular services like Facebook or Reddit. Topic specific discussion forums called newsgroups are hosted on a global network of servers called news servers.
Newsgroups offer a way to meet people online and socialize around topics of common interest. User generated posts to Usenet will be stored for a period of time (called retention) on every Usenet news server around the world. Each Usenet provider chooses the length of time to keep Usenet posts based on how much storage capacity it has. The longer the retention period a Usenet provider has, the longer the posts are available. When looking for a Usenet provider, pick one that has a long retention time. TechRadar's featured best Usenet services all have retention times of more than a decade.
Usenet is unique in that it enables open dialogue and the free exchange of information. You can share your thoughts, ideas, research, and files with others around the globe, and they can do the same with you. Think of it as a digital library of ideas and information that anyone can access without censorship or moderators.
There are over 100,000 newsgroups to join on Usenet, so you'll find one that suits your interests. If you don't see any, you can always form your own.
Why don't most Internet users use Usenet if it's that good? Well…when the web came online in the mid-90s, people gravitated there because of its ease of use.
To make Usenet easier, a service called Newzbin emerged in the early 2000s with the standard NZB file format for retrieving files from Usenet servers. Since then, Usenet has regained and attracted fans around the world. Also, many Usenet providers started to make things easier for the user by including a free newsreader/client with search. Our top recommended Usenet services each have a newsreader client with search built in for an all-in-one solution.
How to Use Usenet
Follow these steps to use Usenet:
1. Choose a Usenet provider
A Usenet provider owns the servers storing the posts uploaded to Usenet and gives you access to them. Keeping servers up and running costs money, so you can expect to pay between $10 and $20 monthly. Believe me, it's worth it.
Here are the critical factors to consider when choosing a Usenet Provider provider:
Retention
There's so much data being added to Usenet servers everyday. Most providers can't keep them forever, so they only retain data on a server for a specific period known as retention. Different providers have different retention levels, and the differences are often vast (thousands of days). When choosing a provider, go with one that has the most retention available since it will provide access to more posts.
Monthly Transfer
Different providers set various limits on how much data you can transfer from Usenet servers each month. Plans range from a few gigabytes to unlimited, and the cost usually scales with the amount of allotted data.
Connections
This is the number of simultaneous connections allowed to the Usenet servers. It's relevant for users who want to make more concurrent connections to a server, allowing them to utilize their full Internet bandwidth. Fortunately, most Usenet providers offer 20+ simultaneous connections, which is plenty.
Security
The ideal Usenet provider should encrypt data during downloads with 256-bit SSL. Fortunately, most of them do. Some offer additional security features like VPN services: a great value add!
Newshosting and Easynews, two well-known Usenet providers, both offer 5,220+ days of retention, full encryption, and unlimited data transfer with their paid packages, plus a free VPN add-on.
2. Get a Usenet client
A Usenet client is the app that enables you to access and view Usenet content and download files.Think of it as your user interface.There are three types of clients:
NZB downloader
This client lets you download files in the .NZB format. After downloading an NZB file, you can convert to other file formats such as MP3 (audio) and MP4 (video).
Newsreader
A newsreader is a client that lets you read the text in the newsgroups. You can also use it to download articles, often with the help of an NZB indexer.
Hybrid (Newsreader with search)
A hybrid client combines the newsreader and downloader and includes a search index of Usenet posts. It lets you participate in discussion forums and download binaries in the .NZB format. Some Usenet providers include hybrid clients in their subscription packages - a nice value-add to look for.
3. Set up a Usenet indexer (search engine)
Search engines like Google and Bing are crucial to the Internet. Without them, you have to manually look for content on different domains, which is cumbersome. Similarly, Usenet users can install an indexer to perform the work of a search engine.
There are different Usenet indexers. Some are free if you can put up with advertisements as you do with the likes of Google and Bing. Well-known examples include Binsearch and NZBKing.
In summary: find a suitable provider to connect to Usenet servers and a client that allows you to access and download files from the servers. Then subscribe to an NZB indexing website to explore content from different Usenet servers, and you're good to go.
See…Easier than you thought!
Do you need a VPN with Usenet?
Accessing Usenet through a provider that encrypts your connections to its service is pretty secure. As an option for another security layer, subscribe to a virtual private network for more peace of mind. Fortunately, some providers include a good VPN for free with your package - a nice value-add to look for when signing up with a service.
Are you a pro? Subscribe to our newsletter
Sign up to the TechRadar Pro newsletter to get all the top news, opinion, features and guidance your business needs to succeed!
Stefan has always been a lover of tech. He graduated with an MSc in geological engineering but soon discovered he had a knack for writing instead. So he decided to combine his newfound and life-long passions to become a technology writer. As a freelance content writer, Stefan can break down complex technological topics, making them easily digestible for the lay audience.