The best NZB indexing websites make it simple and easy to search Usenet groups for specific content, whether discussions, files, or downloads.
Why is this important? Well, Usenet Newsgroups are the internet's oldest social media network, but aren't very accessible to inexperienced users. Lots of technologies have been developed to try and make Usenet easier to use for a general audience, but it can still be a bit confusing for beginners. However, there are three elements you need to set yourself up to enjoy Usenet.
Access to the raw Usenet data: We've checked out the top picks for best Usenet Providers (Tip: more retention means access to more articles, better search results, and better download completion).
A newsreader client: Special software designed to download Usenet content. Here are TechRadar's picks for best Usenet clients.
A Usenet search Engine: The index that organizes and presents Usenet data, which is where NZB indexing websites come in. These are the dedicated search tools to make it easier to find specific discussion threads or files.
NZB itself is an XML-based file format, which makes it easier to retrieve posts from Usenet servers.
Some of these NZB sites are free to use, but others require a nominal annual fee, mainly to open up more advanced search options.
Here then follows a list with details and reviews of the best in NZB indexing websites currently available.
---
The best NZB indexing websites of 2023 in full:
Why you can trust TechRadar We spend hours testing every product or service we review, so you can be sure you're buying the best. Find out more about how we test.
Easynews is TechRadar's top choice when it comes to NZB indexing websites. While not technically just an NZB index, Easynews does have all the capabilities of the other NZB sites embedded into a single sign-on solution. It combines all the elements you need to experience Usenet.
No special client required, just open a new tab on your web browser
All devices, including mobile, are supported
High-speed, encrypted Usenet service included
5,000+ days of retention across all newsgroups - one of the largest Usenet archives with the most posts available
The Usenet index is built-in
Search results with hover-over thumbnail file previews
Easynews supports all traditional Usenet clients
NZB compatibility
You're up and running on Usenet seconds after joining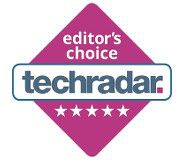 You can get 50 GB of free access with unlimited speeds to try out the Usenet service with a built-in search through the link below. After your free trial, you will automatically get 3 FREE MONTHS of unlimited access added to your account if you choose the 12 + 3 free months option when signing up for your trial.
Otherwise, pricing is $5.99 / £5 / AUD$9 per month on a yearly subscription, or $9.99 / £9 / AUD$15 when paid on a per month basis.
Read our full Easynews review.

NzbPlanet is constantly indexing the latest Usenet NZBs.
You will need to register for an account to get access. A free account allows five downloads a day and 200 days retention, but no API hits. This is quite limited functionality, so heavy users might want to upgrade to one of the more powerful paid commercial plans charged per year, in addition to the cost of your Usenet access provider. However, pricing for this is not clearly indicated on the website.
Overall, the site is user-friendly and a paid membership brings some helpful features like API access, more retention and more daily NZBs. The top-tier plan also gets you access to bookmarking and saved searches to save you time.
The admin panel also lists your API key for the site, which you can integrate into your newsreader software for instant configuration.

nzbgeek is a popular NZB indexing website with a busy forum-based community.
The site doesn't exactly boast about its features – when we first arrived, all we saw was a signup form – but register for free and you're able to look around.
The nzbgeek interface has a lot of visual appeal. The front page of the website has thumbnails highlighting the top 10 files from the last 24 hours, or you can drill down to various audio, video and other categories for a more detailed view.
An unusually powerful search tool called GeekSeek gives you all kinds of filters and settings. As well as the regular keyword searching, you can set keywords to ignore, and define details like the file size, poster, resolution, language, and the minimum number of downloads so far.
Selecting any individual file displays a considerable amount of detail with links to related websites, an RSS feed and more.
A strong focus on community starts with a live chat option at the top of the front page, and there's also a forum where you can ask for help and discuss issues.
We weren't able to download any NZBs immediately, but this was easy to fix. A 14-day trial gives immediate and full access to the site, and after that you have plenty of options available.

binsearch launched in 2006 and has been a mainstay ever since. It is an open index and does not require a login or paid membership to use. You will still need a Usenet subscription in addition to newsreader software to complement binsearch's free index.
In this way, binsearch is quite limited in its features, but this is understandable considering that it's a free Usenet search index. The site presents a simple search bar with a search button below it. Enter a query and you'll be taken to a search results page that includes post age, poster, and group.
There are a handful of additional search filters you can use to fine tune your searches. For example, you can set the number of searches allowed per page, search across the largest newsgroups vs all newsgroups, tailoring your search by how old the posts are, and also a beta function for searching file sizes within a set size range.
Overall, a good option to look at if you are already set up with Usenet access and newsreader software.

NZBFinder is a likeable nZEDb-powered Usenet indexing website based in the EU.
Registration is quick and easy, and once logged in you're able to browse the latest downloads in a small number of audio and video categories.
Select a file and you're presented with a wide range of important details. Many of these cover the contents of the file – title, genre, year, links to trailers or sites like IMDB – but there's also useful information on the download itself. That includes the size, completion, the groups where it was posted, the poster's name, and the contents of the destination file (an ISO, a media file, or something else).
You can also browse groups individually, or use NZBFinder's Search tool. This isn't as powerful as the site claims, but it covers the basics, with options to locate files by release, file or the original Usenet name, age, group, category and size.
Results are variable. The site 'only' indexes around 330 groups, but smart deobfuscation helps to more reliably identify content, and there's a claimed "8+ year backlog of NZBs" to work with.
You can get started immediately with NZBFinder's relatively generous free plan, which includes five downloads and 25 API hits a day.
We've also featured the best free Usenet trials.
---
Which NZB indexing website is best for you?
When deciding which NZB indexing website to download and use, first consider what your actual needs are, as sometimes the cheapest software may only provide basic options and limited download speeds, so if you need to use advanced tools you may find a paid platform is much more worthwhile. Additionally, higher-end software can really cater for every need, so do ensure you have a good idea of which features you think you may require.
How we tested the best NZB indexing websites
To test for the best NZB indexing websites we first set up an account with each provider, then we tested the service to see how the software could be used for searching newsgroups, and looked at issues such as download speeds and file retention. The aim was to see how useful each platform's basic tools were and also how easy it was to get to grips with any more advanced tools.