Best NZB indexing website of 2023
Usenet search made easy with NZB indexers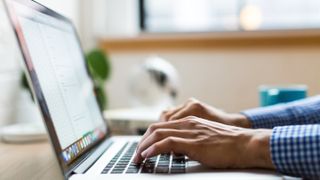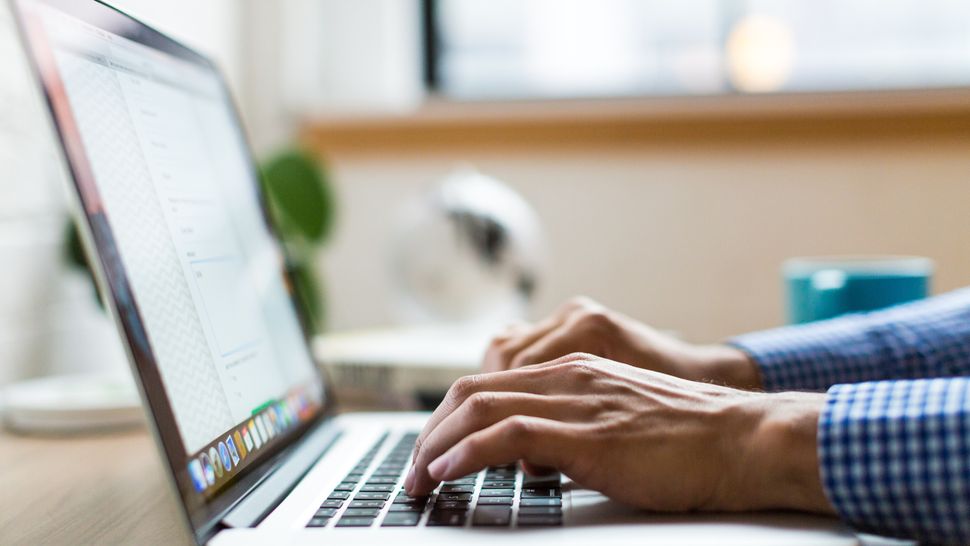 (Image credit: Burst / Pexels)
The best NZB indexers are helpful for quickly and efficiently searching for posts across the hundreds of thousands of Usenet newsgroups.
Usenet, the internet's original social media platform, is a compelling alternative to heavily moderated and ad-driven sites like Reddit. It's a vibrant, decentralized platform for truly open discussions and discovery. Whilst Usenet can initially be challenging for newcomers, tools like NZB indexers greatly improve Usenet accessibility. Indexers are one of three elements to get connected with Usenet along with:
Access to the Usenet platform: Here are our top picks for best Usenet providers, primarily considering retention length and retention quality, which ensures access to a wider range of articles, better search results, and better completion rates.
Newsreader client: The Usenet software, or app, designed for browsing and grabbing Usenet posts. Here are TechRadar's picks for best Usenet clients.
Now here's a deeper look at Usenet Search engines, the third essential element.
Also known as NZB search engines or Usenet indexers, these tools crawl and organize Usenet files in an easily searchable format.
NZB, an XML-based file, simplifies retrieving posts from Usenet servers. Using a Usenet search engine (NZB indexer), users locate desired posts and create an NZB file. The NZB file is then sent to a newsreader, which transfers the specified Usenet posts to the user's computer. This streamlined process makes accessing and downloading from Usenet more efficient.
Some NZB indexing websites offer free access, while others charge a nominal fee for advanced search options and features.
Below is our list of the best NZB indexing websites, including details and reviews.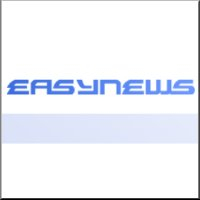 Easynews: Recommended All-In-One Usenet Access
Easynews includes everything needed to get up and running with Usenet, including:
- Unlimited, high-speed Usenet access
- Usenet search with fast, accurate results
- No NZBs or software needed
- Usenet access from any device
[Exclusive Deal]: Get 3 FREE months of unlimited Easynews access
---
The best NZB indexing websites of 2023 in full:
Why you can trust TechRadar We spend hours testing every product or service we review, so you can be sure you're buying the best. Find out more about how we test.
Best and only true all-in-one Usenet solution
Reasons to buy
+
+
Unlimited Usenet + Usenet search
+
Fast and accurate results
+
Built-in article previews
+
Usenet access from any web compatible device
+
30 day money-back guarantee
Easynews is a Usenet service with all the Usenet search capabilities of an NZB index embedded into a single, seamless solution. It combines everything needed for a complete Usenet experience:
All-in-one Usenet service: Easynews includes unlimited, high-speed Usenet access plus a robust Usenet search interface. No need to subscribe to separate Usenet access and Usenet search index providers.
No added software needed: Access Easynews from any web browser, eliminating the need to install and configure newsreader software.
Device compatibility: Access Usenet on your computer, smartphone, or tablet with Easynews.
High-speed and encrypted Usenet service: Connections come with 256-bit SSL encryption. A free VPN is also included for even more online security.
Extensive retention: Easynews has the largest and most complete Usenet archive with 5,430+ days of retention for all binary and text newsgroups.
Search previews: Search results include article previews to get a glimpse of the posts before transferring them to your device.
Traditional Usenet client support: Easynews is compatible with all existing newsreaders.
NZB compatible: Easynews supports all external NZB indexers.
Quick setup: A single login gets you up and running.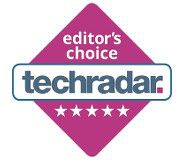 TechRadar Exclusive Offer: Get 3 FREE MONTHS of unlimited Easynews access with unlimited speeds, built-in Usenet search, plus free VPN access.
Read our full Easynews review.

2. NzbPlanet
NZB indexing from a reliable source
Reasons to buy
+
Requires registration
+
Free plan (NZB's and API disabled)
+
Lots of features
NzbPlanet indexes Usenet and produces an up-to-date and comprehensive list of the latest NZBs.
Registration for an NzbPlanet account is required. A free limited functionality option is available with no access to NZB files or API hits. The restricted account will allow you to browse around, but you'll need to upgrade to a subscription for any meaningful usability, an added cost to your overall Usenet setup. Unfortunately, NzbPlanet pricing details are not clear on the website, so you'll need to register for up-to-date pricing.
NzbPlanet offers a user-friendly interface. A paid membership unlocks the obvious advantages of NZB and API access along with extended retention periods. The top-tier plan grants access to bookmarking and is ad free.
NzbPlanet's admin panel conveniently provides your API key for seamless integration with your newsreader software and a smoother, more efficient workflow.

3. NZBgeek
Usenet NZBs for all (not just geeks)
Reasons to buy
+
Well-designed website
+
Powerful GeekSeek search tool
+
Good value
NZBgeek is a popular NZB indexing site with an active forum-based community. Upon arriving at the NZBgeek site, you're greeted with only a login form and nothing else. but registering for a free account grants you access to look around and explore the site.
The NZBgeek interface is visually appealing, with the front page showing the top 10 NZBs from the past 24 hours. Alternatively, you can delve into different sections of the site for a more hands-on experience.
An unusually powerful search tool called GeekSeek has all kinds of filters and settings. In addition to the regular keyword searching, you can specify keywords you want to ignore, and define details like the file size, poster, resolution, language, and the minimum number of downloads so far.
Selecting any individual file displays a considerable amount of detail with links to related websites, an RSS feed and more.
A strong focus on community starts with a live chat option at the top of the front page, and there's also a forum where you can ask for help and discuss issues.
We weren't able to download any NZBs immediately, but this was easy to fix. A 3-day nzbGeek trial provides access to the site, albeit with a very limited number of NZBs.

4. Binsearch
No-frills NZB search engine
Reasons to buy
+
Speedy search results
+
Free with no registration needed
+
Easy NZB creation
+
No advanced features
Binsearch, established in 2006, is an open to the public index that does not require a login, private invitation, or paid membership to use. However, like with other NZB indexers, a Usenet subscription and newsreader software are needed to complete your Usenet setup.
It offers a straightforward interface with a simple search bar, but this lack of shiny features is understandable considering that it's a free Usenet search index. Upon entering your query, you will be directed to a search results page that provides key information such as post age, poster, and group, allowing you to quickly assess the relevance of each result.
Binsearch also has several helpful search filters to customize settings such as the number of searches displayed per page, the option to search within the largest newsgroups or across all newsgroups, refine your search based on post age, and even conduct searches for files within a specific size range.
Overall, Binsearch is a viable choice once you already have Usenet access and newsreader software in place.

5. NZBFinder
Browse Usenet NZBs for free
Reasons to buy
+
Free plan
+
Detailed reports on files
NZBFinder is a Usenet indexing site powered by nZEDb and based in the EU.
Registration is quick and easy, and once logged in, you can easily browse NZBs across a small number of groups.
Selecting a specific NZB on NZBFinder provides a wealth of details including file size, file format, completion status, the groups in which it was posted, and other insights into the contents of the destination NZB.
NZBFinder allows you to explore individual newsgroups or utilize their Search tool. The search tool isn't as powerful as the site claims, but it covers the basics.
The site 'only' indexes around 330 newsgroups, but it does use smart deobfuscation to enhance results, and it boasts an impressive "8+ year backlog of NZBs" to draw from.
Get started with NZBFinder's relatively generous free plan, which includes five NZBs and 25 API hits a day. You can upgrade to any of their paid plans for more NZB downloads and API hits.
We've also featured the best free Usenet trials.
---
Which NZB indexing website is best for you?
When selecting an NZB indexing website, consider your actual needs. Cheaper options may have limited, but sufficient features and retention. Higher-end solutions can offer comprehensive features that cater to advanced Usenet users. Understand your anticipated needs before making a choice. Balancing cost and required functionality are key and this guide should help you to make an informed choice.
How we tested the best NZB indexing websites
To determine the best NZB indexing websites, we created accounts with various providers and evaluated their Usenet search capabilities, accuracy, retention, and speed. Our objective was to assess the overall quality and usefulness of each platform's core tools and evaluate the ease of understanding and using more advanced features.
Are you a pro? Subscribe to our newsletter
Sign up to the TechRadar Pro newsletter to get all the top news, opinion, features and guidance your business needs to succeed!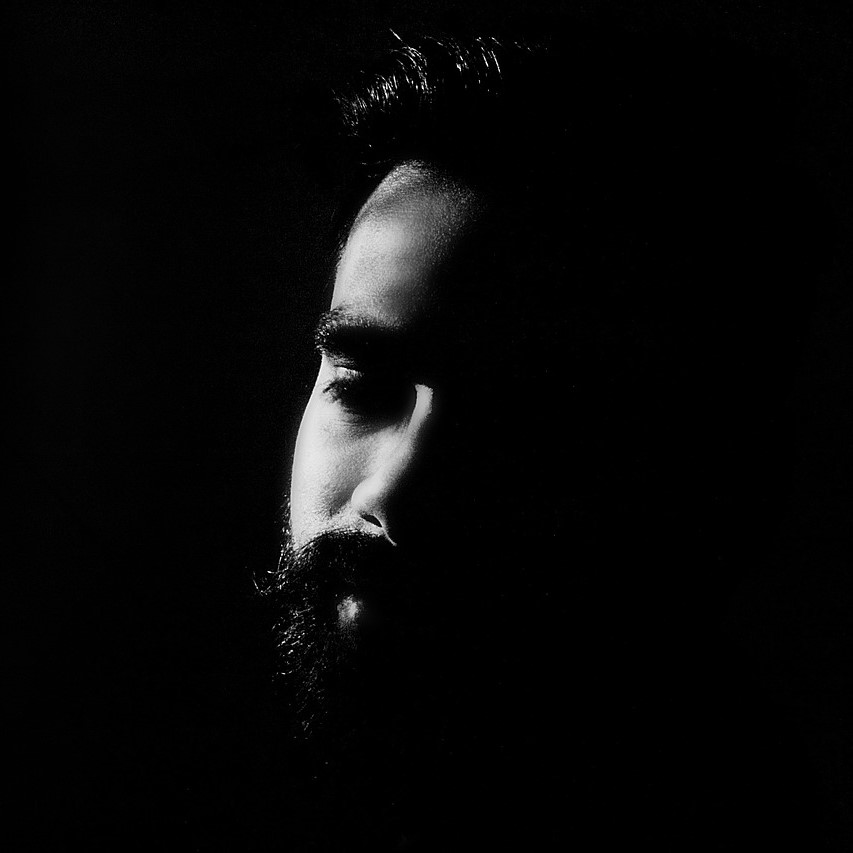 Mike is a lead security reviewer at Future, where he stress-tests VPNs, antivirus and more to find out which services are sure to keep you safe, and which are best avoided. Mike began his career as a lead software developer in the engineering world, where his creations were used by big-name companies from Rolls Royce to British Nuclear Fuels and British Aerospace. The early PC viruses caught Mike's attention, and he developed an interest in analyzing malware, and learning the low-level technical details of how Windows and network security work under the hood.