The best free Usenet trials make it simple and easy for new users to access Usenet groups and download content from them.
While Usenet groups are no longer so commonly used as in the early days of the internet, they still retain a significant following, especially since the advent of NZB readers and NZB indexing websites to make it easier for users to access specific discussions or topics.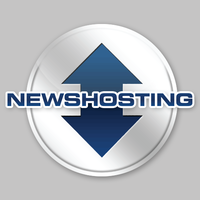 Get 3 FREE MONTHS of unlimited high speed access with Newshosting
This offer gets you 70% off the regular price, 60 connections (normally 30) and includes the newsreader and Zero-Log VPN. Newshosting does not monitor usage, so you can download as much as you want without having to worry about your speeds getting getting throttled or your account getting paused.
However, while Usenet groups were originally free in terms of access and use, these days paid-for Usenet groups dominate. While any online cost is always unwelcome, these paid-for services can offer better reliability and security, resulting in a better overall experience, and a safer one, too, with better anti-virus and spam filtering.
Therefore it's likely that the modern Usenet user will need to use a subscription service to access their favorite groups and content.
However, you can still access Usenet content for free by using free trials of existing Usenet providers. And if you're happy with the service, you could always stick with your subscription.
To help with your choices, we've provided the best deals for Usenet trials, allowing you to get the most out of the free introductory period for various Usenet services.
We've compared these Usenet trials across various factors, from their trial period to the transfer speeds. We also considered what data limitations the providers placed for trials and the details needed to start the trial, among other aspects.
We also picked out the best Usenet providers.
---
The best free Usenet trials of 2023 in full:
Why you can trust TechRadar We spend hours testing every product or service we review, so you can be sure you're buying the best. Find out more about how we test.
Easynews is an all-in-one service combining unlimited Usenet access and a Usenet search interface together in one plan. It has the most accurate search technology with embedded file previews and works on all devices, including mobile, with no software or NZBs required.
The service also gives you the option to either download files or access them directly inside your browser with no downloading required. Exclusive TechRadar Offer - Get 3 FREE MONTHS automatically added to your account [80% Off] plus a free upgrade to unlimited GB with unlimited speeds and a free Zero-Log VPN.
Easynews simplifies things for users by not relying on a desktop client and delivering impressive speeds and the best search results. You can access it from any web browser and also through a traditional newsreader app.
Read our full Easynews review.

XS News probably shares the same ownership or backbone as UseNeXT as it has speeds of up to 800Mbps as well. The firm's trial is as generous (albeit lasting only 14-days) and includes unlimited speed and access to 30 Petabytes of content.
Despite not having the best retention rate, XS News gives you access to over 200,000 newsgroups, which is far more than some providers – so you'll have plenty of opportunities to find and share quality content.
The company offers unlimited speeds with its top-end plan, but if you're not in Europe, the service is unlikely to perform well. There is no VPN service, but users are given free SSL connections. XS News also offers both flat rate and block accounts, which means you have several options to choose from.
Read our full XS News review.

Newshosting is offering an exclusive 750GB high-speed downloads free trial (no speed caps) for 7 days for TechRadar visitors. This is the best free trial available and includes a free newsreader (Usenet search included) plus a free No-Logs VPN. If you decide to stay on after the trial period, you'll get a 58% lifetime discount automatically applied to your account.
Newshosting has been operating its Usenet delivery network for over 20 years and has server platforms in the EU and US so that you can enjoy fairly reliable and speedy Usenet transfer speeds in most places.
For security, Newshosting has the option of SSL encryption for connections to Usenet, via the usual port 563. This doesn't lower the speed noticeably, so you will enjoy both performance and privacy with the SSL. And for additional security, Newshosting as its own VPN.
Read our full Newshosting review.

Eweka offers one of the most generous free trials with 7 days free featuring unlimited downloads and unlimited download speeds. Once that period has elapsed, you can opt for a subscription and get an automatic 27% lifetime discount through TechRadar.
All of Eweka's plans are secure because they offer unlimited access with 256-bit SSL connections. The company doesn't monitor which newsgroups users post to or download from or the content that's put in news articles by users.
But privacy options are a bit limited because although you can sign up with just an email address and country location, there's no option to pay for the service using bitcoin or crypto currency.
They also now provide unlimited download speeds and 50 connections. Not all the features will be available across the price plans, but there are many payment methods available and you could choose how you want to pay (monthly, annually, bi annually, or quarterly).
Read our full Eweka review.

Supernews has only a 72-hour trial period, the (joint) shortest of the freebies here, but it's the only one to offer a 100% completion rate which should cut down the number of download failures.
Supernews' features are similar to some of the other providers, like unlimited speeds and unlimited access. You get 30 connections to maximize the download speeds, and all of them have SSL for security. But signing up for the service needs you to provide a fair amount of personal data, even if it's only for the free trial.
A subscription will also get you access to over 110,000 newsgroups. The binary retention is over 3 years, and text retention from discussion newsgroups is over 17 years. Users have access to 24/7 customer support, 365 days a year, and there is a detailed FAQ page to help you find answers swiftly for simple issues.
Read our full Supernews review.

Giganews on the other hand doesn't suffer from the same issues. Its 14-day trial is on par with Easynews, and gives you a nifty Usenet browser called MIMO. But you have unlimited monthly access and a whopping 50 connections.
There are cheaper Usenet options around, but Giganews won't disappoint if you want a reliable network, high performance, and quality support. The company has been in operation since 1994 and promise no maintenance outages and zero downtime.
Unlike other Usetnet providers, Giganews has its own servers across multiple contents. It writes the code running on them and built its own Usenet network. All in all, you can expect stable service from them around the world.
You'll also enjoy the comprehensive customer support they offer. It's active 24/7, 365 days a year, and you can contact them through a live chat window. They also have a detailed knowledgebase and segregated support options for the different services they offer (Usenet, VyprVPN, and Mimo).
Read our full Giganews review.

You can try one of the most popular European Usenet service providers, TweakNews, for up to 10-days with unlimited downloads and uncapped speeds. You get a lifetime discount, but just be wary of the low retention levels.
But you will enjoy speedy downloads with a high completion rate, a free newsreader with search, and a capable VPN for a low price. It offers SSL encrypted connections and 4200 days of retention, and the Ultimate plan gives access to PrivadoVPN, a premium zero-log VPN service.
TweakNews' support page is quite helpful and it covers all the general FAQs. People who are new to Usenet, PAR2, and NZB files will find plenty of useful information here. For issues that are not covered, users can raise a support request with a contact form.
Read our full TweakNews review.

UsenetServer also offers a 14-day trial but it ends when you reach the 10GB limit, which for power users could take a few minutes! This service is aimed at experienced users so novices should proceed with caution.
This high-speed Usenet service has servers across the globe and over 5000 days of retention. It offers unlimited downloads, unlimited speed, and 20 concurrent 256-bit SSL connections.
UsenetServer claims to have some of the lowest prices for premium Usenet access and this appears quite true based on its available retention and its discounted annual subscription plan. Not to mention, its colossal retention archive covers over 110,000 global discussion groups.
This Usenet provider also provides an optional zero-log VPN. The VPN has servers in 47 countries, great streaming speeds, and apps for all major desktop and mobile device operating systems.
Read our full UsenetServer review.

Netherlands-based Pure Usenet wants to introduce new users to 7-days of Usenet nirvana with 12 connections, unlimited speed, and unlimited data allowance, unlike most of the other trials highlighted here.
Pure Usenet is a popular choice for newsgroup access, especially for new users with limited experience. The service is pretty straightforward, but it requires a third-party client, like Mozilla Thunderbird or a dedicated solution along the lines of NewsLeecher.
This Usenet service provides simultaneous connections, and the number varies depending on your subscription. With multiple connections, you can better use your internet connection's potential. The more connections you have open, the faster your Usenet experience is likely to be.
The service lacks a live chat feature, but a web form is provided for support requests. There's also a phone number and email address to reach out to for help.
Read our full Pure Usenet review.

Usenet Farm promises to be a "fresh wind on the Usenet landscape" and tries to achieve this by killing the password and not requiring any registration. You only need your email to log in to the trial. Get this 10GB trial for free with no time limits.
This Netherlands-based Usenet provider was launched comparatively recently (2014), and along with its fast servers, it provides swift signups and a solid free trial. Usenet Farm offers a polished experience with an eye on privacy, but the retention is low.
With the right subscription package, you can enjoy unlimited speed, account sharing, up to 6TB of data per month, and up to 50 simultaneous connections. Although most of your interaction with Usenet Farm will be via your usual newsreader, the service has a dashboard that gives detailed statistics about how you use the service.
Read our full Usenet Farm review.

A 14-day trial and 36GB of content is what you can expect from iLoad Usenet, a German-based service that only needs your email – like the above provider – to kick-start your Usenet journey.
iLoad Usenet claims to offer 6,283 days of retention, which is a little above one and a half decades. They also offer excellent completeness, a powerful integrated search engine for the Usenet, and free SSL encryption.
To use the service, you'll have to download their desktop client, which is available for Windows, macOS, and Linux. The software has preselected categorized newsgroups for you to browse, but you could pick your own options from over 110,000 newsgroups.
There's no option to call and talk to customer support agents, but there is a support form to fill, and you could reach out to the company through e-mail. Their wait time is generally a few hours, so you're unlikely to get instant support.

There seems to be something in the Netherlands that attracts Usenet providers. Easyusenet is another outfit based in the country, and offers a 5-day trial with 200Mbps speeds and no data download limit. You do need to provide your mobile phone number, though, as the company will send you an SMS code.
Easyusenet has many pricing options to choose from, making it flexible for both light and heavy users. Across all their plans, you'll receive over 2500 days of retention, access to more than 134,000 newsgroups, and free TLS/SSL encryption.
This Usenet provider doesn't allow account sharing. If the account is having more than one simultaneous session, you won't be able to connect and will receive an error message. There are multiple payment options, though — bank transfer, credit card, paysafecard, iDeal, and bancontact/ mister cash.

Aiming to lure you in with the (joint) shortest trial period of all the providers here is Hitnews. You have 72-hours to download as much content, and read as many posts as is humanly possible. Get those coffee mugs lined up as you experience unrestricted Usenet access.
Hitnews offers 2500 days of retention, 100 connections, and over 140,000 uncensored newsgroups to choose from. They offer the same maximum download speed across all of their Usenet plans, and high completion.
Thanks to their flexible pricing structure, you can select a package that offers just what you need and not have to pay extra for services you're unlikely to use. Hitnews has servers in the US and Europe, so expect consistent speeds from most places.
They offer a maximum of 100 connections (SSL secured) and don't maintain logs — ideal if you want extra privacy.
We've also featured the best NZB and Usenet clients.
---
How to choose the best free Usenet trial for you?
When deciding which best free Usenet trial to opt for, assess how comprehensive the trial is going to be. How many days (or hours) is the trial for? How much speed does it offer? Are there any data caps? What information do you have to provide to get started with the trial?
Then, you'll want to evaluate your options. While some Usenet providers offer excellent retention and access to plenty of newsgroups, others offer better speeds or security and privacy. You'll want to consider all their features to narrow down the providers that focus on what you want.
Not all Usenet providers have flexible pricing plans in place, so make sure to find one that meets all your requirements and won't have you paying extra for features you don't need.
How we tested the best free Usenet trials
When evaluating the the best free Usenet trials, we first looked at how many days the trial period was for. Longer trial periods give you a more accurate idea of what the Usenet provider offers, allowing you to make a purchase decision you're less likely to regret.
We examined the speeds they offer during the trial, whether there were any data limitations, and what information we had to provide to get started. Privacy-focused Usenet providers may not ask for any other details except your email ID, making it swift and convenient to begin the trial.
We also checked if the providers had offers for users who've completed a free trial, and whether the free trial included additional tools (like a VPN or newsreader app), among other things.
Read more on how we test, rate, and review products on TechRadar.