Best free Usenet trial of 2023
Best
Contributions from
last updated
Our list of the best free Usenet trials and deals
Free Usenet trials make it simple and risk free for new users to access newsgroups and explore the world of Usenet.
Best free Usenet trial: quick menu
1. Best overall
2. Best retention
3. Best completion rates
4. Best independent
5. Best for Europe
6. Best for data
7. Best premium
8. Best for speed
9. Best affordable
10. Best for privacy
11. Best for desktop
12. FAQs
Usenet access is almost always a paid subscription service and in exchange, you get reliable connectivity, security, speeds, retention, and completion. Most important, subscribing to a premium service gets you access to all newsgroups and a complete Usenet archive. Some even include newsreader software that connects to Usenet immediately after signup.
The good news is that you can still access Usenet at no upfront cost through free trials provided by select Usenet providers, then keep your subscription if you are happy with the service or cancel. We curated a list of the best free Usenet trials and deals to maximize your experience during the introductory period. We've compared options based on trial duration, transfer speeds, data limitations, premium features like a newsreader and/or Usenet search tool, and other key factors.
To dive right in with a top-quality Usenet provider, check out our list of best Usenet providers.
We also picked out the best Usenet providers.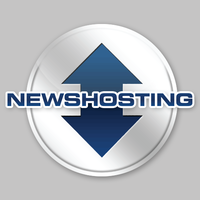 Get 3 FREE MONTHS of unlimited high-speed access with Newshosting
[Exclusive Deal] 70% off Newshosting with a 30 day money-back guarantee. TechRadar's #1 recommended Usenet provider with: longest retention, most complete Usenet archive, fastest speeds, 100 connections, a free newsreader with search, and premium unlimited VPN account.
Newshosting does not monitor usage. Download as much as you want without speedthrottling or account pauses.
Get in touch
---
The best free Usenet trials of 2023 in full:
Why you can trust TechRadar We spend hours testing every product or service we review, so you can be sure you're buying the best. Find out more about how we test.
Best overall
One of a kind Usenet access from any device
Reasons to buy
+
+
All-in-one Usenet access
+
Easy-to-use web interface
+
Fast and accurate search results with file previews
Easynews is an all-in-one service combining unlimited Usenet access with a powerful Usenet search interface together in one plan. Easynews offers the most accurate search technology, complete with embedded file previews for a seamless experience across all devices, including mobile. No additional software or NZBs are required.
The Easynews Usenet search interface is user-friendly and provides fast, precise search results. It also comes with features like advanced search filtering (e.g. by newsgroup, file size, or even file type), saved search preferences, a zip manager to conveniently select multiple results for transfer, and even language preferences.
Exclusive TechRadar Offer - 3 FREE MONTHS added to your Easynews account [80% Off]. Get a free upgrade to unlimited GB with unlimited speeds, unlimited access to Easynews search, and a complimentary VPN account for added privacy. A 30 day money-back guarantee is also included.
Read our full Easynews review.
Best retention
Premium Usenet service with the best retention and server network
Reasons to buy
+
+
100% unlimited data and speeds
+
Fastest Usenet network
+
Free newsreader with search
For over 20 years, Newshosting has been trusted by the Usenet world, operating a global delivery network with server platforms in the EU and US. Recognized as the gold standard forUsenet access, Newshosting offers the fastest speeds, reliable connections, and highest quality retention.
All Newshosting packages include a free newsreader app that simplifies the Usenet experience. With its built-in search feature,easily find specific posts or explore the extensive collection of 110,000+ newsgroups. The app also supports NZBs through direct import or drag-and-drop functionality, adding convenience to your Usenet workflow.
Exclusive TechRadar Offer - Get 3 FREE MONTHS added to your Newshosting account [70% Off]. This offer includes unlimited GB with unlimited speeds, a free newsreader with search, and free unlimited VPN account for added privacy. 30 day money-back guarantee also included.
Read our full Newshosting review.
Best completion rates
Independent EU server platform with high retention and completion rates
Reasons to buy
+
+
High-completion servers
+
Long retention rates
+
Unlimited Usenet access
Eweka is a EU based Usenet service known globally for its high completion and retention levels. Operating its own trans-Atlantic backbone, Eweka offers fast speeds and unlimited Usenet access to users inside and outside of Europe.
Eweka provides a free newsreader, with a convenient Usenet search feature, article previews, and support for NZBs, simplifying content discovery and download management.
Eweka offers strong privacy, including 256-bit SSL encryption and no tracking or monitoring of User activity, but there is no option to pay with bitcoin or other cryptocurrencies.
Exclusive TechRadar Offer - Get 52% off Eweka's best package [includes money-back guarantee]. This offer includes: unlimited GB; unlimited speeds, a free newsreader with search, and free unlimited VPN account.
Read our full Eweka review.
Best independent
Independent news server with high completion
Reasons to buy
+
+
High-completion independent servers
+
Unlimited Usenet access
TechRadar users can get 42% off unlimited access to one of most popular European Usenet service providers, TweakNews. While their retention levels may not be as deep as some other providers, TweakNews has top-quality retention, storing and making available the complete daily Usenet feed. All Usenet posts in all newsgroups are accessible fromTweakNews' impressive 4,200-day retention archive.
With a 99.9% completion rate, TweakNews guarantees full and comprehensive access to Usenet content. Users enjoy fast downloads with uncapped speeds, unlimited data usage, SSL encryption, and a free newsreader with search functionality, all at a competitive price.
TweakNews' support page is quite helpful covering all the general FAQs and is particularly helpful for newcomers to Usenet, PAR2, and NZB files. For any unresolved issues, users can submit a support request through the 24/7 contact form.
Exclusive TechRadar Offer - Get 42% off TweakNews' best package. This offer includes unlimited GB, unlimited speeds, and free newsreader with search.
Read our full TweakNews review.
Best for Europe
A decent Usenet option for Europeans
Reasons to buy
+
Great range of plans
+
Decent user interface
Reasons to avoid
-
No international servers
XS News, another long-time European Usenet provider, has a generous 14-day free Usenet trial that includes unlimited speed and access to a vast 30 Petabyte Usenet archive. If you remain after your free trial, your service will be enrolled on the Elite yearly plan.
Despite having lower retention than our top choices,, XS News gives you access to over 134,000 newsgroups, which is far more than some providers for ample opportunities to discover and share high-quality Usenet posts.
While XS News offers unlimited speeds with its top-tier plan, its performance may be less optimal for users located outside of Europe. The service does not include a VPN, but users are provided with free SSL connections to enhance security.
TechRadar Offer - Get a 14 day free trial with XS News.
Read our full XS News review.
Best for data
Hassle-free Usenet with 10 GB data
Reasons to buy
+
Free 3-day/10GB trial
+
Responsive support team
Supernews offers a 72-hour trial period, one of the shortest among the free Usenet providers listed here. However, it includes 10 GB of data with unlimited speeds throughout the trial period.
Supernews' subscription plan includes features similar to some of the other providers, like unlimited speeds and unlimited access. You get 30 connections to maximize the download speeds, and all of them have SSL for security. It's worth noting that even for the free trial, some personal data is required during the signup process.
A subscription will also get you access to over 110,000 newsgroups, along with 3+ years of binary retention and 15+ years of text retention. Additionally, their customer support is available 24/7, 365 days a year, and they offer a comprehensive FAQ page to quickly address any common queries or concerns.
Get a 3 day free trial with Supernews.
Read our full Supernews review.
Best premium
Premium Usenet service for power users
Reasons to buy
+
Fast VPN
+
Free 14-day/10GB trial
+
Wide range of plans
Giganews offers a 14-day free Usenet trial with 10 GB of data with full speeds. Like Supernews, binary retention is considerably lower than the top Usenet providers, but it does grant you access to all newsgroups.
Paid plans bump you to unlimited data along with an unlimited VyprVPN account. This value-add provides no-log online security for all your devices. However, it's important to note that the MIMO newsreader is no longer available, and users will need to configure a separate Usenet newsreader like SABnzbd.
There are cheaper Usenet options, but Giganews won't disappoint if you want a reliable network, fast performance, and quality support. The company has been in operation since 1994, manages its own servers across multiple continents, and promises no maintenance outages and downtime.
You'll also get comprehensive customer support. Giganews support is active 24/7, 365 days a year, available through a live chat window. They also have a detailed knowledge base and support options for the different services they offer (Usenet and VyprVPN).
Read our full Giganews review.
Best for speed
Great Usenet for fast and unlimited access with high-retention
Reasons to buy
+
Low-priced unlimited Usenet
+
Free, unique Usenet search feature
+
High quality retention across all newsgroups
UsenetServer has provided high-performance Usenet access for decades. With servers distributed worldwide, they offer exceptional coverage and over 5,400+ days of complete retention for 110,000 newsgroups.
Its Global Search feature allows users to efficiently search Usenet and create their own NZBs.Our testing returned reliable search results and high completion rates using UsenetServer's global search.
An unlimited VPN is also included, with servers in 47 countries, great streaming speeds, and apps for all major desktop and mobile device operating systems.
UsenetServer offers unlimited downloads, unlimited speed, and 20 concurrent 256-bit SSL connections at some of the most affordable prices for premium Usenet access. Get special pricing of $7.95/month on a yearly plan or $10/month for the monthly plan.
Read our full UsenetServer review.
Best affordable
An affordable and easy-to-use Usenet service
Reasons to buy
+
1 week free trial with unlimited GB
+
Low-priced unlimited plan
Reasons to avoid
-
Lower tier plans have less connections
Pure Usenet offers one of the best free Usenet options available:7 days of free Usenet with unlimited data allowance, unlimited speeds and free SSL encrypted connections.
Pure Usenet has an impressive retention period of 4,100+ days in all newsgroups, ensuring access to a complete Usenet archive going back many years. The service provides unlimited data usage and high-speed access over SSL encrypted connections.
To connect to Pure Usenet, a third-party client like SABnzbd or NZBGet is needed. While Pure Usenet lacks a live chat feature, there is a web form for 24/7 and email available for support requests.
Read our full Pure Usenet review.
Best for privacy
Great Usenet service for the privacy-conscious user