How to host a website
How-to
Contributions from
last updated
Get yourself or your business on the Internet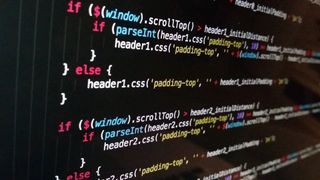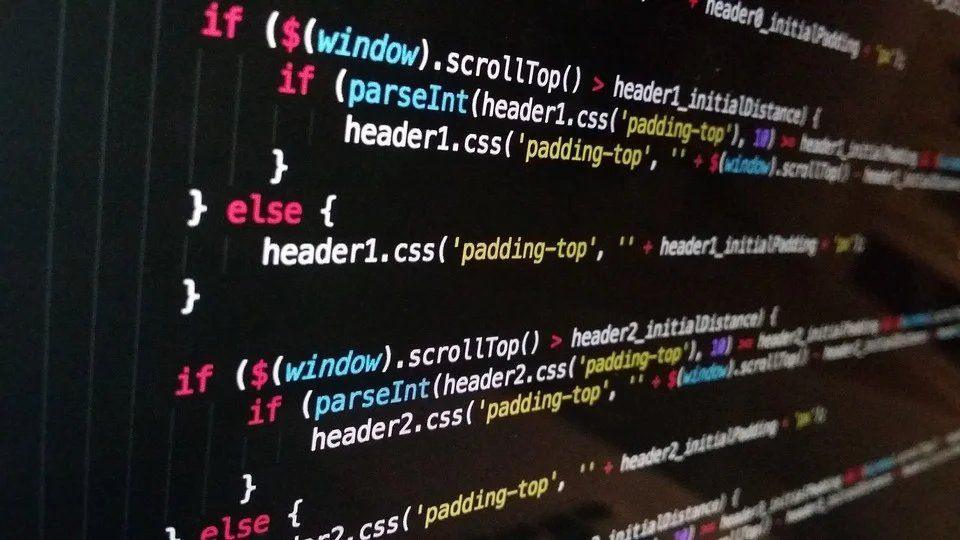 (Image credit: Pixabay)
Hosting your own website makes total sense and not just if you're in business. It's both easy and affordable to create personal web pages using a web hosting package to help you with all of the heavy lifting. However, having a business website is pretty much a necessity if you're aiming to stay relevant, so what better way to do it than host one yourself.
The good news on that front is there are lots of different options when it comes to hosting a website. You can host a website yourself, commonly referred to as self-hosting, or you can simply sign up with a web hosting platform, which will act as home for your new project.
If you're looking for the easy route, with the added benefit of lots more features and functions on your website, a hosted plan is the best way to go. There are plenty of web hosting providers to choose from, with plans to suit all budgets and most come with all of the functionality you'll ever need. They even add in new features and functions as they become available, meaning you don't even have to have any real web development skills either.
Which also brings us to the ease of use aspect of heading in the direction of a web hosting provider. For the most part, they'll do all of the hard work, leaving you to configure your pages as you want them. You'll get to do all those fun bits, while the provider does all of the heavy lifting and technical stuff. Here's how to get started in just a few simple steps.
How to get started with web hosting
Central to the web hosting plan has to be signing up with a web hosting service. These come in all shapes and sizes, with price points to suit any kind of need or budget. It's possible to choose from plenty of high-profile web hosting providers, who you'll have seen adverts for in the media and they make a lot of sense.

This is because they have high-volumes of customer numbers and they're keen to get your business. So, look out for web hosting deals and promotions. The larger name web hosting providers also offer comprehensive features and functions, even with some of their more basic 'starter packs'.

Another benefit in this case is that it's easy to upgrade and expand the power of your website, perhaps as your business grows or your personal pages need a little more sophistication.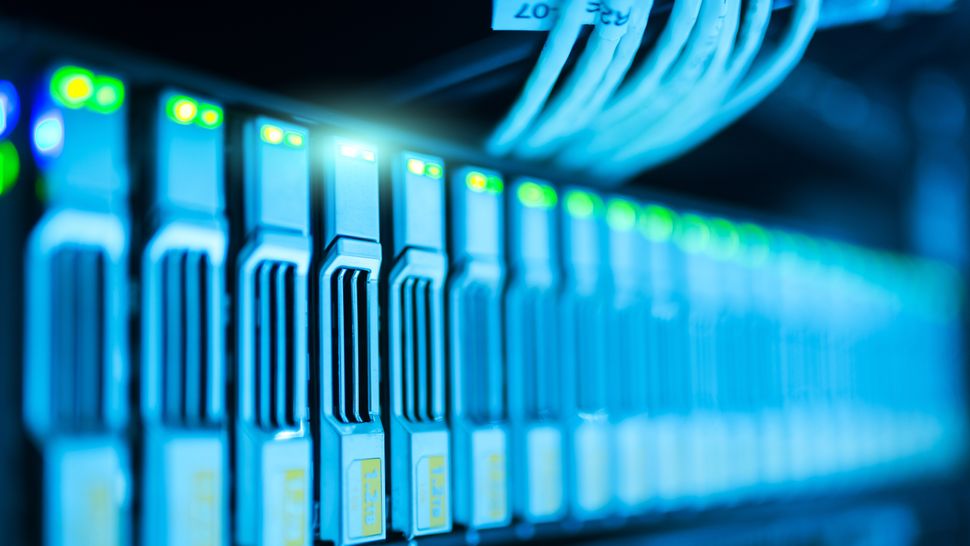 Things you need to host a website
There are plenty of component parts worth looking out for when you're compiling a checklist for your web hosting plan. It's well worth comparing web hosting providers and seeing what they can offer in terms of storage, bandwidth limits, speed and also any uptime guarantees, which ensures your site will be live as much as possible and not affected by technical glitches.
The other core issue to think about is what sort of contract length is being offered. You might want to keep your contract rolling on over the years, so it's well worth researching if your web hosting plan is going to be flexible enough to meet your changing needs. The good news is that web hosting prices remain keen and are good value when you consider the features and functions that come with most packages.
In that respect, lookout for any free domain name incentives that might come as part of signing up, along with a free SSL certificate, which makes your website instantly more appealing due to the beefed up security it'll have. Most reputable web hosting companies also offer easy access for installing content management systems for creating web pages and adding content.
One of the most popular options is WordPress, which allows you to create and manage a website easily and without too much in the way of technical knowledge. It's a good option to go for, especially if you're after something a little more zingy than some basic web pages. Web hosts can also help you migrate content too, which might be handy if you have an existing site that you want to bring into your new web hosting package. In that respect, keep a keen eye out for how much support you'll get too.
Why a Content Management System matters
Signing up for a web hosting package which can offer you access to a Content Management System, or CMS, such as WordPress makes an awful lot of sense. This is especially so if you want a website that will feature much more than just static content. A CMS offers you the ability to build and manage dynamic websites, which means that your web hosting package supports databases. That instantly turns your website into a much more powerful proposition.
While most web hosting providers offer basic website builders within their plans, which are fine for less demanding site projects, a dynamic or database-driven website offers much more power and flexibility. Web hosting providers
will offer you everything you need to host your website, usually in the form of these easy to use tools, while taking away the complexities of maintaining all the technical infrastructure starting with the web server. It'll be much less labout-intensive than doing everything yourself.
Before you get to that part, you'll need a domain name too, which is the address of your website, such as techradar.com. Here's our guide that'll equip you with everything you need to know about domain names. The good news is that many hosting providers will also offer to register domain names and perhaps even offer a discount if you register your domain with them, as outlined above.
Types of hosting platforms
If you're putting together a plan for hosting a website it's worth remembering that there are different variations on the theme. Each type has pros and cons, depending on what you're going to be doing.
The most basic is Shared Hosting. With this type of hosting, you and other website owners are given access to the same physical server. Essentially, you are all sharing the same hardware resources, though of course you each have your own separate accounts.
The biggest advantage of shared hosting is its affordability, since the hosting provider can divide the cost of maintaining the server between you and the other website owners. On the downside though, shared hosting offers a limited amount of resources. To guarantee the same level of service to all its customers, shared hosting providers usually have a stringent cap on resources such as the CPU, physical memory, and bandwidth.
On the other side of the spectrum is Dedicated Server Hosting. As the name suggests, this type of hosting offers you an entire server for yourself. You won't be sharing the server or any of its resources with anyone, and you'll get it entirely to yourself.
Dedicated hosting gives you more control and you can configure everything on the server as per your requirements. But this also means that you have to take care of all the technical tasks that the hosting provider would've handled for you in shared hosting. That said, some providers do offer managed hosting, but these would cost you more money, and kind of defeat the whole purpose of dedicated hosting.
In between the two, is what is known as a Virtual Private Server or VPS Hosting. Thanks to the joys of virtualization, the service provider divides the big server into smaller, isolated, virtual servers. Each unit functions independently of each other, thus giving the illusion of a dedicated server.
The advantages of VPS hosting is that you get better and more reliable performance than on a shared host. The server is also customizable enough and easy to scale.

On the flip side, management of a VPS is similar to a dedicated host. You'll have to take care of technical tasks related to the server yourself. However, many hosting providers offer the option of choosing a fully managed VPS hosting plan, which takes most of the mundane maintenance tasks away from you.
To summarize, with VPS hosting you should get excellent web hosting functionality at a far lower price than a dedicated server. Most people start with shared or VPS hosting and upgrade later as their business grows. Dedicated hosting, on the other hand, is the ideal choice for websites with very large bandwidth and storage requirements.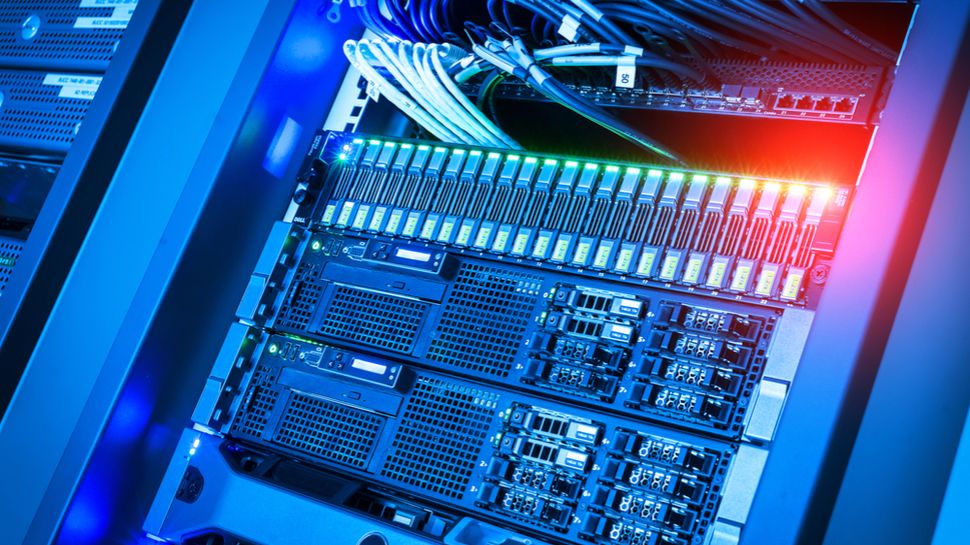 Type of website
Before you choose a hosting plan, once again, take a step back and think about the type of website you want to host. Generally speaking, websites can be divided into two broad categories.
The simplest are the Static websites. These are usually hand-coded in HTML or using the help of a web design software such as Blocs, Rapidweaver, and Pinegrow Web Editor, before being uploaded to the hosting provider's server. They are called static because every time you need to make any changes, you'll have to implement them on your computer and then re-upload the edited HTML file.
Static websites are simpler to design, and cheaper to maintain. However, not only do they offer limited functionality, they also make some common online tasks more difficult to implement, particularly handling transactions, or interacting with your visitors.
Then there are Dynamic websites, which we touched on earlier. In addition to HTML, this type of website makes use of scripts to generate and update content as required (hence dynamic). Dynamic websites are usually powered by content management systems (CMS) like the aforementioned WordPress and Joomla. You can interact with and influence your website using these Content Management System setups and help simplify some of the complex but essential online tasks, which would have been nearly impossible with a static website creation.
Before you choose the type of hosting, you should carefully consider that both types of websites have their own technical requirements. It might be worth contact any providers you're keen on and comparing who offers what and for how much. For instance, a WordPress site will have different requirements than a static website, or you may even need a website that processes payments. It can all be done, but the price invariably goes up as you add more sophistication.
Therefore, it's a really good idea to spend some time thinking about how you plan to build your website, which will help you zero in on the correct hosting platform for you.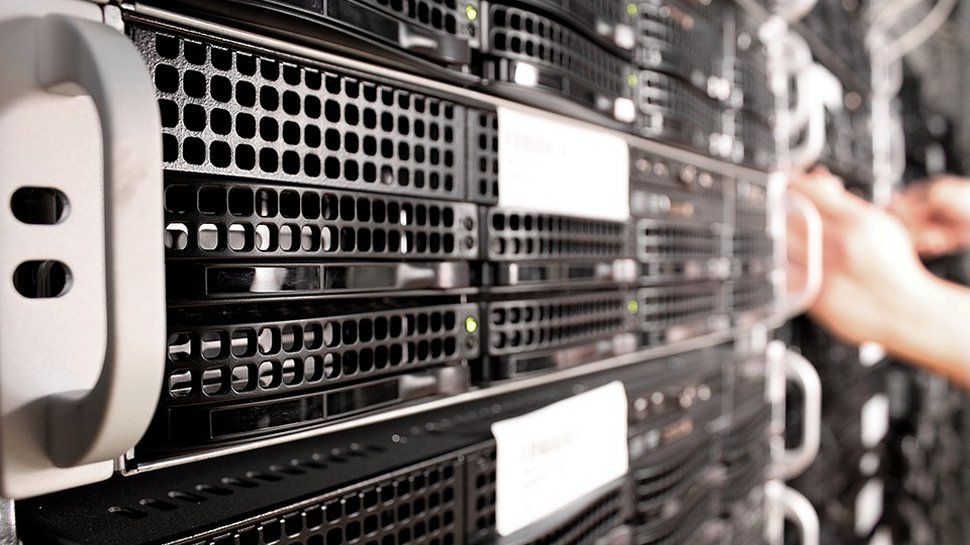 Features to look for
Once you know the type of hosting platform that'll best work for you, it's time to shop for the right hosting provider. There's certainly no shortage of hosting providers to choose from, but they all differ in terms of the price and the services offered. The features are important because there's more to web hosting than just making your website available online, which is why the good hosting providers pack in a lot of other essential services.
In our opinion, the best way to judge a good host isn't solely on price. Instead there are several other parameters on which you can grade them and we'll run through some of the features and functions that we consider being the most essential:
Bandwidth: Unless you are hosting a personal website or an online resume that'll be visited rarely, you should take some time to estimate the amount of bandwidth for your website. While you can start with the lowest tier plans of most hosting providers, if you plan to host a media intensive website with lots of multimedia content, you'll need a large amount of bandwidth even to begin with.
It's well worth checking that the package you're interested in will be able to handle your traffic and also that you will not get penalised if things start to get really busy. Similarly, make sure that there aren't any penalties or additional costs if you need to ramp things up moving forwards.
Scalability: As above, in addition to thinking about the current requirements of your website, you should also take some time to think ahead. If you do a good job, your website will soon attract more visitors. You should look for hosts that can accommodate your growing requirements, both in terms of storage (as you upload more content) and in terms of that all-important bandwidth (to serve the growing number of visitors) and preferably charge on a pay-as-you-go basis.
Content delivery network (CDN): Again, depending on the type of website you plan to host, a hosting provider that has a built-in CDN will help you deliver your content faster. This is even more essential for websites that aren't tied to a particular geography and are serving content to a worldwide audience. If you are new to CDNs, here's our guide to help you get started: What is a CDN?.
Linux or Windows server: Most web hosting providers offer Linux and Windows servers. Choosing the right one for your website doesn't depend on which of these operating systems you are running on your desktop. Instead, as a general rule of thumb, you should only opt for Windows hosting if your website requires Windows frameworks such as ASP.NET, MS SQL, IIS web server, and such. For every other kind of website, we'd suggest you go with Linux hosting.
Website builder: Web hosting providers have a handful of assistive tools and control panels like cPanel and Plesk to help you with managing your website. One such helpful tool can be one of the best website builder software platforms. In case you haven't heard of website builders, here's everything you need to know about them: What is a website builder? If you are planning to develop your website on your own, look for a provider that offers the use of an online website builder, to make the task easier.
SSL certificates: One of our primary reasons for discouraging self-hosting is security. The web hosting provider will take all the necessary steps to ensure the security of their web server, thereby protecting your website. On the other hand, an SSL certificate will help ensure the security of any information shared between you and your visitors. This includes everything from login information to credit card details. SSL certificates have become an essential feature of hosting a website as we've explained in our guide What is a SSL Certificate?, which is why you should look for hosting providers that can help you procure one.
Automated backups: We are strong advocates of taking regular backups, whether it is your personal computer or your website. The web hosting providers take adequate measures to protect against all kinds of risks. But in case of an unplanned calamity, you should always have a recent version of your website backed up that you can revert to. The good hosting providers often offer to take automated backups at least once every 24 hours, saving you the trouble of having to create and implement a backup policy for your website.
Email services: Many web hosting providers don't include an email address in their starter packs, while others will throw in one. If you need more email addresses make sure you subscribe to the appropriate plan. Also note that some hosting providers offer email as an add-on feature, which gets you a lot more addresses and several other email-related features as well such as spam protection.
Domain name registration: While it isn't an essential feature, registering your domain name with your hosting provider enables you to manage them both from the same interface.
Why self-hosting isn't worth it
What's more, because there's no one else to setup, configure and maintain the web server for you, you'll need to have the technical know-how to install the hosting infrastructure. Not only that; you'll also need to punch holes in your firewall to allow incoming traffic from the Internet to reach your self-hosted website.

Even if you are willing to go through all this trouble to set up your web host, you'll still not be able to send email. That's because virtually all ISPs block outgoing traffic over port 25 in an effort to discourage spammers.
So, as you can see, hosting a website can be easy and affordable to do, especially if you sign up for a package with one of the premium providers. It certainly makes a lot more sense than opting for a do-it-yourself approach.
Technically, you can host a website from within your own computer. However, just because it can be done, doesn't mean it should. Going it alone with a self-hosting website project can prove time-consuming and might not be any cheaper than opting for a paid-for web hosting package.
Granted, self-hosting puts you in complete control over the hosting environment. It's your computer and you can power your website on top of any software stack that catches your fancy. In fact, it is this absolute control that makes self-hosting appealing to some, but it comes with some drawbacks.
Even before you get down to installing your software stack, you'll need to make sure your web server has a constant power supply, with appropriate power backups in case of outages. You'll also need a static IP address from your ISP, since most assign one dynamically that changes every time you reset the router.
Self-hosting adds to your workload
So, as you can see, self-hosting a website brings with it a lot of inconveniences. Besides, server maintenance and monitoring is an always-on task that requires specialized skills and if not done well, could turn off your visitors. If you've plumped for a web hosting package, a lot of that behind-the-scenes monitoring and upkeep is done on your behalf.
All things considered, self-hosting is a reasonably good option for small in-house project teams for collaborating on projects internally, but it is definitely not worth the hassle for hosting a publicly accessible website. That's especially so now that there are so many web hosts out there with great deals and value hosting packages that simply make much more sense.
Now that you know what's involved in hosting a website, head over to our list of the best web hosting providers and pick one that best meets your requirements.
Are you a pro? Subscribe to our newsletter
Sign up to the TechRadar Pro newsletter to get all the top news, opinion, features and guidance your business needs to succeed!
Rob Clymo has been a tech journalist for more years than he can actually remember, having started out in the wacky world of print magazines before discovering the power of the internet. Since he's been all-digital he has run the Innovation channel during a few years at Microsoft as well as turning out regular news, reviews, features and other content for the likes of TechRadar, TechRadar Pro, Tom's Guide, Fit&Well, Gizmodo, Shortlist, Automotive Interiors World, Automotive Testing Technology International, Future of Transportation and Electric & Hybrid Vehicle Technology International. In the rare moments he's not working he's usually out and about on one of numerous e-bikes in his collection.