The best payroll software for small business makes it quick and easy to manage paying wages plus any associated benefits and taxes due.
Payroll software is essential for any business with employees. However, it's not simply a case of ensuring taxes and benefits are properly managed, but also that employees are provided with clear information to reflect their wages as well as necessary deductions.
It used to be the case that payroll software was downloaded and run from the office, with pay slips printed out for employees to reference. These days cloud-based payroll systems allow not just for better redundancy and backups, but also digital record keeping, by providing pay slips that employees can access from home or even on their phone, saving on printing and paper.
Additionally, this digital transformation also makes it easier for employees to submit queries, and support can be better centralized for it.
However, whichever form of payroll software you choose to work with, it's imperative that it also runs smoothly with existing accounting packages. Therefore don't be surprised that the best in payroll software also tends to be supplied by the best in accounting software.
When narrowing down on the best payroll software for small business, we looked for useful and reliable features, like unlimited payroll runs, easy employee and administrative access, and a simple interface. We also looked at the quality of their customer support across phone, email, and chat, along with the documentation available for learning.
Here we feature the best payroll software platforms currently available.
We've also highlighted the best free software for small businesses and the best tax software.
---
Best payroll software for small business in 2023 in full:
Why you can trust TechRadar Our expert reviewers spend hours testing and comparing products and services so you can choose the best for you. Find out more about how we test.
Paychex provides a full range of full HR solutions for business, to cover the entire employee lifecycle, including of course Payroll.
This means covering everything from recruitment to onboarding, payroll and benefits, as well as development and training. The software's interface is quite straightforward and accessing employee records and payroll is easy.
Paychex also ensures regulatory compliance and mitigating risk. It does this through a combination of self-service computer software for easier employee management, to personalized support to ensure you're getting the help you need. Performance management also ensures that employee development works in line with your business strategy.
Because Paychex has offices across the US, the company can offer competitive benefits and insurance packages for employees on a par with those offered by Fortune 500 companies.
Read our full Paychex review (opens in new tab).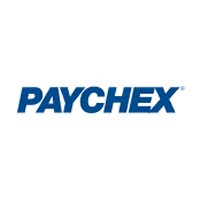 (opens in new tab)
Paychex - flexible packages to suit all businesses (opens in new tab)
Get the best deal for your business by answering a few questions and you'll be able to get a tailored solution that covers everything from recruitment to onboarding, payroll, benefits and more besides. Get a free consultation (opens in new tab) with a solutions specialist.

Lots of businesses are moving to flexible, remote ways of working, and plenty of companies are growing quicker than ever. Rippling is the ideal HR provider if you need a company that can cope with the versatility of modern business.
Rippling offers remote laptop management and instant local tax registration, so you can manage staff no matter where they're located. It also provides a slick, straightforward dashboard that you can use to evaluate data, manage employees, pay salaries and alter employee benefits.
This company offers the sort of benefits you'd expect from the most prestigious organizations, and you can rely on one-on-one support from experts on a complete range of issues.
Rippling is eminently scalable, too: it's easy to upgrade or downgrade your services to match your business needs, and it's simple to stop using Rippling if you want to bring HR in-house. Services are billed using a flat per-employee rate, too.
If you've got a company dominated by remote or flexible working or if your business is growing rapidly, then Rippling could be the HR provider you need thanks to its balance of versatility and features.
Read our full Rippling employee management review (opens in new tab).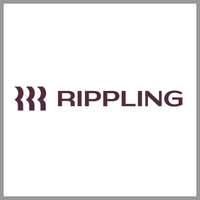 (opens in new tab)
Rippling - employee management and more (opens in new tab)
Employee management isn't just about processing payroll, which is why Rippling makes a solid option to consider. Keenly priced, this is a software package that delivers a lot for small business owners, without too much cost. It's easy to use too.

Gusto offers a full-service payroll, incorporating time tracking, compliance, as well as managing taxes, 401(k), and benefits such as medical, dental, and vision plans.
Gusto also integrates with a number of existing accounting software and related platforms, such as Freshbooks (opens in new tab), Quickbooks (opens in new tab), Aplos, Zipbooks (opens in new tab)and Xero (opens in new tab) accounting software.
There are a handful of different plan levels available, with the cheapest offering to cover the basics of payroll, by way of a monthly software fee plus a fee per employee. After that plans offer features such as onboarding, time tracking, accounting, benefits, and document management.
There is also a full-service payroll available, which along with employee self-service, also offers onboarding, directories, surveys, as well as support and a resource center. Although Gusto is a brilliant payroll and HR software choice for small businesses and users who are new to payroll, it may not be ideal for larger companies.
Read our full Gusto Review.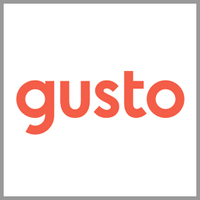 (opens in new tab)
Sage Business Cloud Payroll is a payroll platform that makes it easier for businesses and human resource managers to process employ payments. Sporting a quick, four-step pay run, the platform lets you enter hourly or annual pay, and Sage will then handle the rest.
There are tools to process absence, bonuses, expenses, holiday pay, pensions and student loans. Additional features can process PAYE and HMRC tax filing, and there is even a mobile app to manage payroll while on the go.
More than anything, the software is easy and quick to use – you don't need any experience or training to get around the user interface. However, if you do end up getting confused or experiencing an issue, you can access a 24/7 support service.
What's worth noting is that this software is aimed squarely at small and medium-sized businesses, and offers transparent pricing.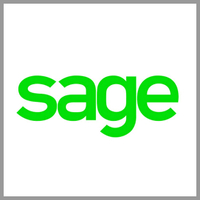 (opens in new tab)
If you are looking for a mobile-friendly payroll application you should definitely take a look at the venerable QuickBooks from Intuit. Working across smartphones, tablets and computers, the software functions as an affordable and easy system for managing employee payments.
Through the platform you will be able to generate pay slips and send them directly to employees, as well as mandatory forms. There is a feature to calculate maternity and sick leave too, and QuickBooks will also remind you to send payments so you don't forget. You can also quickly access employees and manage pension contributions from one dashboard.
The QuickBooks self-service payroll package has both a monthly cost for the service, plus an additional fee per employee, with fees varying according to the number of features and payment tier required.
Read our full QuickBooks review.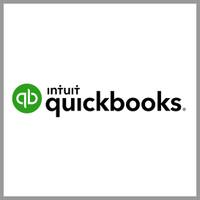 (opens in new tab)
By using Patriot Payroll it's possible to tackle both your accounting and payroll tasks, with the emphasis on ease of use, especially for small business owners. Patriot also gets a resounding thumbs-up for its efficient support infrastructure. The company has a long-standing pedigree too, with around three decades of experience shaping the look and feel of the current package.
Choose from one of two different packages that include the Accounting Premium option, which lets you handle business expenses, financial affairs and invoicing duties too.
Payroll can be tackled with a full service payroll package option. If you plump for this package you can run Payroll and Patriot deals with the payroll taxes side of things. Opt for the cheaper basic payroll edition and you'll need to handle payroll and payroll taxes yourself.
Lookout for plenty of features, including unlimited payments to vendors, the option or creating and printing 1099s and 1096s, optional 1099 e-filing, expense and income tracking. There's also the option for producing unlimited customer invoices, accepting credit card payments, recording payments, importing bank transactions automatically and integration of your accounts with payroll.
Read our full Patriot Payroll review.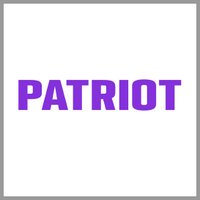 (opens in new tab)
When searching for a good payroll solution you will generally find that most HR technology companies offer their own payment features or applications. BambooHR, for instance, provides a separate payroll platform that syncs with its employee-management software.
The software allows you to eradicate double entries, add new employees quickly, and track employee hours and bonus payouts. Other features of the platform include time-off tracking, staff database and records, an applicant tracking system, performance management and electronic signatures.
BambooHR offers two tiers of subscription, starting with the Essentials plan at the lower end. The upgrade is the Advantage plan with a gaggle of additional features including support for on-boarding and off-boarding, electronic signatures and custom email alerts. Unfortunately, pricing is opaque, and you'll have to get in touch for a quote.
Read our full BambooHR review.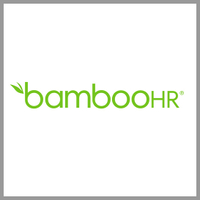 (opens in new tab)
Bamboo HR - fuss free payroll and more
(opens in new tab)Get a free price quote (opens in new tab) for one of Bamboo HR's packages that include everything needed to keep your business running efficiently.Choose from Essentials or Advantage options, which come with a complete collection of features and functions aimed at improving efficiency.
Hourly payroll covers other crucial areas of your business, with unlimited payroll runs, direct deposit and paper checks, automatic tax filing along with 1099 and W-2 handling all featuring as part of the package. Lookout too for easy handling of garnishments and benefits, while the combination of Time Tracking and Payroll offers the added benefit of smart works comp insurance. Priority phone support is included too.
If you're looking for a combination of payroll and time management software, with a worker's comp insurance package also included Hourly is well worth investigating. It's already doing a decent job of rivalling the likes of Gusto and OnPay, with two plan options including Time Tracking, Payroll or a combination package that includes both.
Opting for the combination deal lowers the cost overall. You can also experience it by requesting a demo if you'd like to see exactly how it ticks.
Features are many and varied, with the Time Tracking package including the ability to track time for all of your workers with the benefit of automatic timesheet creation and GPS clock-ins. Overtime and breaks can also be monitored with ease and it's all supplemented with detailed reports and audit logs.
Read our full Hourly review.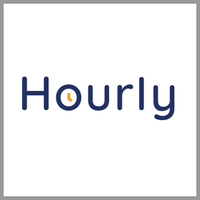 (opens in new tab)
The benefit of Workful for small business owners has to be its ability to cover many bases at once thanks to payroll, HR and timesheets all being handled within one package. Developed by the people who brought TaxSlayer to market, this is an easy to use option that has a relatively straightforward setup process.
Pricing is keen too, with a free 30-day trial and the single tier pricing helps to keep things even simpler while still offering payroll, time tracking and a host of employee tools too.
For the payroll aspect of the package you get unlimited payroll runs, multiple pay rates, built-in time tracking, state/federal tax forms and integration with QuickBooks. On top, you can also prepare W-2 and 1099 forms, create reports, produce electronic paystubs and carry out direct deposits.
In addition, users get an employee portal for W-4's, onboarding tools, check printing and everything can be access from any location. Time tracking follows suit with more on the features front, including payroll syncing, automatic calculation of overtime and hours plus PTO tracking. It also delivers customized policies and there are multiple accrual methods.
Employee tools add another edge to the feature set, with the aforementioned employee portal allowing easy onboarding, expense tracking and a place to store documents and file for mileage reimbursement.
Read our full Workful review.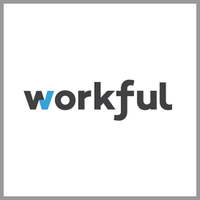 (opens in new tab)
Workful - One price payroll deals (opens in new tab)
Enjoy the benefit of payroll, time tracking and lots of employee tools with a package from Workful. Explore the benefits with a free 30-day trial (opens in new tab) and then pay $25/month + $5/employee/month.
The appeal of Uzio is its SaaS-based package that lets you streamline many of your business administration tasks into one single online platform. You get plenty of tools for getting the job done too, with everything from HR issues through to tax affairs all covered by the package. Add in the ability to manage records, ensure compliance and cover payroll duties and you have many business bases covered.
This cloud-based package does need to be tailored to fit your business, which means there are no off-the-shelf pricing options available. However, this will probably prove more favourable to businesses as it can be scaled to suit the requirement, with the likes of onboarding new employees, time-tracking, PTO and personnel tracking all on offer for companies of varying sizes.
Payroll is similarly well covered, with a fully integrated cloud-based system that integrates with the HR side of things. Therefore, your business can manage payroll, handle taxes, salaries of employees and then carry out year-end reporting all within the same application. That's always going to be a bonus.
Automation is central to a lot of what Uzio does too, which, combined with intuitive dashboards and controls, makes multi-tasking a doddle. Uzio also offers a high level of employee self-service access too.
Read our full Uzio review.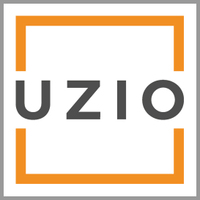 (opens in new tab)
Uzio - Transparent pricing and no hidden fees (opens in new tab)
Pick from a range of payroll packages that can be tailored to suit your business. Payroll from $4.50/month per employee + $30pm or sign up today to get the benefit of a 30-day free trial (opens in new tab). Uzio also has HRIS, time tracking and more for your business needs.

Small business users looking for a cloud-based package that can handle HR tasks and payroll will find Zenefits a good fit. It features three different variations on the theme, starting with Essentials which features HR, time and scheduling, integrations and a mobile app as part of the package.
The packages do have a minimum of 5 employees requirement however. If your business has less, you'll still effectively be paying for at least 5. No matter, as Zenefits delivers the goods with its next option, the Growth package, which includes core HR, time and scheduling, integrations and a mobile app. On top of that there are compensation management and performance management tools.
Meanwhile, a Zen package rounds it out, and features all of the elements of the Growth bundle plus Wellbeing tools and the option for carrying out employee engagement surveys. Of course, Zenefits revolves around its powerful HR tools, from general administration through to onboarding and performance reviews.
The useful thing is that the HR data can also be used to tackle benefits options for employees and can be used to cover payroll, which is now an included part of the package. On top of that there are additional advisory services, which gets you unlimited access to a team of HR and payroll experts.
However, there is an additional cost per employee for this. Another cost option is the ability to carry out benefits administration using your own broker. In addition, the payroll aspect comes with reporting tools plus tax and filing assistance.
Read our full Zenefits review.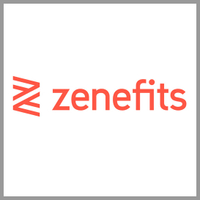 (opens in new tab)
Zenefits - Plans to suit all budgets (opens in new tab)
Zenefits has a great selection of packages including Zen at just $21 (opens in new tab) down from $27 per month per employee, Growth at $18 (opens in new tab) down to just $14 per month per employee or the super value Essentials at $8 per month (opens in new tab) per employee, down from $10. Lookout too for special one-day offers.

---
Also consider
While our main listing includes the top names in payroll software there are many other options to choose from. If you're in business and have employees you'll also need software to help handle HR requirements. There are payroll software packages that make this possible, all from within one interface. Others let you tackle numerous admin chores too, all within the confines of one bundle.
Here's our selection of other best payroll software packages worth considering.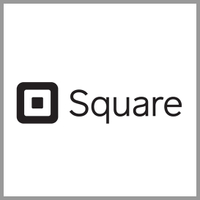 (opens in new tab)
Square Payroll - basic but practical (opens in new tab)
While it may not bristle with quite as many bells and whistles as some of its payroll counterparts, Square Payroll is mighty handy. This is especially so if you already make use of other Square apps in the portfolio, most notably for processing payments through your business using point of sale products. Get started for free (opens in new tab).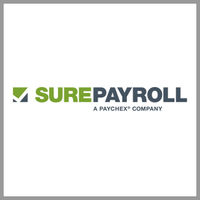 (opens in new tab)
SurePayroll - Great all rounder (opens in new tab)
Small business users with reasonably modest needs will find the power and potential behind SurePayroll ideal. It offers quick and easy payroll processing, but it's also useful for handling and managing company data. SurePayroll can also be easily adapted to suit the needs of businesses working across a variety of industries.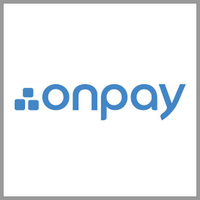 (opens in new tab)
OnPay - power packed payroll and HR (opens in new tab)
If you're looking for a one-stop payroll and HR solution OnPay is well worth further investigation. It has a great selection of scalable features, which make it suitable for business of all shapes and sizes. Competitively priced, OnPay is also free to set up.
---
What is payroll software for small business?
Payroll software for small business is an essential tool for companies to manage their accounting and payroll processes. This software simplifies otherwise arduous processes, like managing employee salaries, wages, and deductions, and it integrates with existing HR or accounting systems.
How to choose the best payroll software for small business?
In order to compile our best payroll software for small business list, we tried all of the software options available over a period of time. This allowed us to evaluate all of the features and functions designed to help small and medium-sized business work more efficiently.
If you run a business and have employees then a good quality, robust payroll package is invaluable for letting you get the task completed. Processing payroll doesn't just involve producing checks and direct deposits either because you'll want to have a payroll system that can help you with calculating taxes correctly and staying on top of other accounting chores.
Quite how many features and functions you'll need from your payroll software largely depends on how big your business is. While larger brands such as Sage and QuickBooks can often be easily scaled up as you need more functionality, it may be an idea to stick with a smaller scale, slightly cheaper option. After all, there's no point in paying for the best payroll software if it contains more features than you actually need.
How we test the best payroll software for small business
We look for a solid collection of features and functions when we test the best payroll software for small business. That means we're on the lookout for unlimited payroll runs, options for administrative and employee access, plus cover for things like health benefits and workers comp.
Given that payroll software can frequently have its complicated aspects we always make a point of checking the customer support side too. This should ideally include phone, email and chat options, supplemented by plenty of documentation and training where possible.
Read how we test, rate, and review products on TechRadar (opens in new tab).